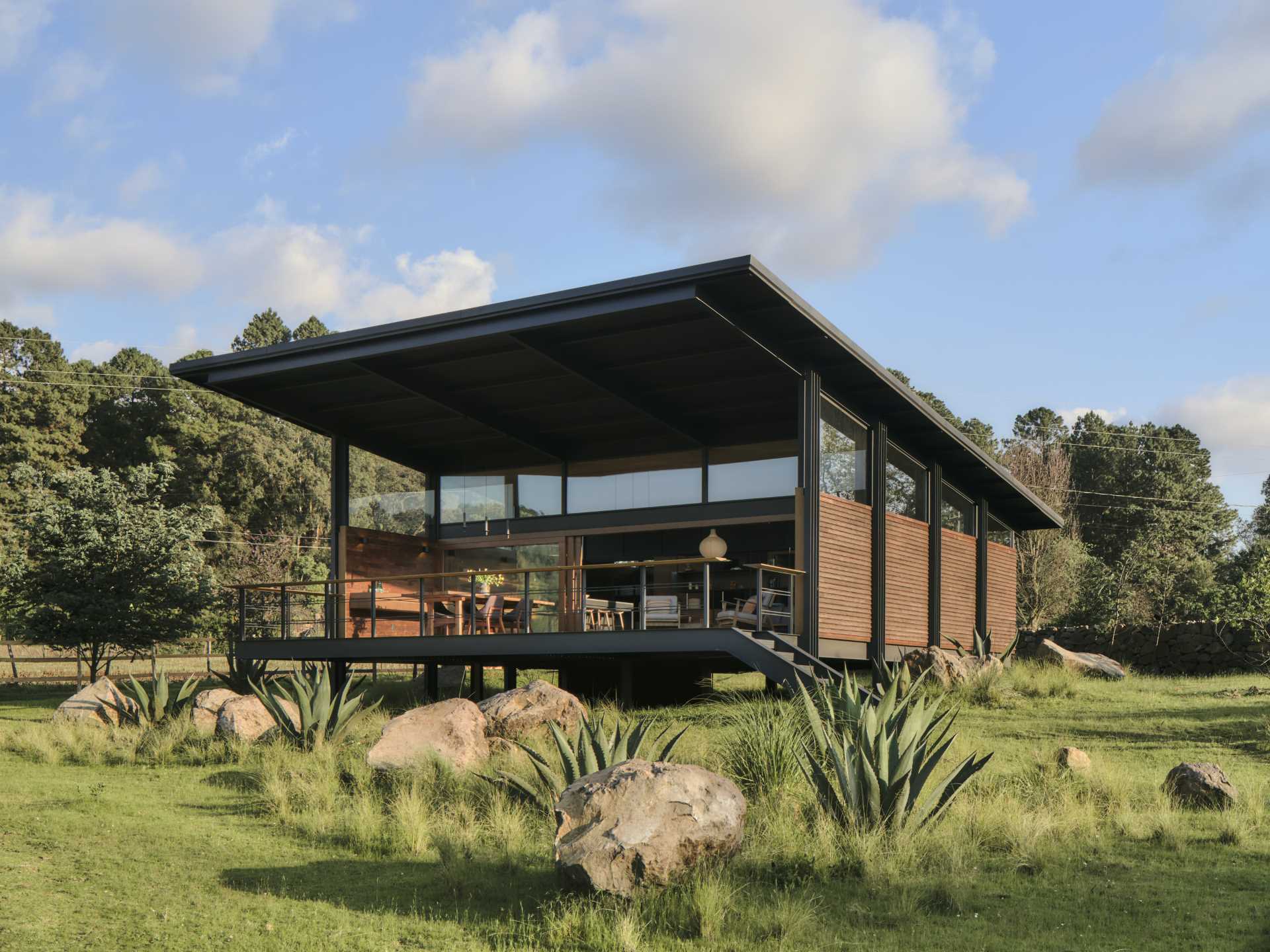 Weber Arquitectos has sent us photos of their recently completed project, a tiny house in Valle de Bravo, Mexico, that rises from the ground on a platform supported by a metal structure.
The house, which measures 1291 square feet (120m2), has exterior walls made from heat-treated wood staves. The staves are placed on both sides of the wall and are complemented with interior thermal insulation, which seals the spaces, adapting to the local climate.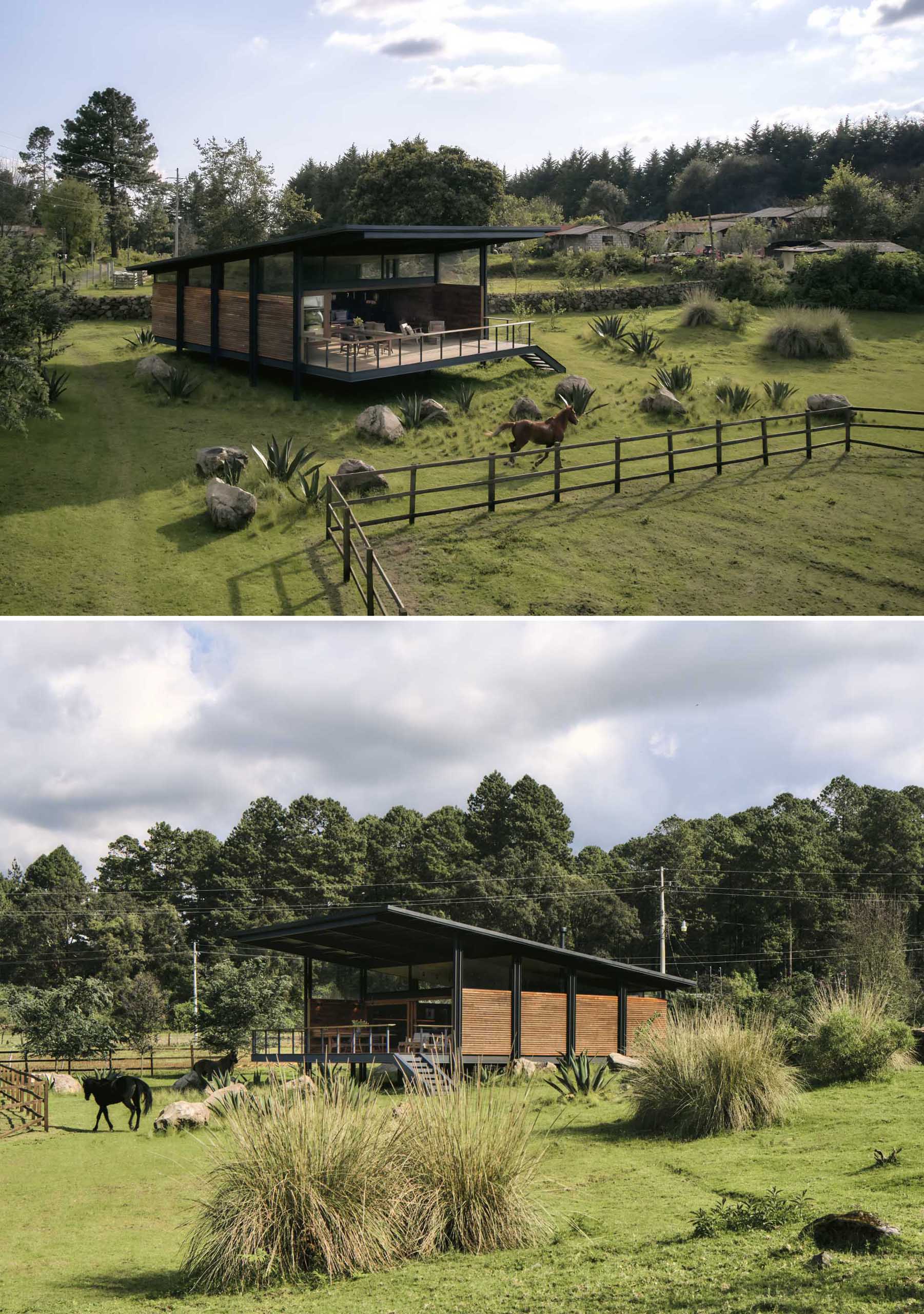 Large windows, complemented by the floating ceiling, allow natural light to permeate every corner of the house, expanding and opening up the spaces.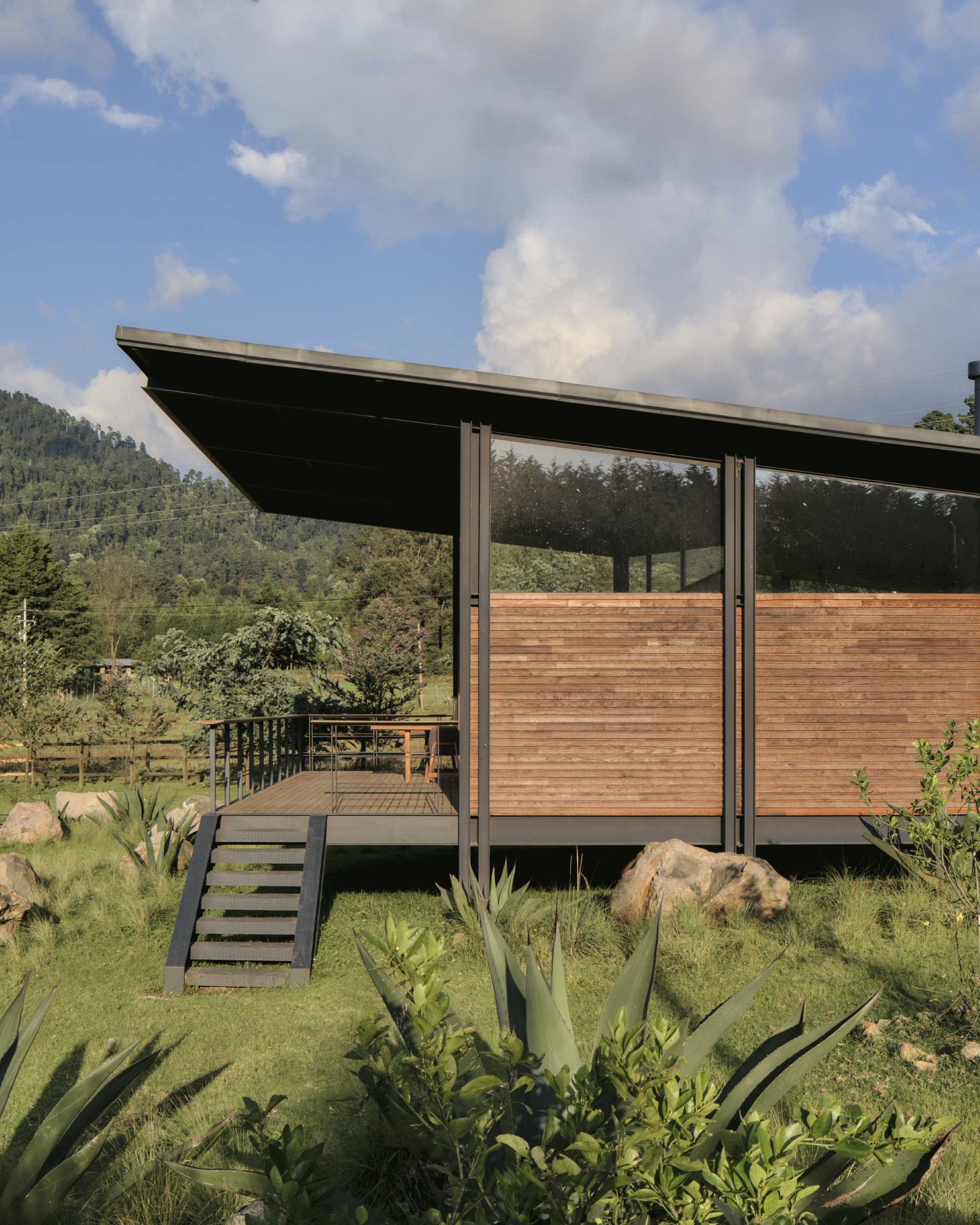 The home's roof opens and slopes towards the view of the forest, achieving a double-height terrace, which serves as an extension of the living space, creating a transition between the interior and exterior.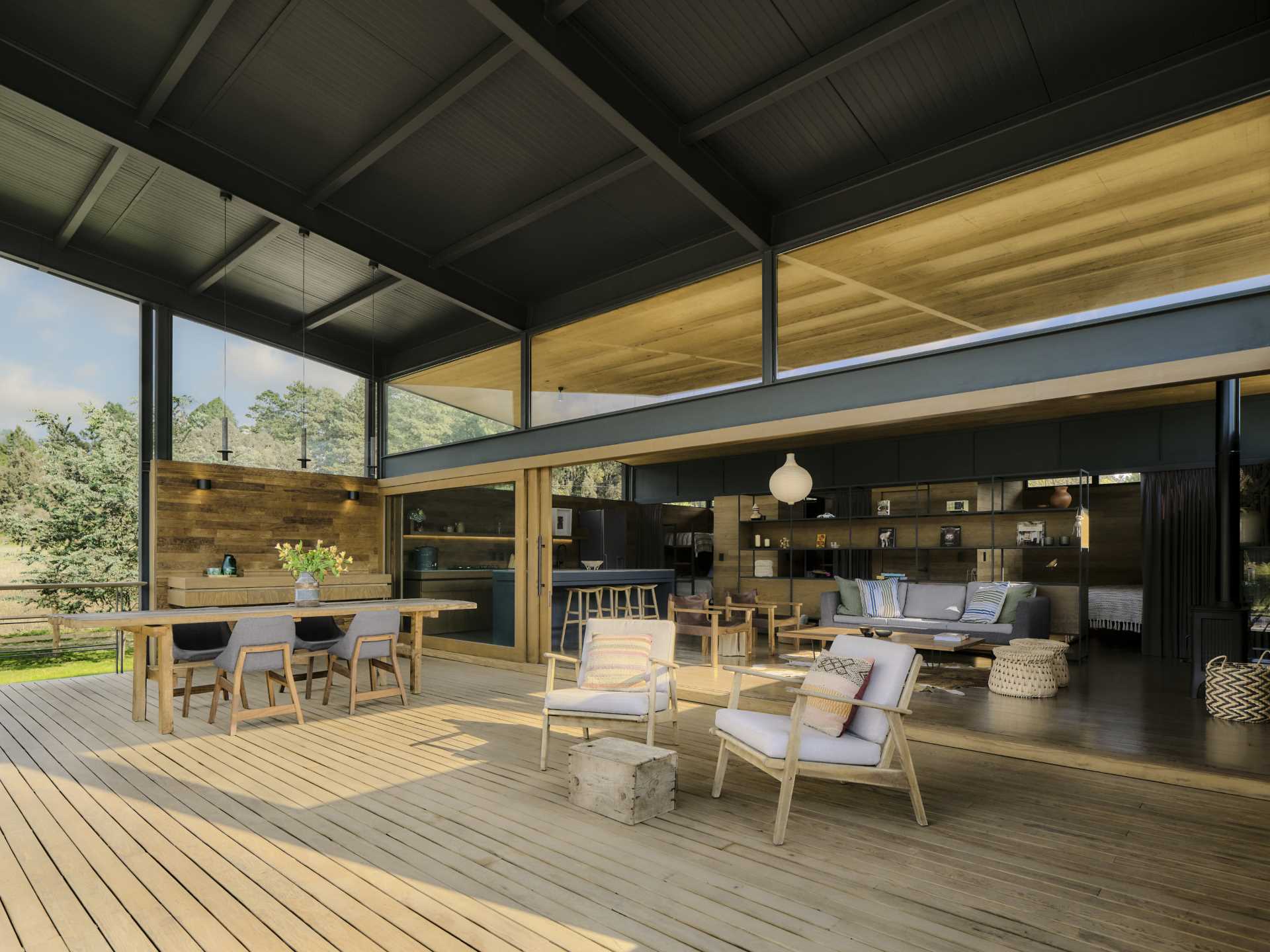 Large sliding glass doors open to connect the two areas, while the interior has the kitchen at one end and the living room at the other, and a large elongated piece of furniture is used for storage along the wall.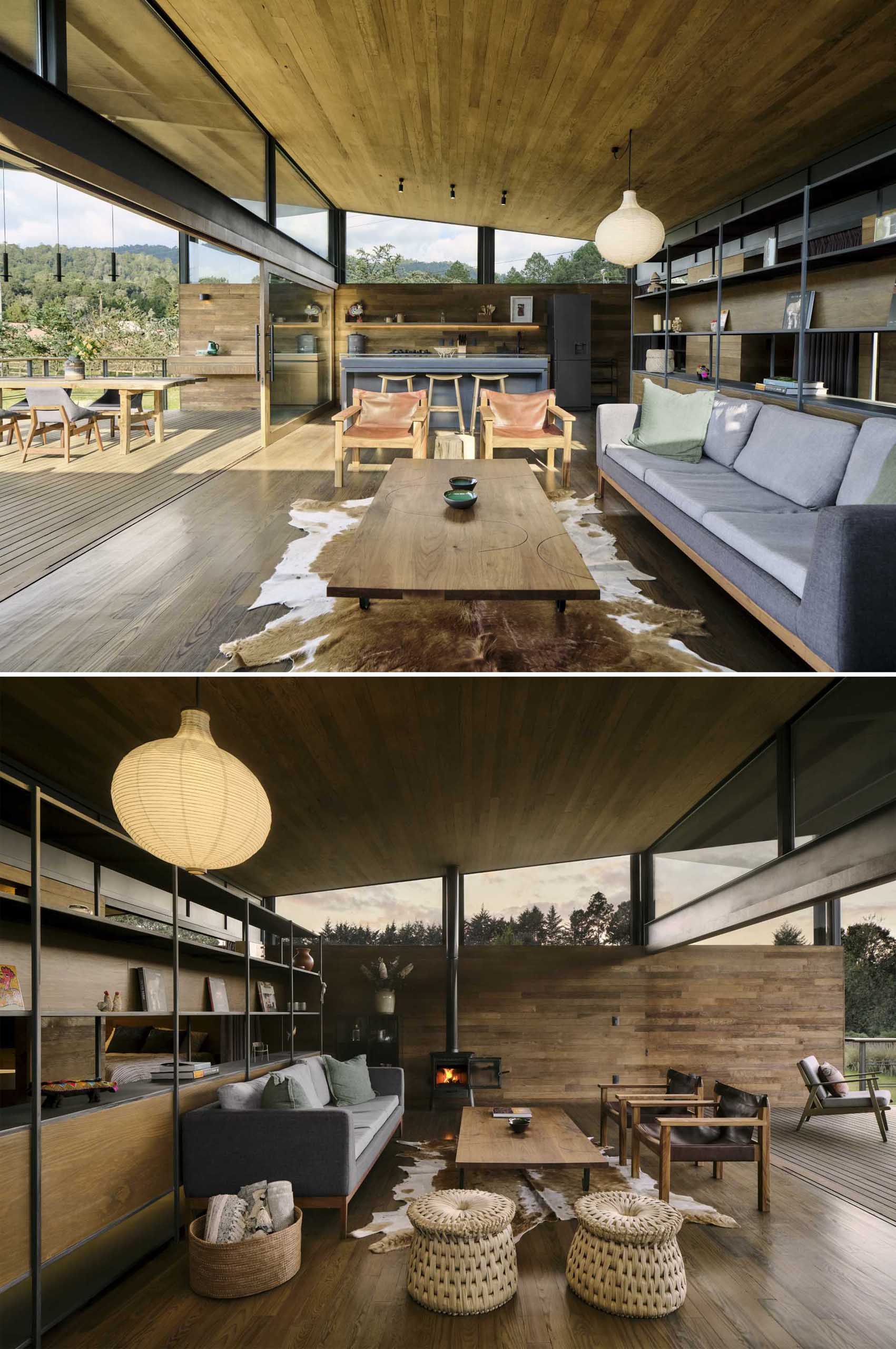 Due to the height of the interior, the bedrooms have been designed with bunk beds, which were divided with an intermediate bathroom in order to give more privacy between them.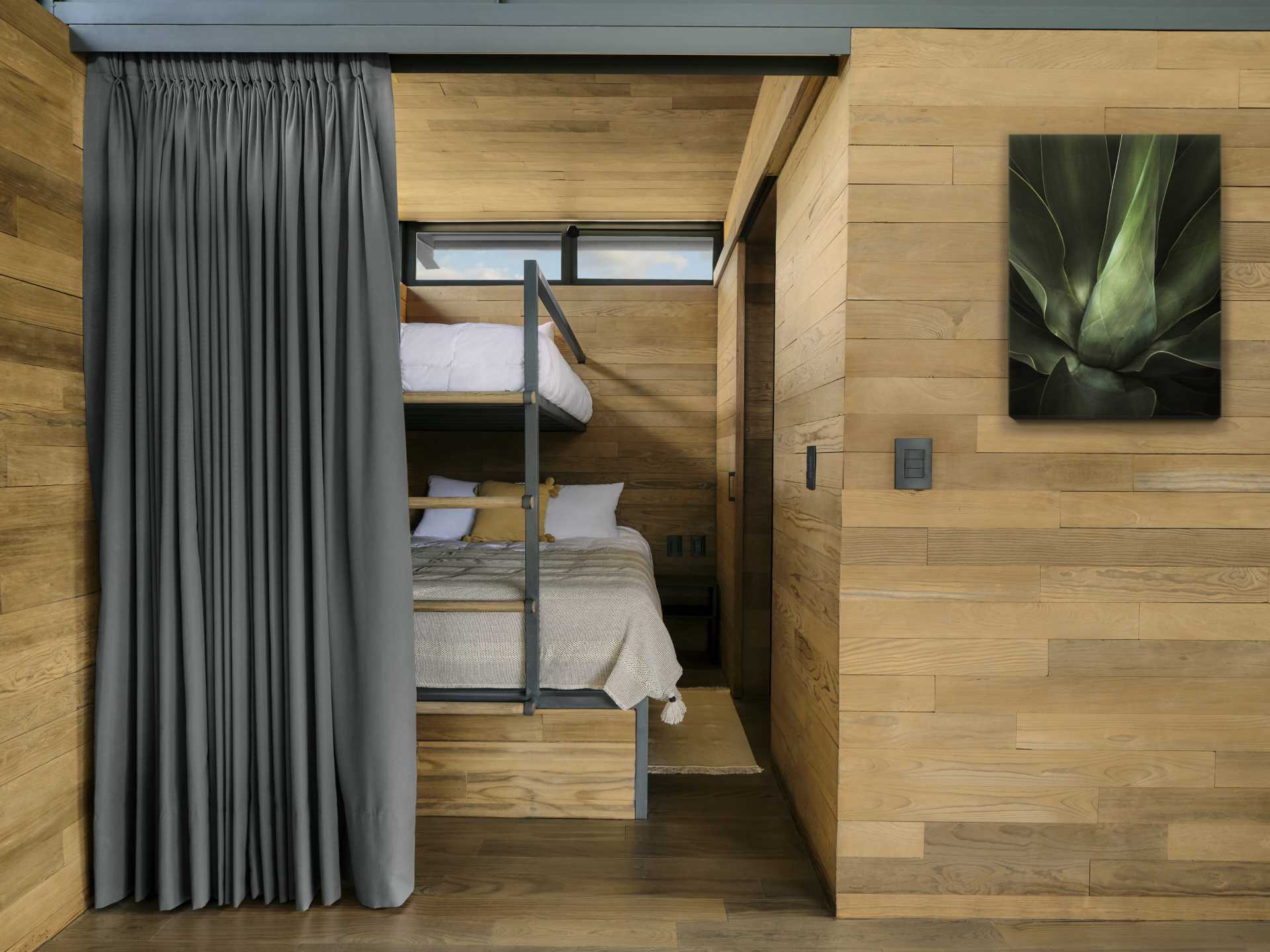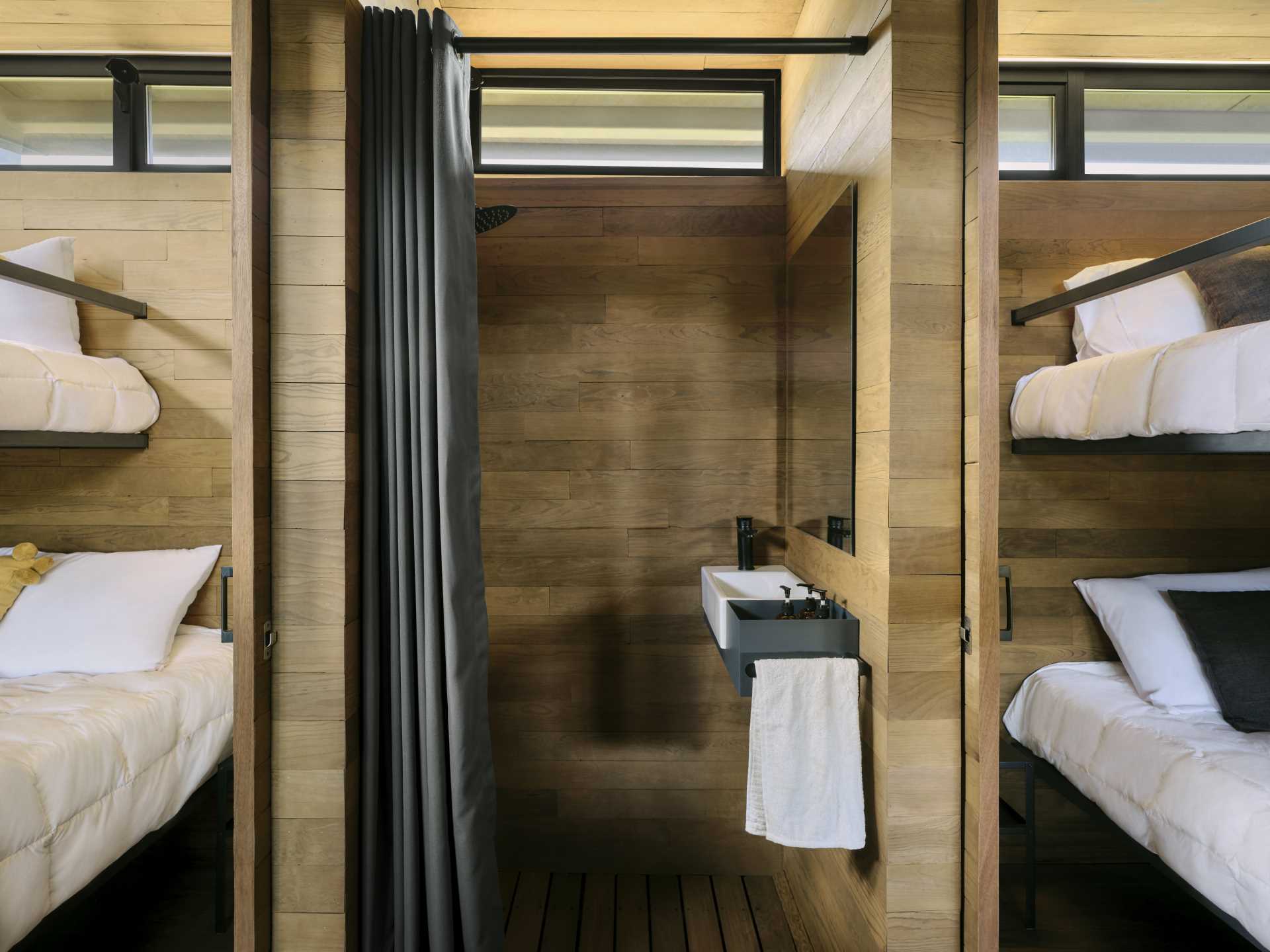 The Site Plan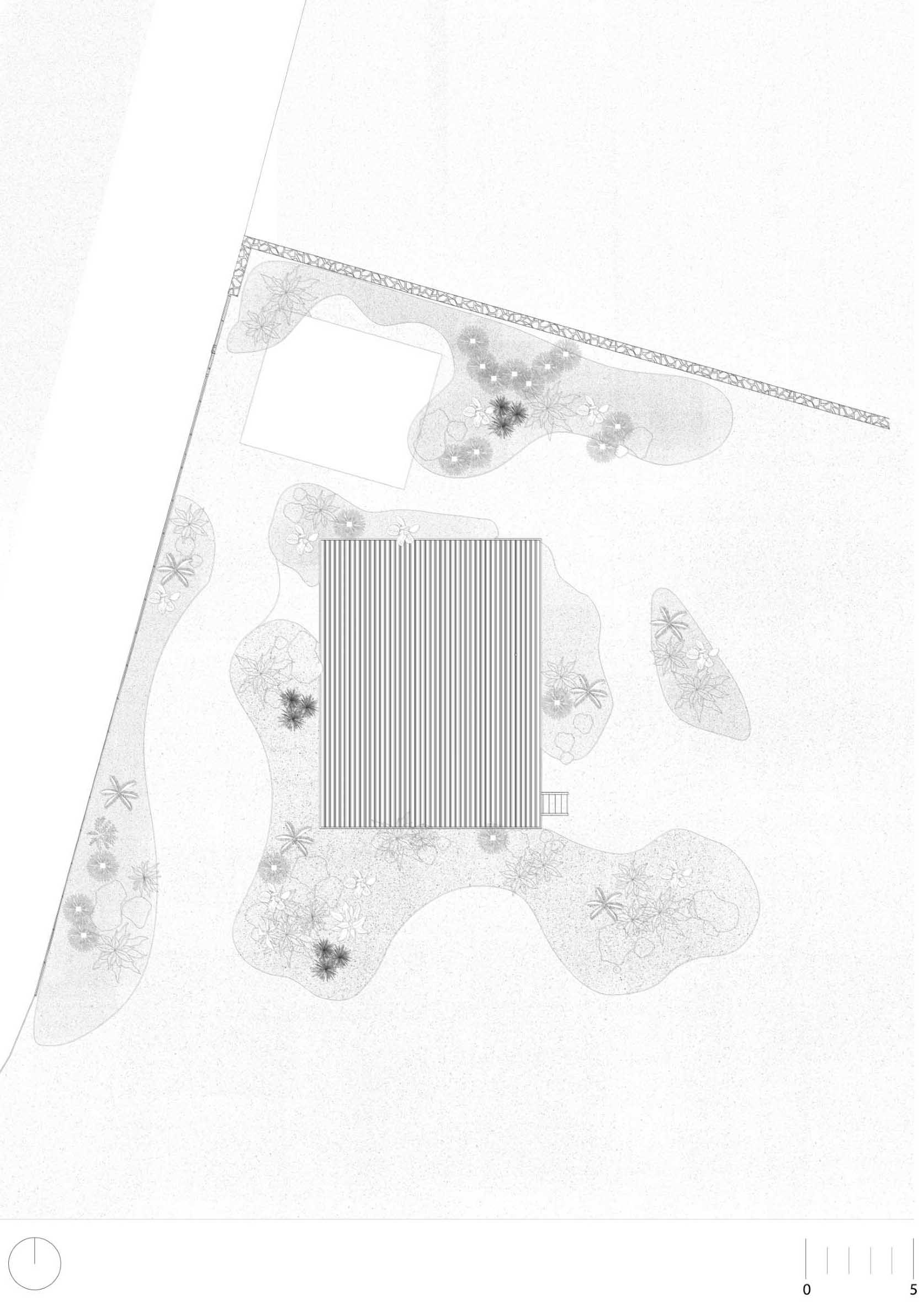 The Elevation

The Section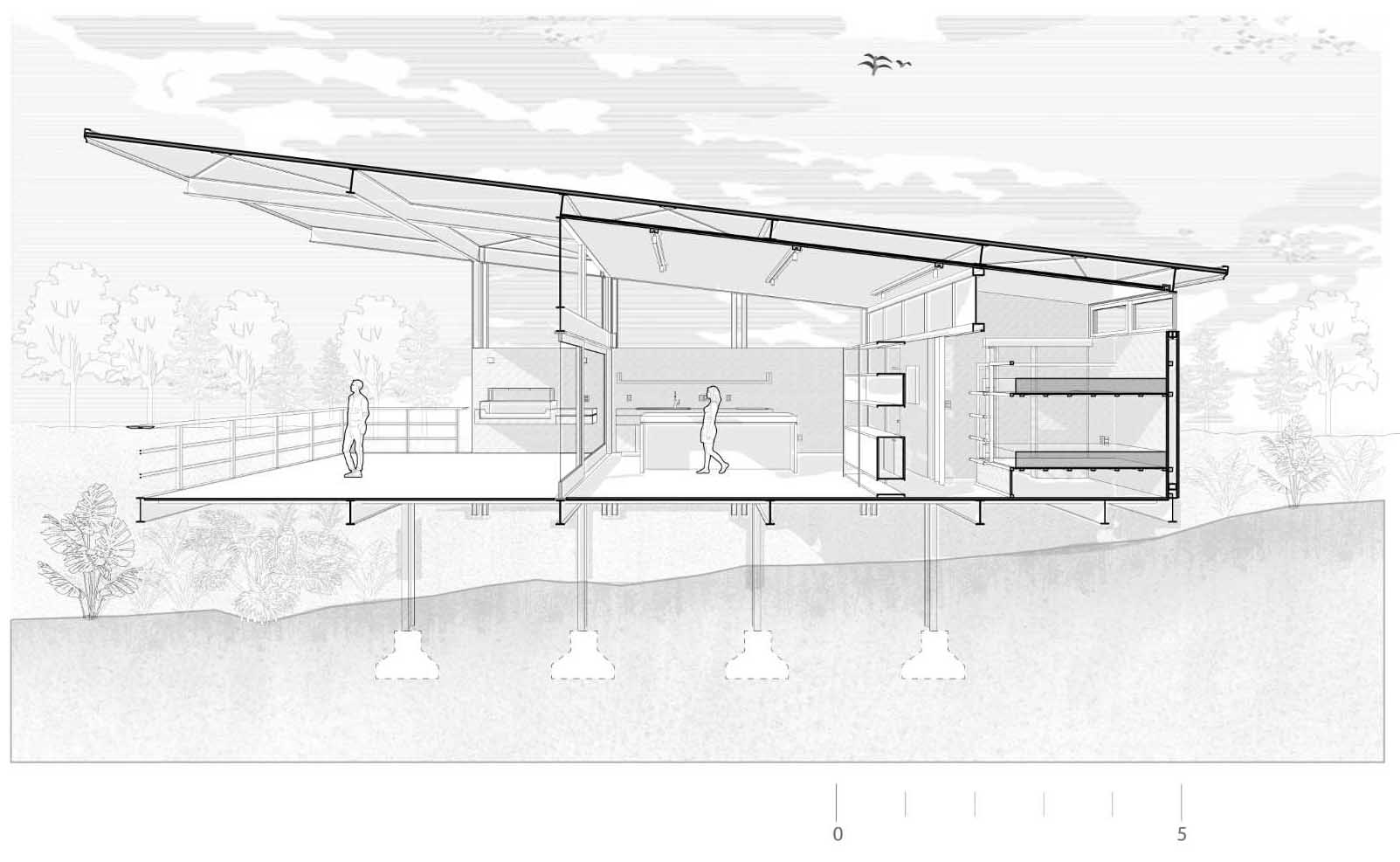 The Floor Plan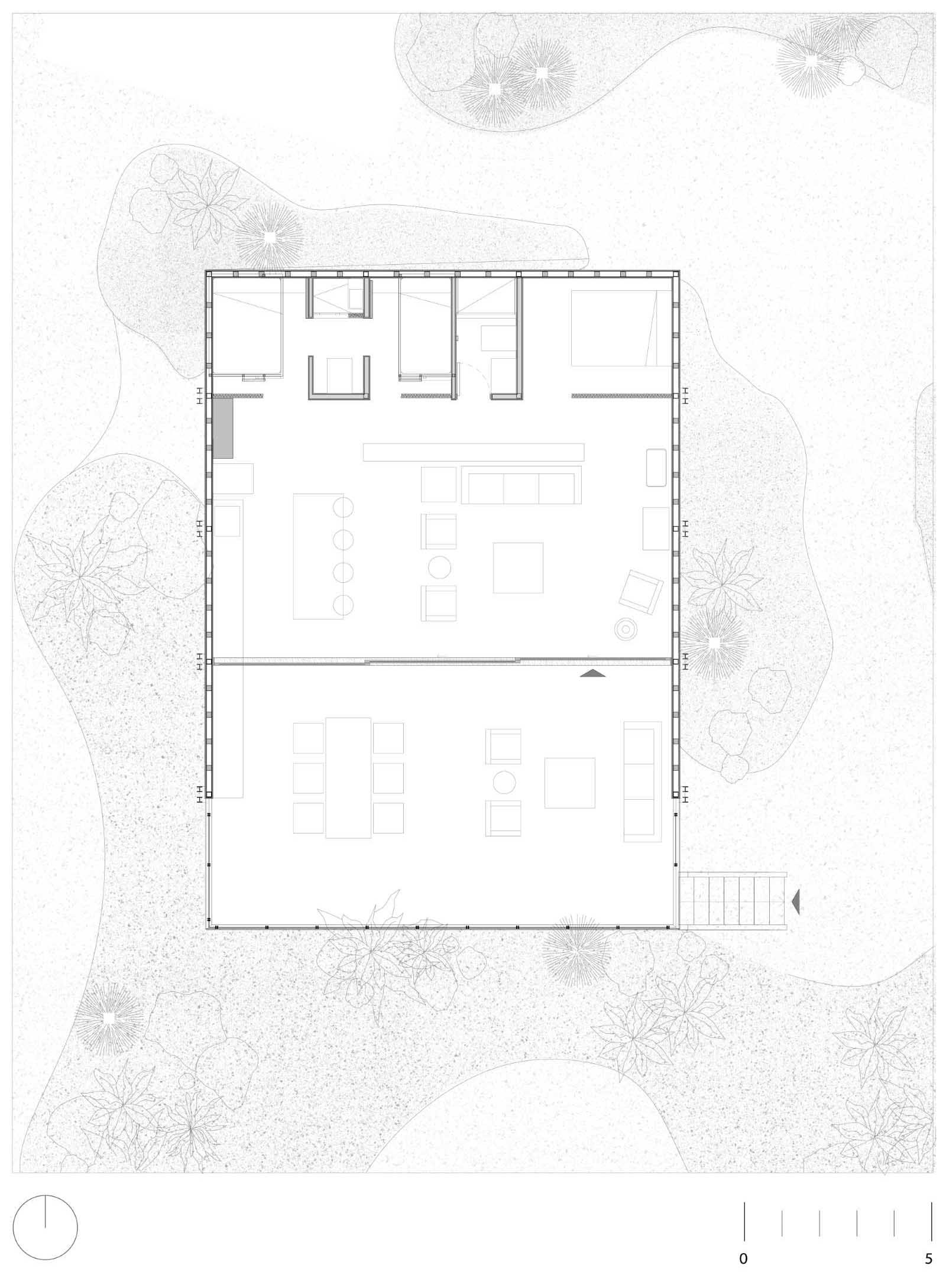 Photographer: Sergio Lopez | Project design and construction: Weber Arquitectos – Fernando Weber | Collaborators: Enrique Hernandez Gonzalez, Moises Cortes Vite, Christian Aparicio Luna, Paola Perez Hadad | Construction director: Gerardo Vazquez Cisneros
Source: Contemporist