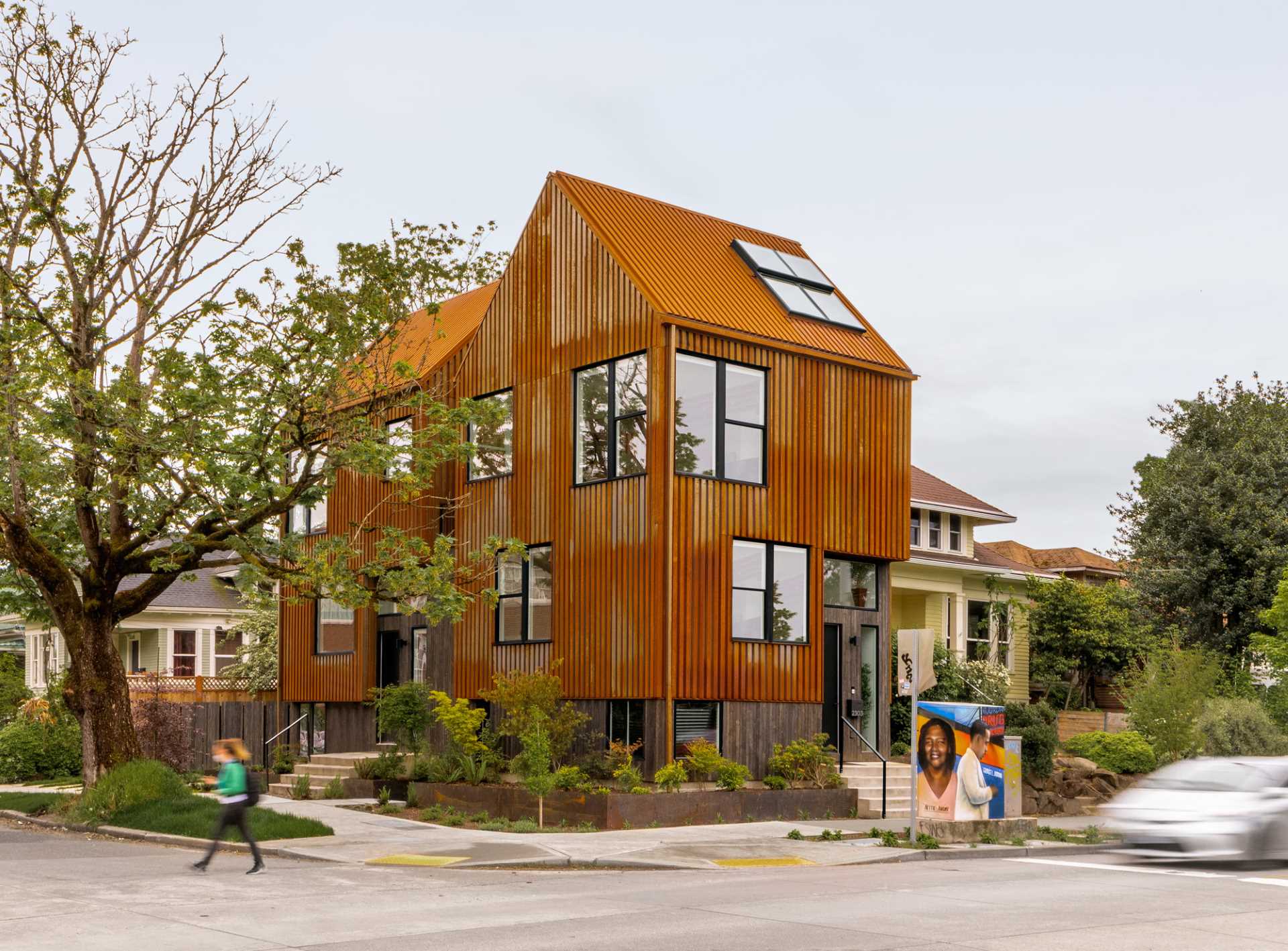 Architecture firm Hybrid, has completed a townhouse in Seattle, Washington, for two very different owners: a family of four who moved from Copenhagen to Seattle to launch a video game company, and a single person looking for a unique space to call home.
The striking corner design of the townhome is clad with corten steel siding, which has weathered over time, has a dramatically sloped roofline, and black-framed windows and skylights.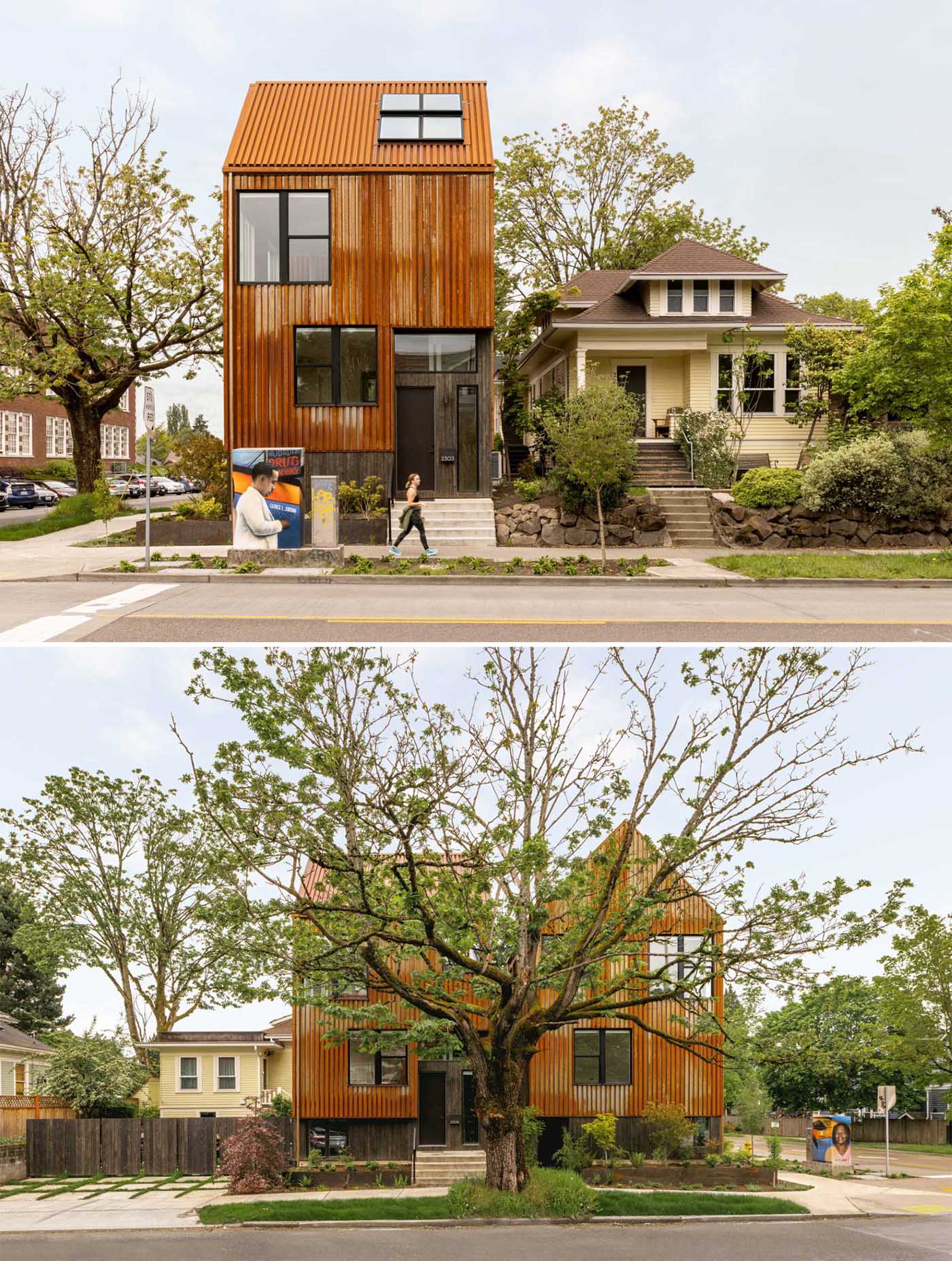 The steel exterior is a play on the brick high school across the street, while the pitched roofline mimics the craftsman homes next door.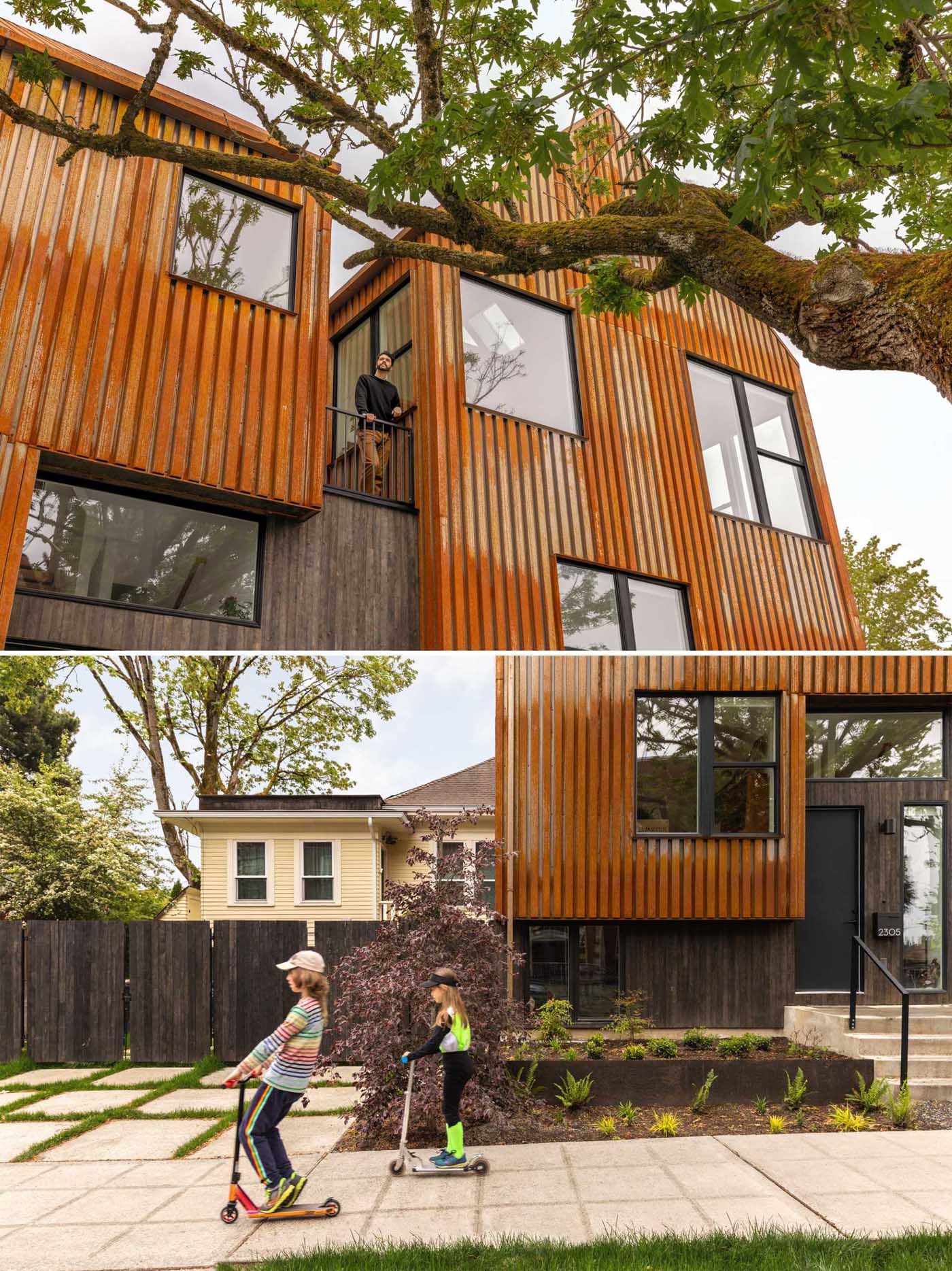 The first townhome, designed for the family, includes a colorful living room, an open plan dining area and kitchen, home offices for the parents, and bedrooms with cozy spaces for the children.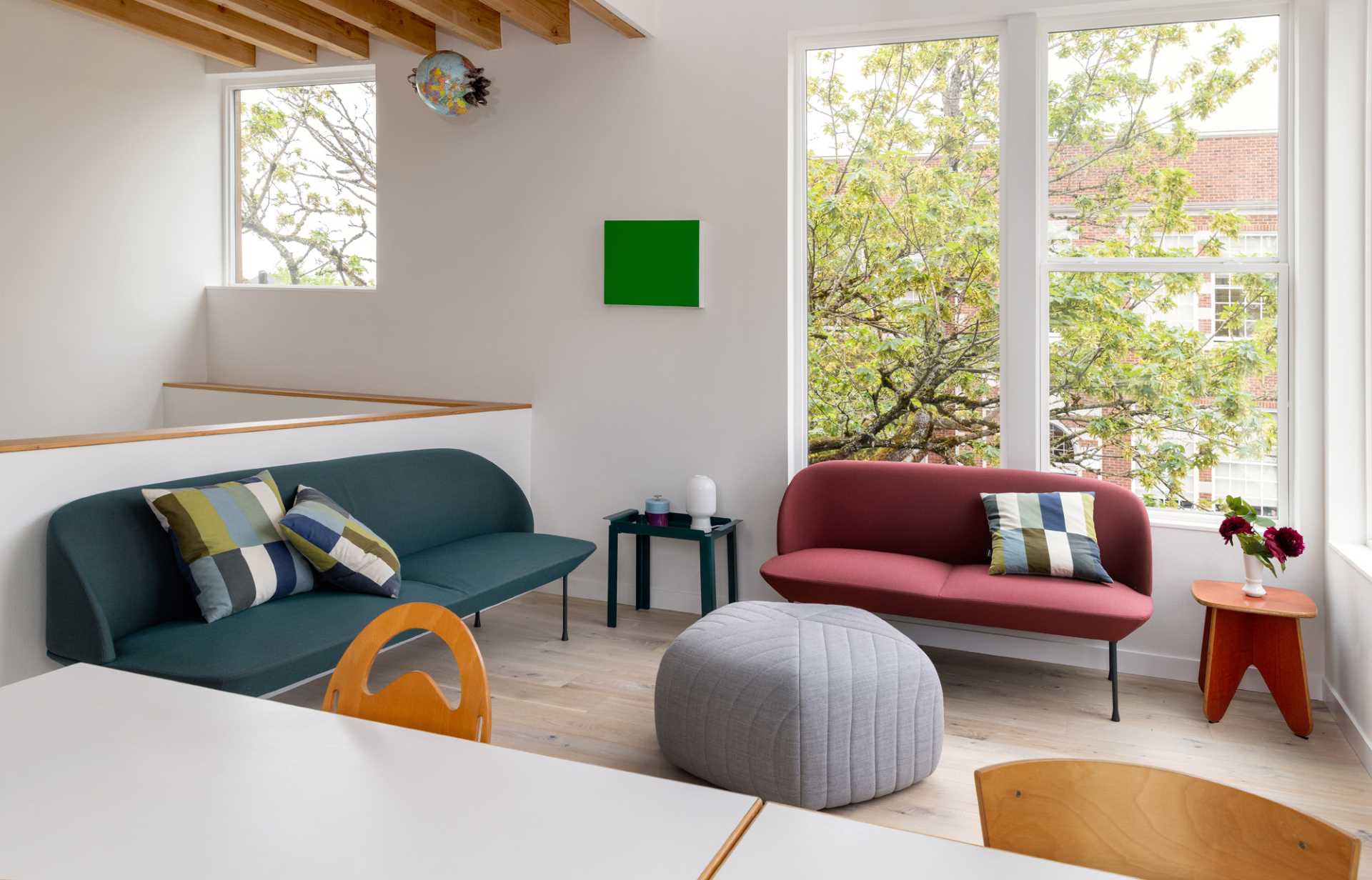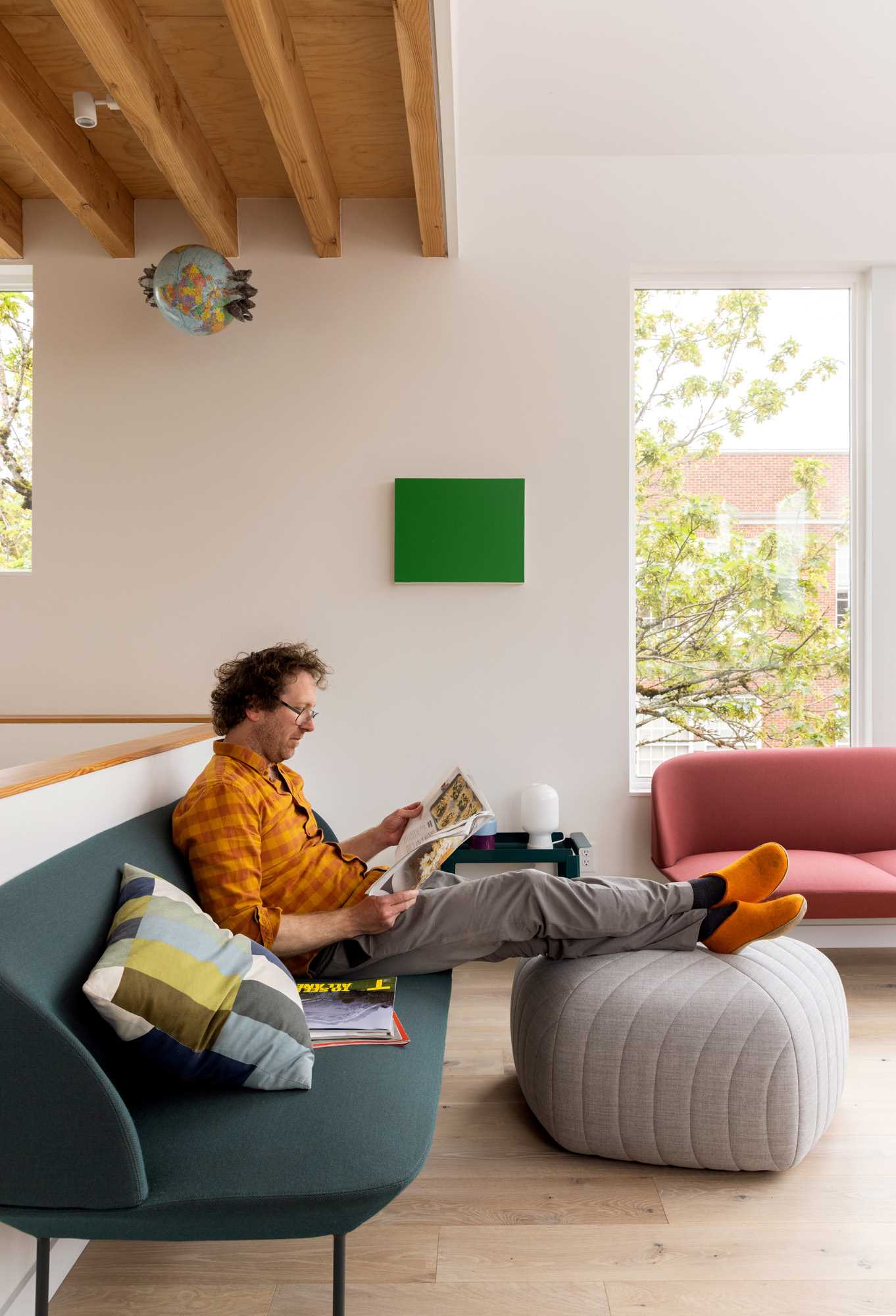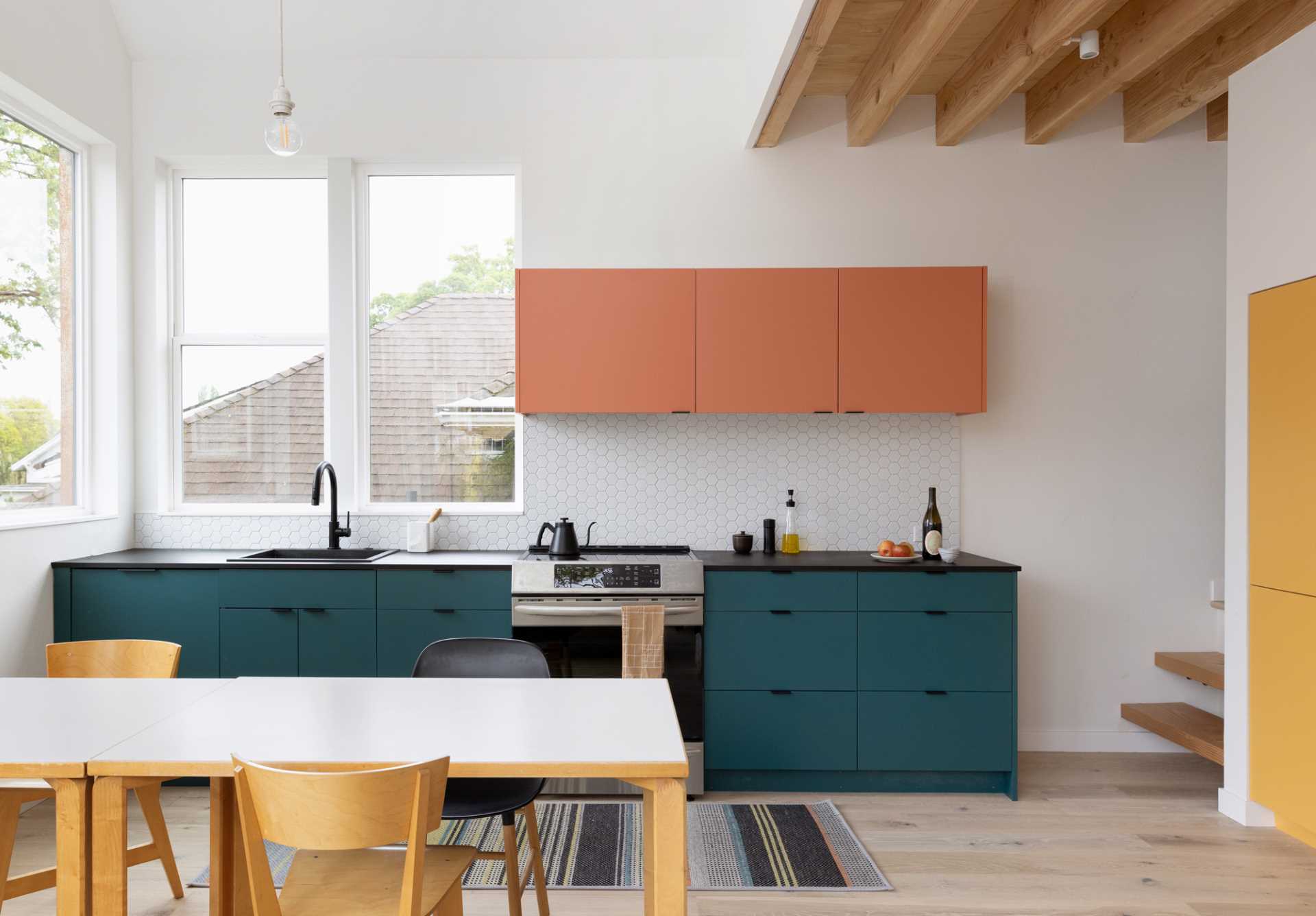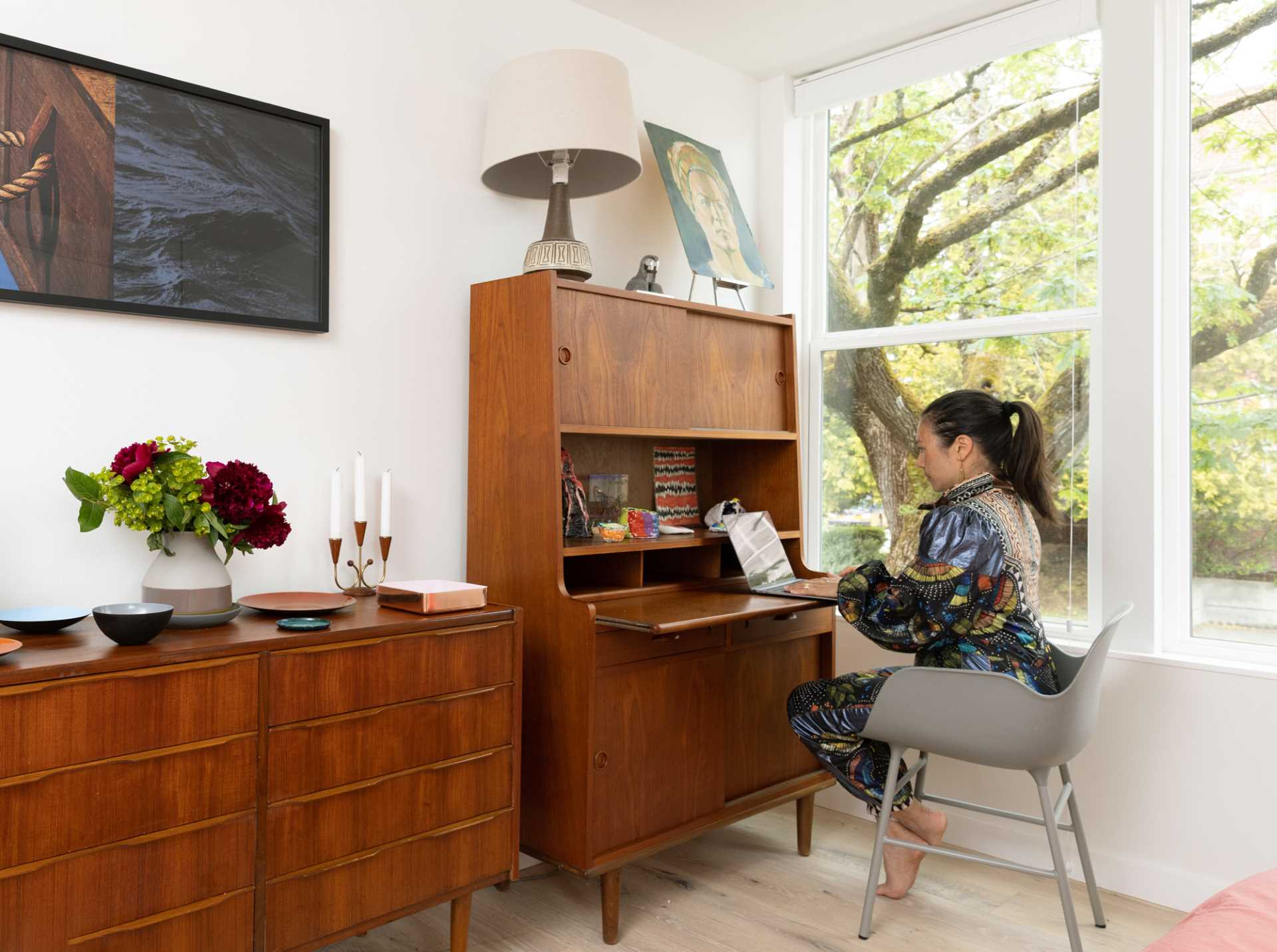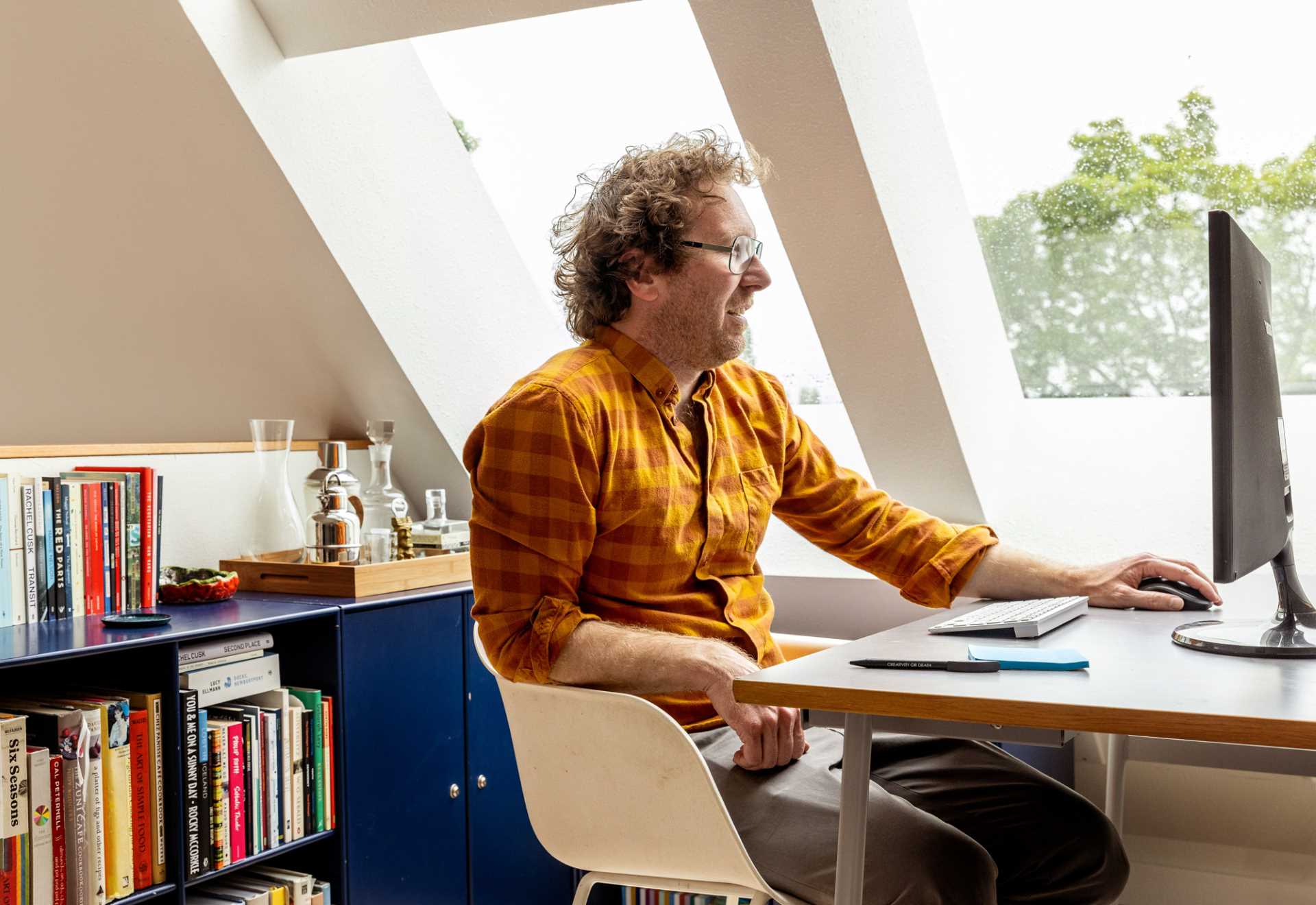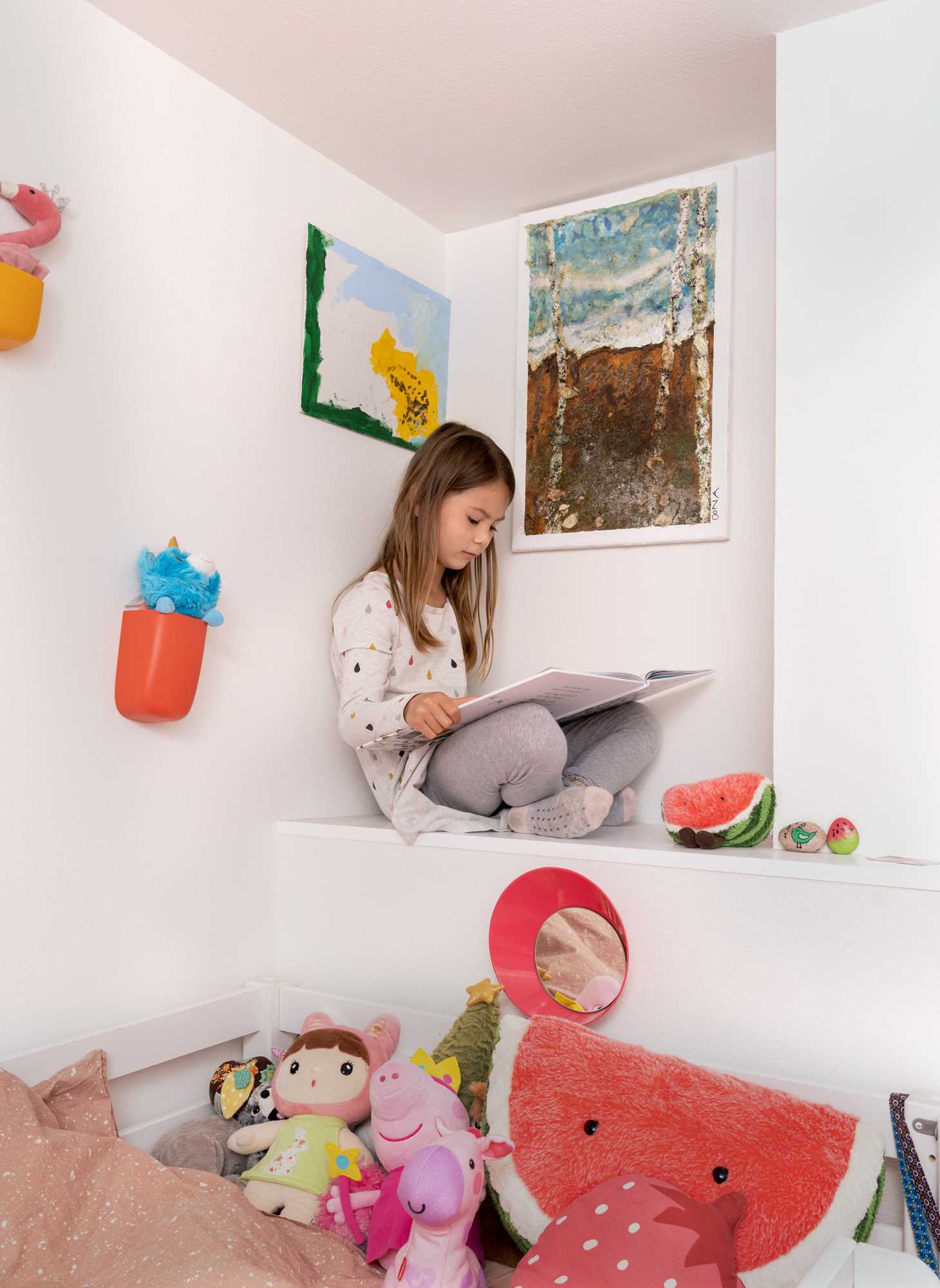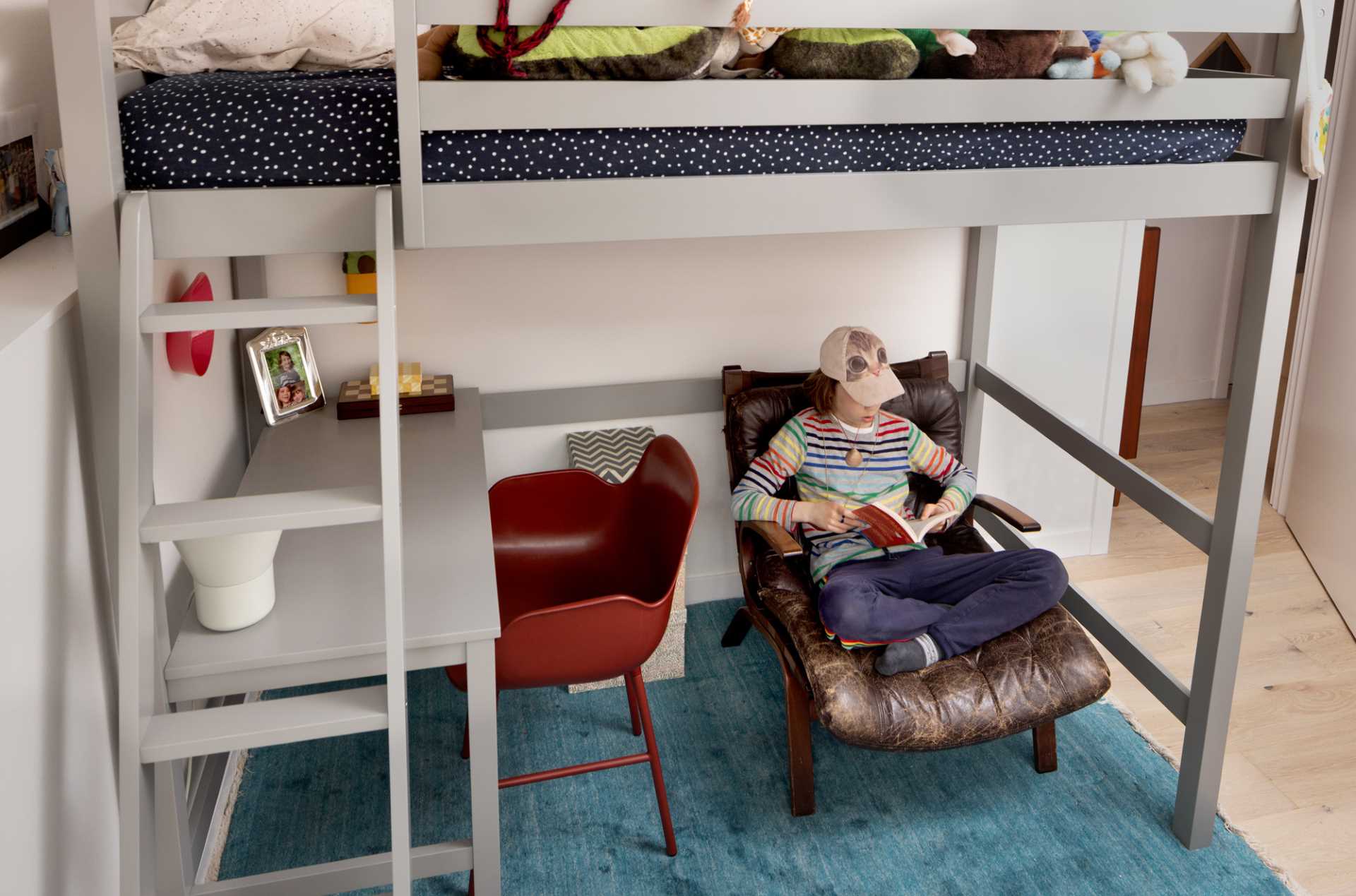 The second townhouse unit, designed for a single person, has a kitchen with white and wood cabinets that's also filled with natural light, a dining table with colorful chairs, and a minimalist living room with a striped rug. There are also bedrooms and a music studio on the other levels.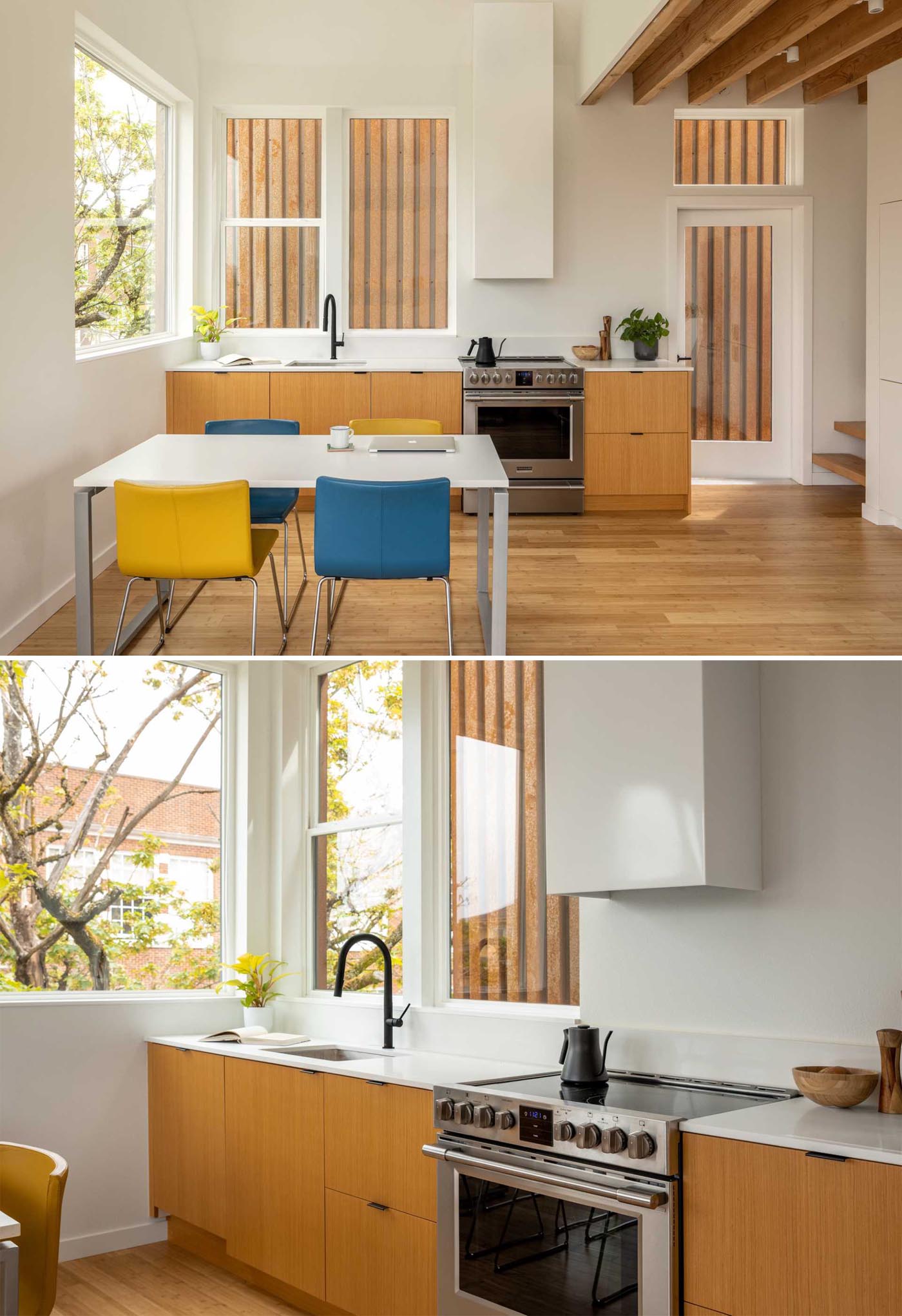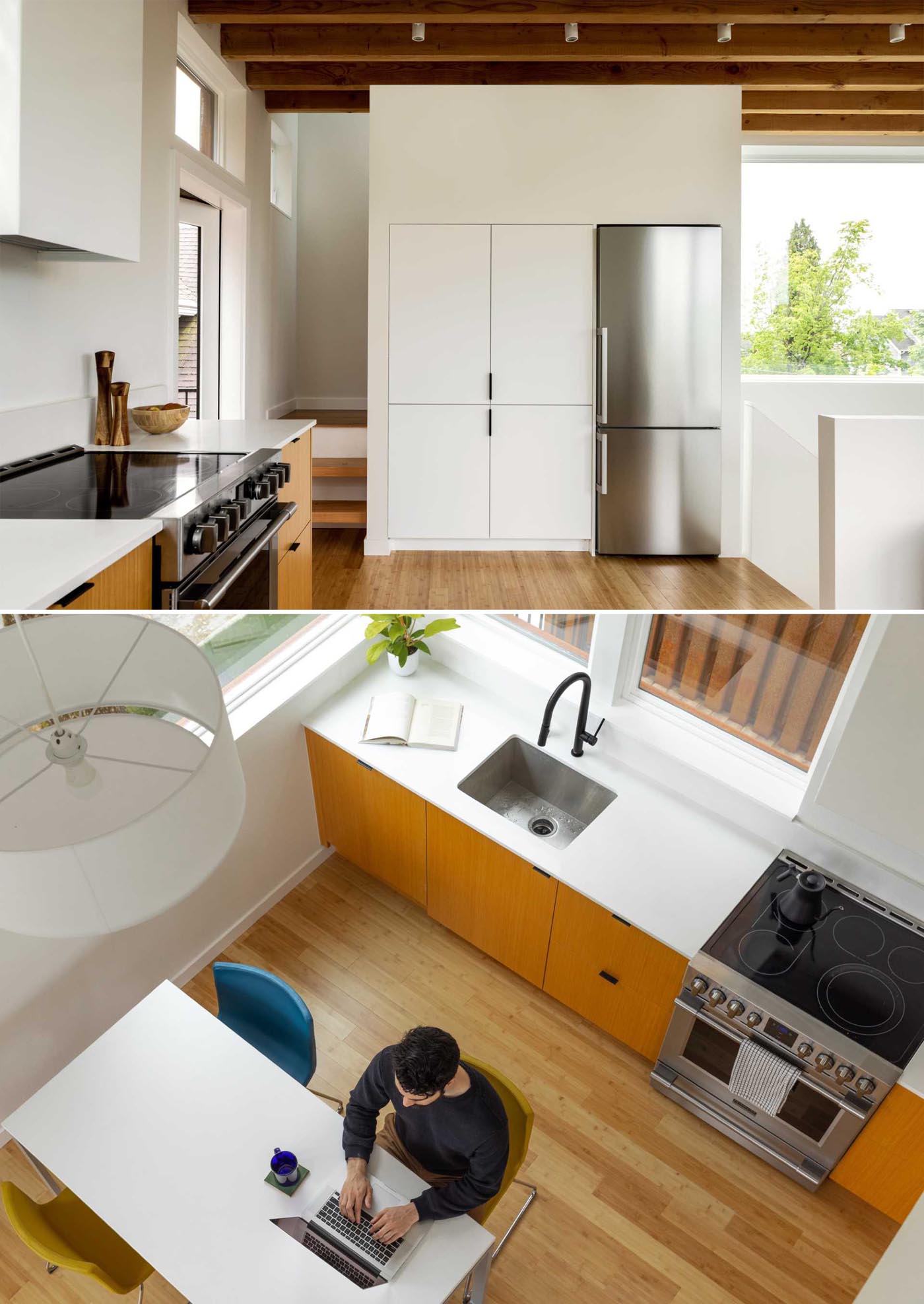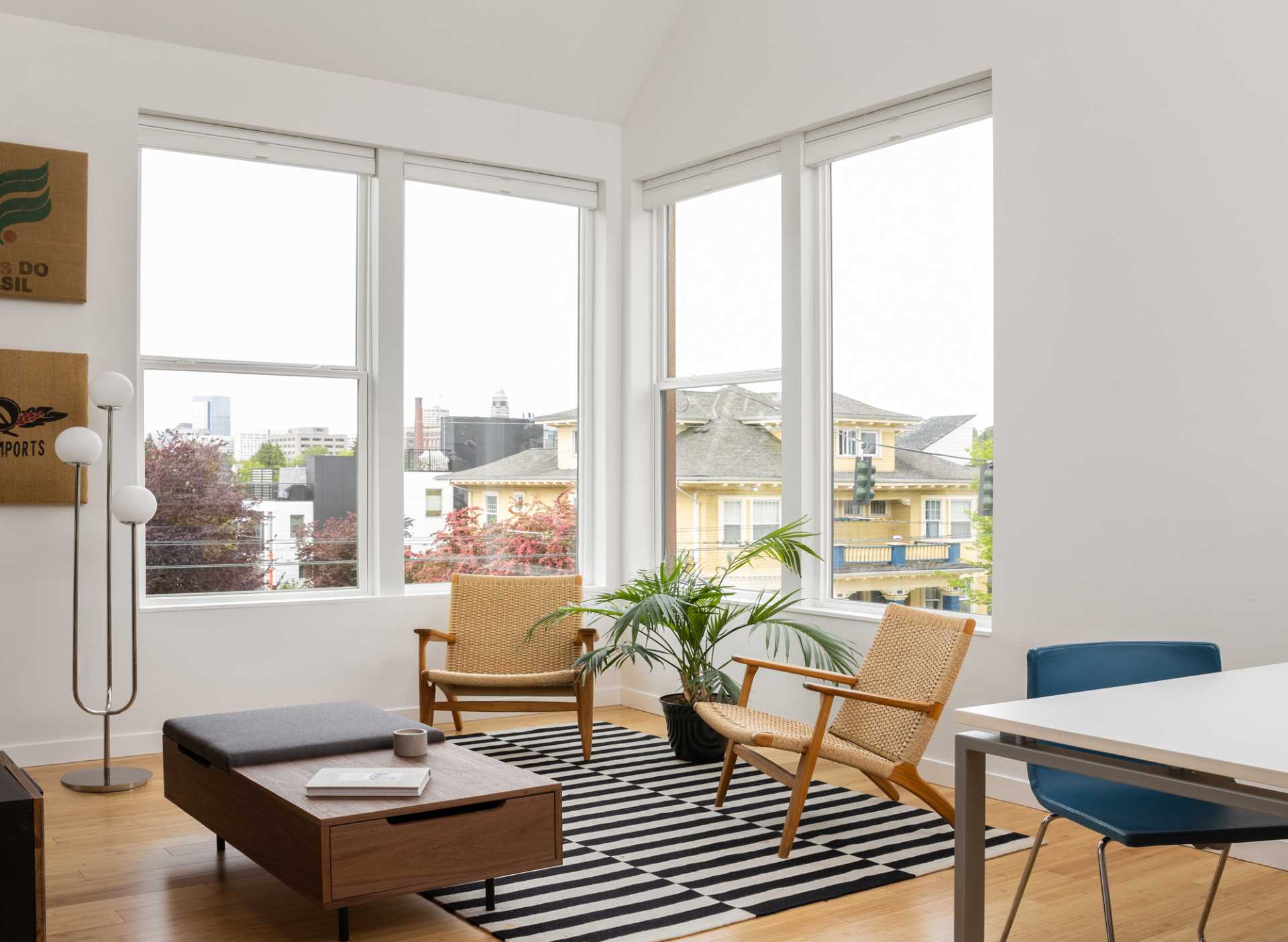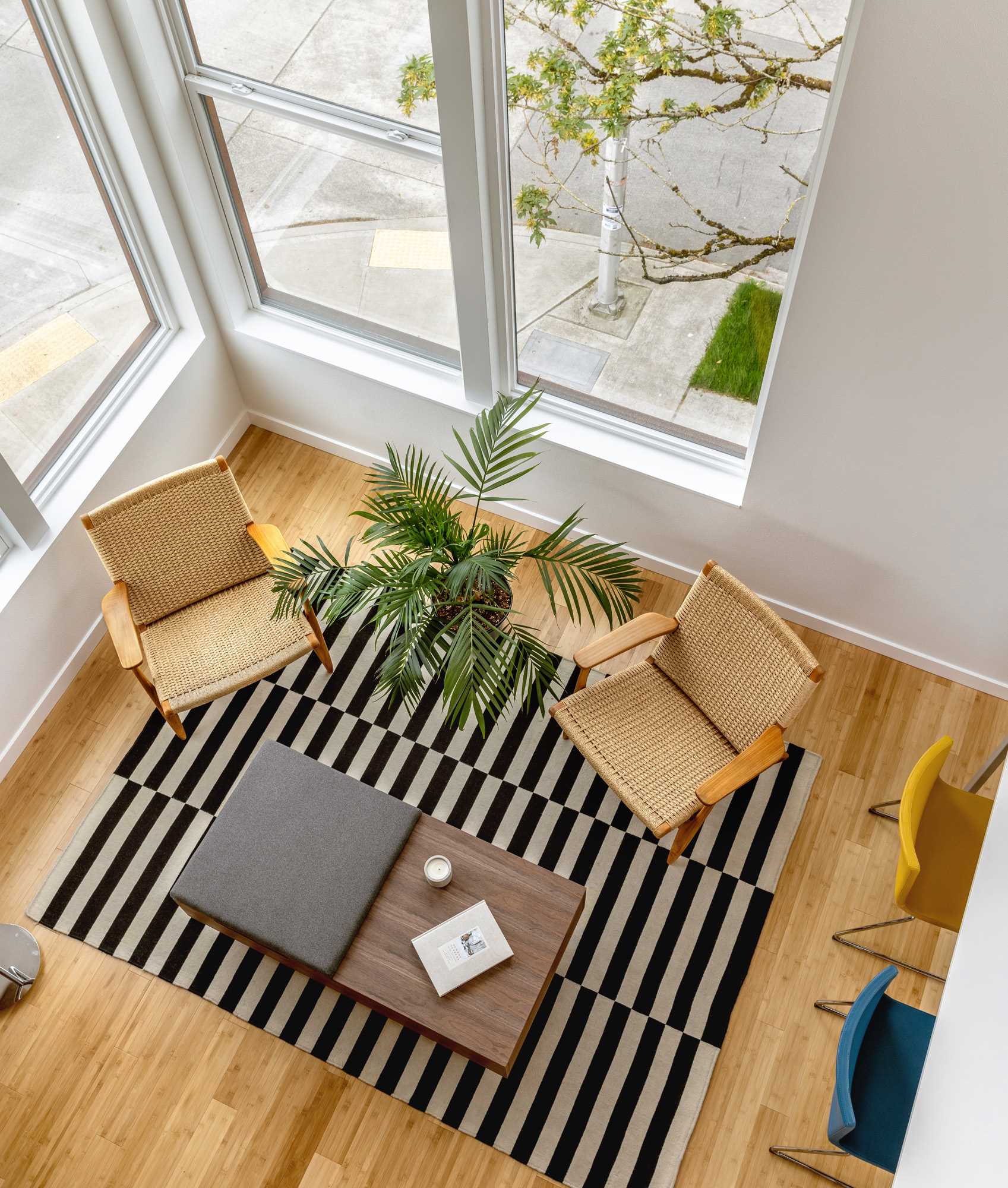 Photography: Rafael Soldi | Design: Hybrid | Engineering: Sazei Design Group | Construction: Hybrid Assembly | Development: Hybrid Development | Cabinets: Abodian
Source: Contemporist