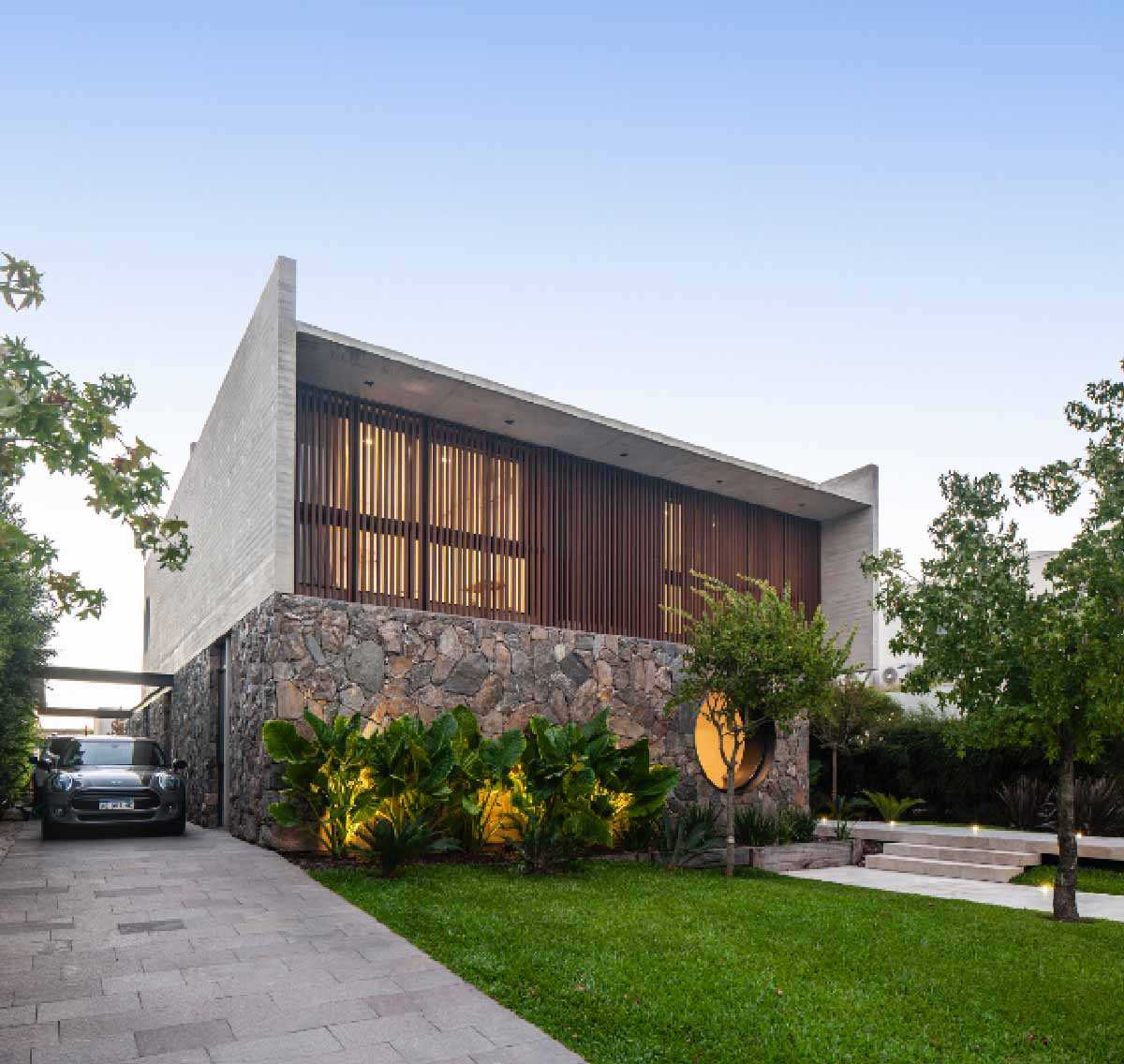 OON ARCHITECTURE has designed a modern home in Benavidez, Argentina, that features a stone, wood, and concrete facade, that also includes a round window.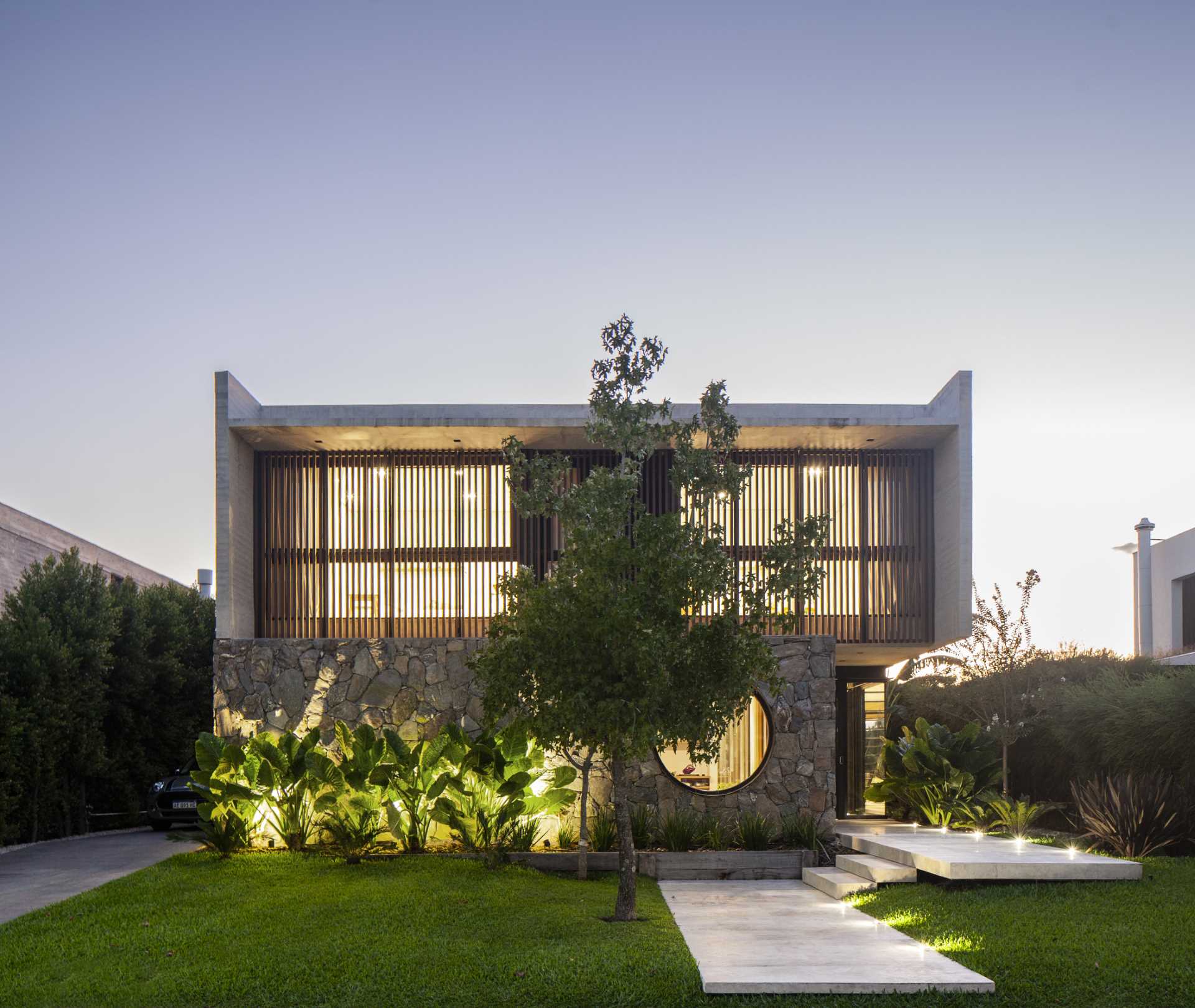 The round window is recessed into the stone wall and is an eye-catching design element that can be seen as one walks along the path to the front door.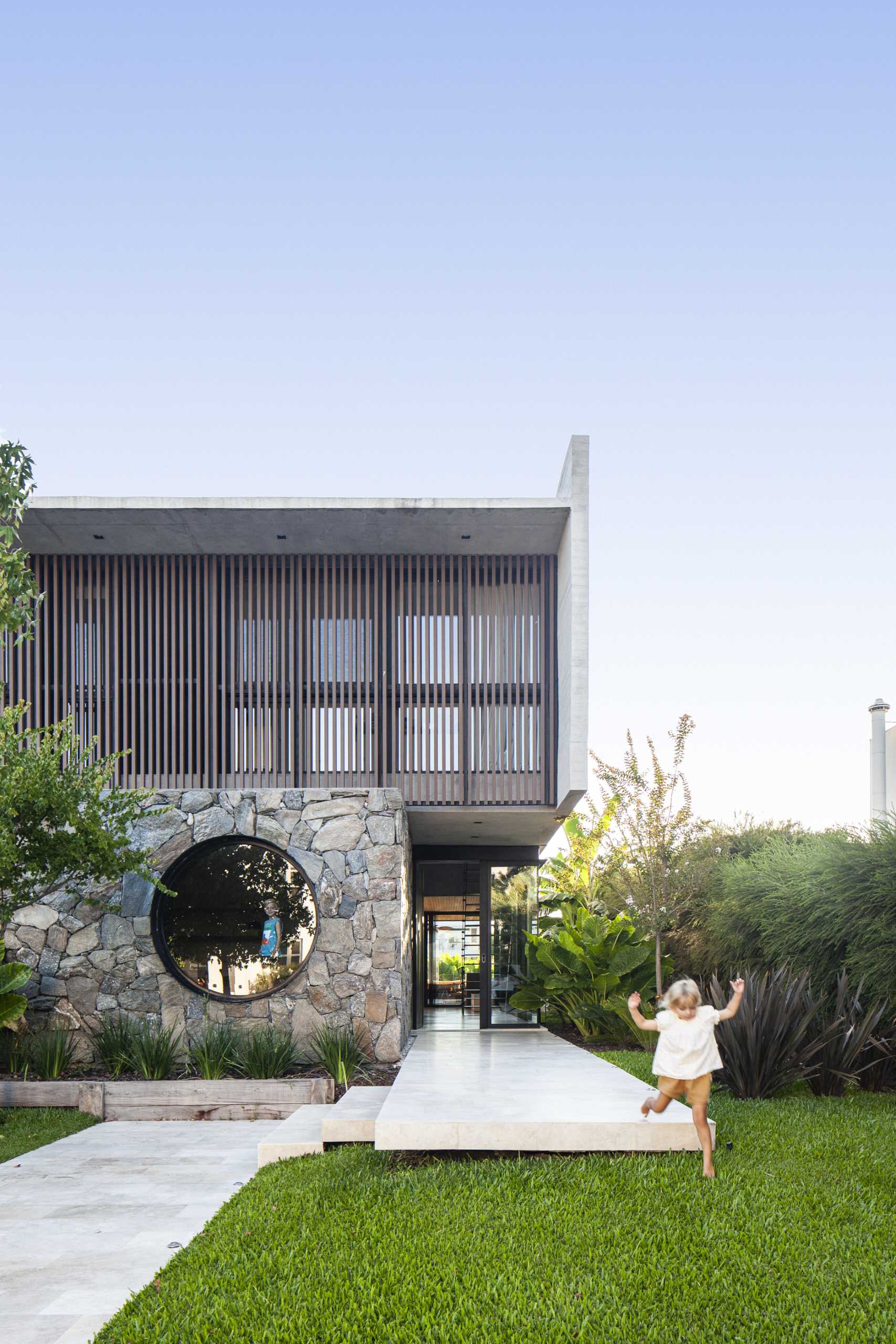 The window has a metal frame that travels from the exterior of the home and through to the interior.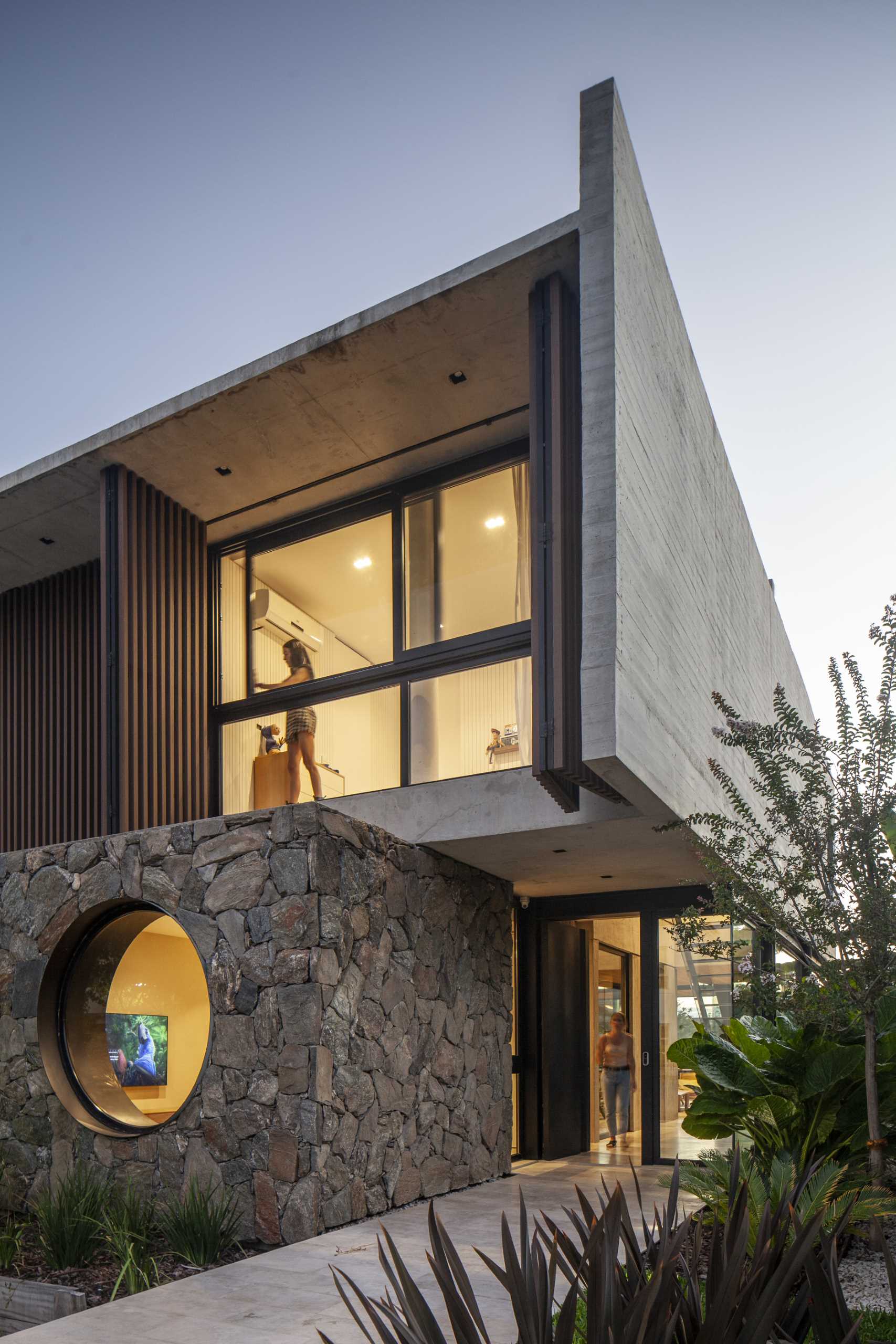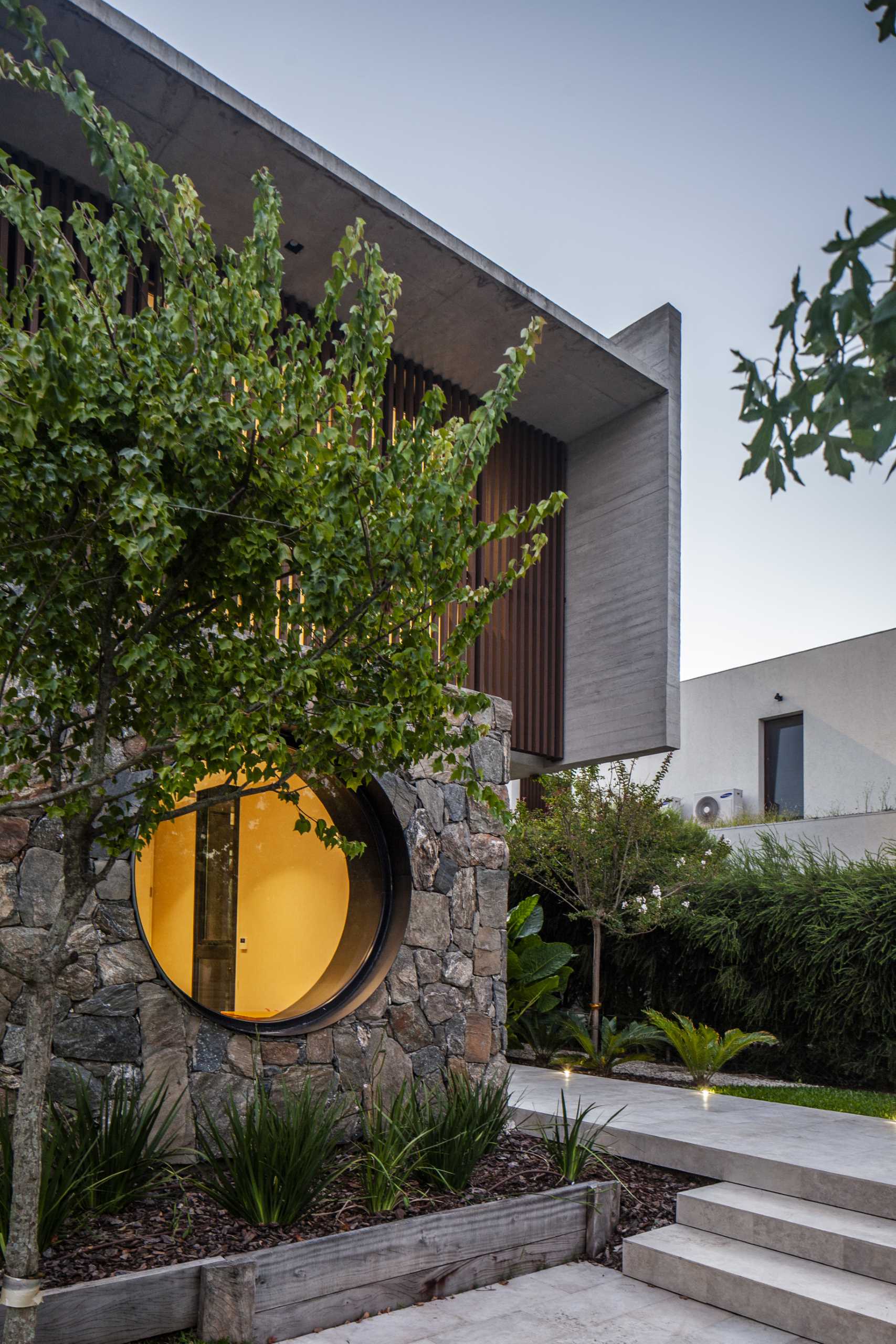 A large black front door welcomes visitors to the front door, while the windows on either side provide a glimpse of the interior.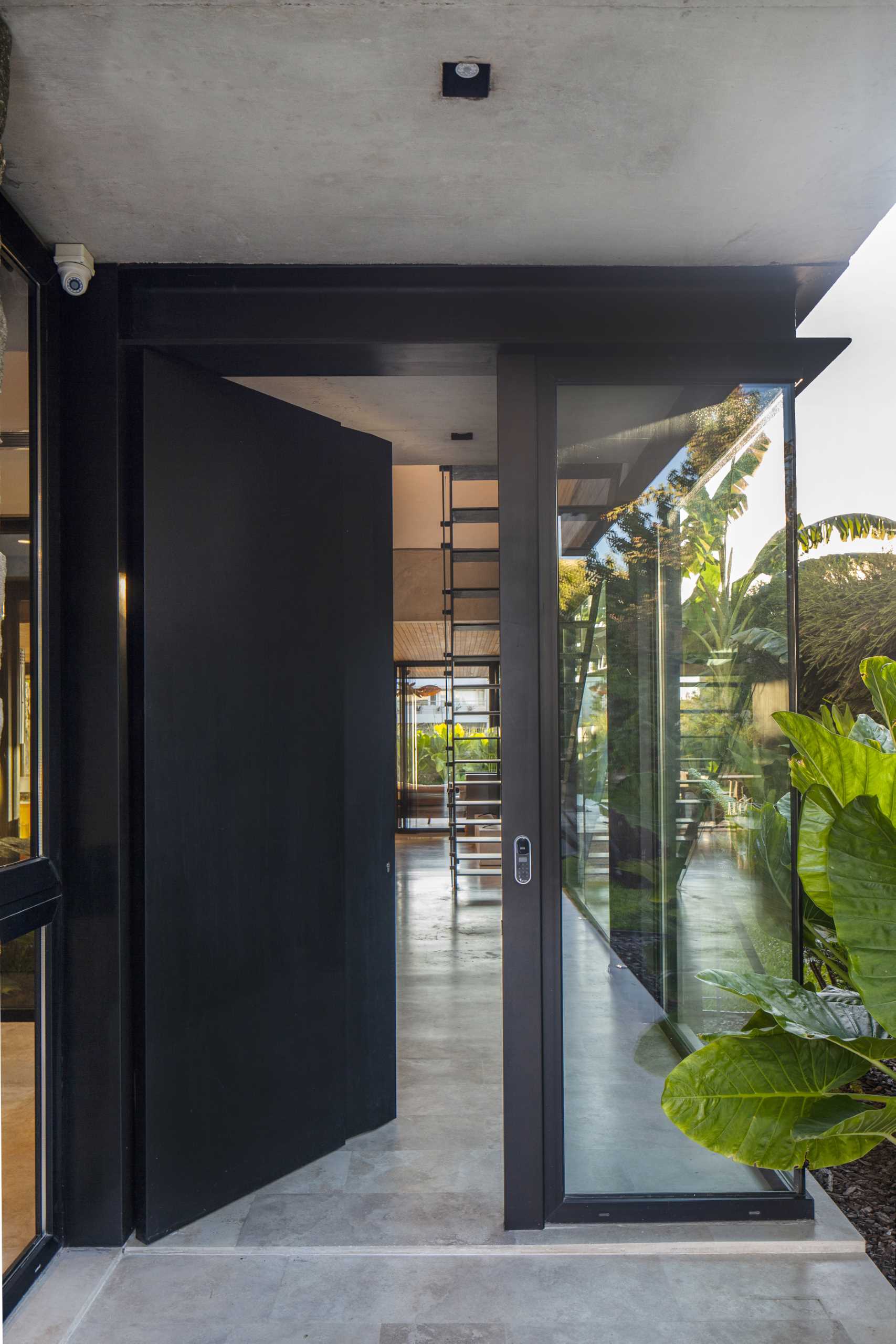 Inside, the living room has floor-to-ceiling windows that act as a backdrop for the television and fireplace.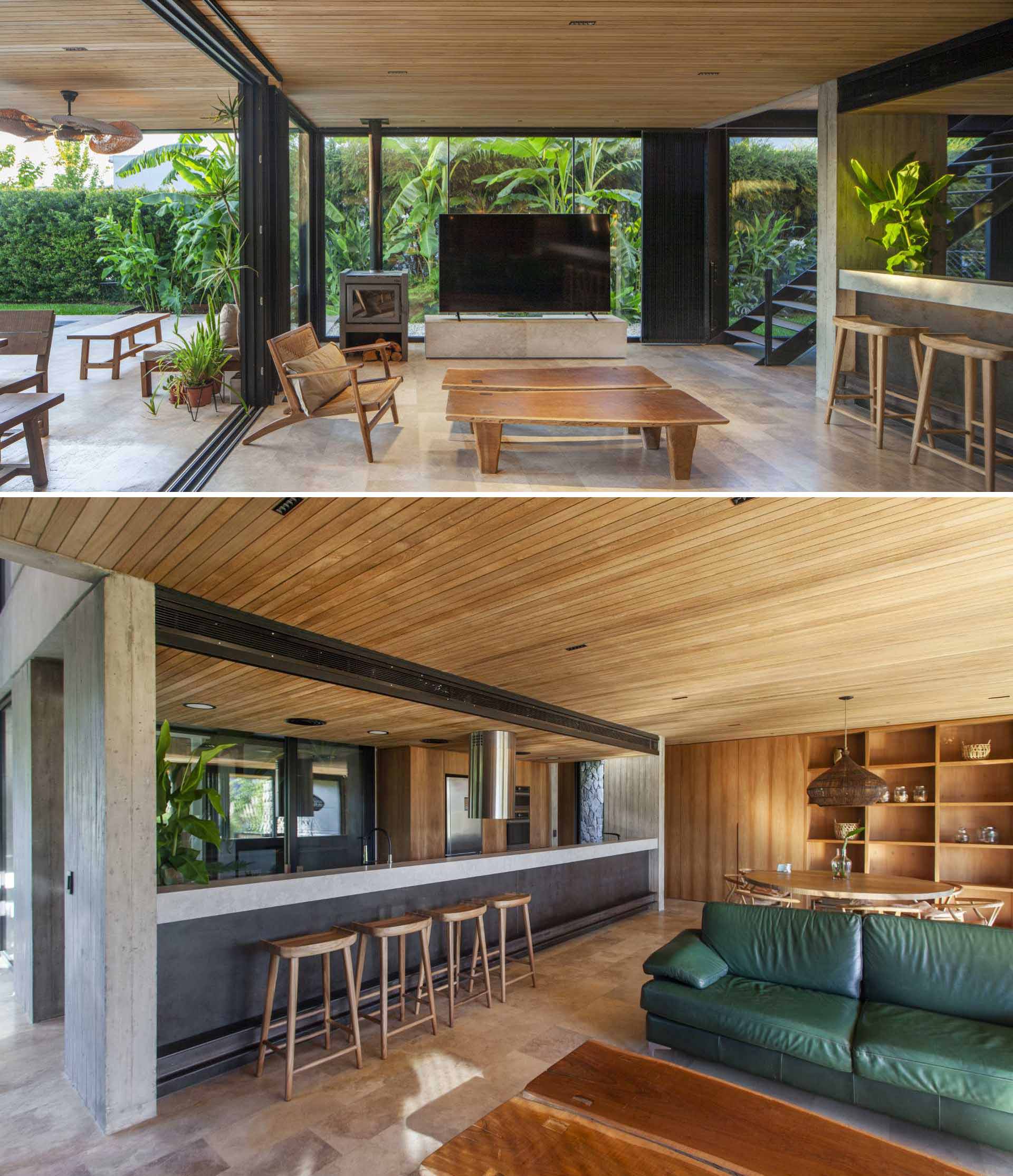 Behind the living room is the dining area, and adjacent to both spaces is the kitchen.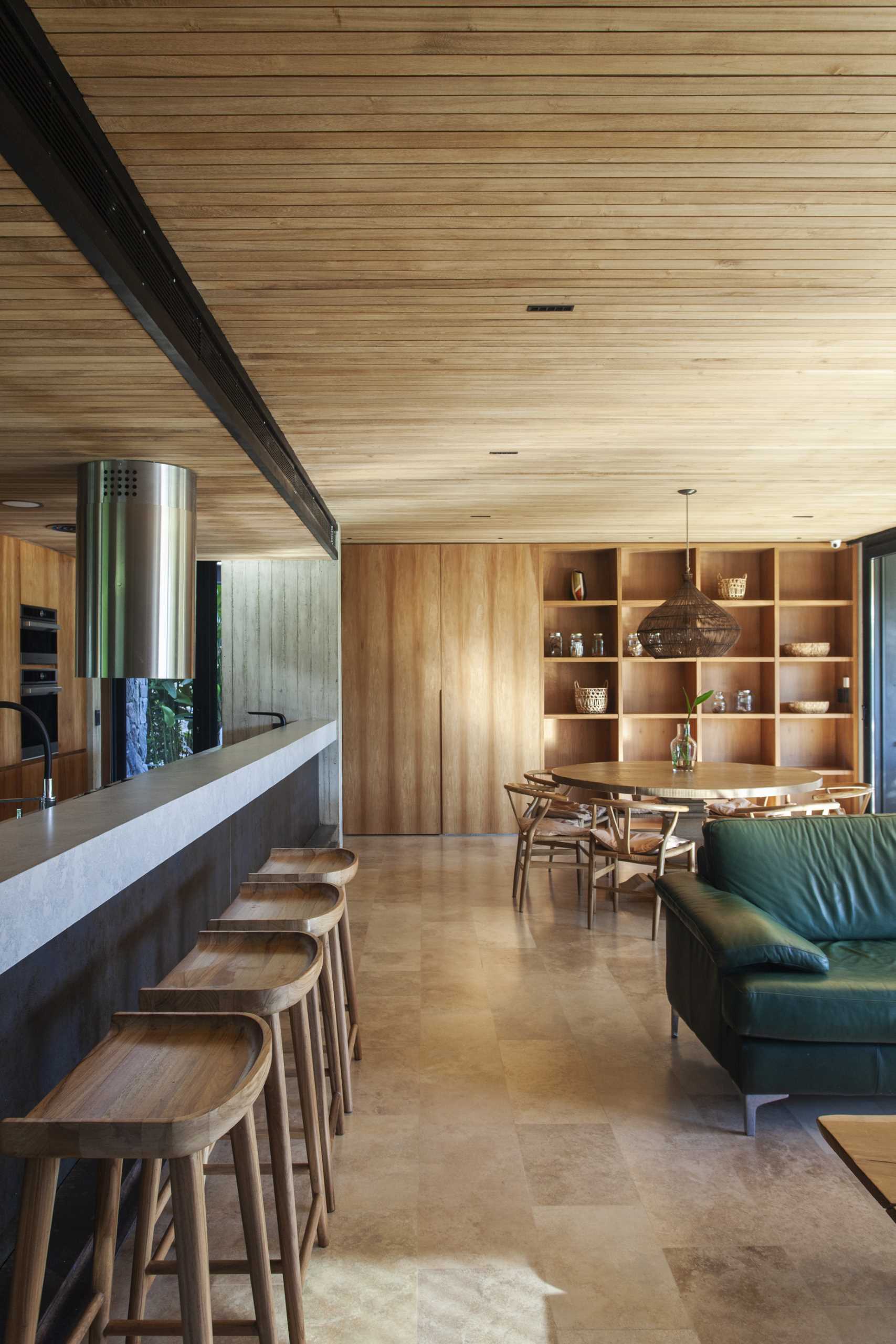 Sliding doors connect the interior spaces with the patio, while the wood ceiling also travels between the two areas, creating a sense of continuity.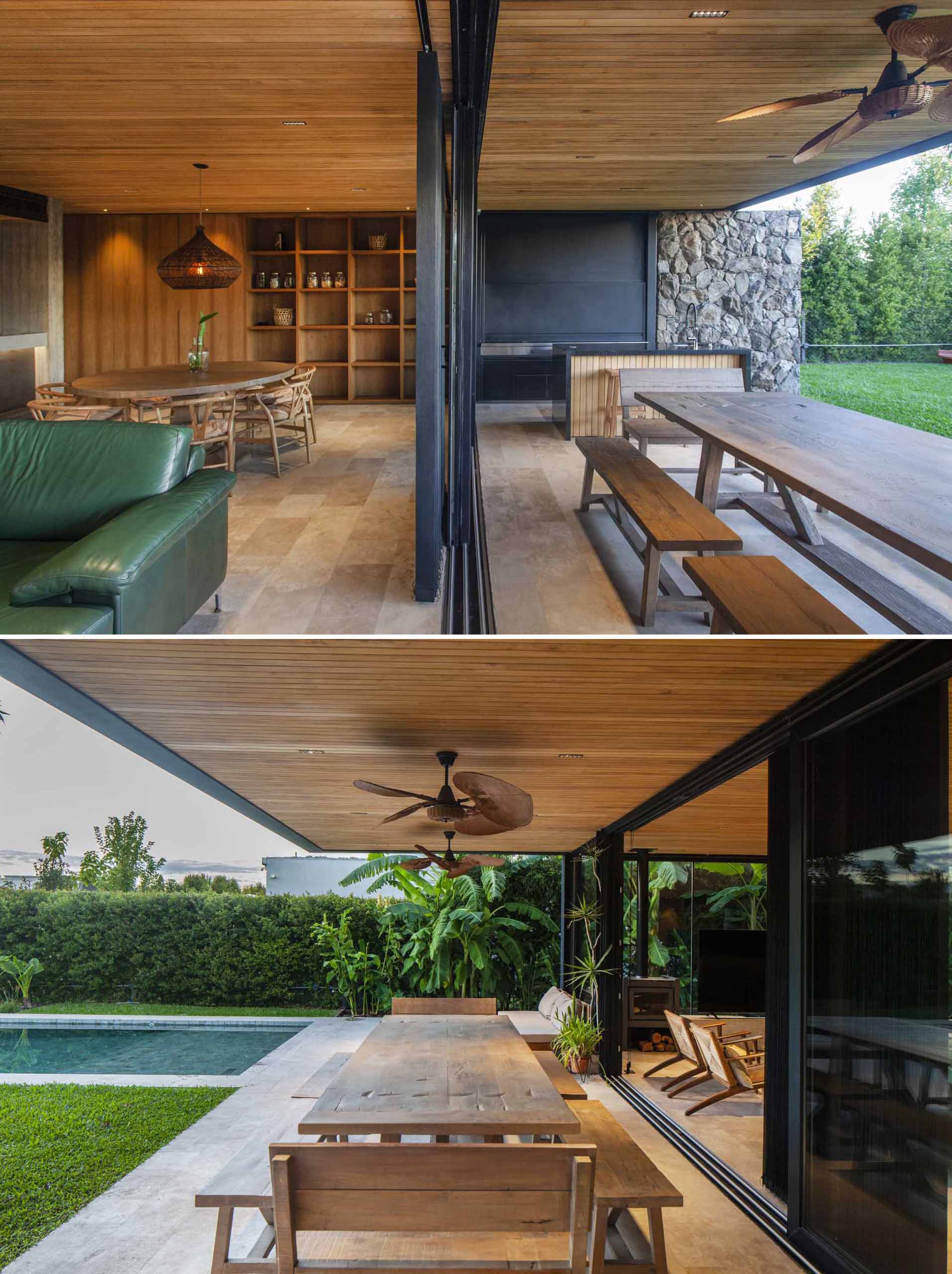 The rear of the home, which features a covered patio, also includes a swimming pool and yard.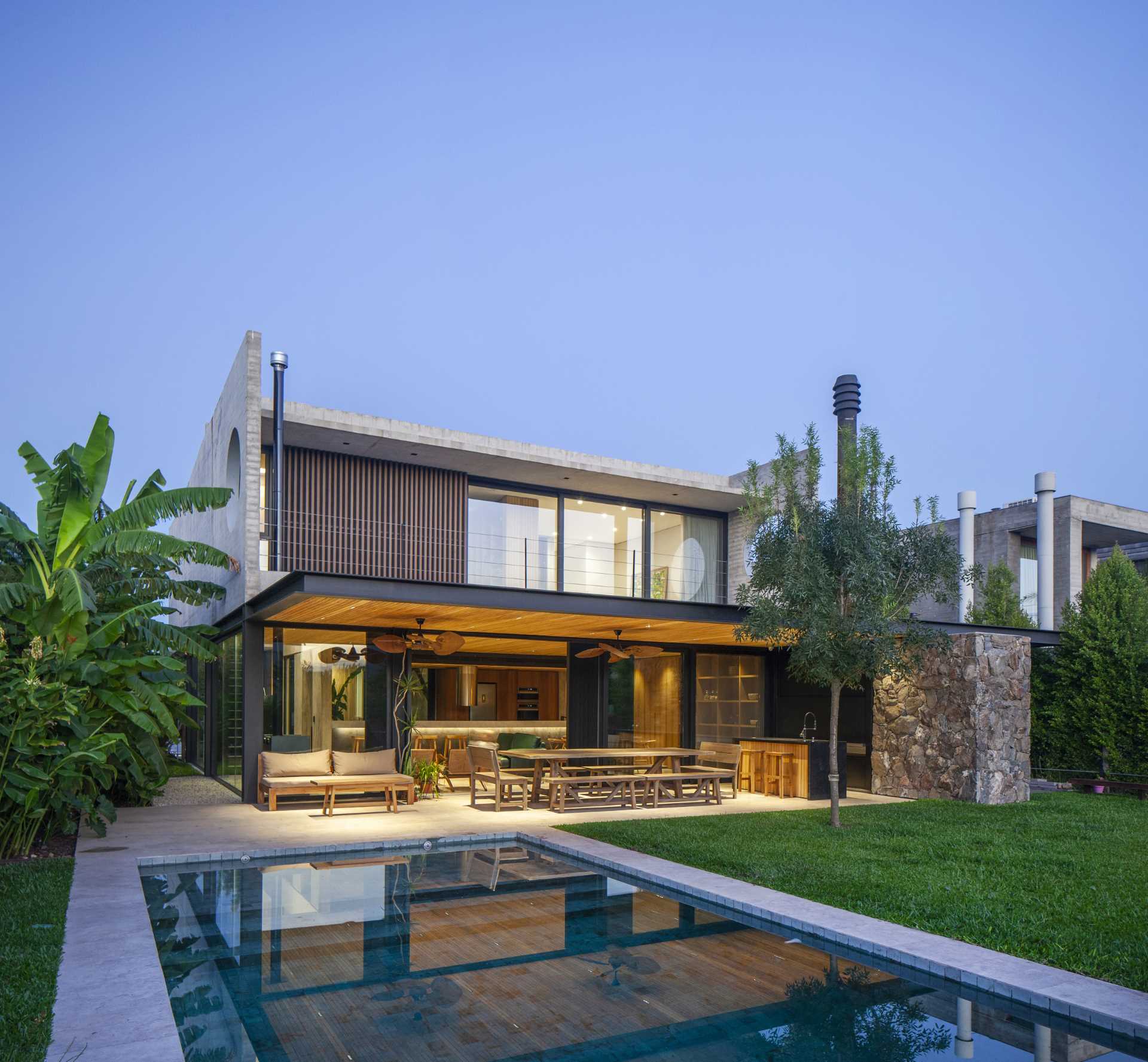 Back inside, there's a minimalist black staircase that connects the levels of the home. The stairs run alongside the windows, allowing for ample natural light to flood the interior.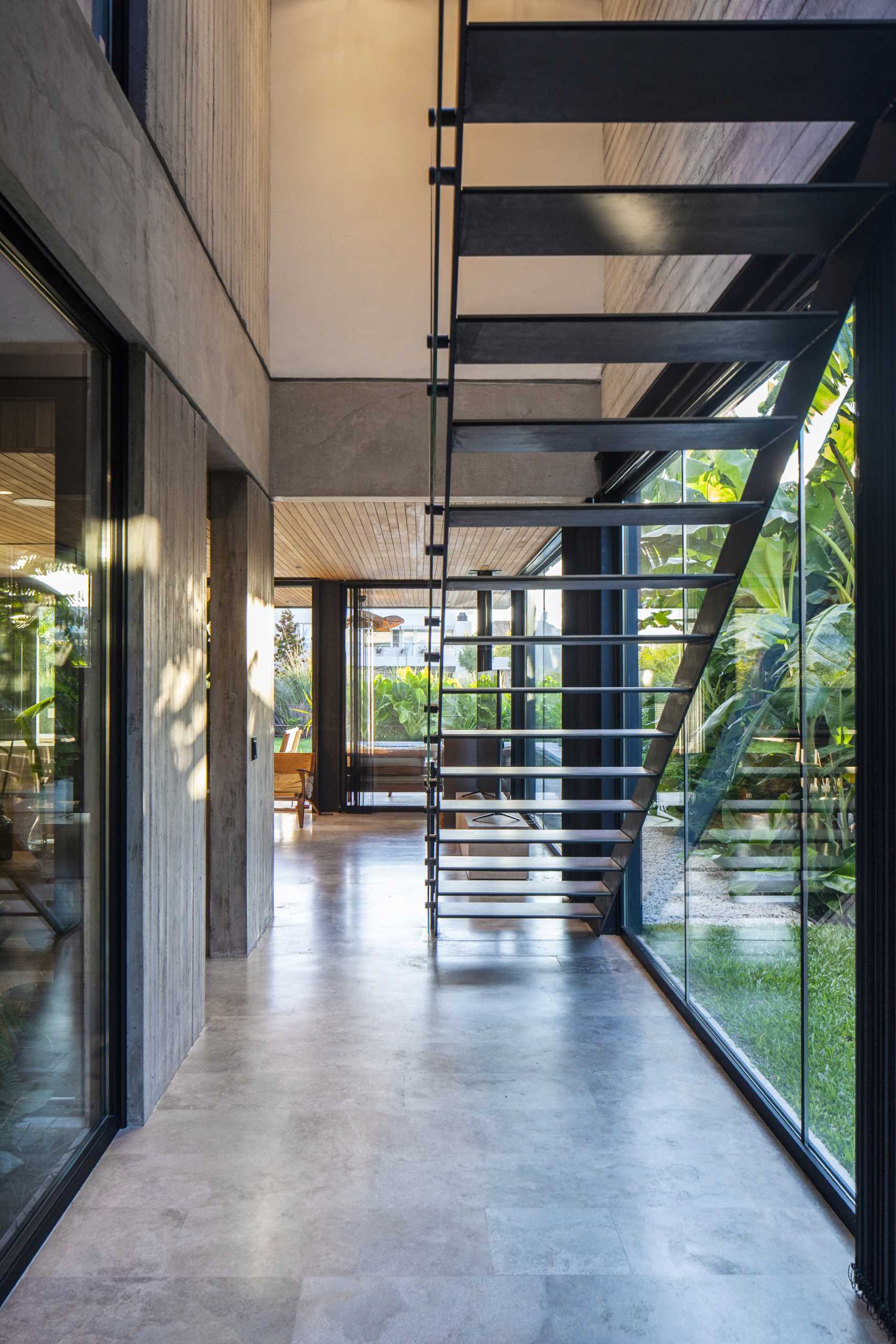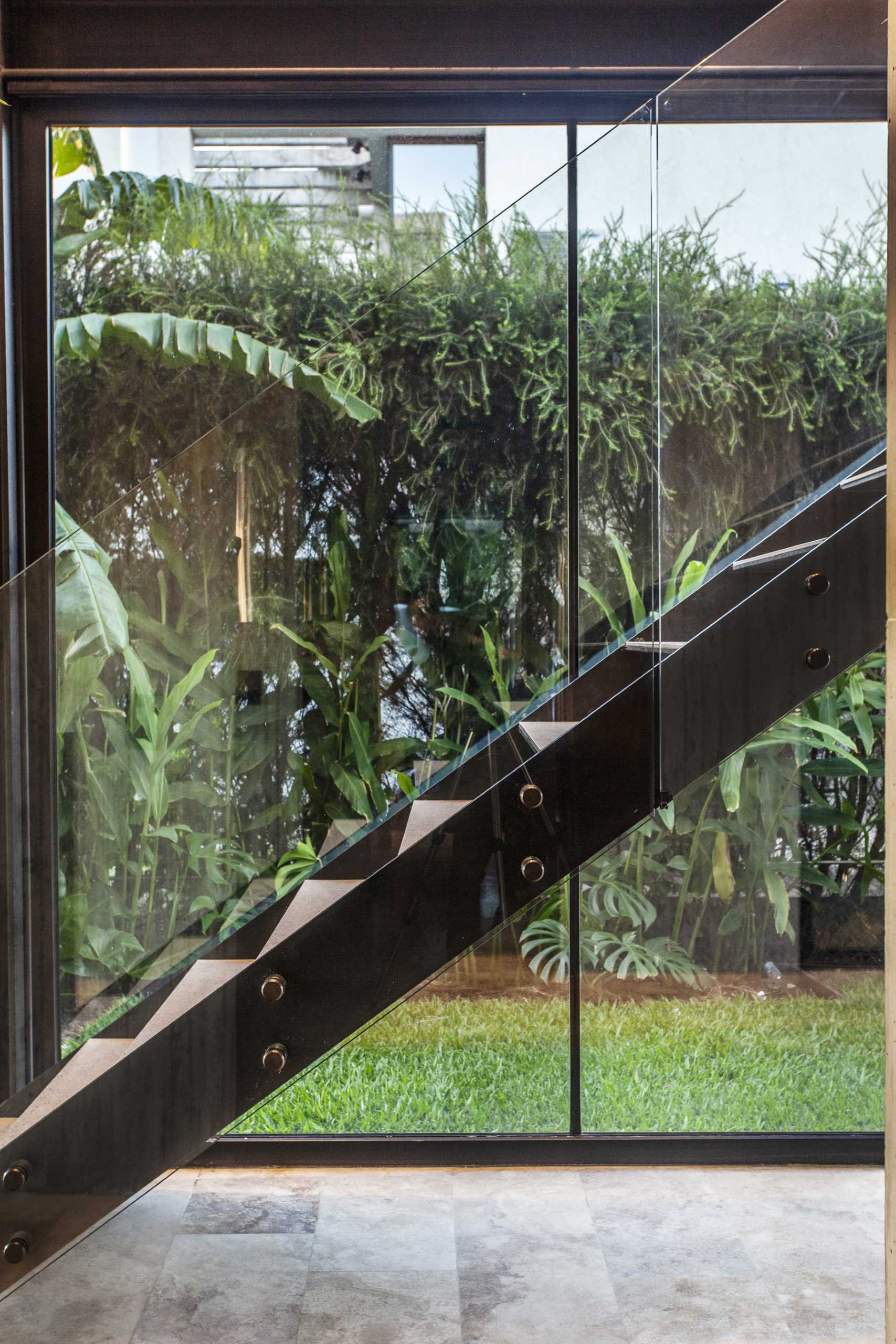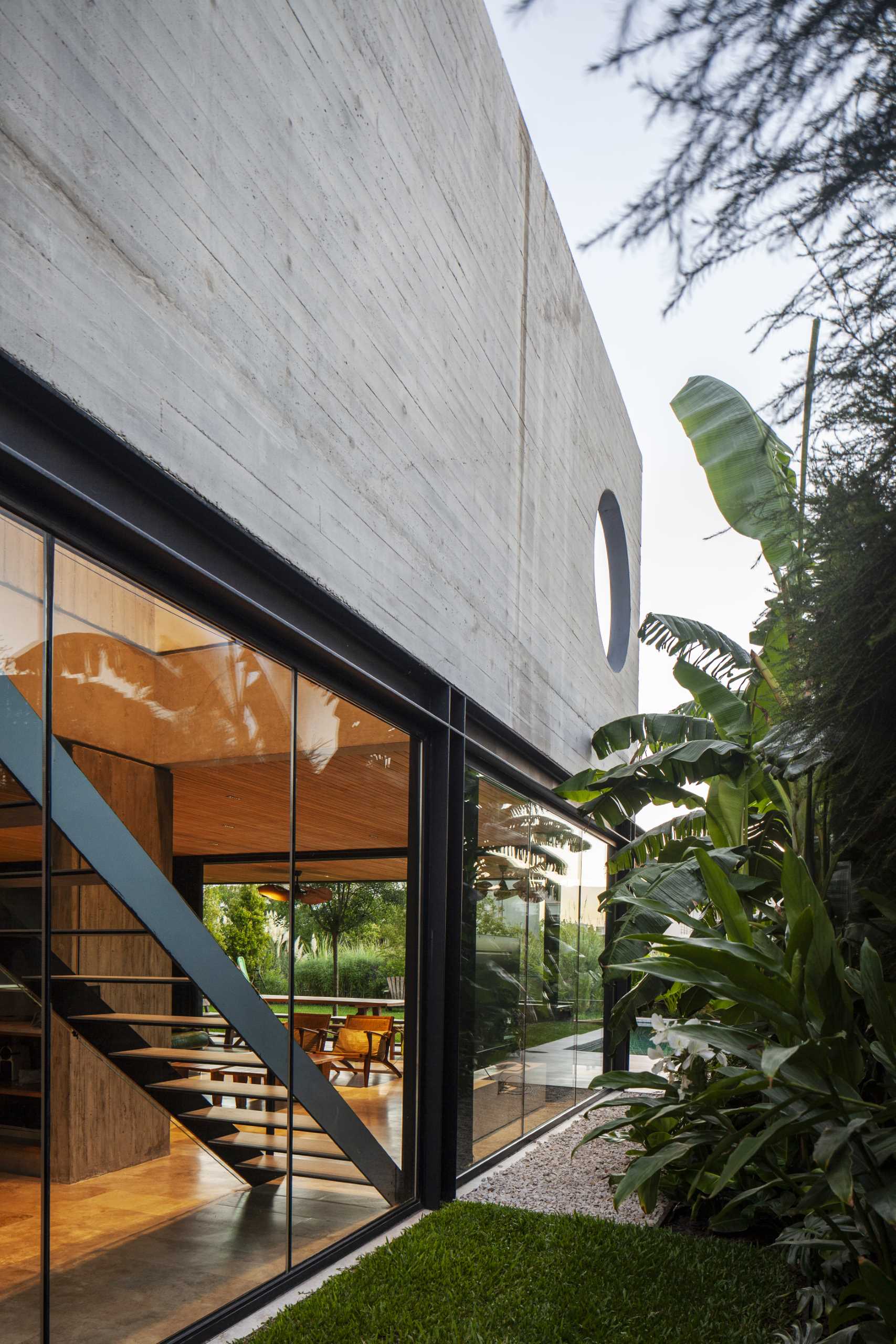 Upstairs, there's a wood-lined hallway that leads to the bedrooms and bathrooms.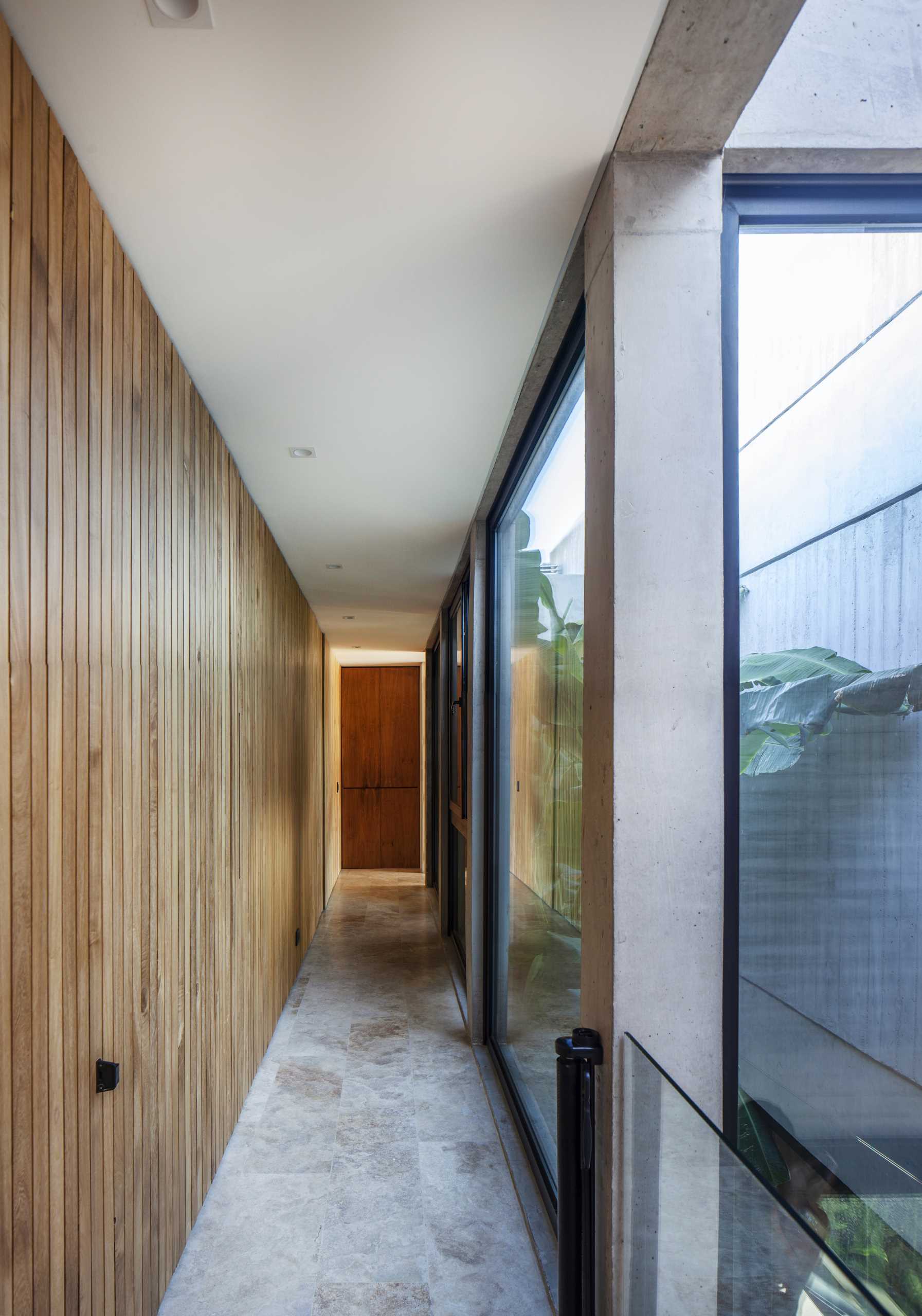 The home also has a balcony that has a rounded cutout in the concrete wall, echoing the round window on the facade of the home.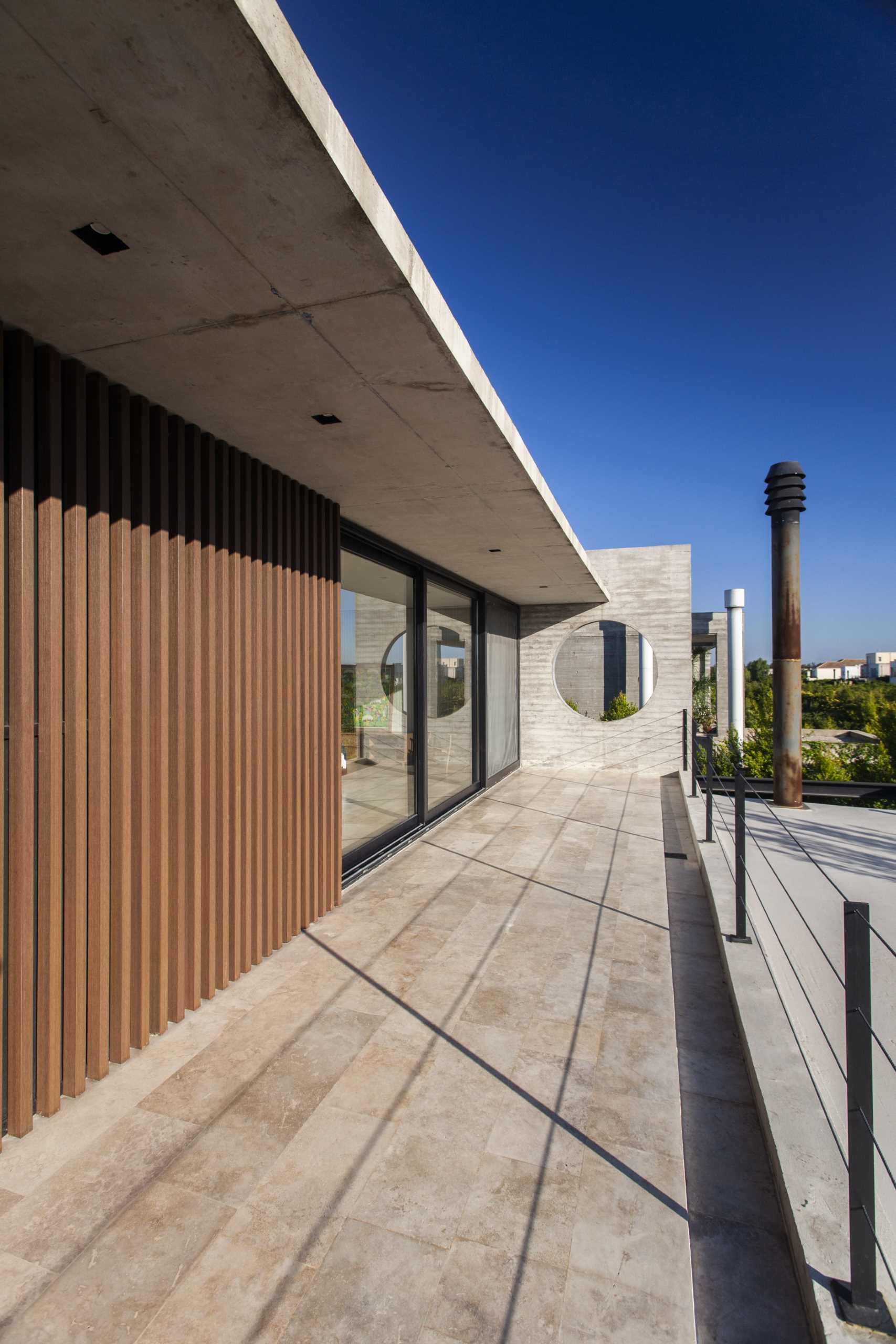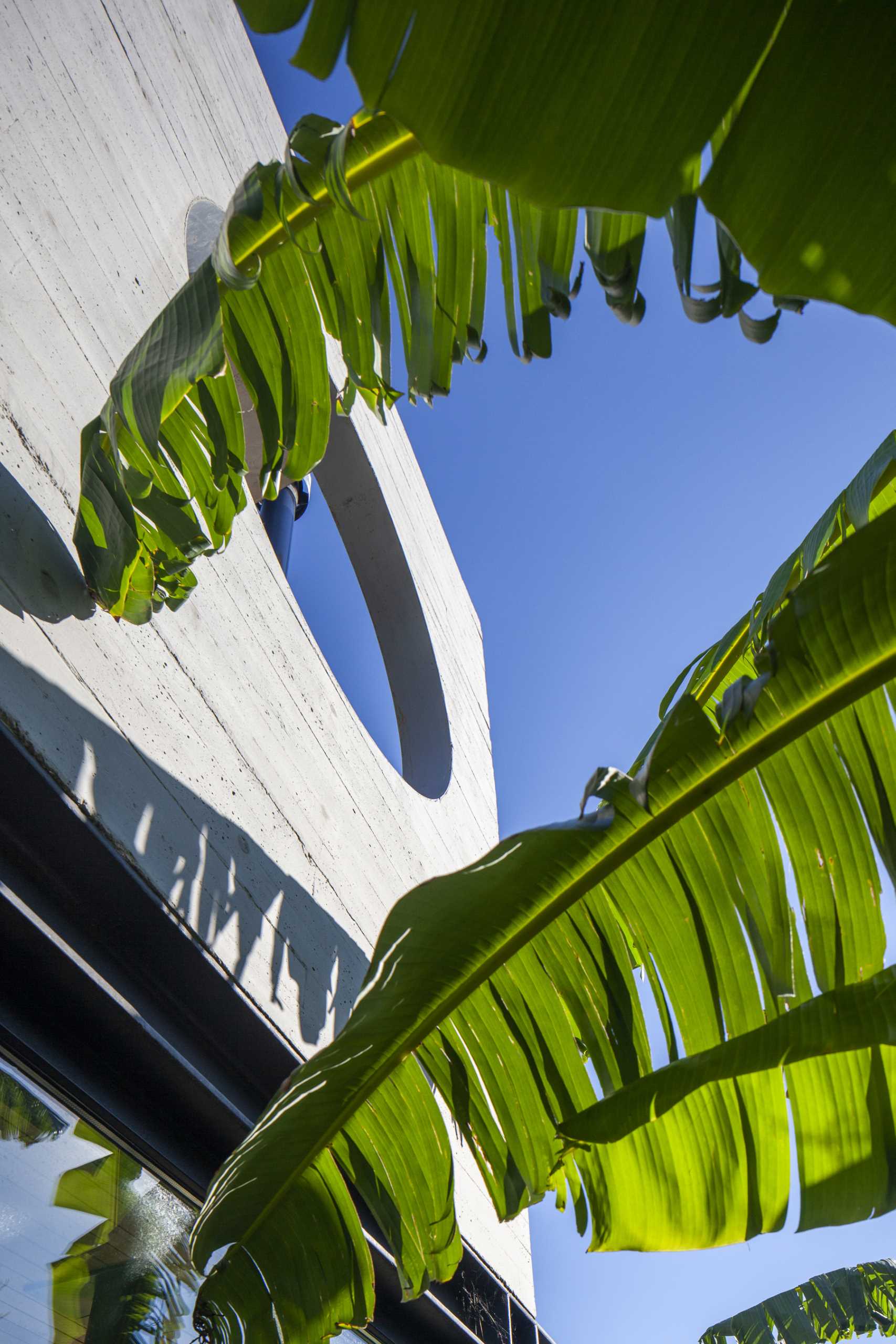 Photography by Alejandro Peral | Design: OON ARCHITECTURE | Construction: ROBRA construcciones
Source: Contemporist