October 10, 2022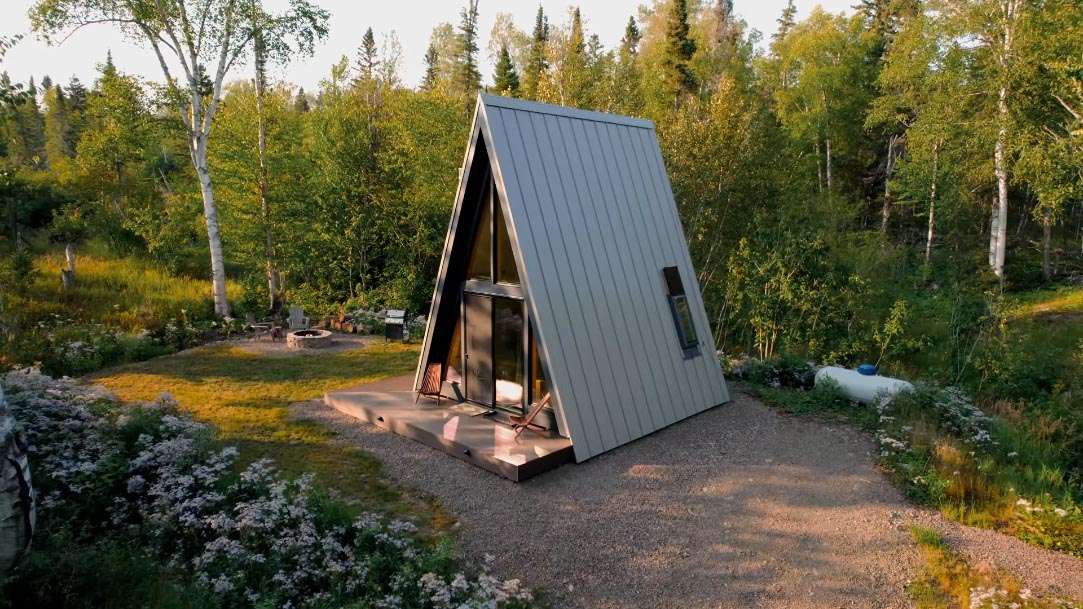 Nestled in a woodland setting and located near Grand Marais, Minnesota, the 'Gaucho' A-frame cabin is just a few minutes walk from Lake Superior.
The inspiration for the A-frame came from the owner's time spent living in Argentina, with the exterior clad in metal, and surrounded on two sides by a small wood deck.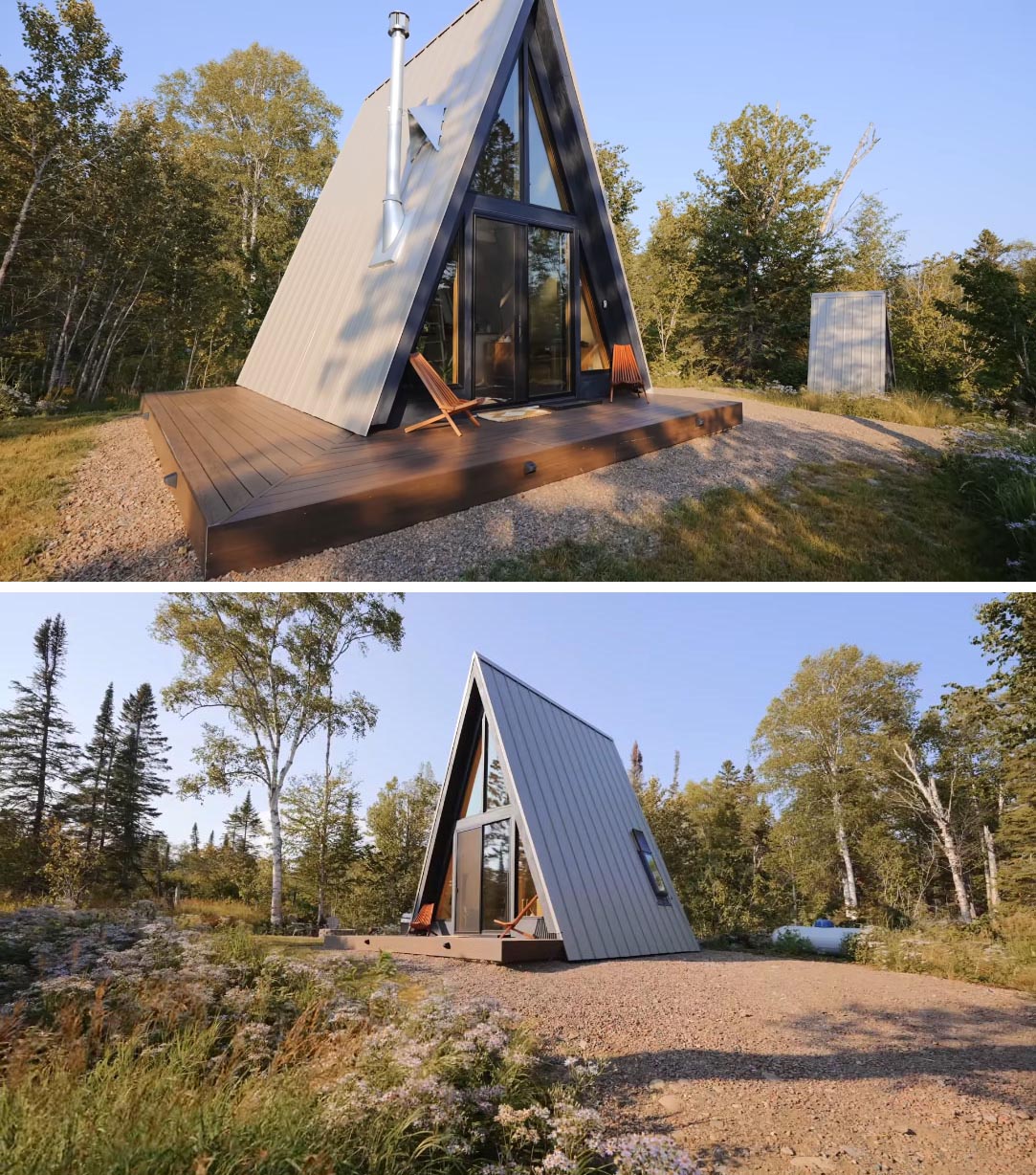 Inside the cabin is a small living room with a fireplace, a basic kitchen, and a dining area.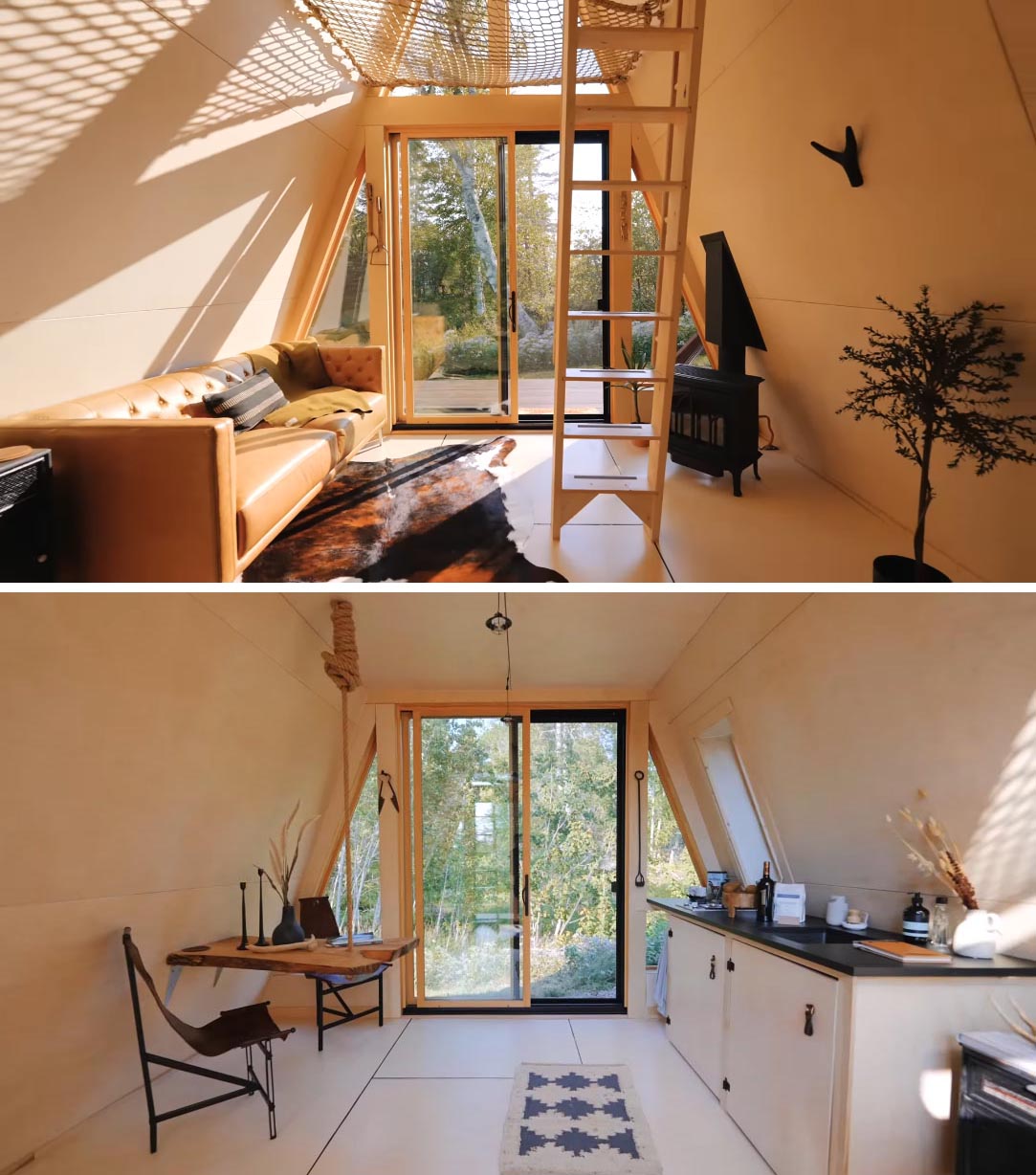 The dining area has a live edge table supported by a rope hanging from the ceiling, while the kitchen has a cooktop and sink.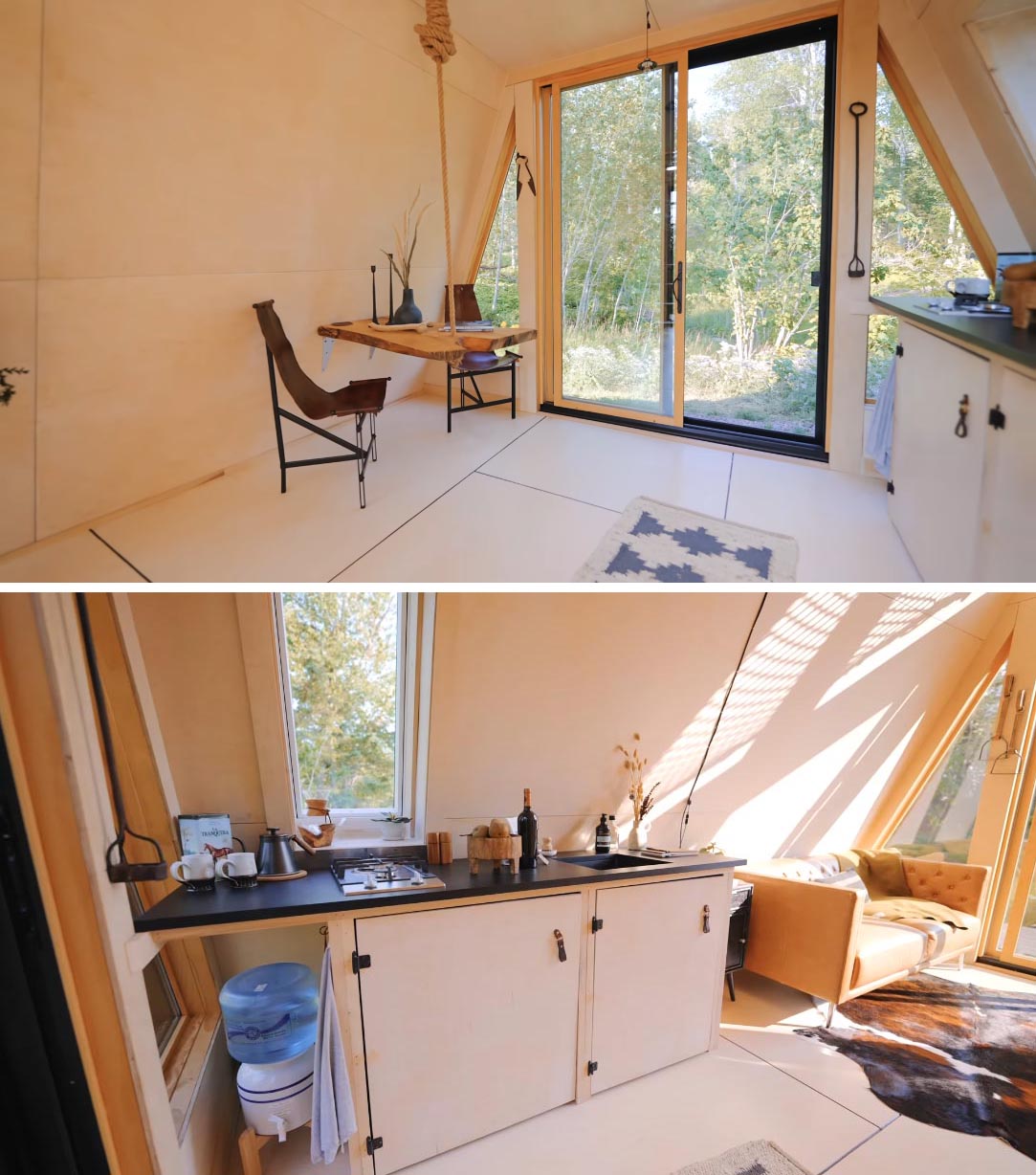 A ladder leads up to the lofted area, where there's a net for relaxing and taking in the views.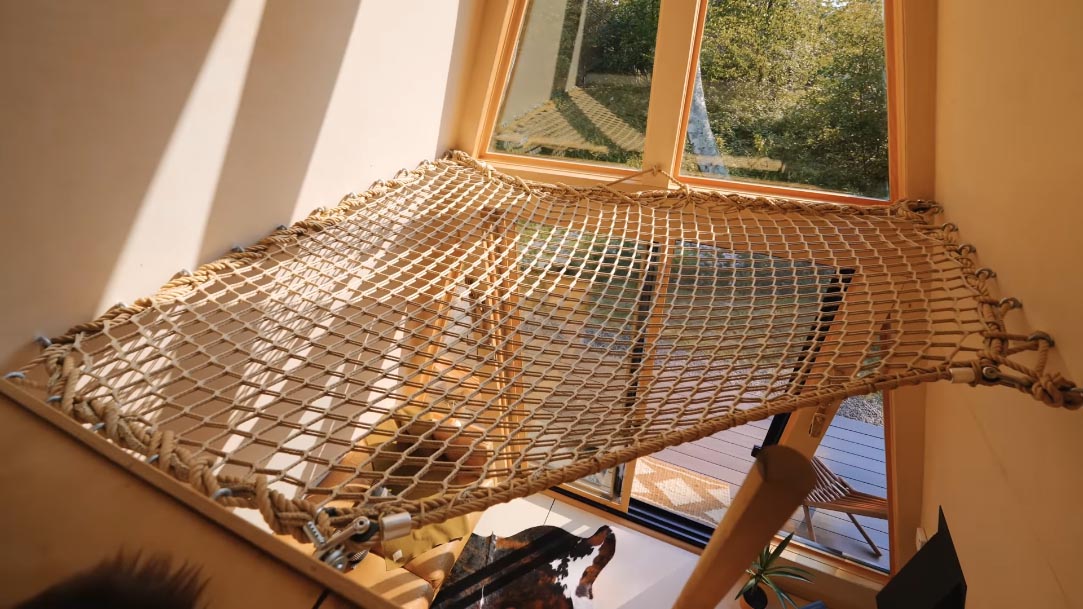 The loft also includes a bedroom with a queen bed, a window, and a small shelf. The cabin doesn't have an interior bathroom, however, there's a separate outhouse and shower that can be found outside.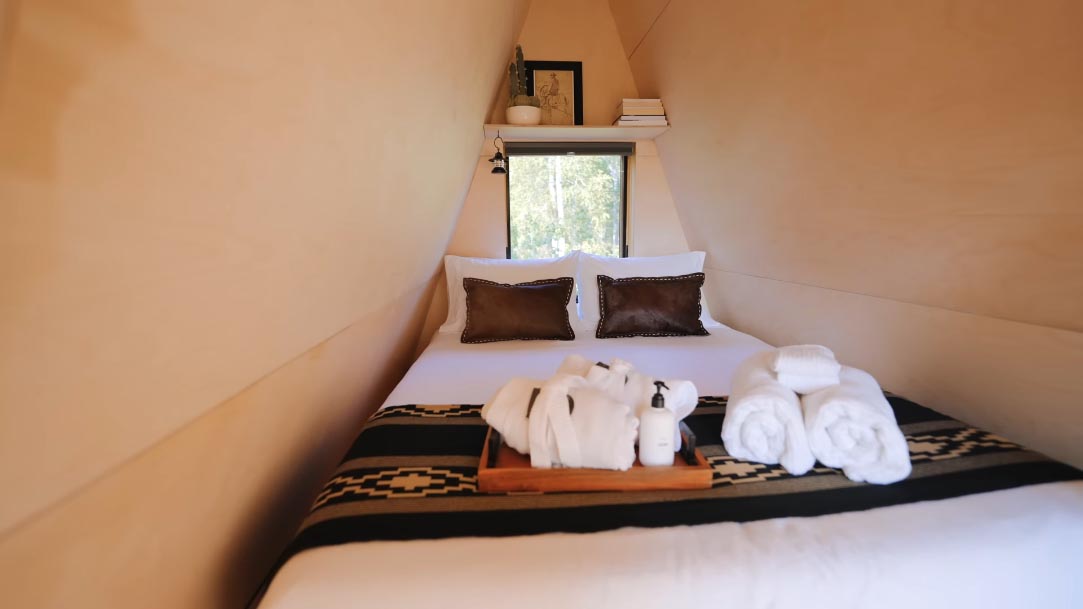 To learn more, take a tour of this tiny house by watching a video from YouTuber Levi Kelly as he takes a look around.
Source: Contemporist