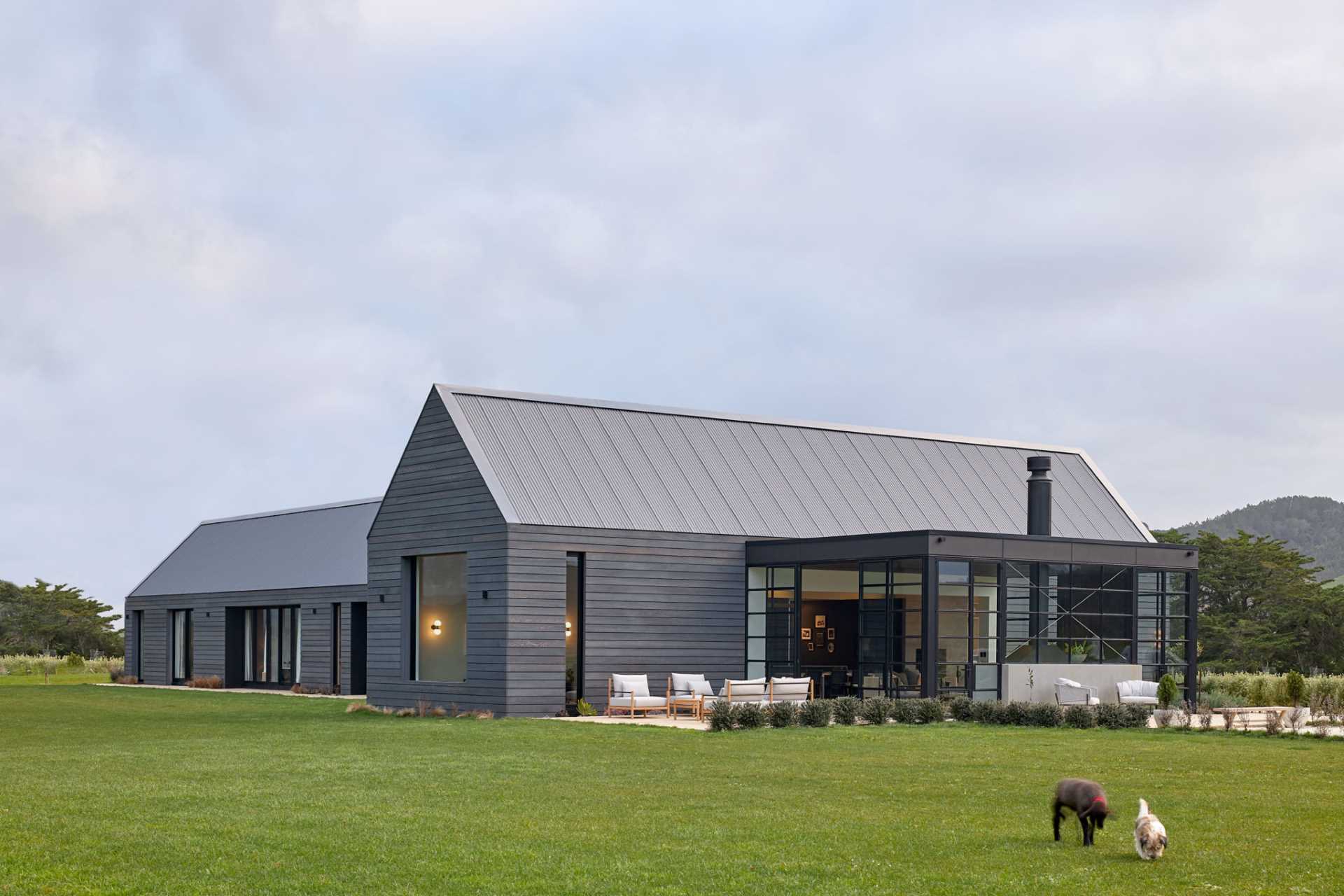 New Zealand architecture firm Studio John Irving Architects has shared photos of a modern farmhouse they completed that's been designed like a collection of linked farm outbuildings.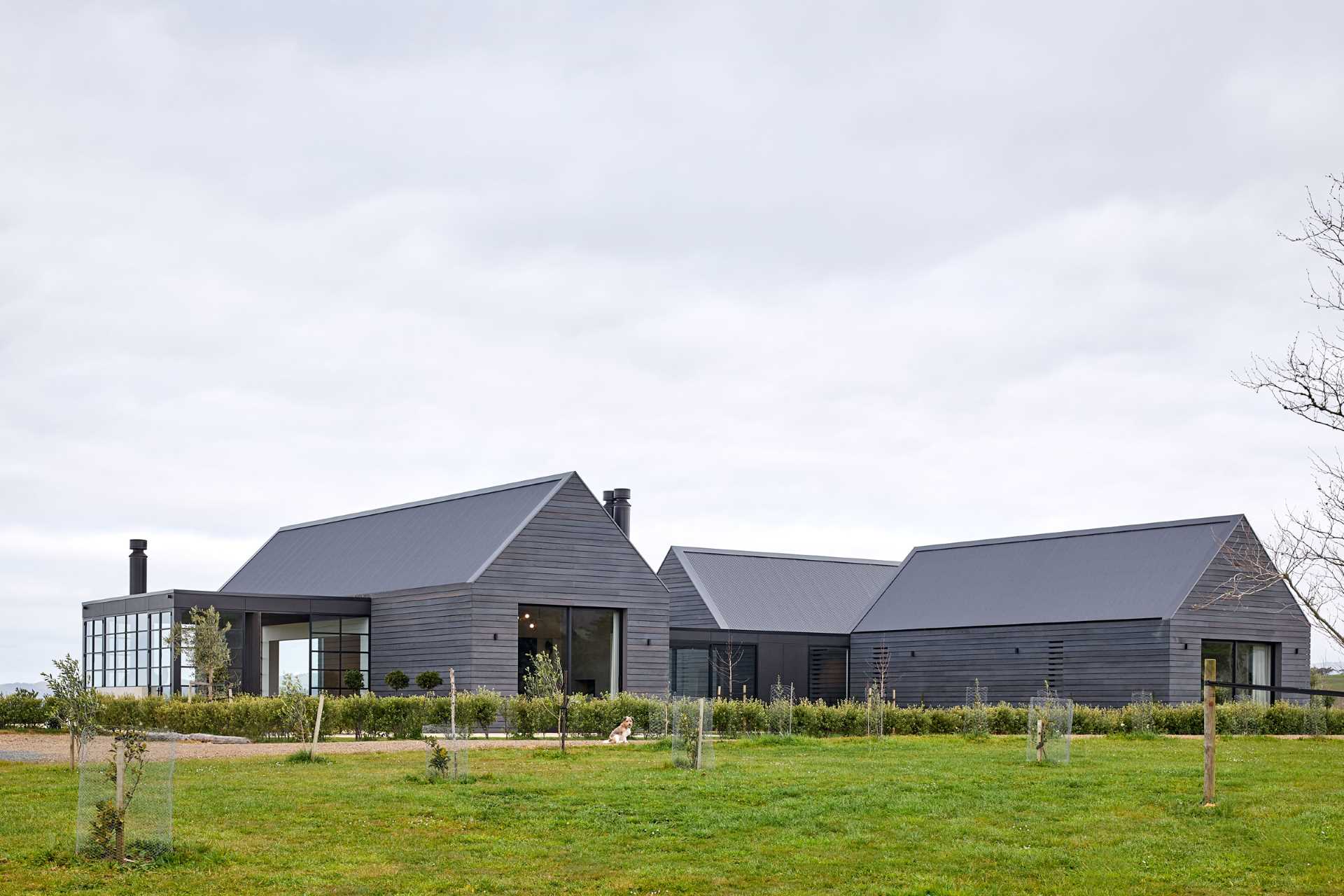 With an exterior of weathered grey-stained wood and a grey metal roof, the home stands out amongst the green fields that surround it.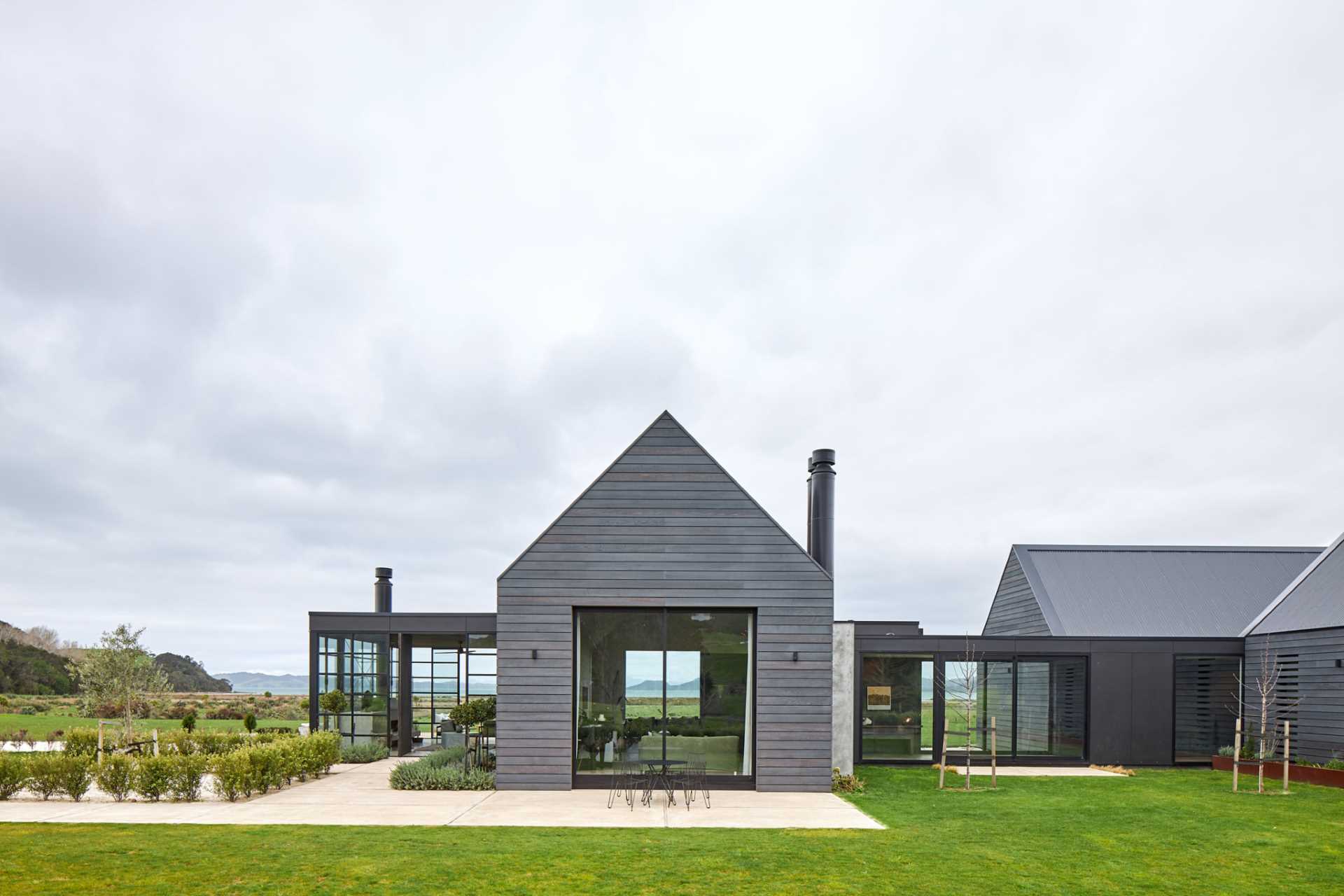 A large square window showcased on one of the walls was so large that it wasn't able to be produced within New Zealand and had to be shipped in from overseas.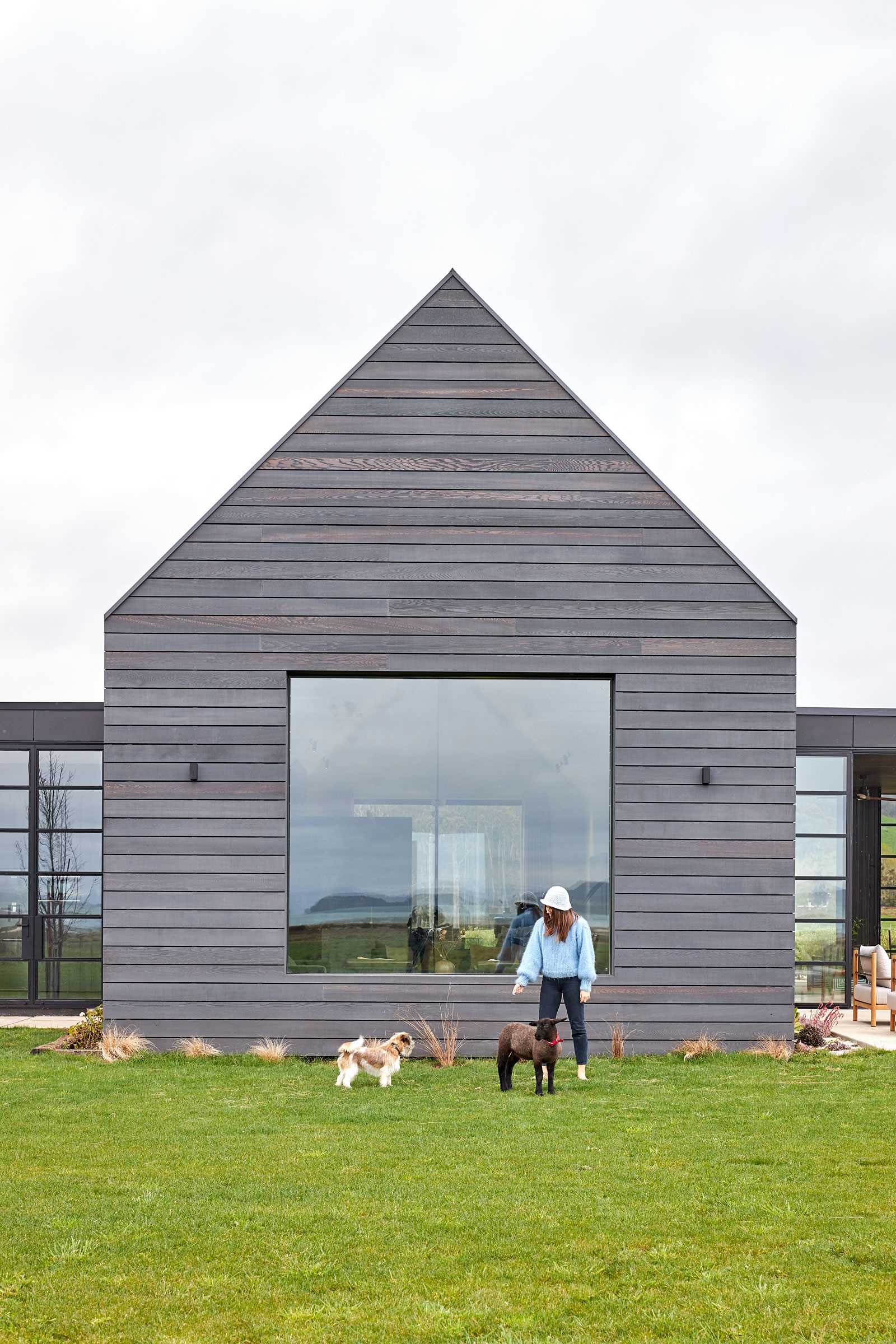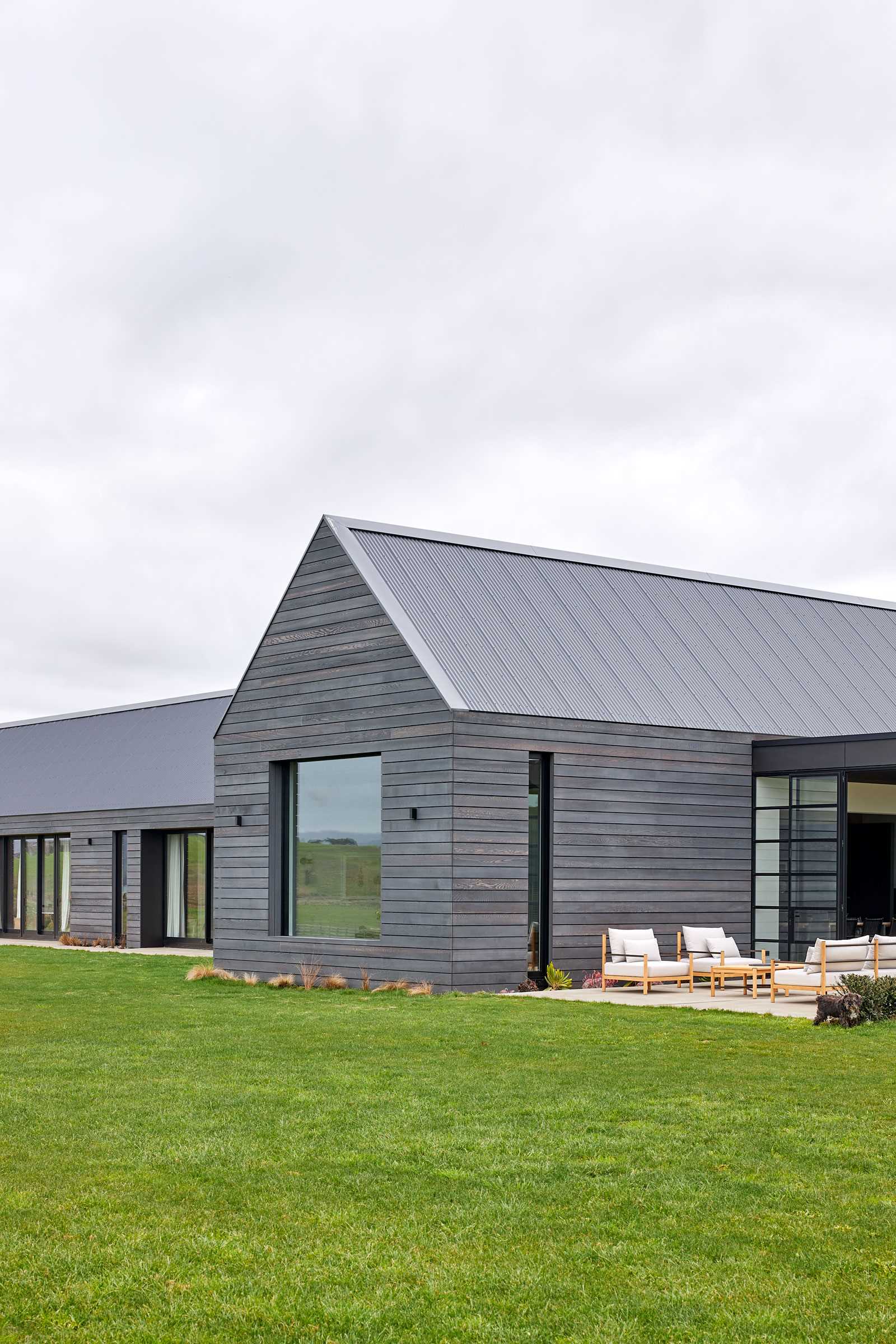 A patio with light-colored furnishings creates a place to relax and enjoy the view.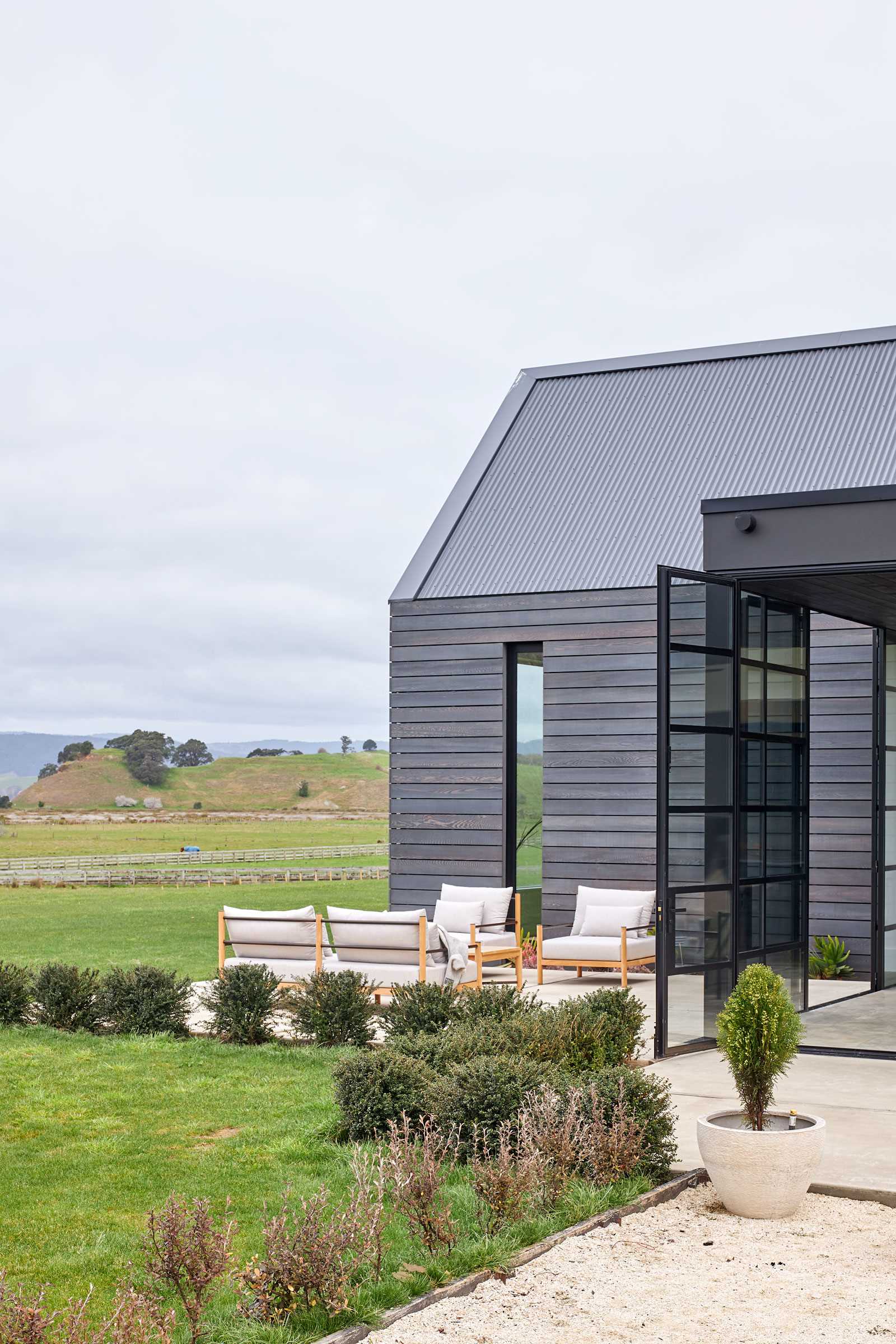 Adjacent to the patio is a glass-enclosed room, that has sliding doors that open on either side.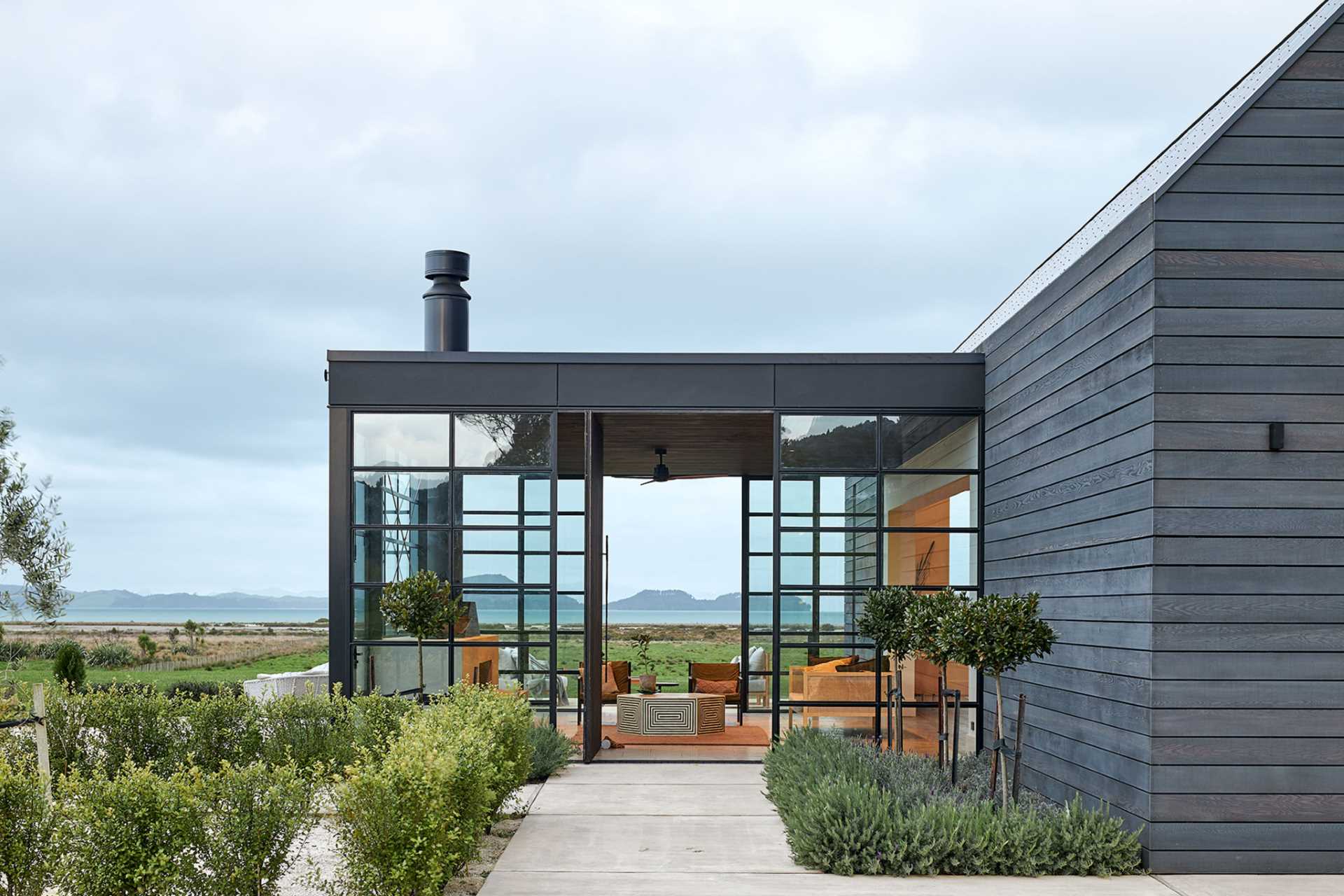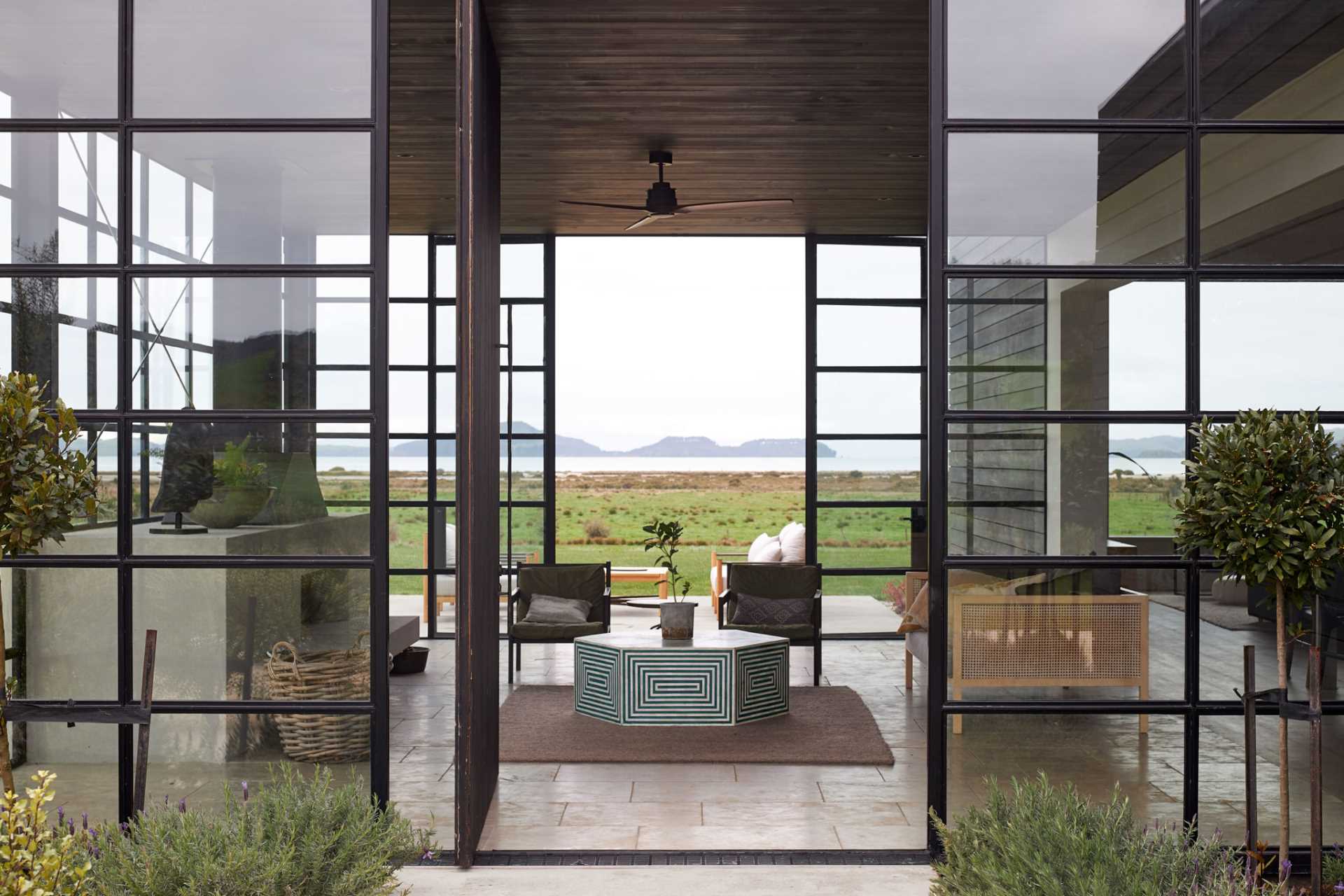 Inside, there's a fireplace with a concrete hearth, as well as a lounge area. The black frames of the windows and doors complement the black fireplace flue.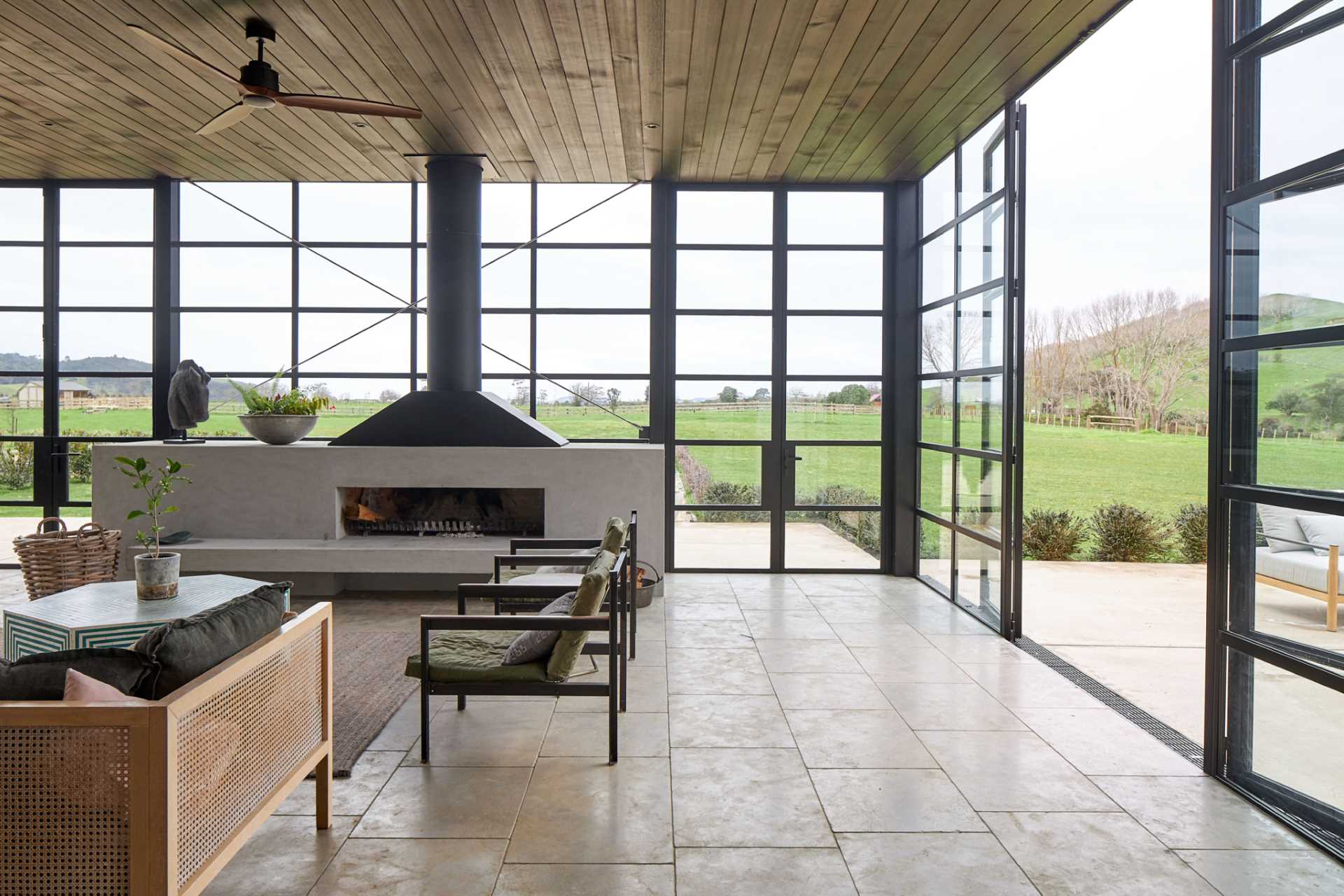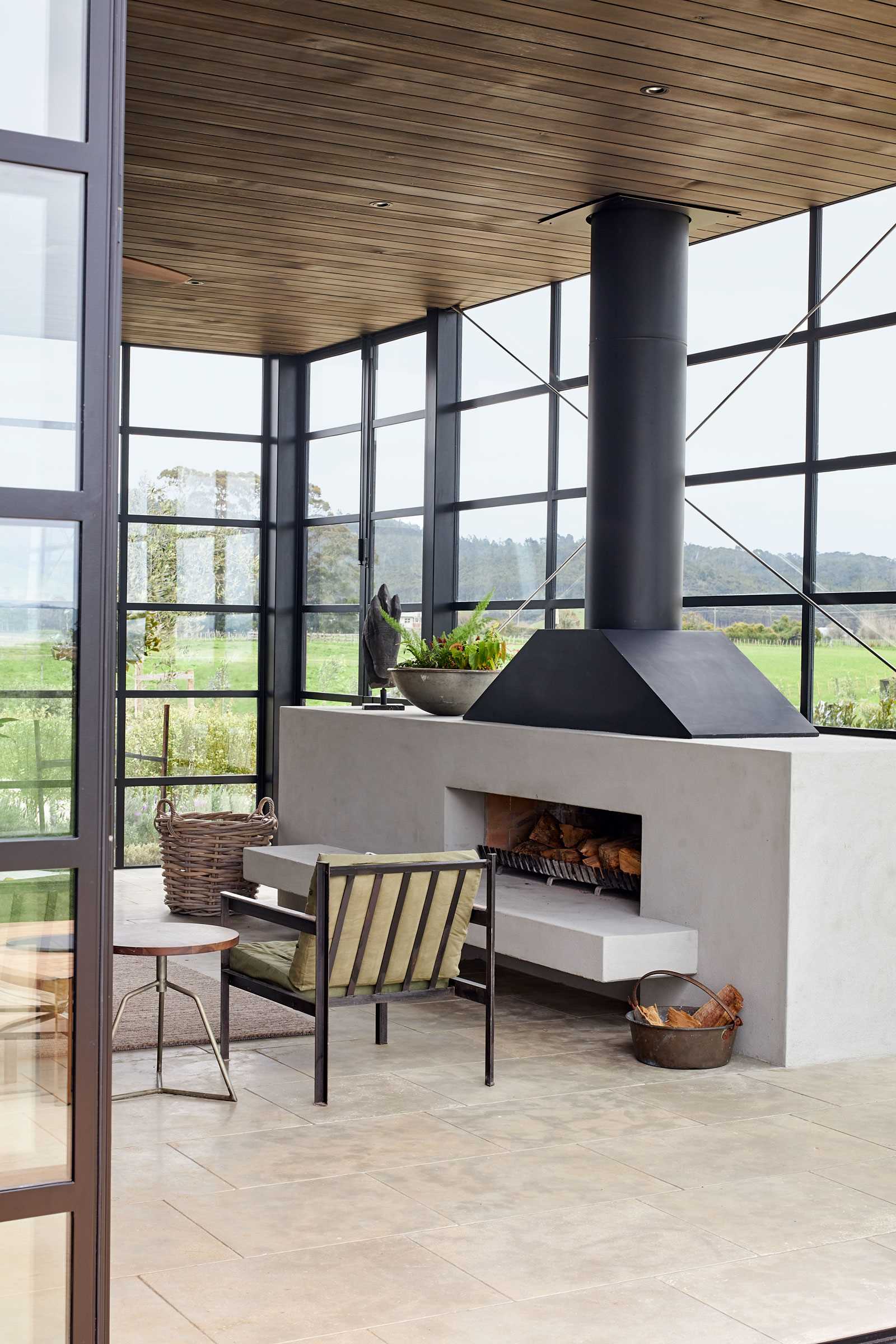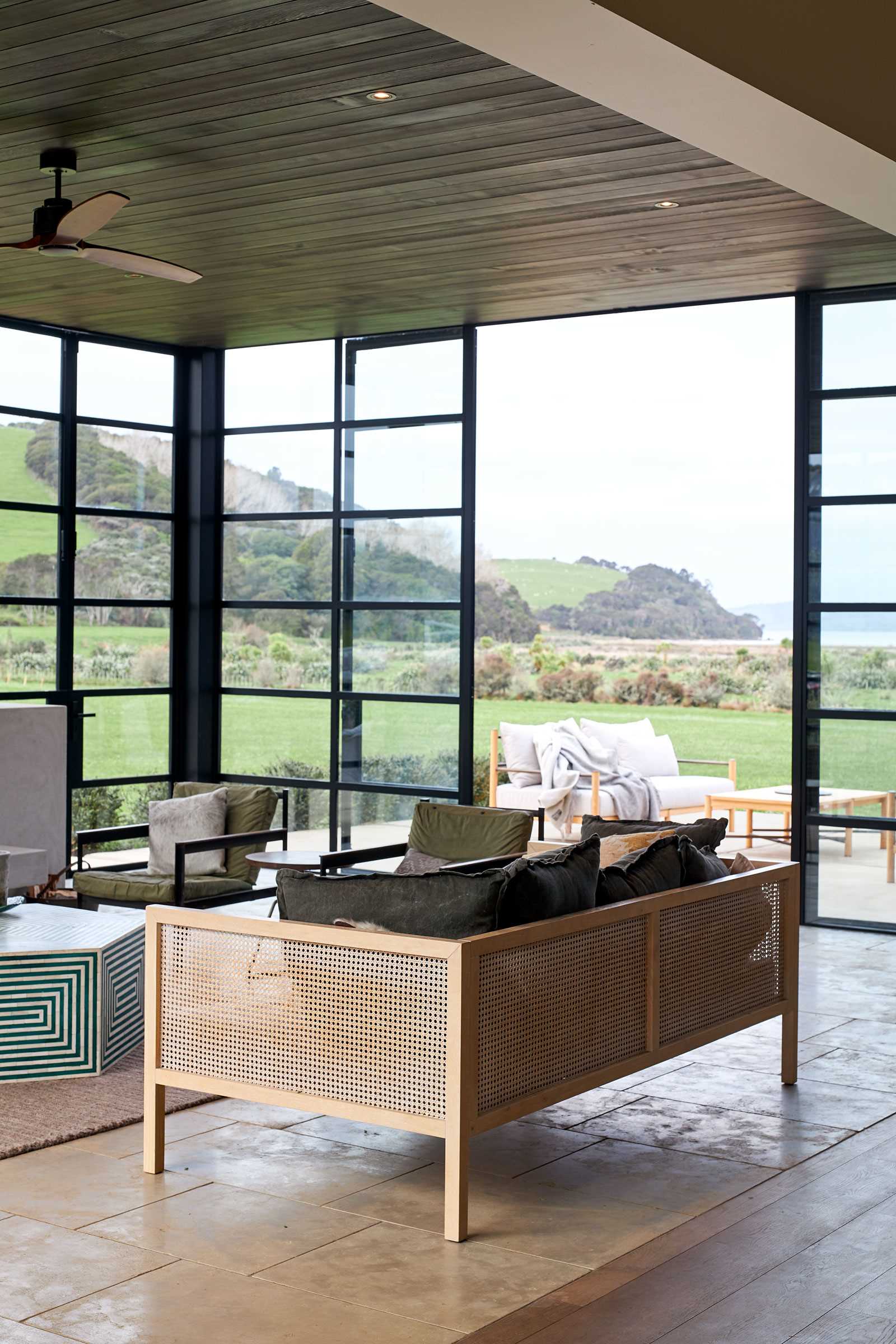 The glass-enclosed room is open to the interior of the home, where the dining area, living room, and kitchen all share the open floor plan.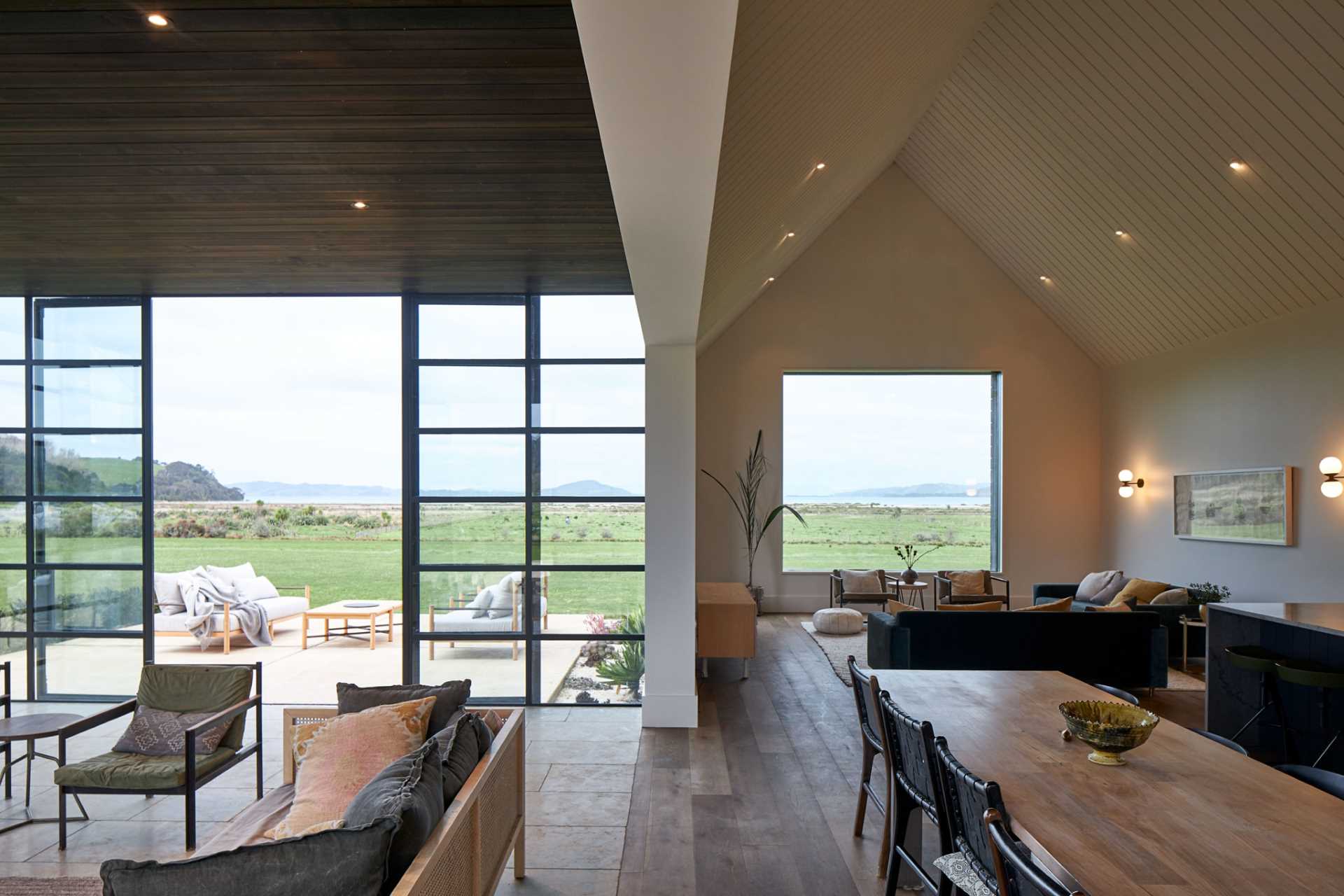 In the living room, there's a 22-foot (7m) high ceiling, while the square window perfectly frames the paddock view.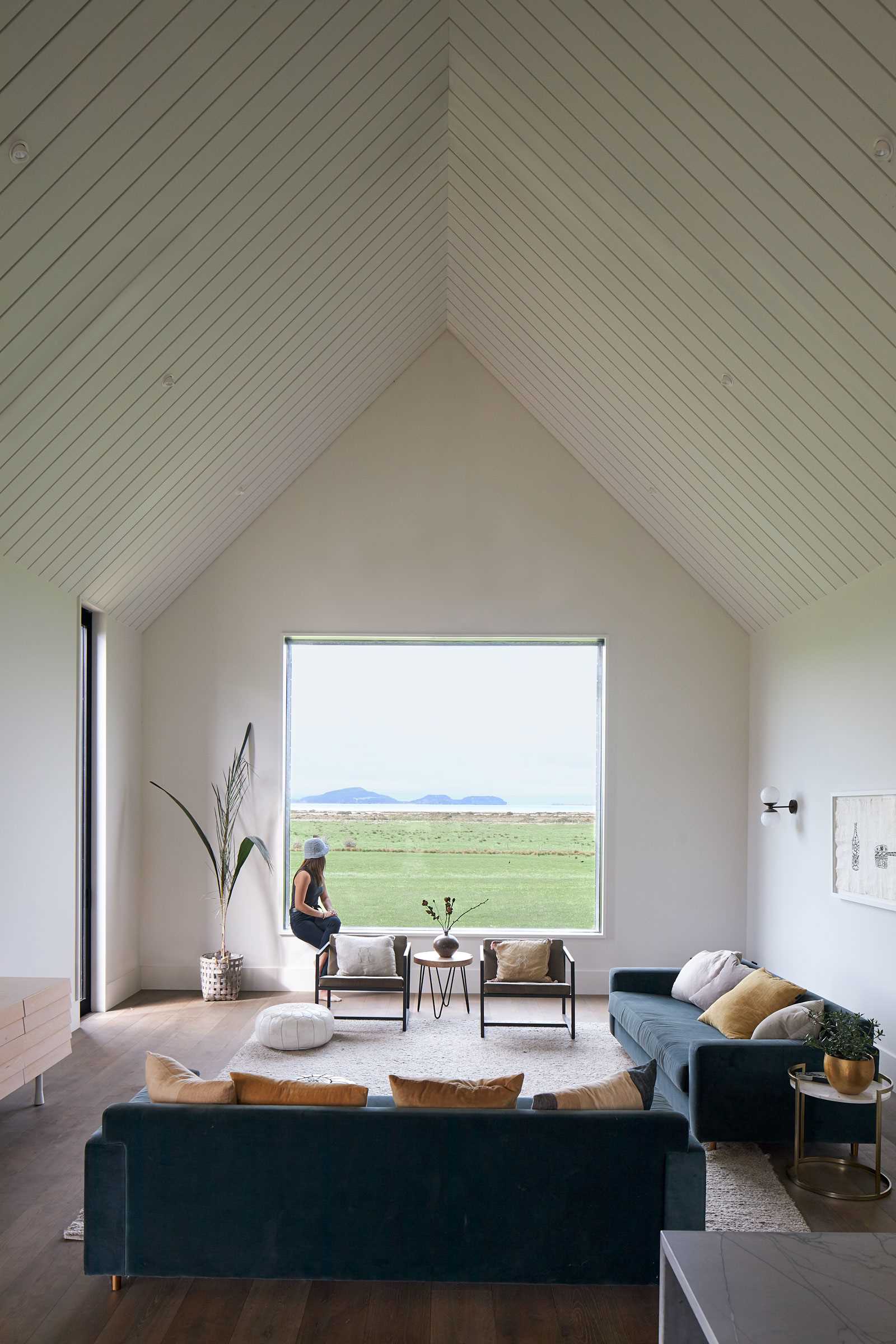 The nearby kitchen has deep blue cabinetry with integrated appliances and a large island.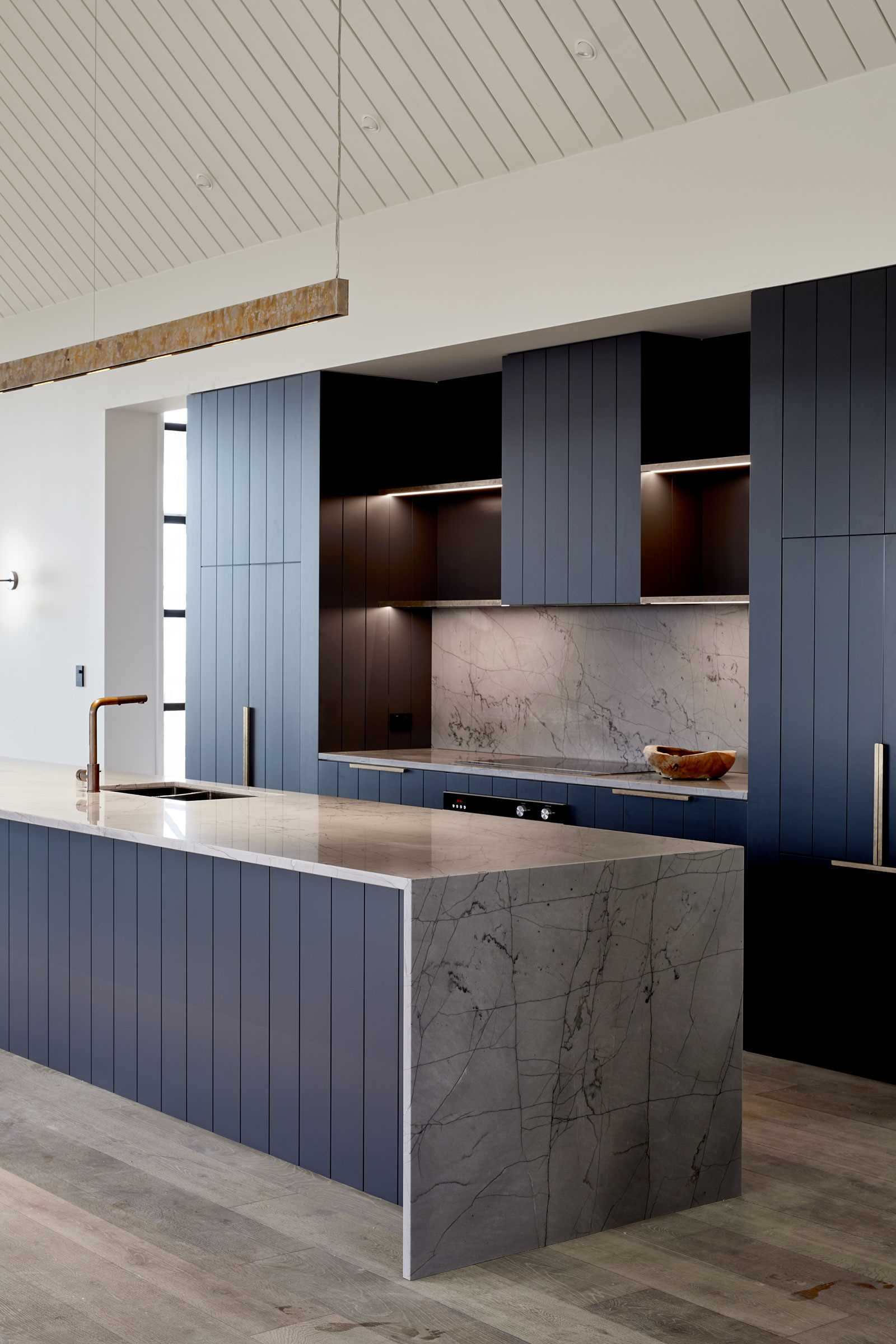 Behind the kitchen, there's a door to the outside, while along the wall, there's a desk.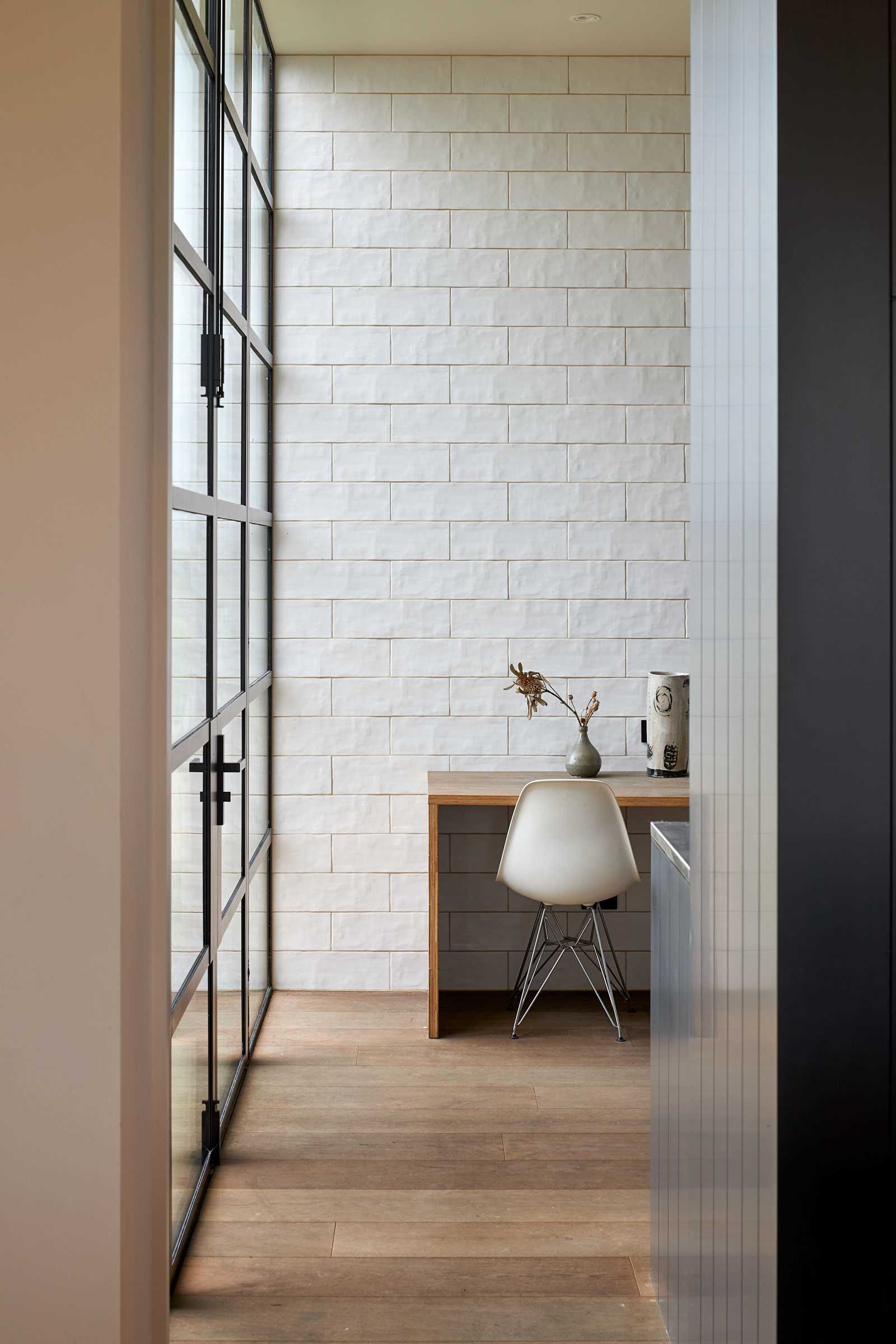 A hallway with wood floors connects the various spaces of the home.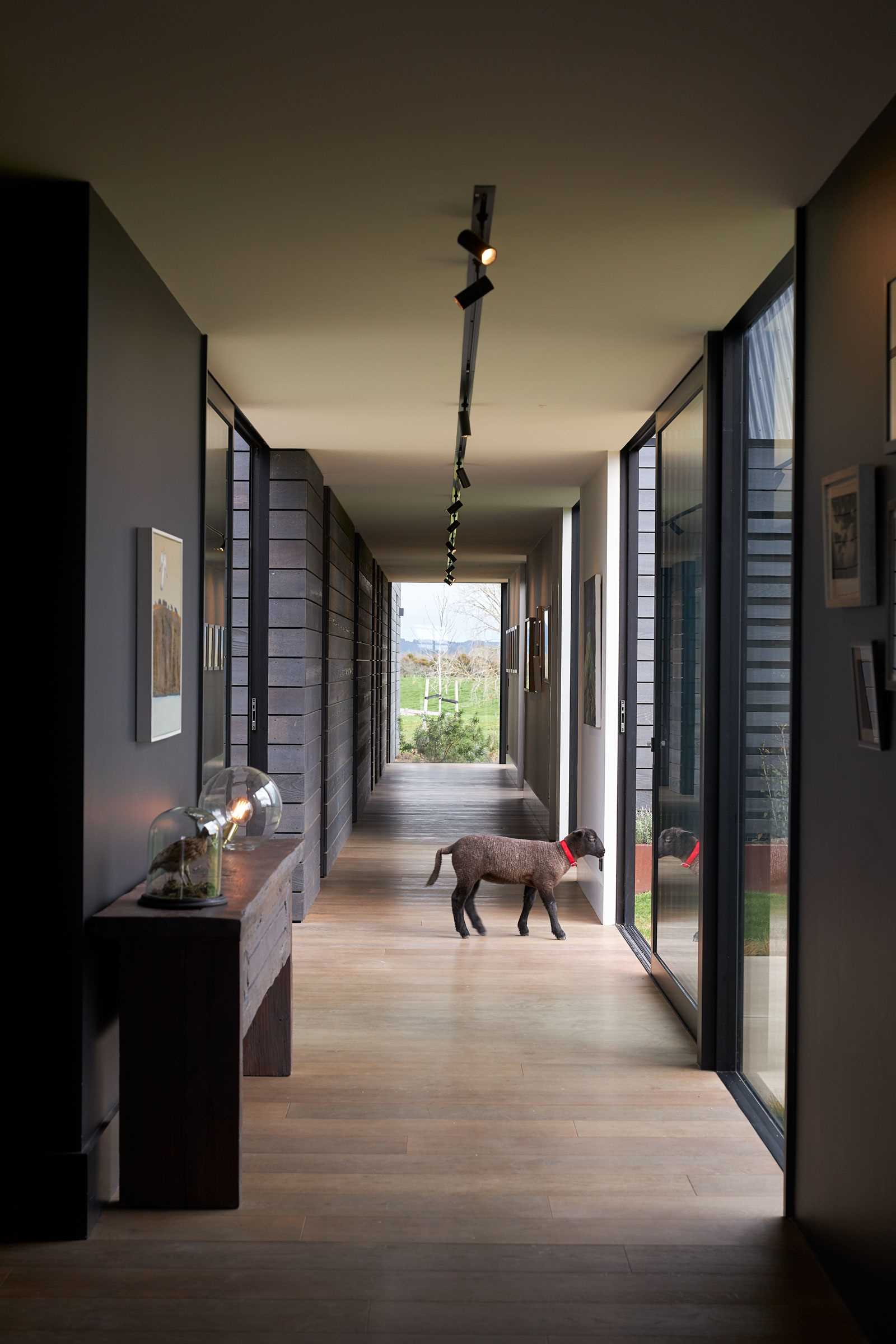 In another living room, built-in shelving and cabinets flank either side of the fireplace.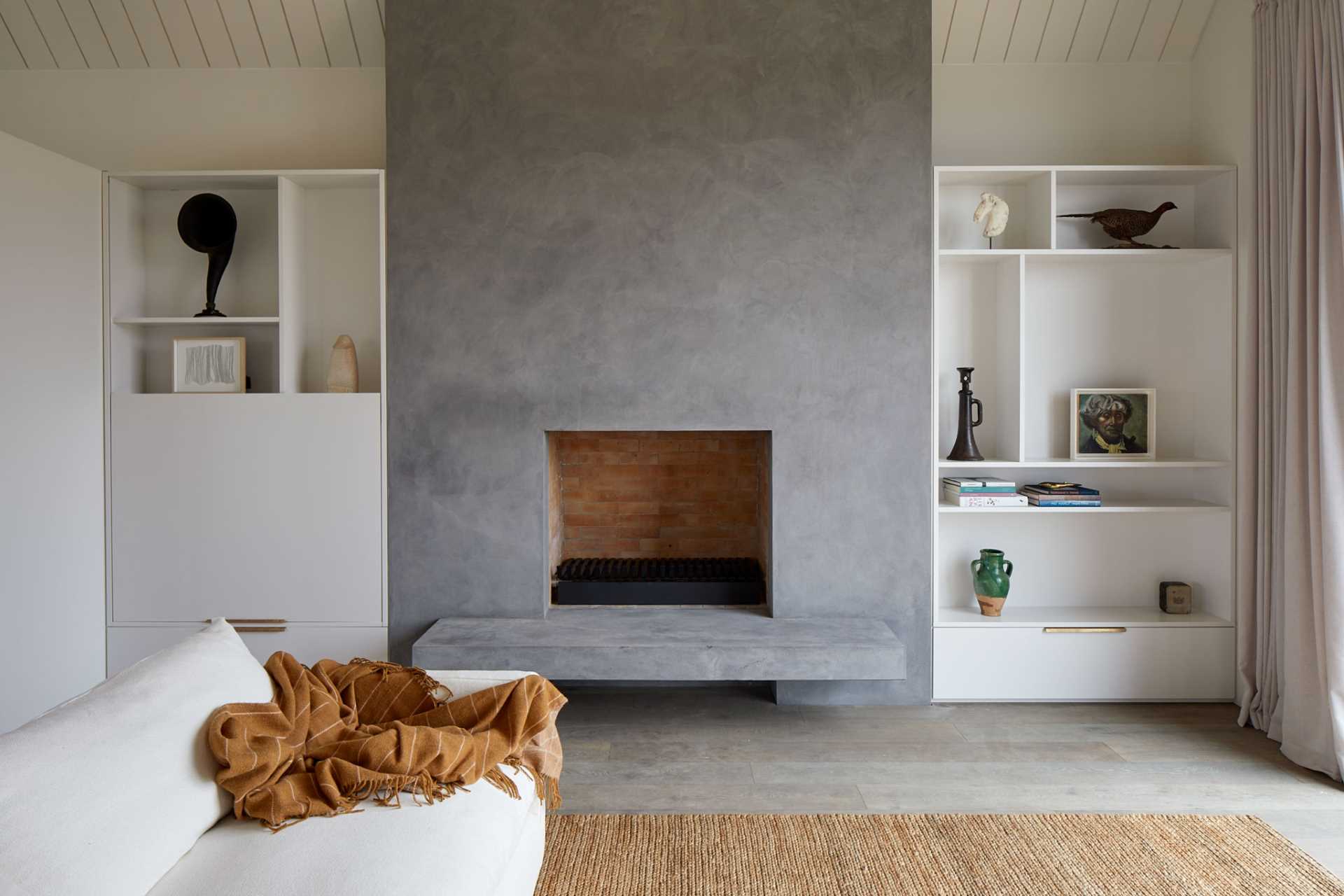 In one of the bathrooms, black subway tiles line the wall, while graphic black and white tiles are featured on the floor. A floating wood vanity adds a natural element, and the freestanding bathtub is positioned in front of the floor-to-ceiling window.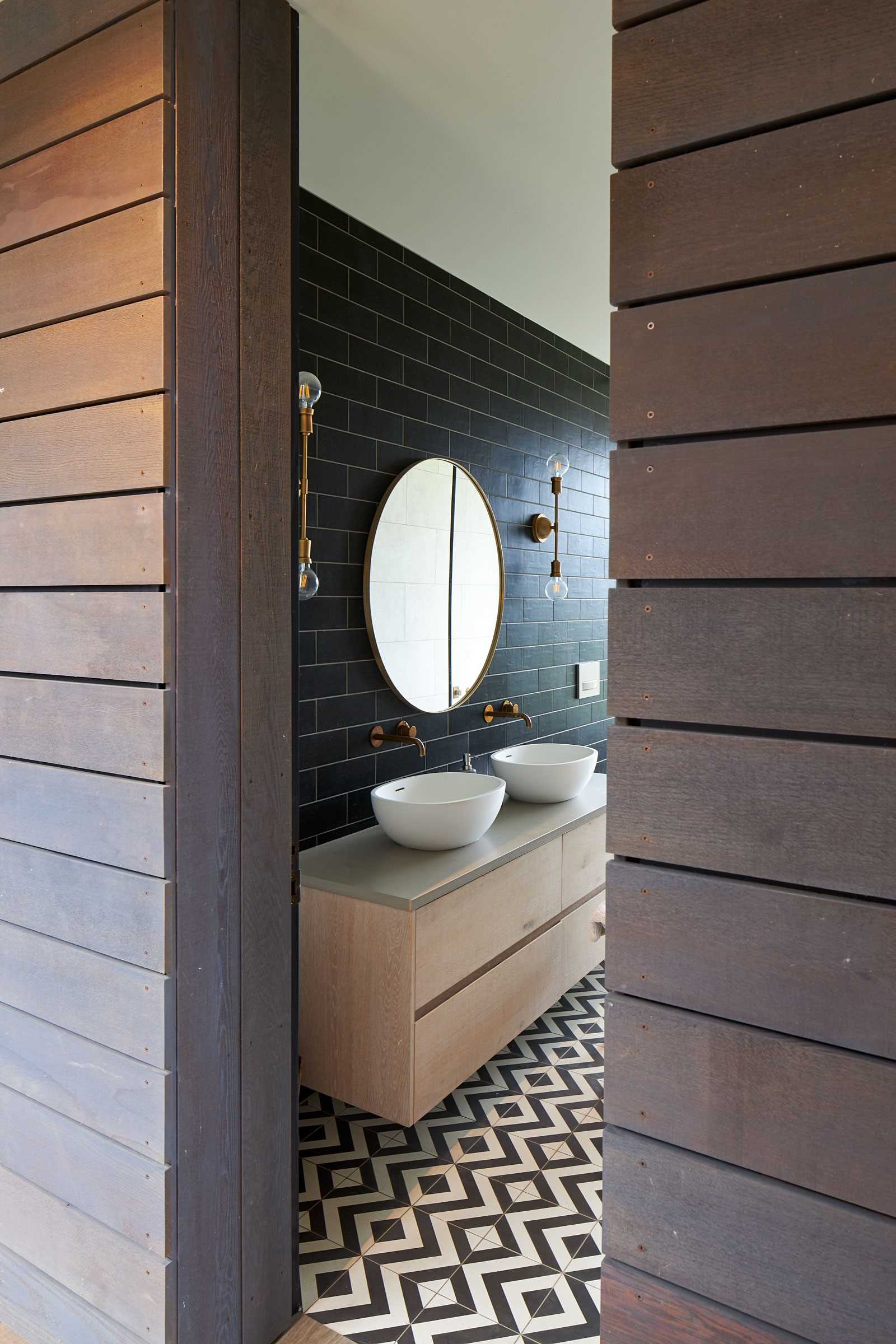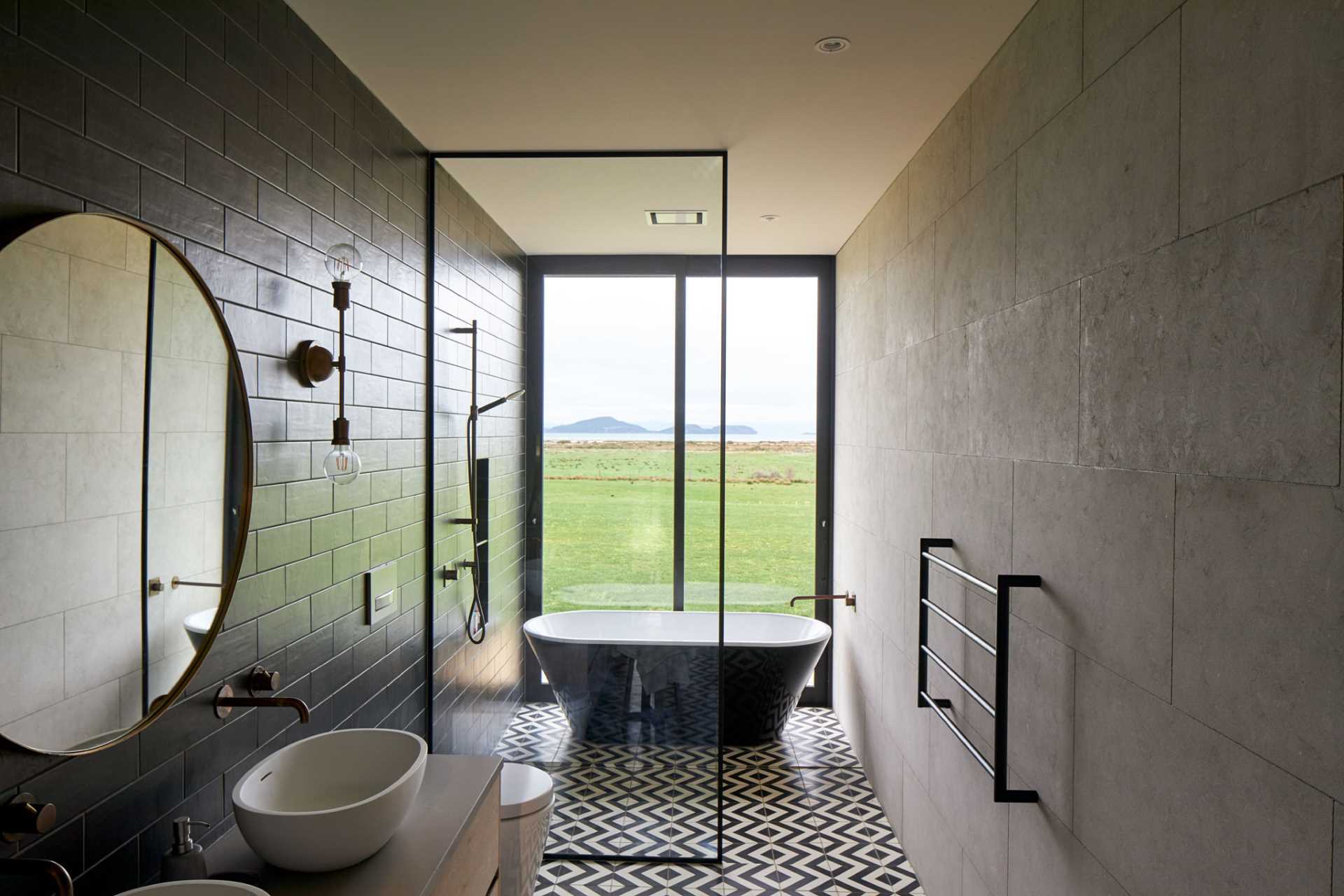 Source: Contemporist