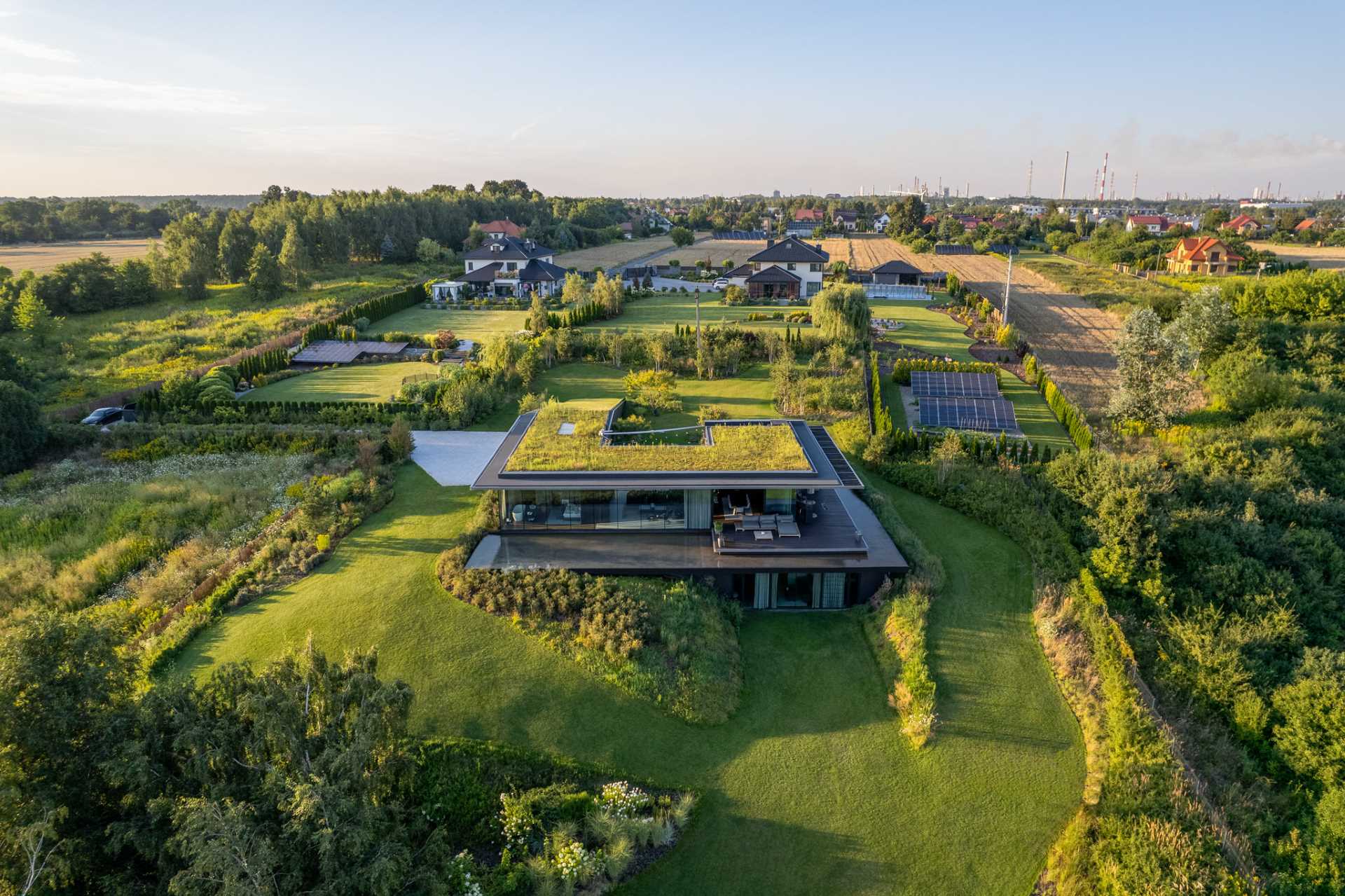 Architect Pawel Naduk of 77STUDIO in Warsaw, Poland, has designed a modern house with a green roof that's located on the bank of the Vistula River.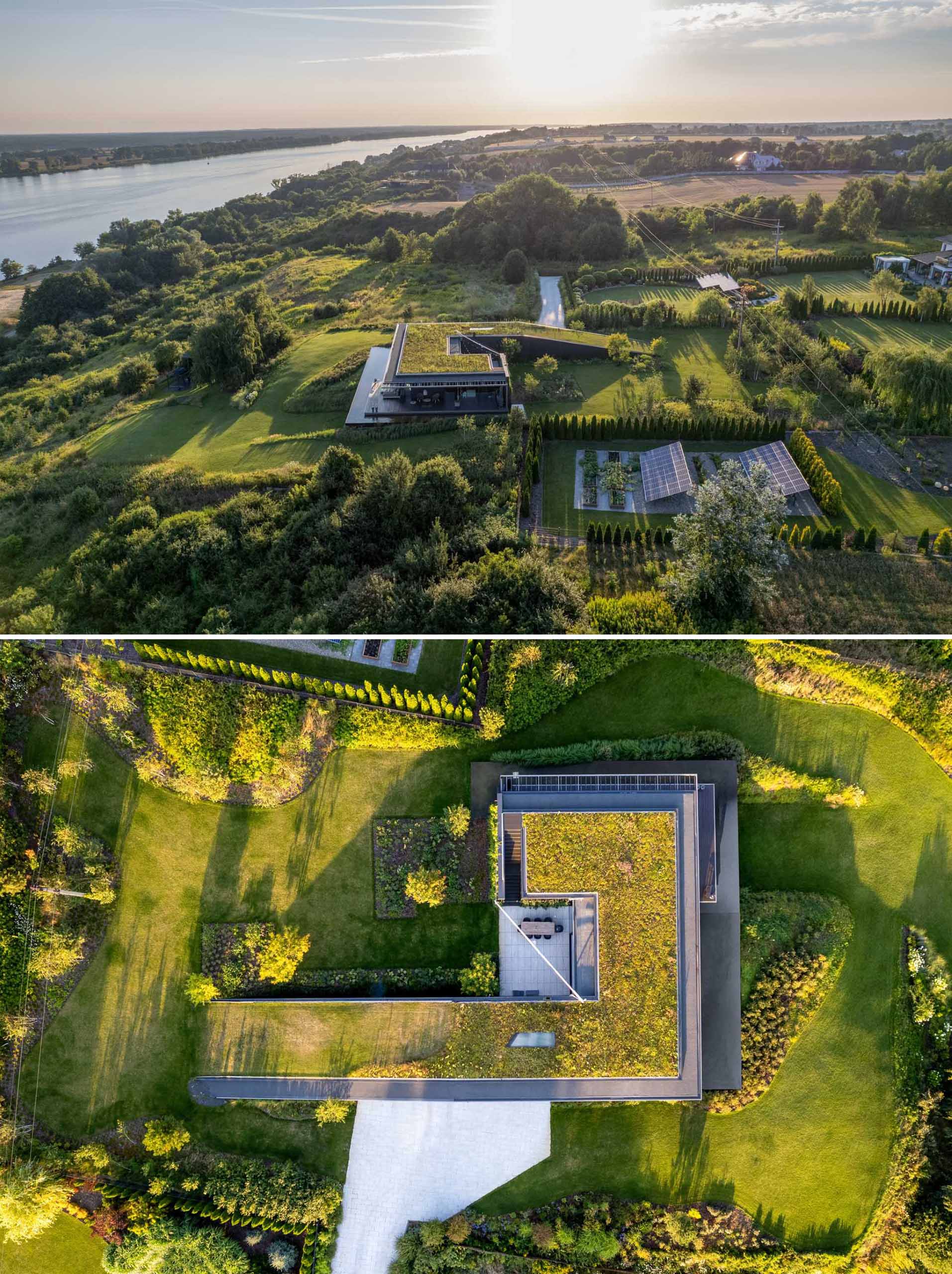 The home has been designed to subtly integrate into the natural shape of the land and allows for a usable green roof.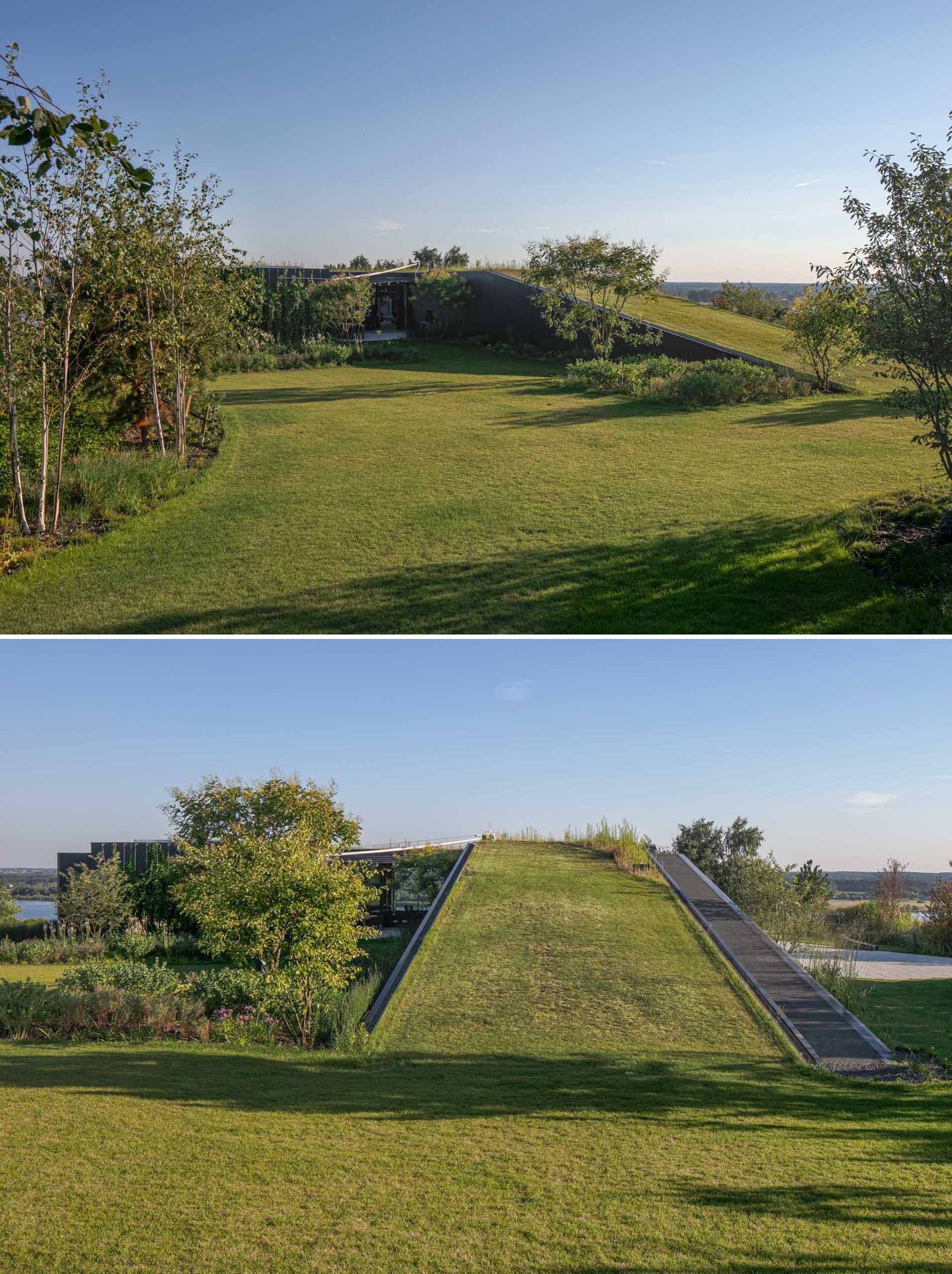 A sloped ramp climbs from the garden to the roof, where greenery covers the surface.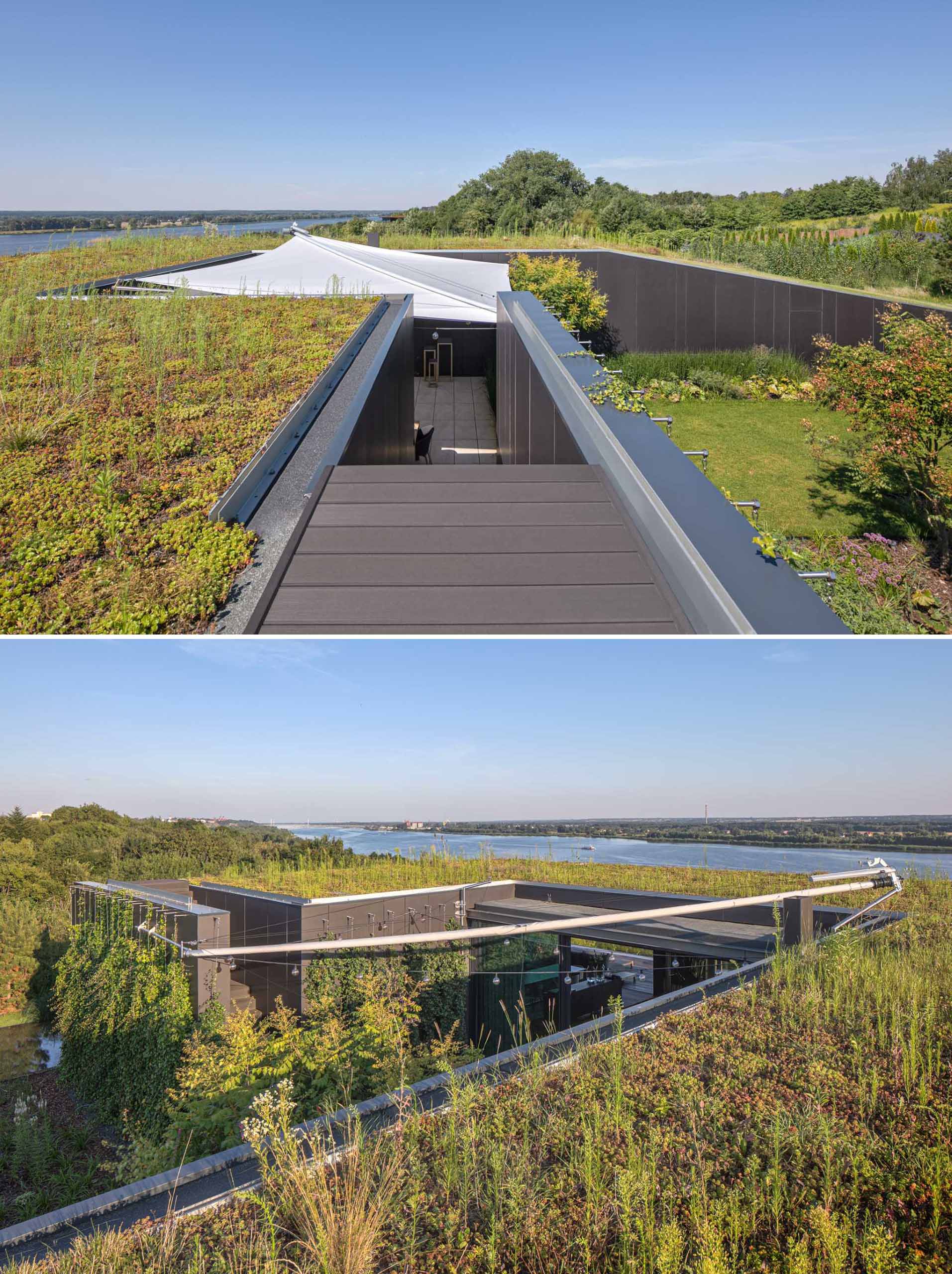 From certain vantage points, the home only looks like it has one level.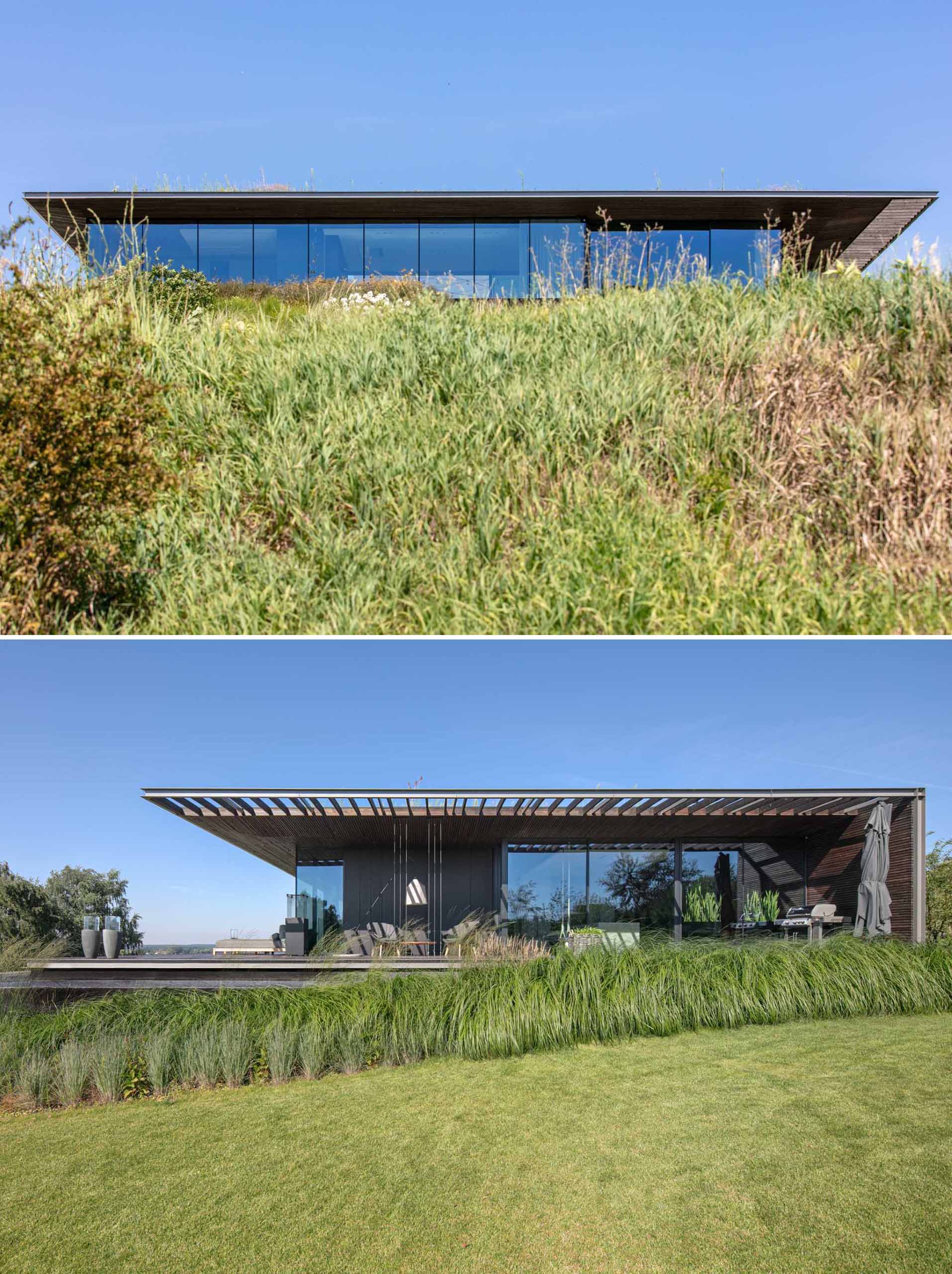 However, the opposite side of the house is nestled into the landscape, with a lower floor having direct access to the yard.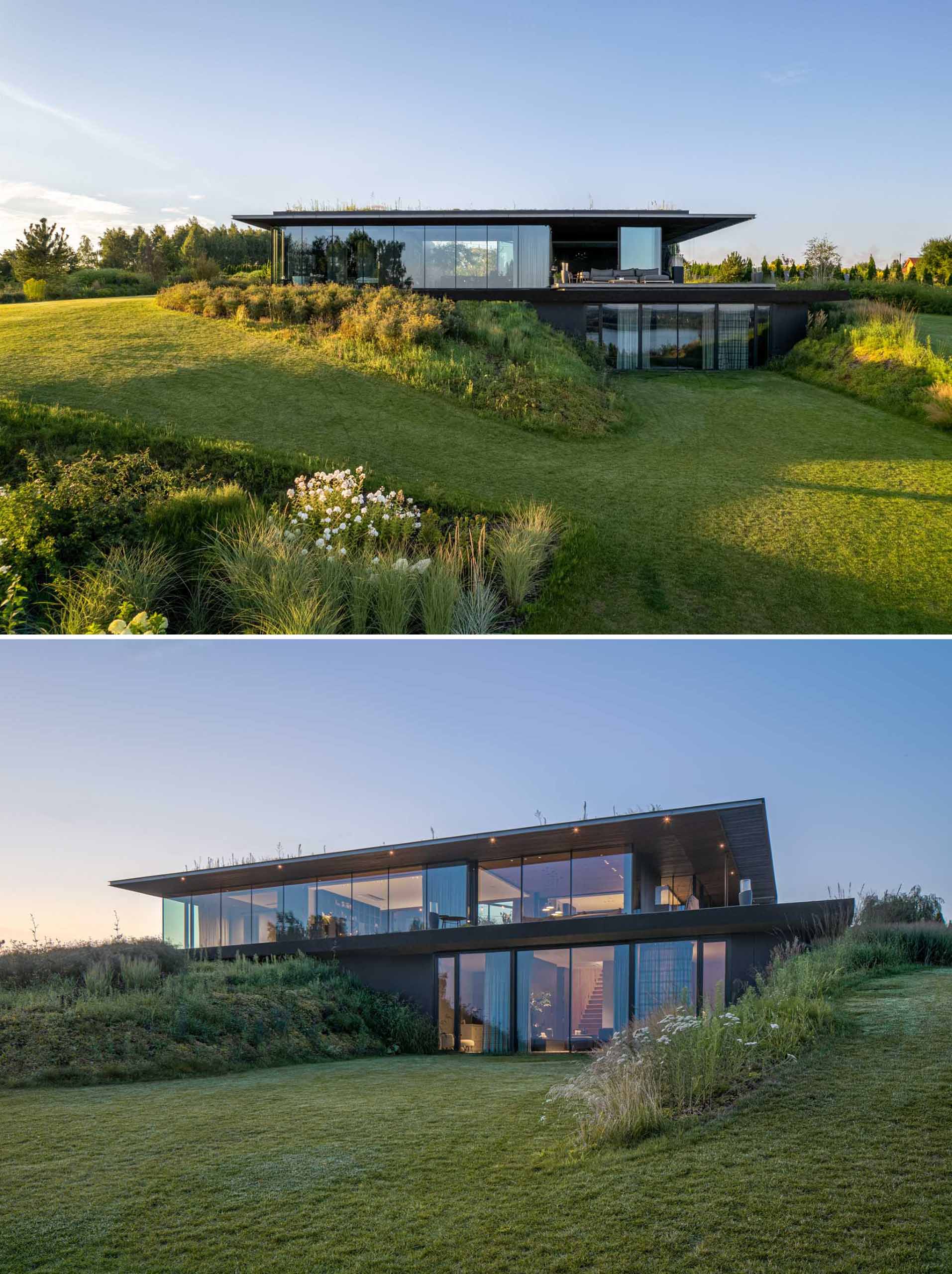 The upper floor of the home looks out onto a water feature and the river in the distance.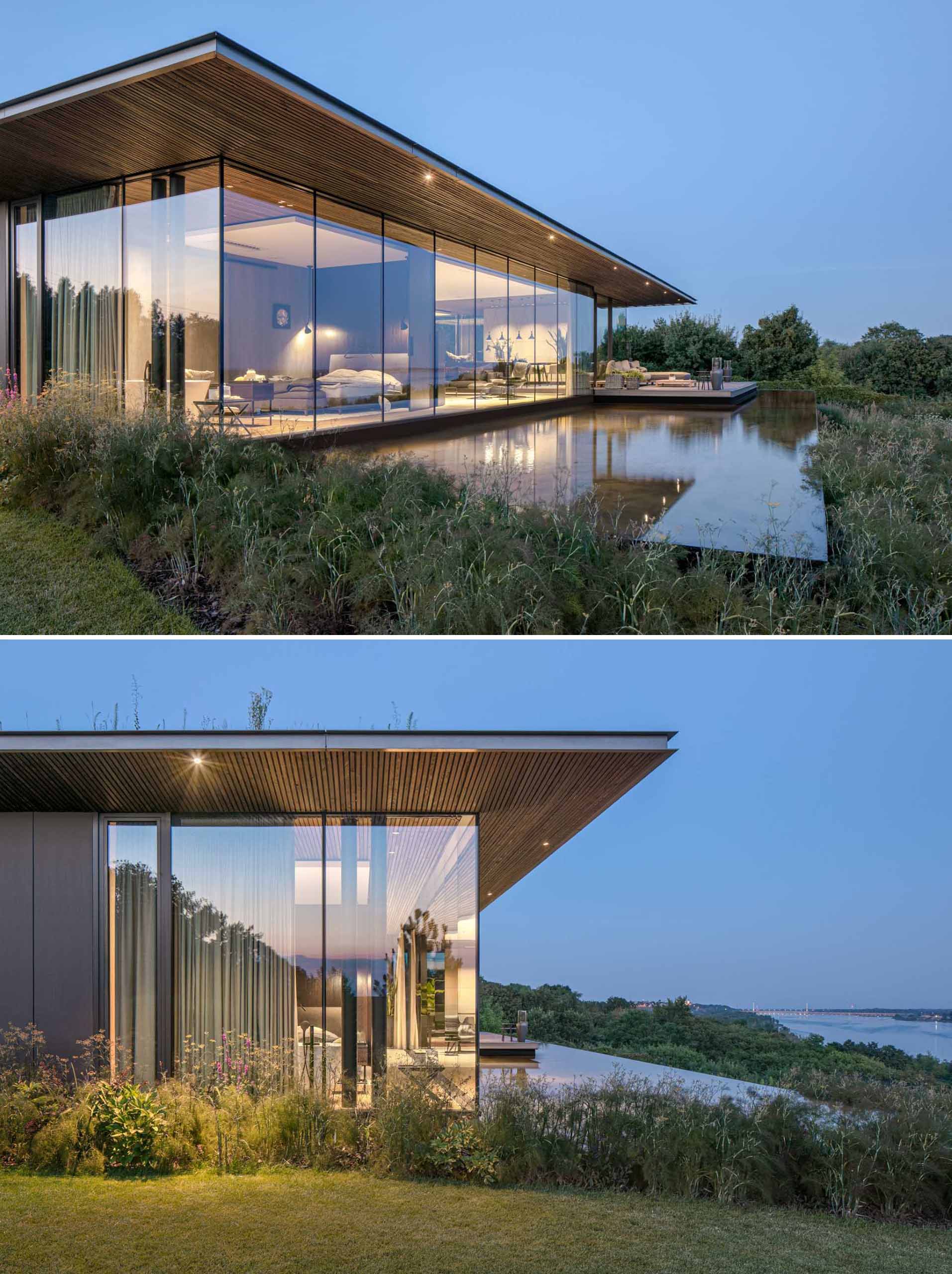 The front door is located on the other side of the house, with a paved area leading to the front door.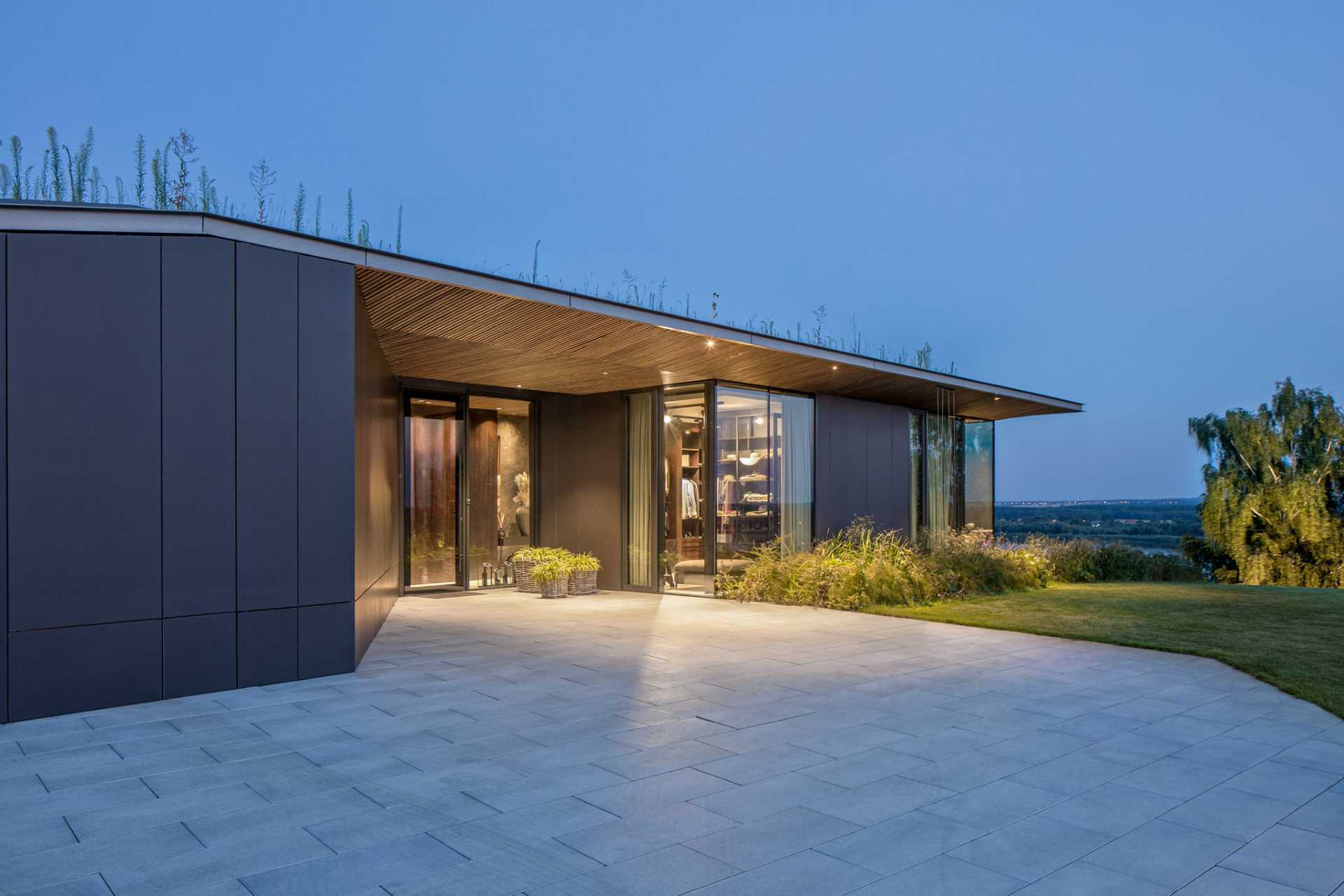 Inside, floor-to-ceiling windows like in the living room, provide an unobstructed view of the river.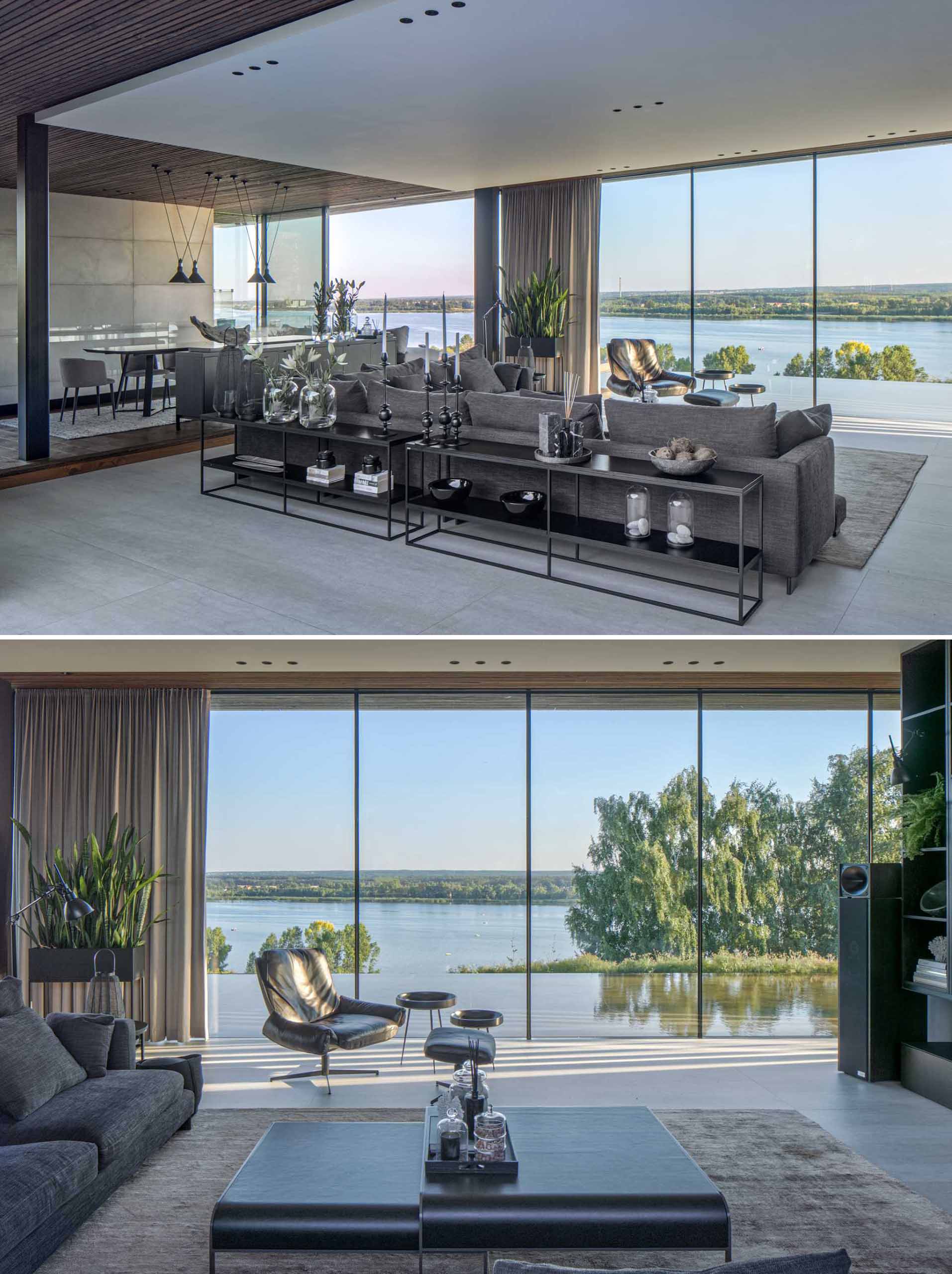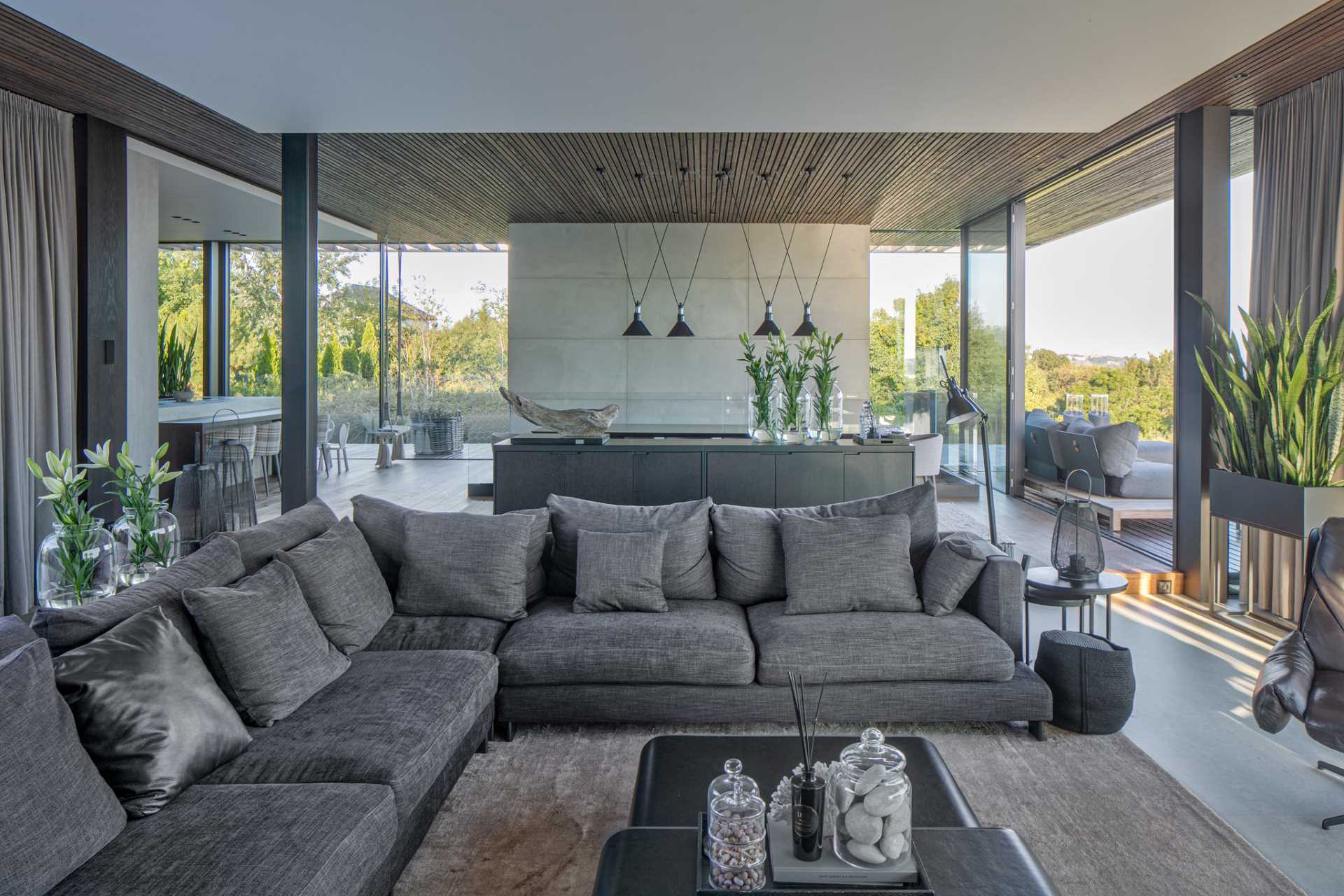 Opposite the floor-to-ceiling windows are sliding glass doors that open to a partially covered patio, where a table and chairs make for an outdoor dining experience. At night string lights help to create an inviting atmosphere, while stairs lead to the roof.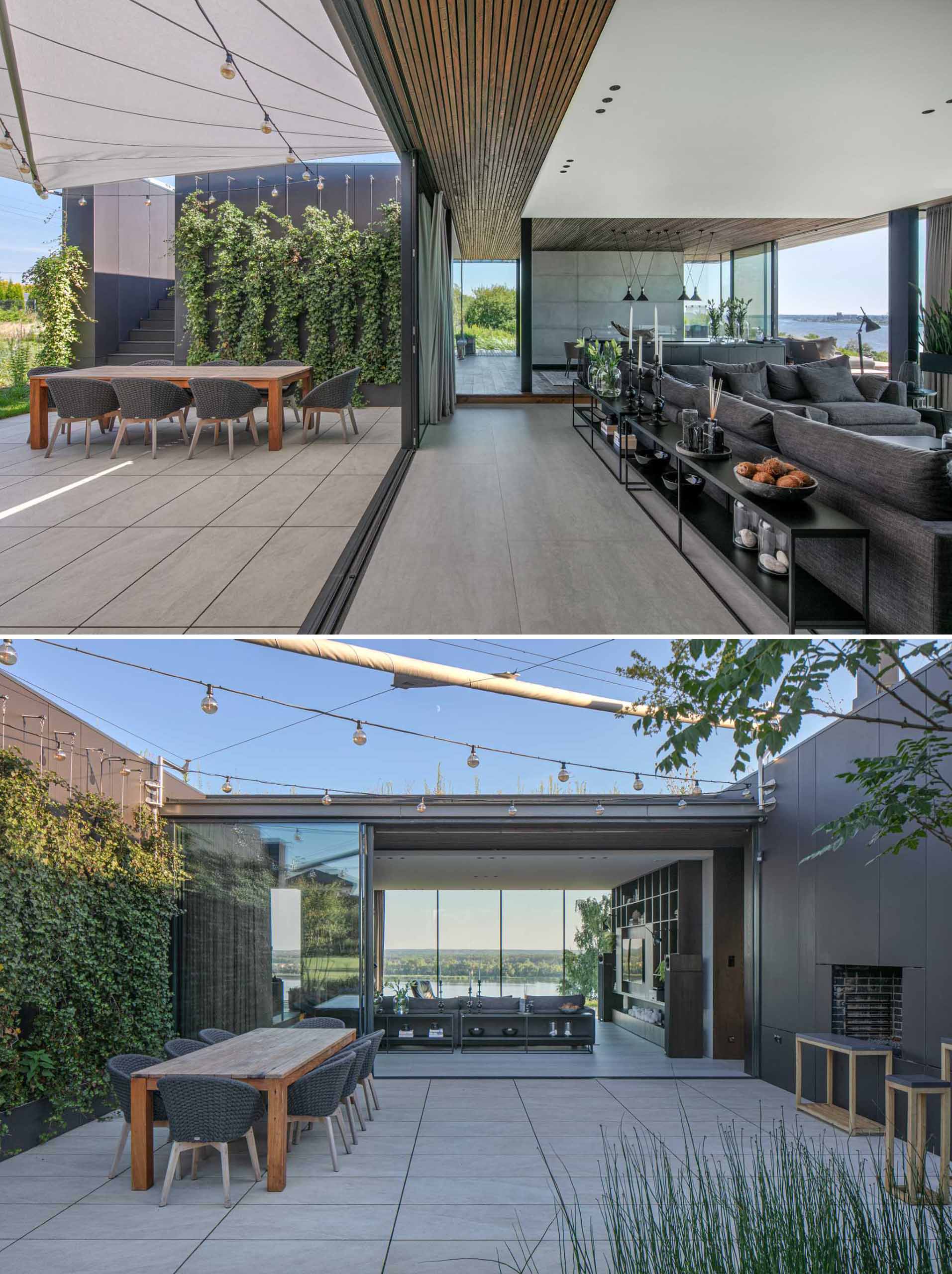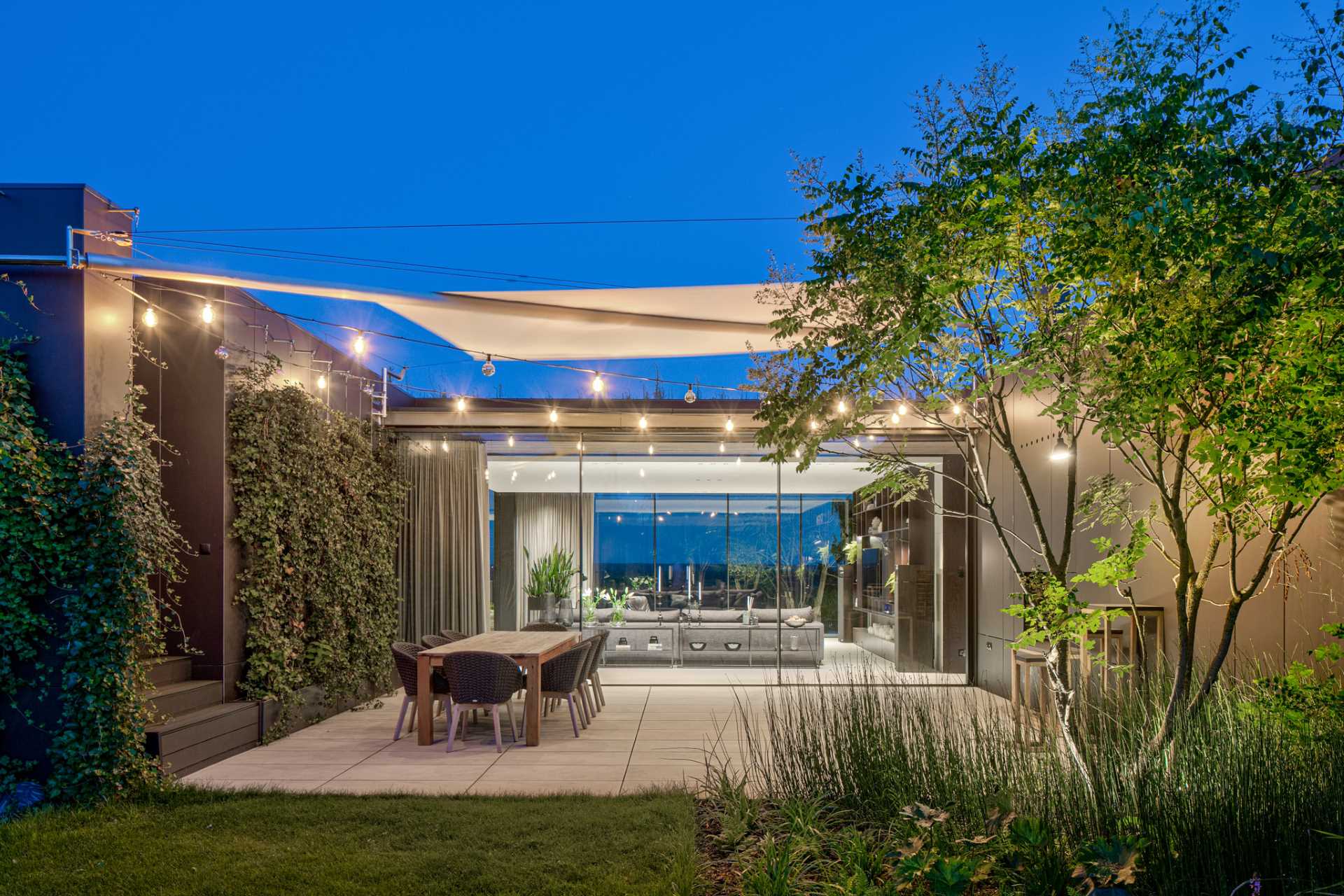 Back inside, there's an open-plan dining area between the living room and the stairs.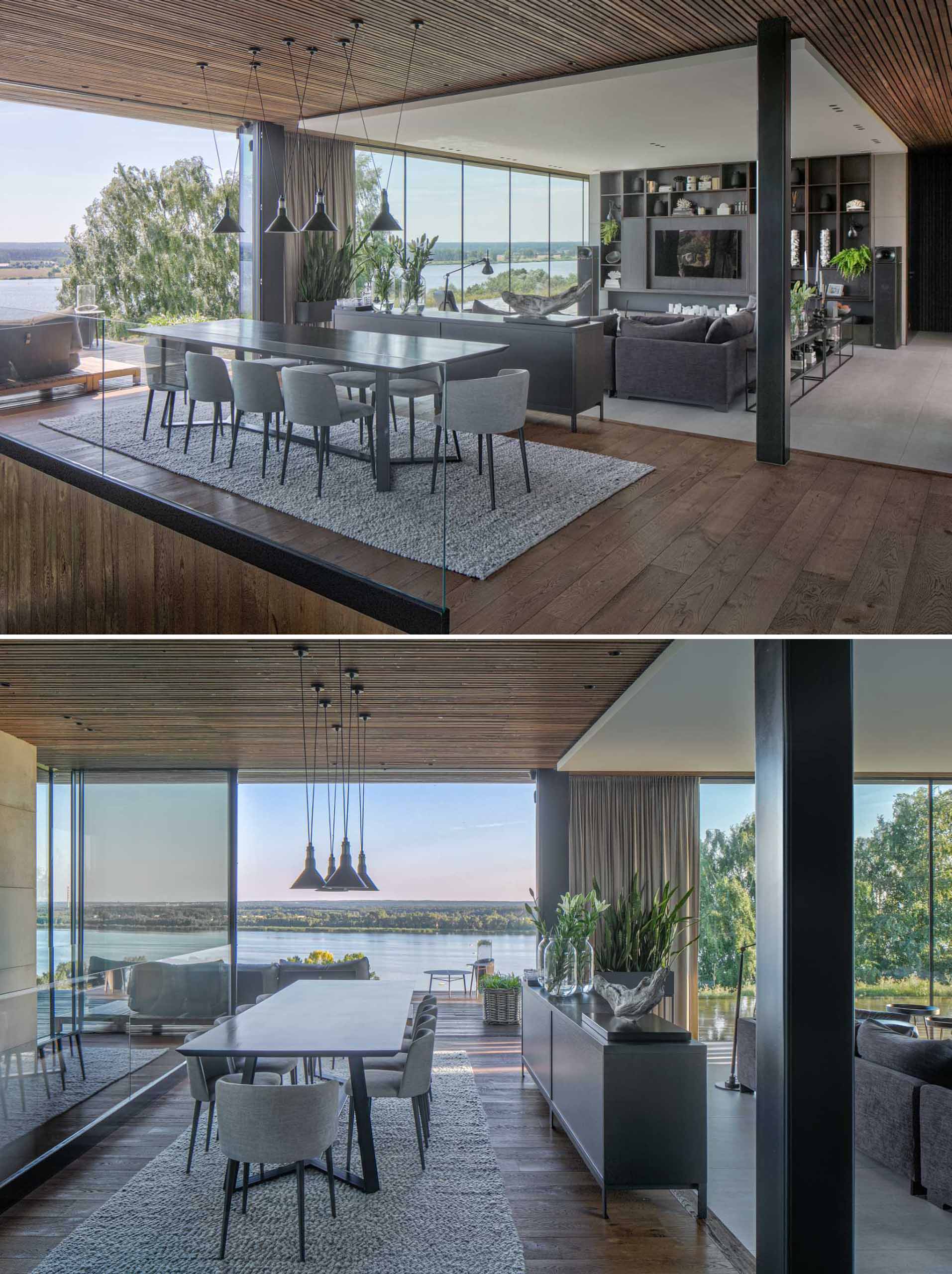 Around the corner from the dining area is the kitchen, where a sliding door connects to a terrace that wraps around the home.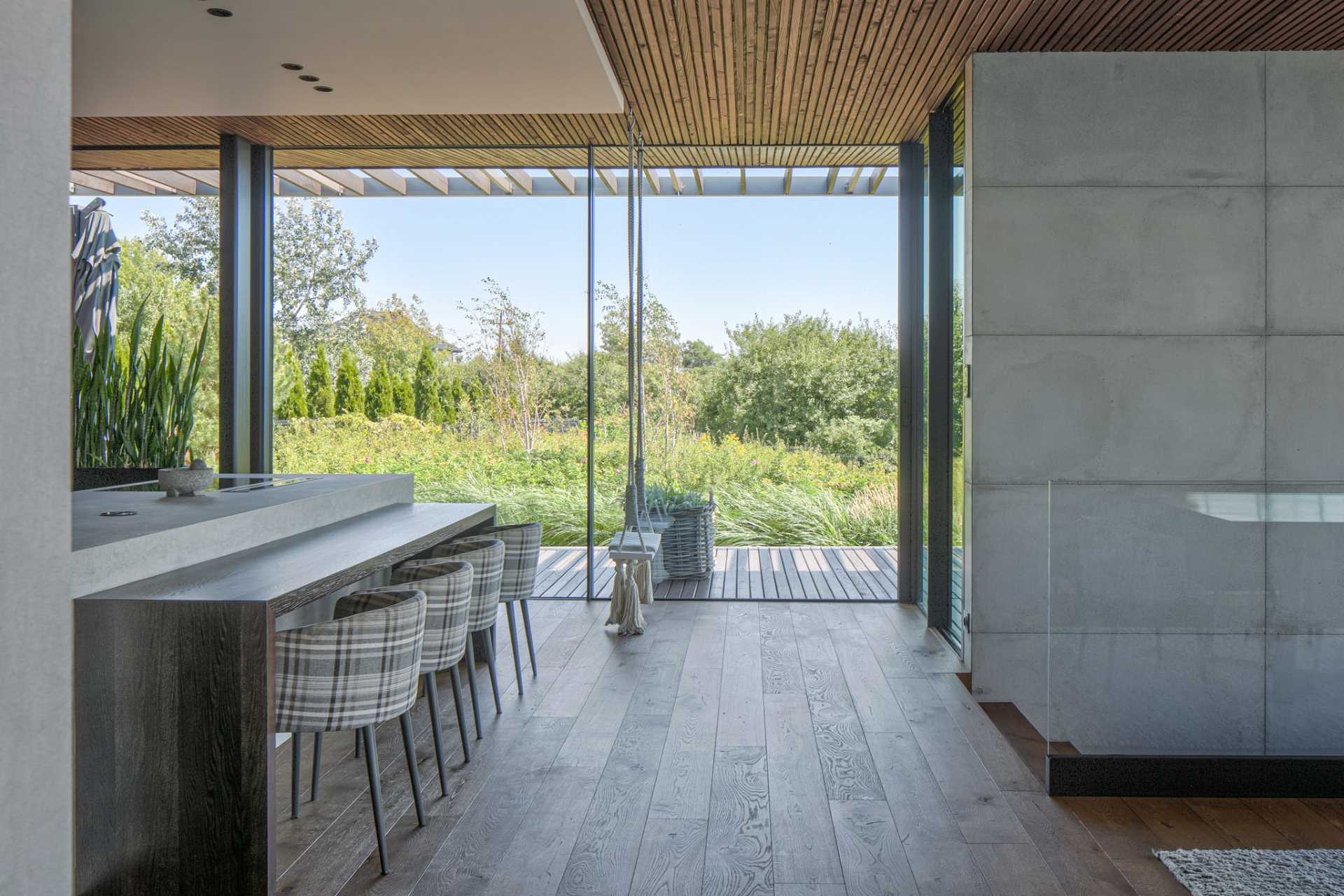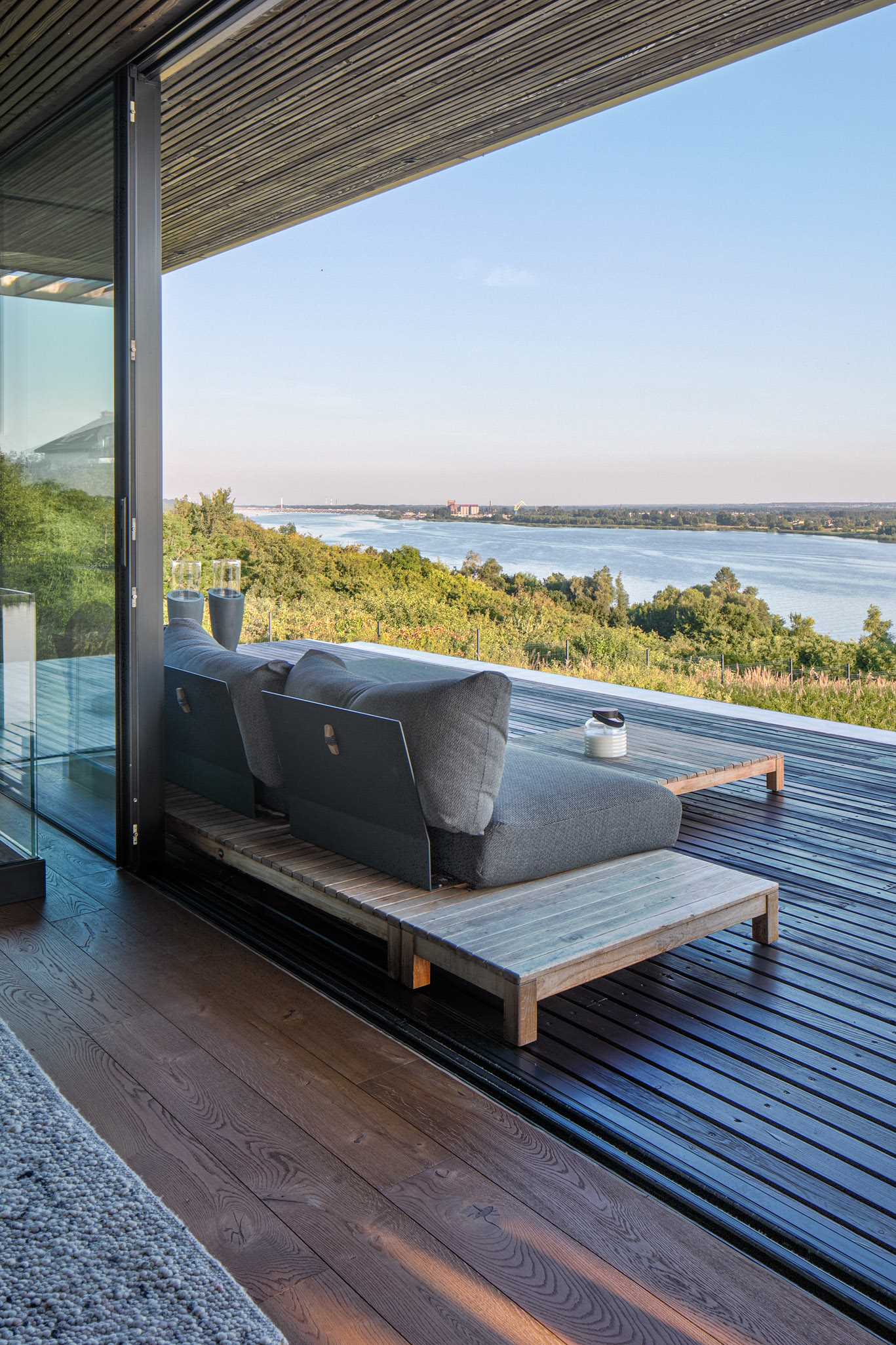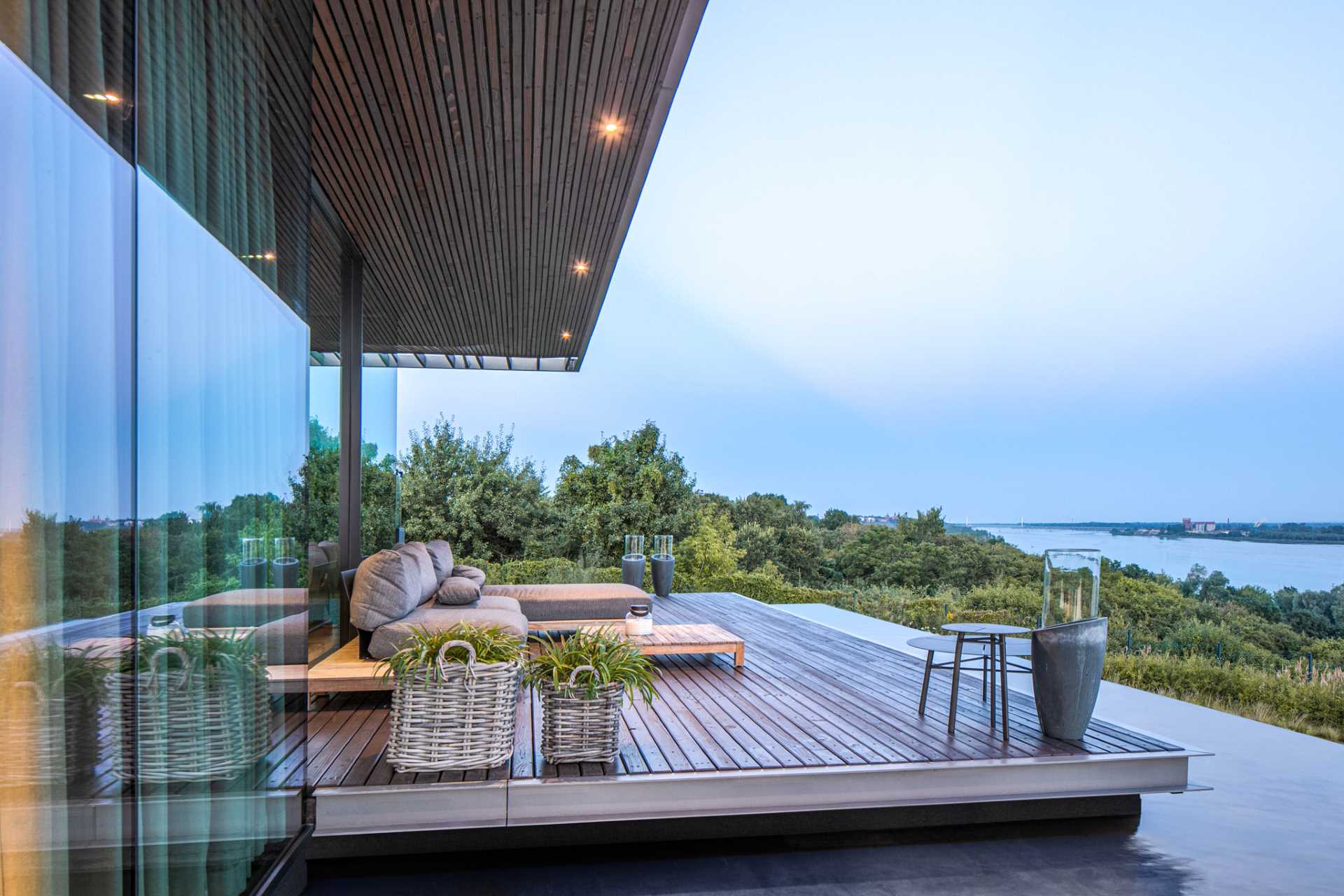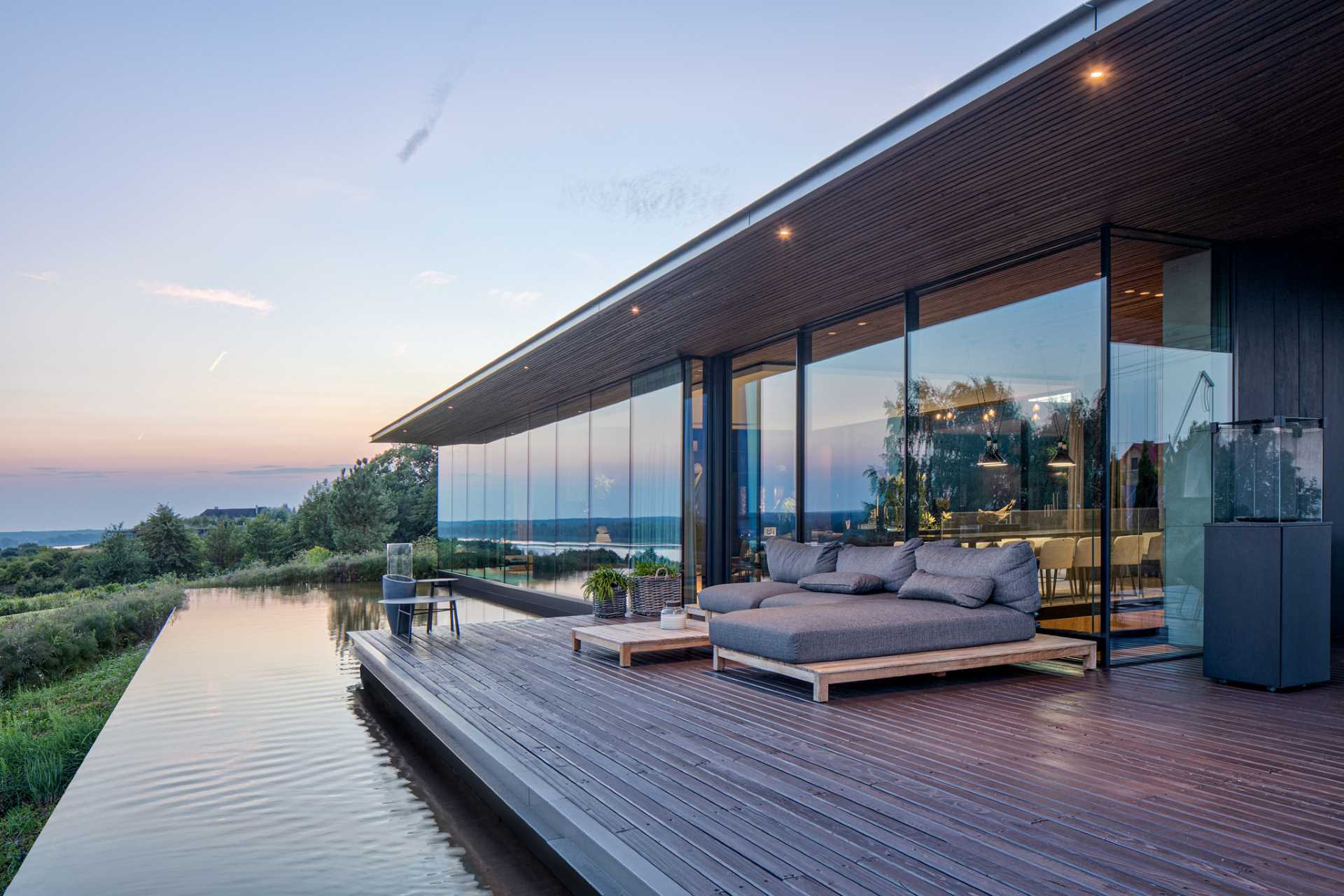 The primary bedroom, which is also located on this level of the home, is accessed via a door in the living room, with the wall of windows continuing through to the bedroom. In the bedroom, there's a freestanding bathtub positioned to take advantage of the views.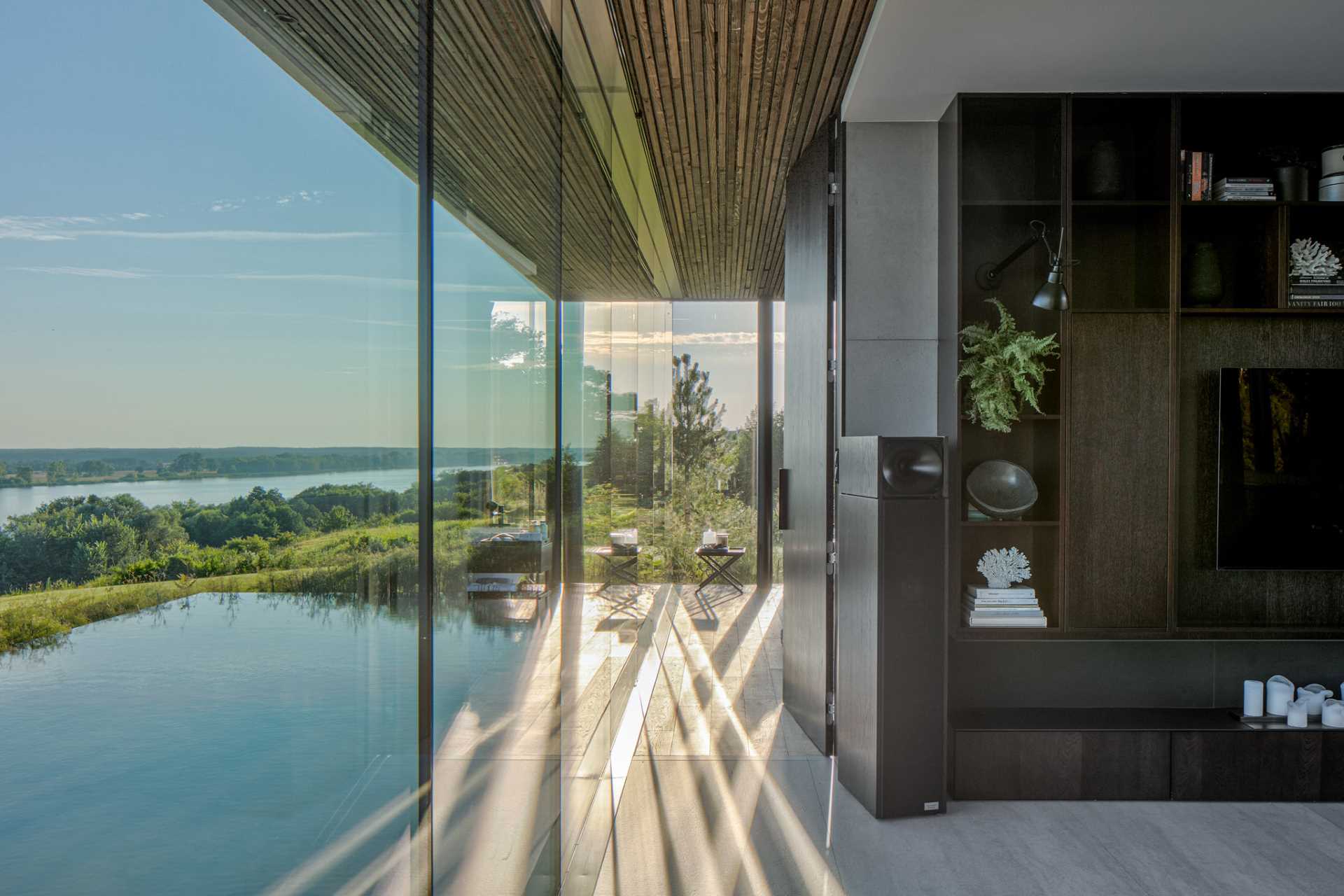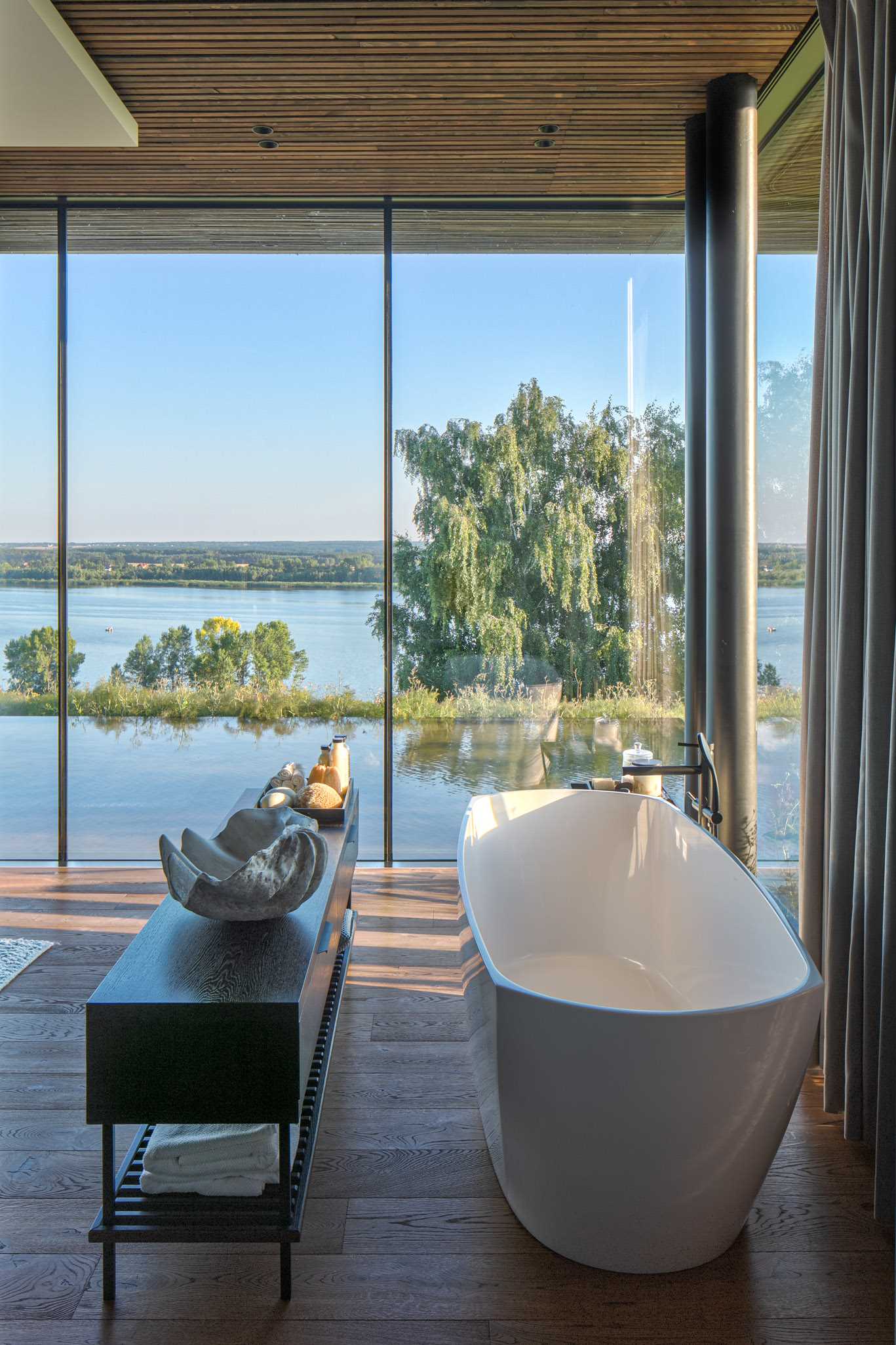 On the lower level of the home are additional bedrooms and a playroom with a sliding door.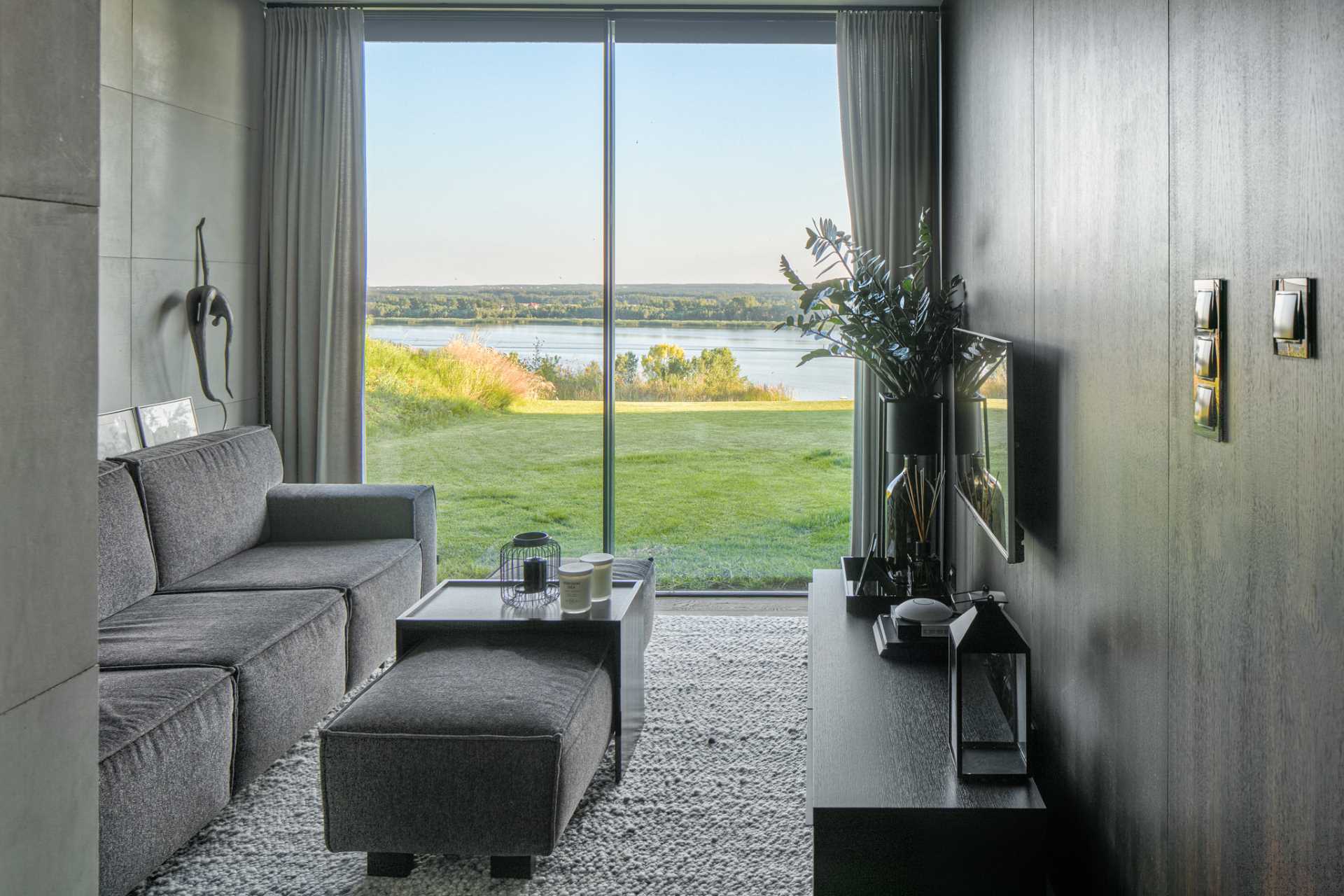 Here's a look at the floor plan that shows the layout of the home.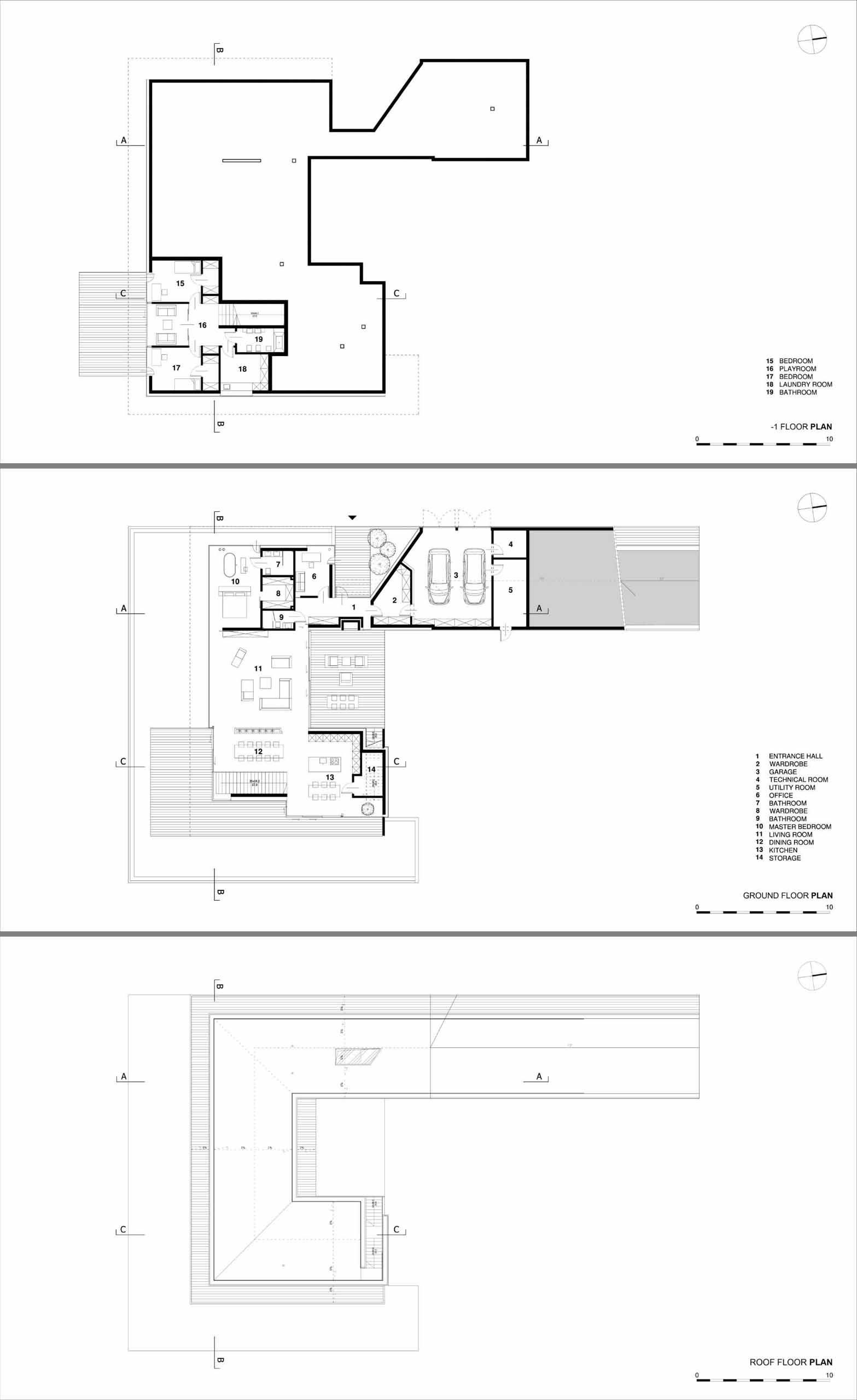 Photography by Piotr Krajewski
Source: Contemporist