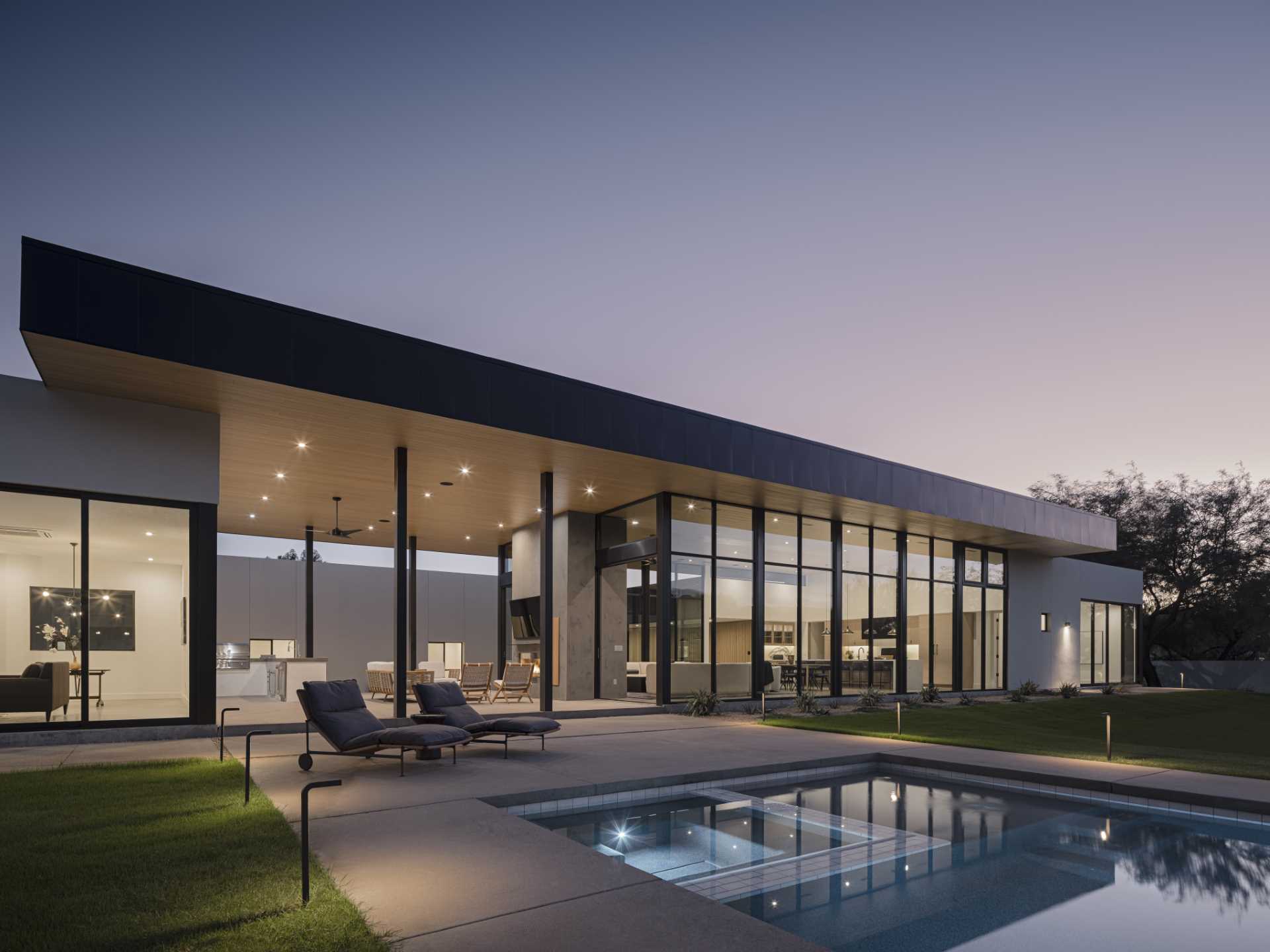 Architecture firm The Ranch Mine has updated an existing 1970's house in Paradise Valley, Arizona, and transformed it into a modern home with ample light and natural materials.
The architects focused on creating an addition that runs parallel to the existing house connecting them with a singular linking element that contains a new mudroom, powder room, and hall.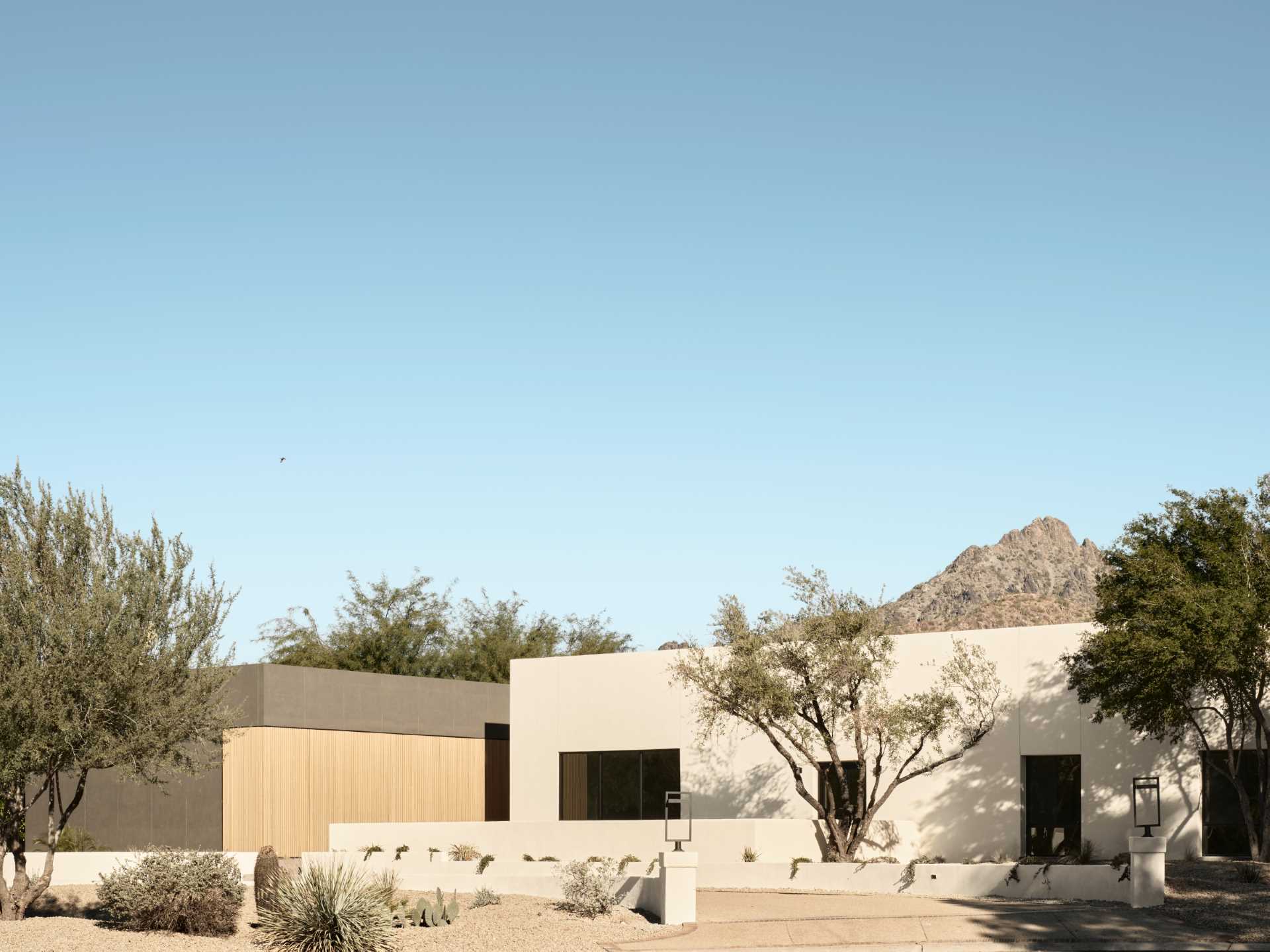 A pathway lined with plants runs alongside an exterior wood accent wall and guides visitors to the front door.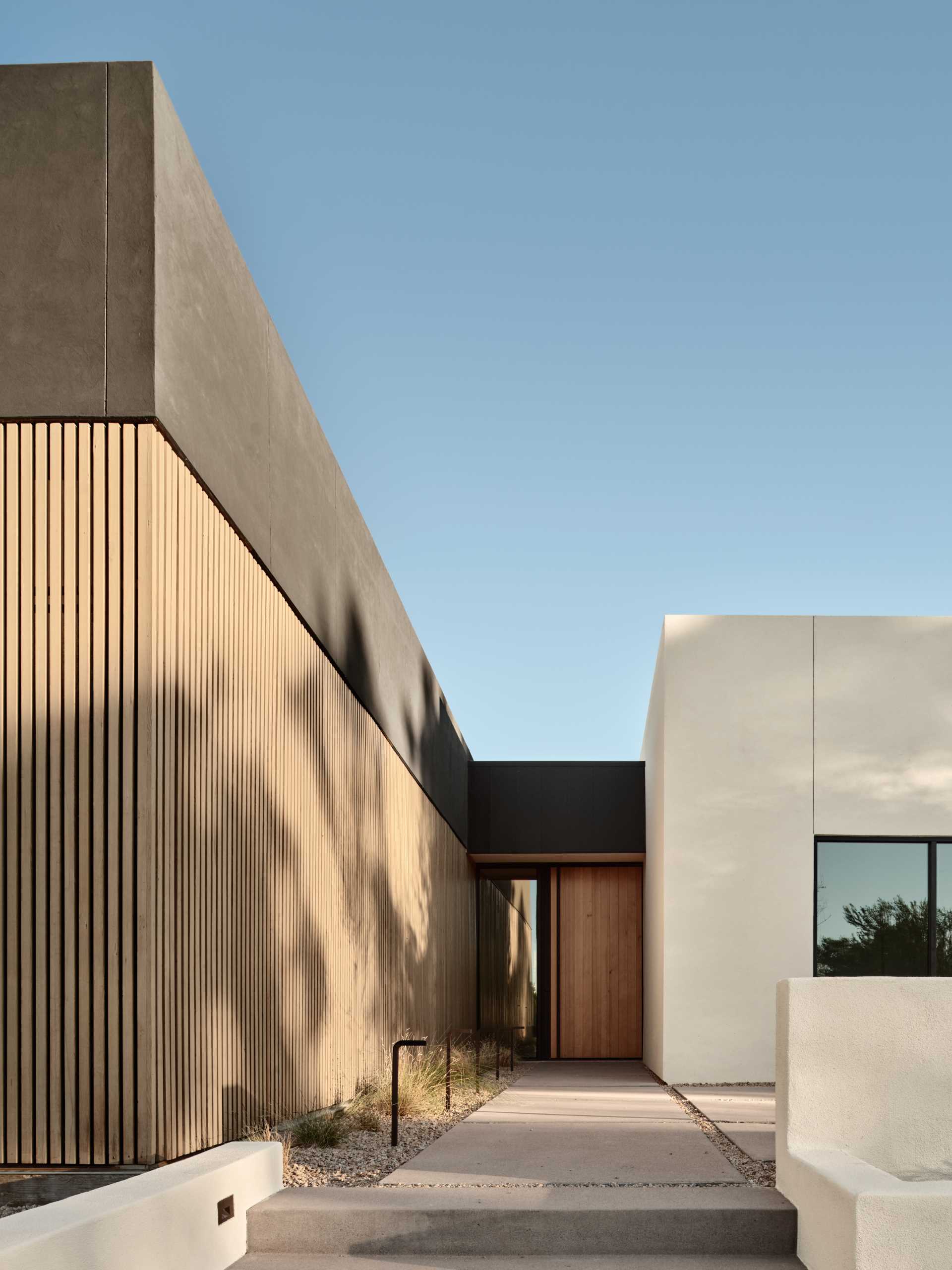 The feature wall, made from Hemlock slats, starts as a backlit lantern at the front of the house and flows all the way through to the new addition, concealing hidden doors to the powder room and mudroom on the way.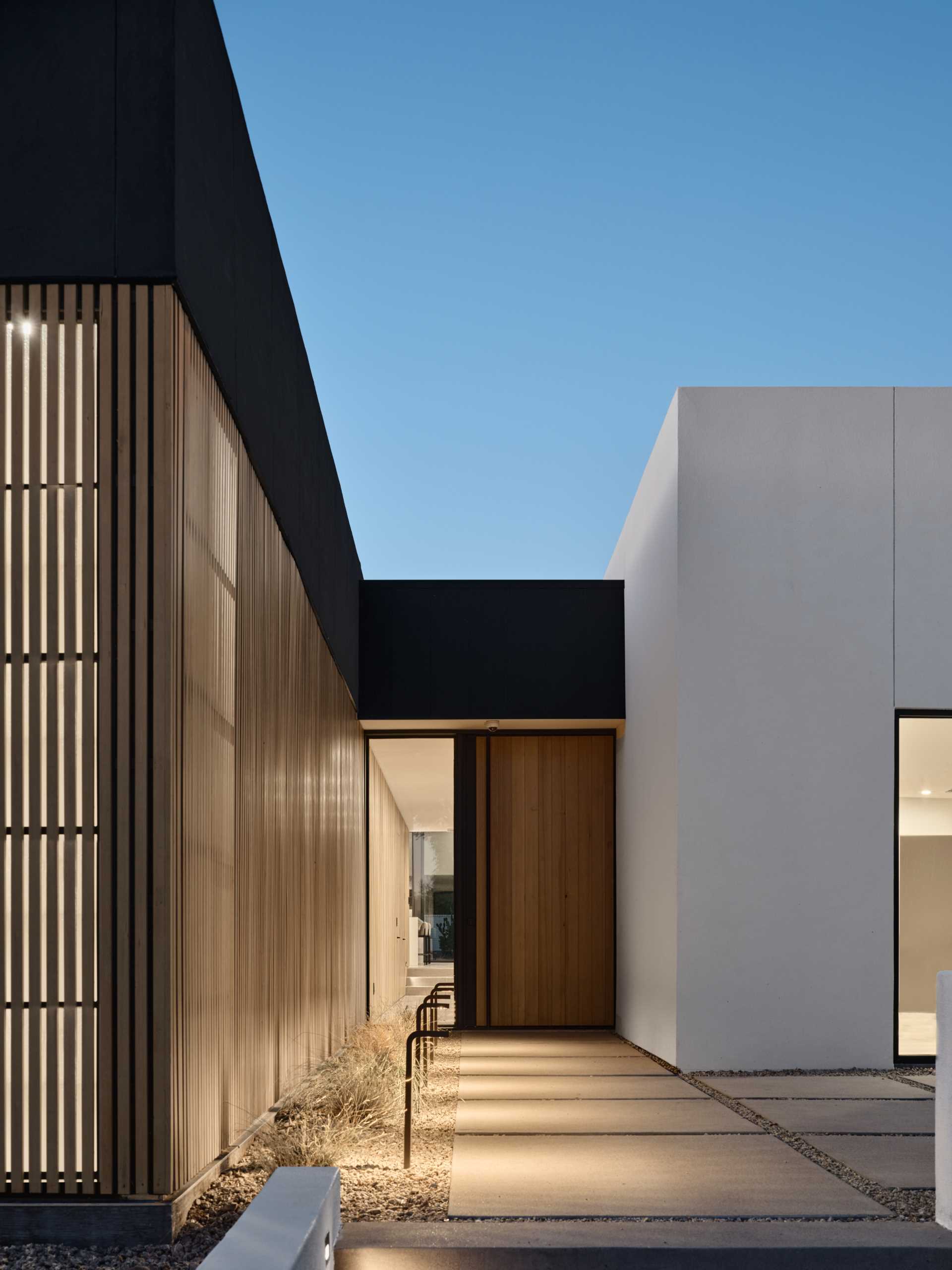 A black-framed pivoting front door opens to a hallway that leads to the main social areas of the house.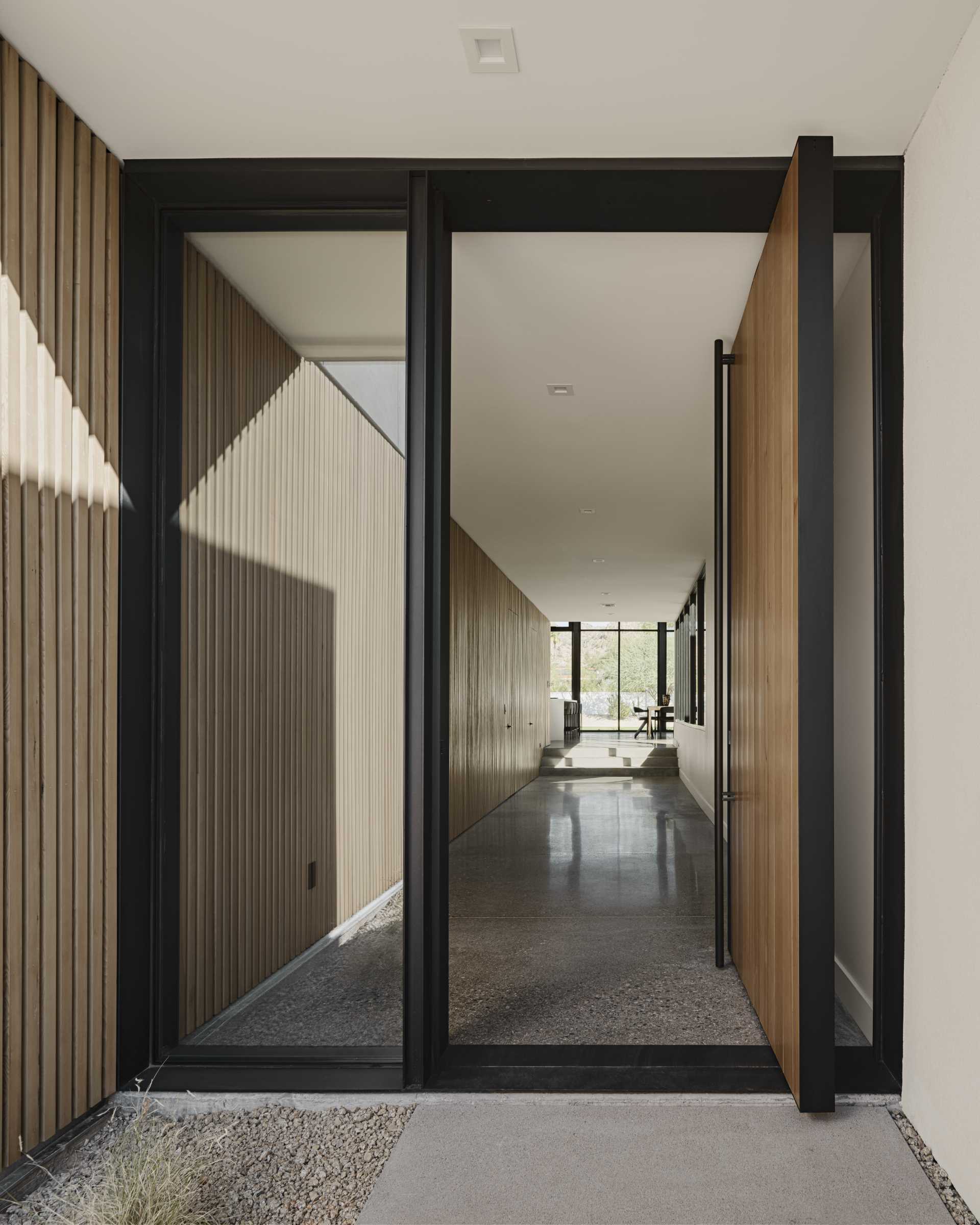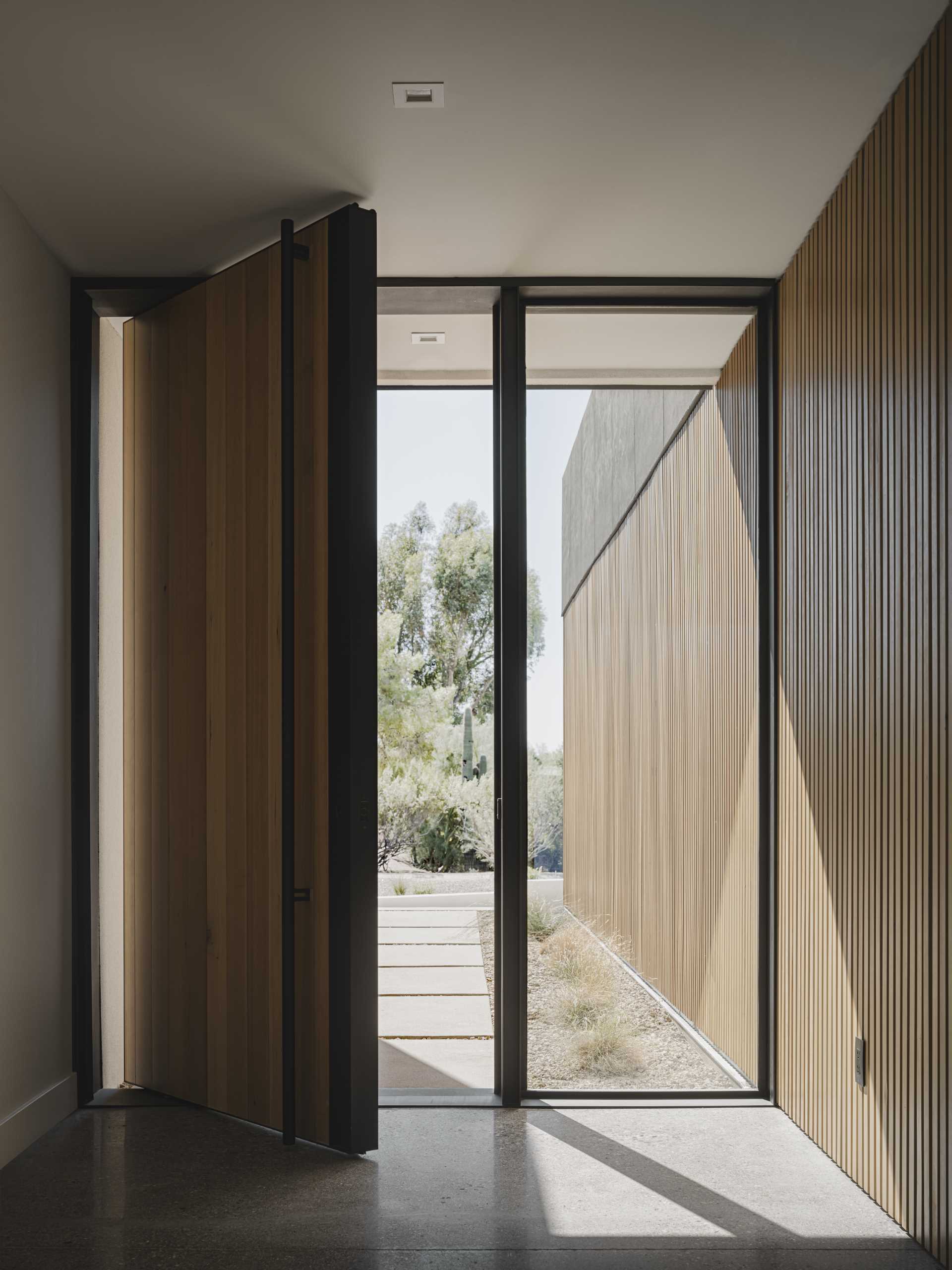 Inside, floor-to-ceiling glass in the new open-plan living room, dining room, and kitchen take in views of the mountains to the north, views that didn't exist previously.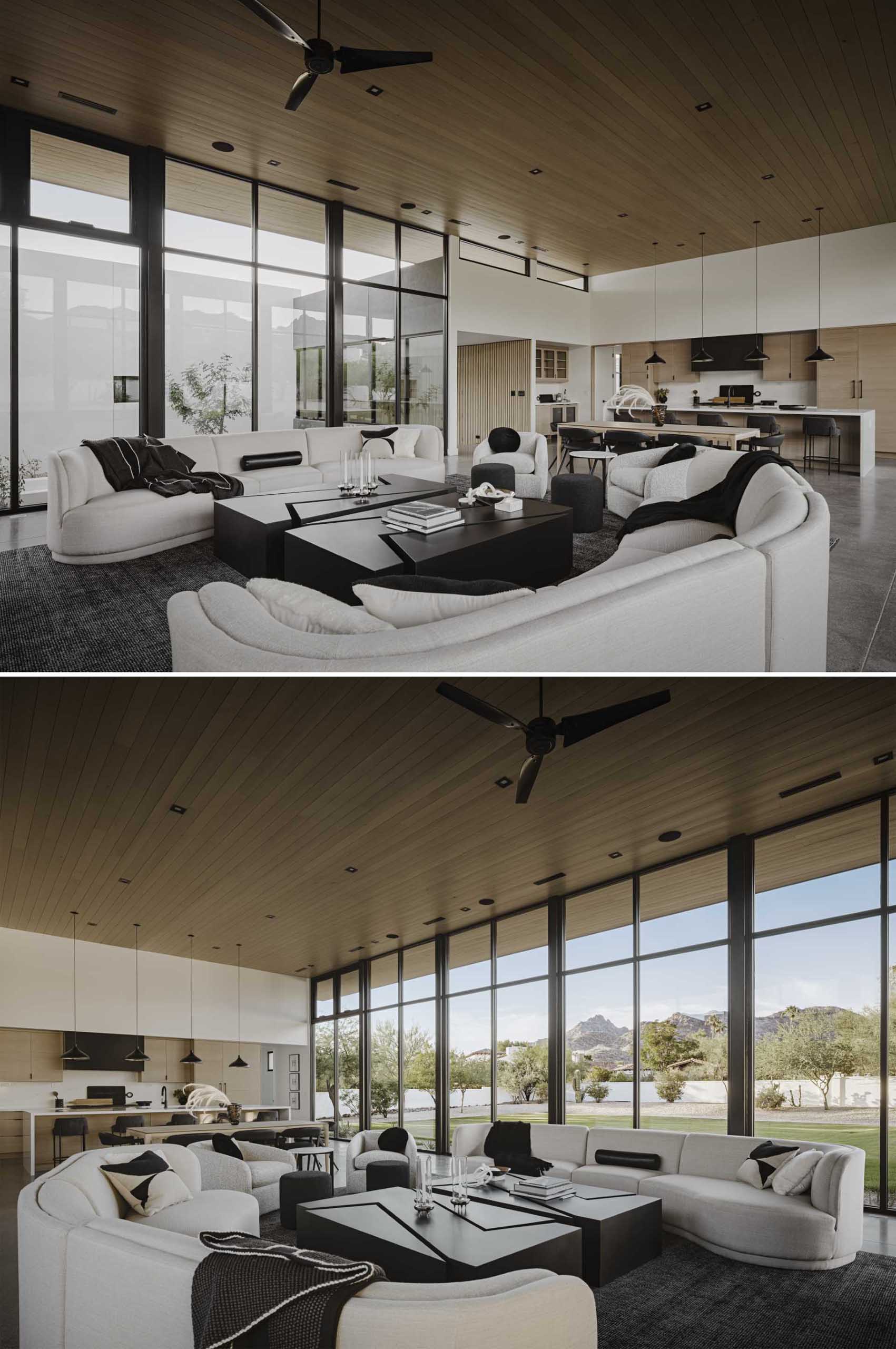 Tongue and groove hemlock is applied to the ceiling adding an organic touch to the interior, while the fireplace adds a sense of warmth. Operable windows on both sides of the living space allow for cross ventilation like the breezeway-inspired design of the patio.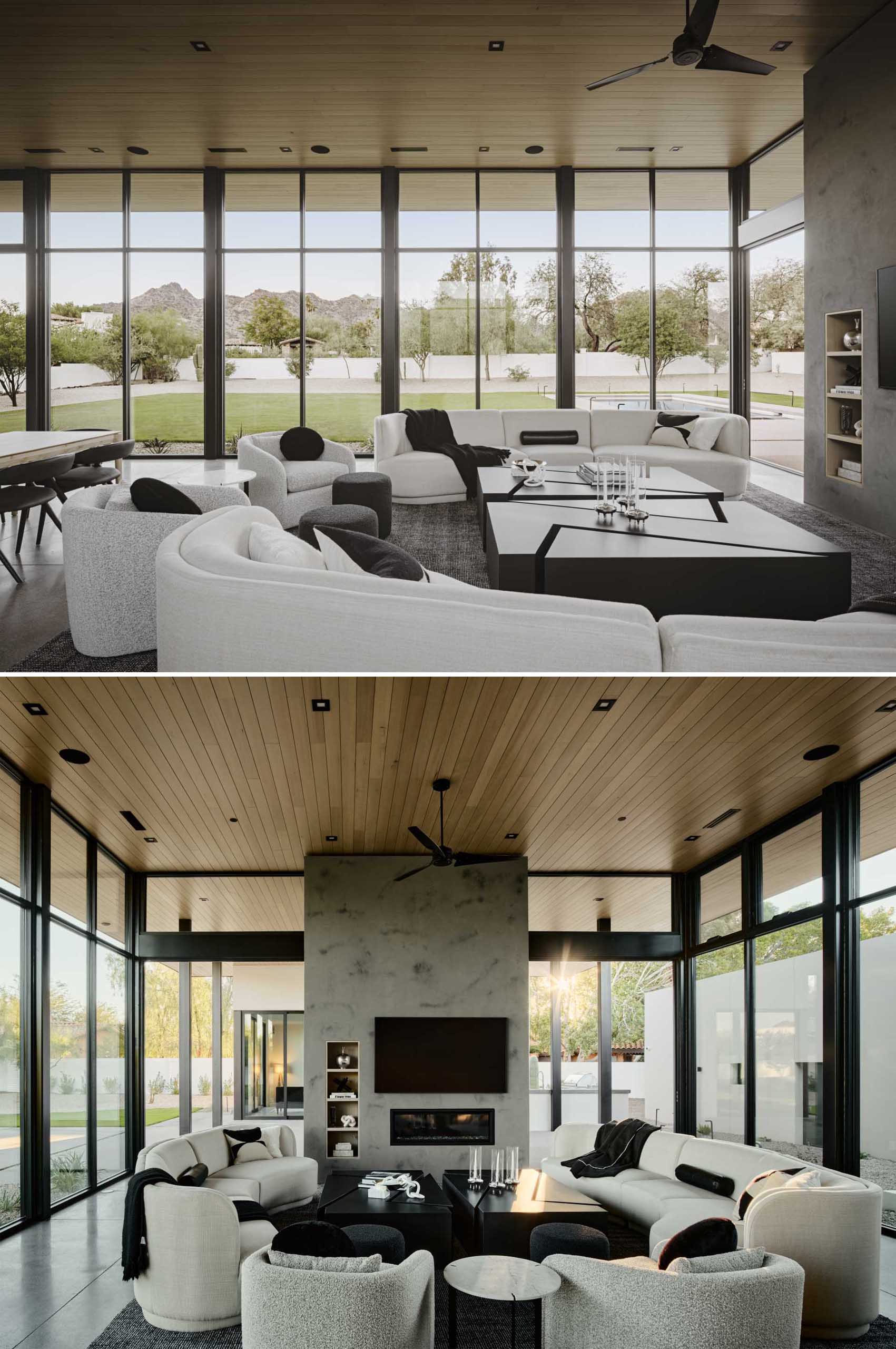 The dining area and kitchen both include wood elements, complementing the wood ceiling above.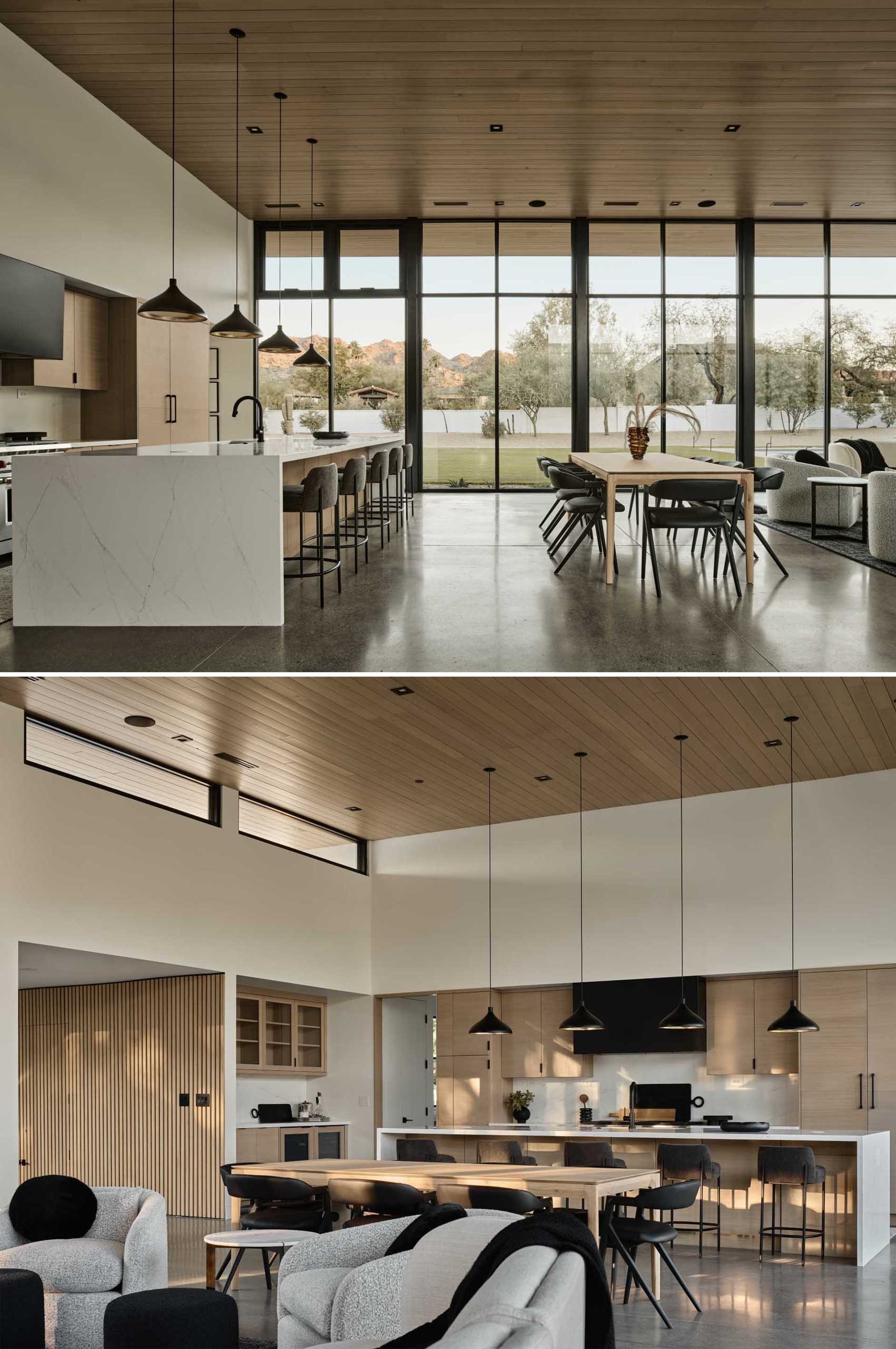 Pocketing glass doors hidden behind the plastered fireplace create a seamless connection to the patio.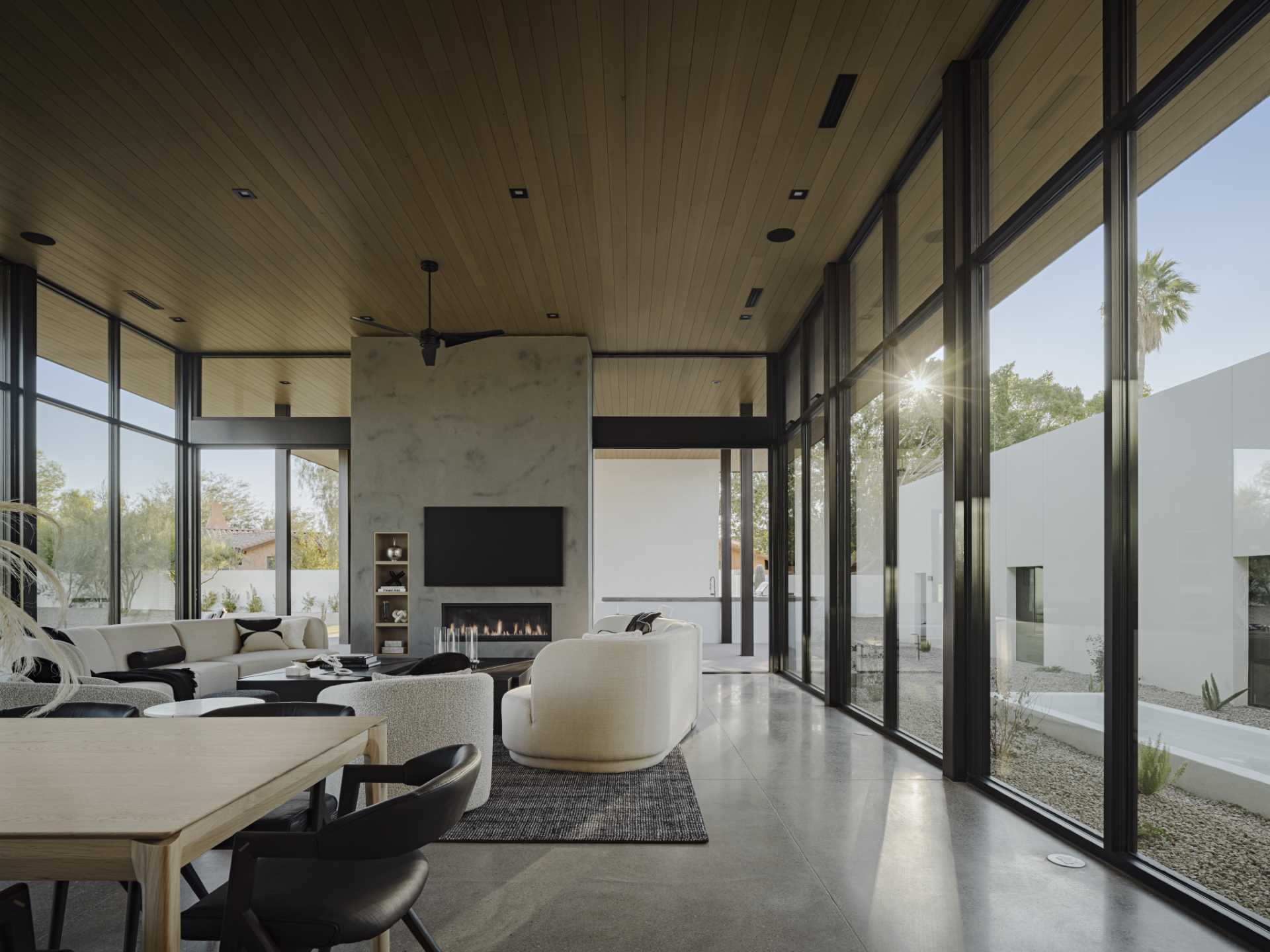 A covered courtyard creates an additional living room for the home. It includes a fireplace, TV, seating, and a BBQ area.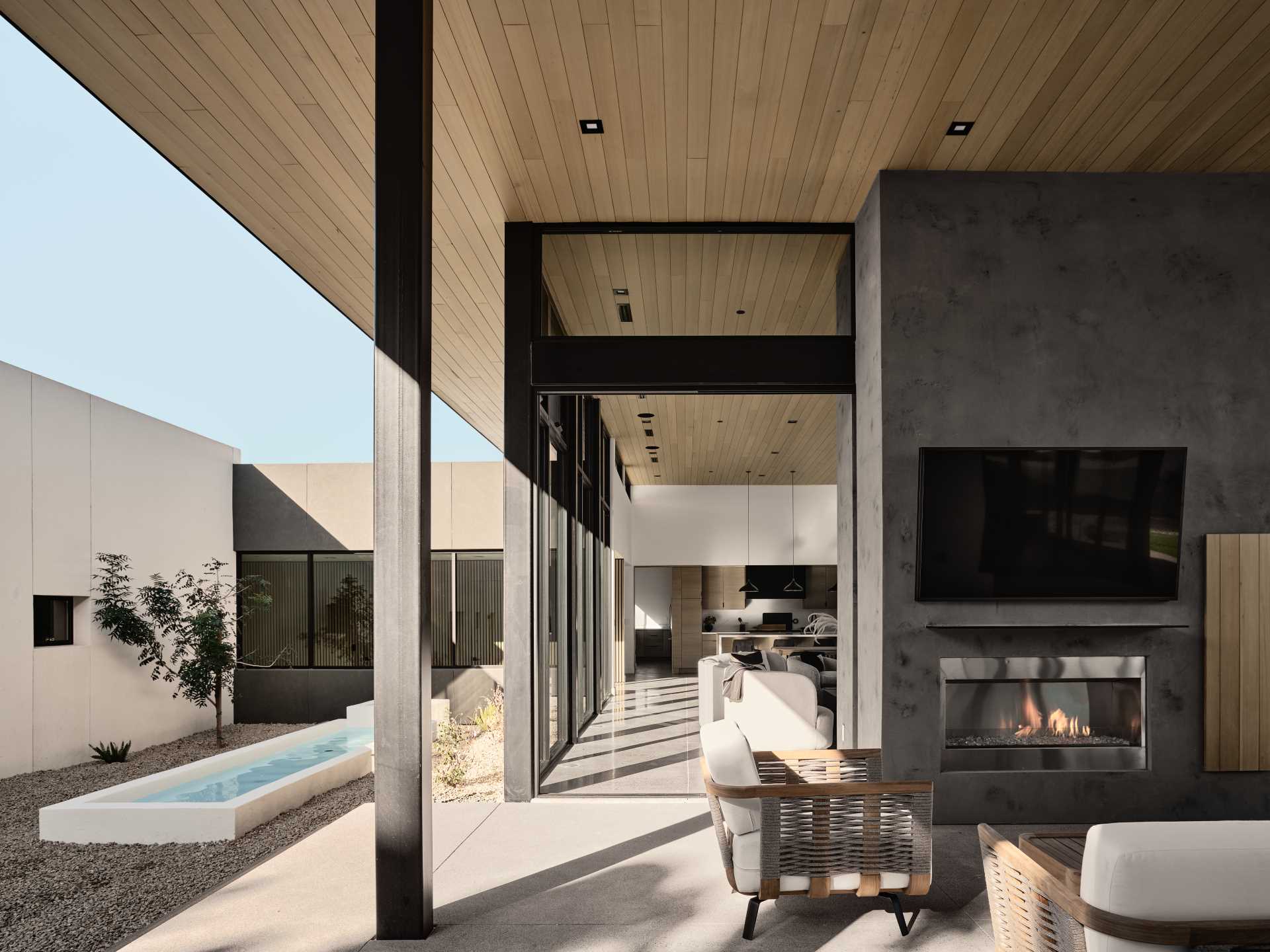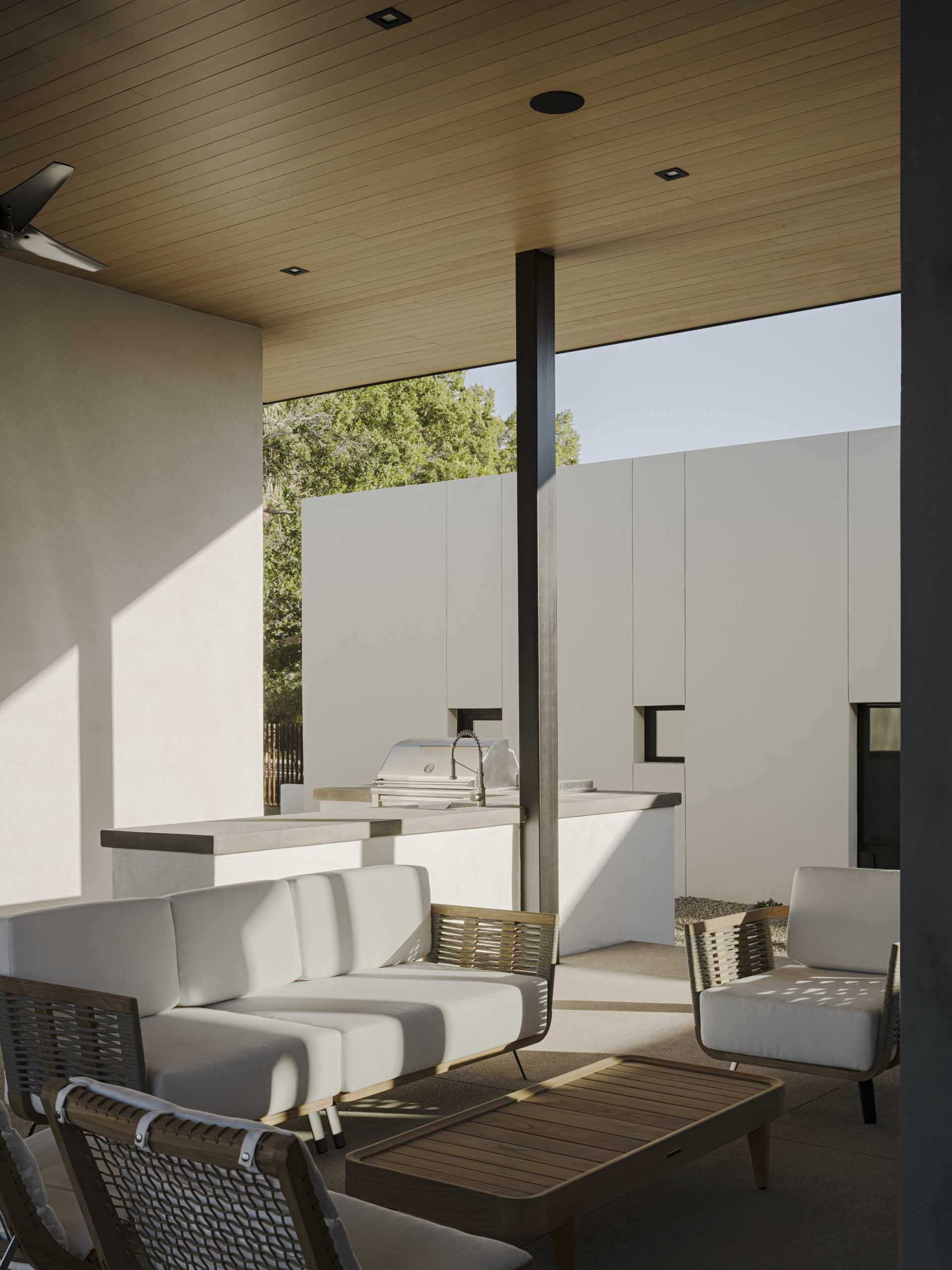 This outdoor space separates the old and the new areas of the home.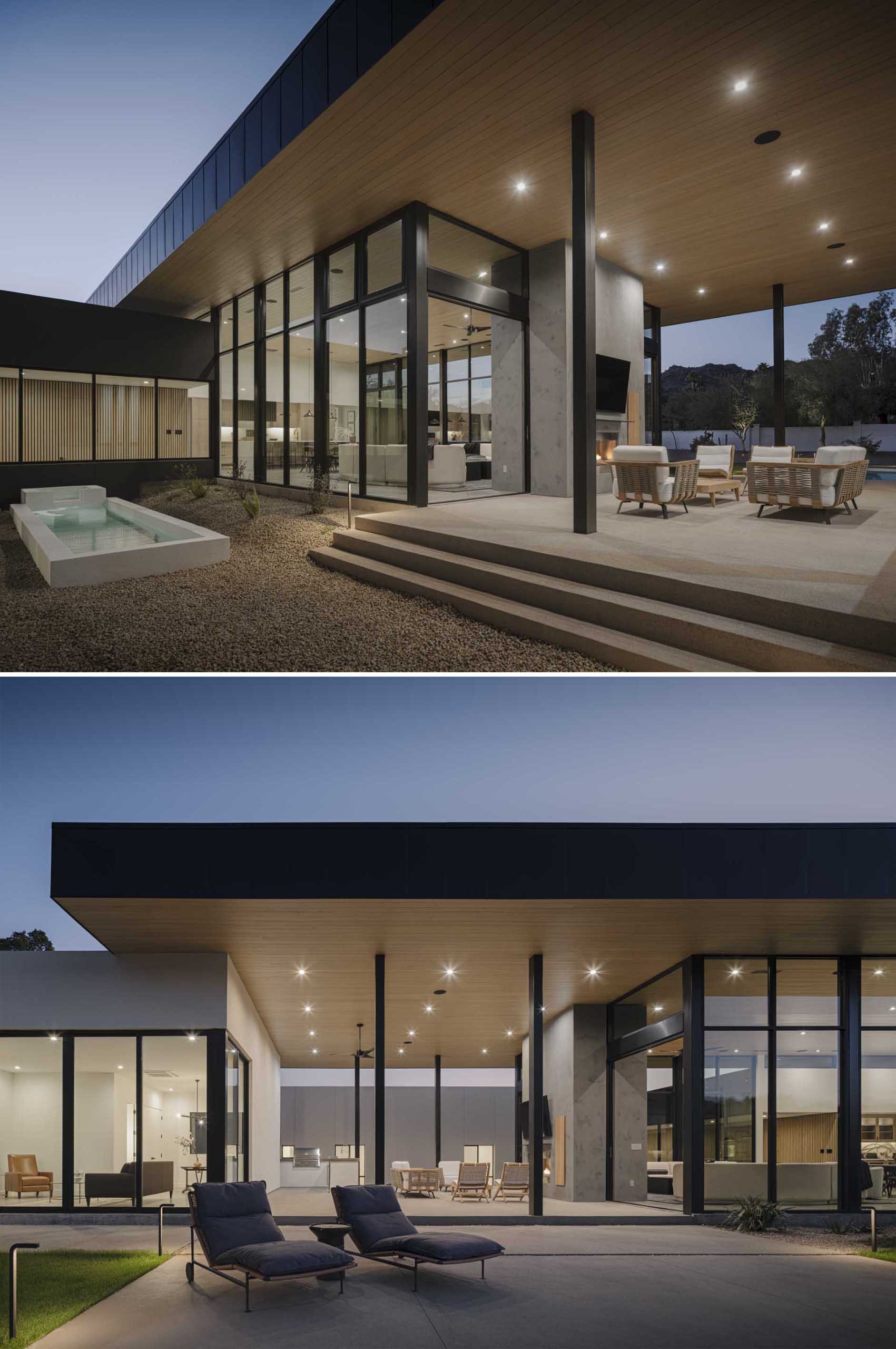 The expansive backyard includes a swimming pool, patio, and lawn, all visible from inside through the tall windows.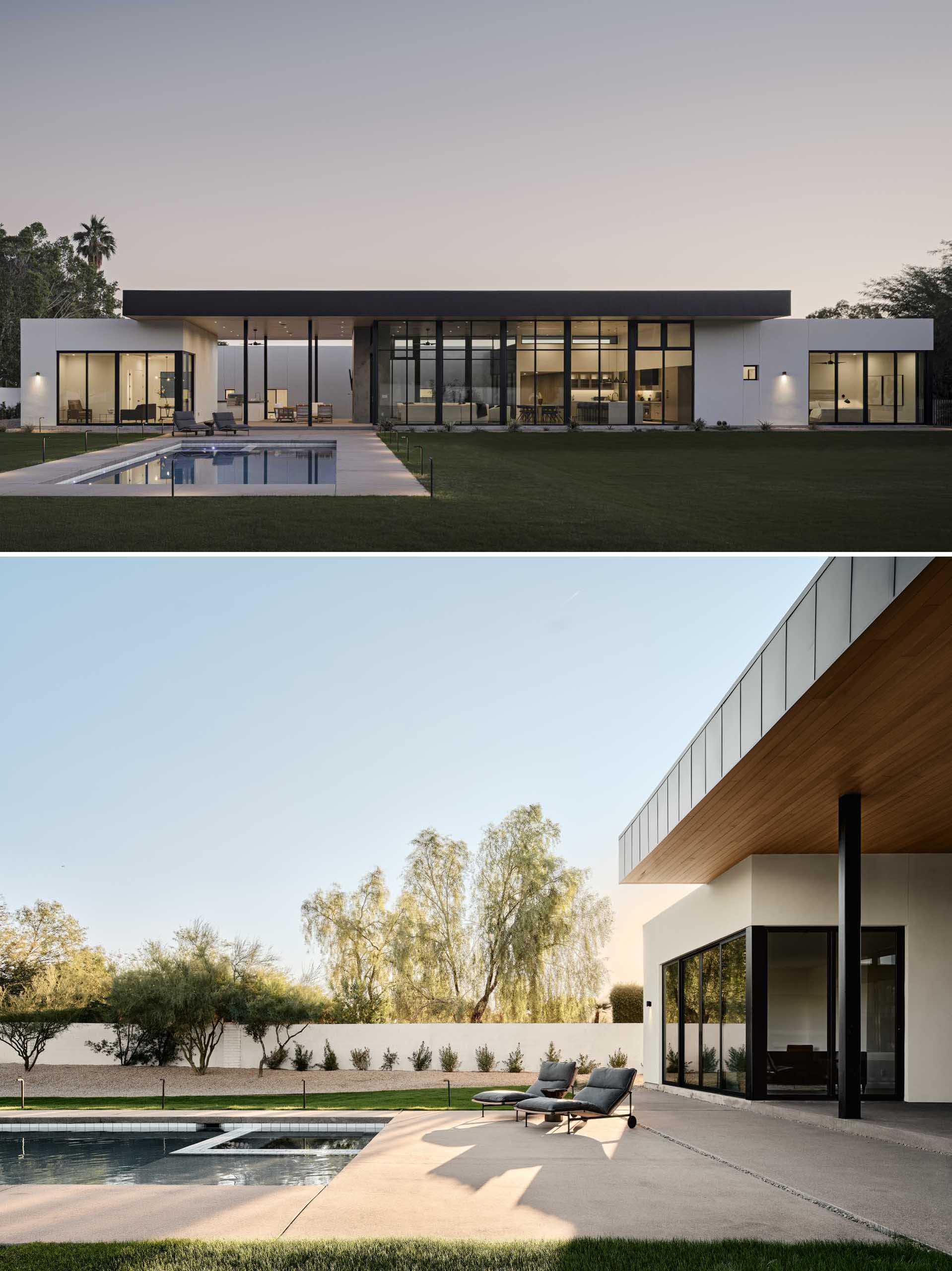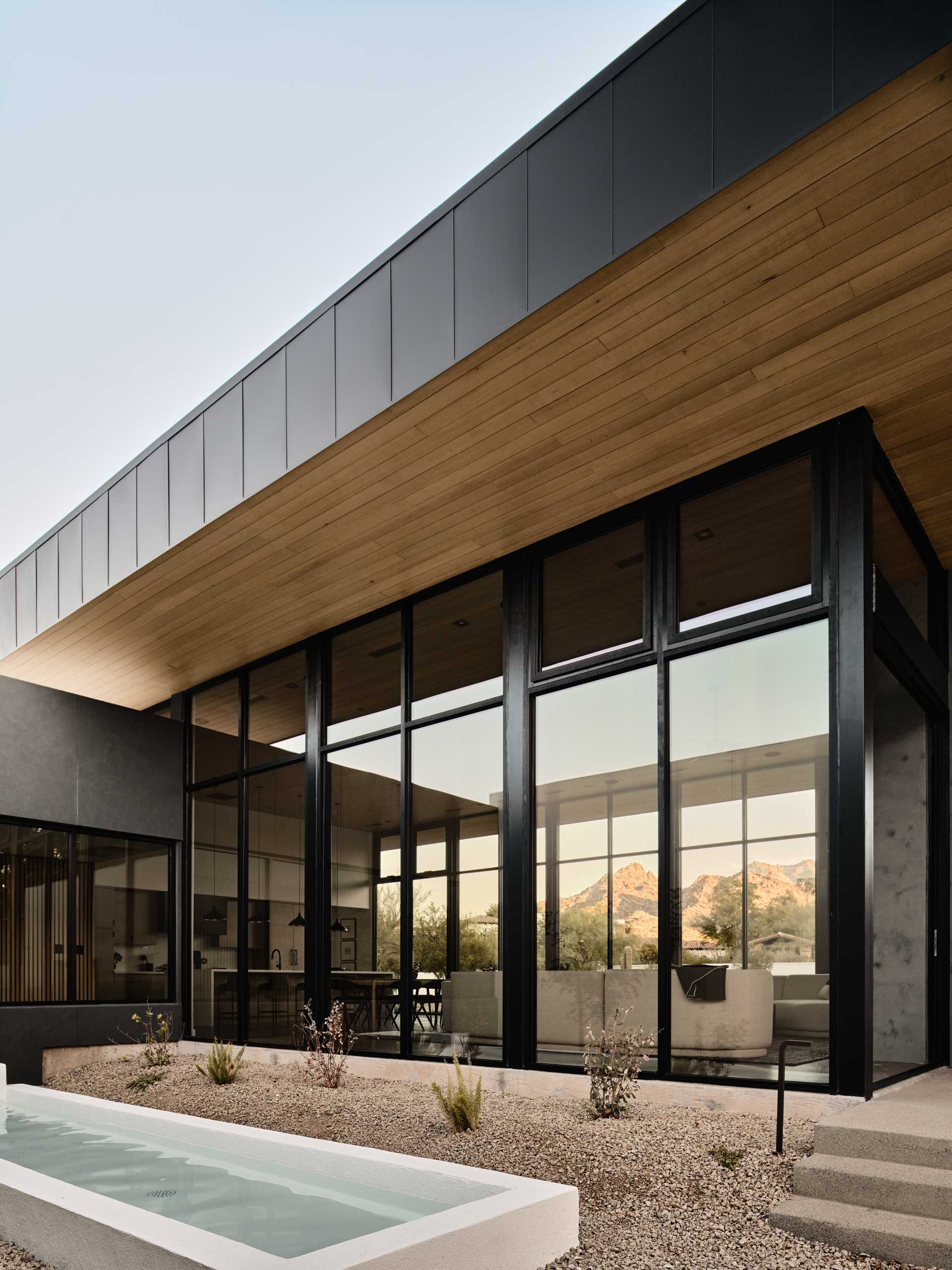 Back inside, there's a bedroom with black accents that complement the black window frames.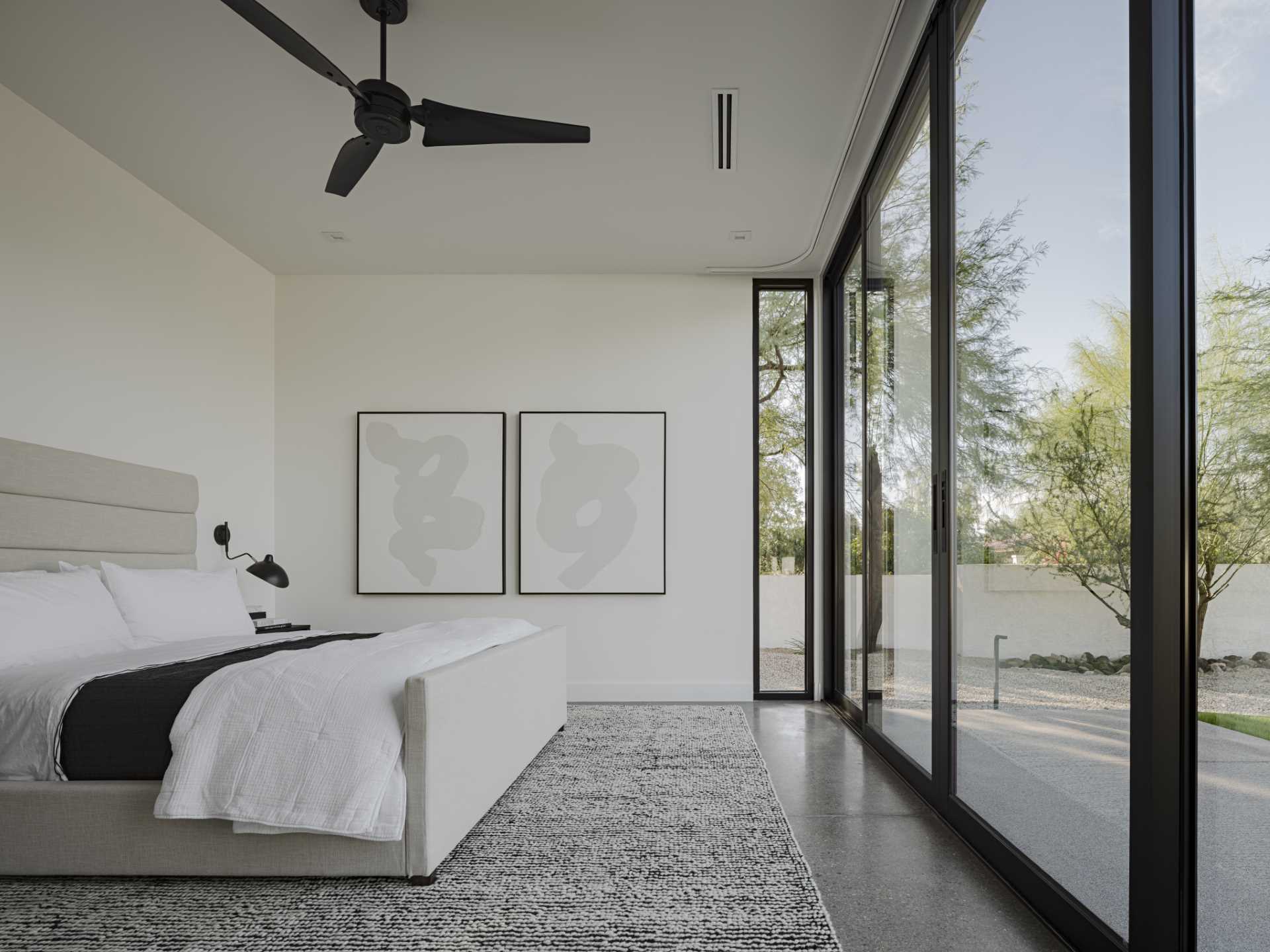 In one of the bathrooms, black accents are also present alongside a white freestanding bathtub.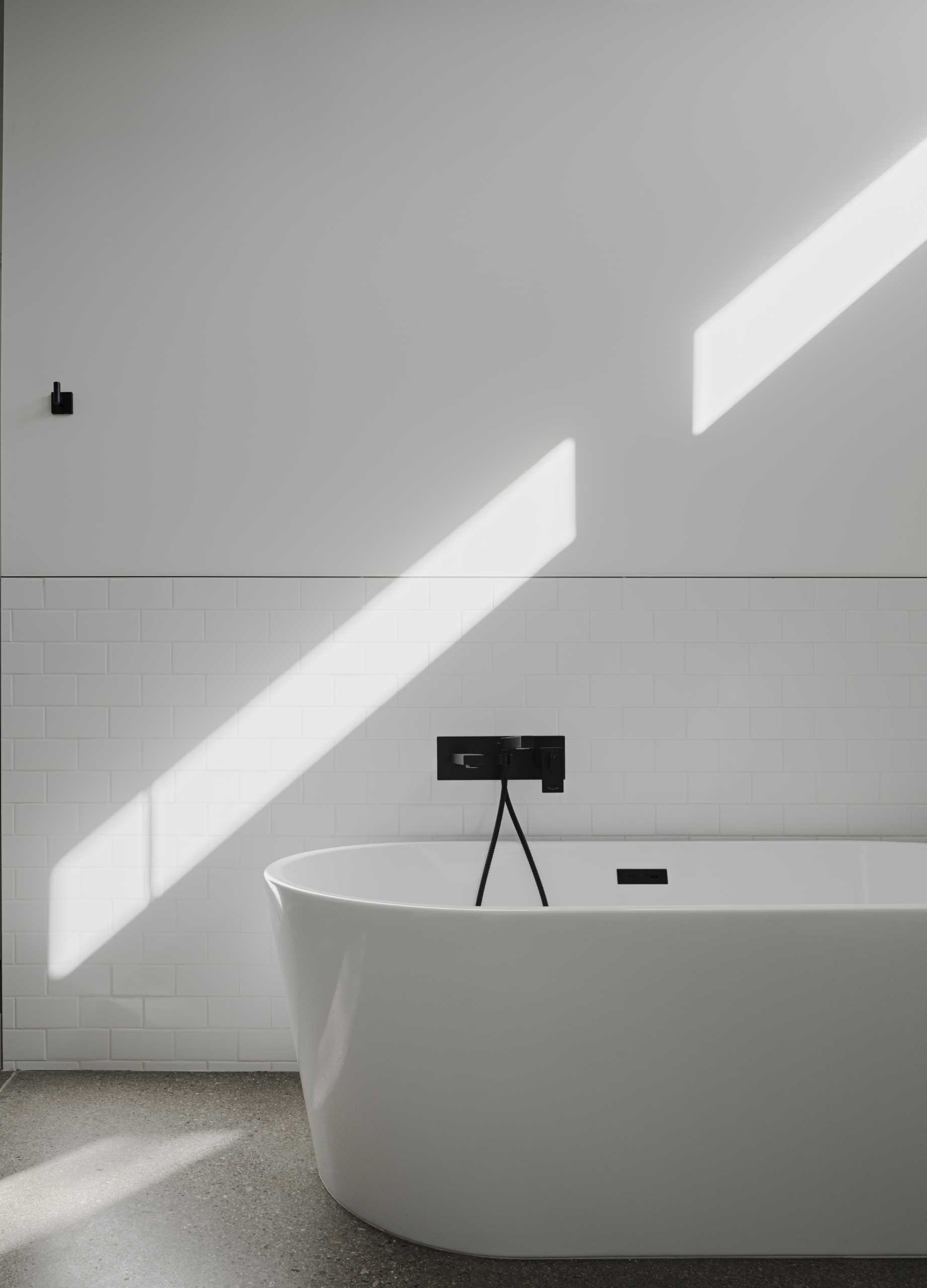 In a shower, the walls, ceiling, and bench are covered in large tiles, while a horizontal window provides a streak of sunlight.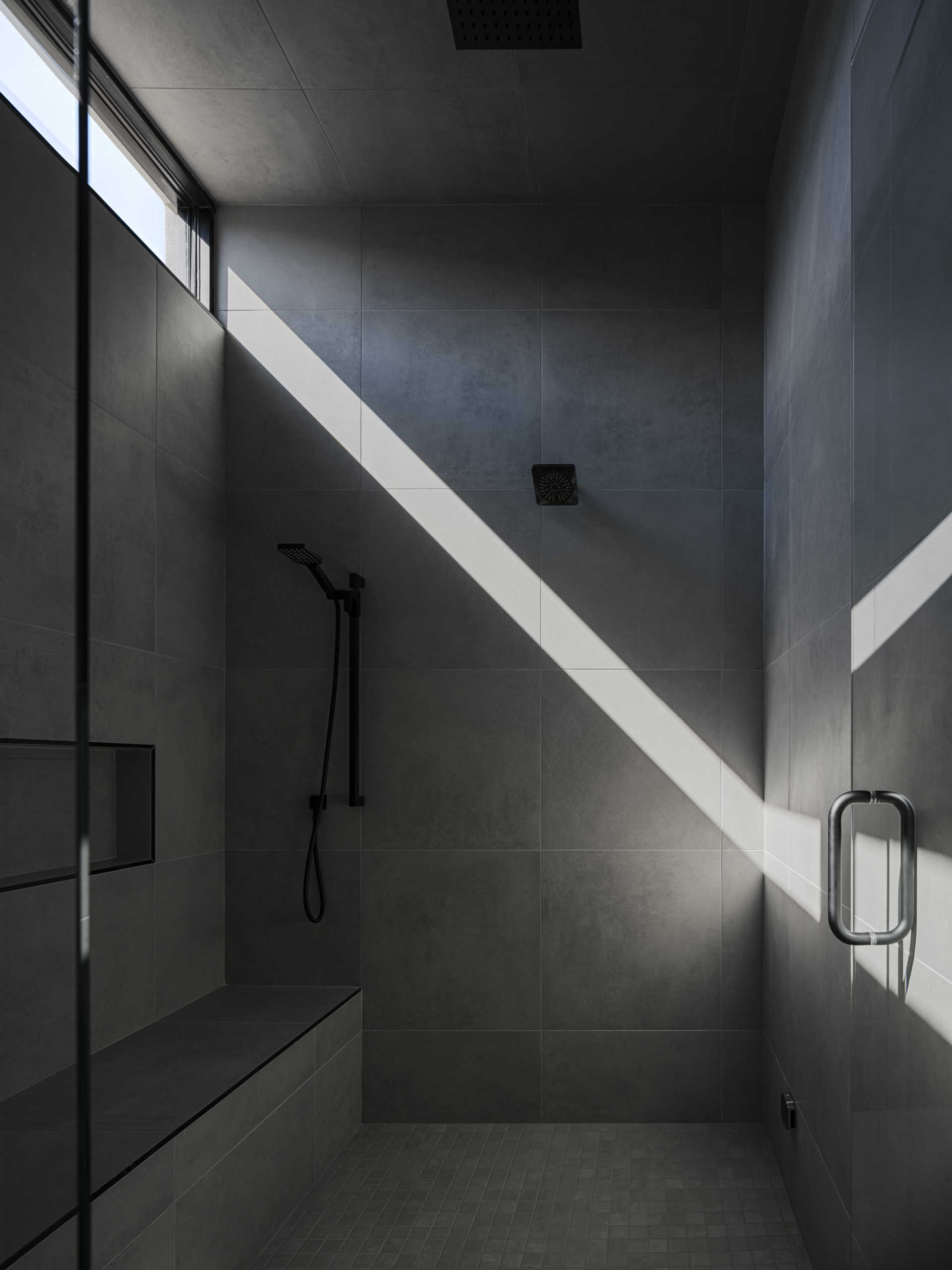 Photographer: Roehner + Ryan | Architect: The Ranch Mine | Builder: Boxwell Homes
Source: Contemporist