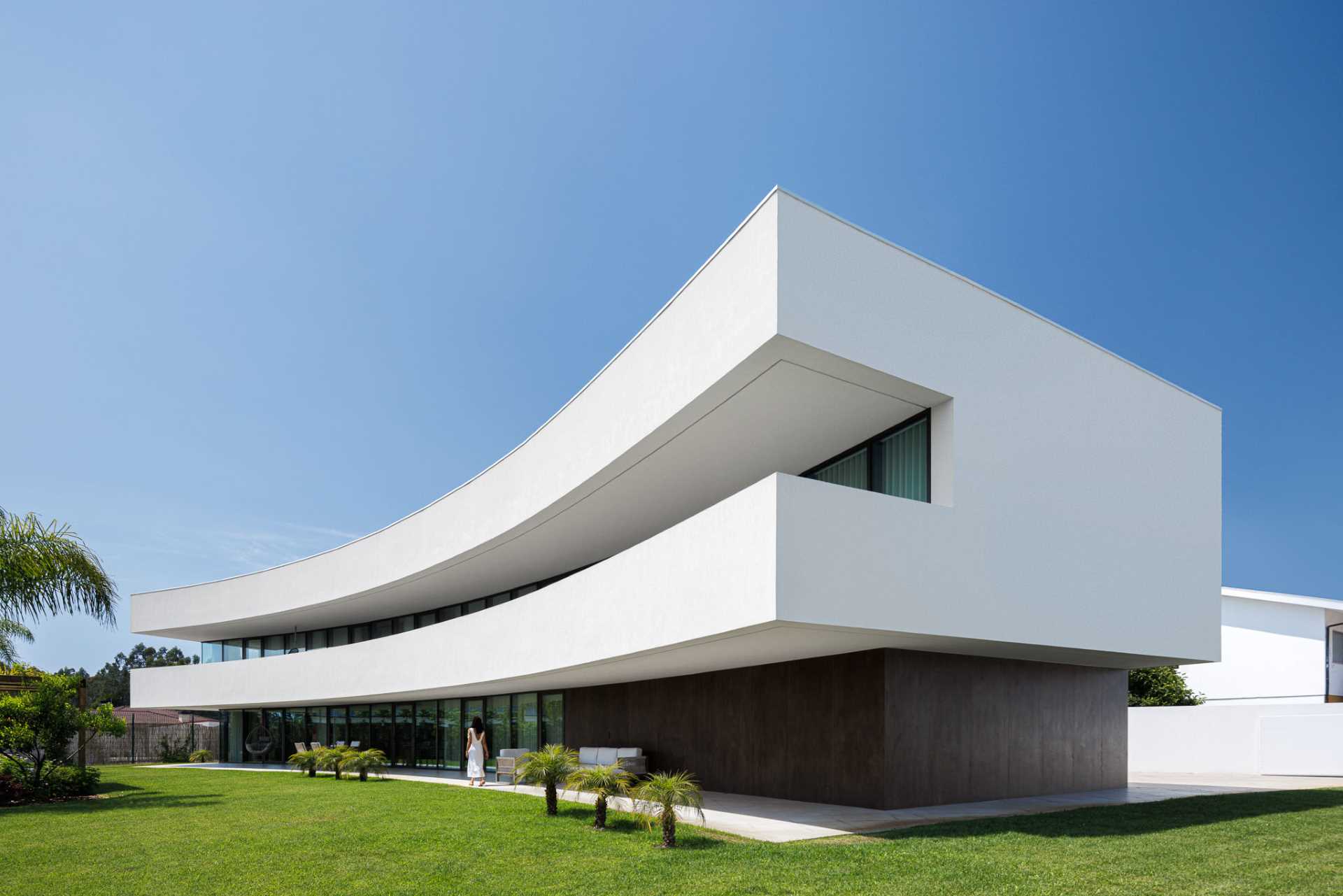 FRARI – architecture network has designed a new house in Vagos, Portugal, that has a single arcing curved design.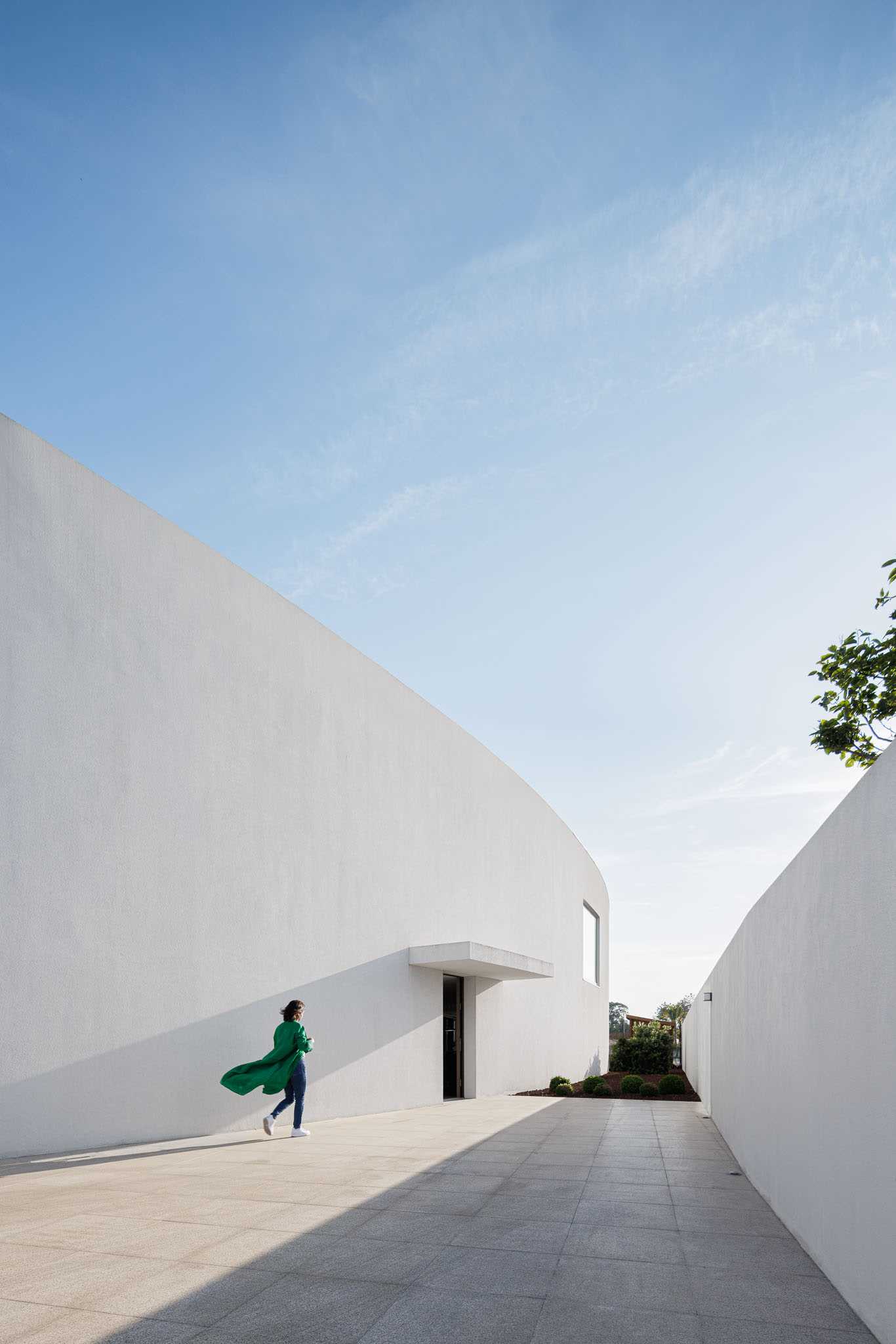 Through its shape and arrangement, the curved home protects itself from the busy road, while also opening up the interior to the outdoor spaces, like the yard and balcony.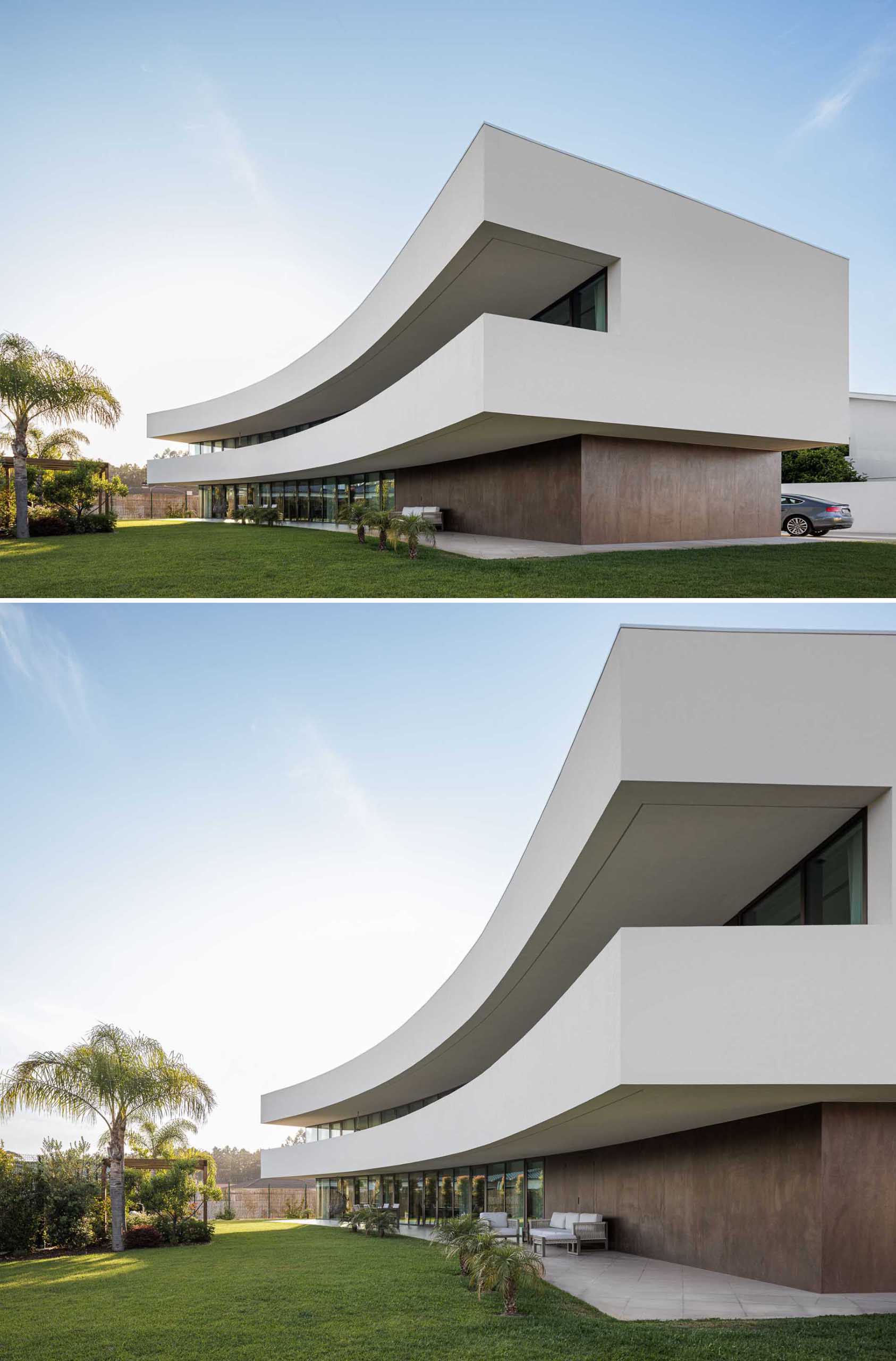 The building, with its curved shape, also ensures adequate protection from the wind on the porch.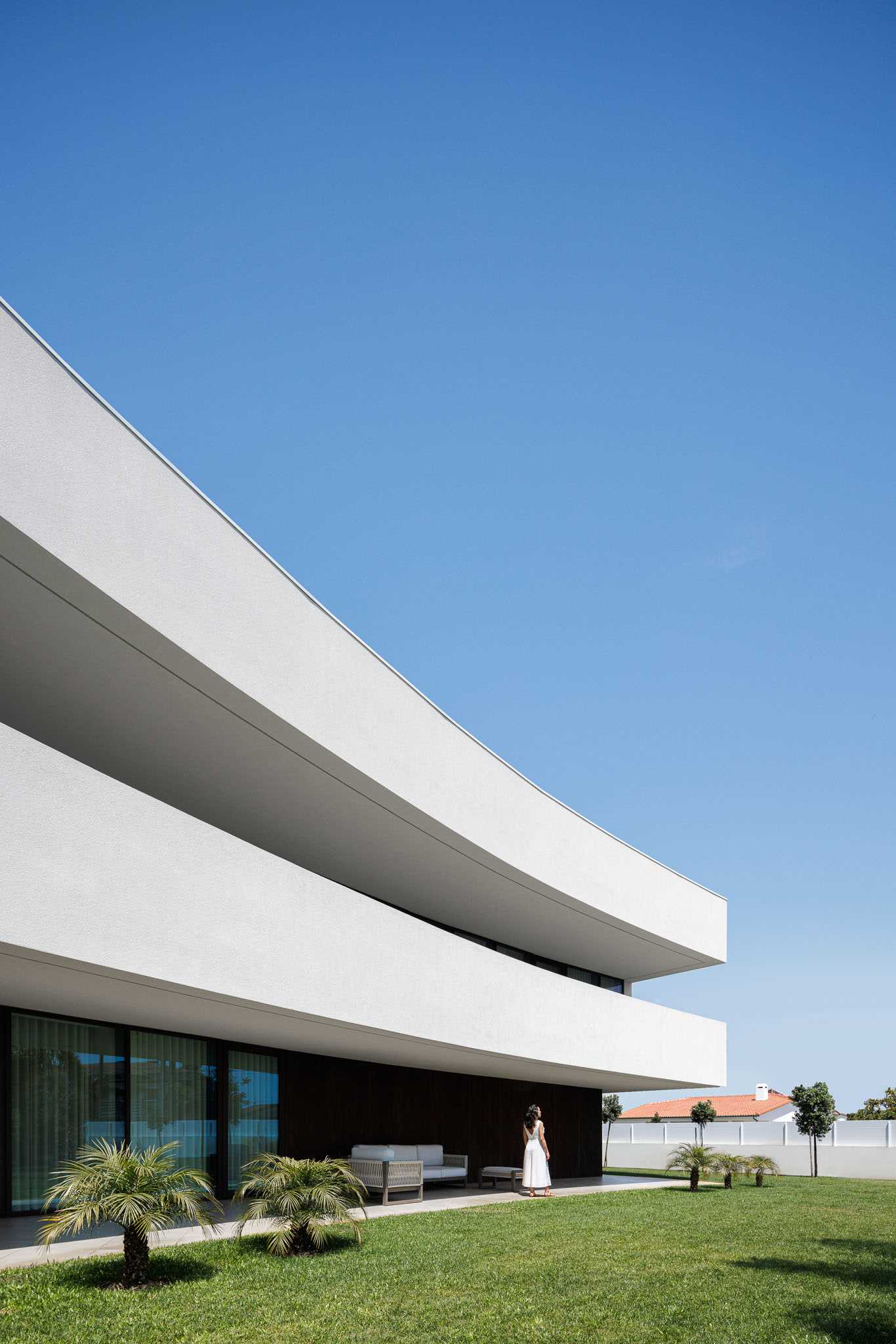 Inside, the social areas of the home, like the living room, kitchen, and dining area, as well as the garage, are located on the main level.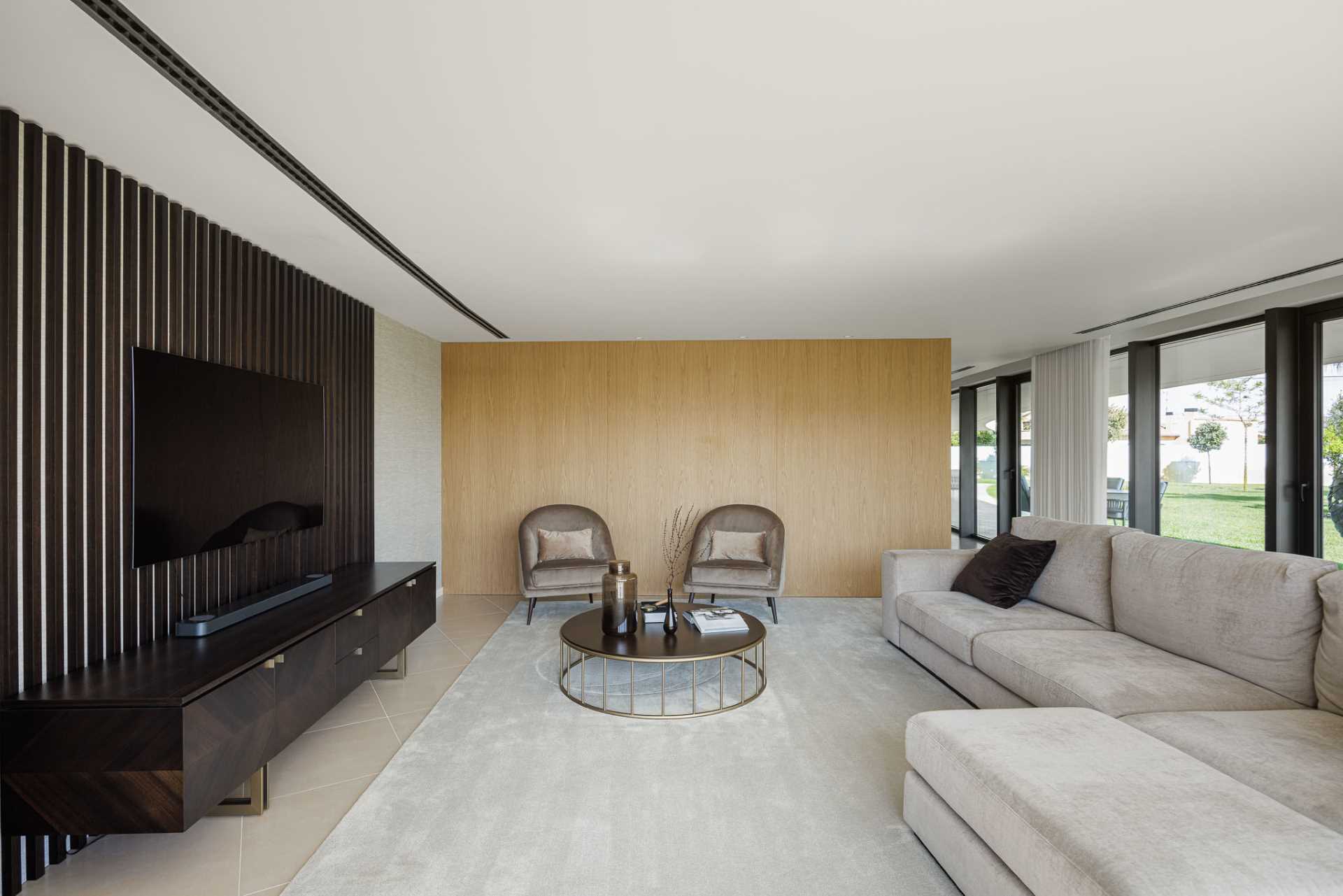 Warm wood walls and cabinets, and concrete floors connect the living room with the kitchen and dining area. The cabinetry that lines the wall also follows the curvature of the home.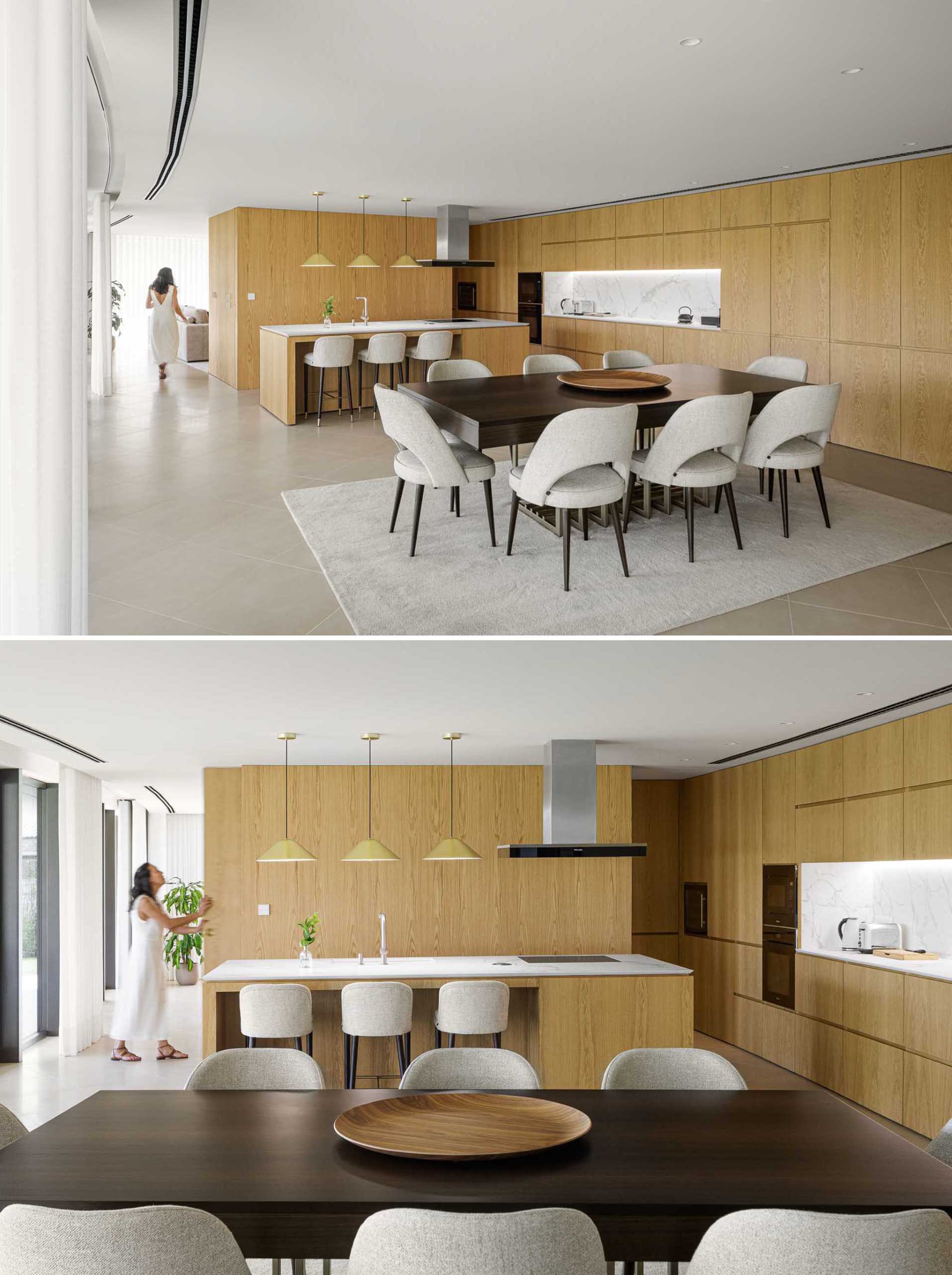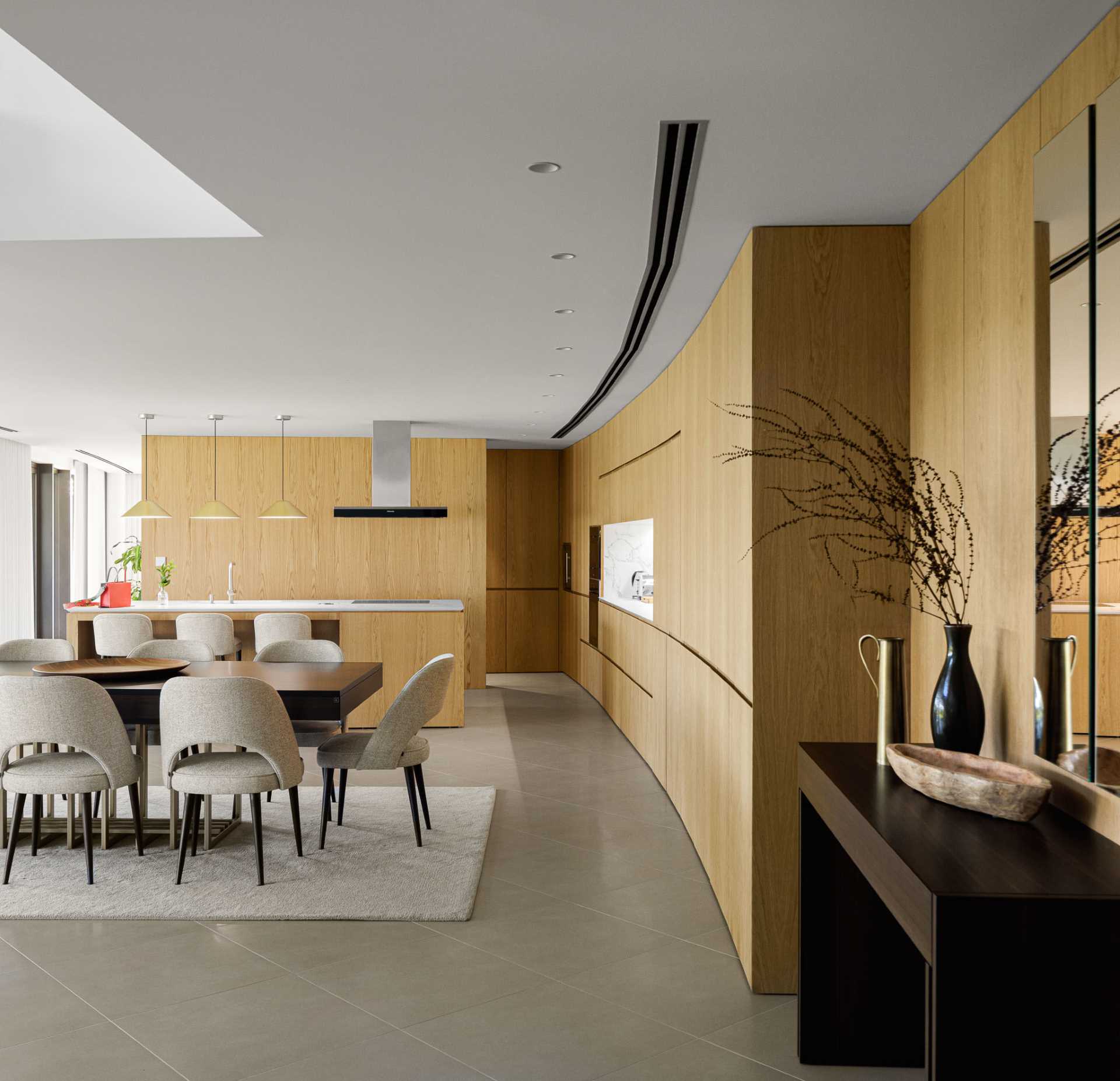 Just like the wall in the kitchen and living room, the hallway on the upper level of the home also follows the curve and provides access to the bedrooms and bathrooms.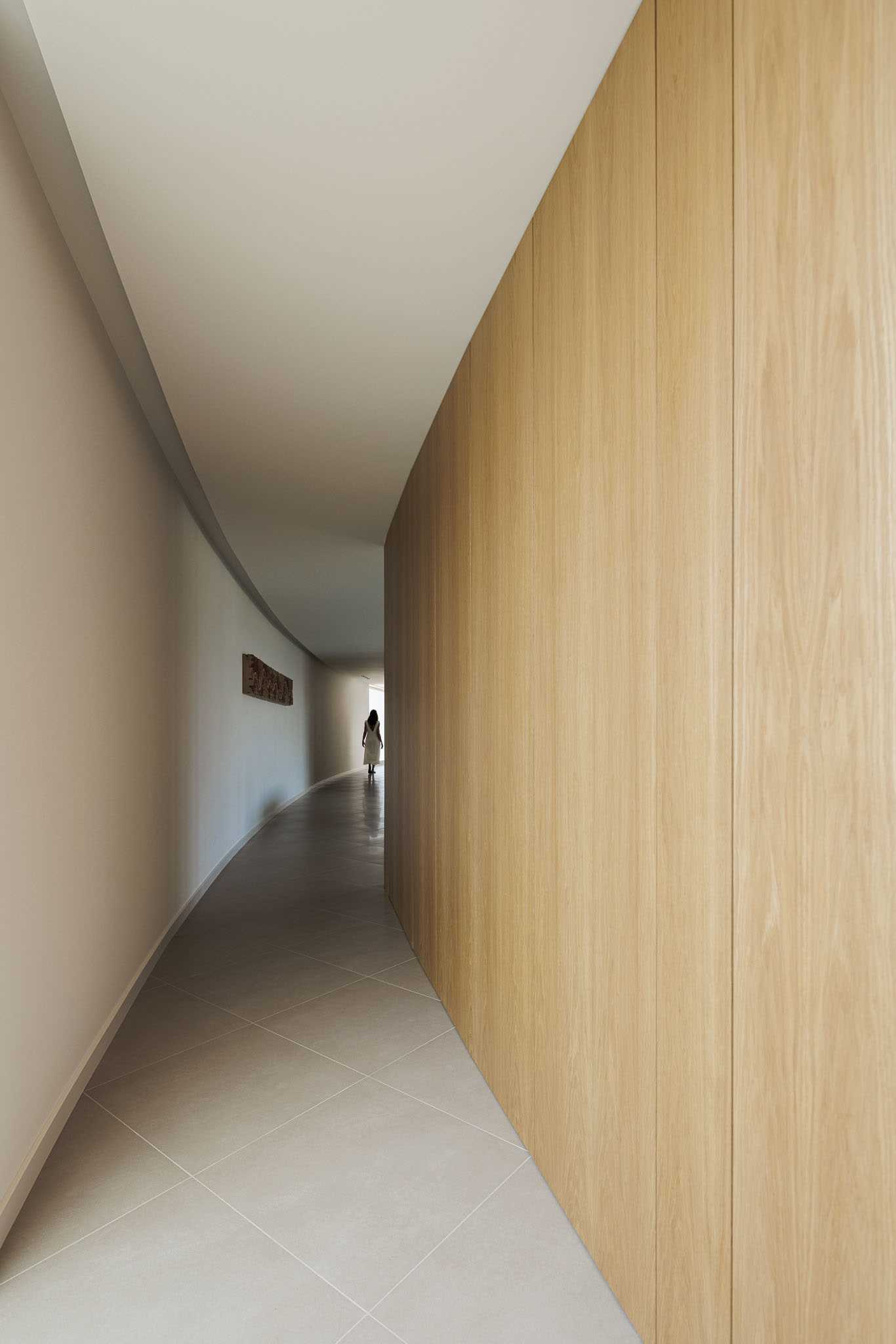 In one of the bedrooms, a wall separates the sleeping area from the en-suite bathroom. There's also a closet area lined with wood.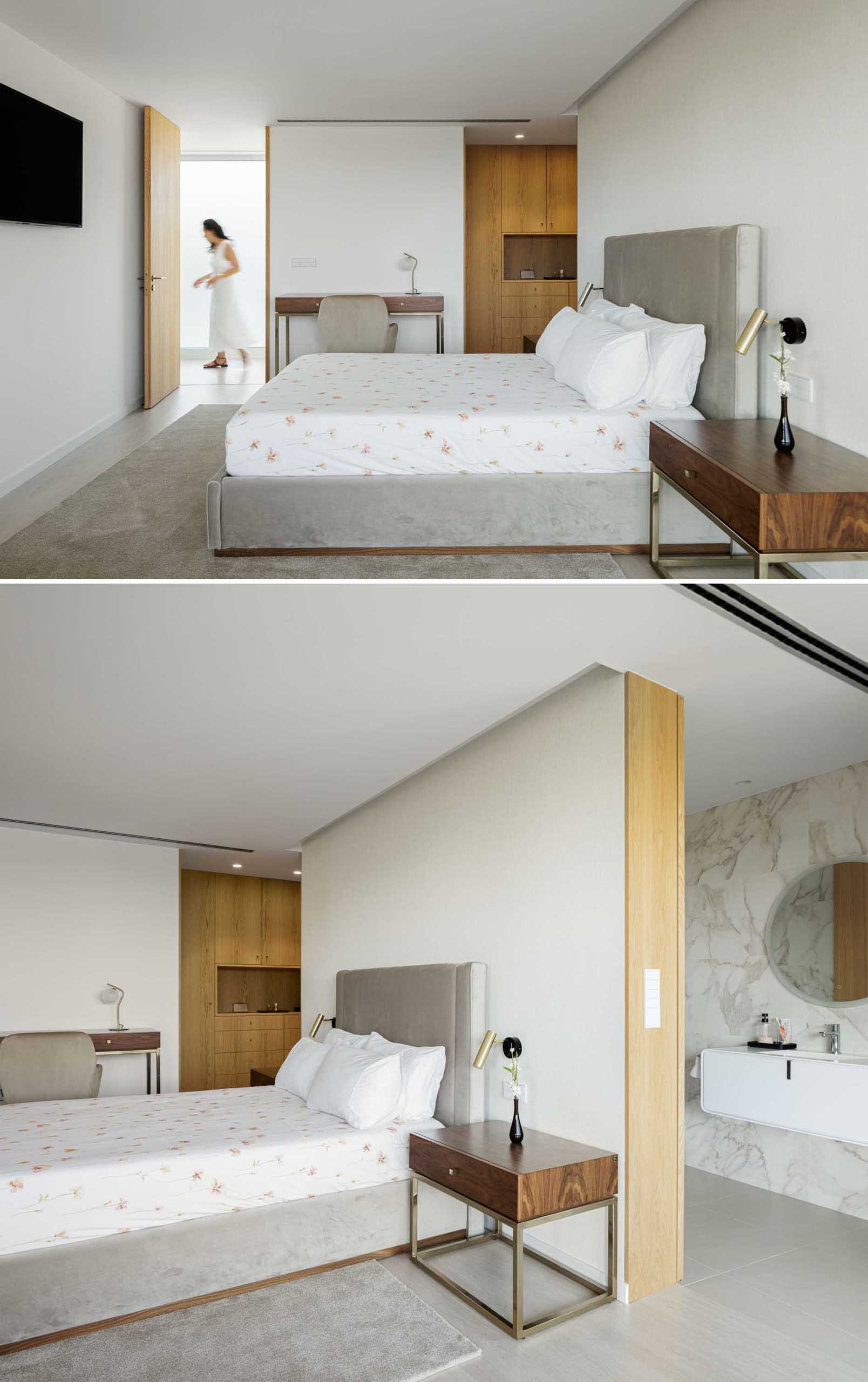 Outside the home, the curved design is accentuated by exterior lighting that's seamlessly integrated into the architecture.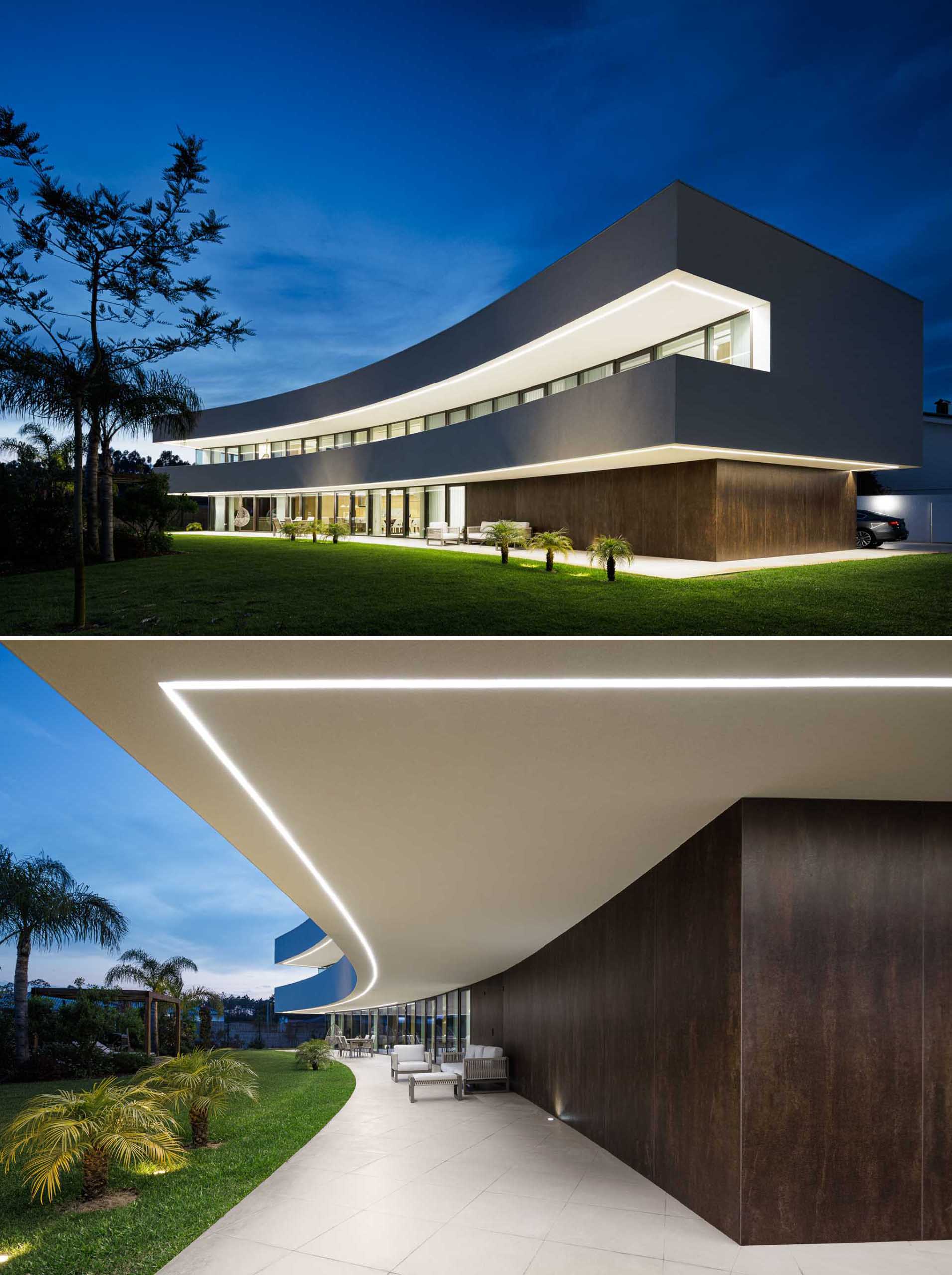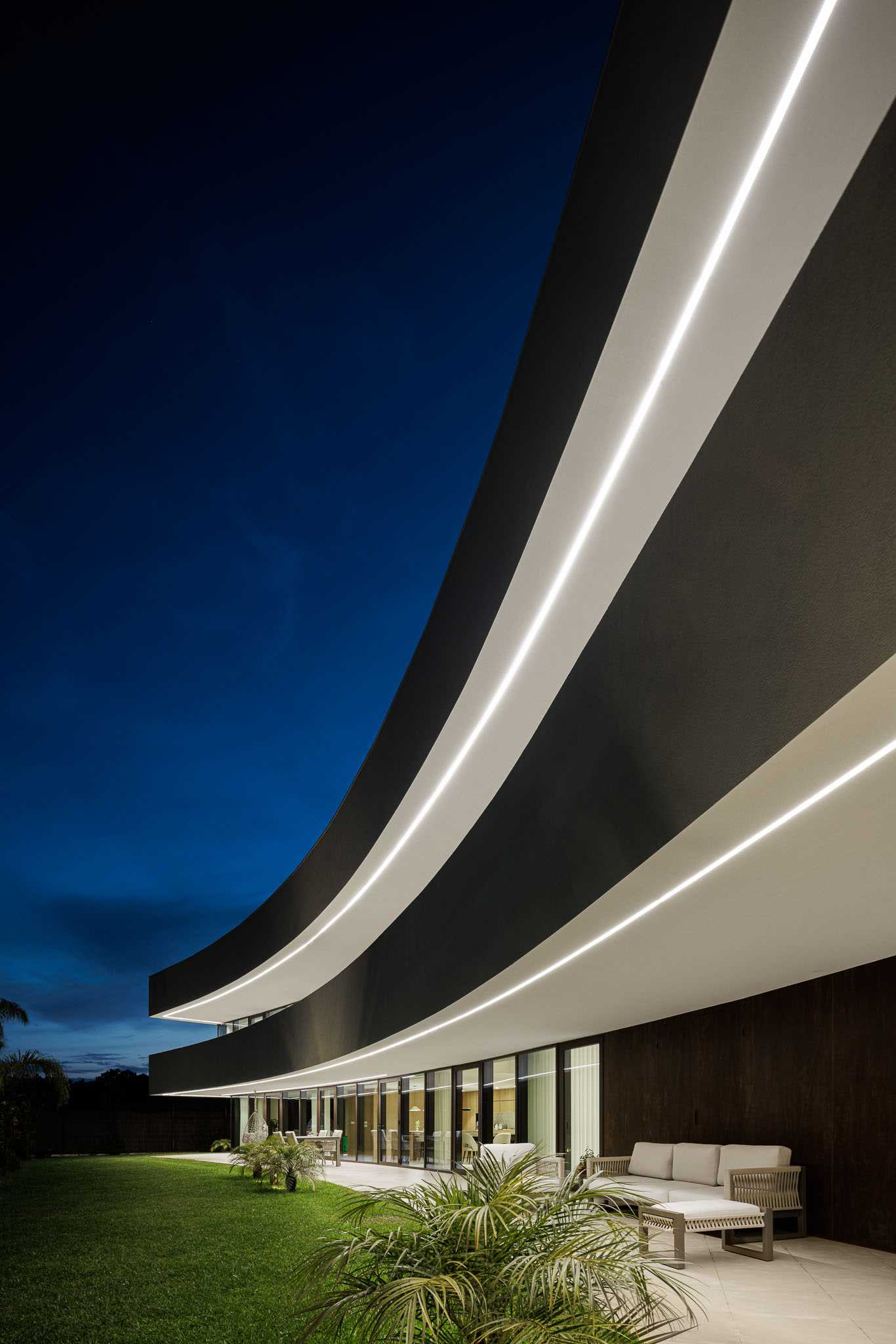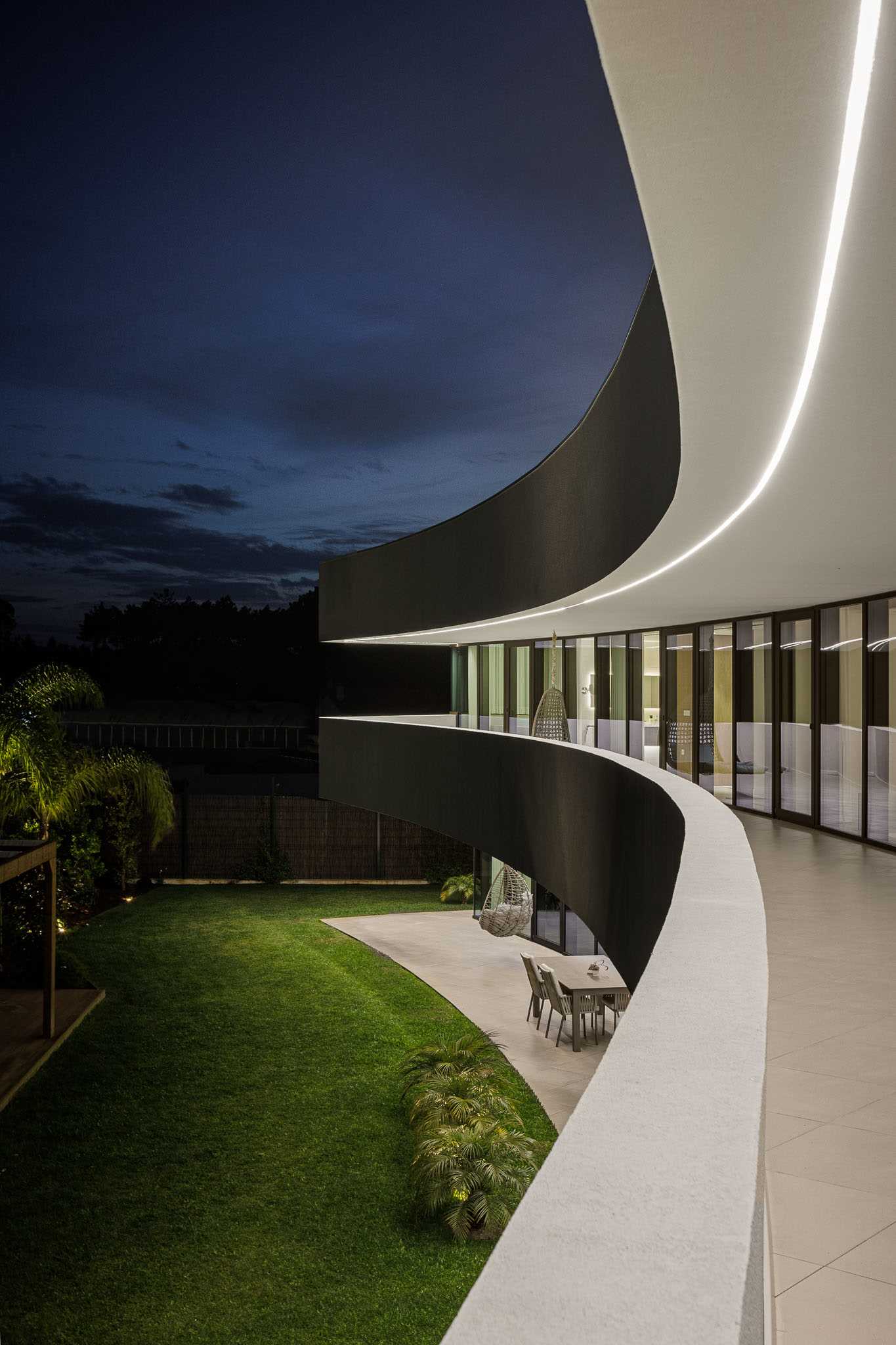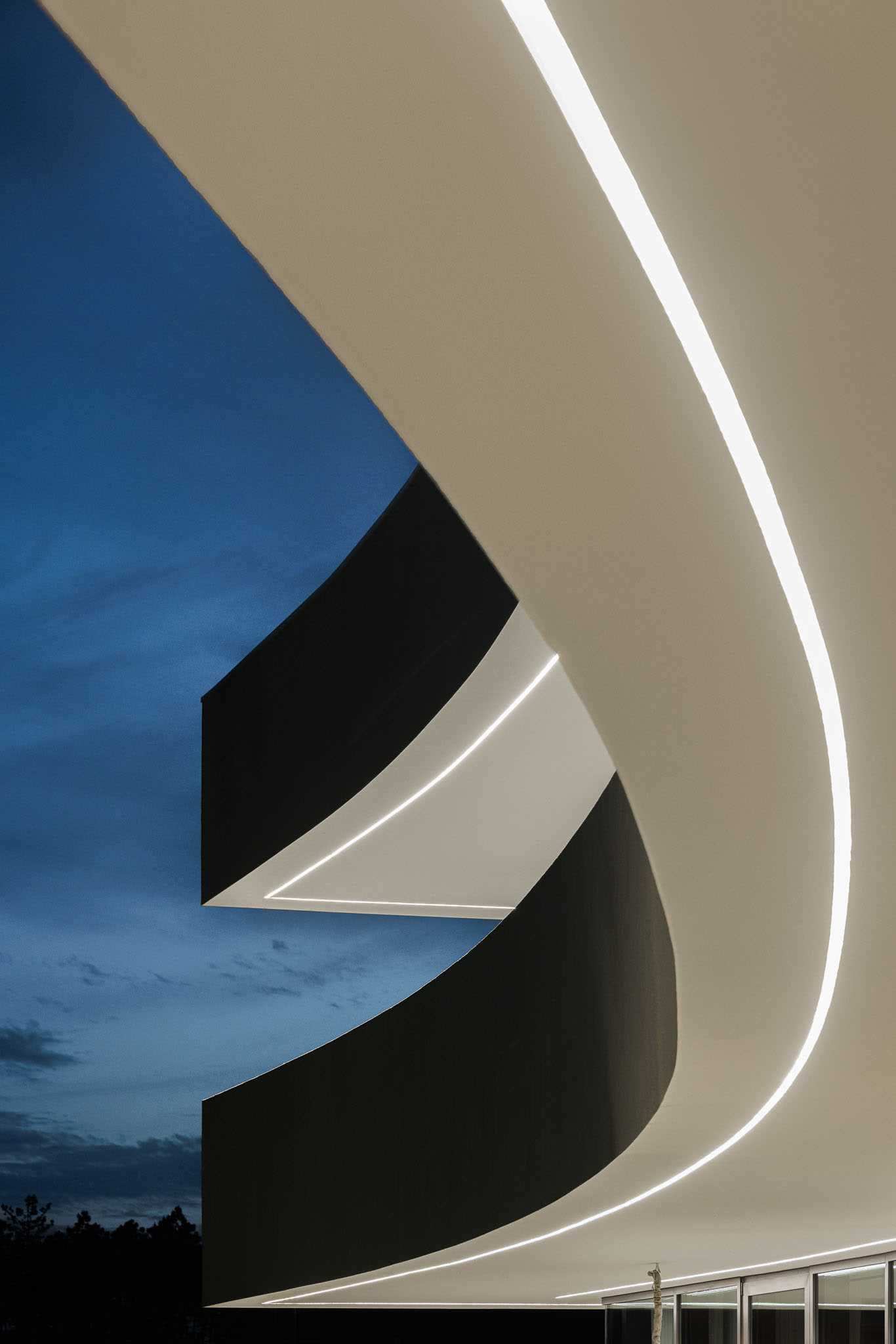 Here are the floor plans that show the curve and the layout of the home.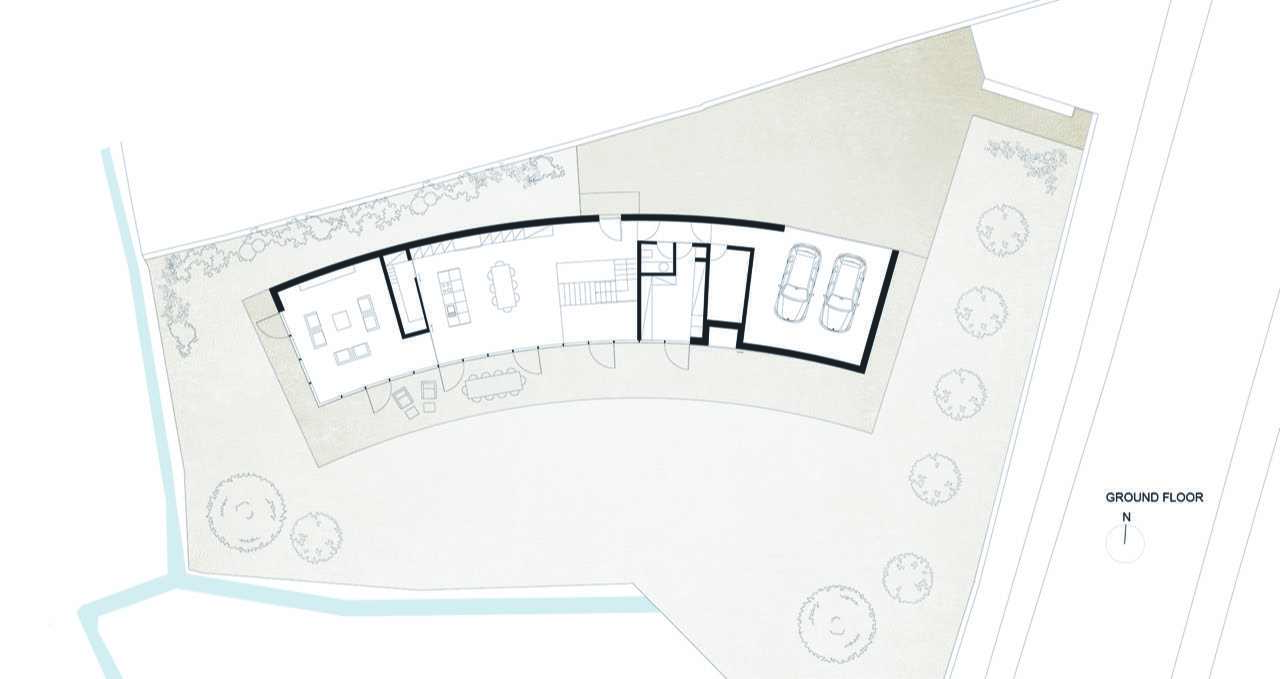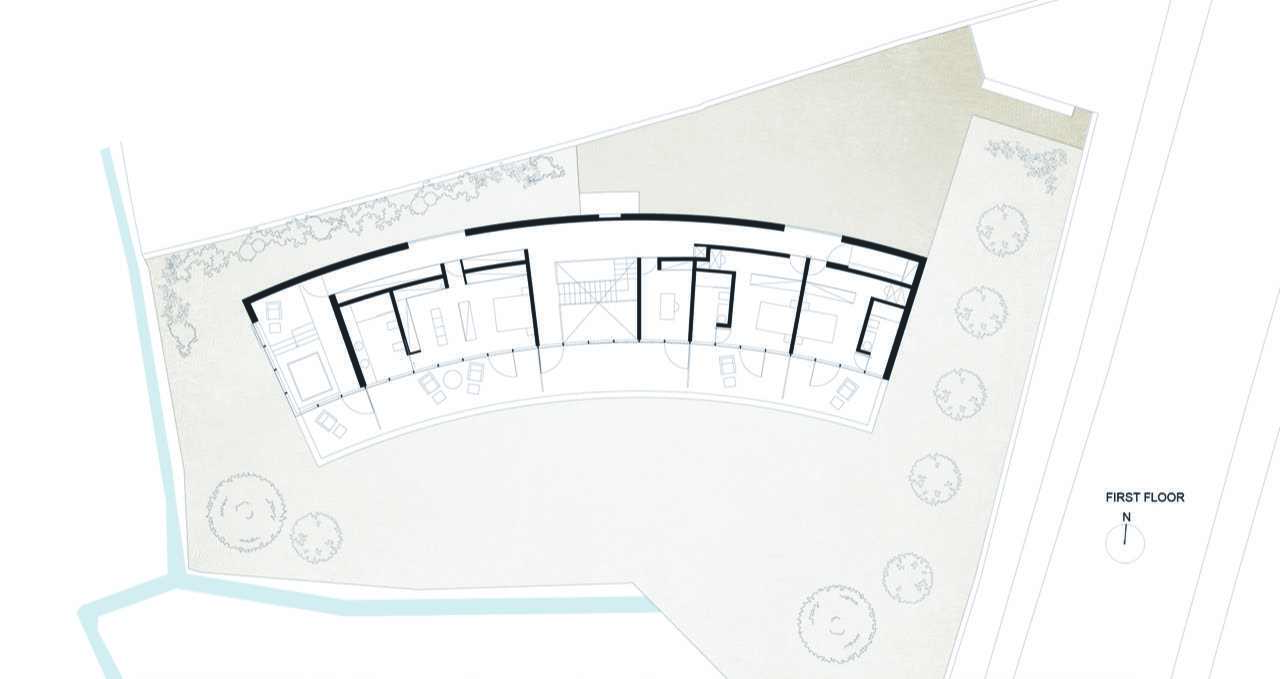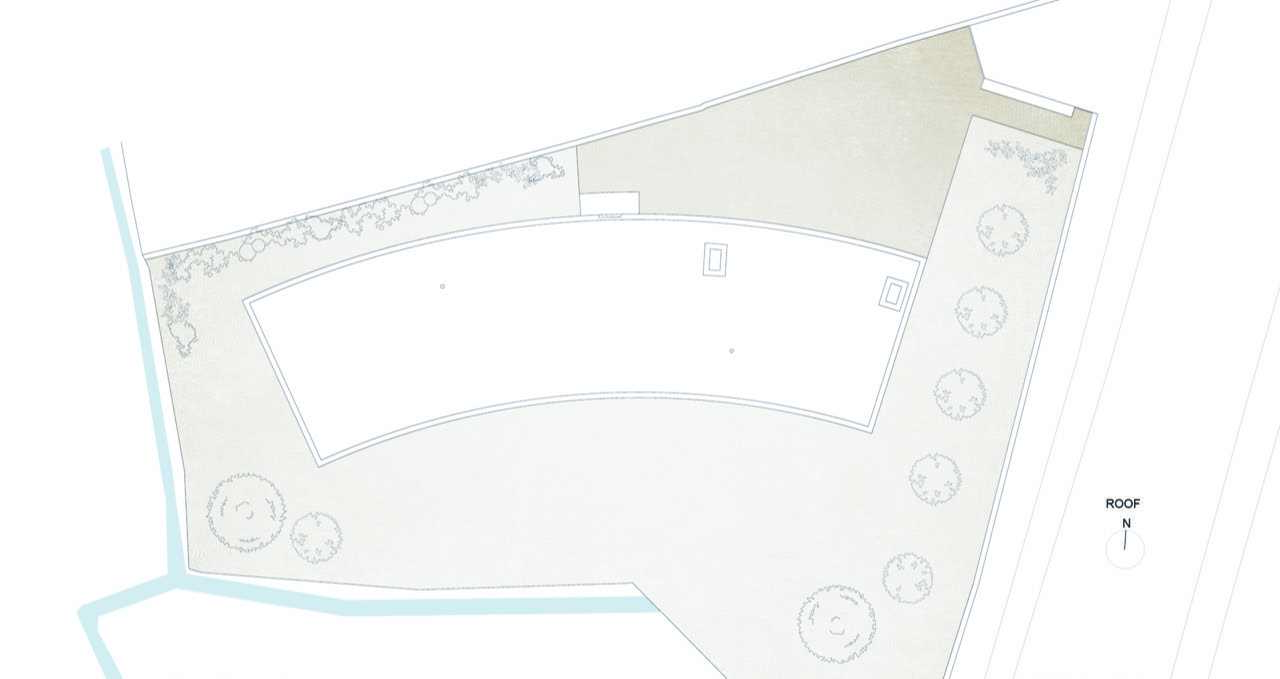 Photography by Ivo Tavares Studio | Architecture Office: Frari – architecture network | Main Architect: Maria Fradinho | Engineering: Pedro Tavares – Engenharia de Projectos, Coordenacao de Seguranca e Direccao de Obras Lda | Landscape Architect: Jardins e Exteriores – Arthur Pereira
Source: Contemporist