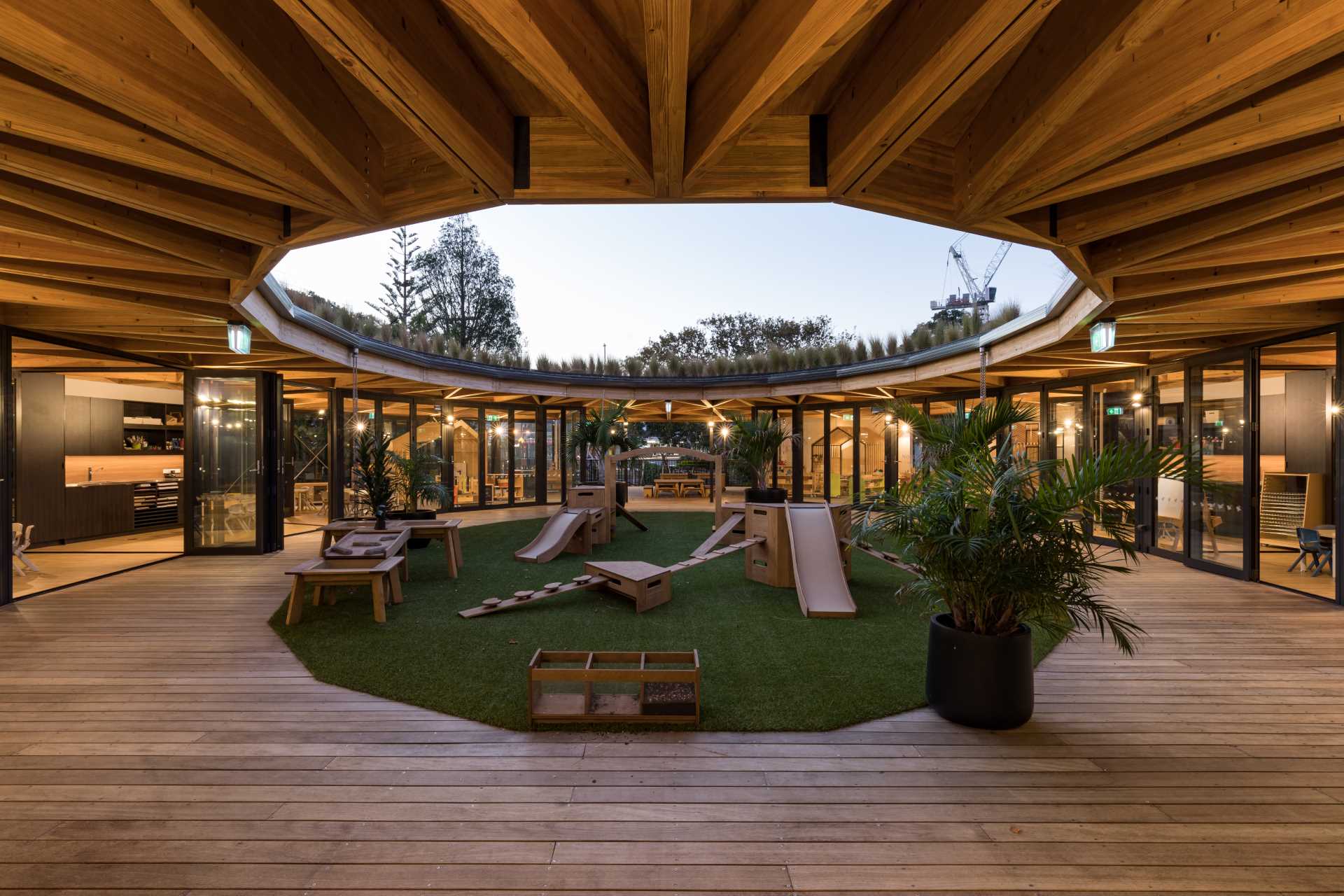 Collingridge And Smith Architects has completed Kakapo Creek, an early learning centre for up to 100 children in Auckland, New Zealand.
Founded on the idea of Nga Hau E Wha, the four winds, being symbolic as a meeting place for people from all backgrounds.
This idea is embodied in the design of the building, forming it into a circular shape to create a central meeting space, with four main classrooms arranged around it.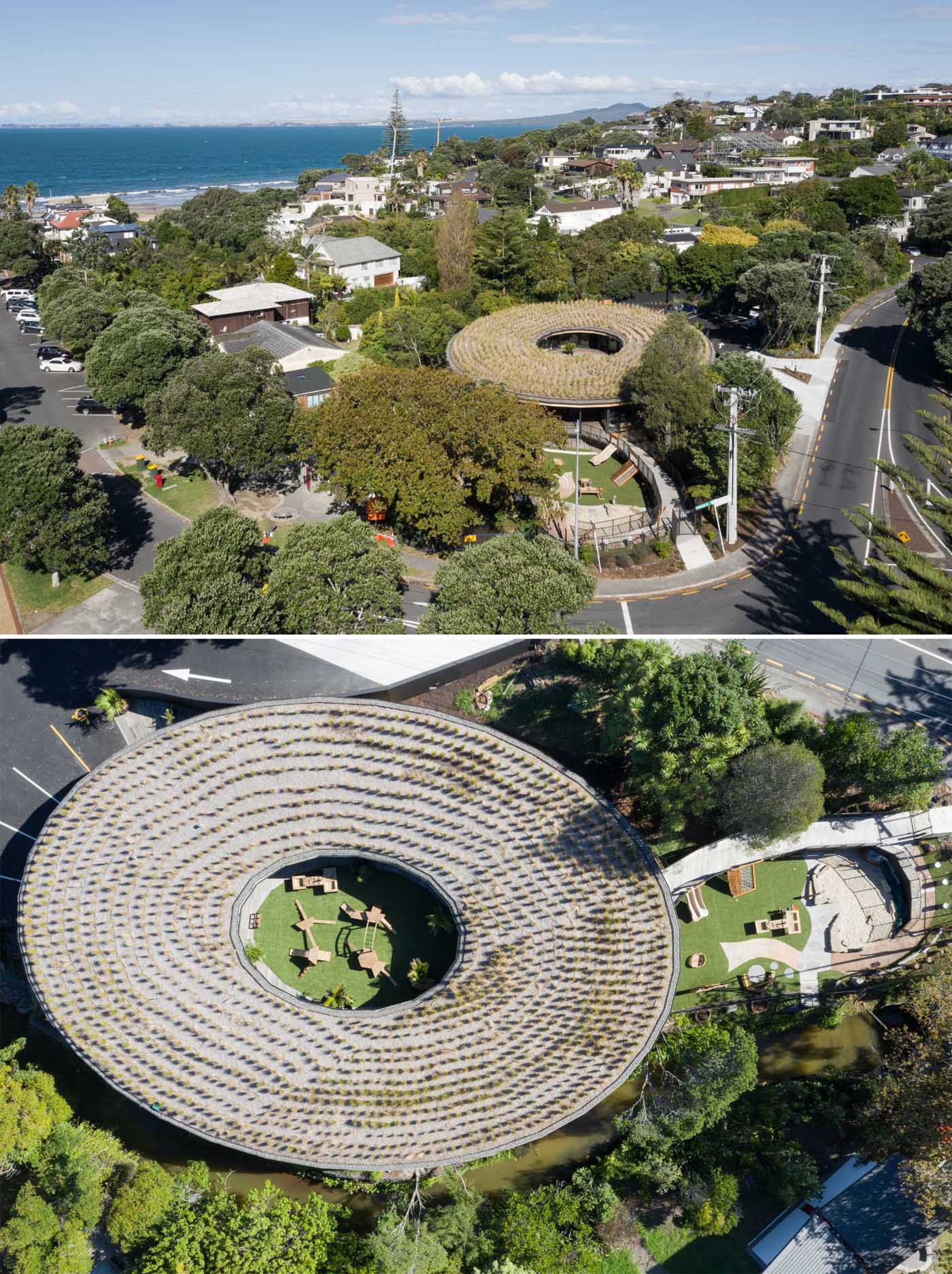 The circular design is topped off by a timber glulam / ply roof canopy and green roof, further unifying the spaces beneath, and blending the building into its natural environment.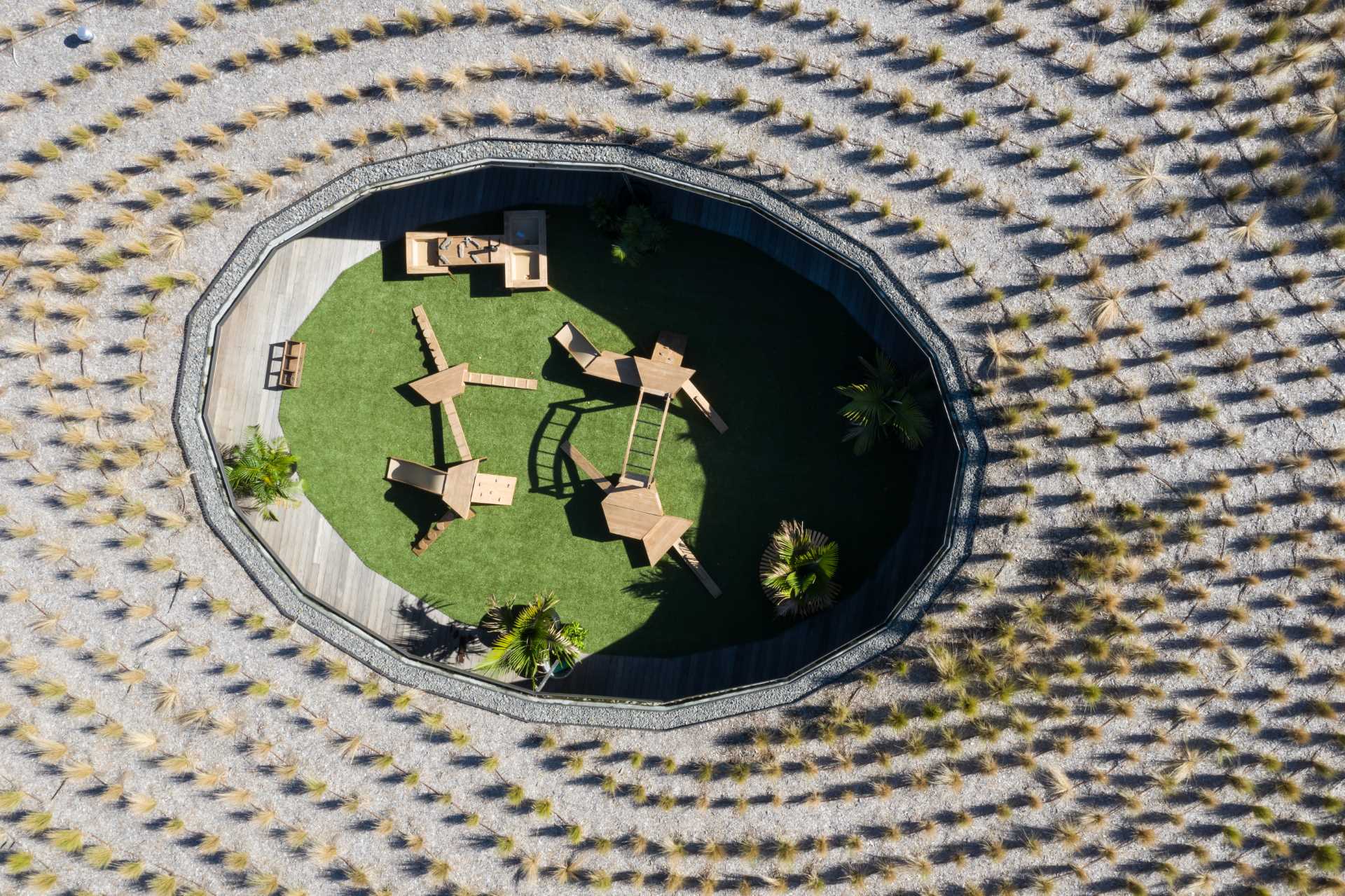 The green roof reduces rainwater runoff by over 50% from the roof. All rainwater from the roof is discharged to the ground below the building, where it is cleaned by bacteria in the soil and gravel filters and eventually filtered back to the stream, while extensive landscaping around the building and on the roof with native plants enhances biodiversity.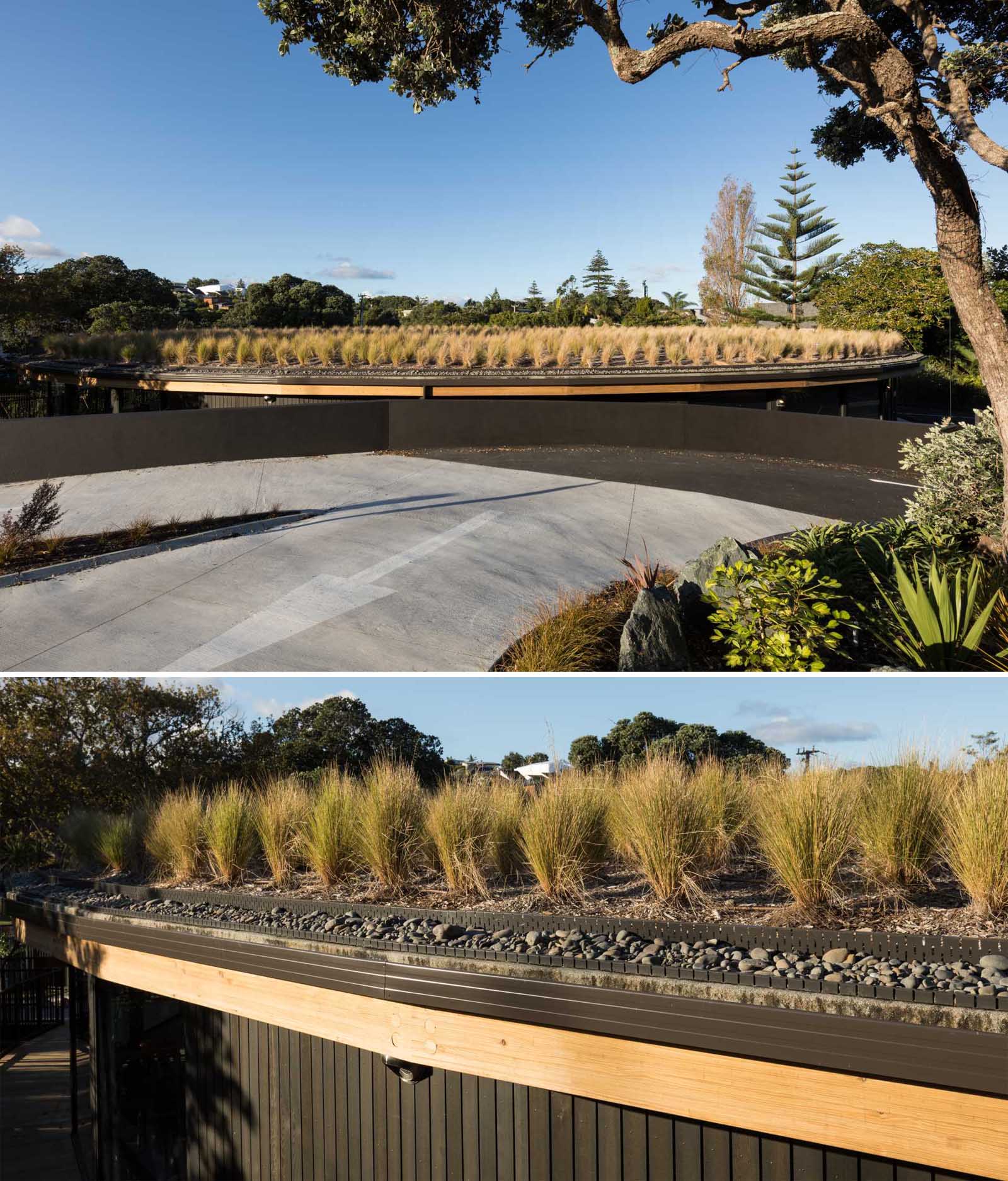 The centrally located playground is open to the elements and is surrounded by the classrooms.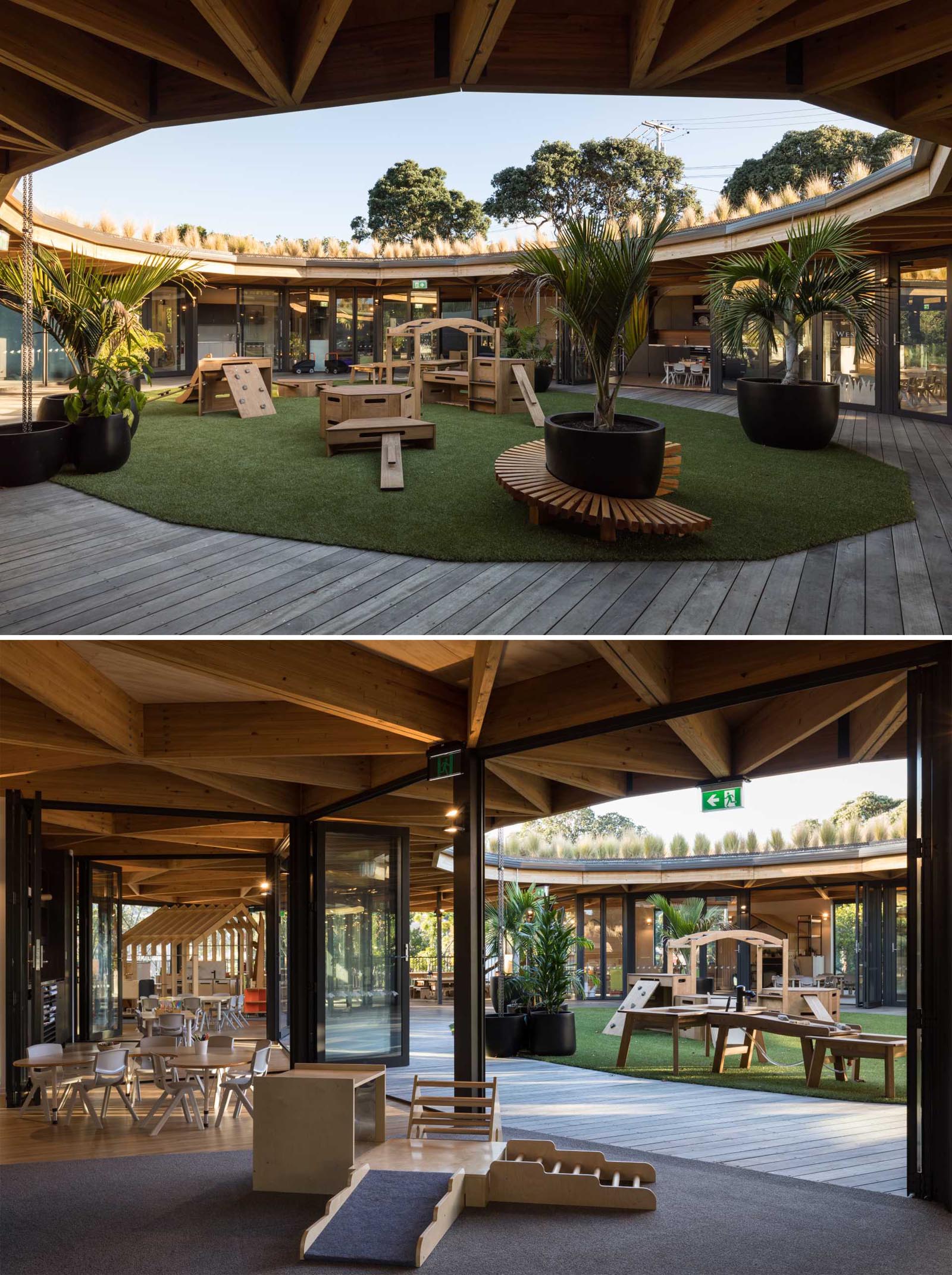 The four classrooms have floor-to-ceiling windows that provide views of the courtyard, which then allows for a connection between inside and out, and between the rooms themselves.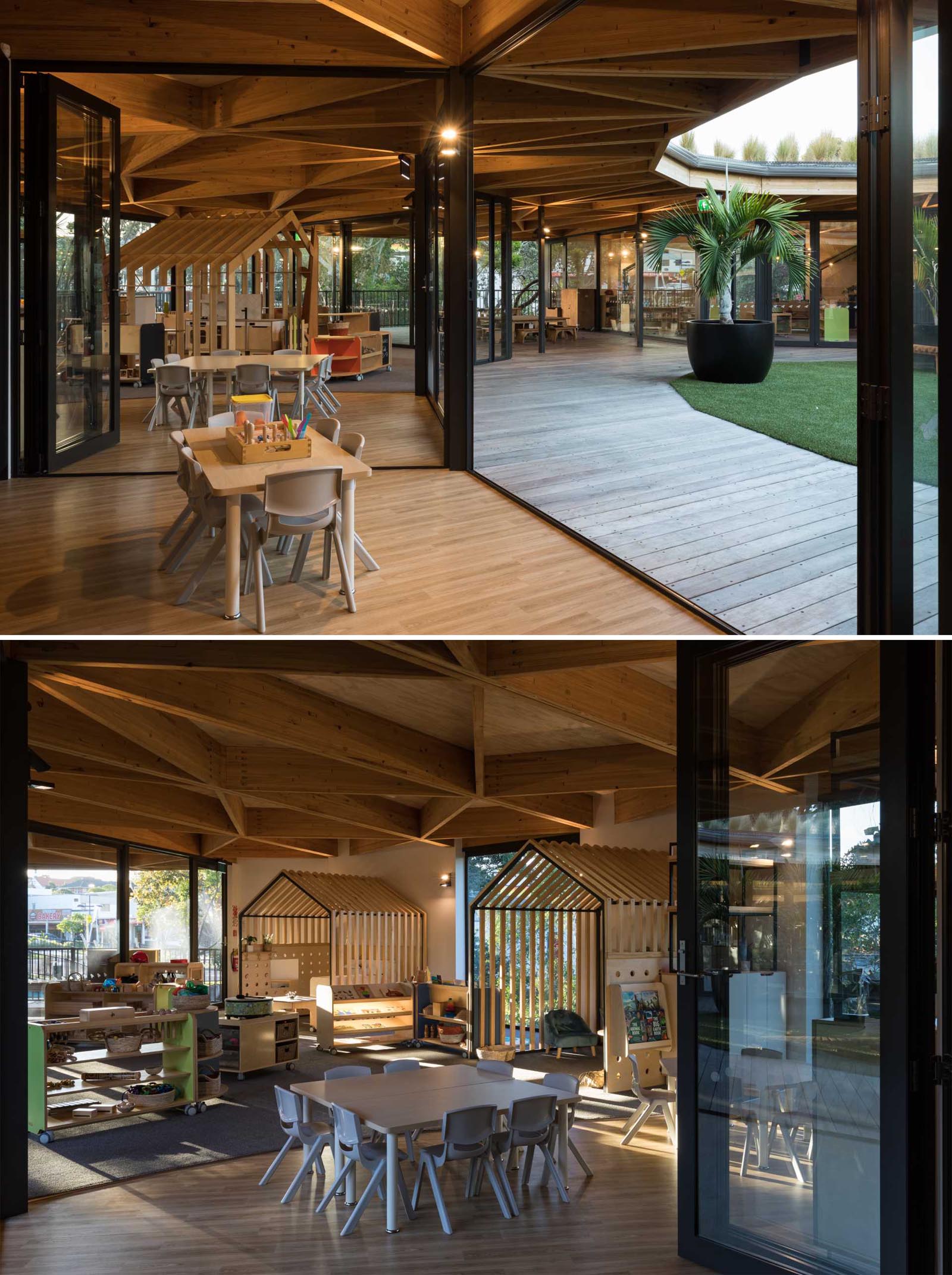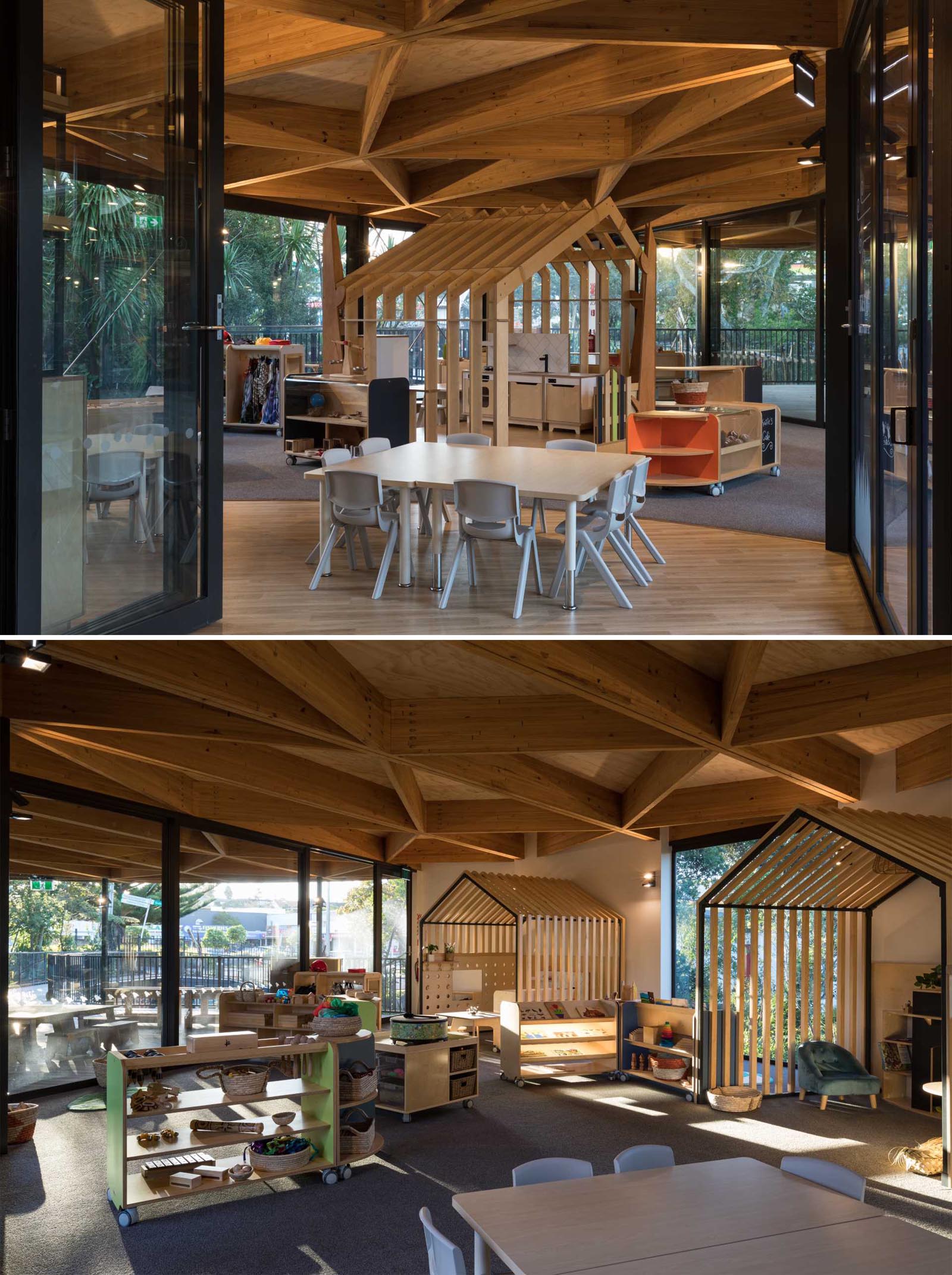 A covered outdoor area showcases the wood structure and has a view of a secondary play area.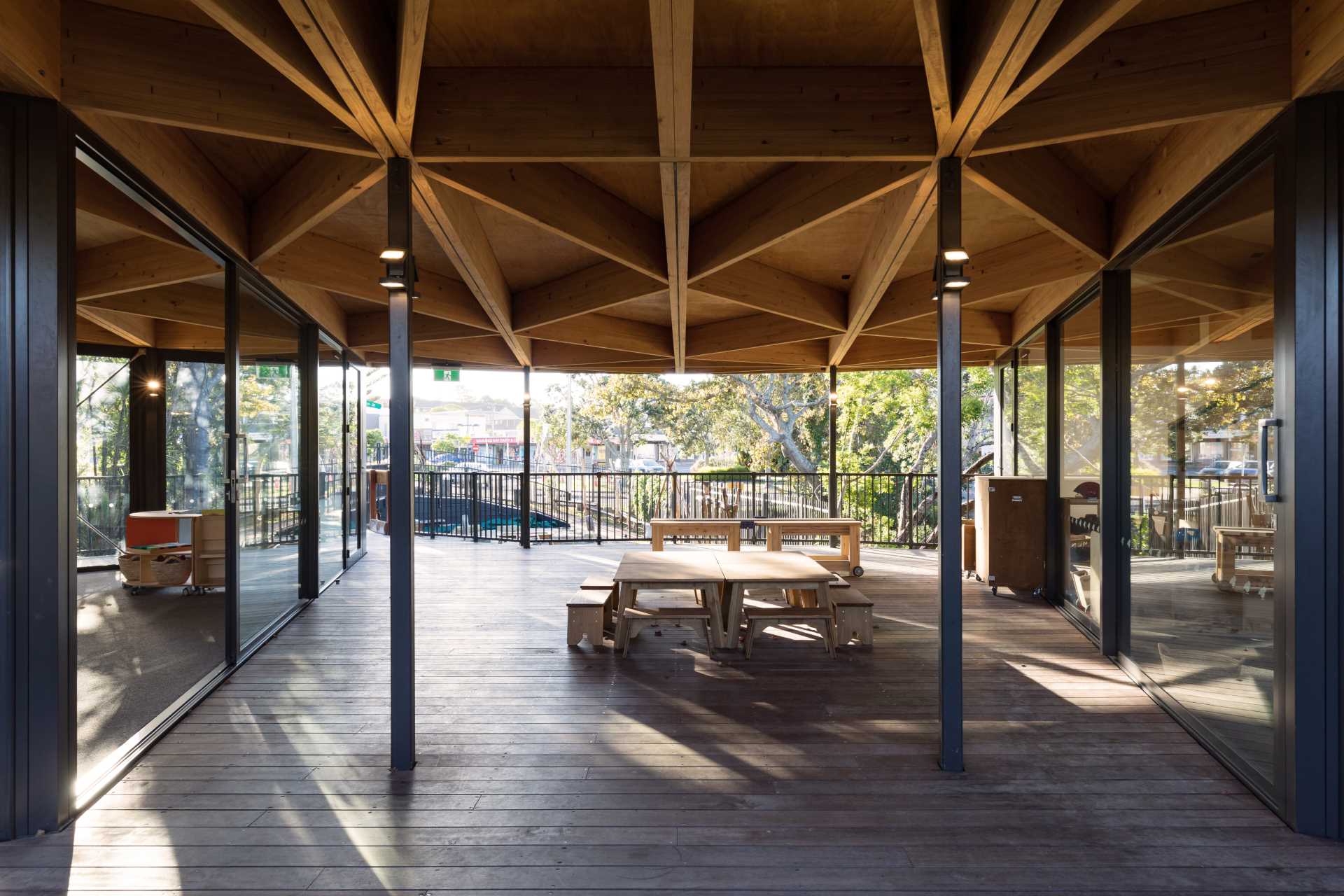 There's also a second playground that can be accessed via slides and climbing ramps from a walkway.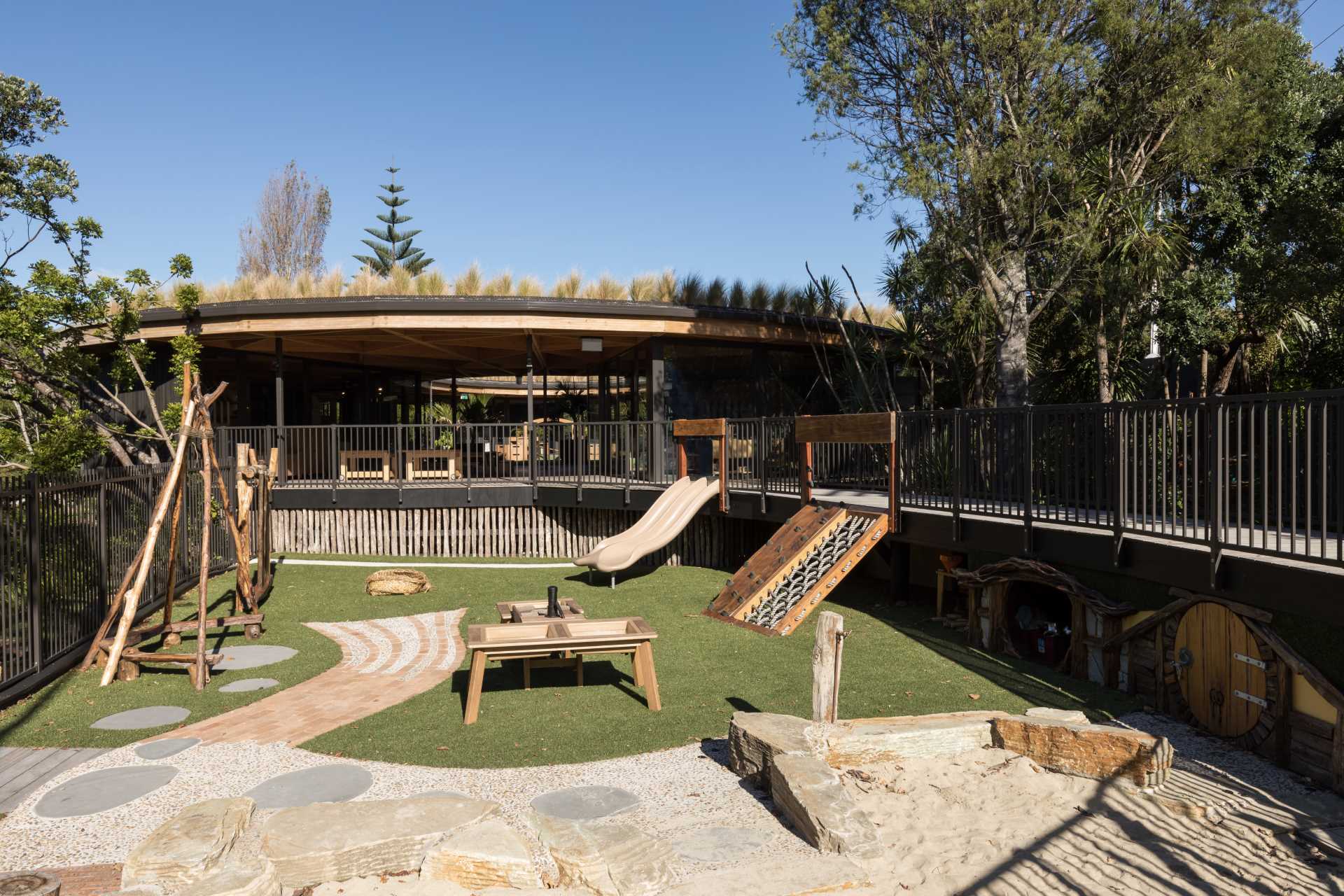 Photography by Mark Scowen | Architect: Collingridge And Smith Architects | Project Team: Phil Smith, Akash Kumar | Construction: Meridian Construction | Interiors: Meridian Construction | Engineer: Markplan Consulting | Playground Designer: Tessa Rose, Australia | Playground builders: Auckland Supercity Builders
Source: Contemporist