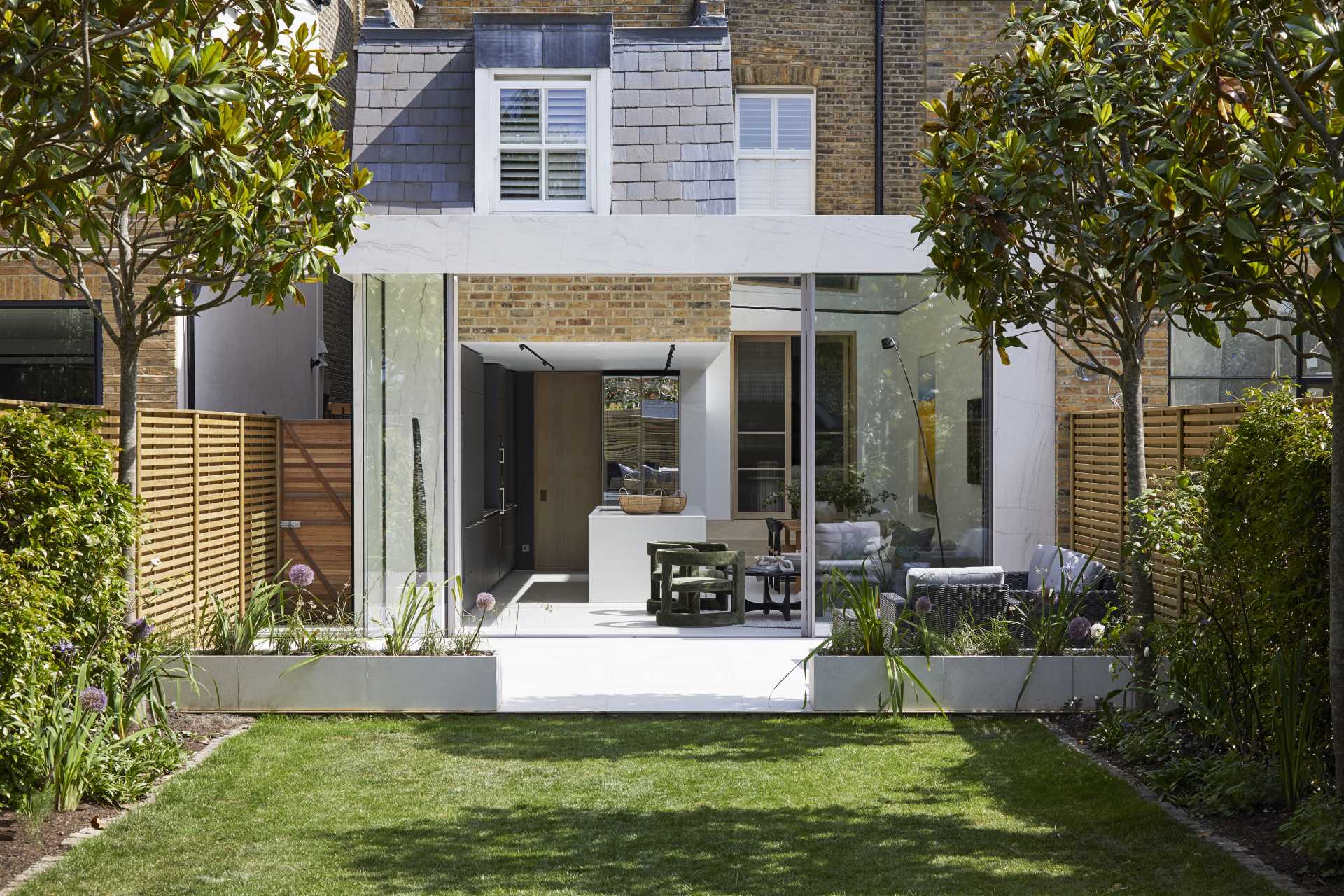 Architecture and interiors firm Finkernagel Ross has recently completed a contemporary rear extension to a traditional Victorian home, located in West London, England.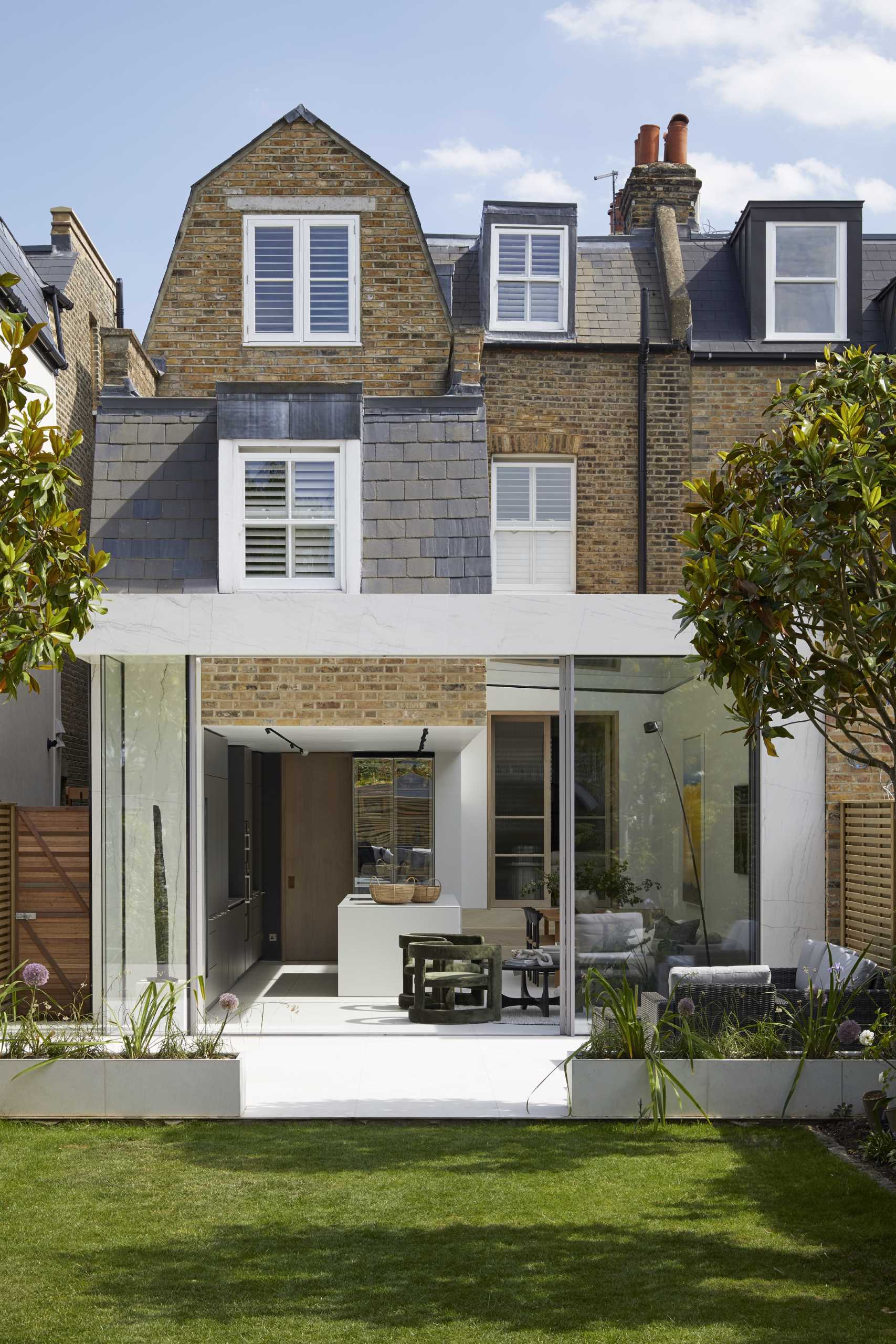 The rear extension, which connects the new interior spaces to the garden, has floor-to-ceiling windows and a large sliding glass door.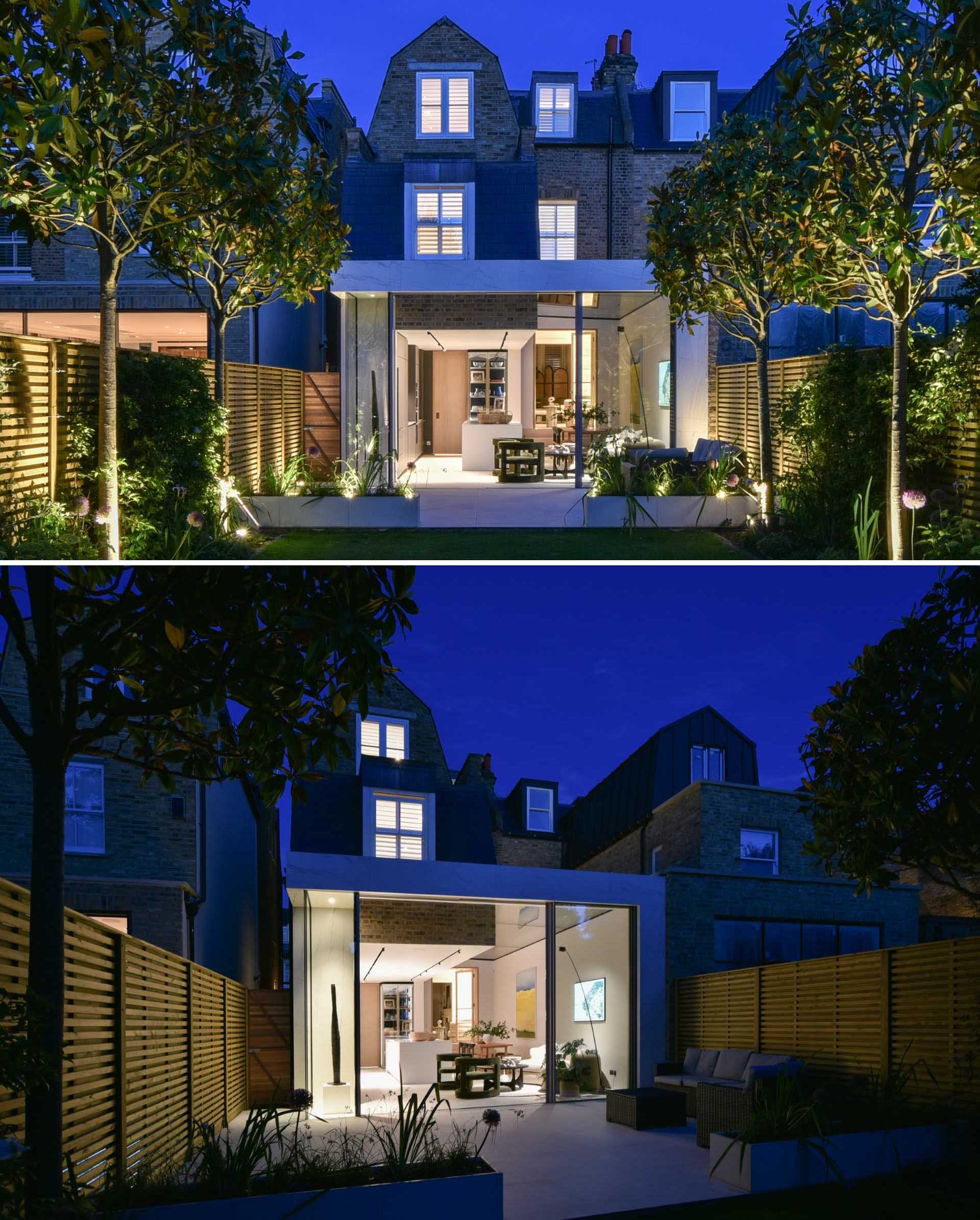 Inside the new extension is a kitchen, living room, and dining area, however one of the key design elements is a long skylight that fills the interior with natural light.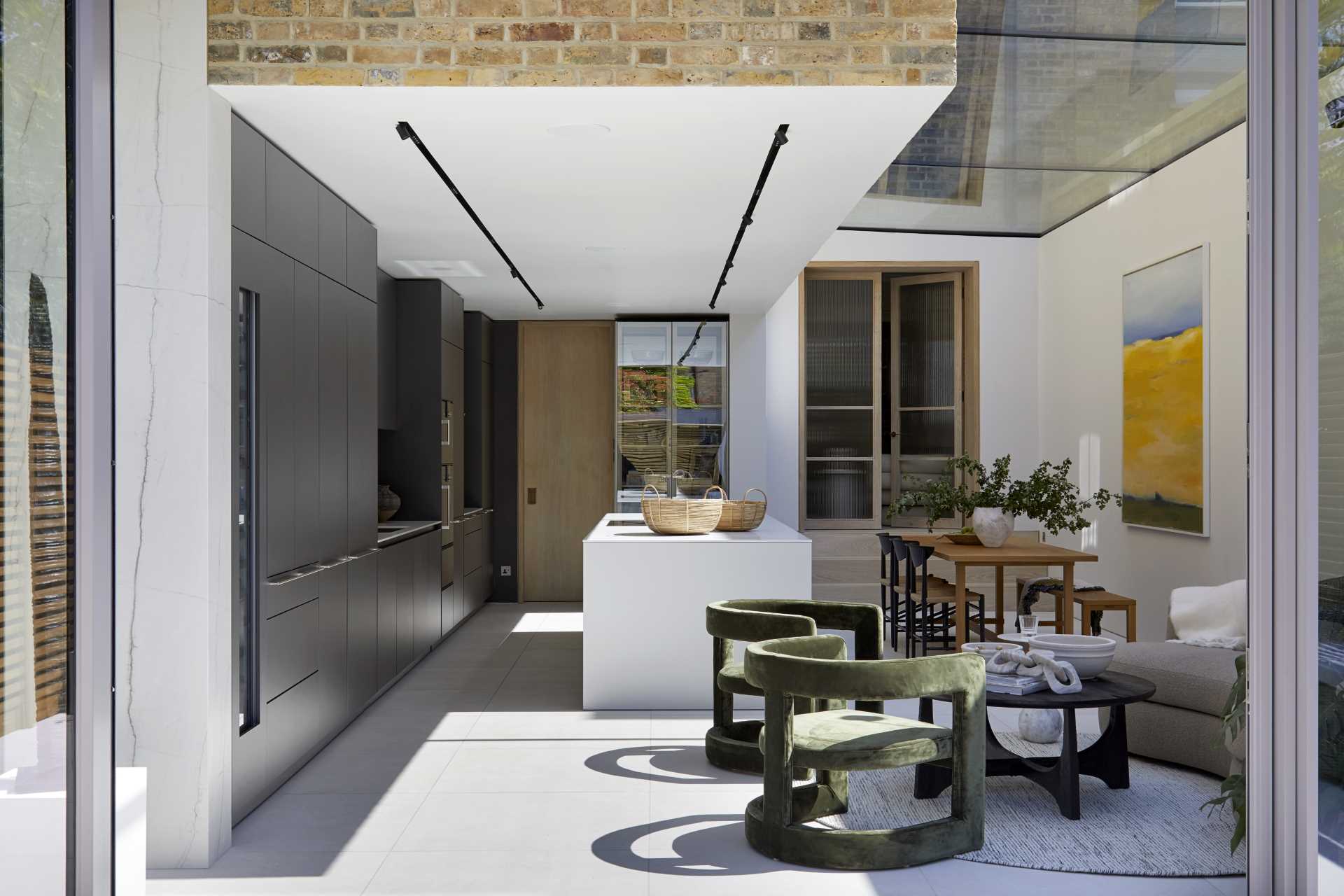 The skylight travels along one side of the open plan room, from the living room to the dining area, and provides a glimpse of the rear wall of the original house.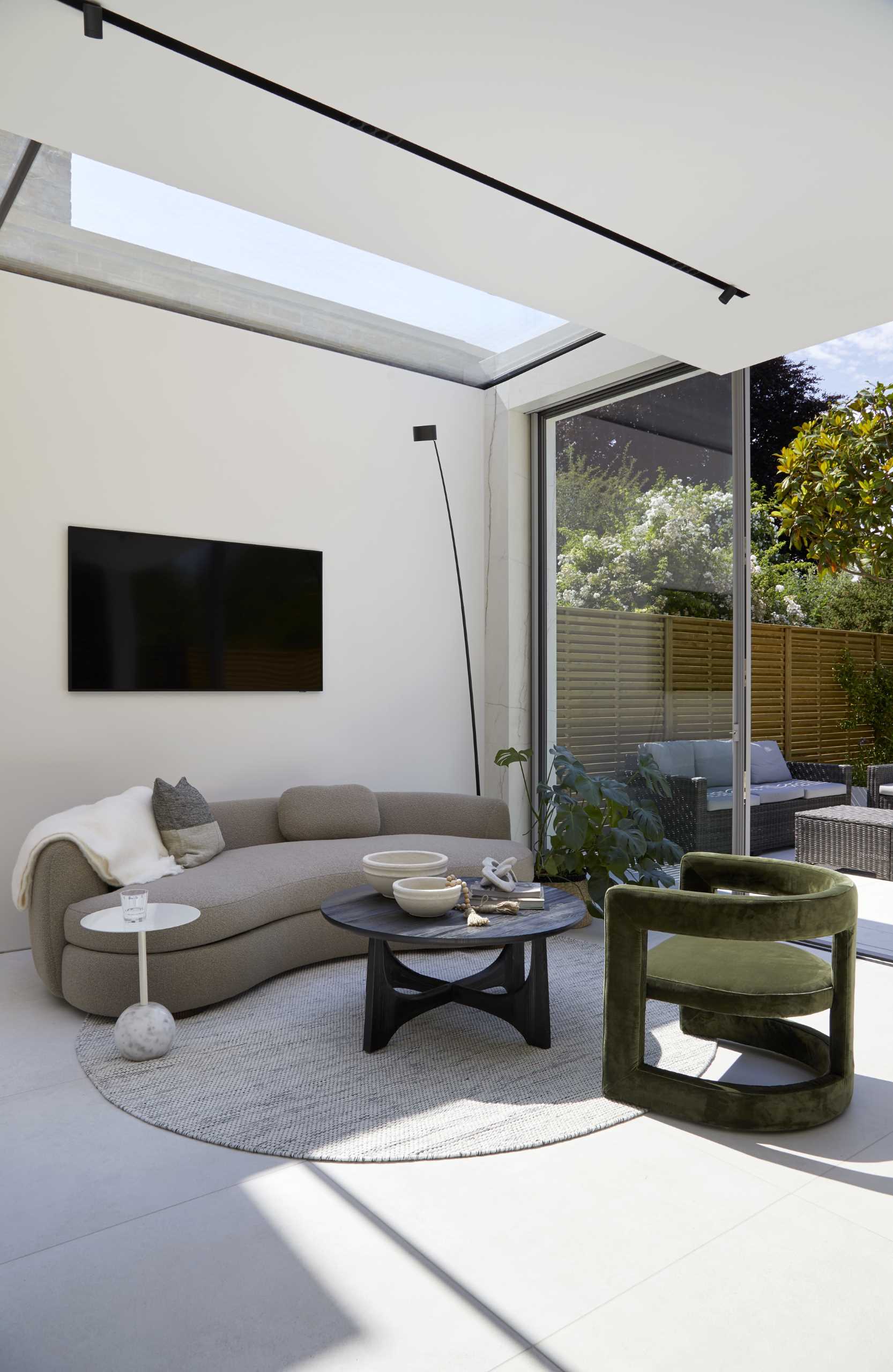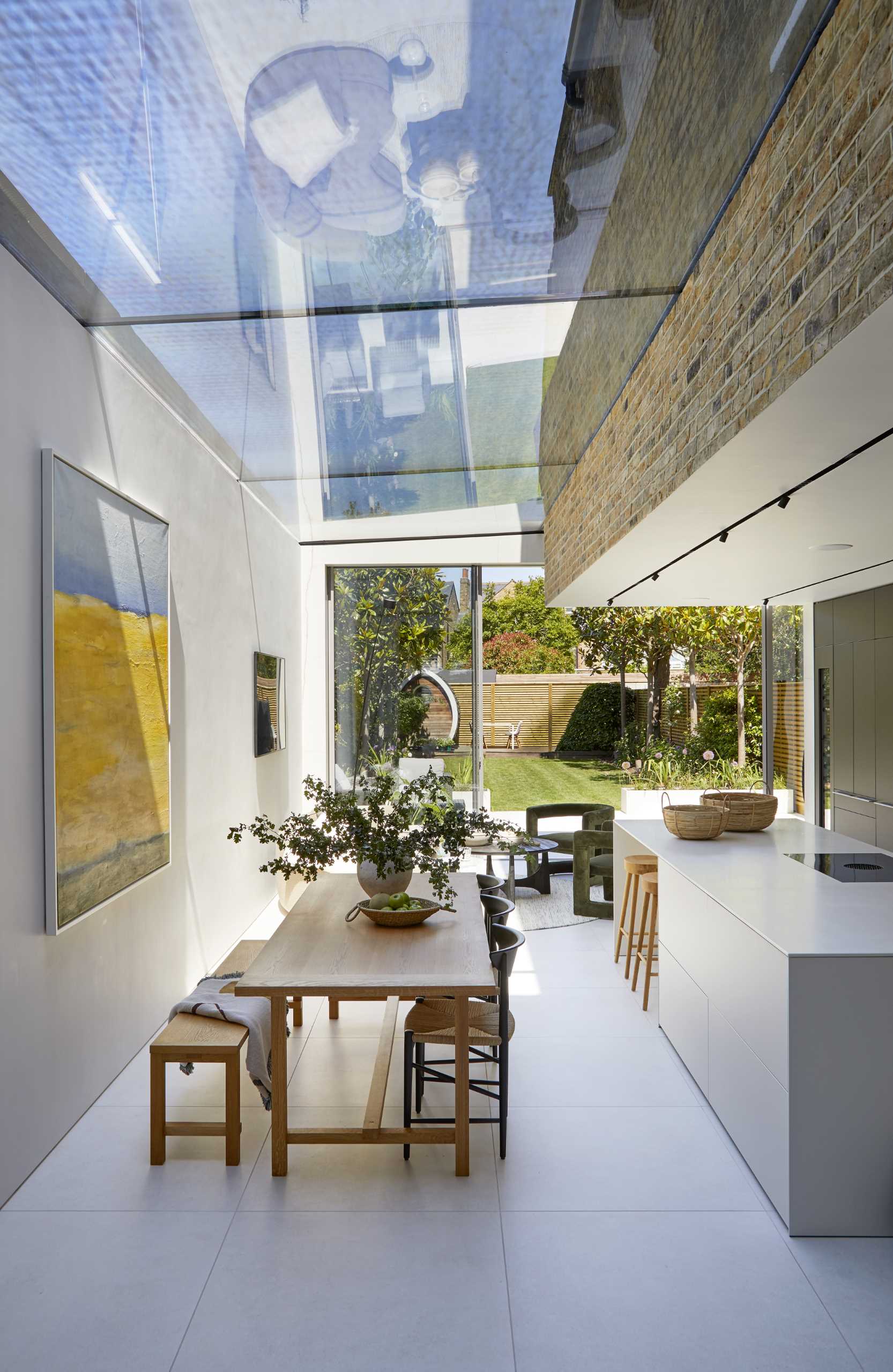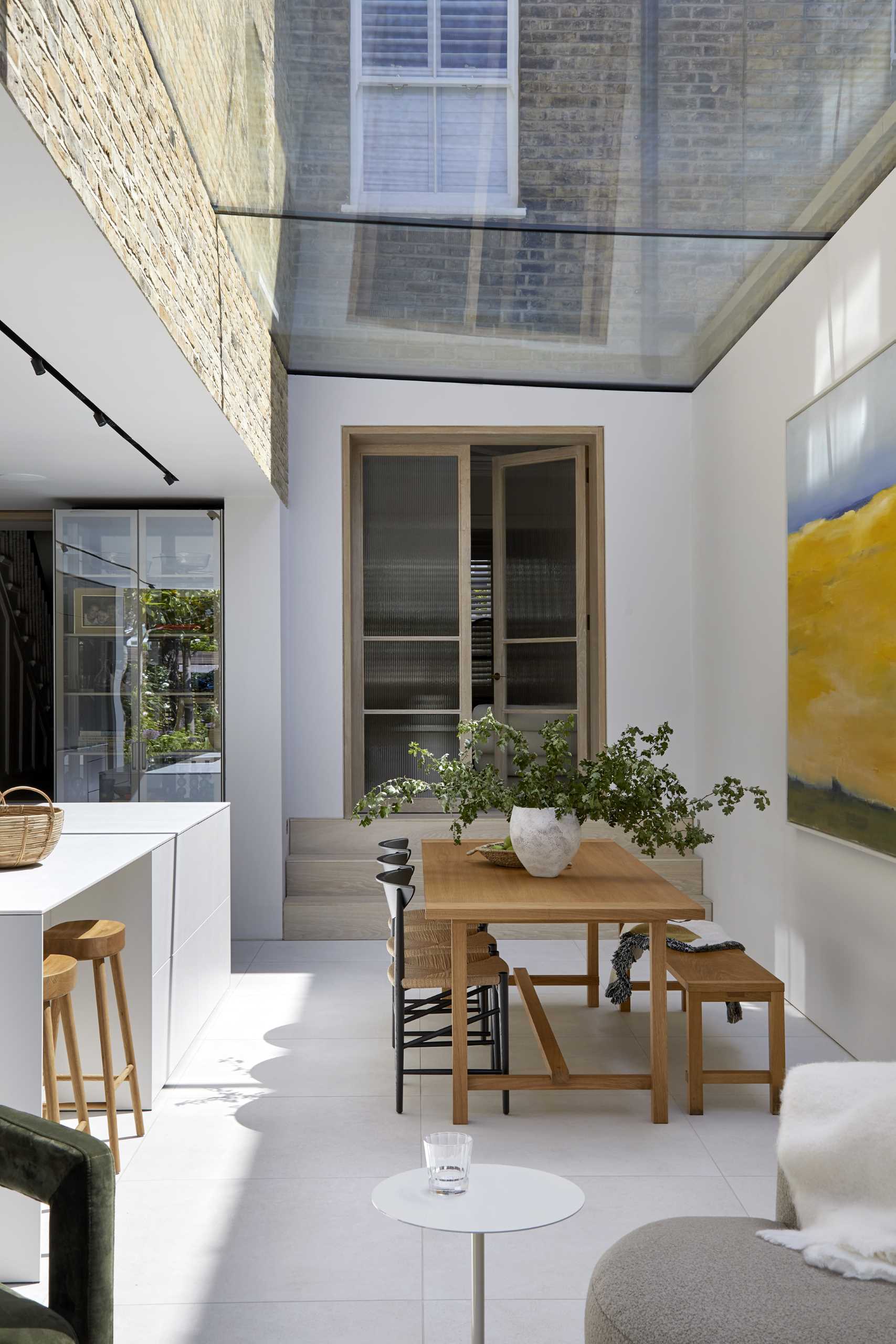 The dining area, furnished with a wood table and bench, and dining chairs with black frames, also includes a large colorful artwork by Puck Steinbrecher.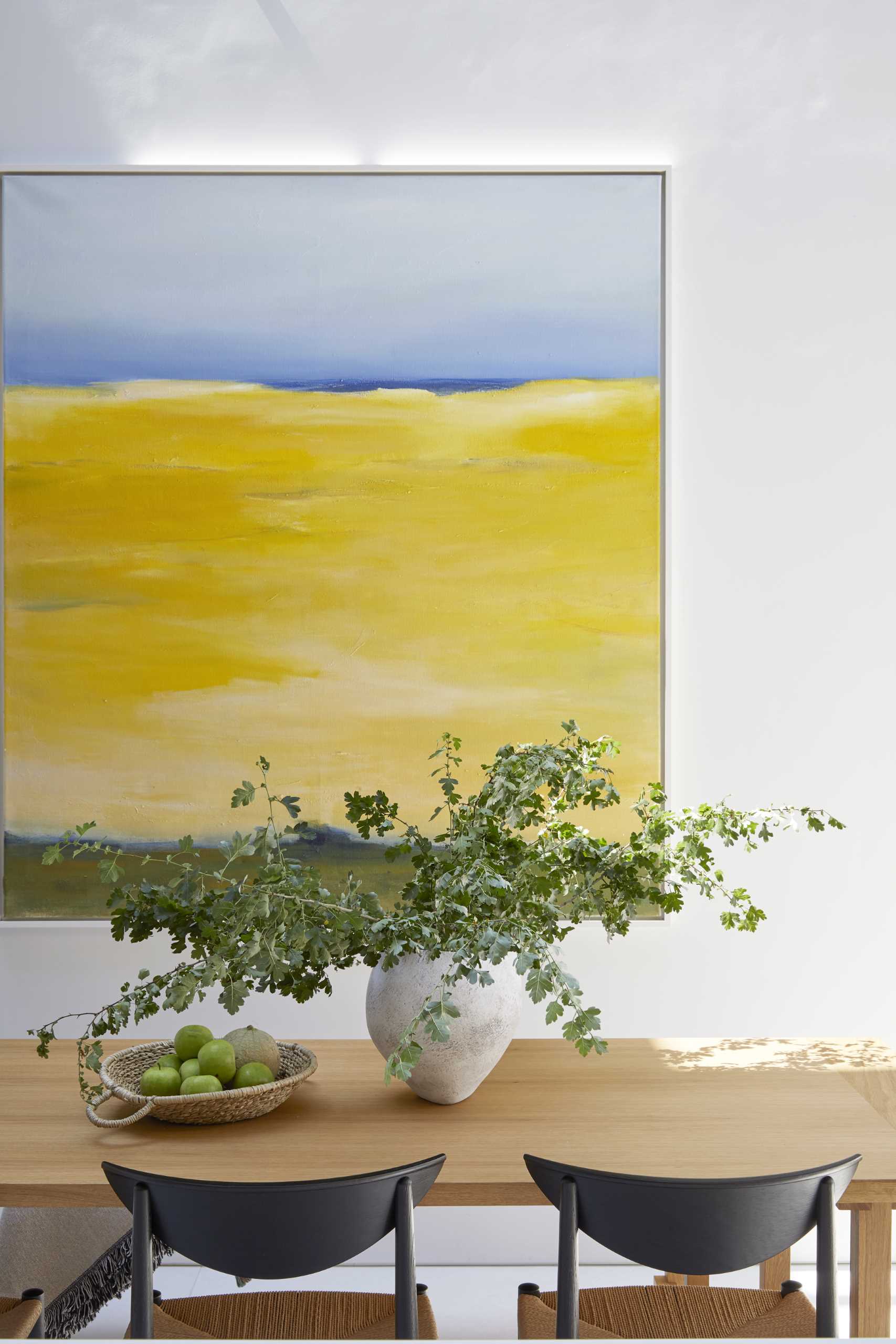 At night, the skylight allows for views of the stars.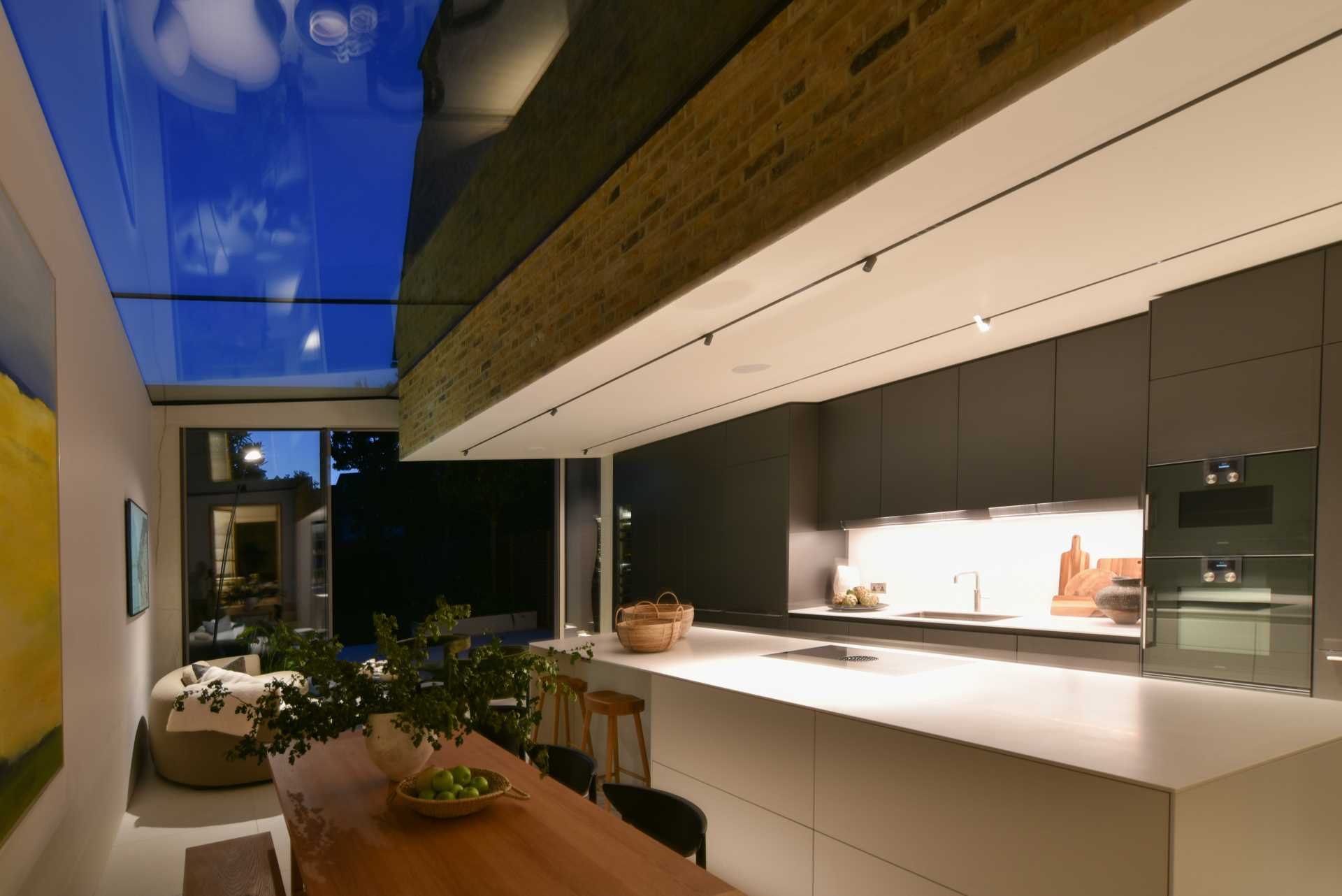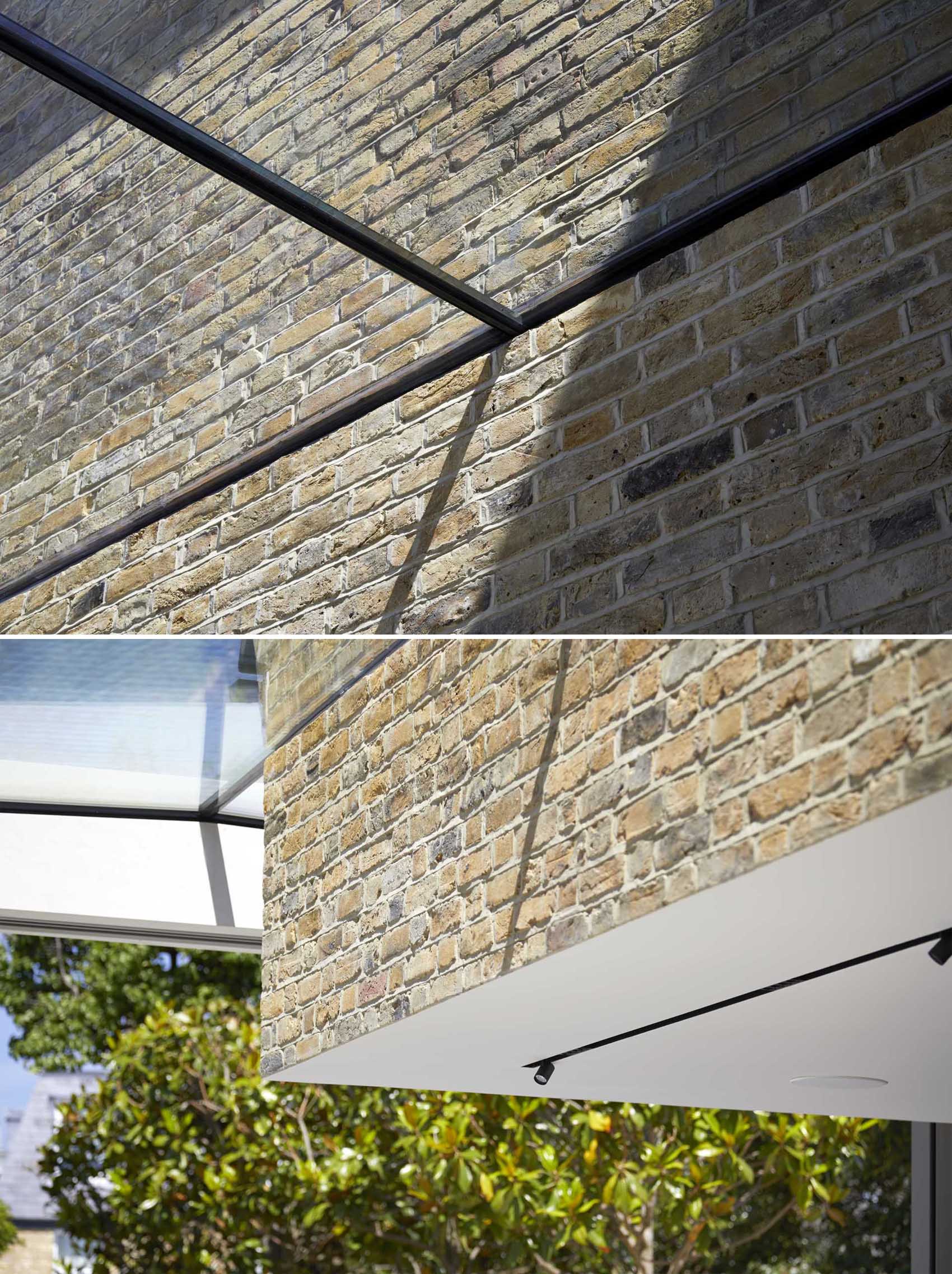 In the kitchen, matte black cabinets have been chosen to contrast the white island and backsplash.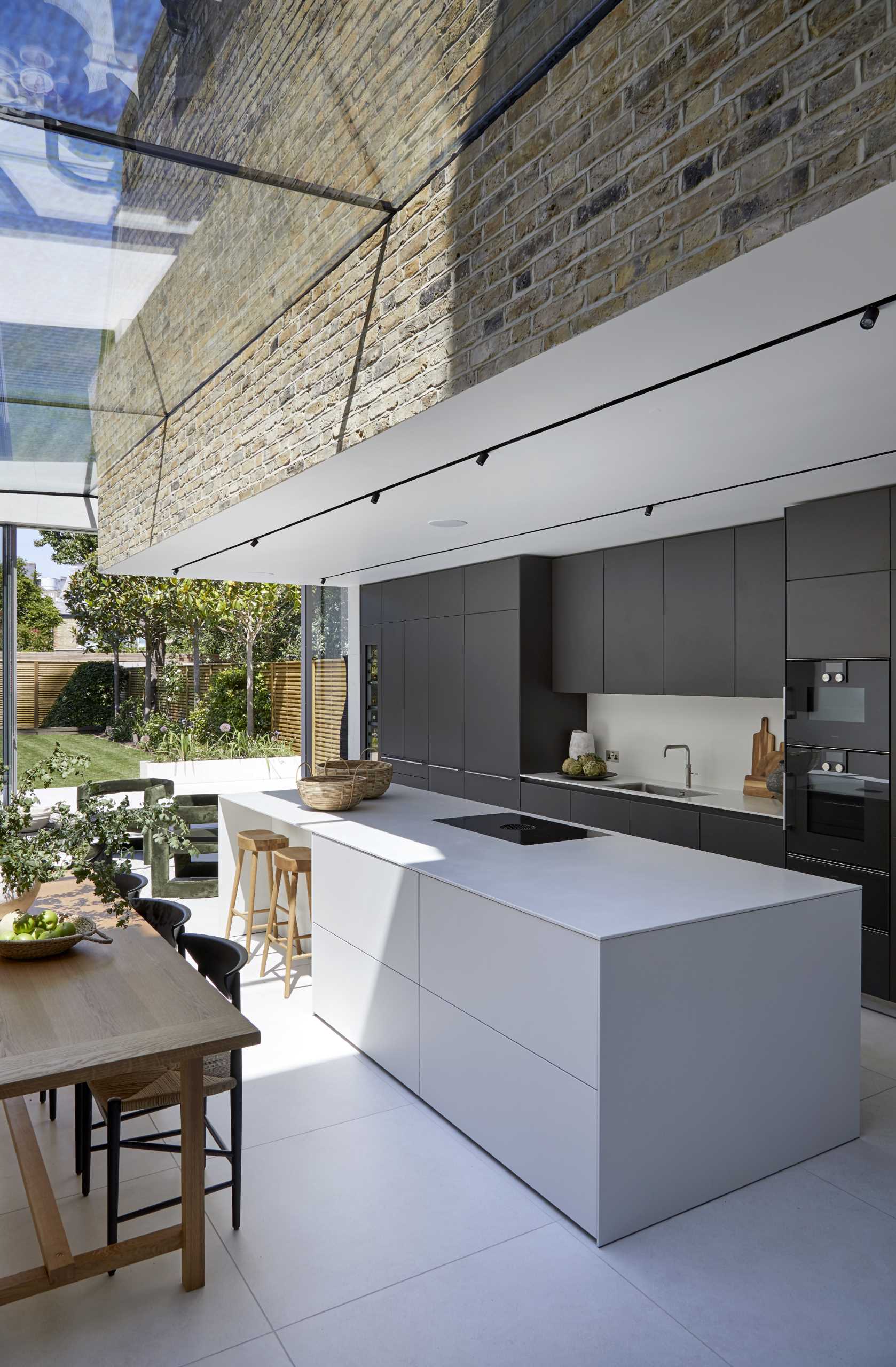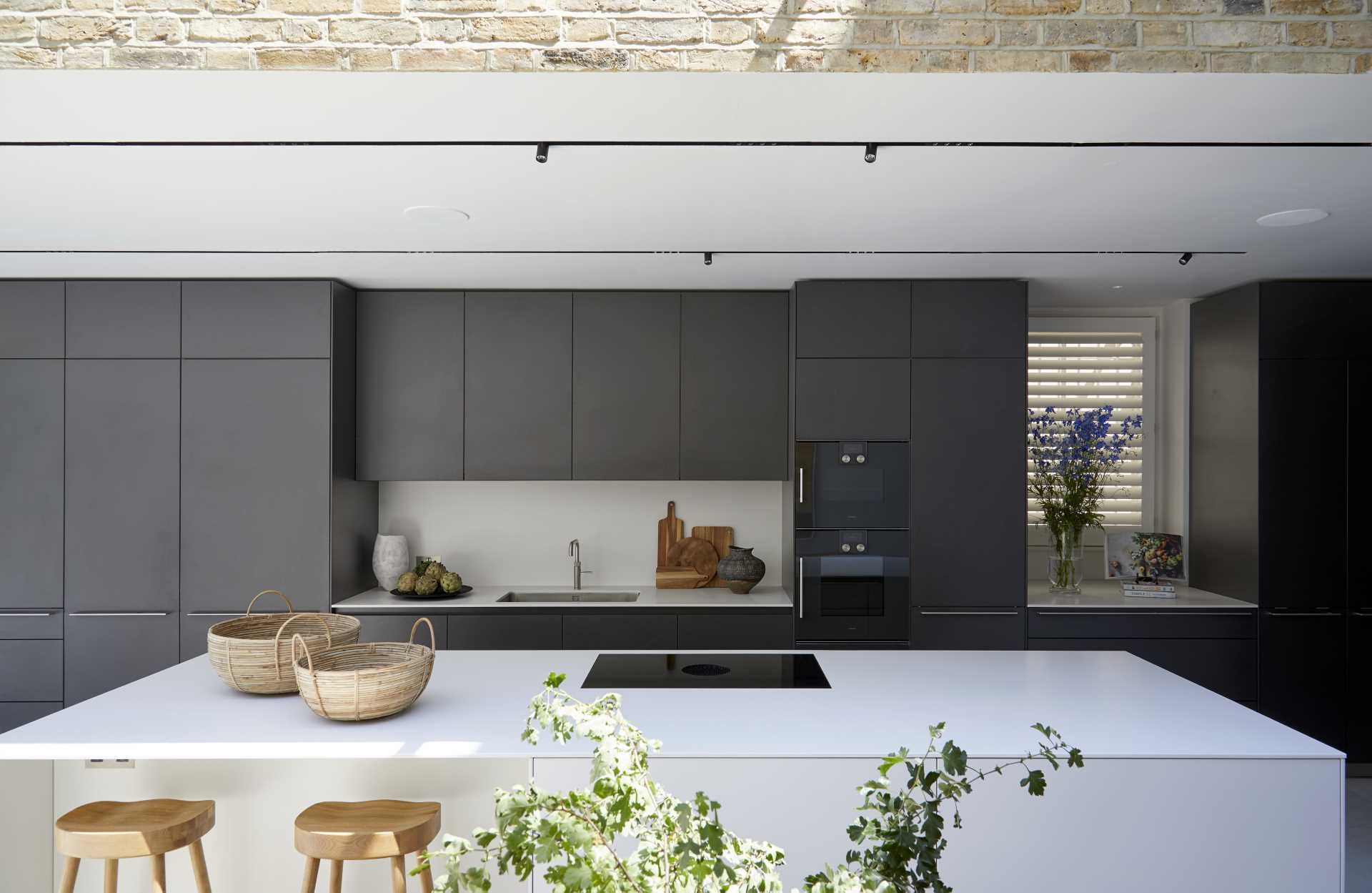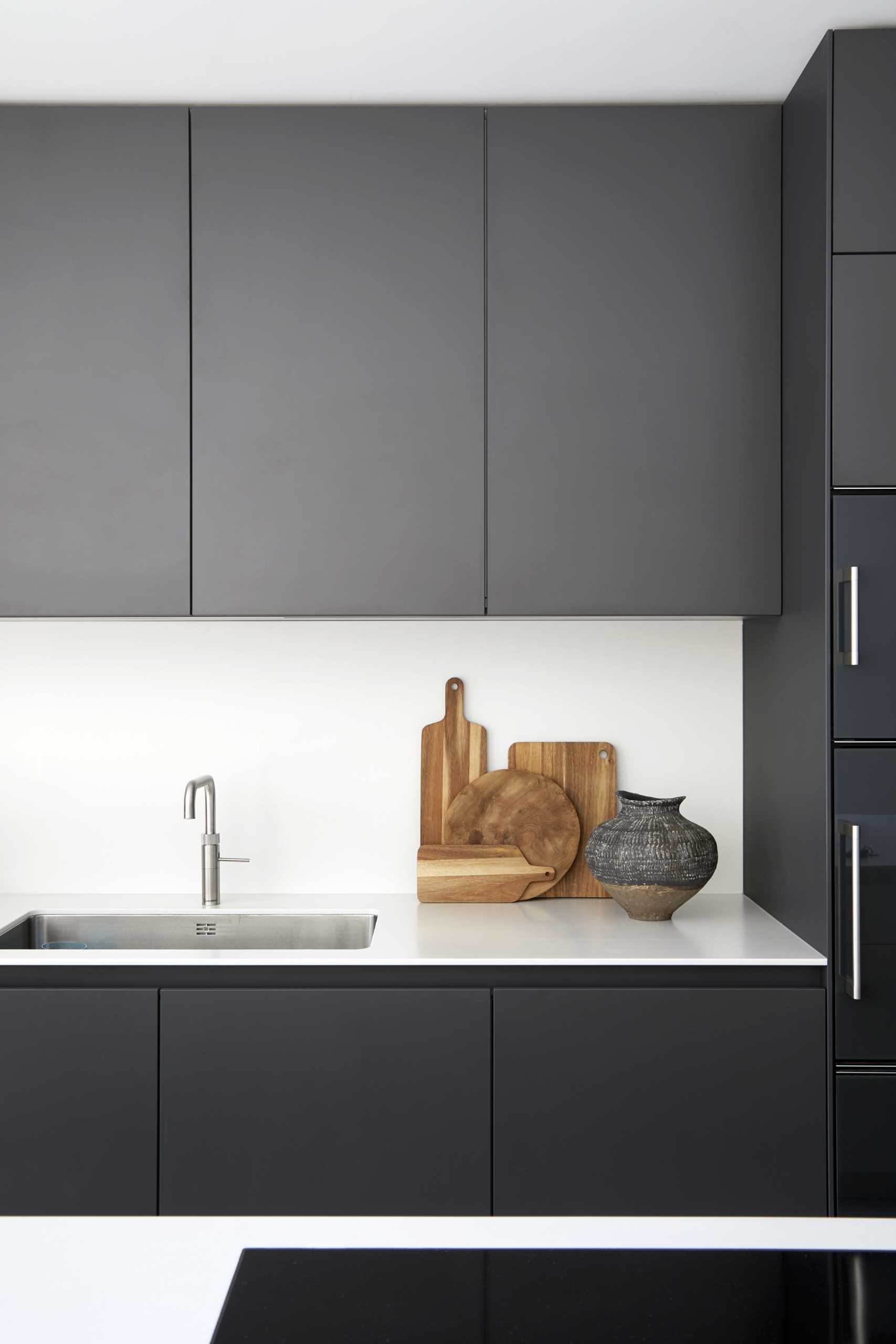 Inside one of the kitchen cabinets is a hidden bar with glass shelves.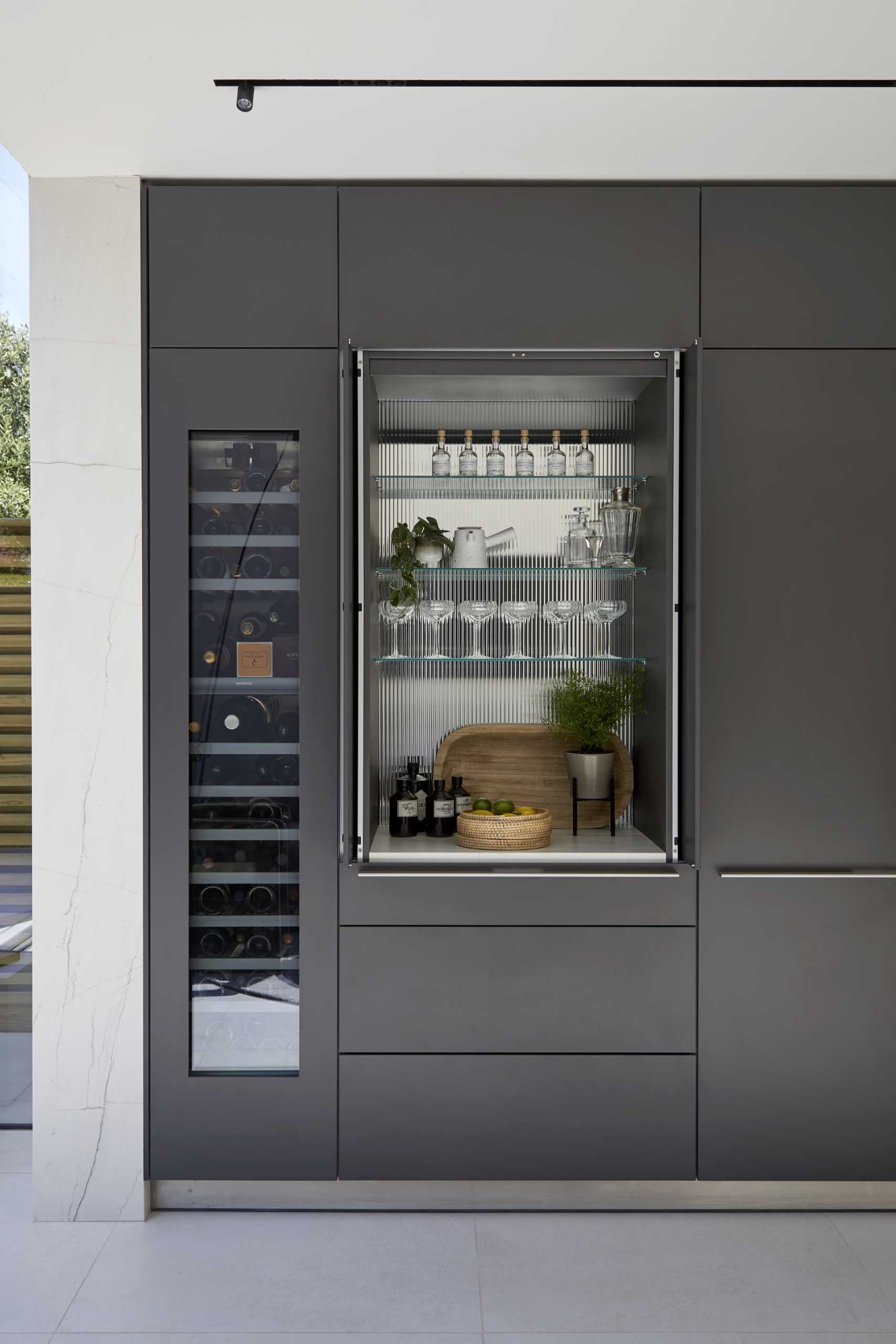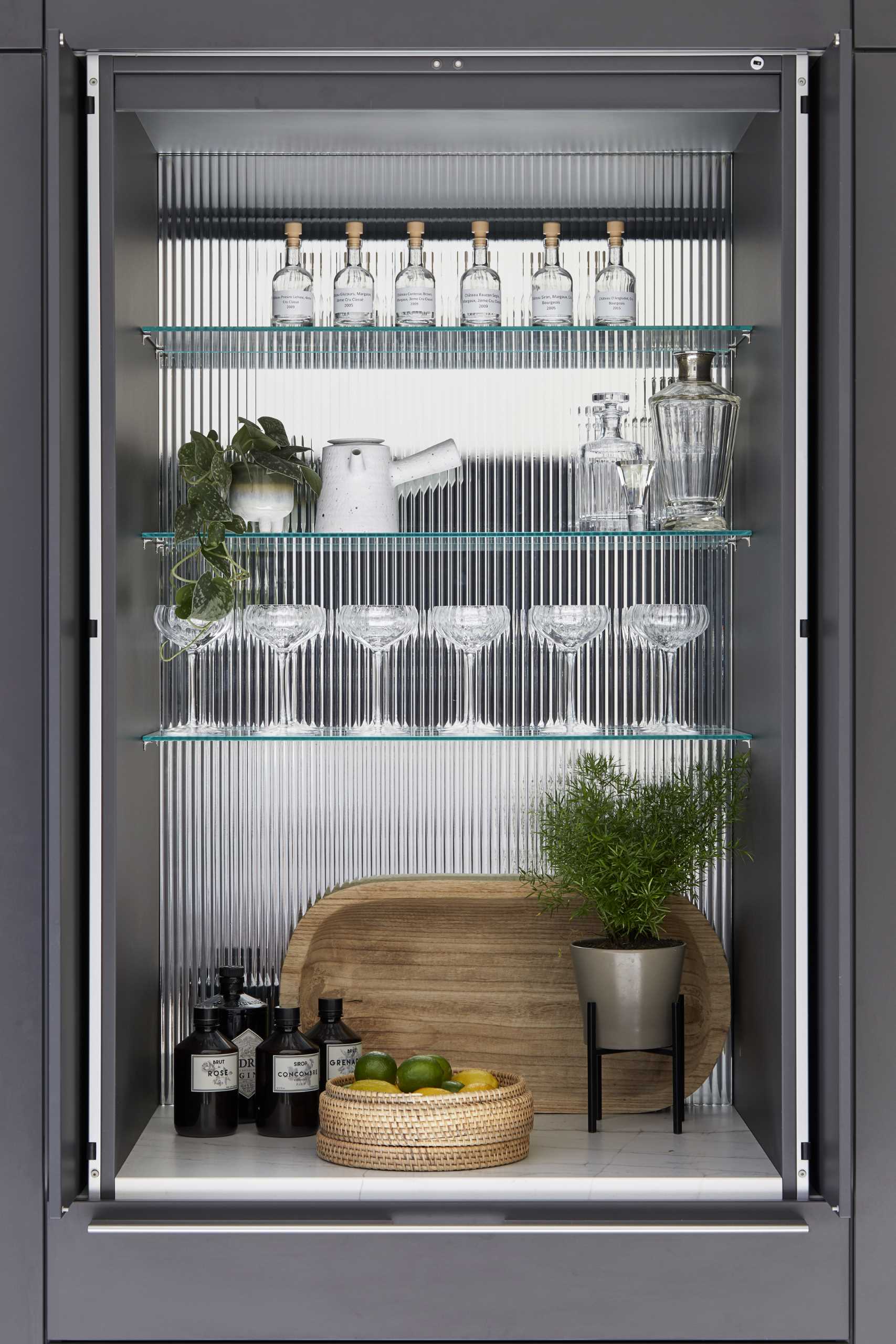 A few steps leading up to a wood-framed doorway connect the new extension to the interior of the original house.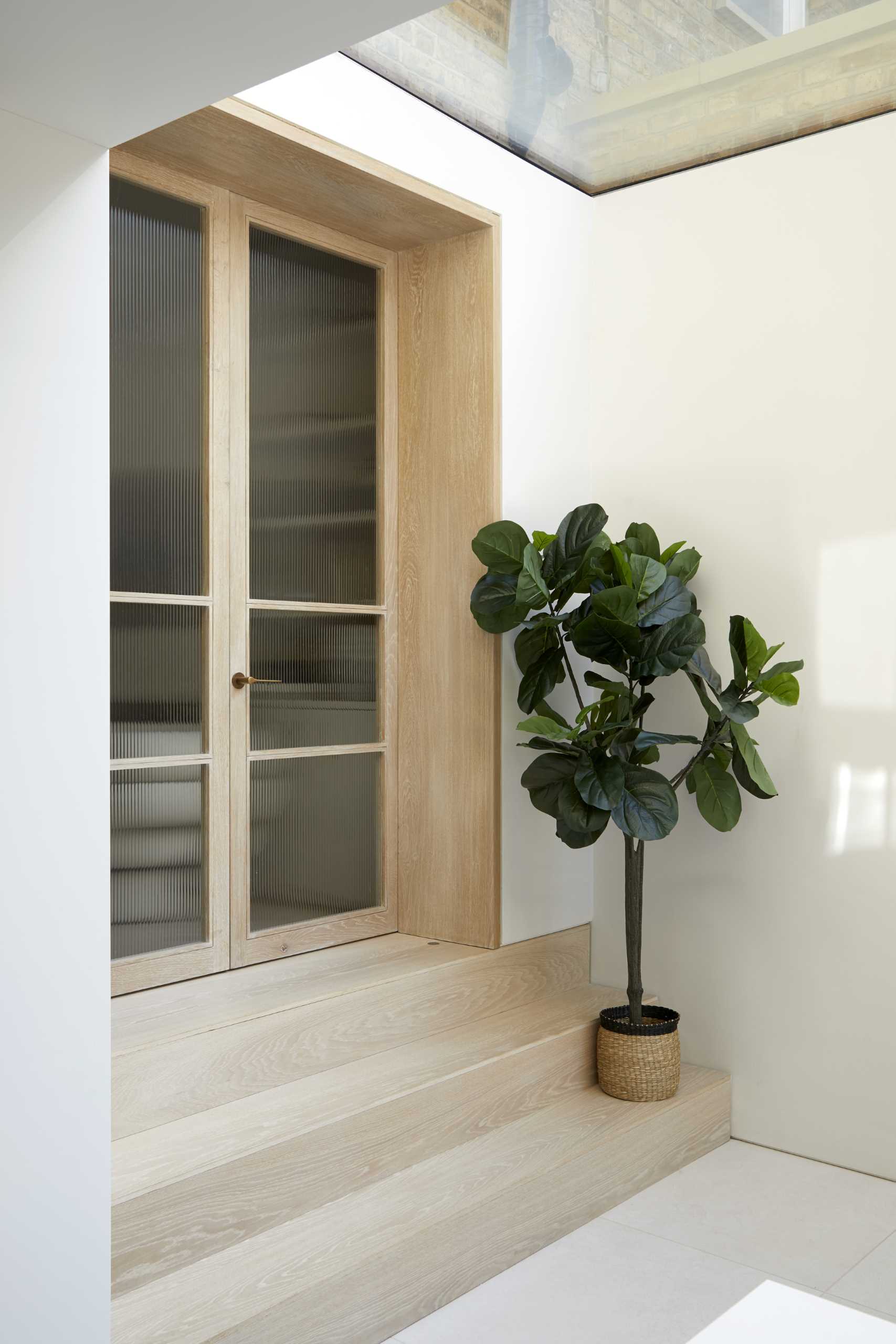 Once through the doorway, you're greeted with a secondary living space with built-in shelving and cabinets, and comfortable furniture.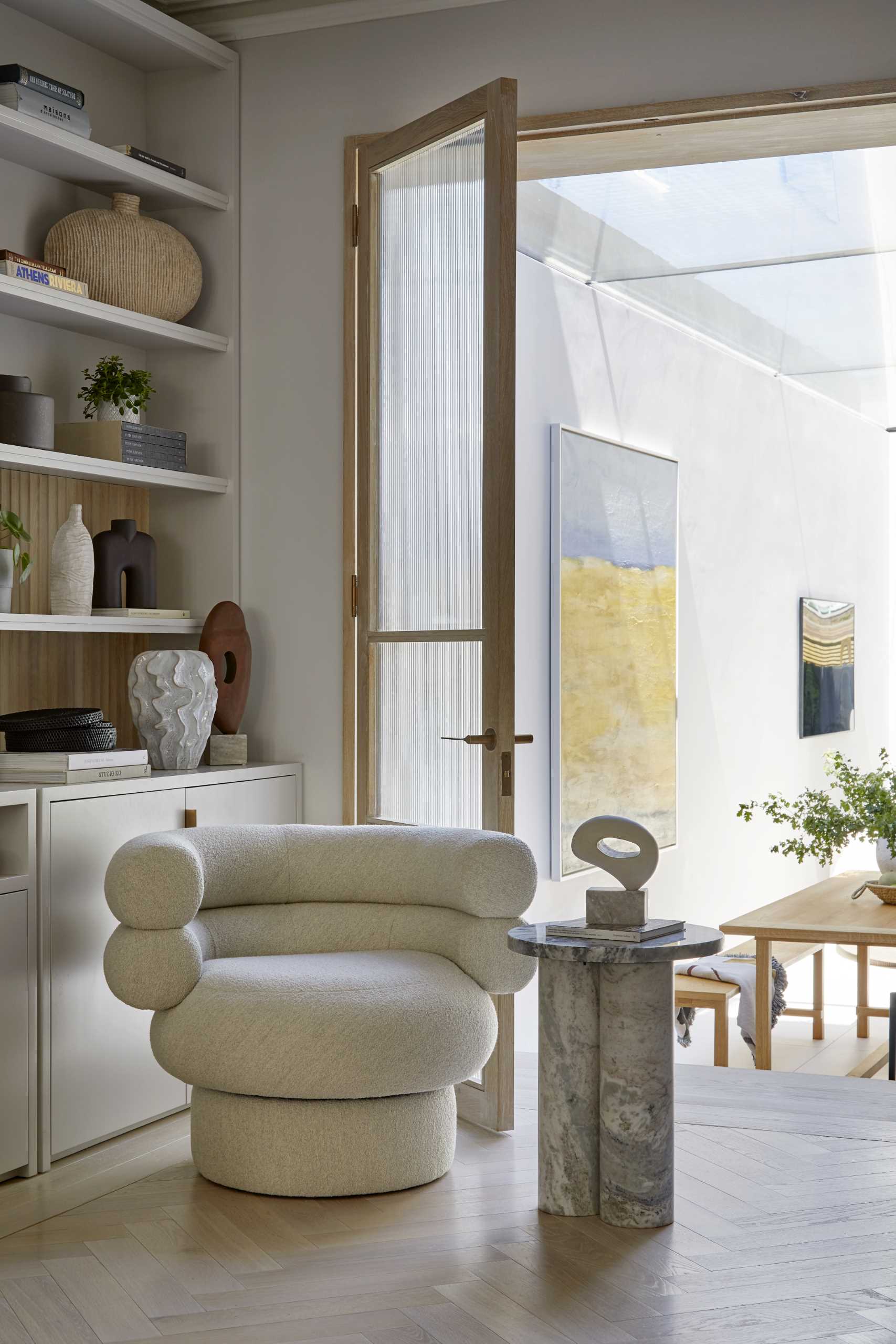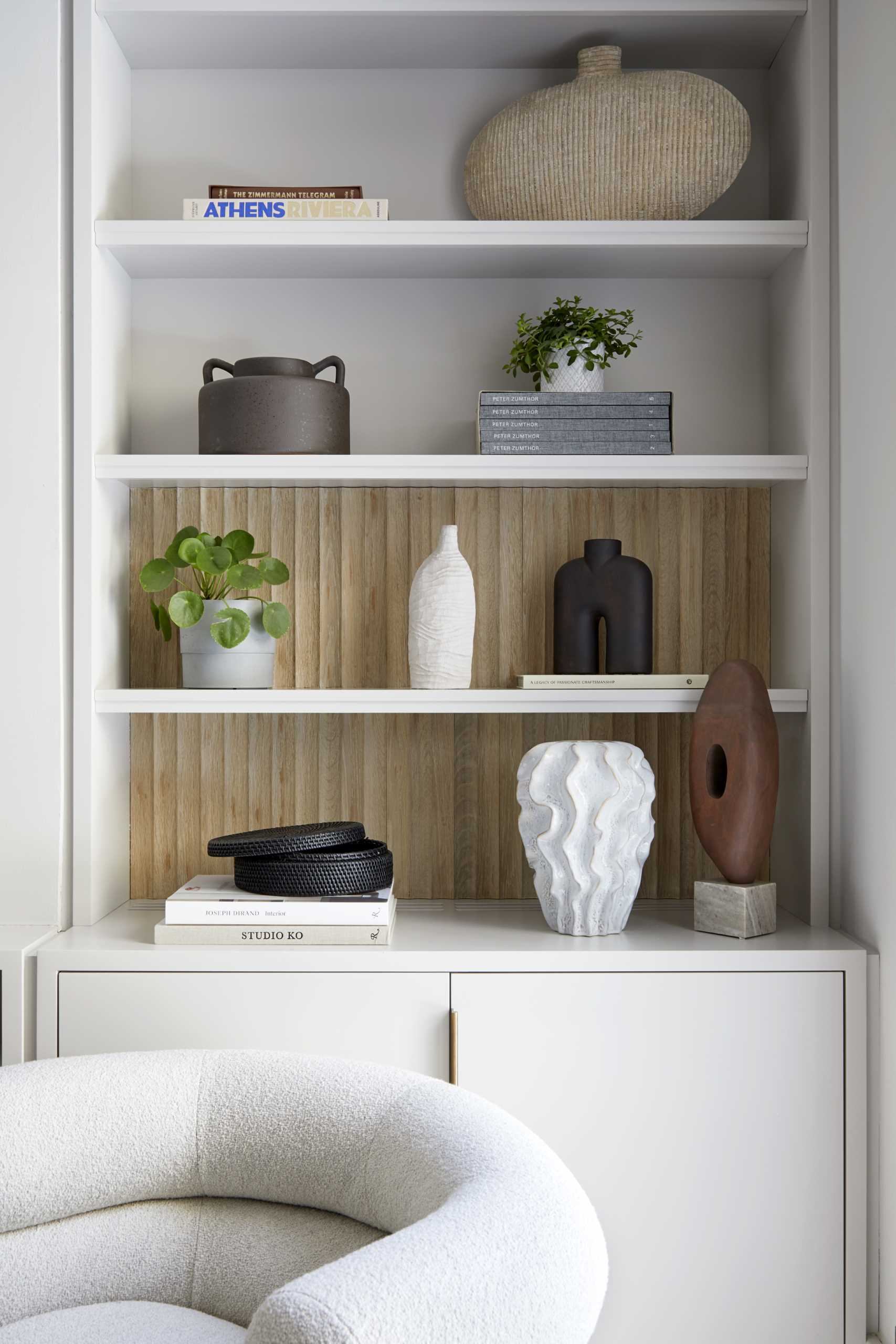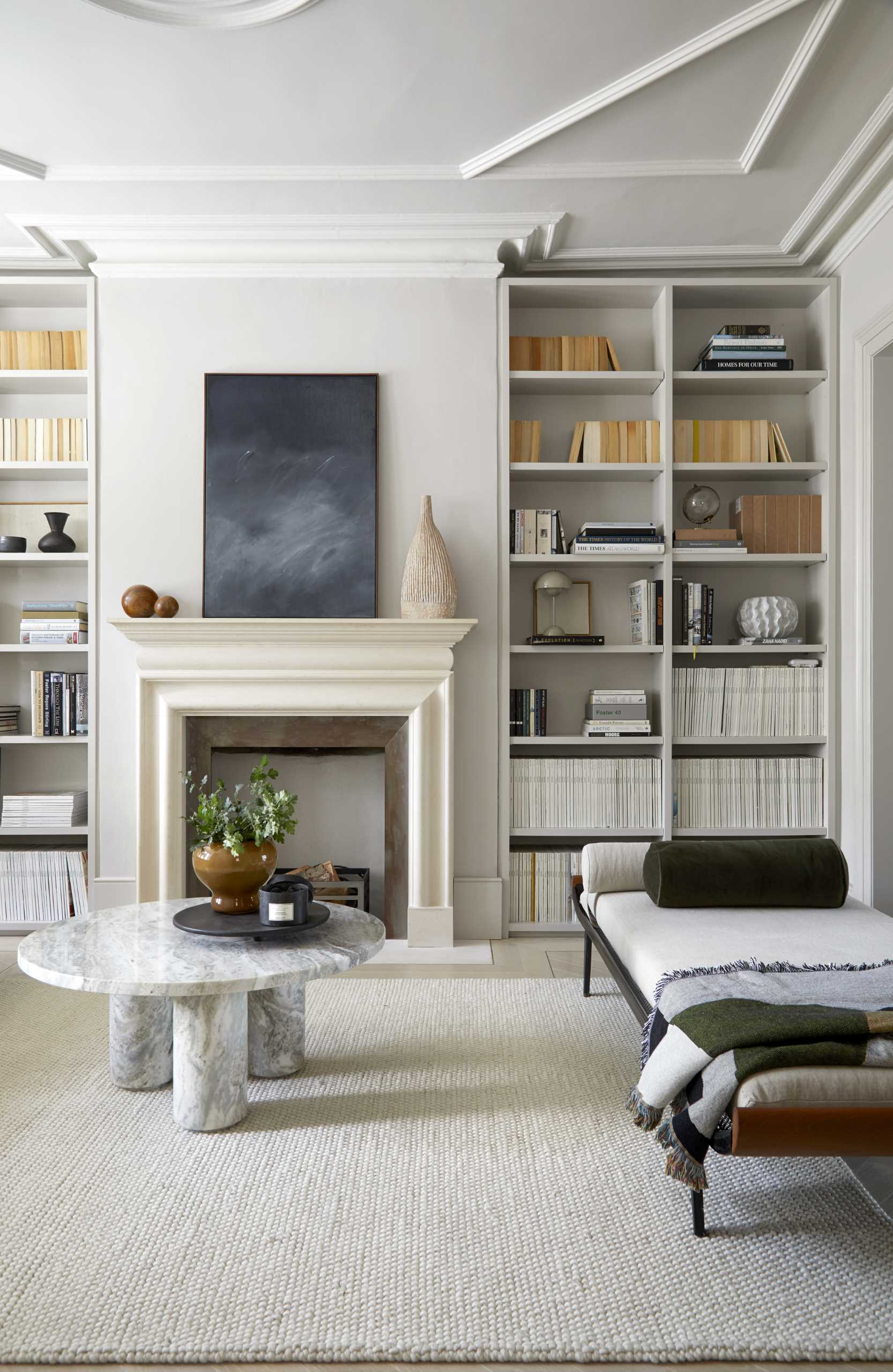 Photography by Anna Stathaki | Design: Finkernagel Ross | Contractor: MH Costa | Structural Engineer: SD Structures
Source: Contemporist