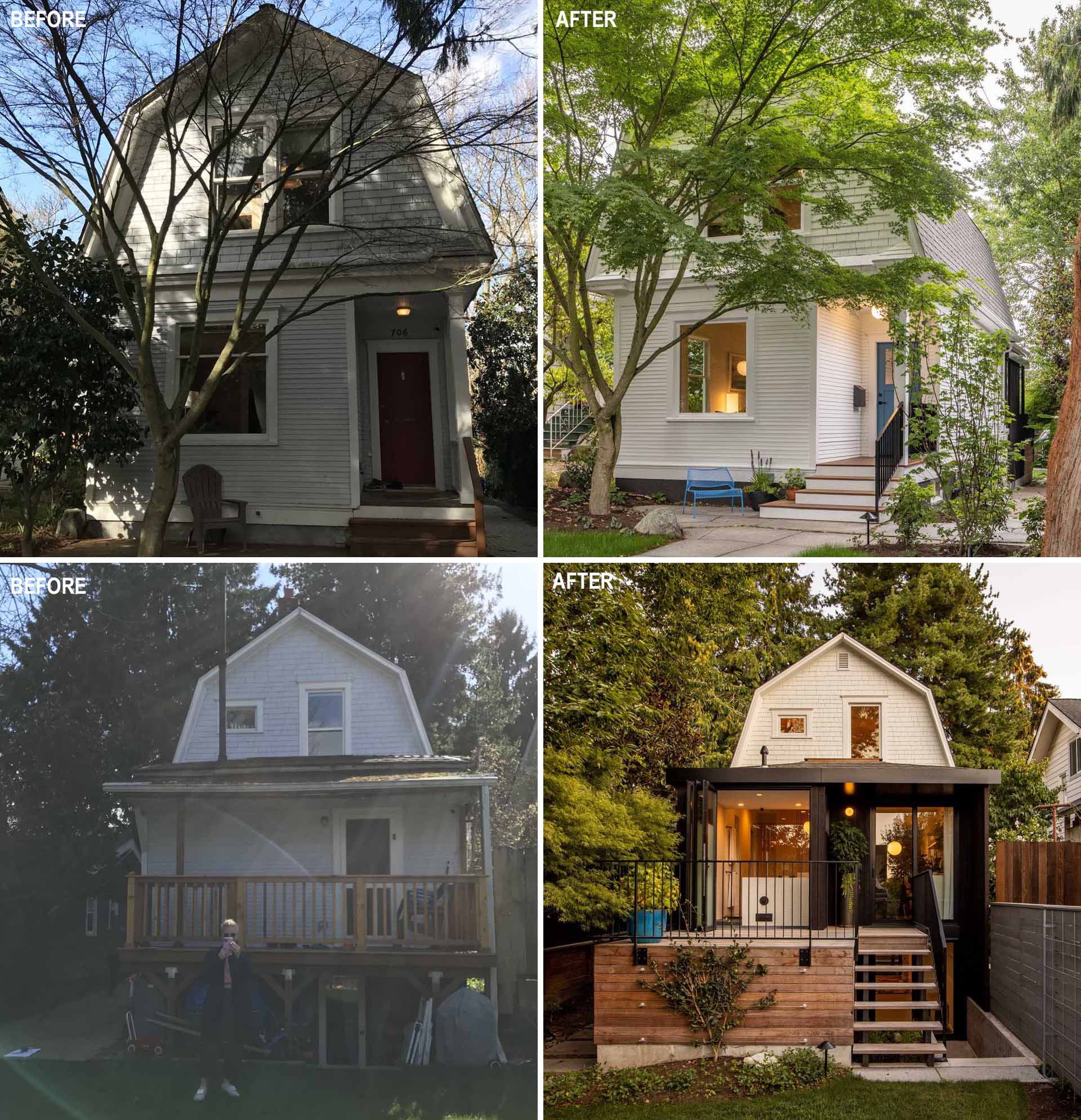 Best Practice Architecture has designed the contemporary remodel of a 1907 home in Seattle, Washington, that measures just 16-and-a-half feet wide.
Surrounded by old-growth trees in Seattle's Phinney Ridge neighborhood, the cozy gambrel roof dwelling is dubbed "Phinney Mini" for its compact footprint and idyllic location.
Here's a look at the home's exterior before the remodel.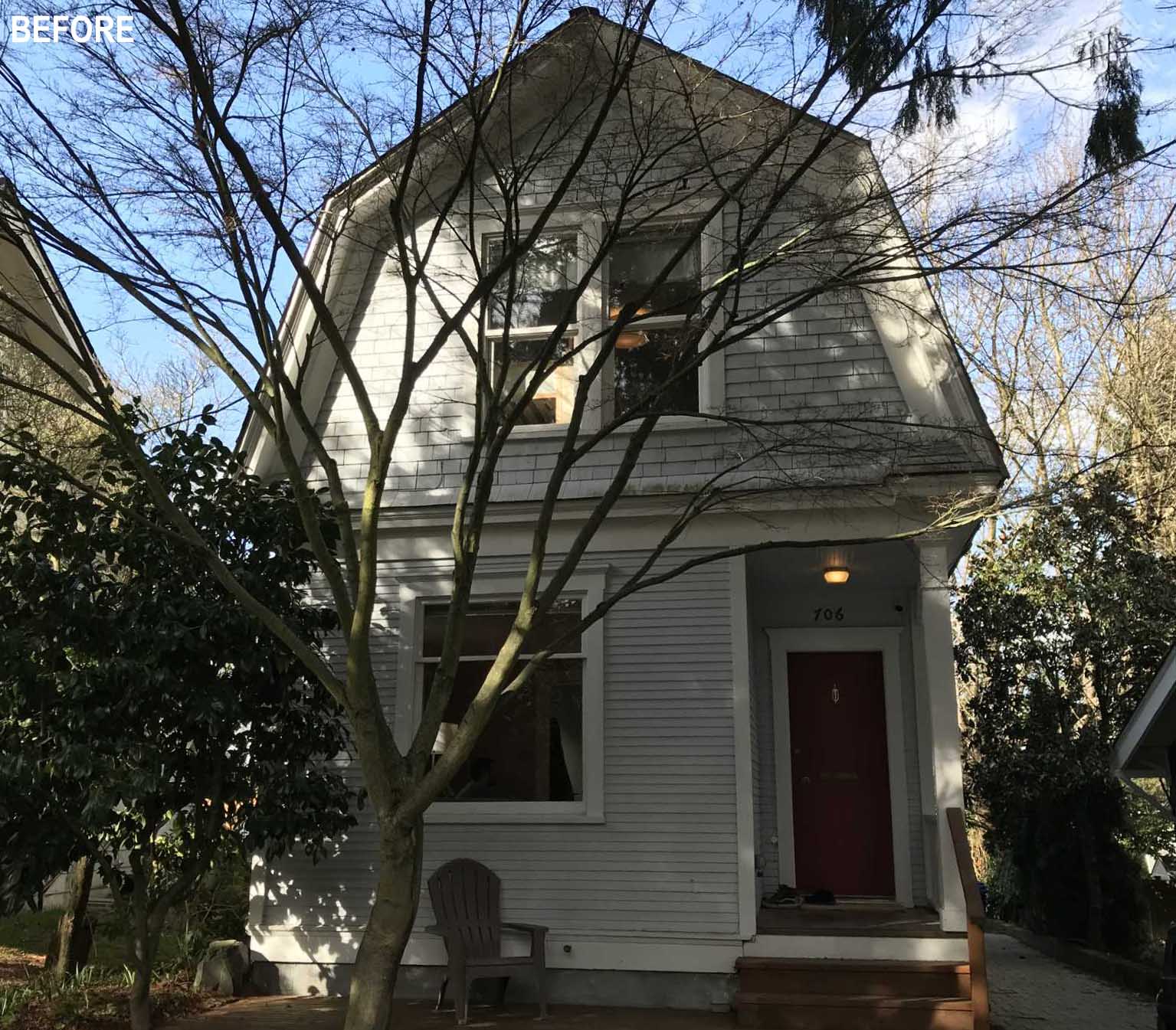 The updated exterior includes a freshly painted blue door and lighting, as well as new stairs and railing.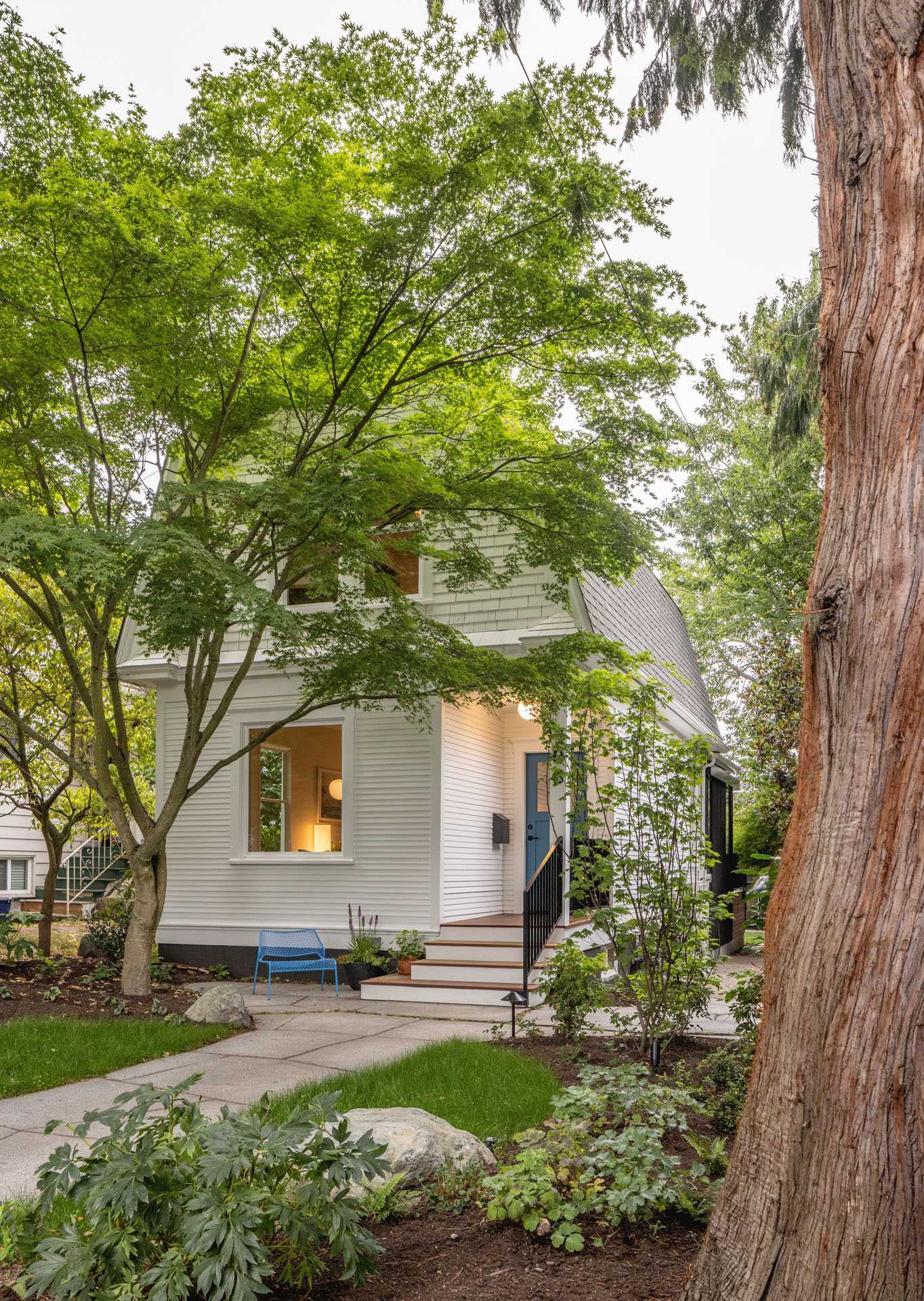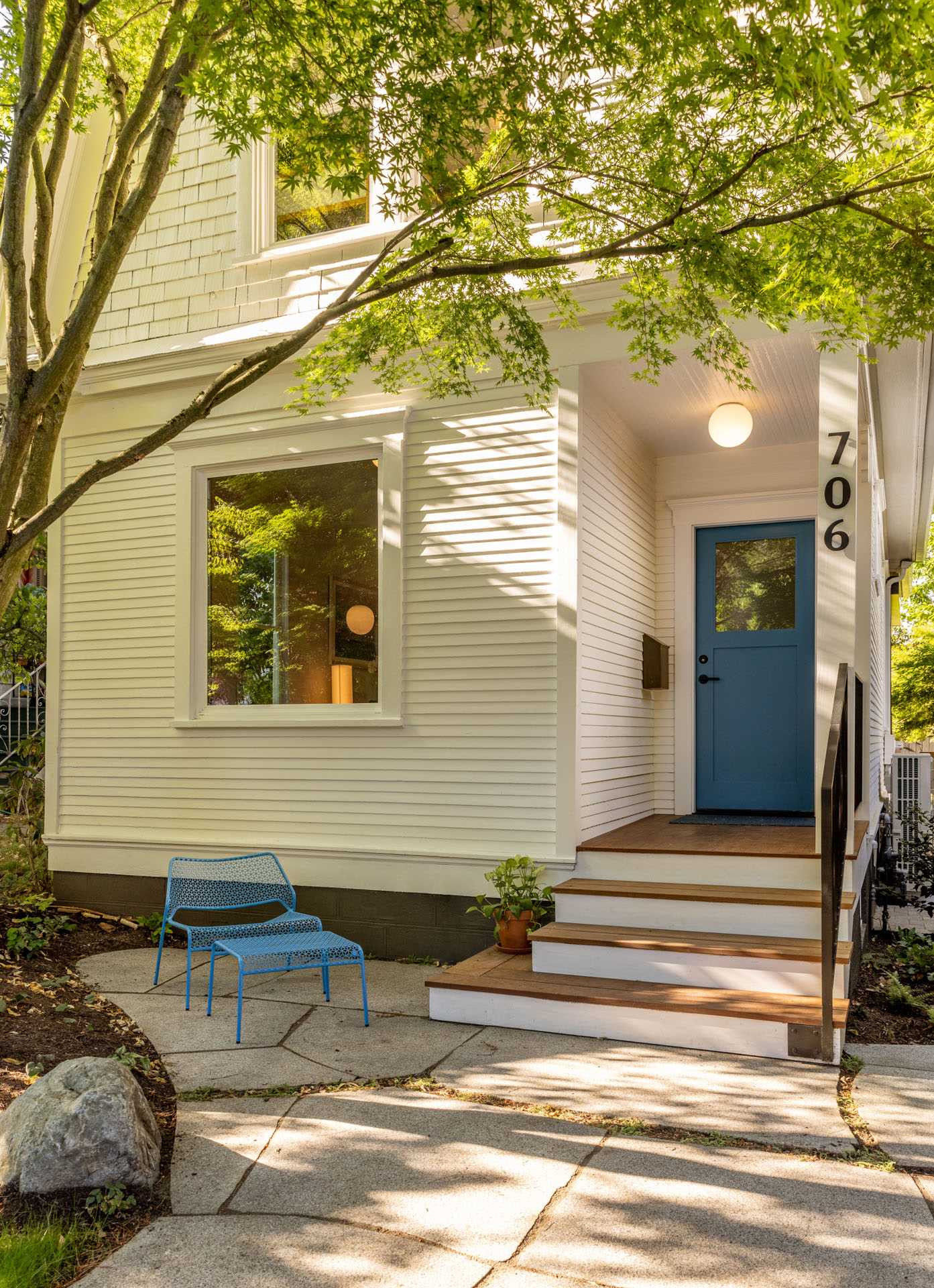 The homeowners made it clear that they valued thoughtful, well-organized spaces with a natural palette, which is evident in the entryway.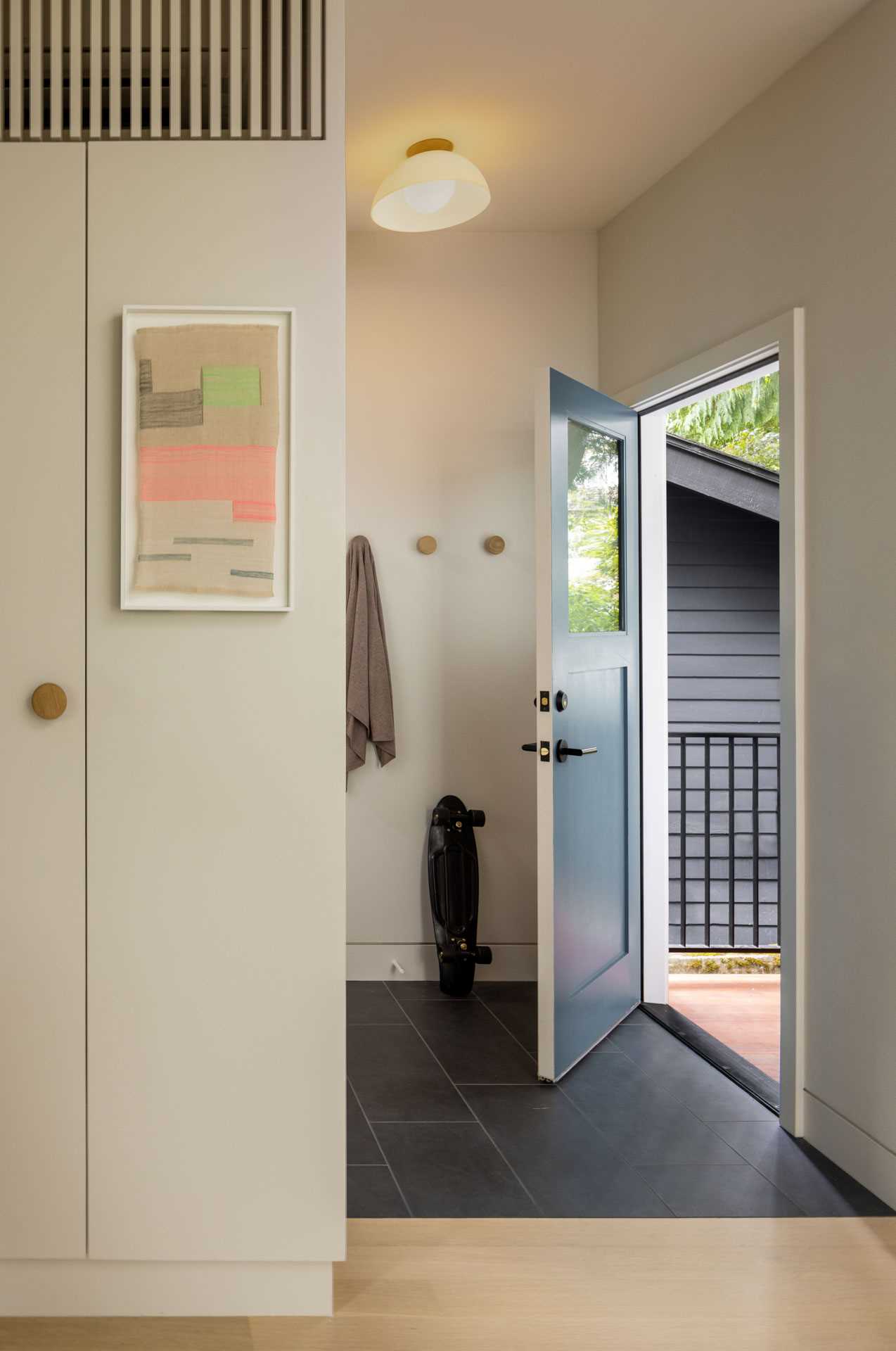 The original interior layout was a series of small, compartmentalized rooms.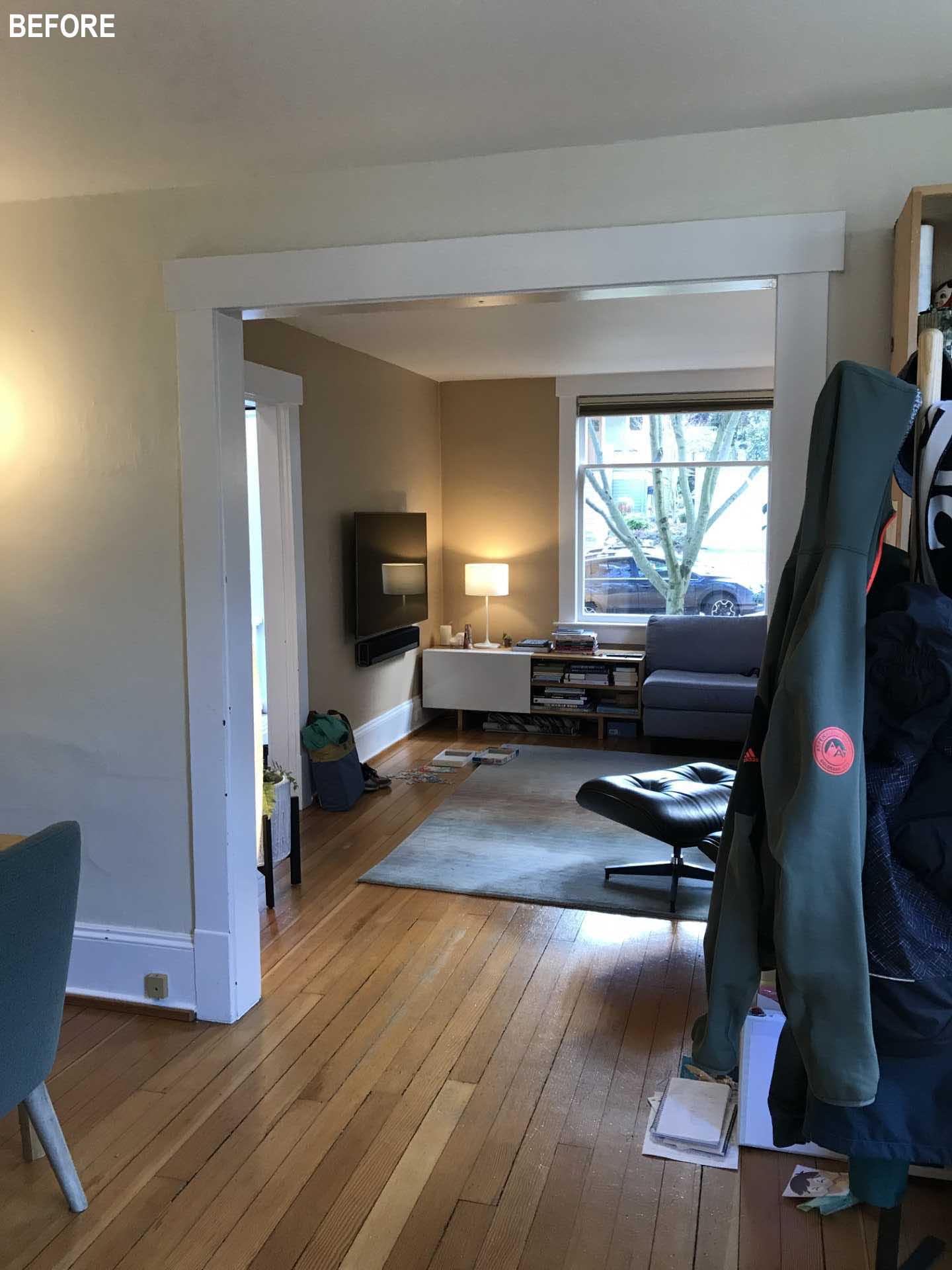 The Best Practice team began by removing the interior walls of the main level, transforming the layout into a comfortable, open, and functional living space.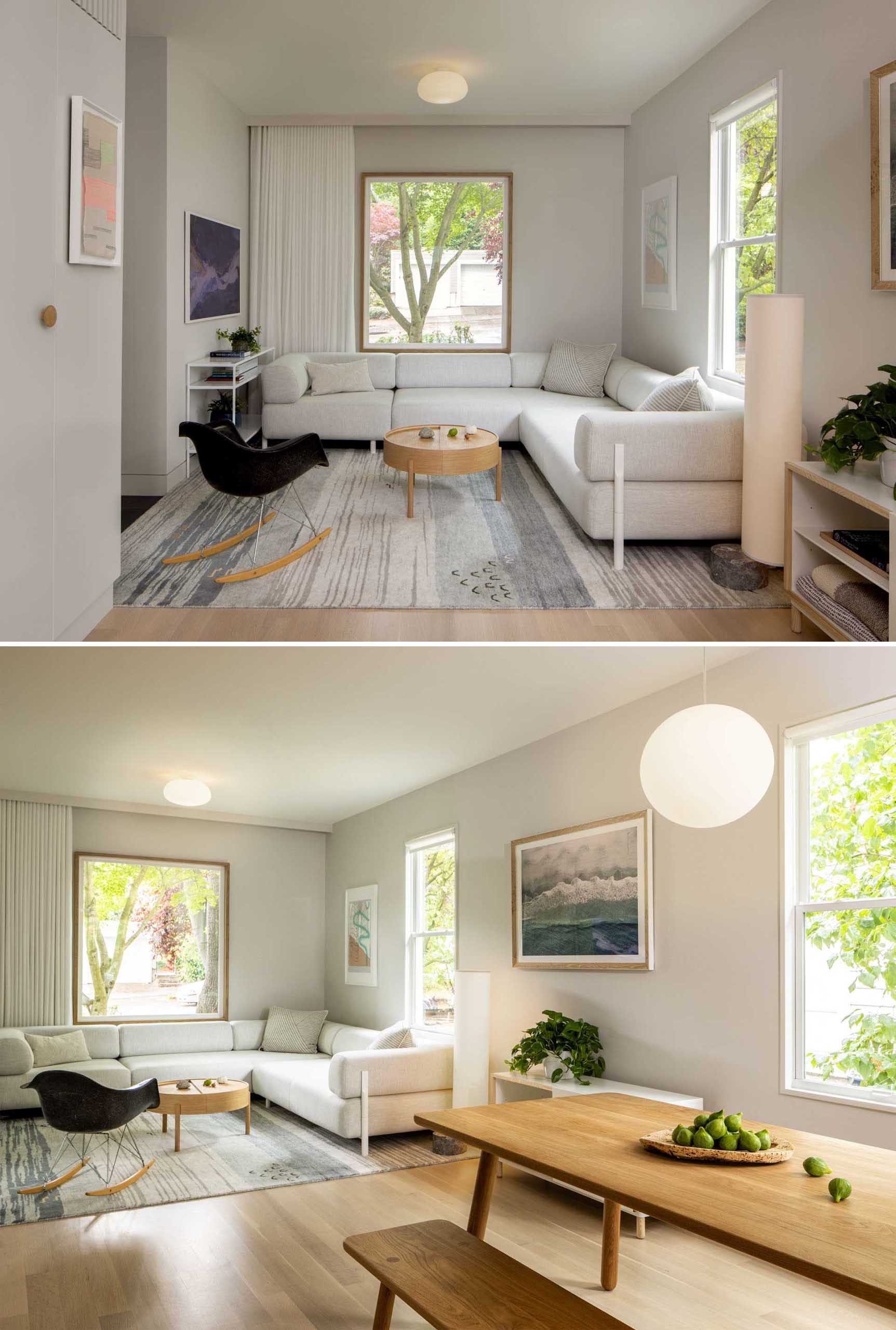 The living room flows through to the dining room with a wood table and bench seating. A work area with a desk and shelving is located on the opposite wall.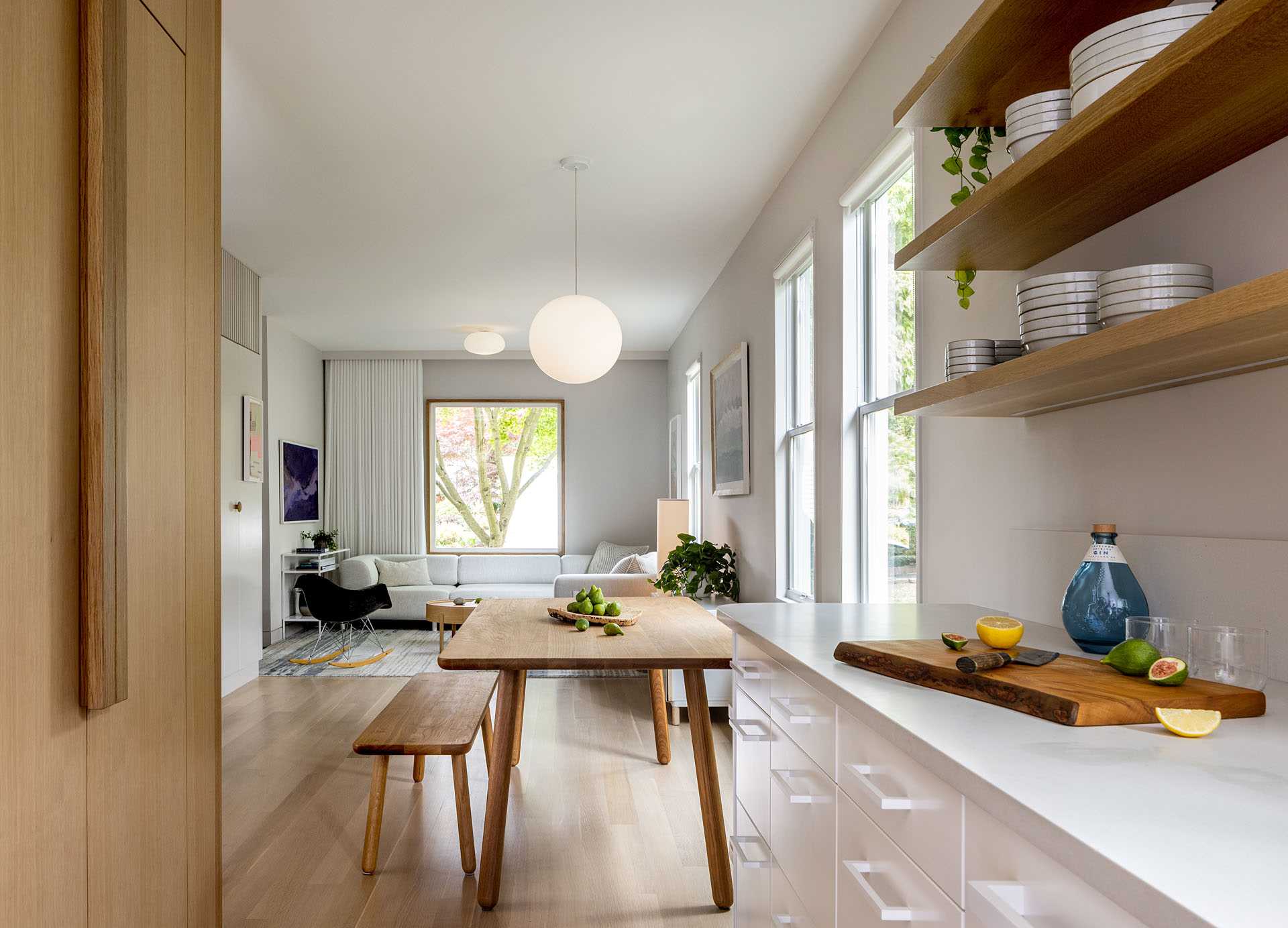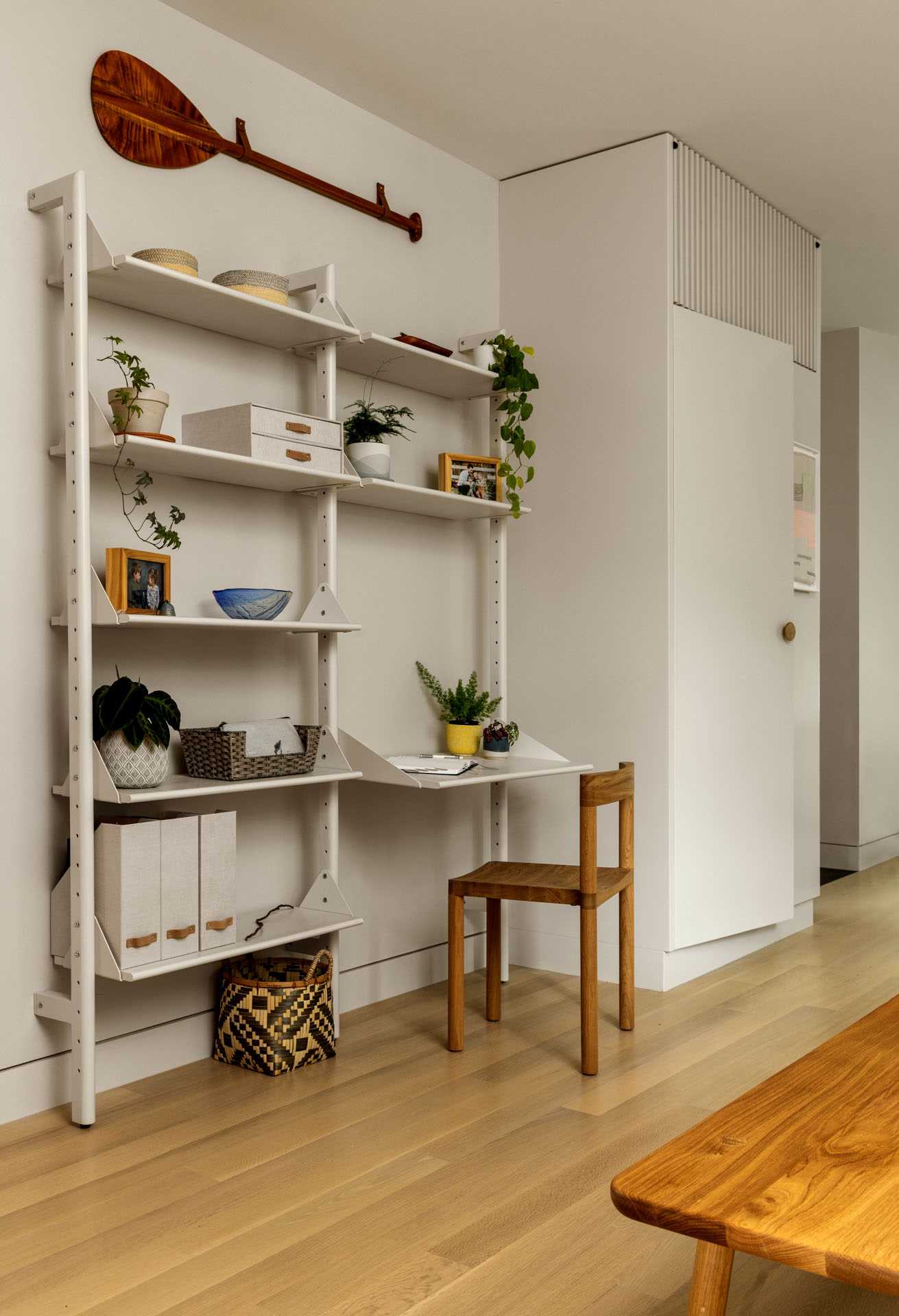 The original kitchen was dated, enclosed in a small space, and lacked storage.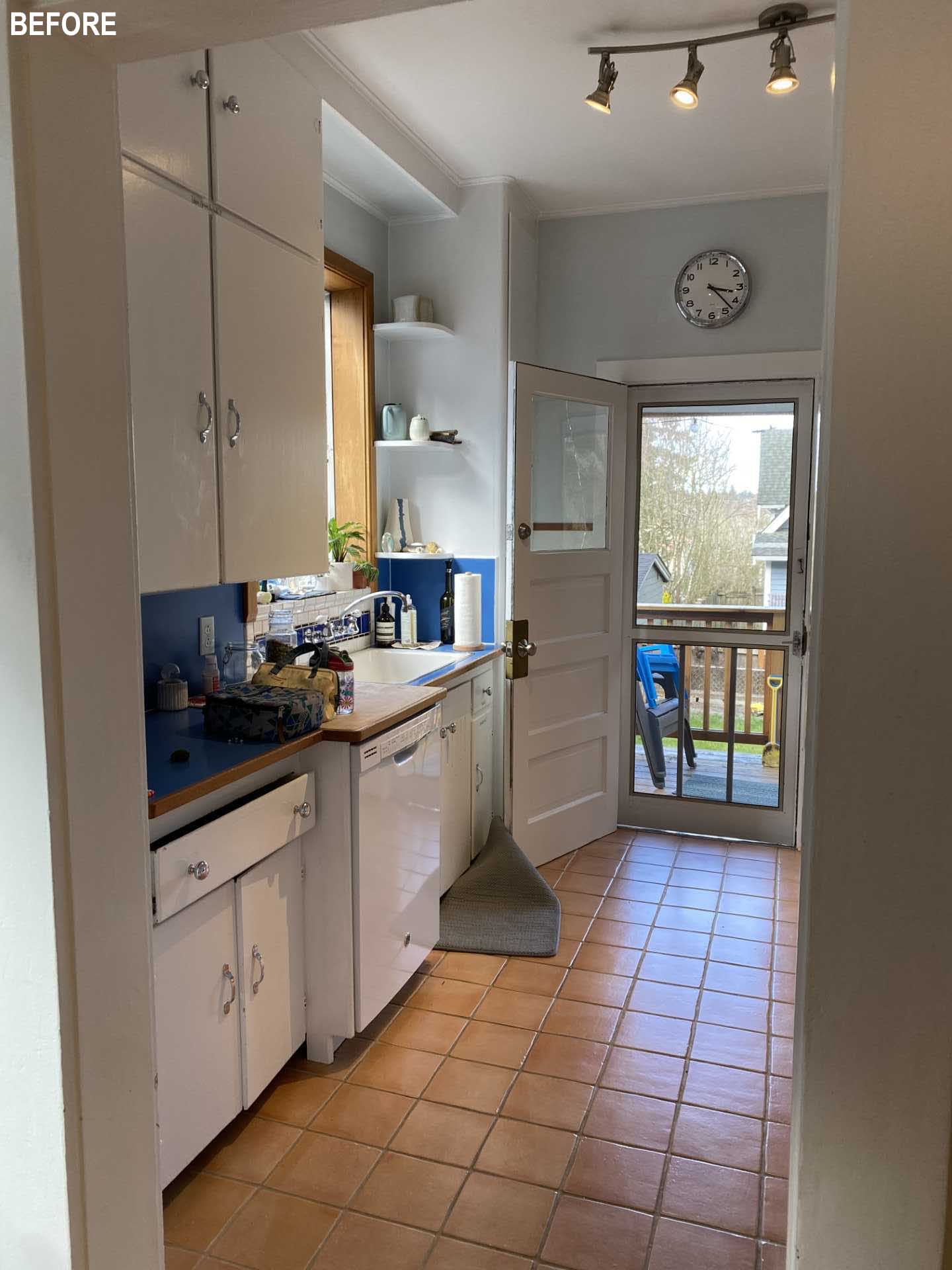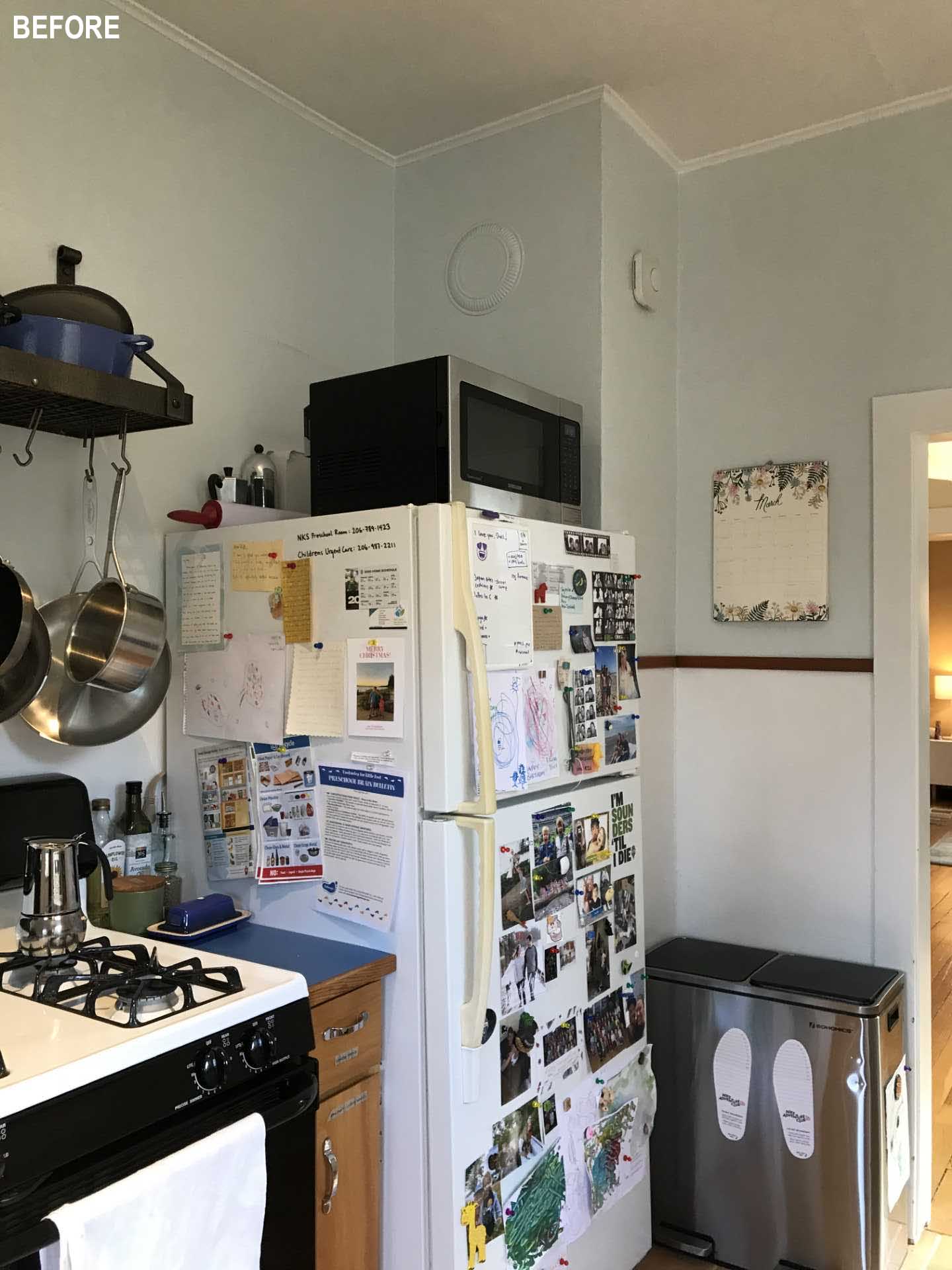 The new kitchen is smaller in footprint but highly efficient, and it opens to the main living area on one end and to a new deck on the other. The smaller footprint of the kitchen was a result of accommodating a generously sized family bathroom.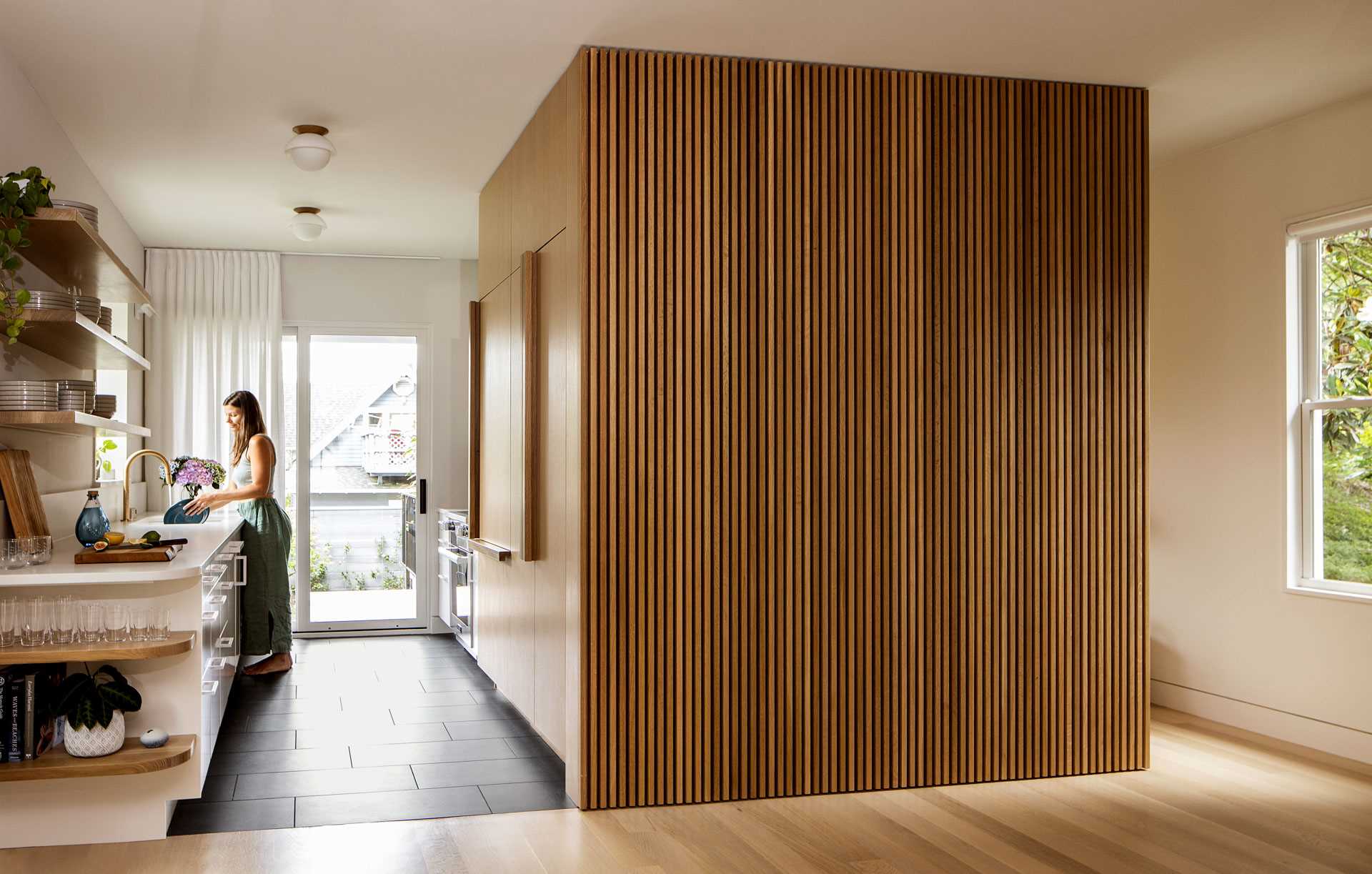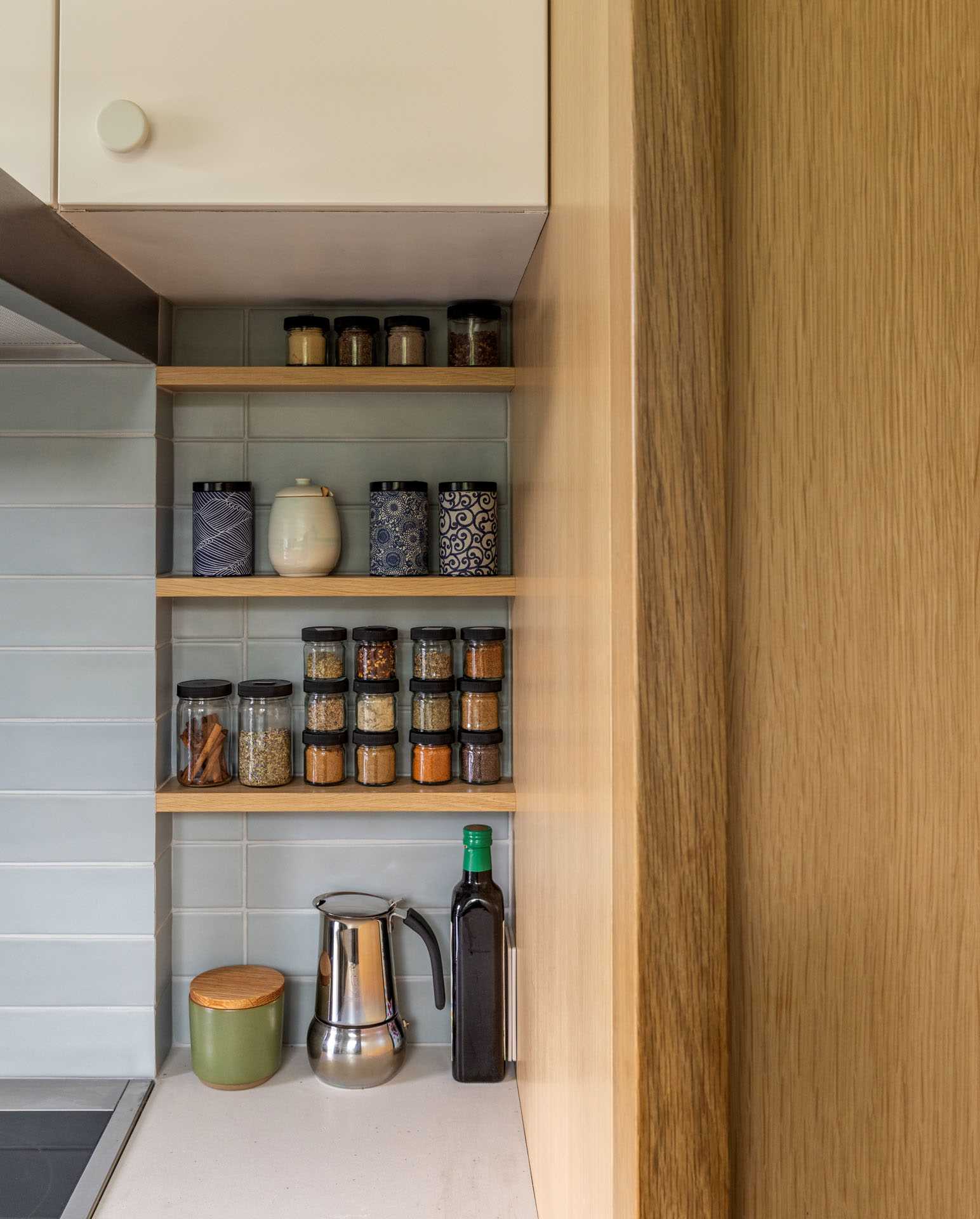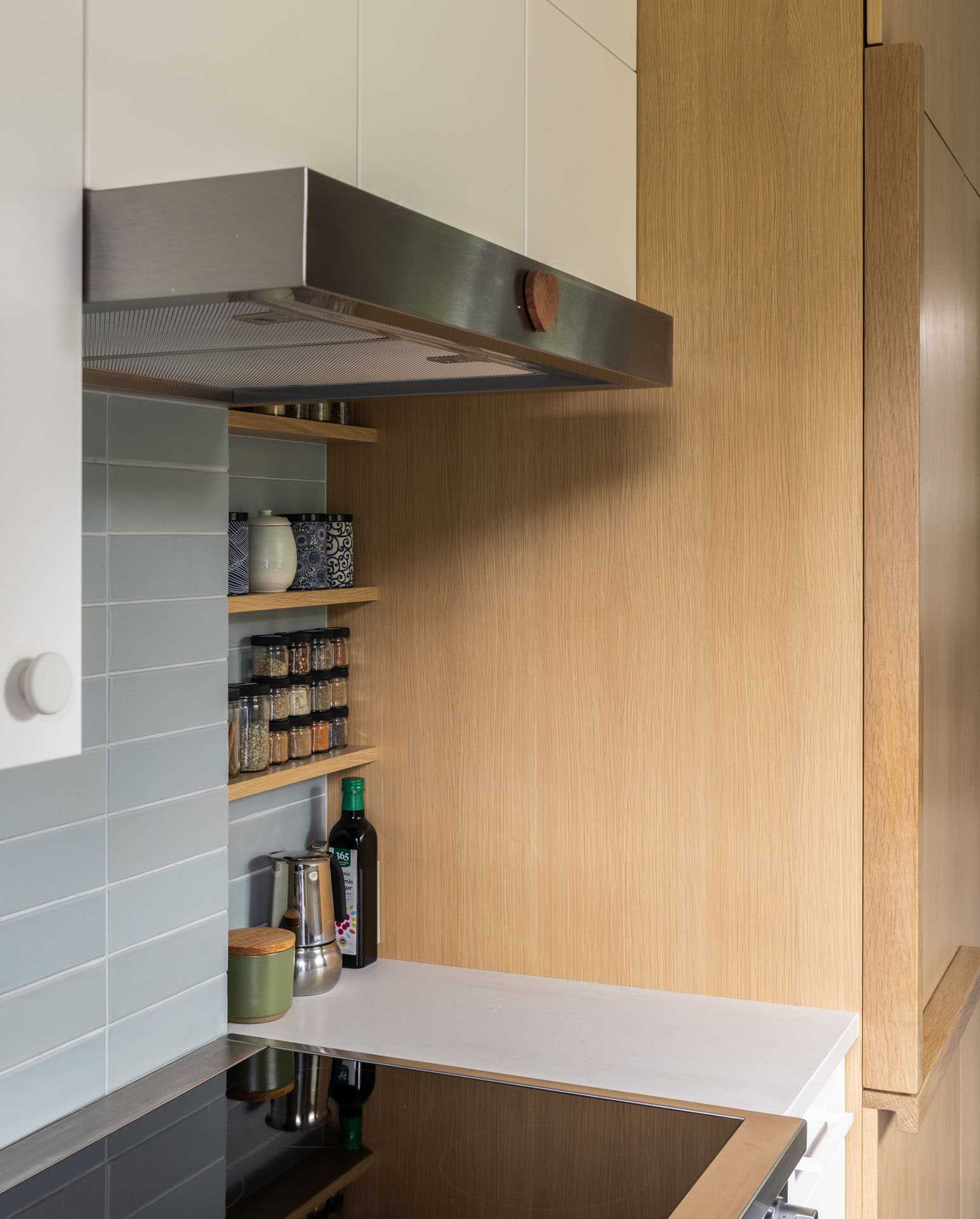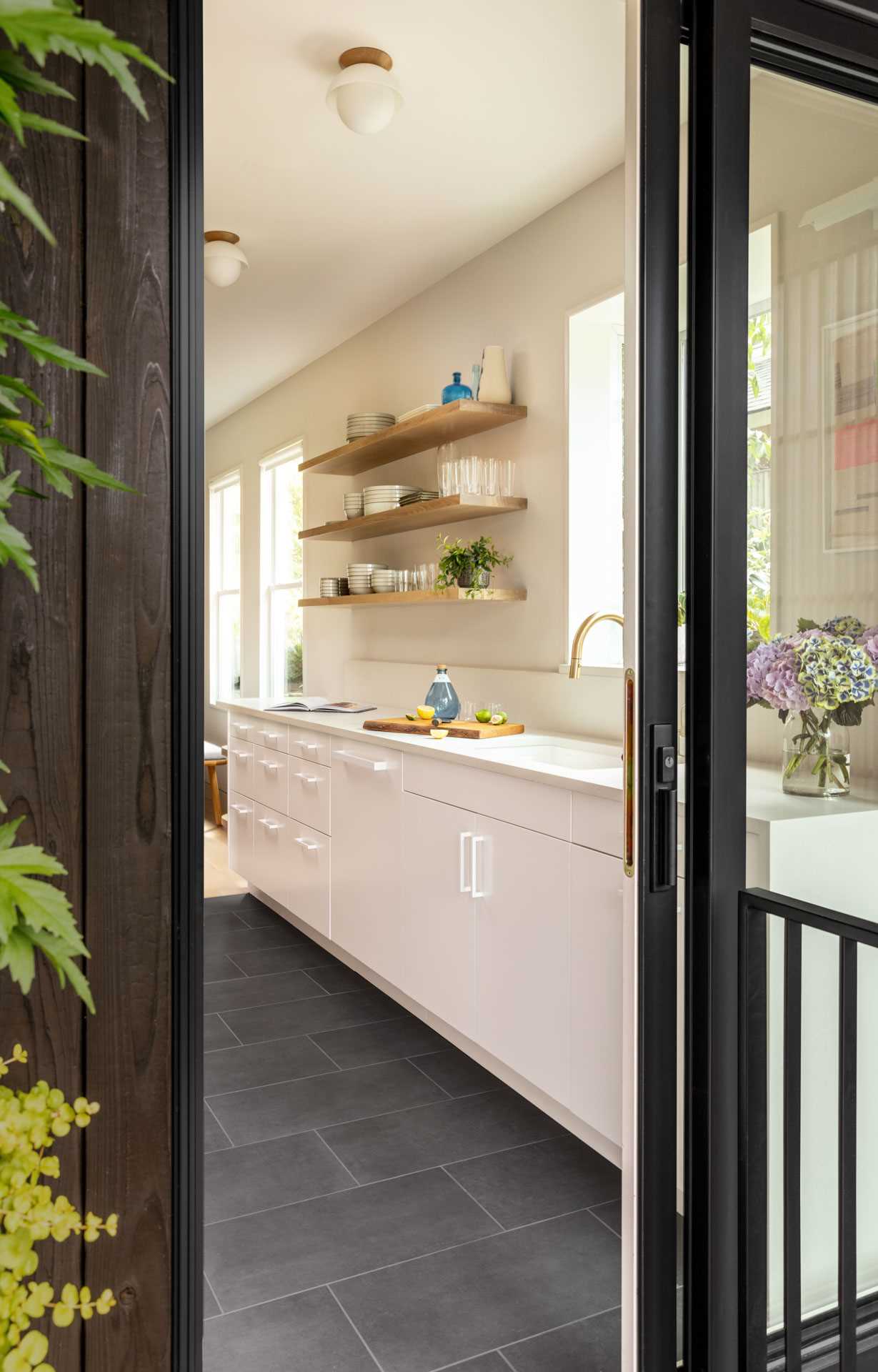 The original bathroom has a standard bath/shower combo and a small basin with no storage.
A 30-square-foot micro addition accommodates the requested traditional Japanese soaking tub (Ofuro), directly connecting to the outdoors via a folding glass door. A separate toilet room increases comfort and usability for the young family.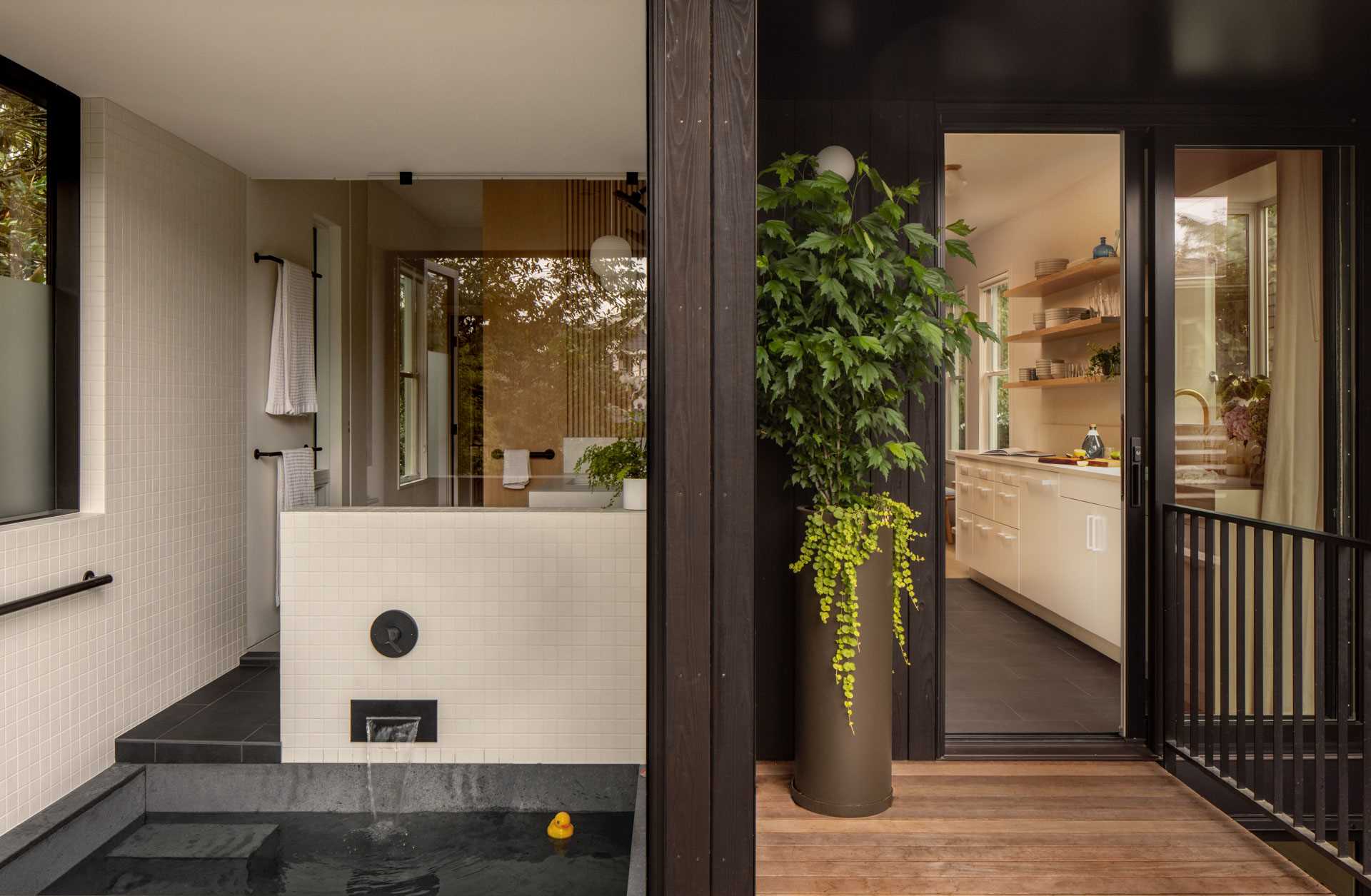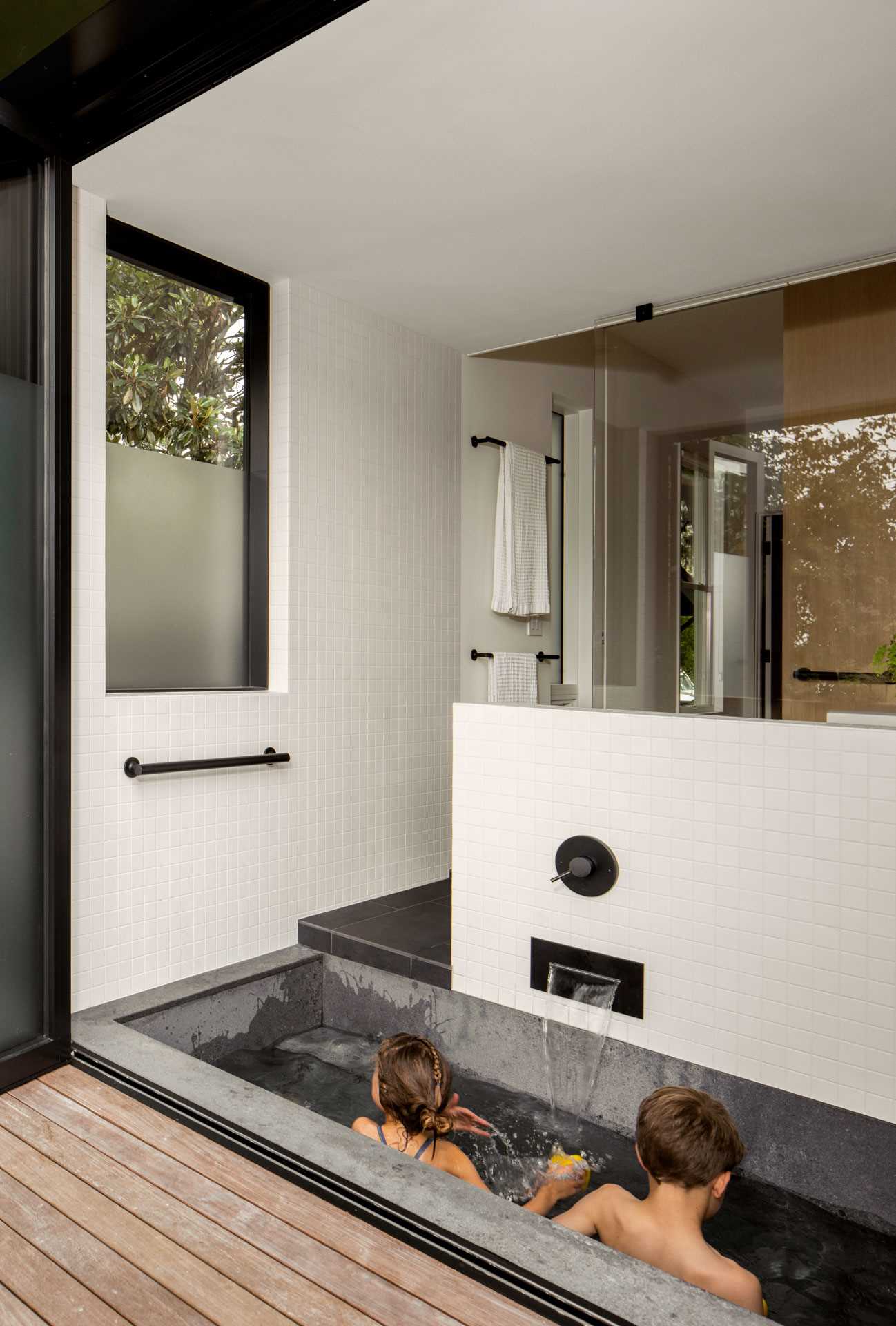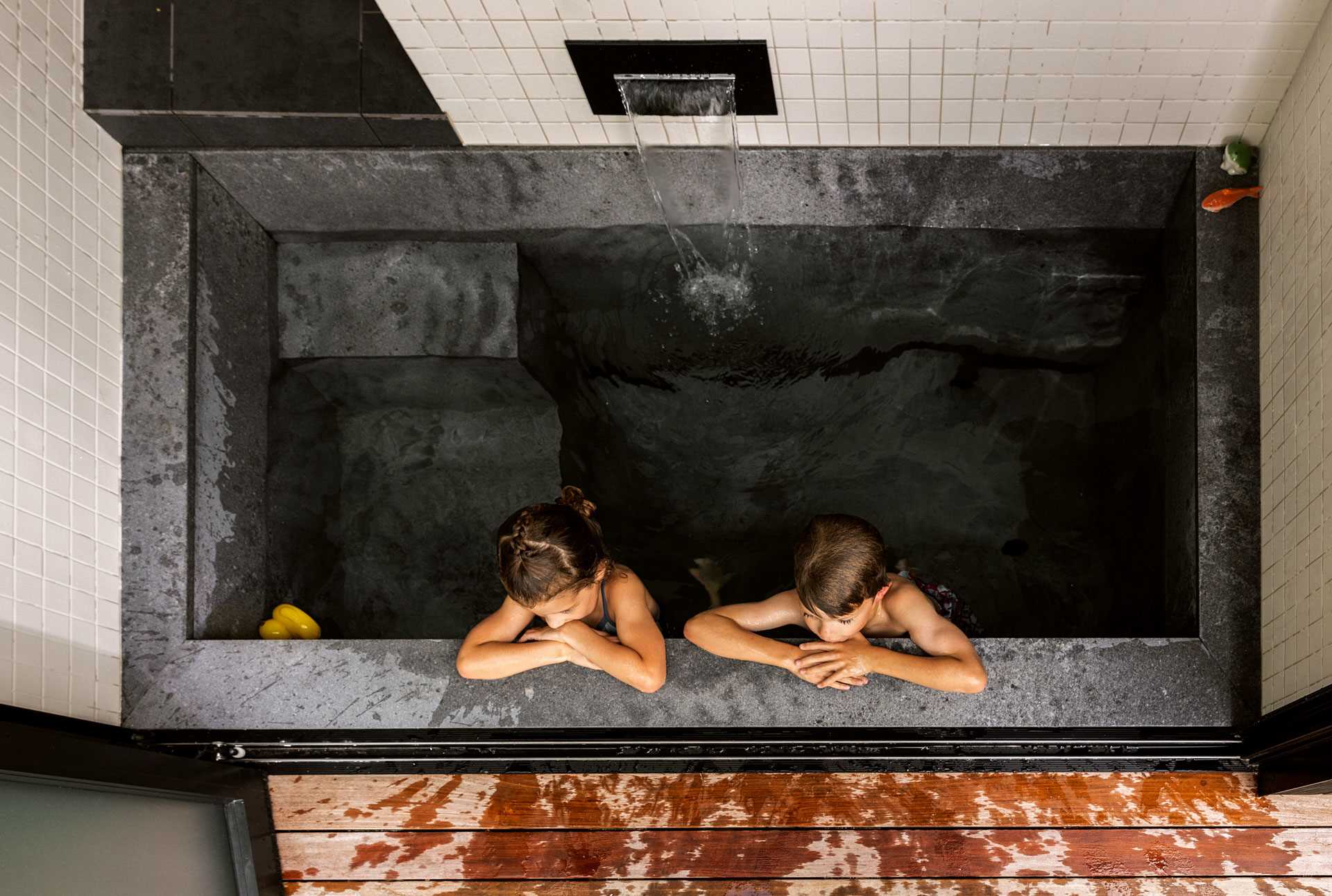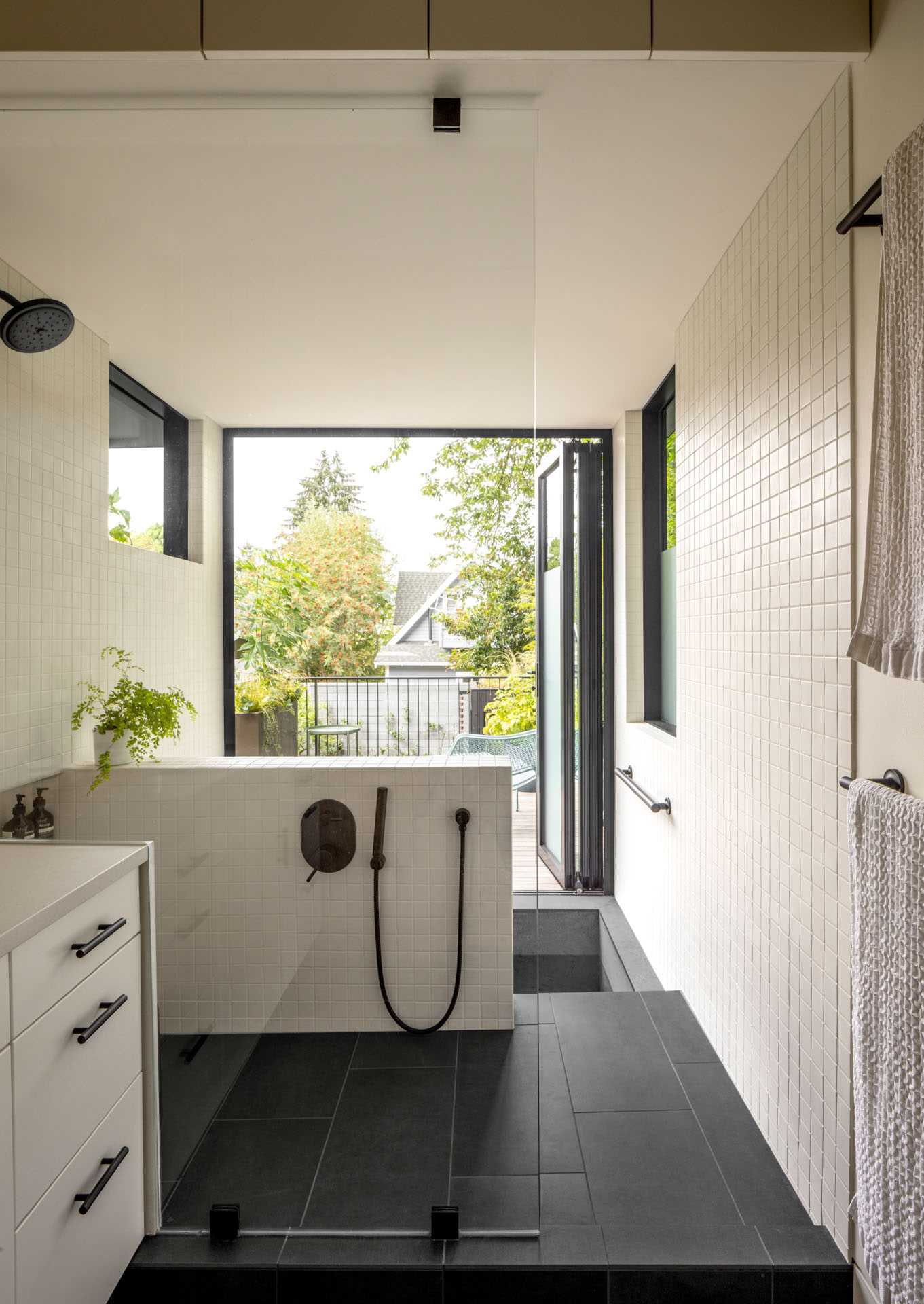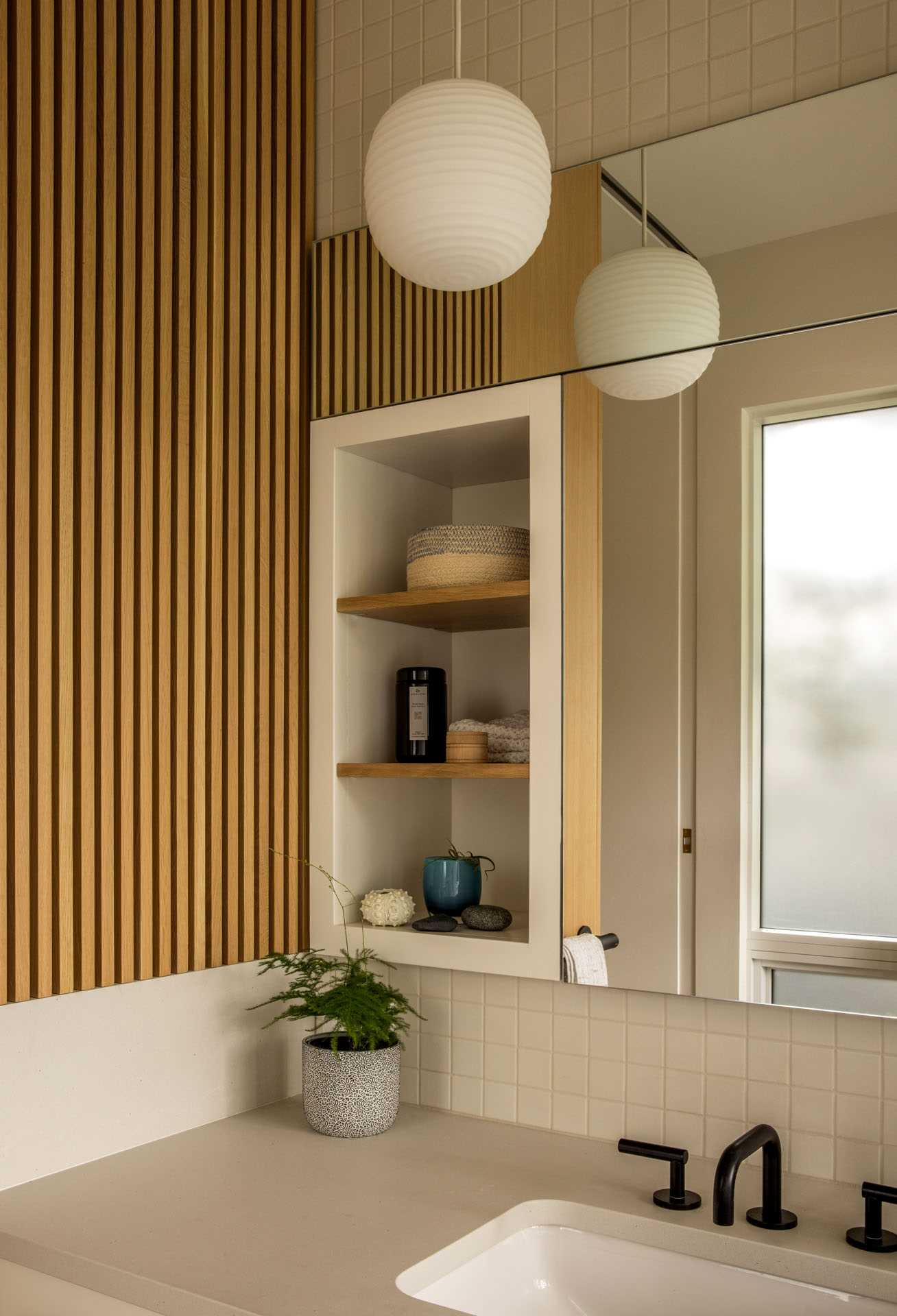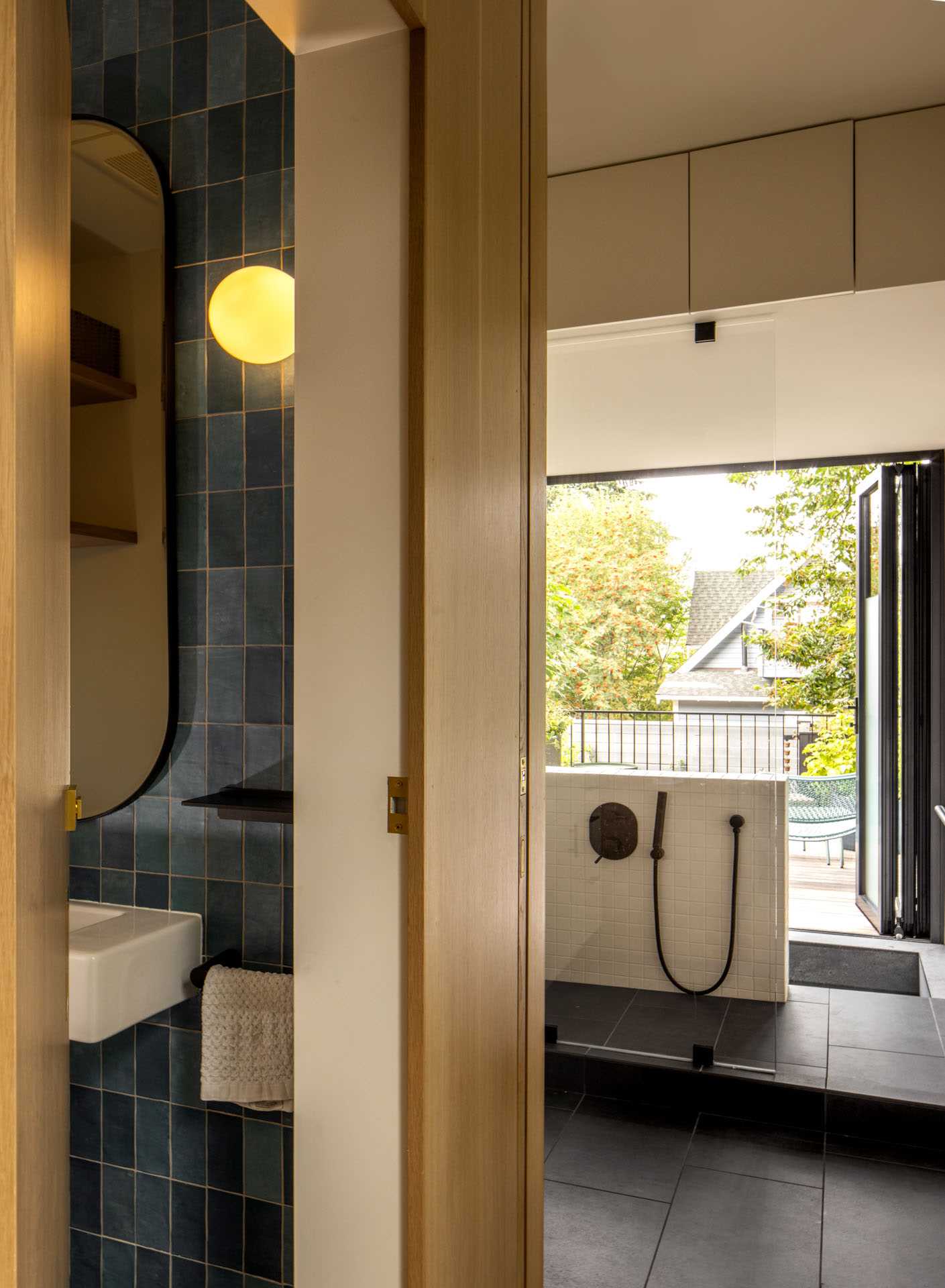 At the rear of the home, the original kitchen has a door to the deck with open storage below.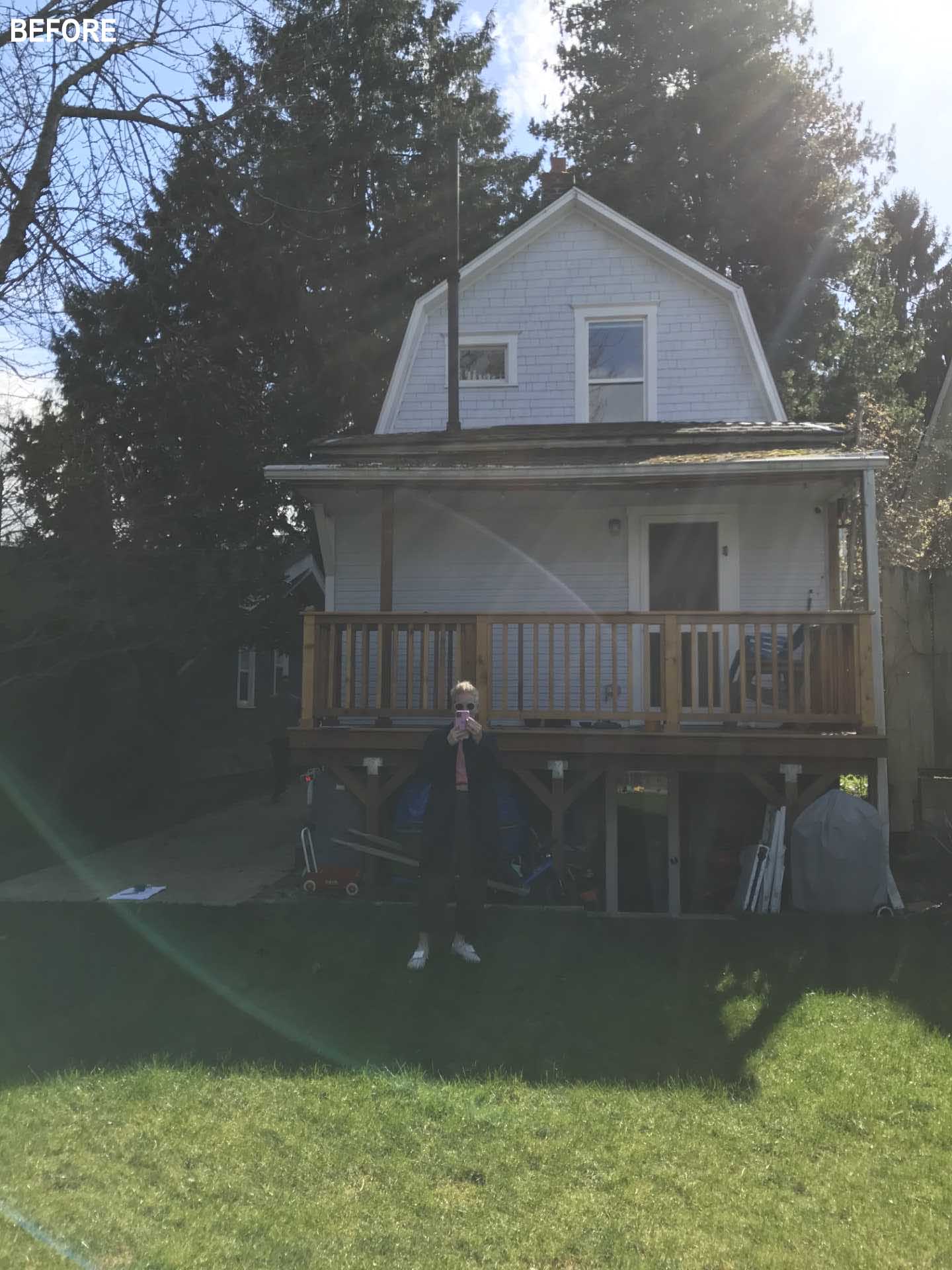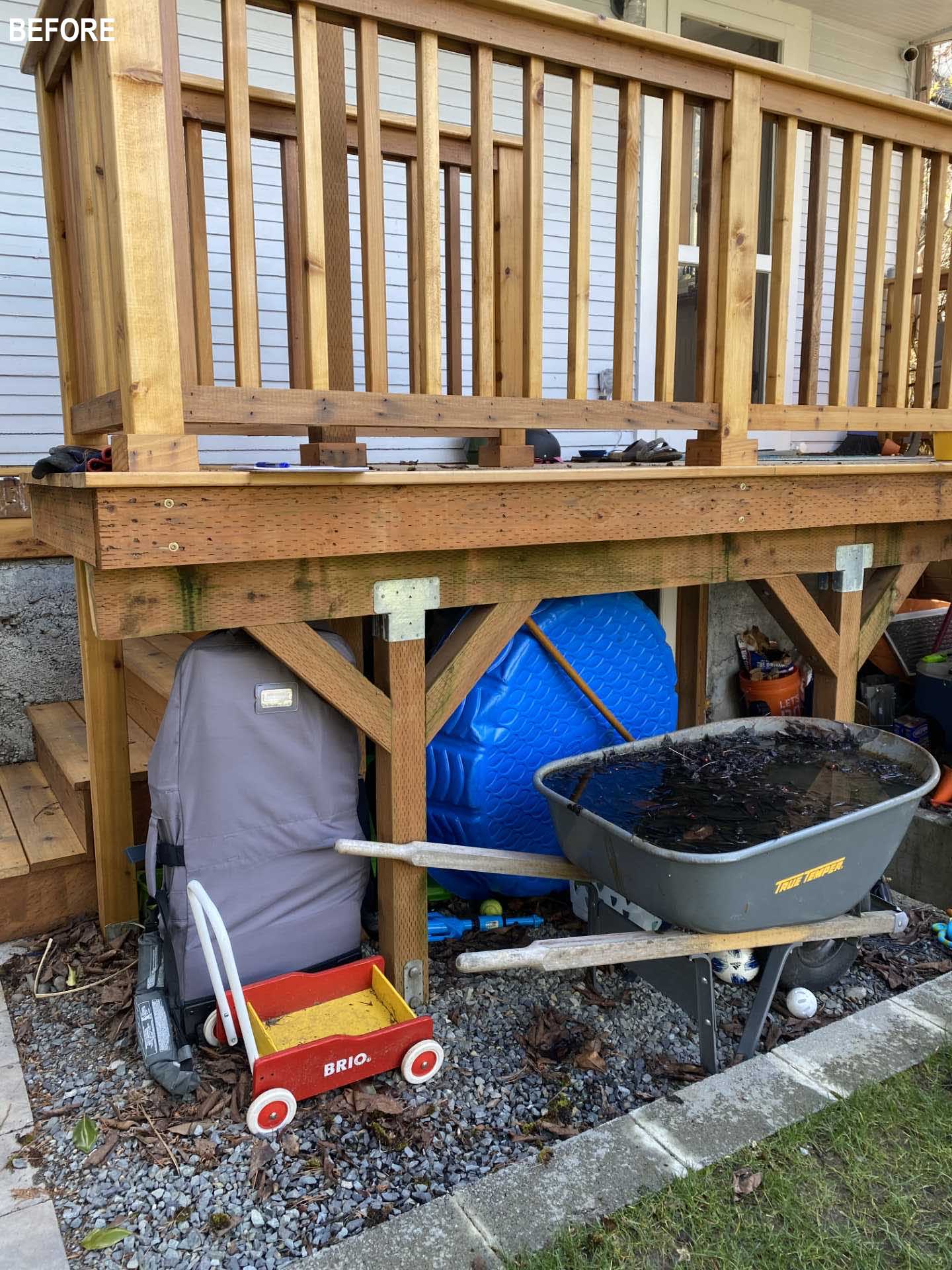 The updated rear of the home showcases the new extension, as well as a deck with stairs that lead down to the yard.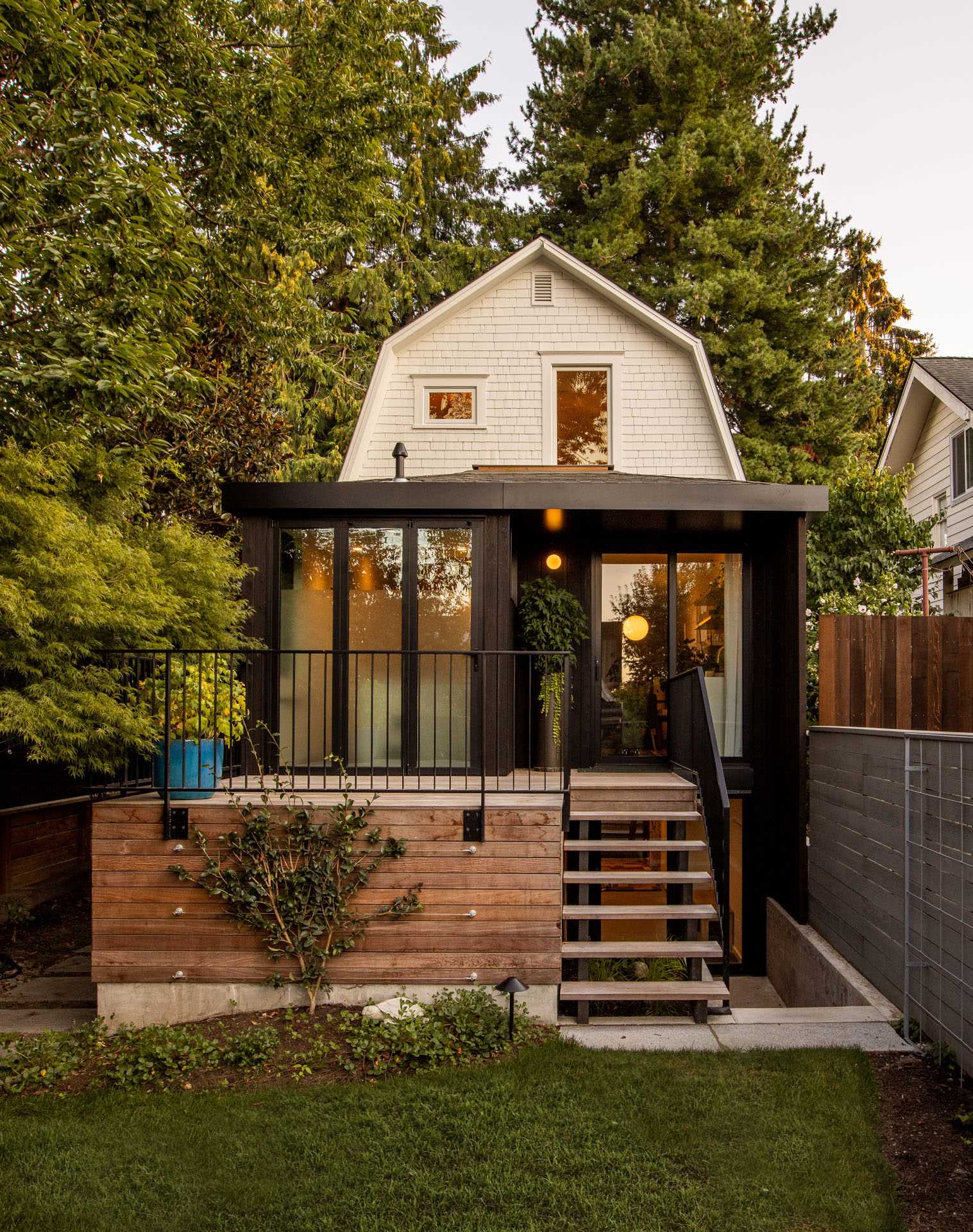 Best Practice also designed a detached work-from-home office, nestled into the landscape and partially sunken, that showcases a green roof.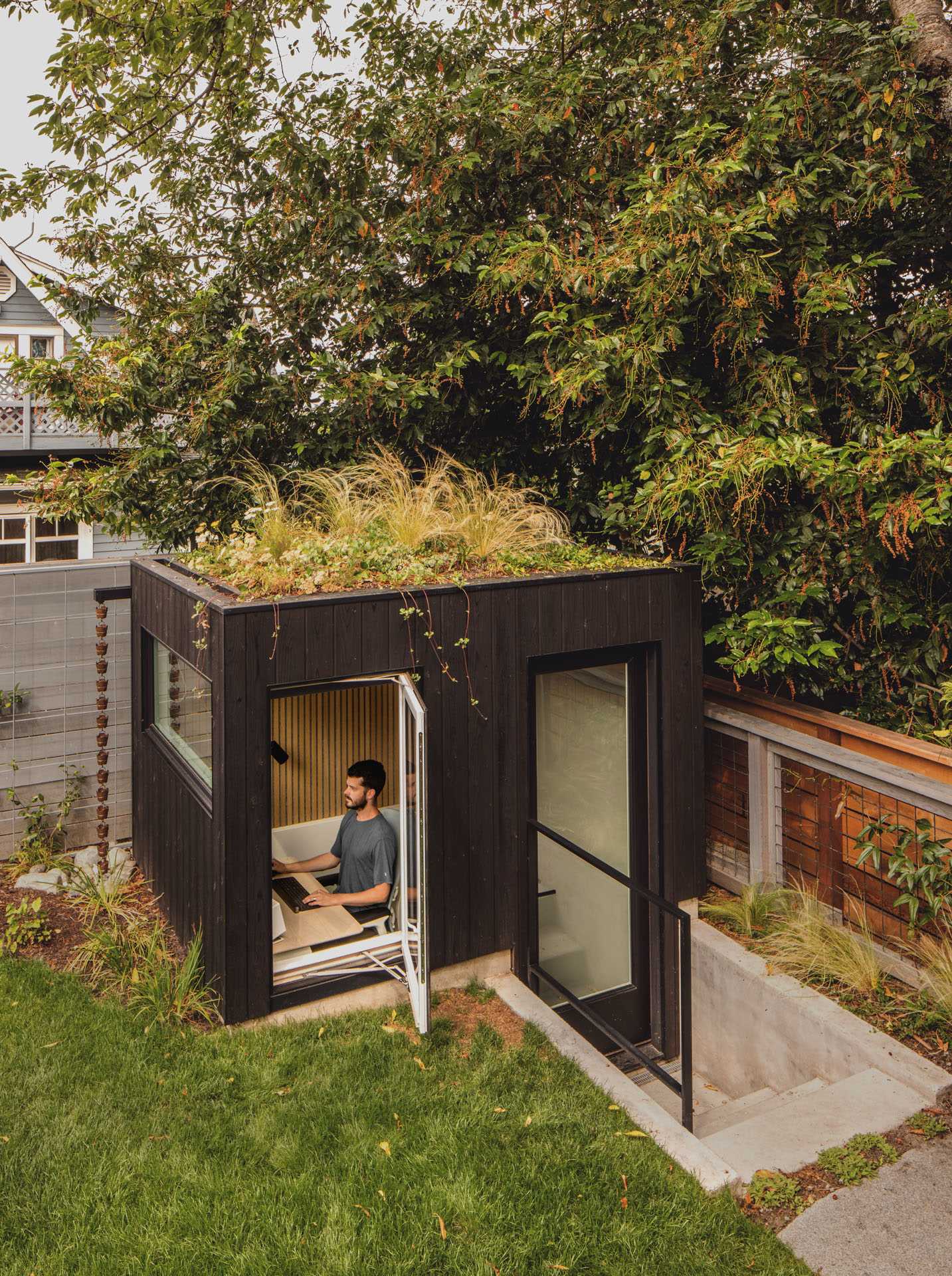 The new stairs from the deck connect down to the expansive family room complete with a custom Murphy bed for guests, an enclosed laundry and utility room, and concealed under-stair storage.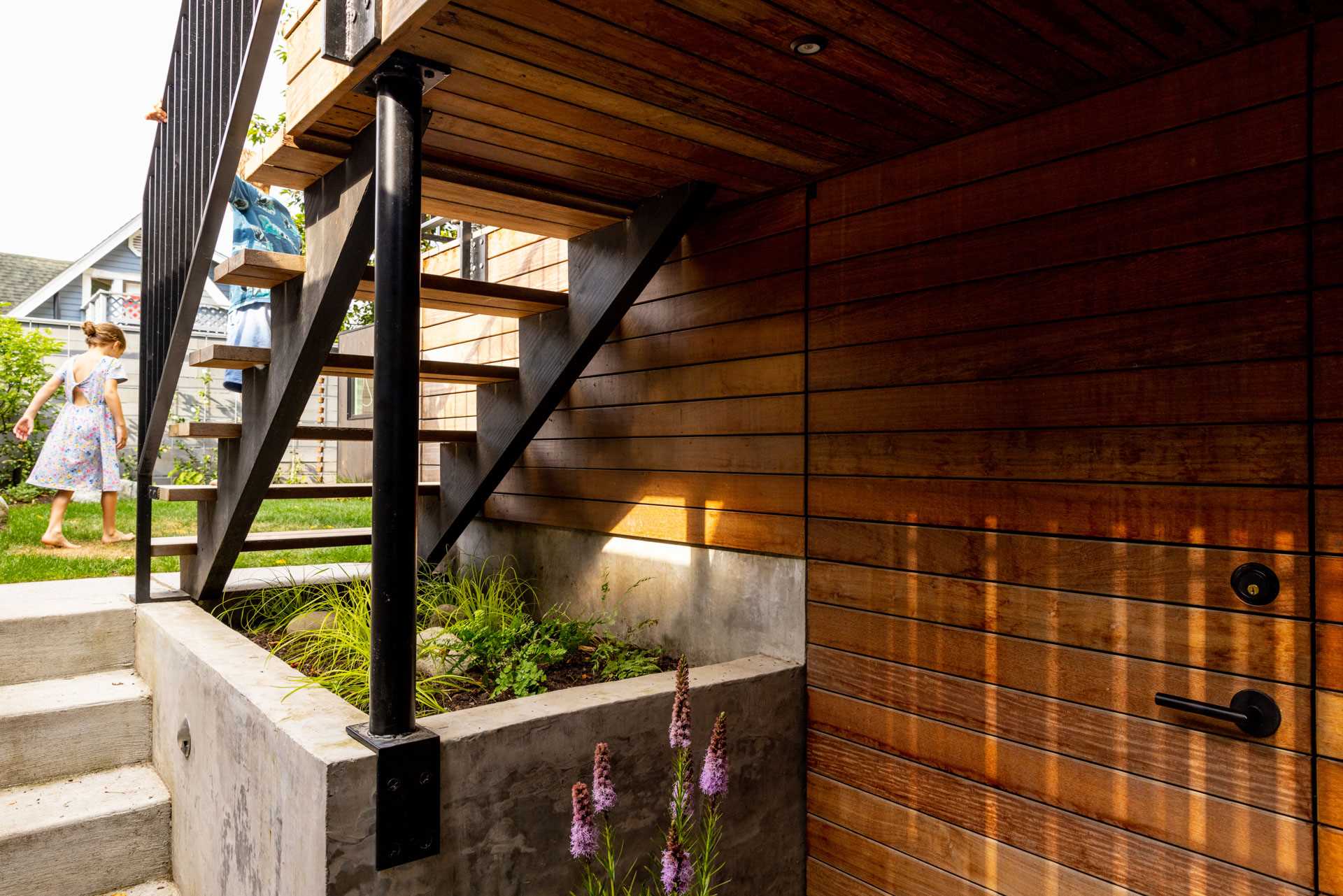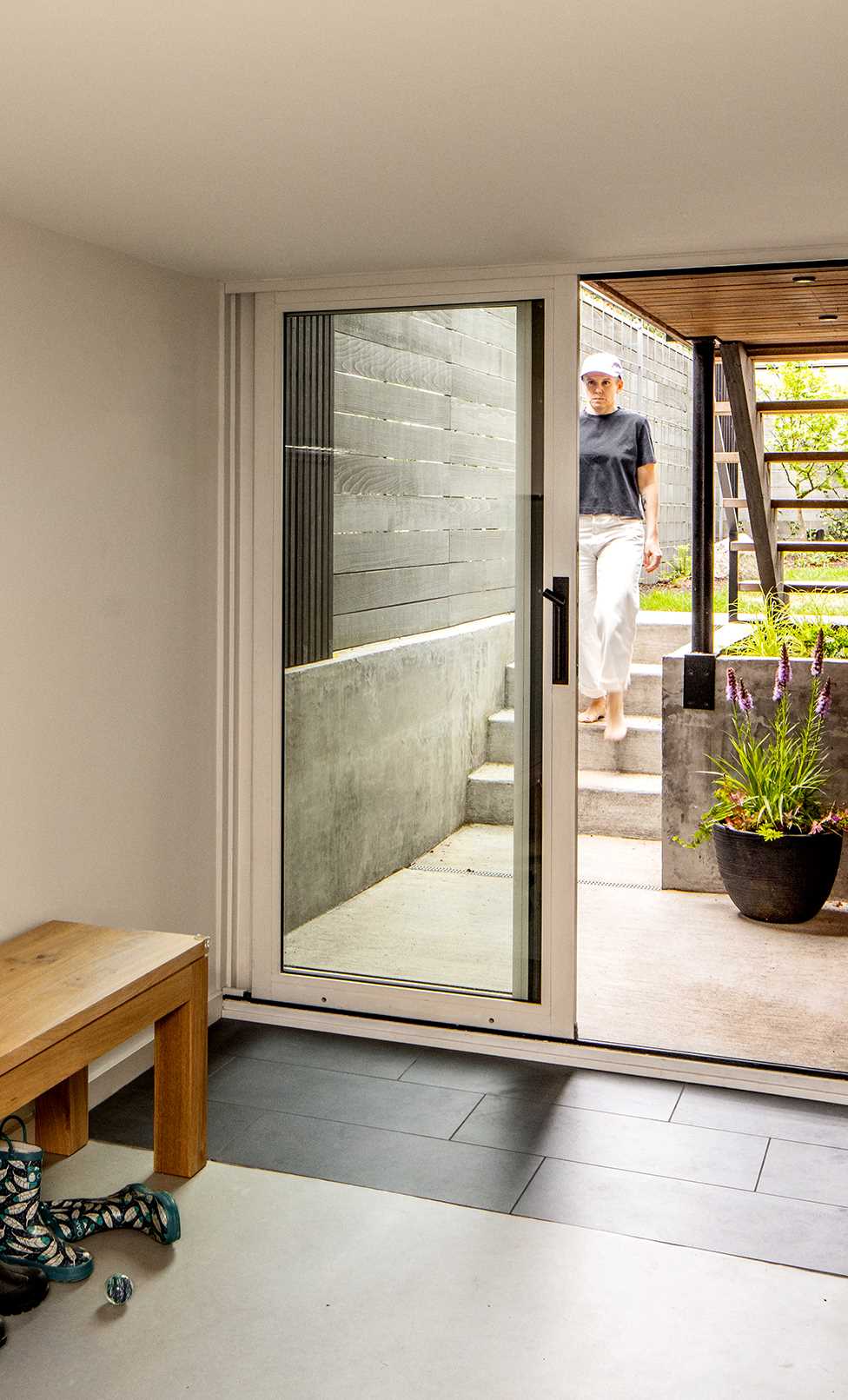 This is what the basement looked like before the remodel.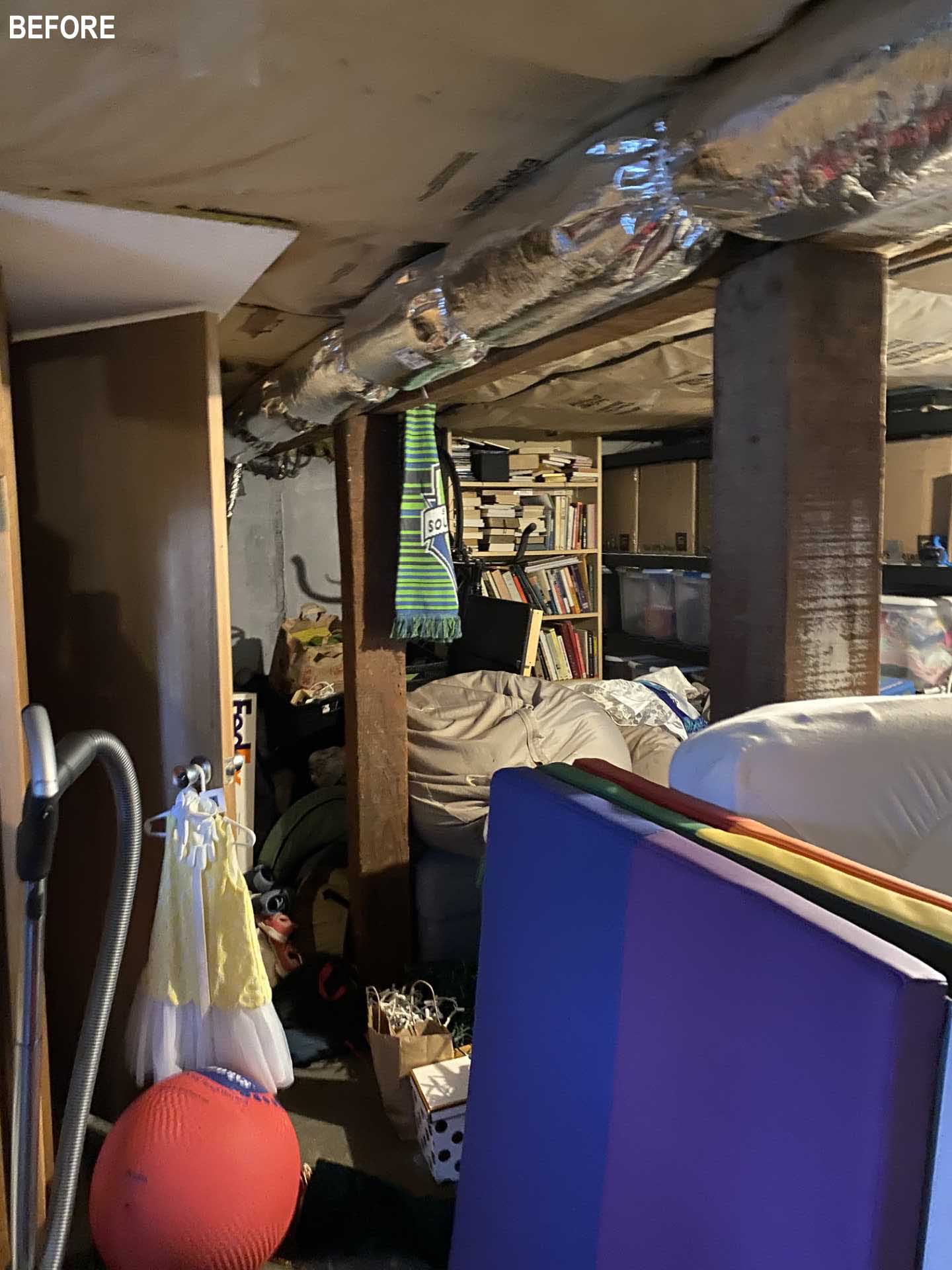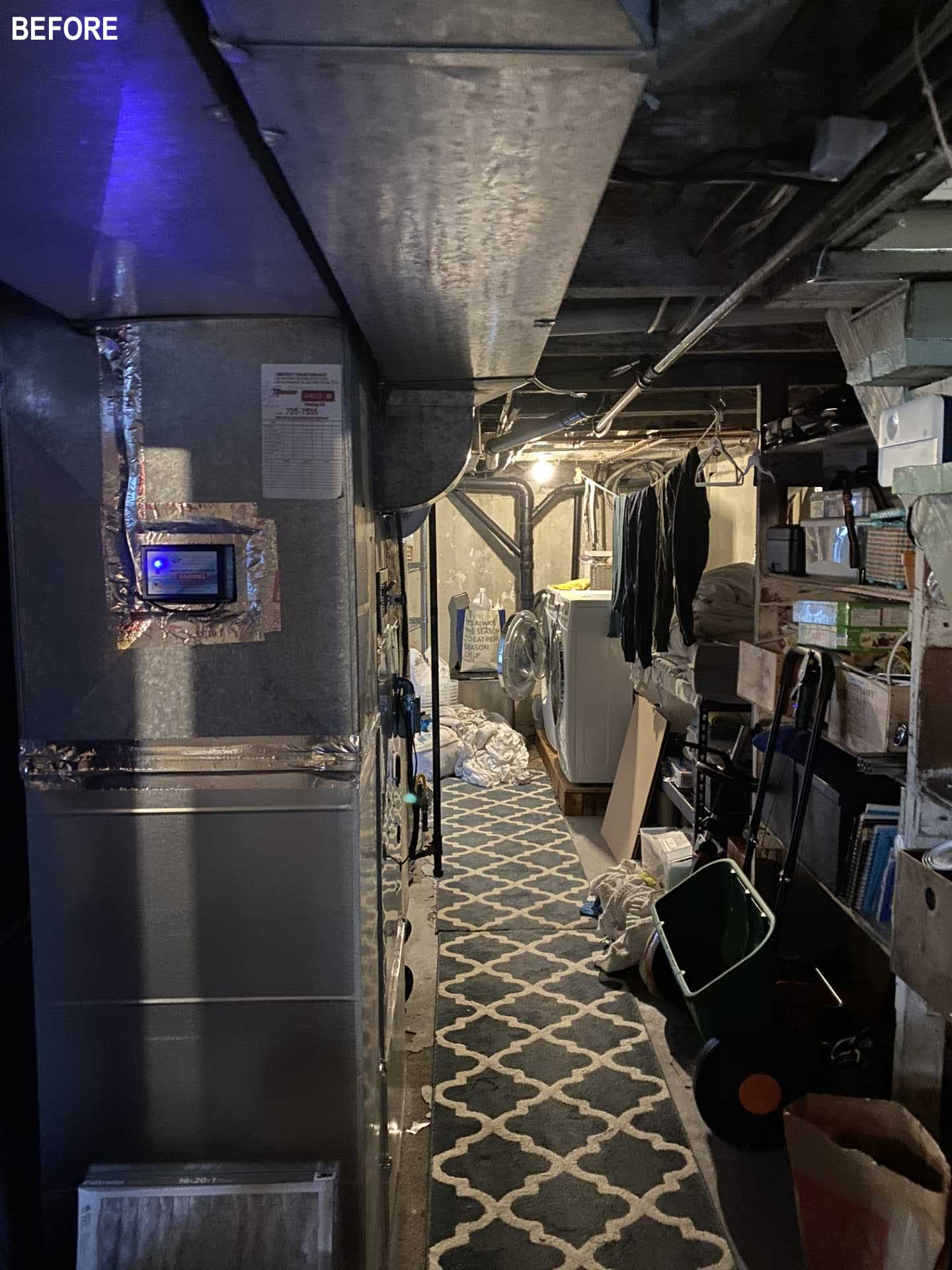 The new space, which has been dedicated as a playroom, is now bright with a play area, lounge area, and shelving.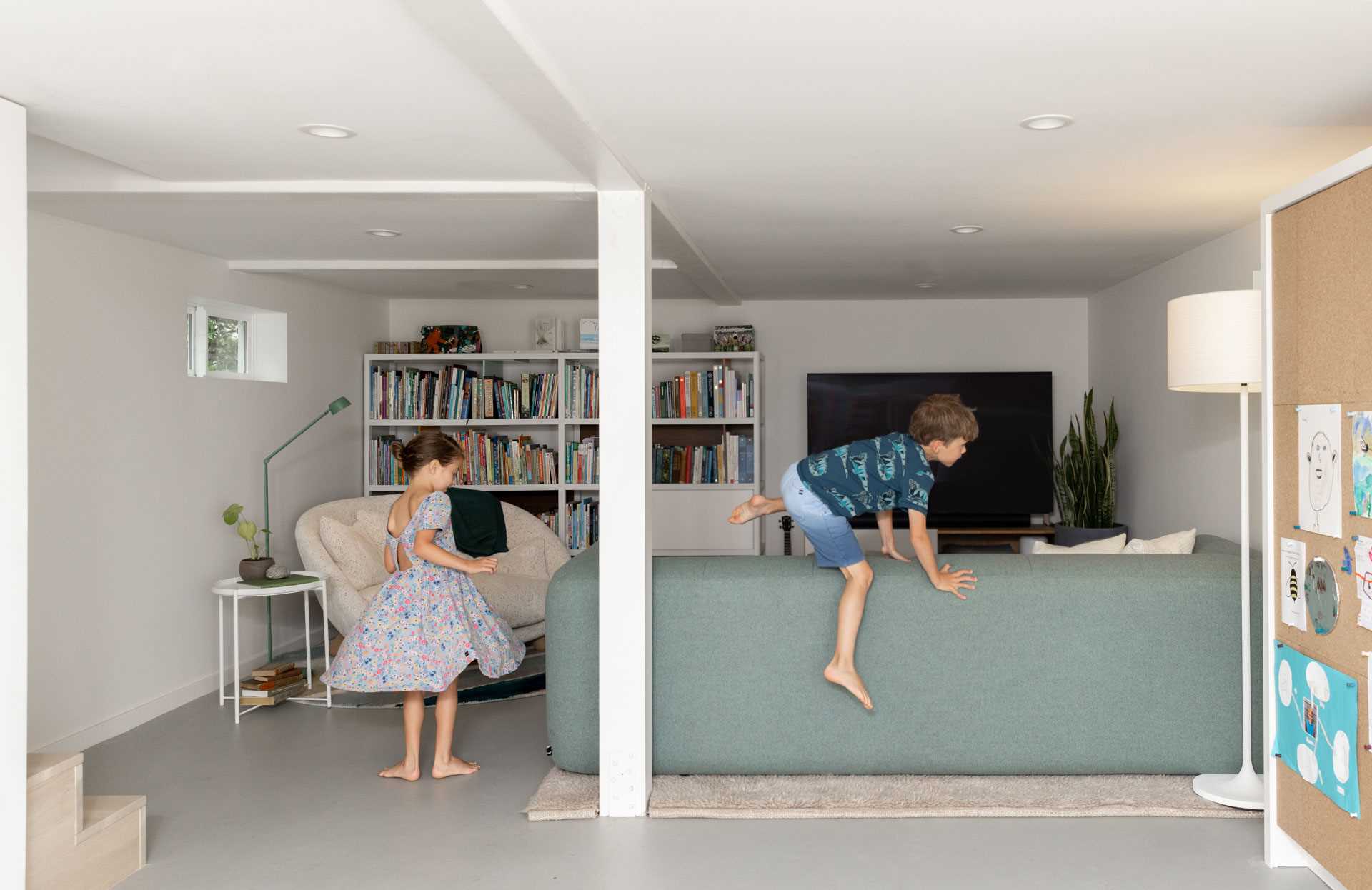 Here are the floor plans and drawings about the micro-addition and ofuro.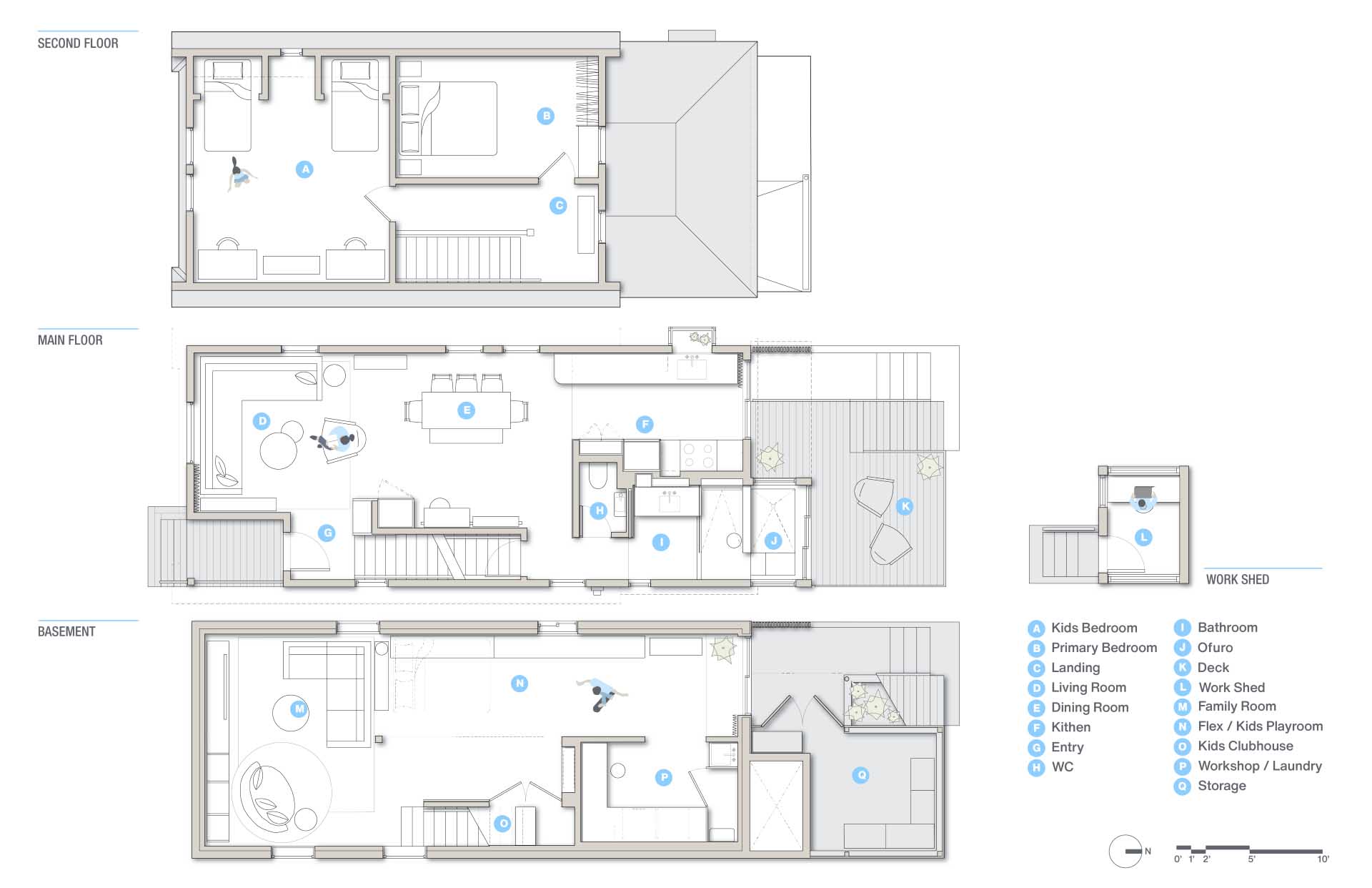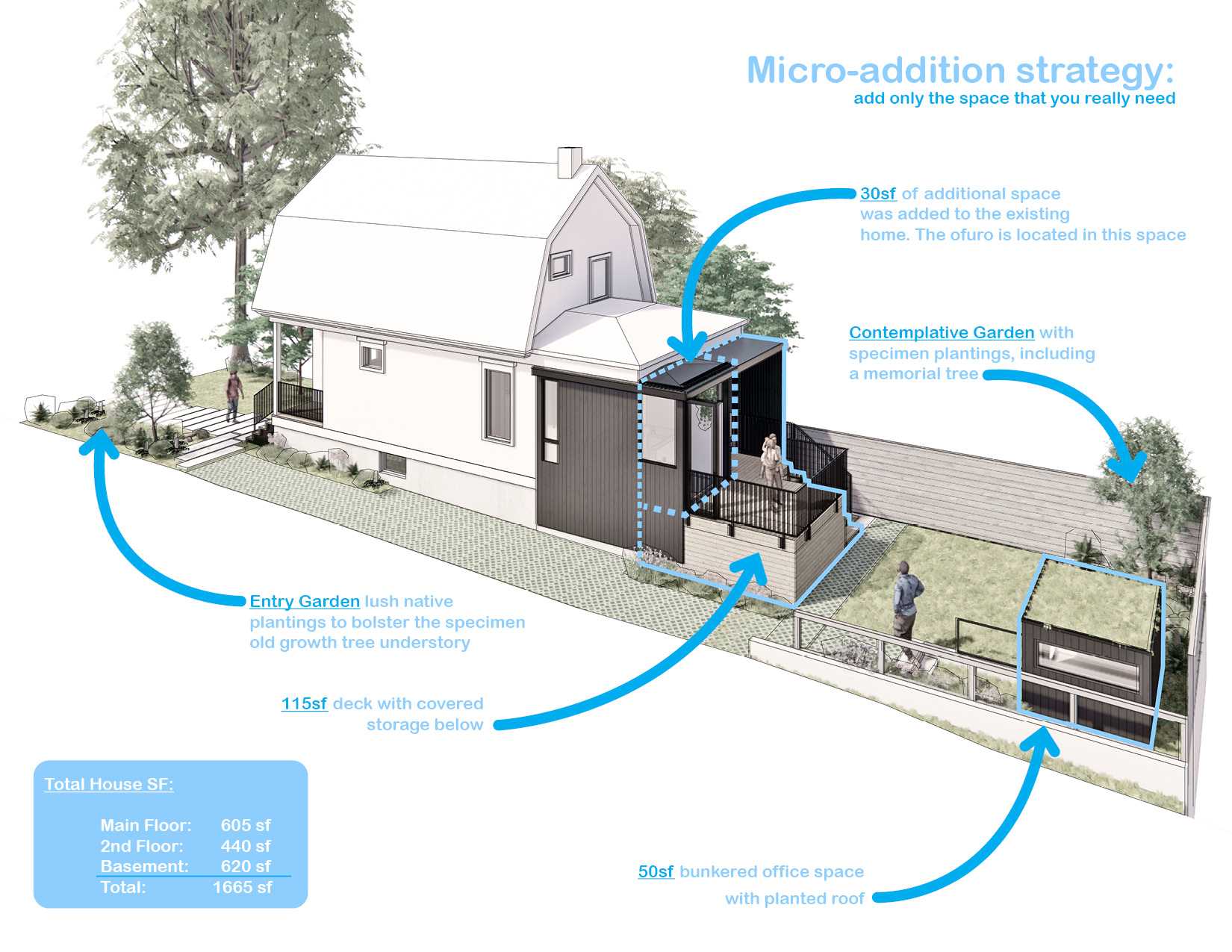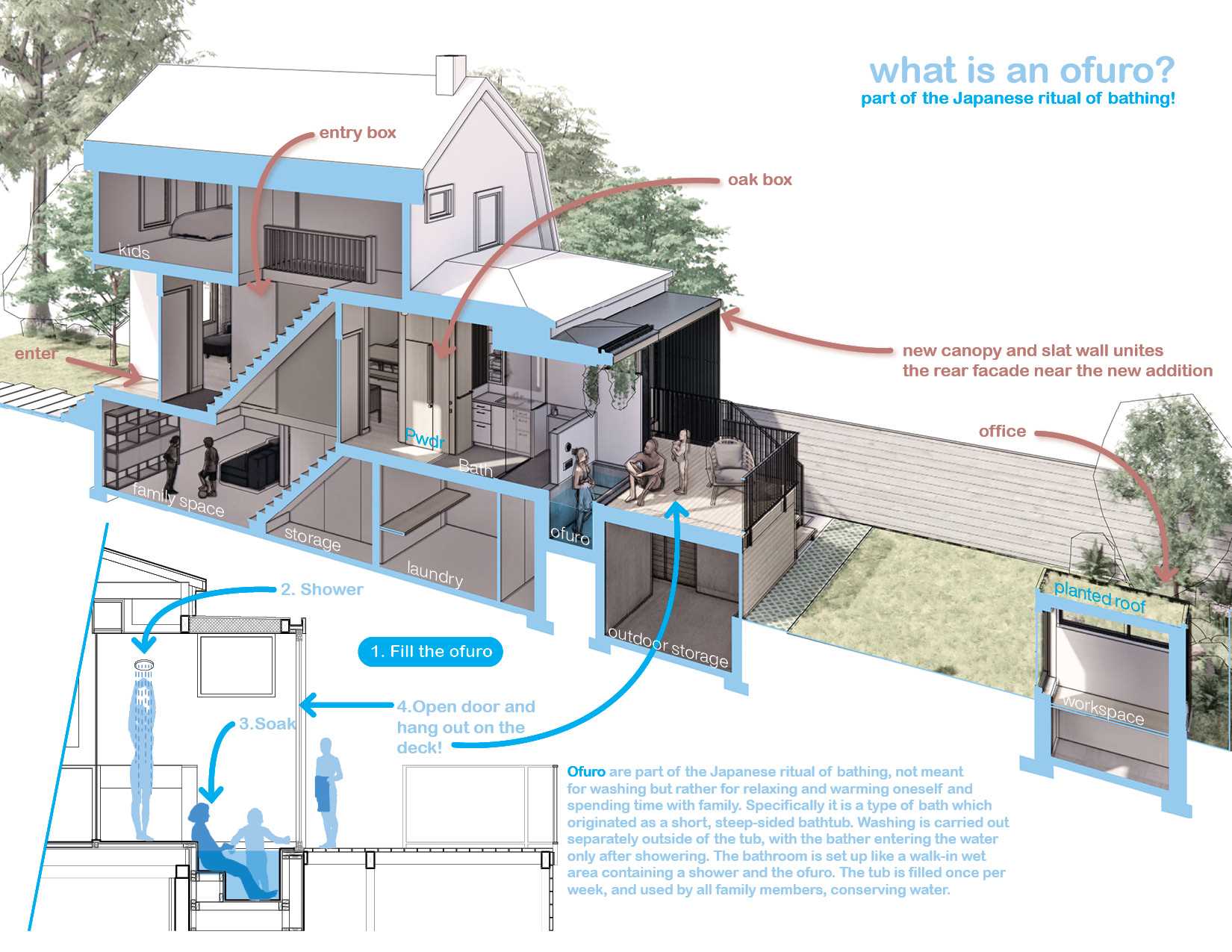 Photography: Rafael Soldi | Architect: Best Practice Architecture | Structural: Harriott Valentine Engineers | Contractor: Kable Design Build | Landscape Design and Installation: Cambium, Inc. | Cabinetry: Kable Design | Custom Window Treatments & Drapery: Lesley Petty Studio | Plumbing Fixture Sourcing: The Fixture Gallery | Decorative Lighting & Furnishings: Inform Interiors | Furnishings: Hem | Window Sourcing: Dunn Lumber | Wall and Floor Tile: Statements Tile & Stone | Wall Tile: United Tile | Bath Wall Tile: DalTile
Source: Contemporist