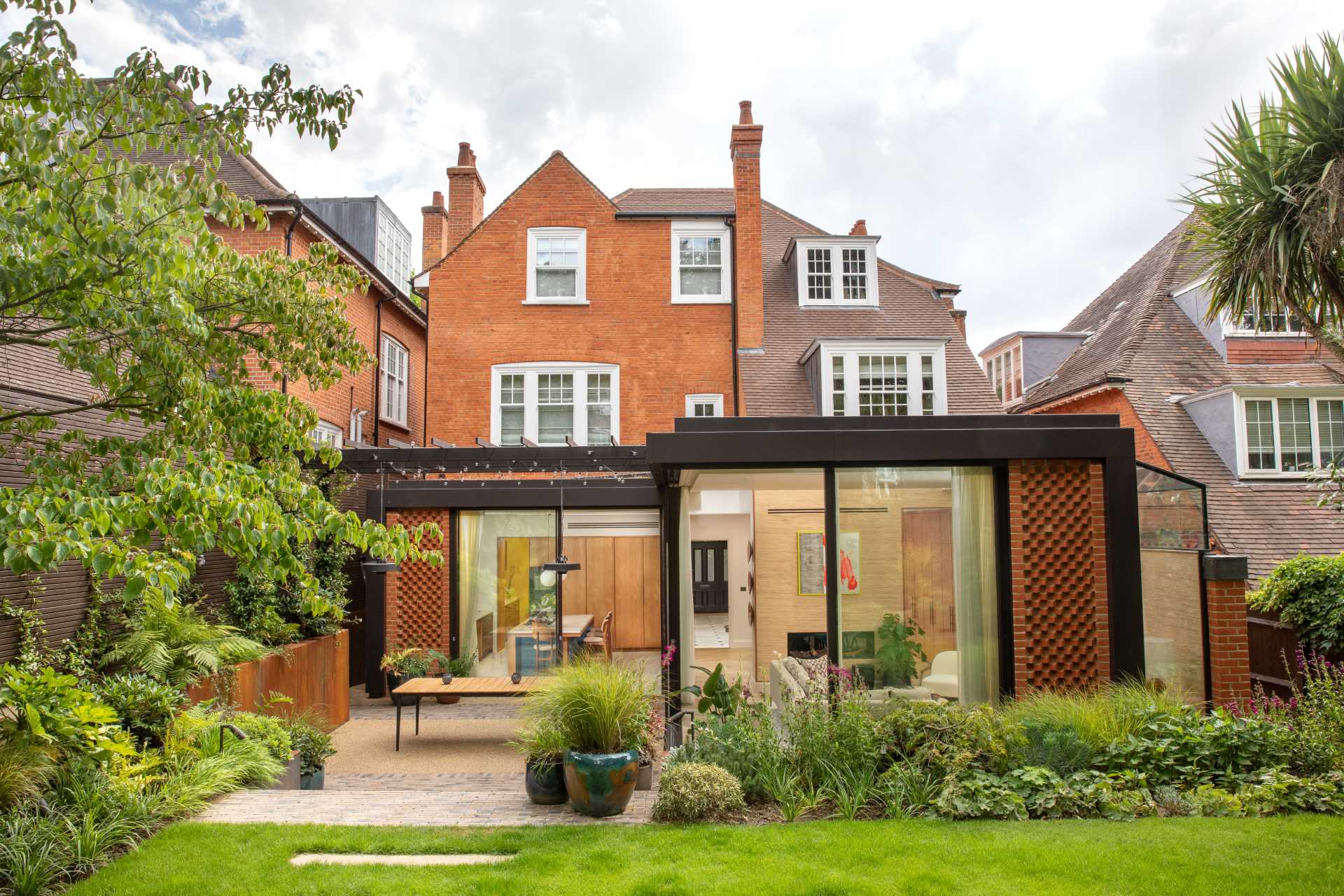 North London architects XUL Architecture have sent us photos of their latest project, where they were tasked with renovating this three-story family home to completely enlarge the rear of the house while still allowing for plenty of natural light.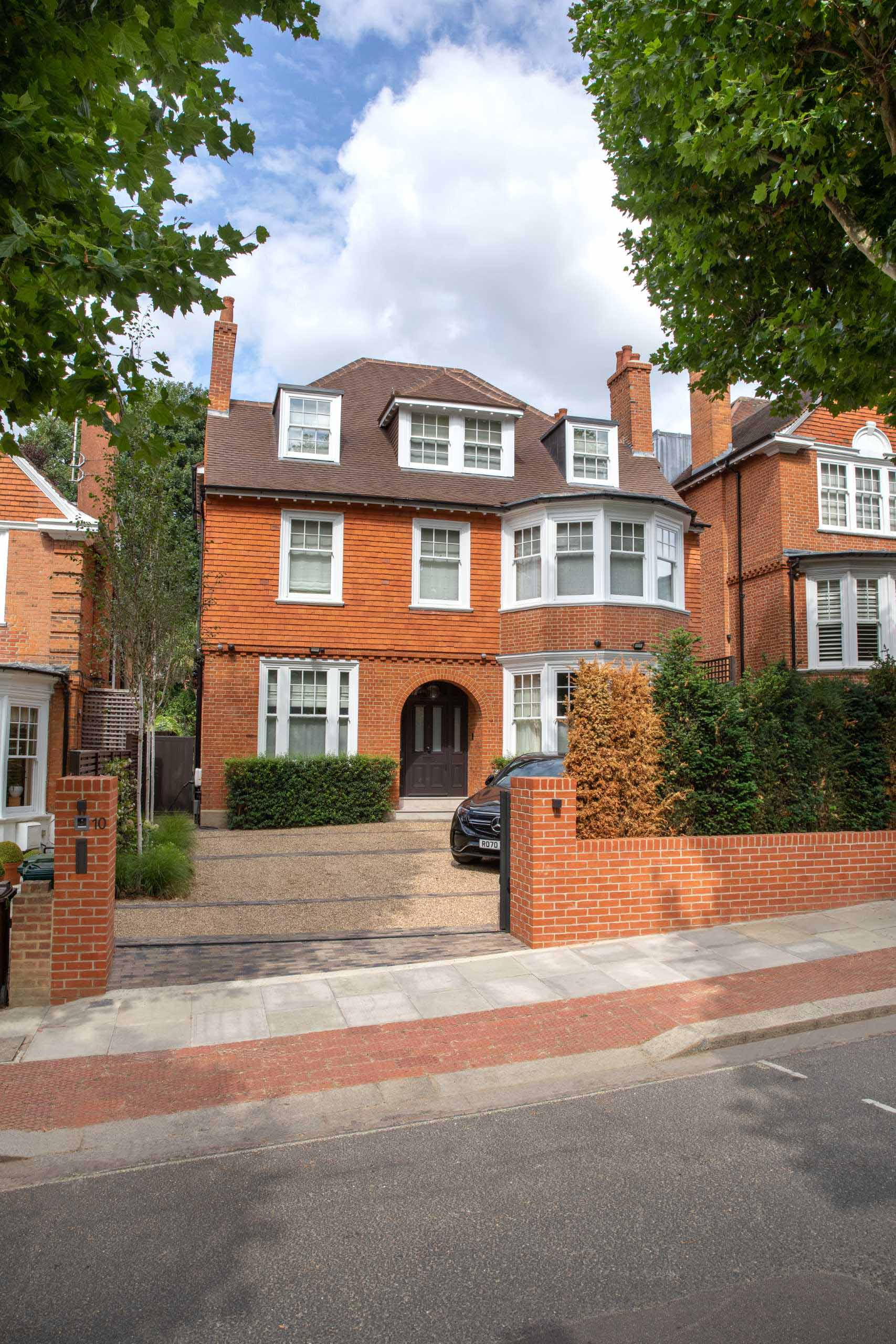 The architects removed the existing conservatory and added a new rear extension with an integrated strip of glass that separated the original building from the contemporary extension. This had the added benefit of allowing natural light to flow into the main living areas while also providing a clear visual separation between the old and new.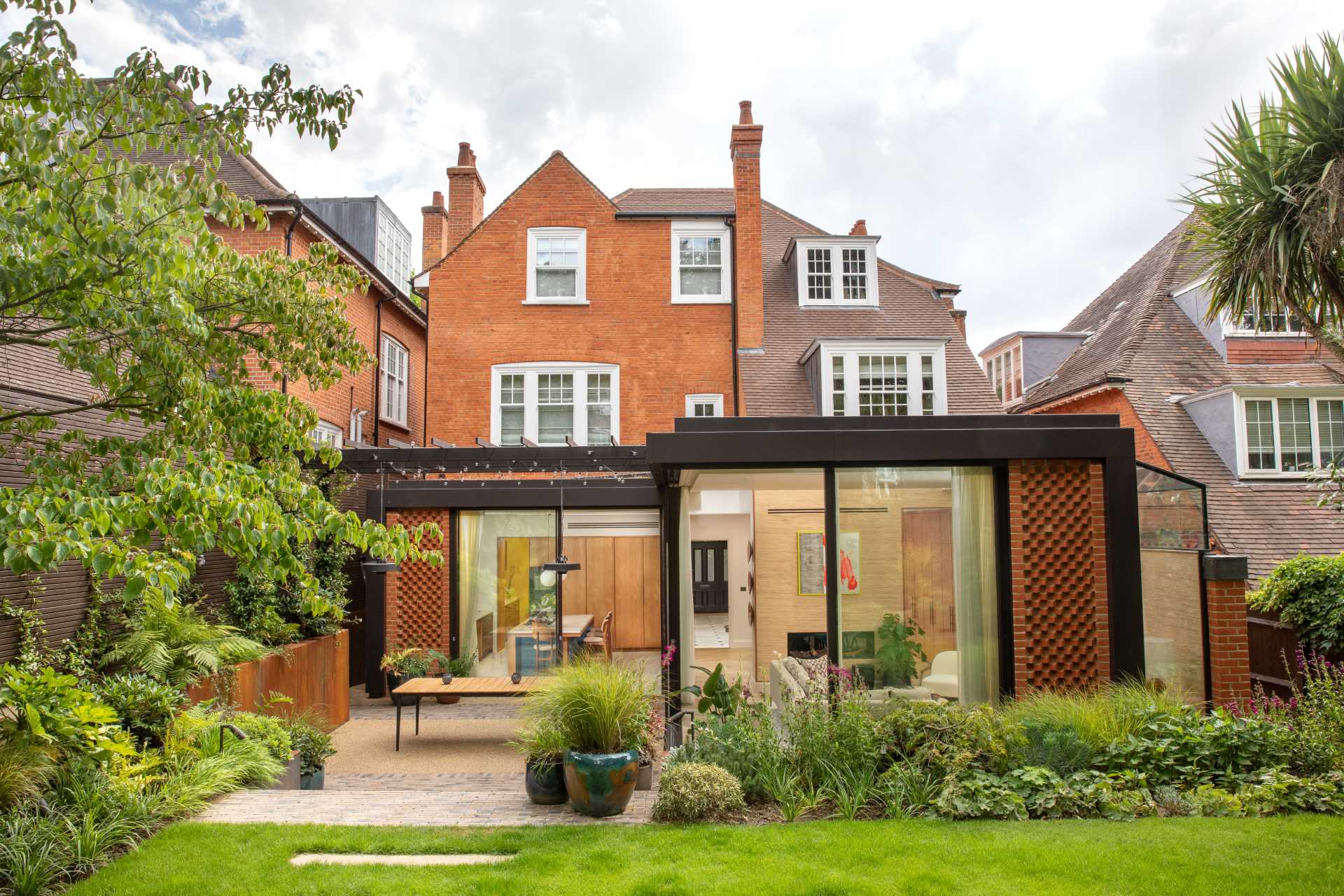 The black steel frame contrasted against the color of the red clay brick facade, while the glass sliding doors create a frame around the new living space as it leads seamlessly into the garden.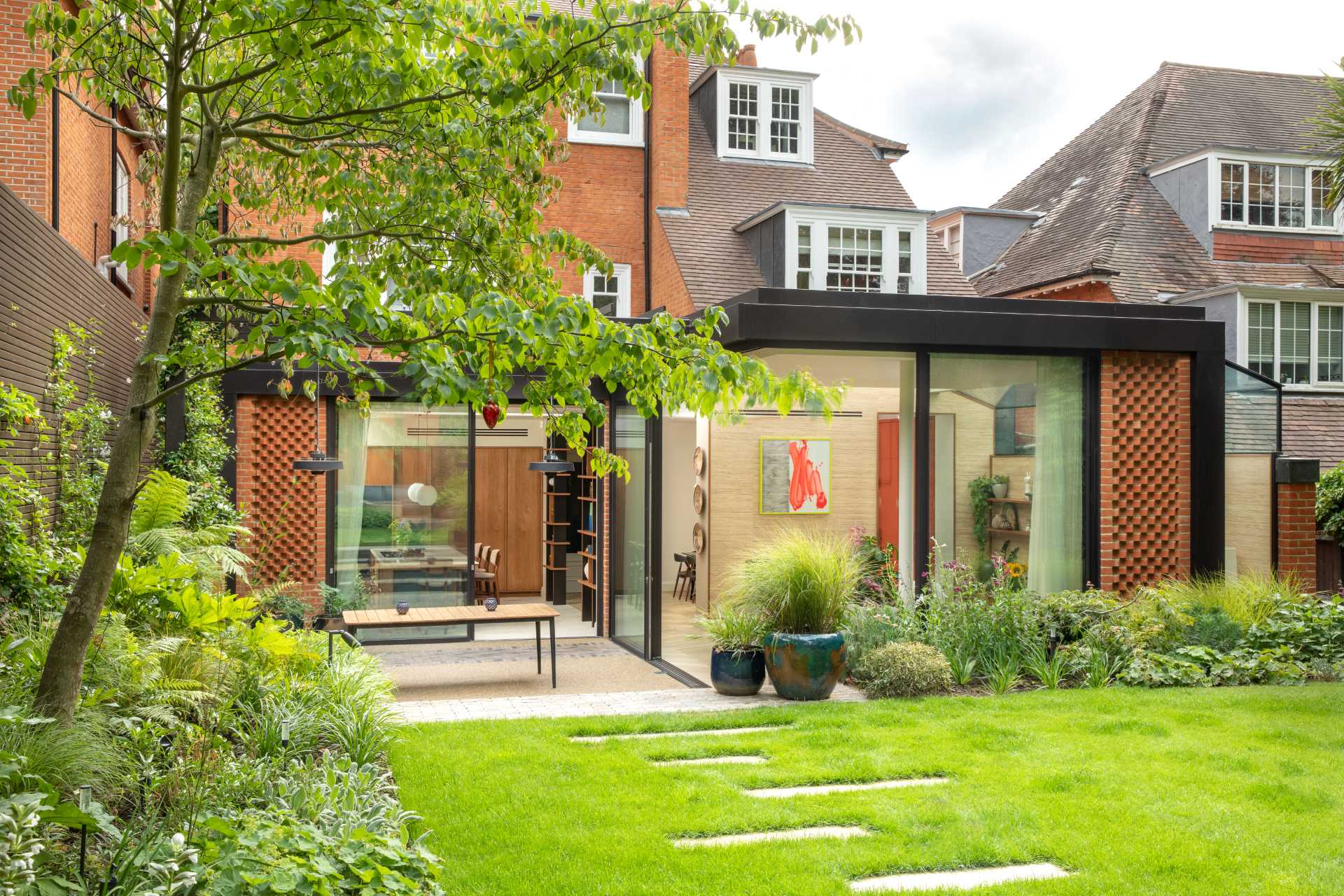 The roof of the extension also has a green roof.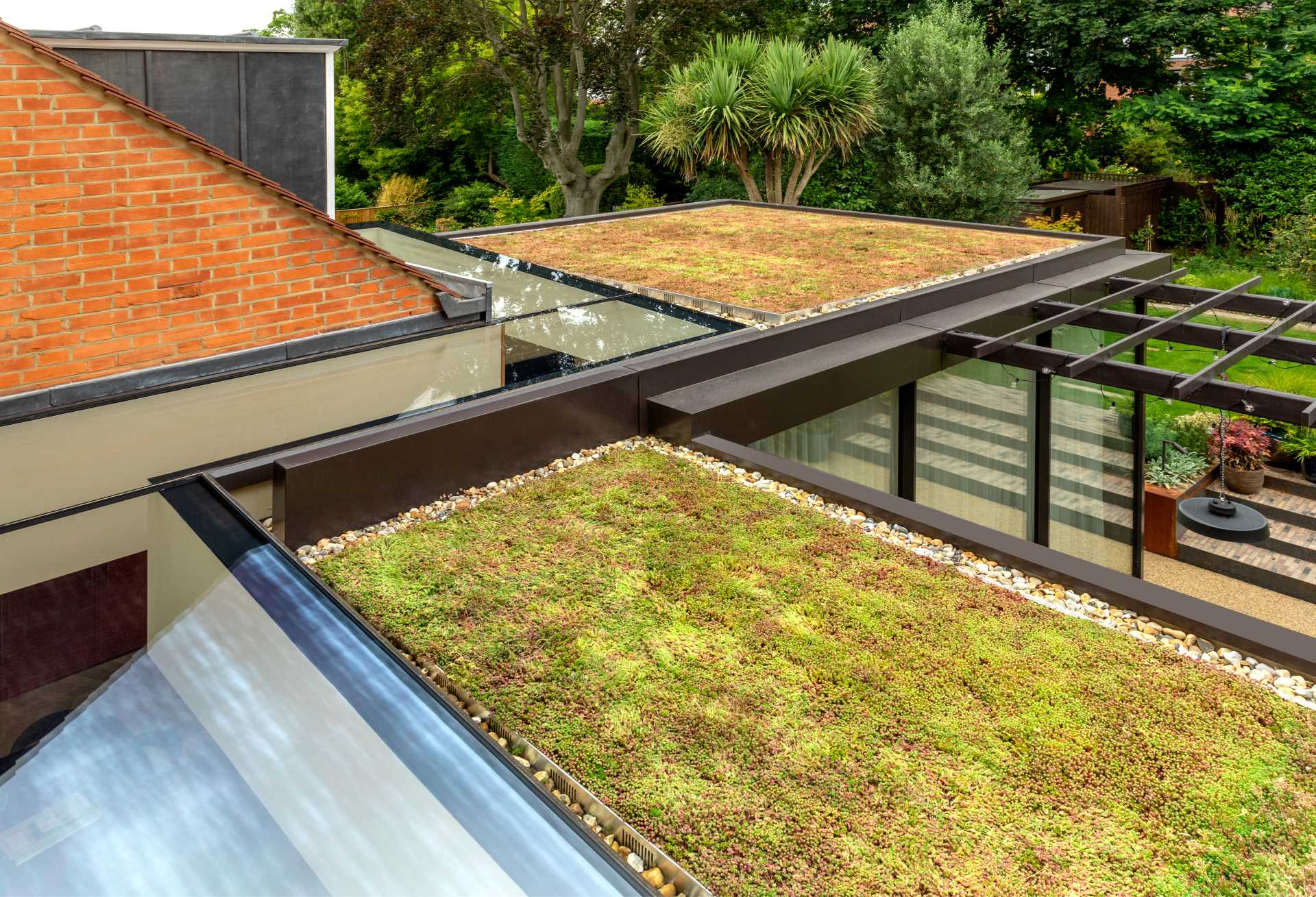 The house wraps around an outside dining space which then leads up a few steps into the landscaped garden with evergreen plants. Sliding glass walls open the living room to this outdoor space while allowing natural light to flood the interior.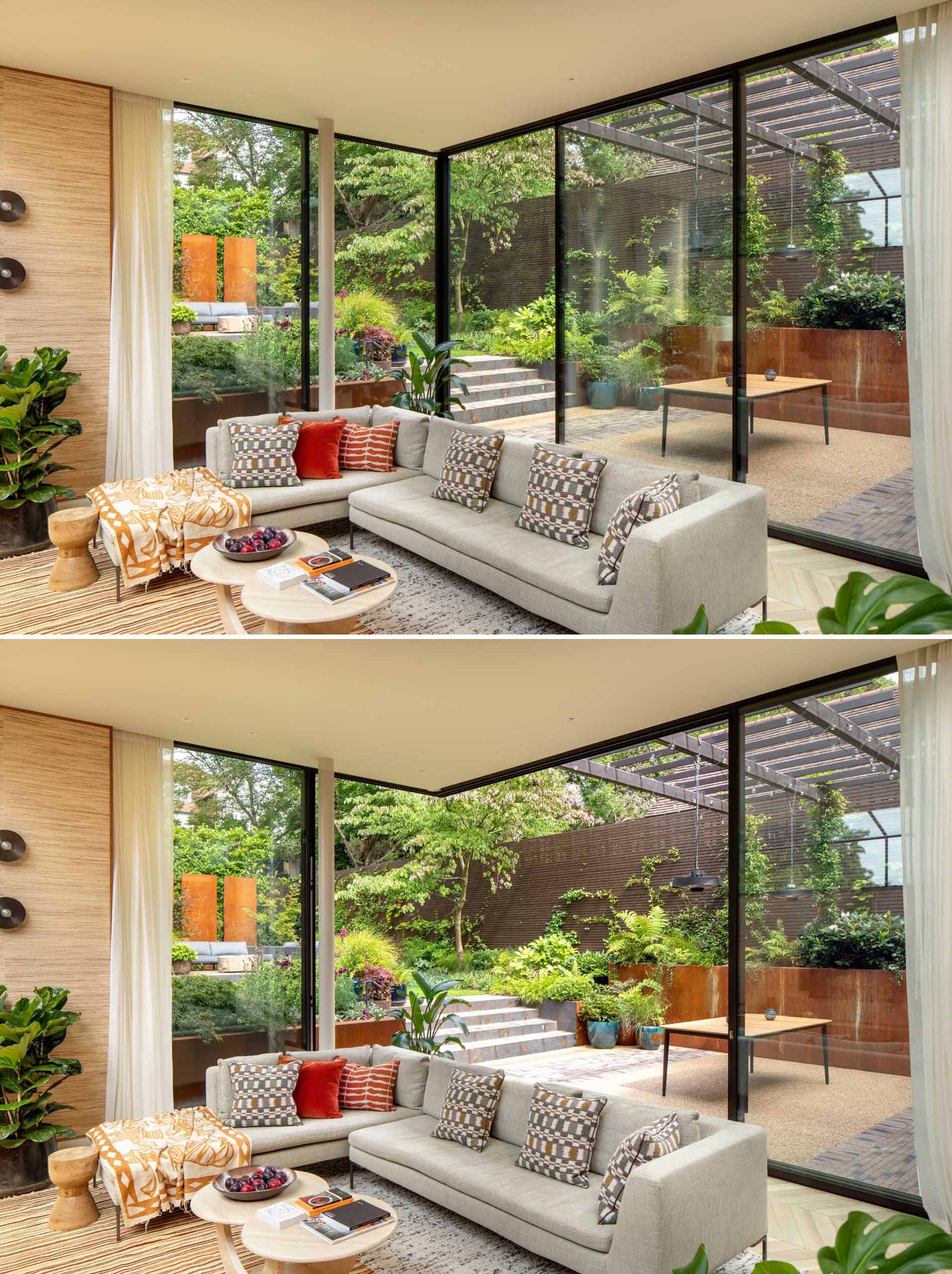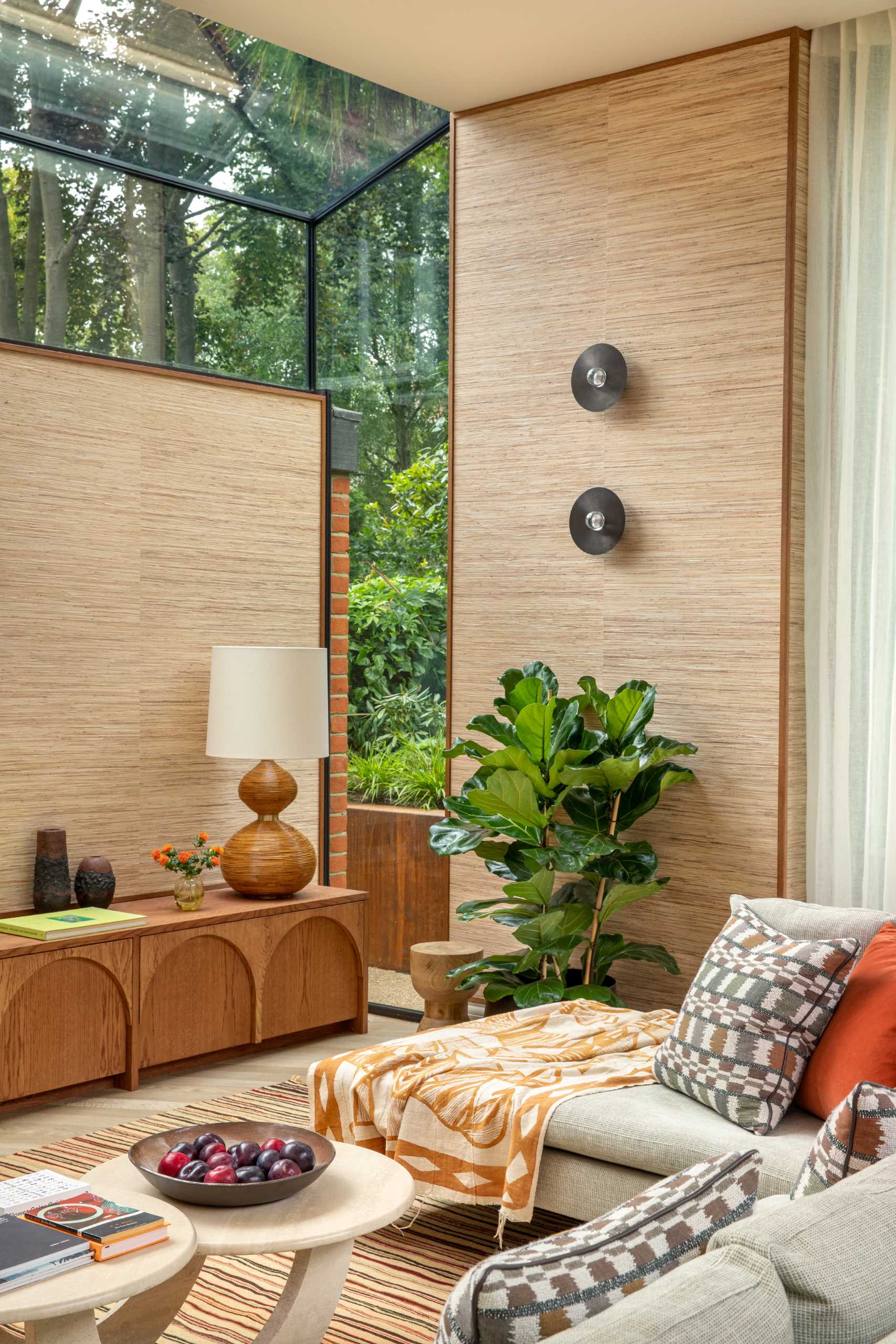 A double-sided fireplace separates the new living room from the dining room.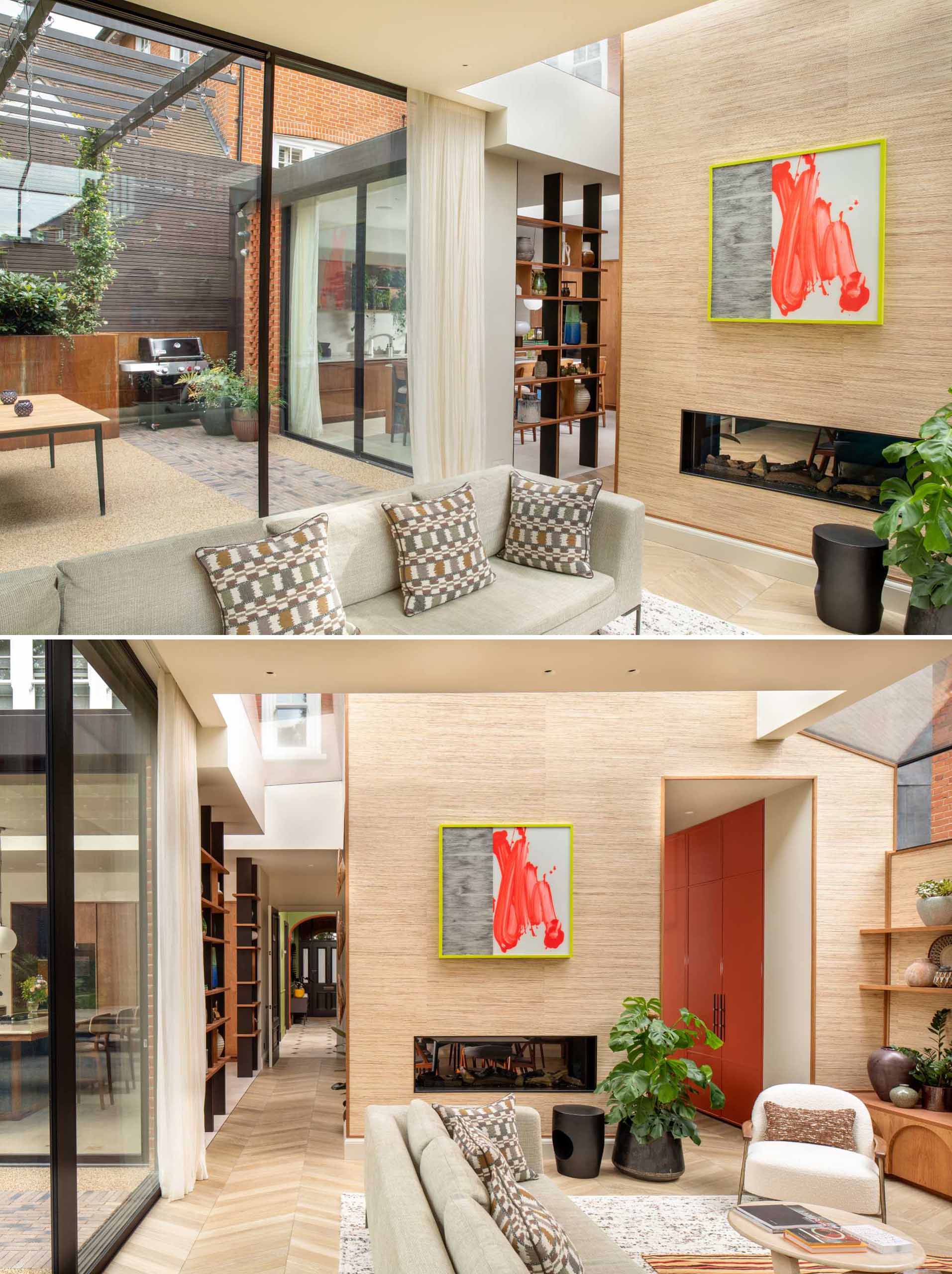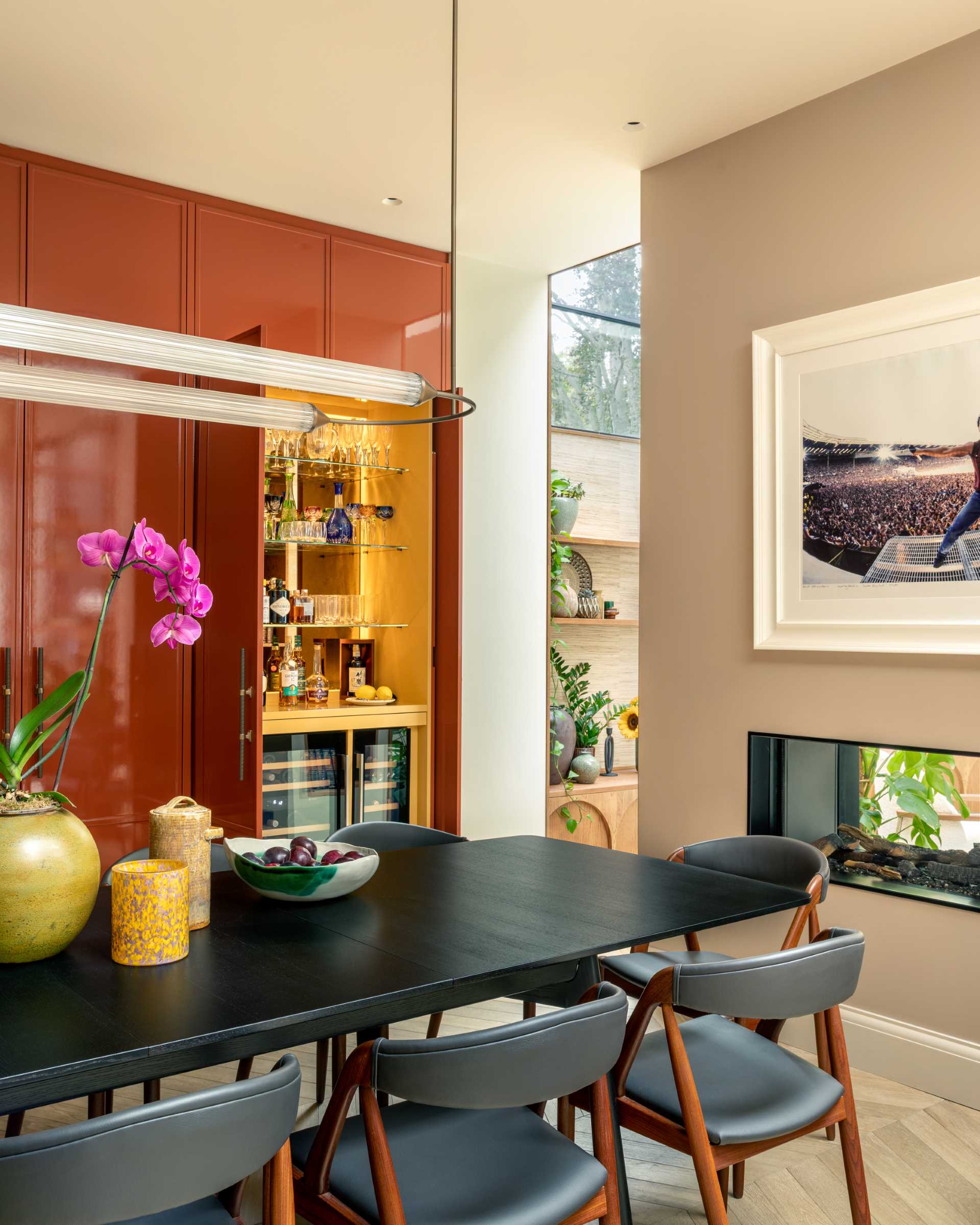 The dining room has views of the kitchen, while floor-to-ceiling bookshelves create an entryway for the kitchen.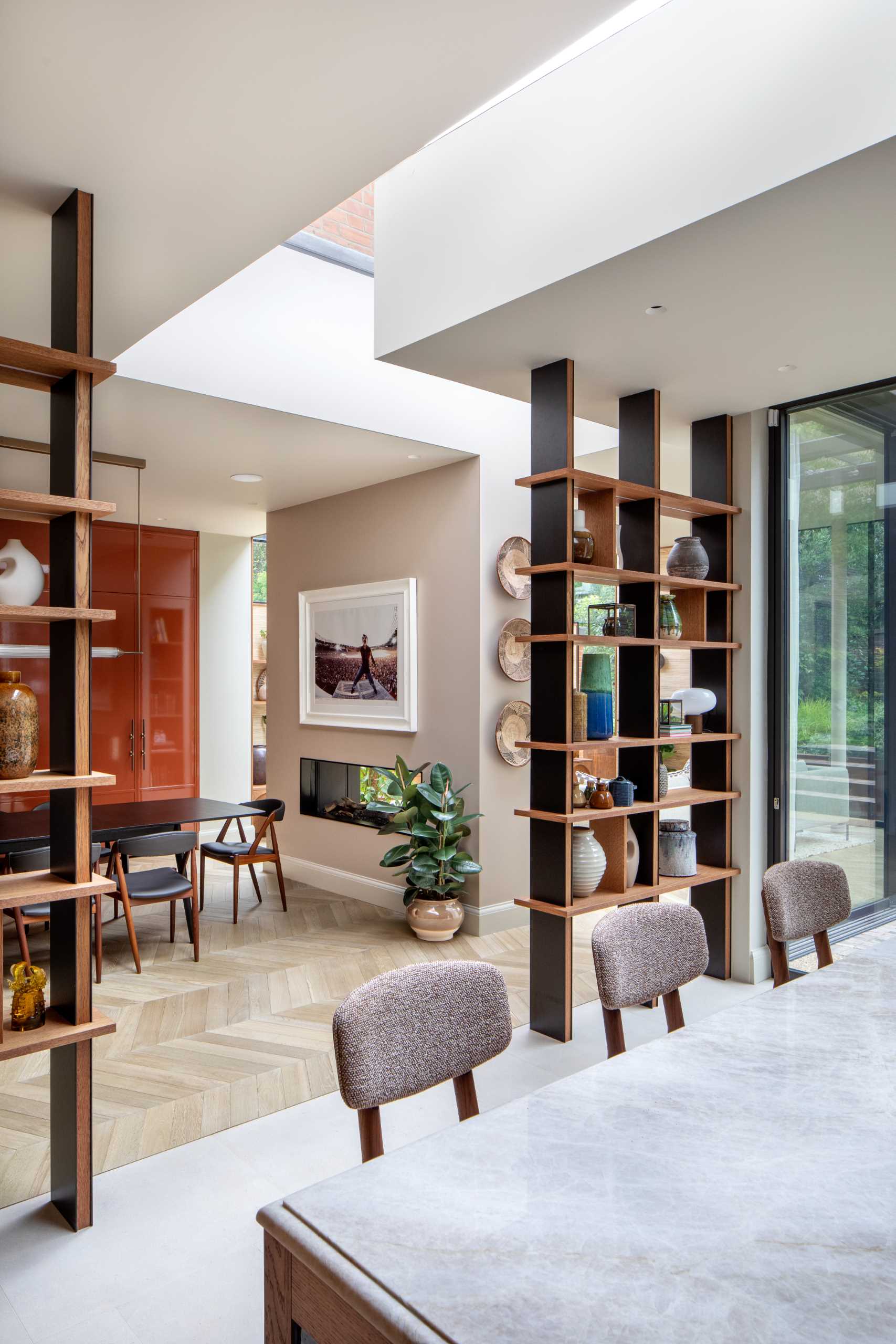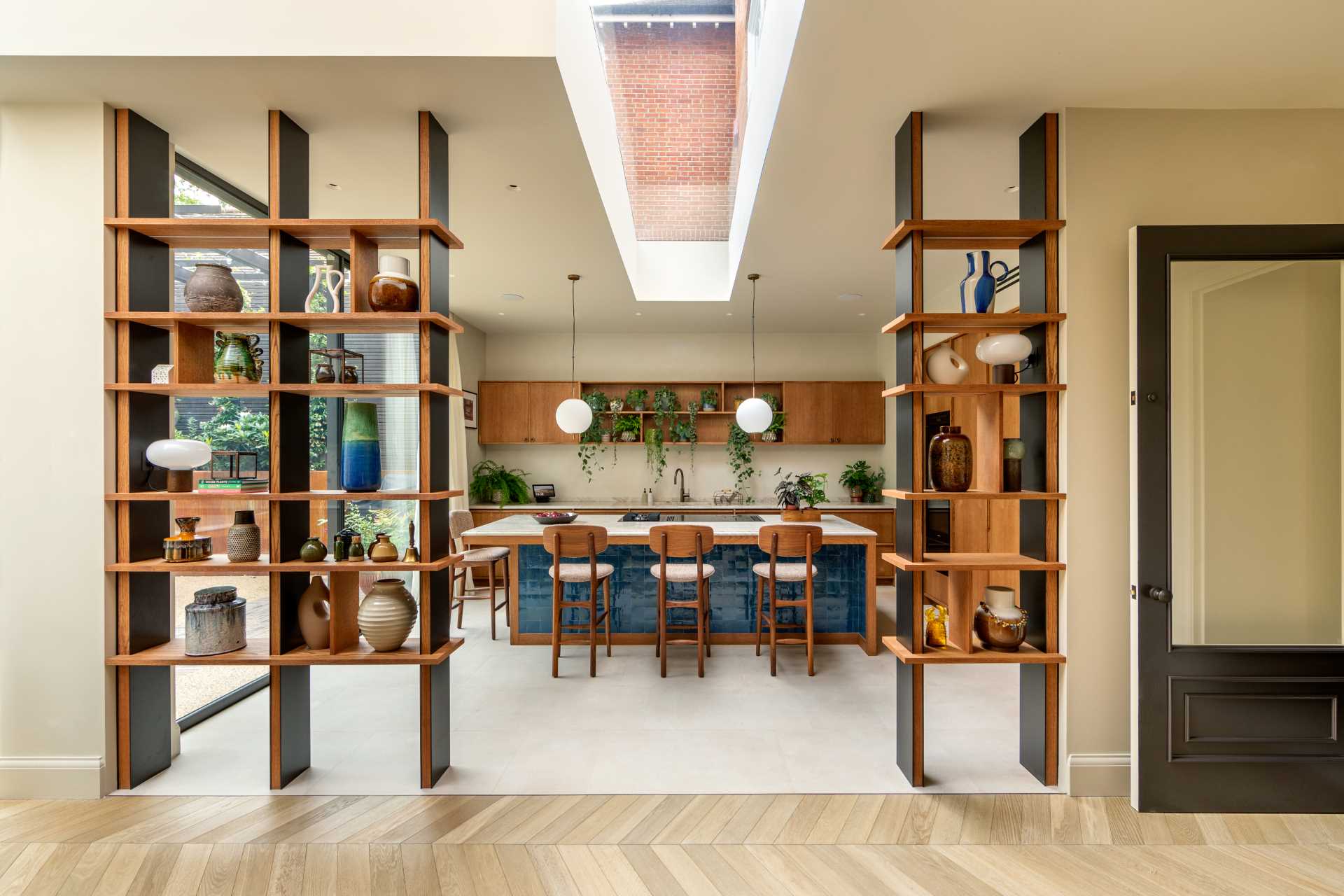 Other original spaces in the house were updated, like the living room which has a tiled fireplace surround.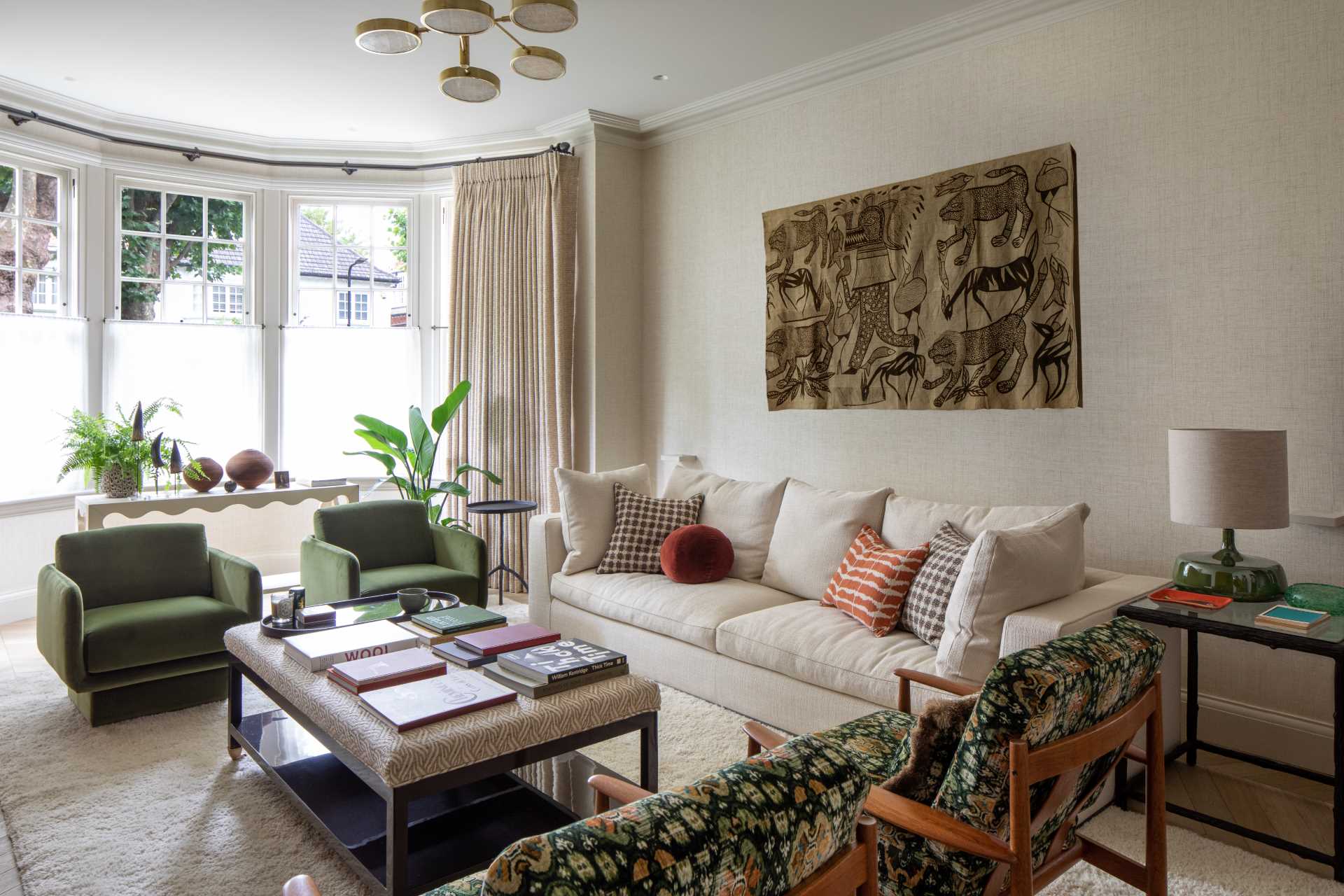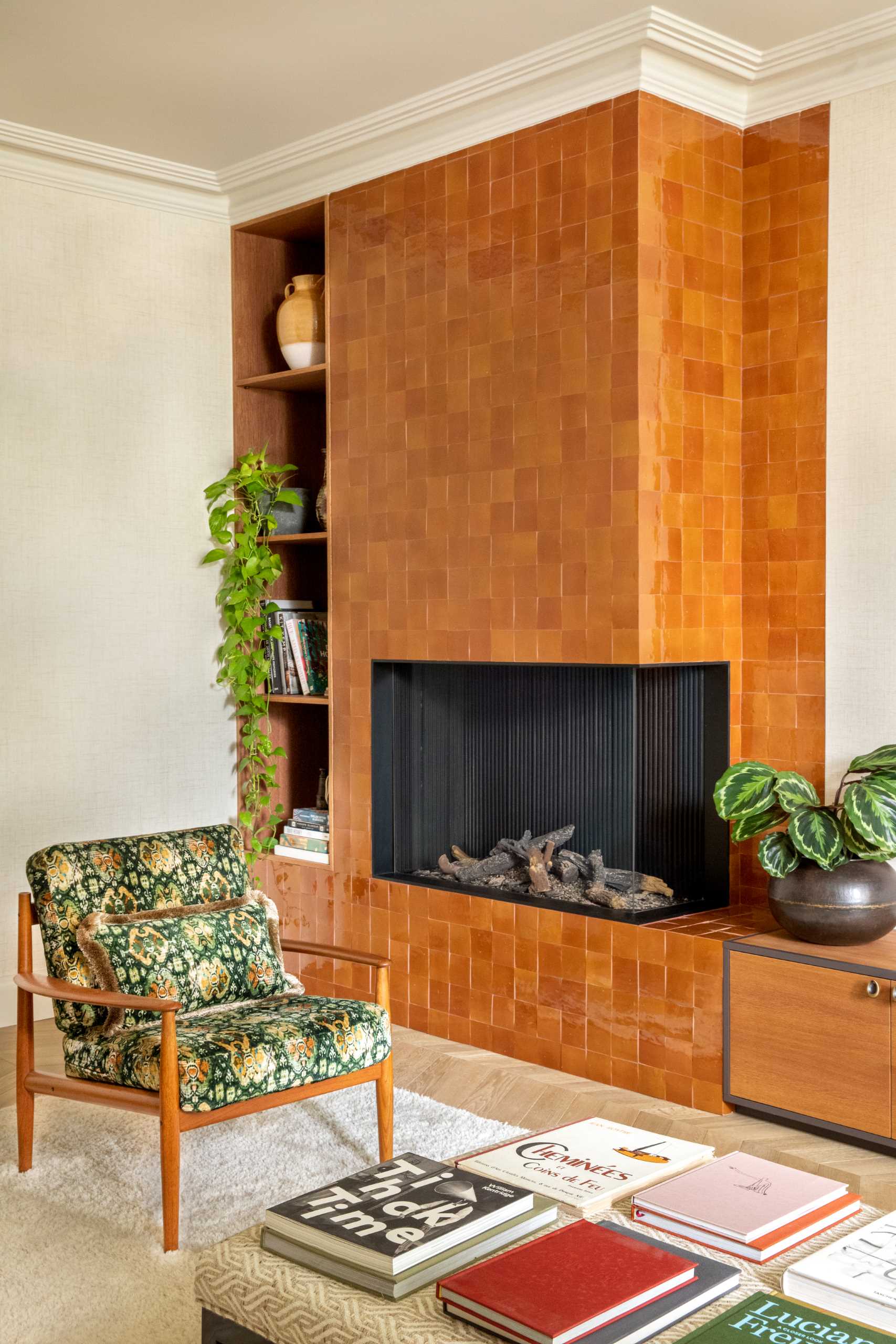 In one of the bedrooms, there's a neutral palette with pops of color.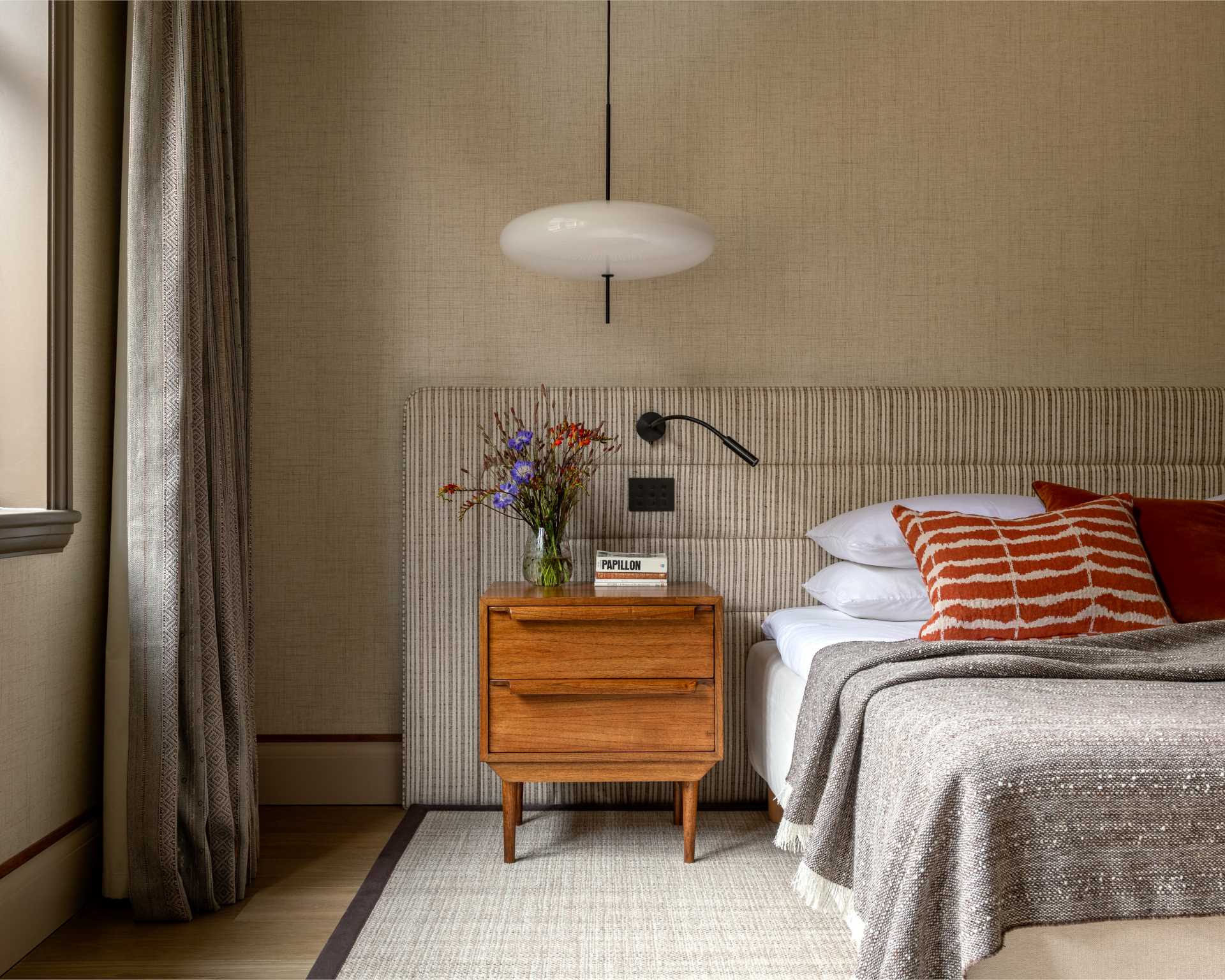 In another bedroom, there's a built-in desk by the window that incorporates drawers and open shelves.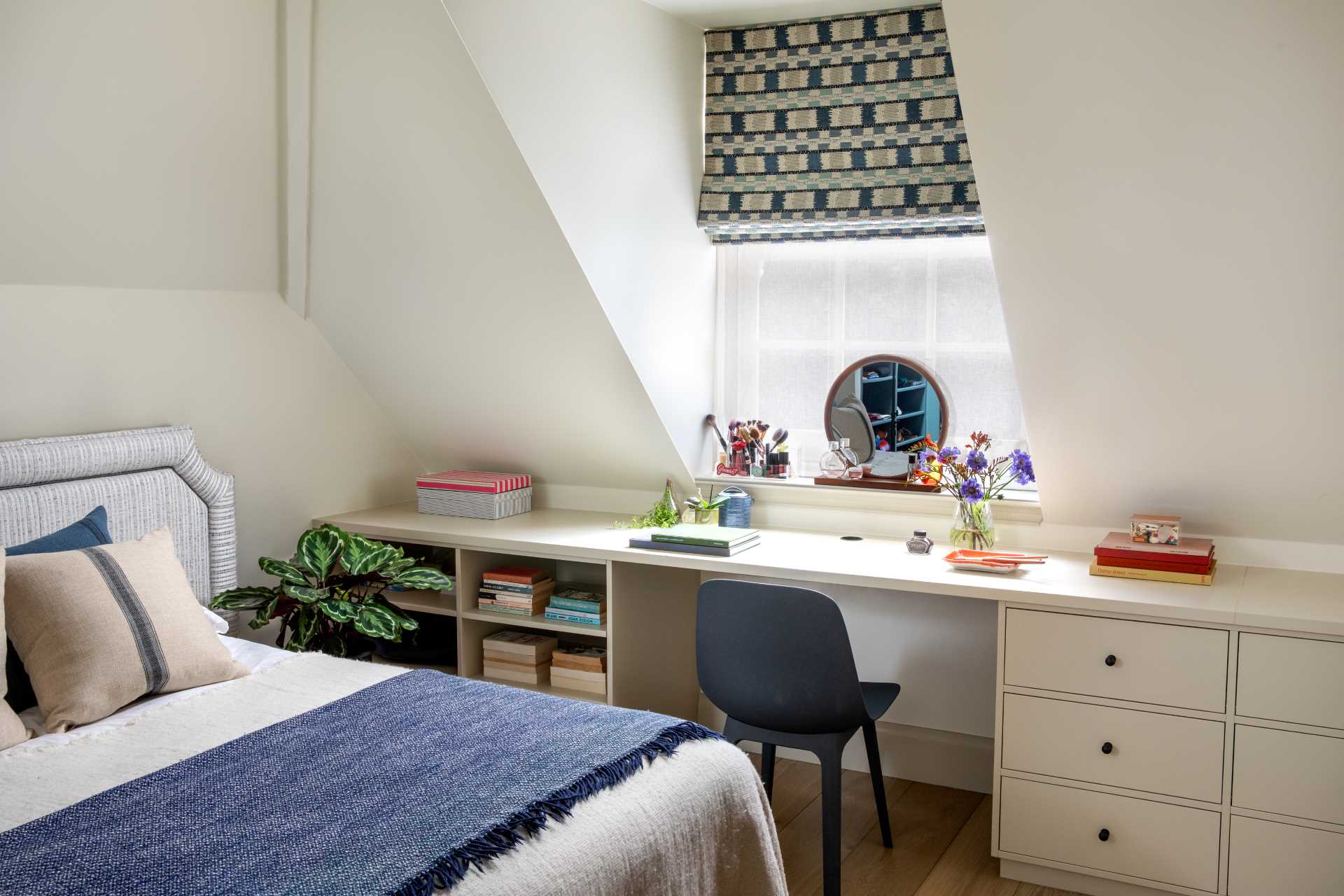 In one of the bathrooms, square tiles cover the walls, a shelving niche adds storage, and a skylight adds natural light.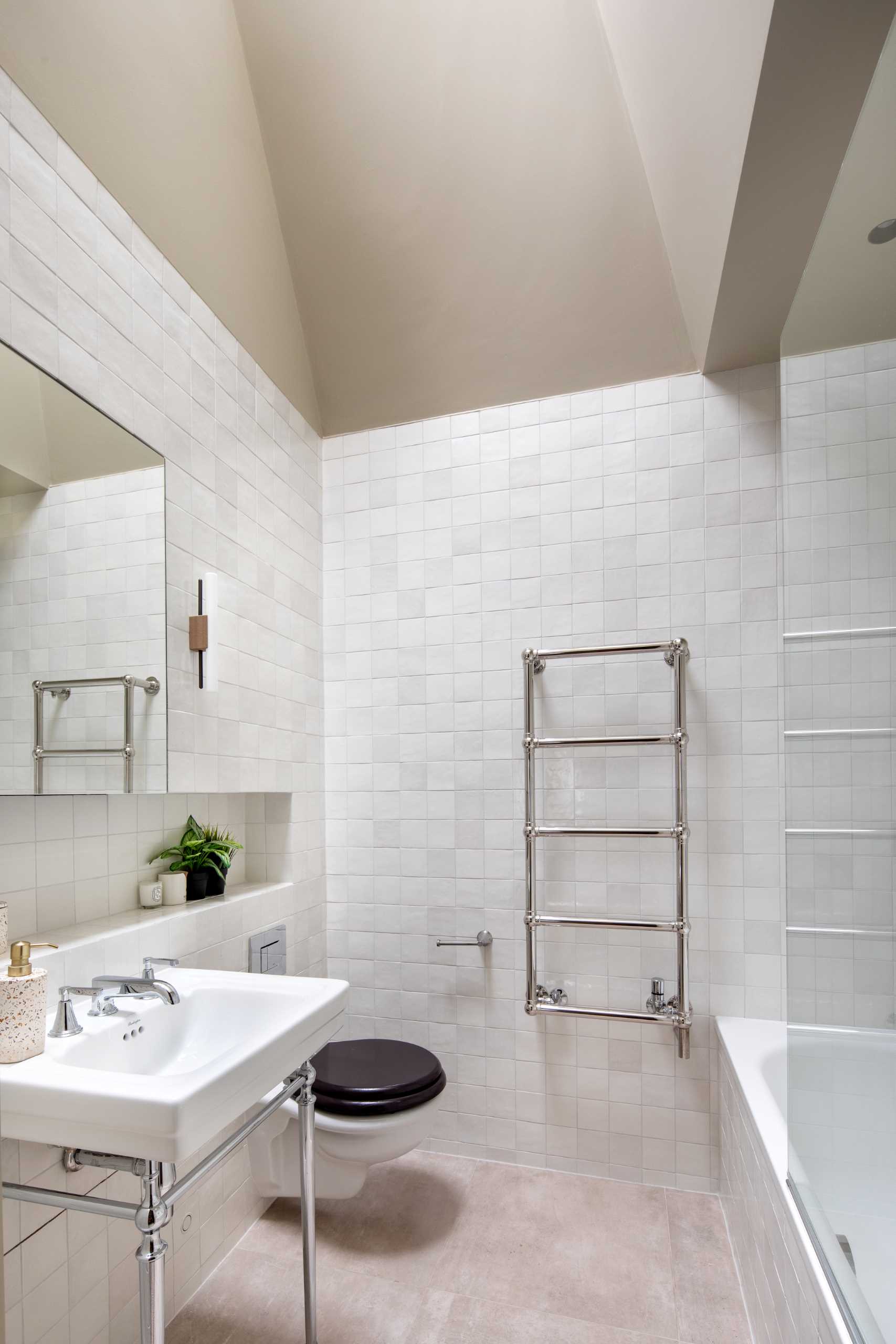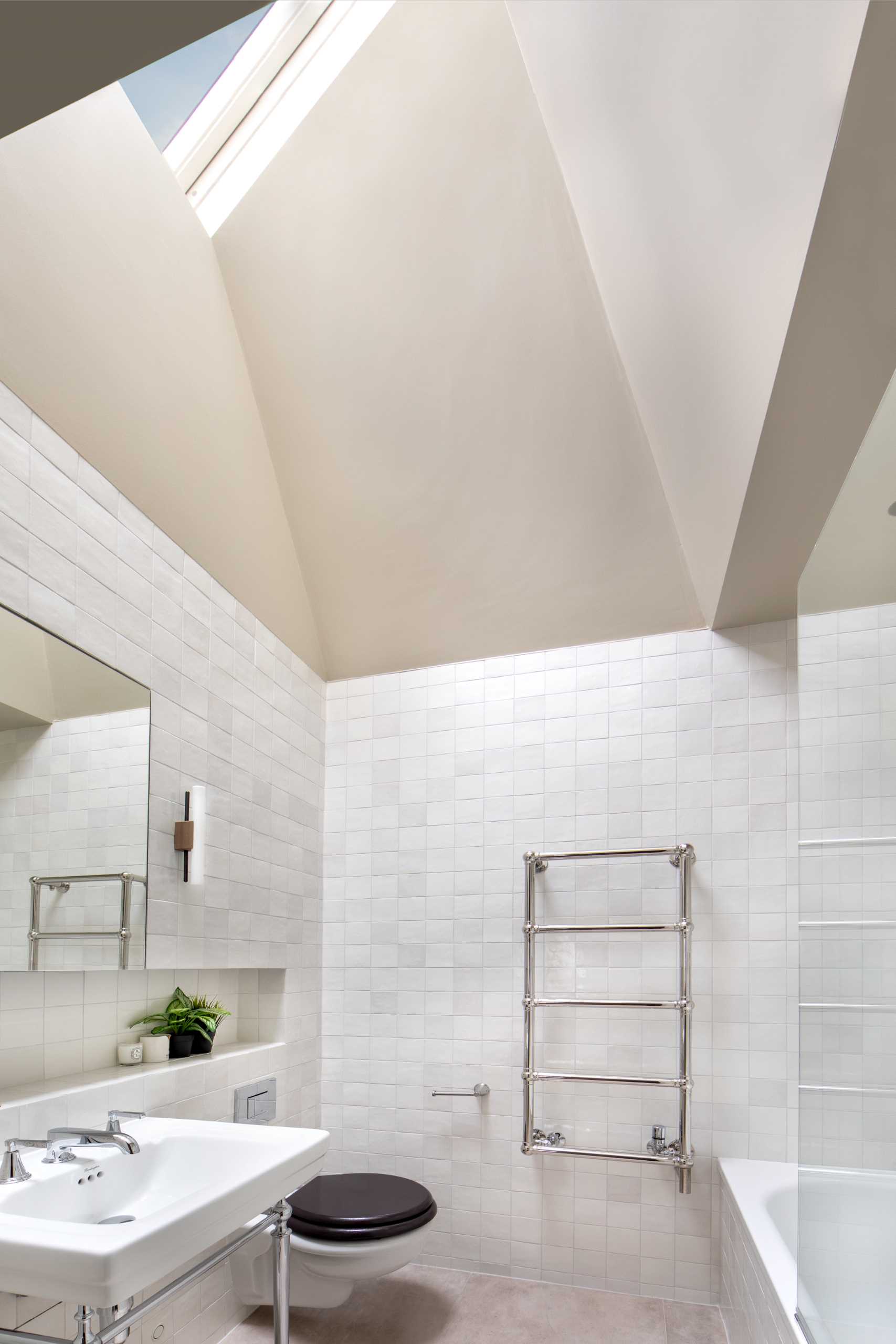 In another bathroom, two-different colors of square tiles are featured, with the first lining the walls, while the second darker color is featured in the showers.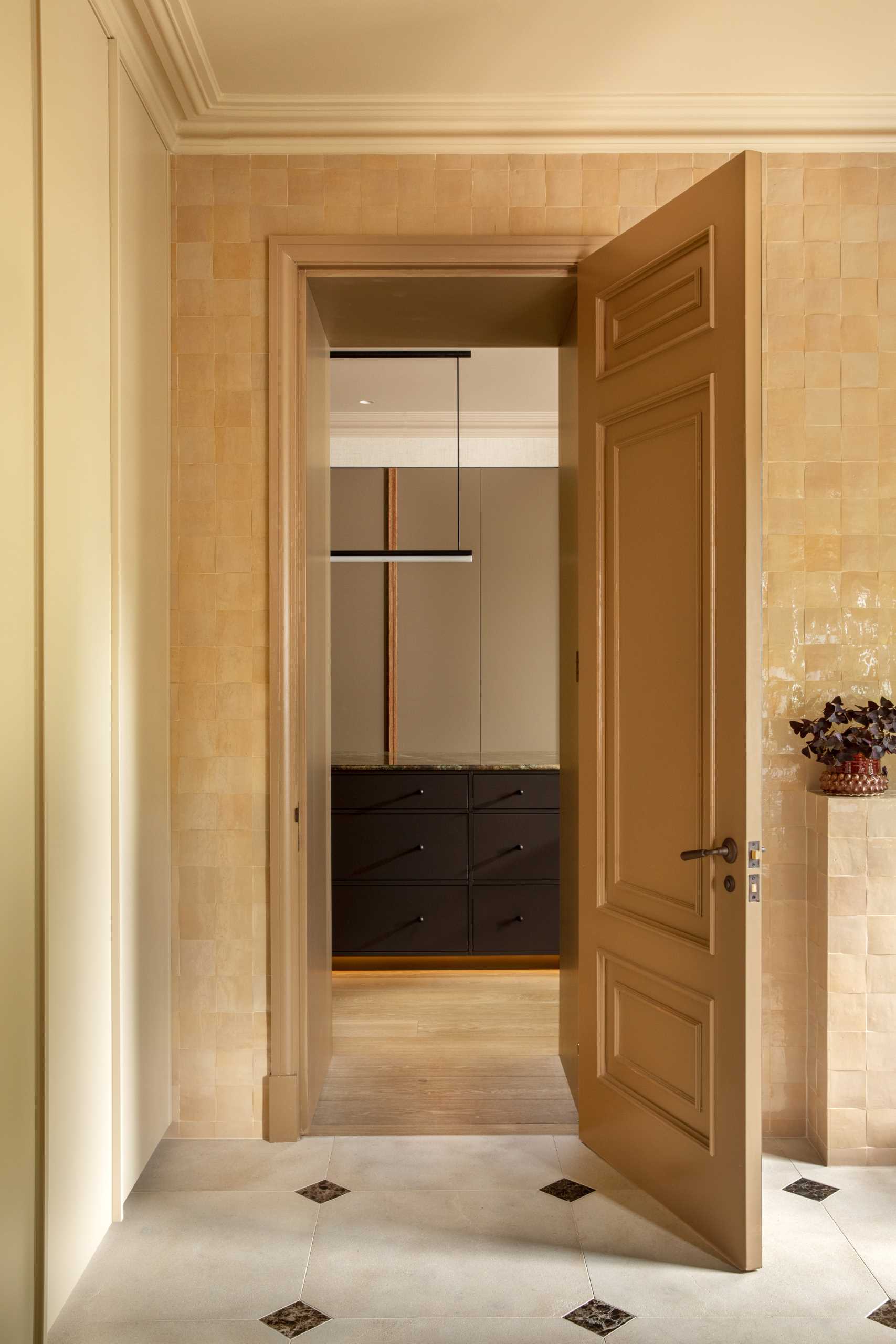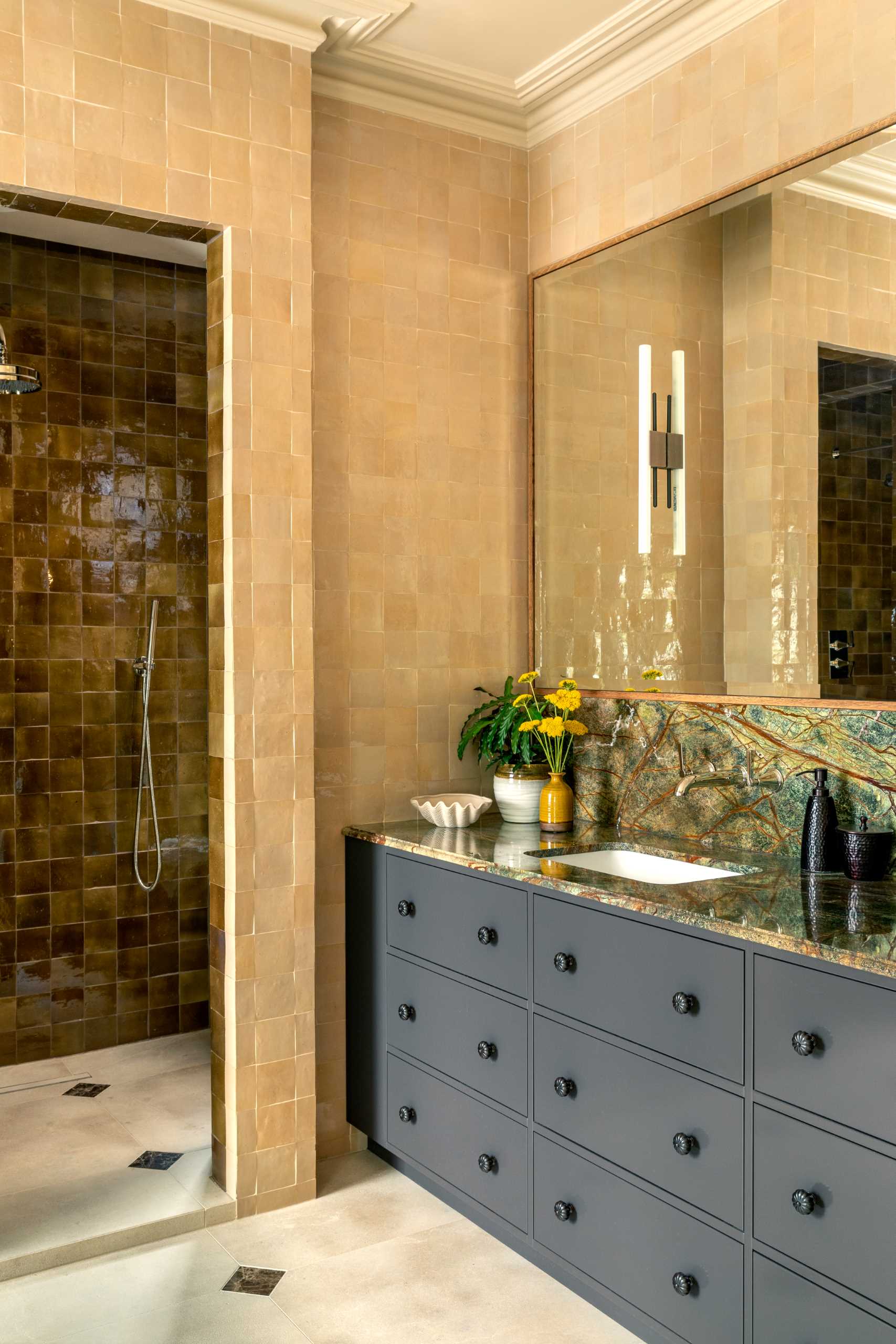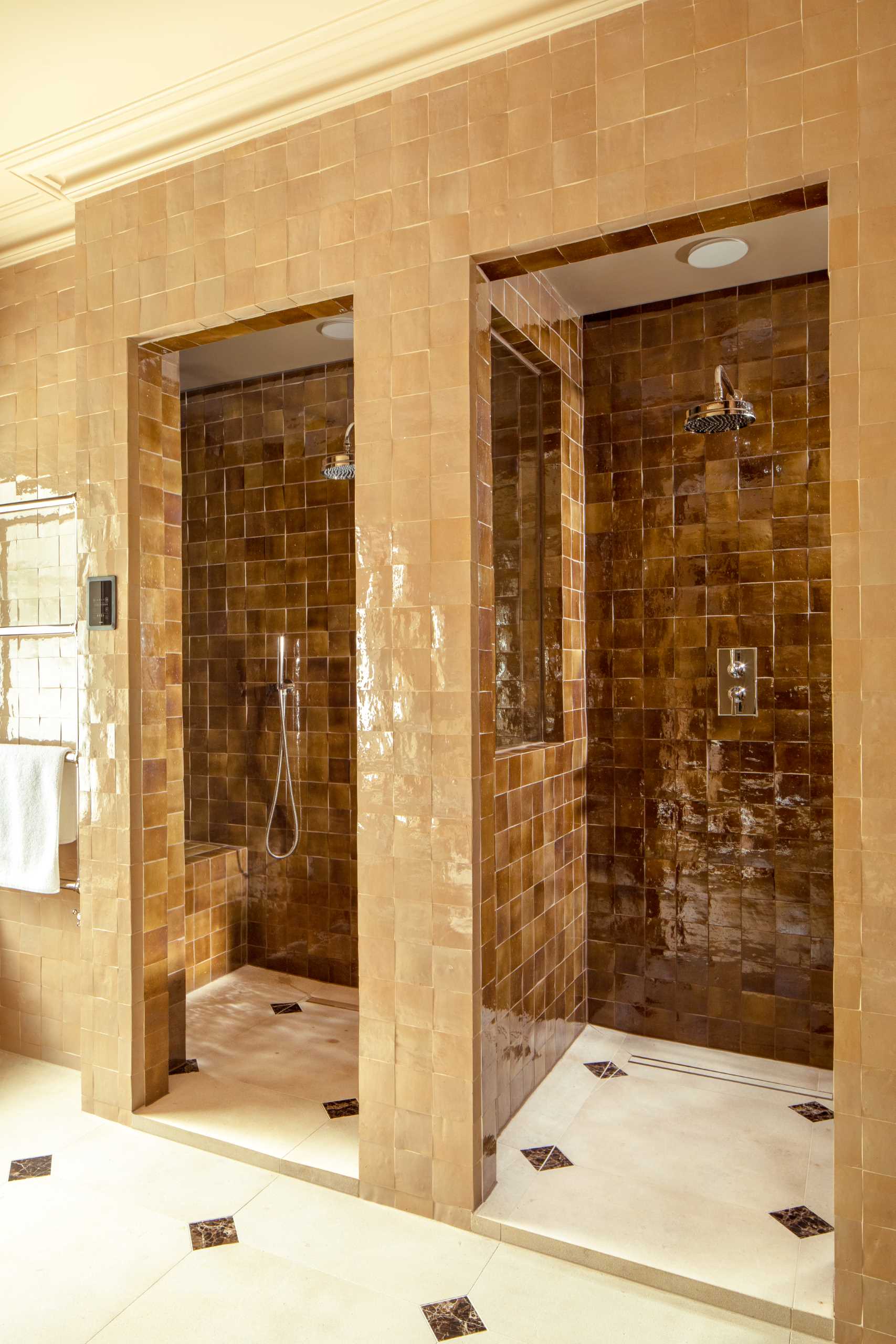 Photography by Ben Sage
Source: Contemporist