Minimalist yet rich in texture and vision, 'Her' is a beautiful new Balinese, Japanese-inspired, private studio situated in an idyllic spot in the Indonesian province. A meditative and creative escape strongly aligned with nature, the place was conceived with a sense of serenity and harmony at its heart.
Designed by local practice Blanco Studio and furniture manufacturer Kalpa Taru, the retreat's architectural aesthetic is inspired by the calmness and sense of completeness felt by the owner, a creative soul named Anna, on her travels to Japan. Made of solid wood and built on stilts, the project presents a well-crafted blend of contemporary Japanese vernacular architecture and traditional Balinese building techniques. Upholding an ethos of sustainability, the design team made the most of conventionally used and locally sourced materials, utilizing traditional joinery and structures from Indonesia and crafting the home with wood provided by a ceased tree found on the Bengawan Solo riverside, on the island of Java.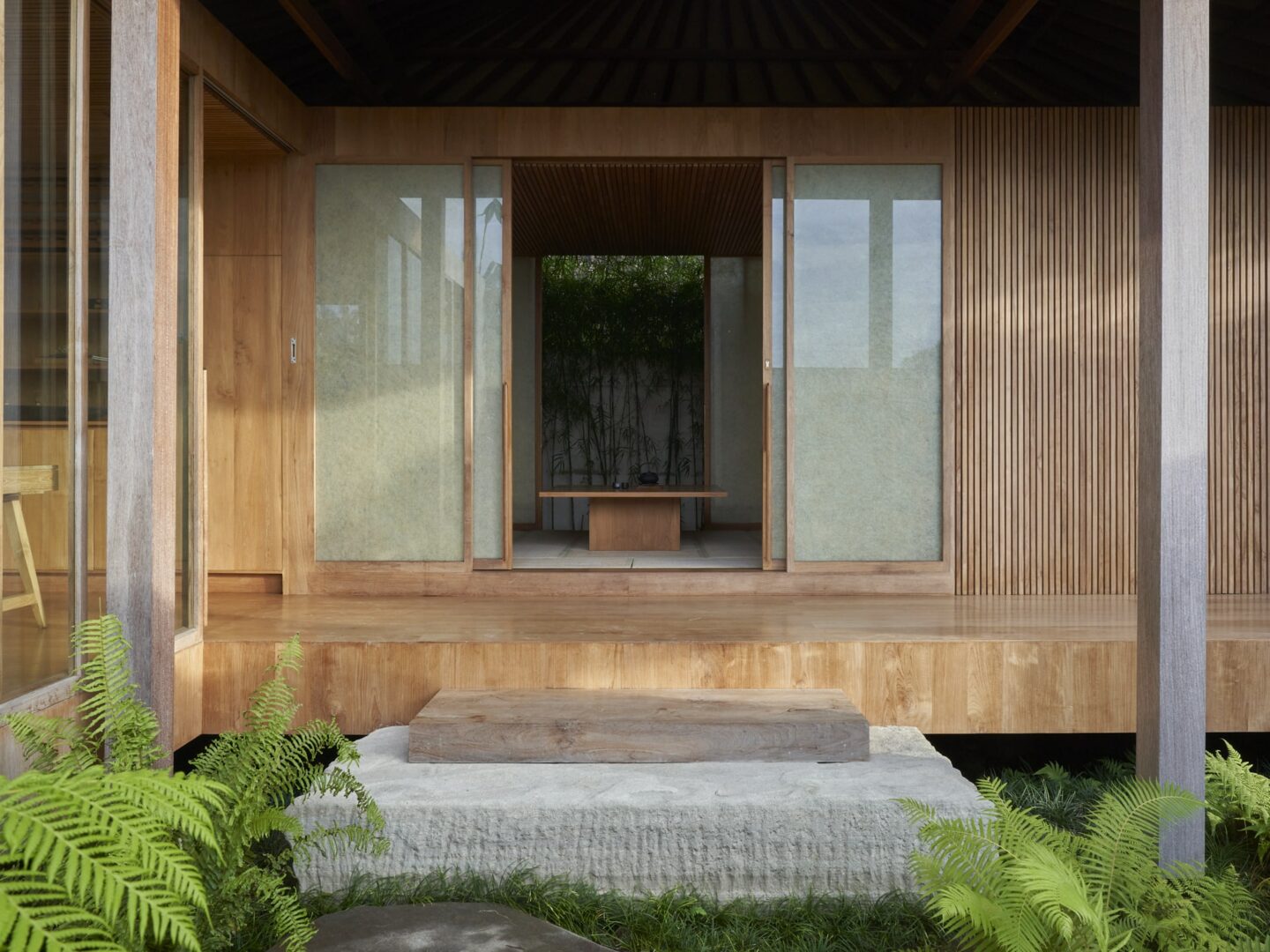 Serving as a personal space for work and welcoming guests and clients, the floating studio includes an office, a tea room, a wooden bathroom, and a delightful Japanese garden designed by Sebas Mesdag. Engulfed in nature, it offers intimacy and privacy and a strong connection to the outdoors—thanks to large windows, which invite the outside in at every corner. An uncluttered aesthetic of pared-down, Japanese-inspired minimalism is found throughout; one of clean shapes, simple geometries, and restrained decor. A neutral color palette creates warm, calming interior settings that soothe and relax, while elegant smooth surfaces in wood are complemented by natural fabrics to add a soft, organic touch.
Source: Ignant