In Xi'an, the capital of the Chinese province of Shaanxi, the Shanghai-based architecture studio Neri&Hu has designed a dramatic yet minimalist extension in red travertine to the Qujiang Museum of Fine Arts. Bold and arresting, it marries lightness and solidity seamlessly, as well as different, intriguing geometries.
Located south of the Giant Wild Goose Pagoda, the extension was commissioned to satisfy the museum's newly expanded cultural and commercial functions while also serving as an anchor and lasting symbol of social history for the surrounding urban fabric. Featuring a circular design, the eye-catching architectural intervention is directly inspired by the concept of a glowing clay lantern, intended to provide a symbolic illumination source to the area's urban geography. Dubbed the 'Urban Movement' by the architects, the extension combines functional and aesthetic purposes, inviting visitors to go on an exploratory journey within the building.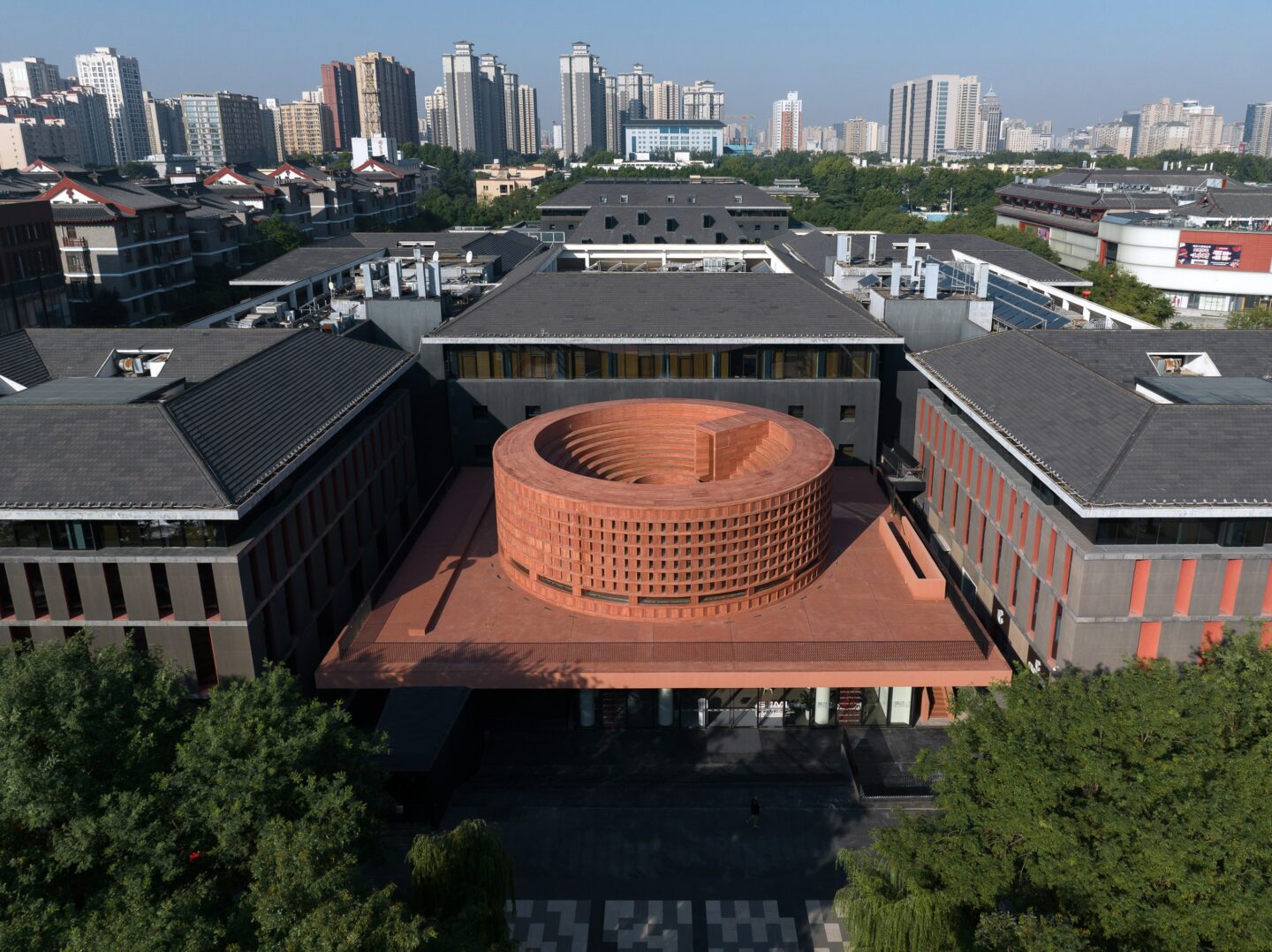 The extension comprises four parts—the partially sunken Base, the elevated podium Platform, the sculptural walk circulation enclosure, and the Monument. Finished with cast-in-concrete, the Base is conceived as an uninterrupted ground for the public, housing the former museum space and restaurant (both of which have been retained) alongside newly added retail spaces and public restrooms. Hovering above it, the Platform features a post-and-lintel system with stone columns and glass curtain walls supporting a floating roof house with retail spaces. Surmounting the building, the Monument contains a lounge on the second floor and an elevated outdoor amphitheater enclosed within a cylinder. This is composed of diamond-shaped red travertine masonry units, carefully arranged at intervals to underscore the transmissivity of light, and a spectacular round skylight opening at its heart. A circular walkway encloses the bottom of the amphitheater, while an outside terrace serves as an extension of the lounge and a public form for future activities and events.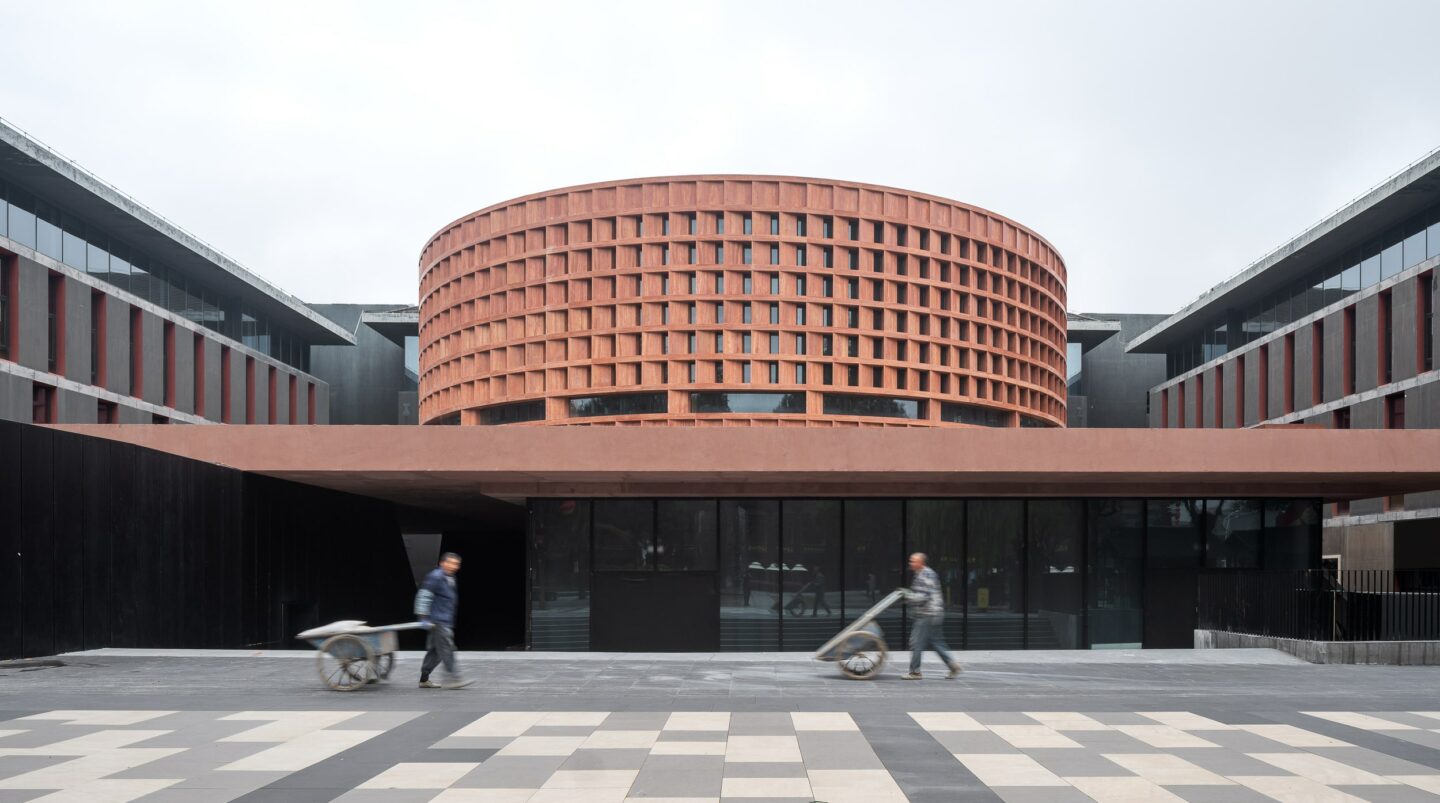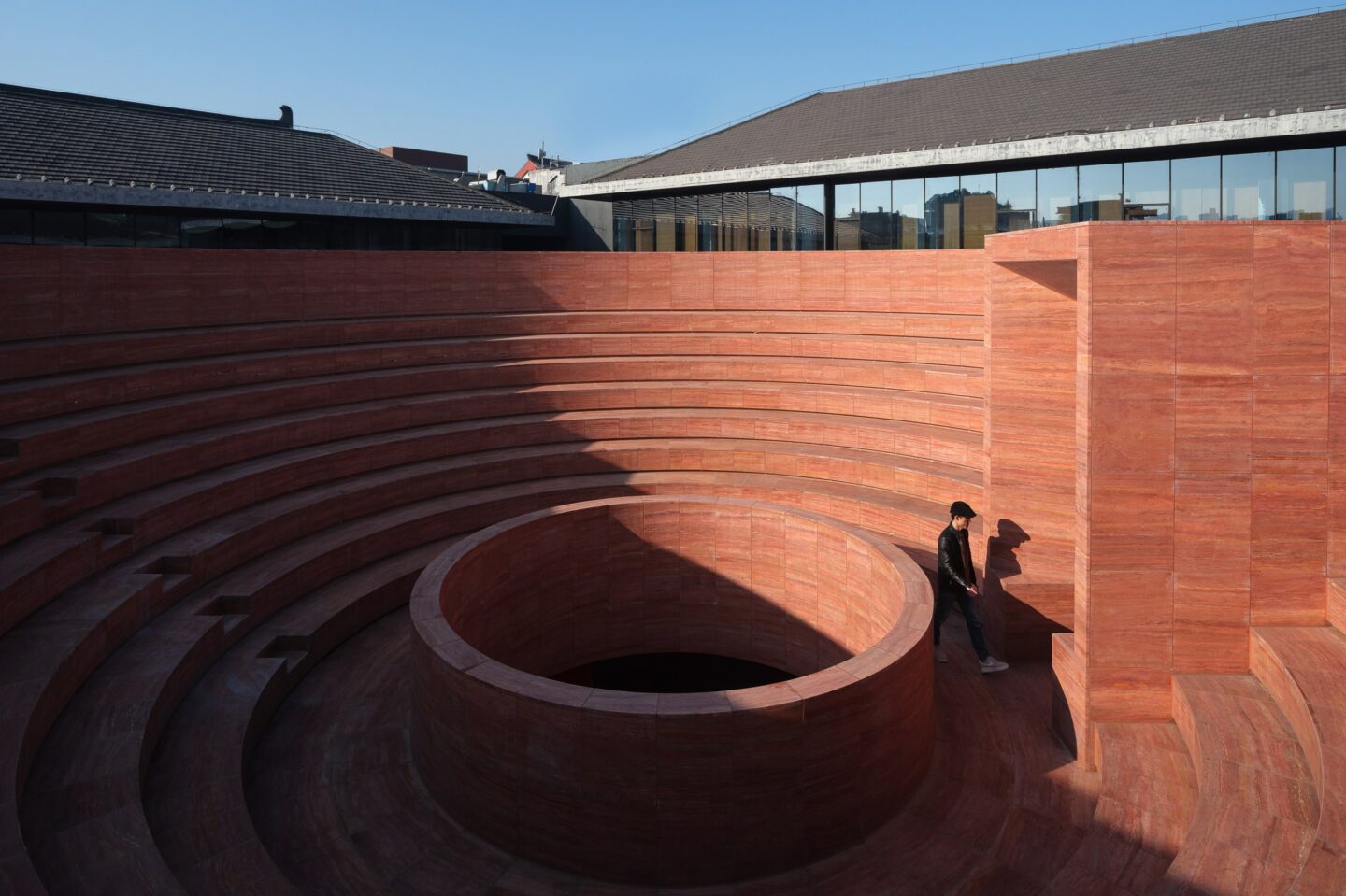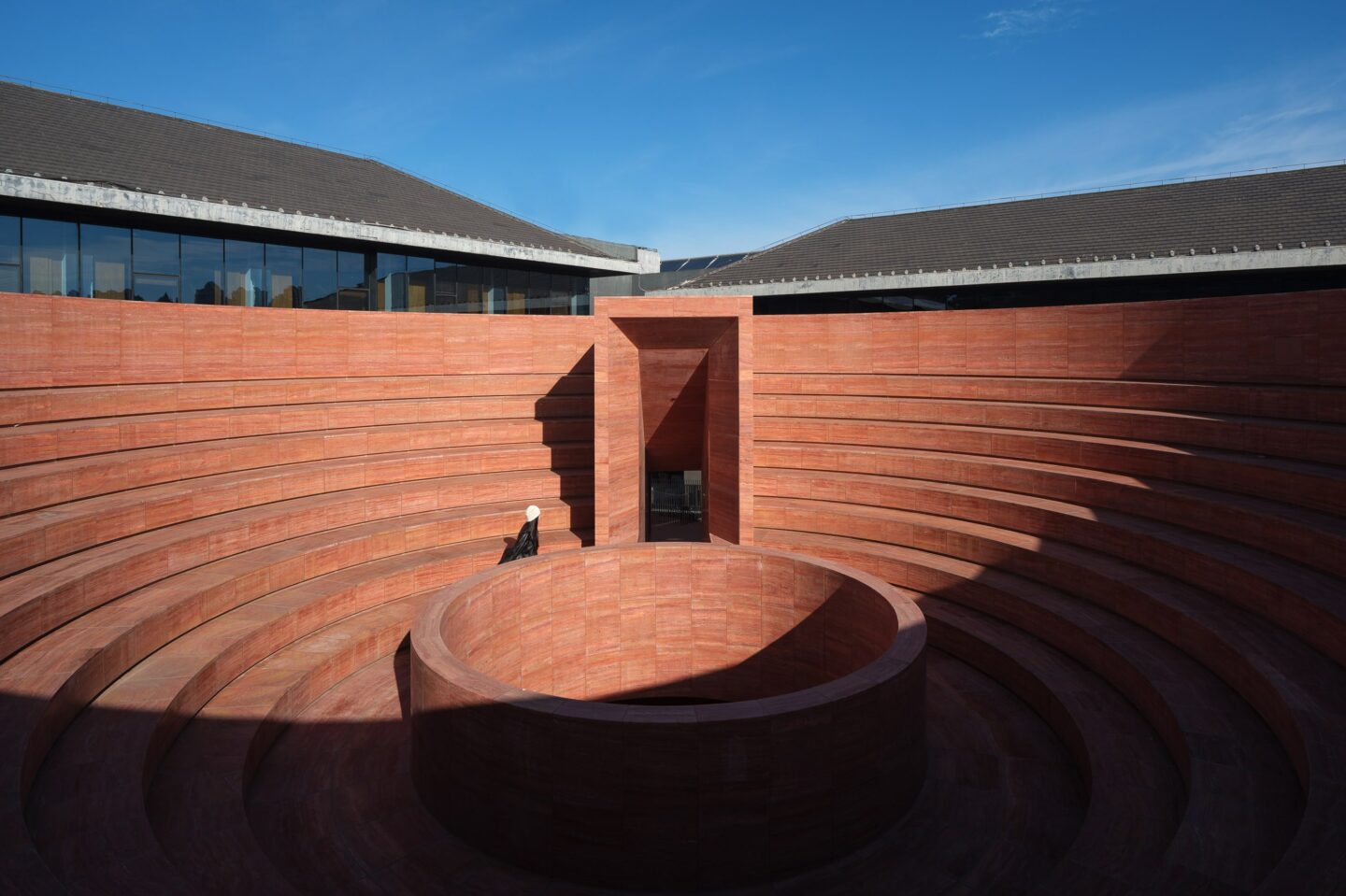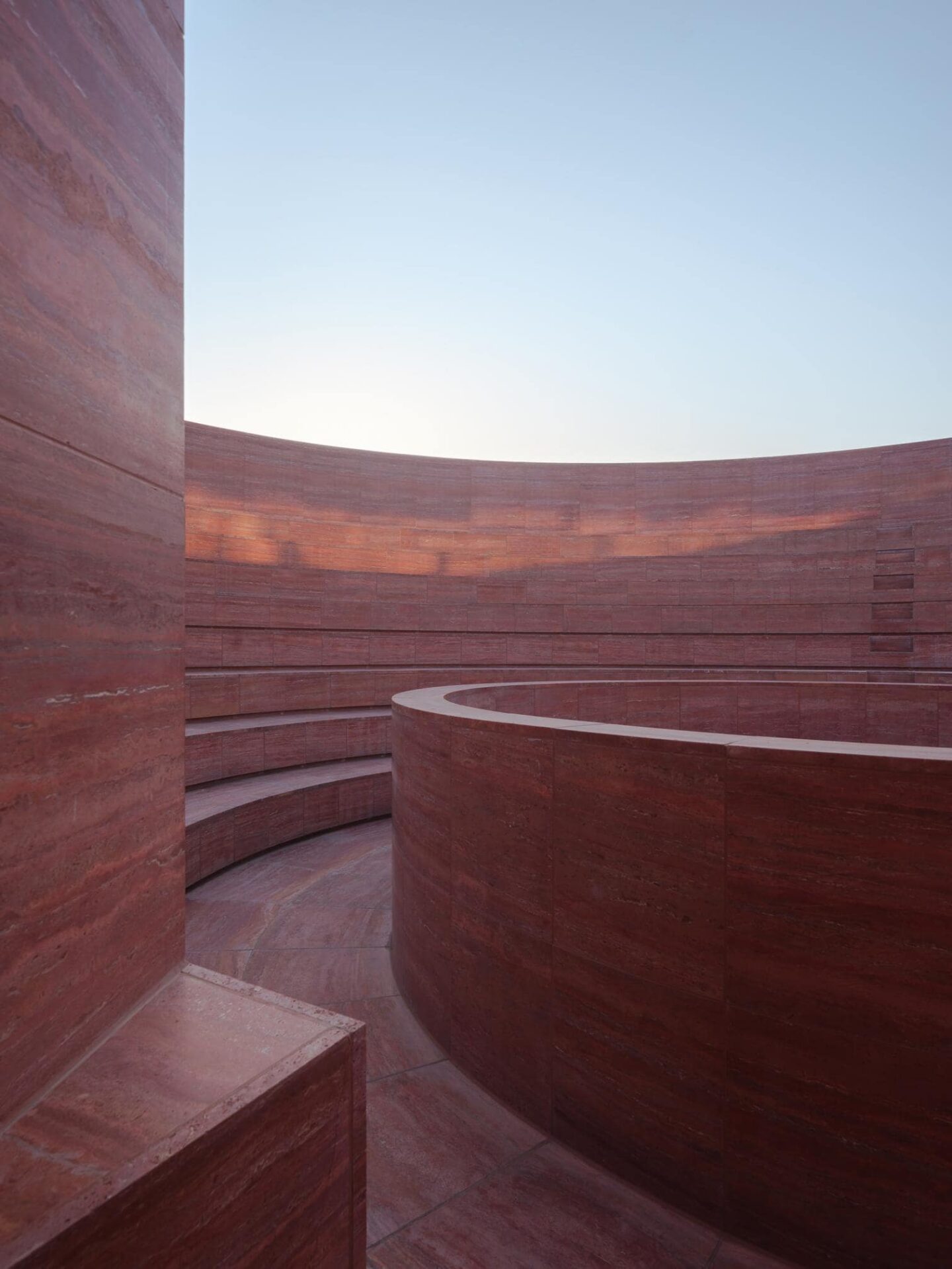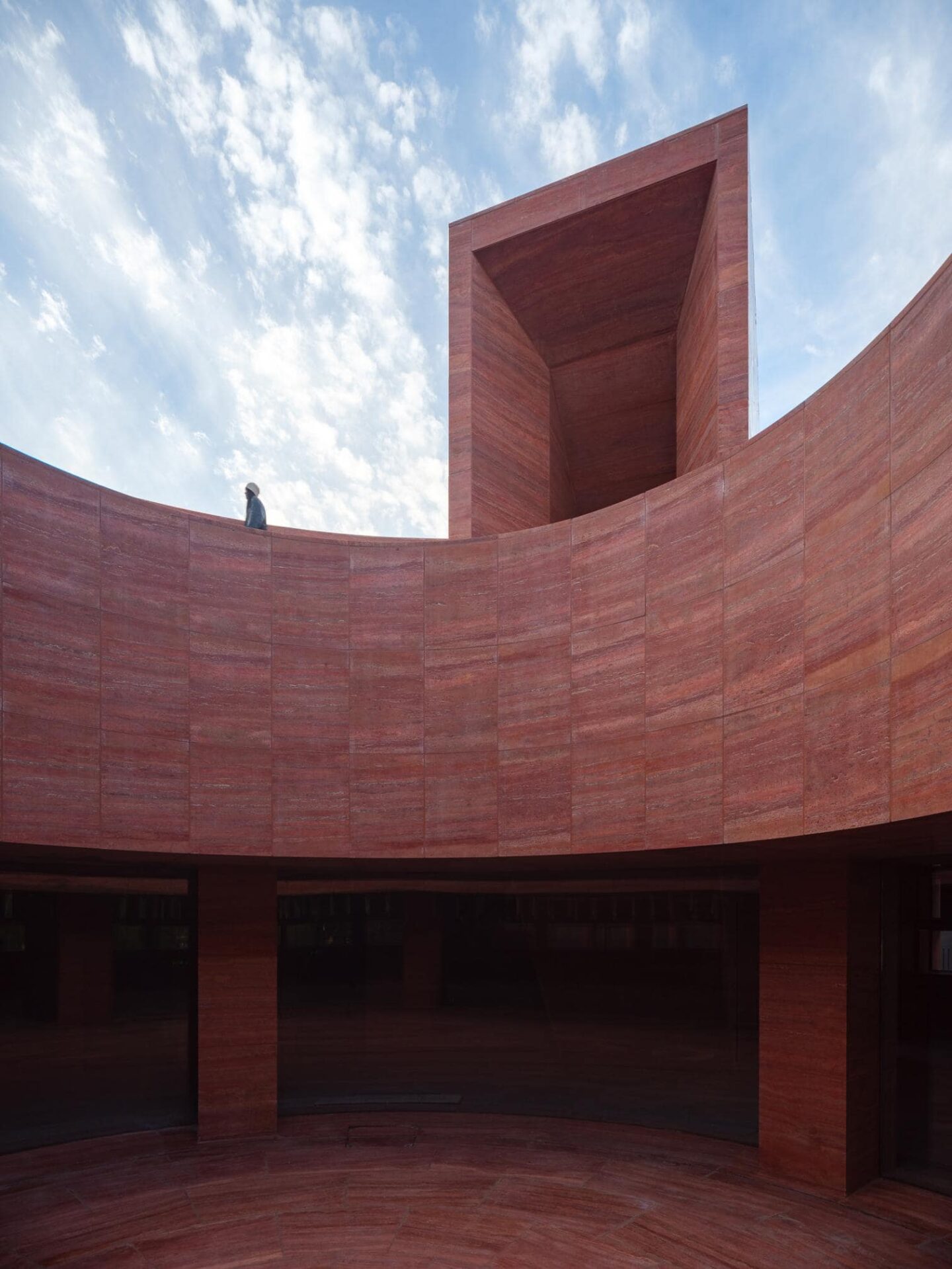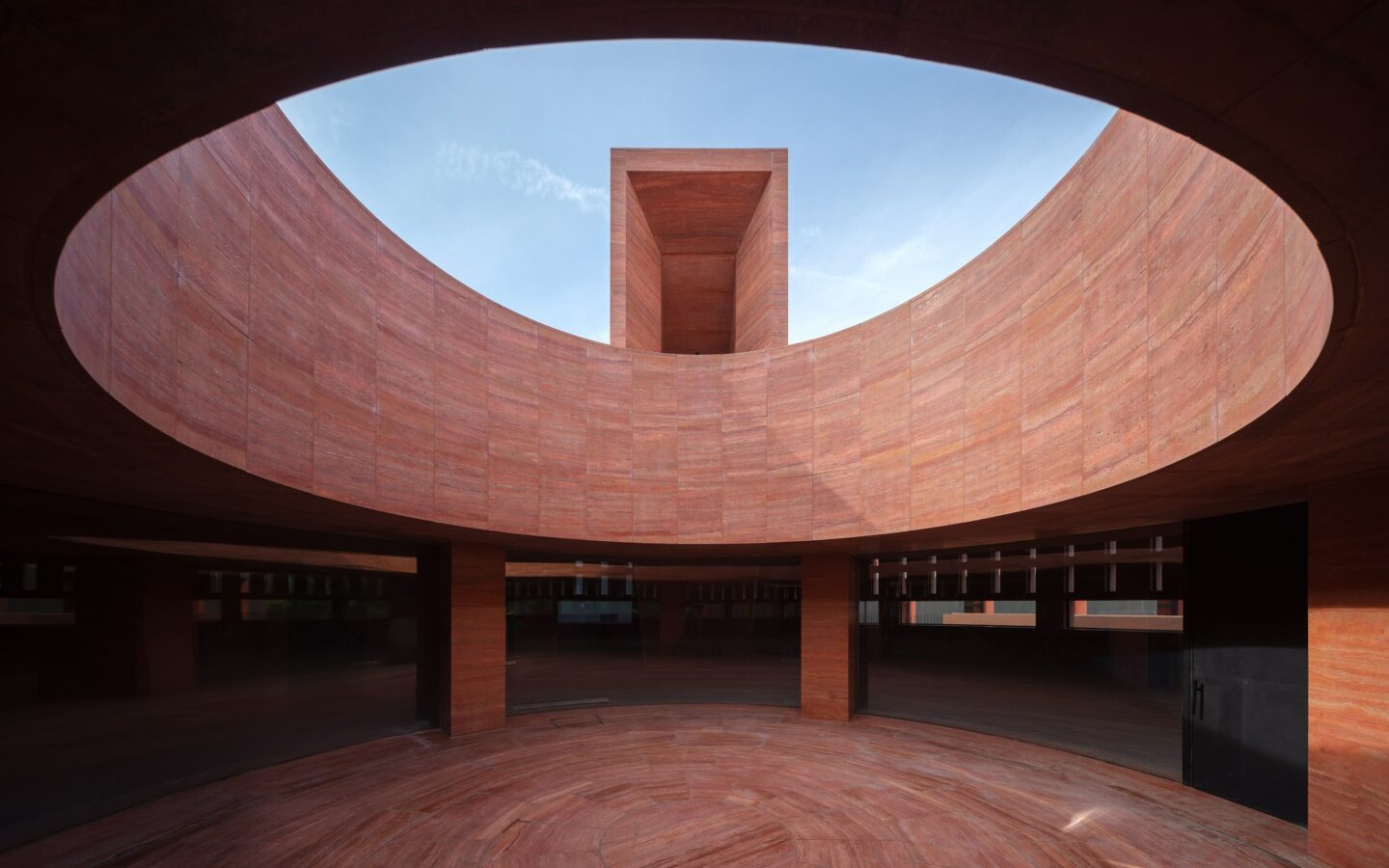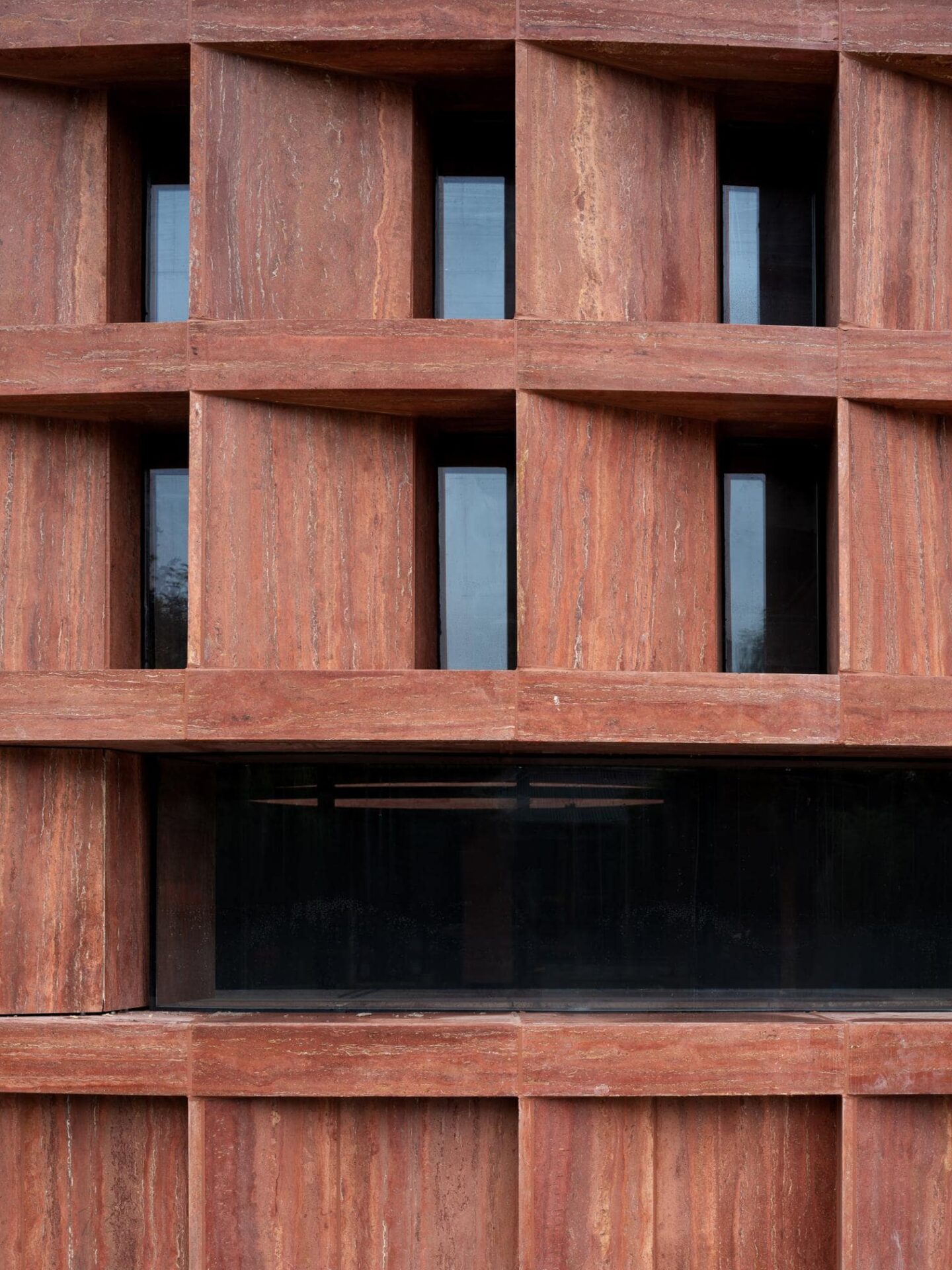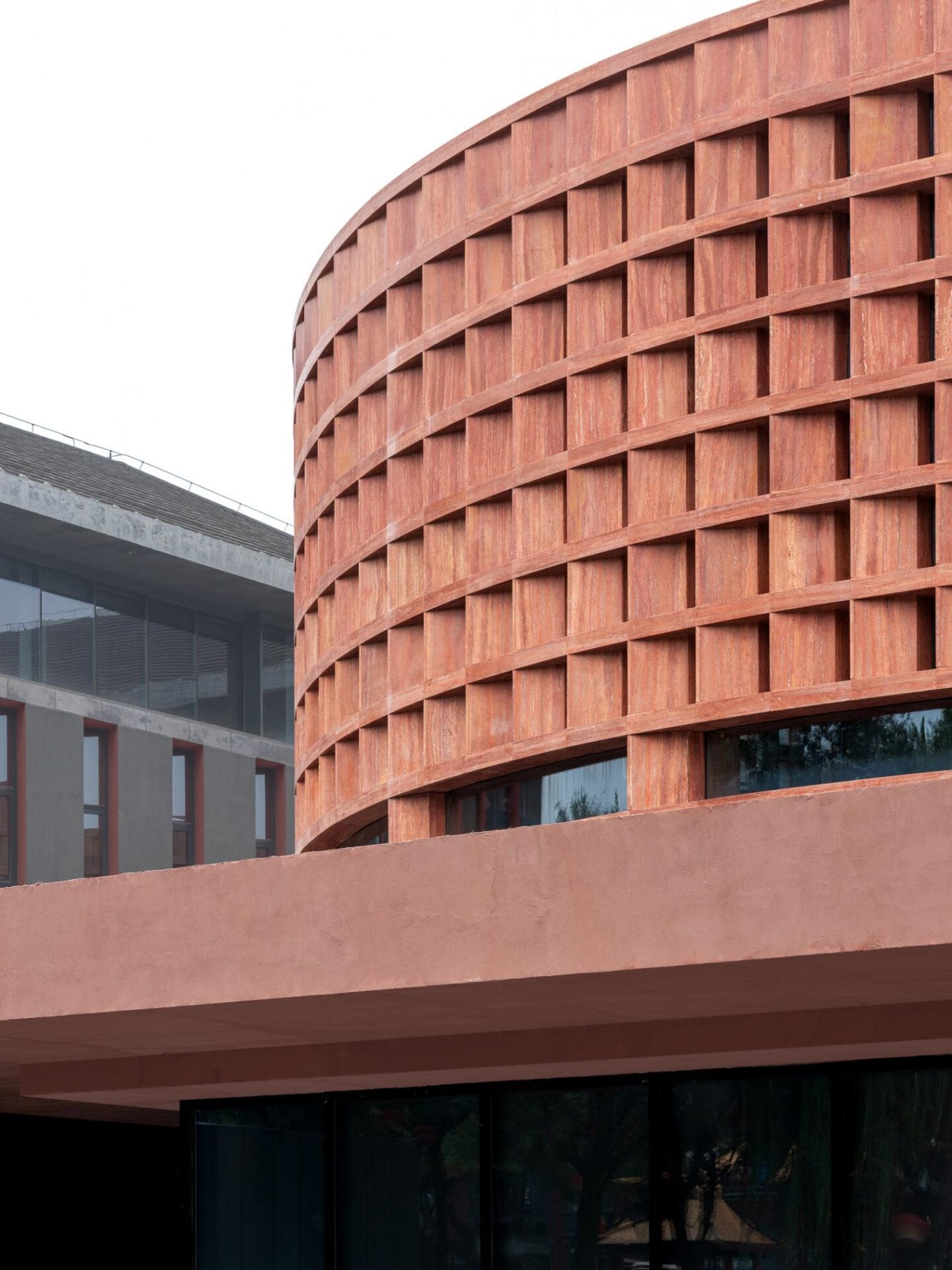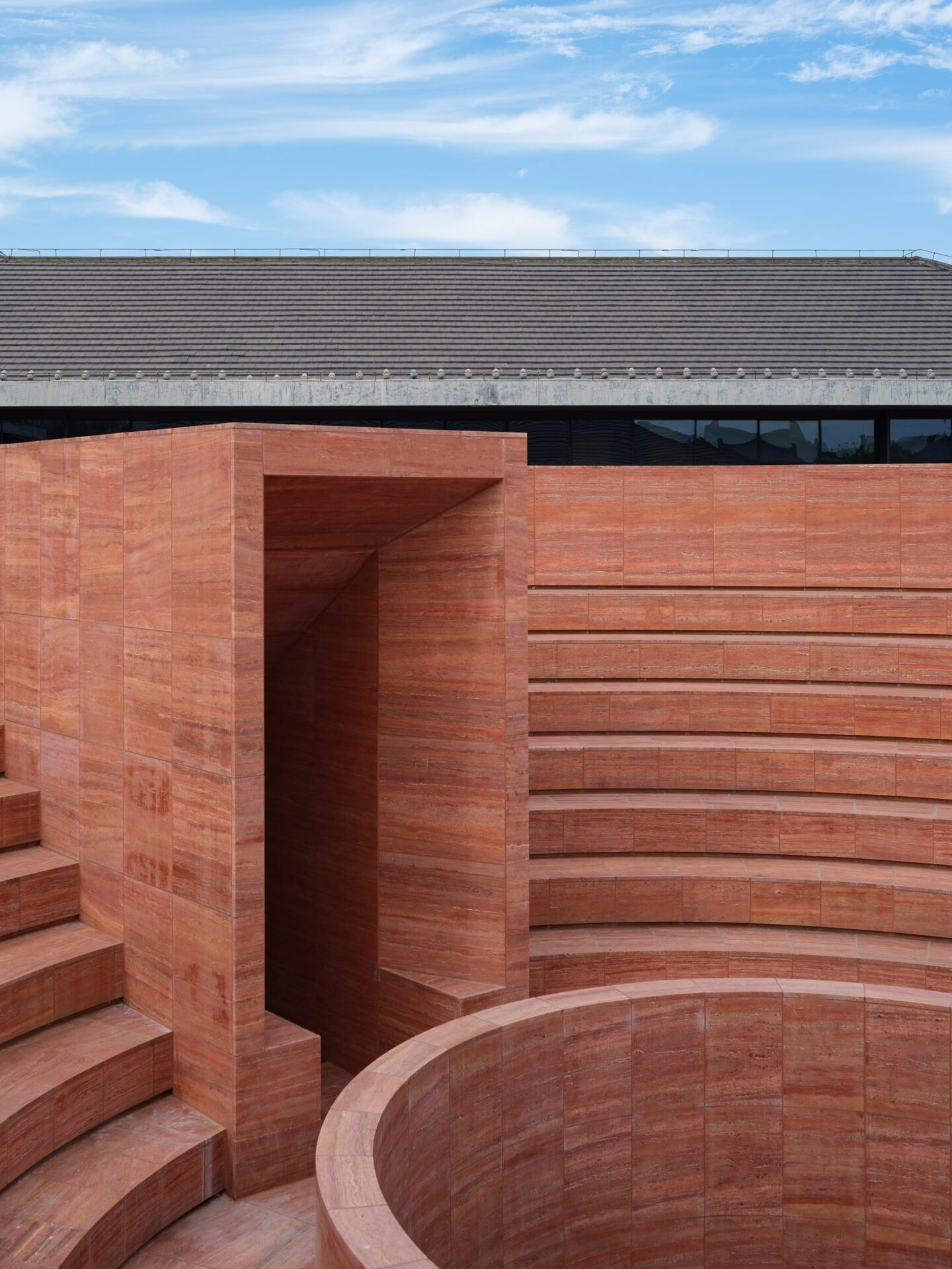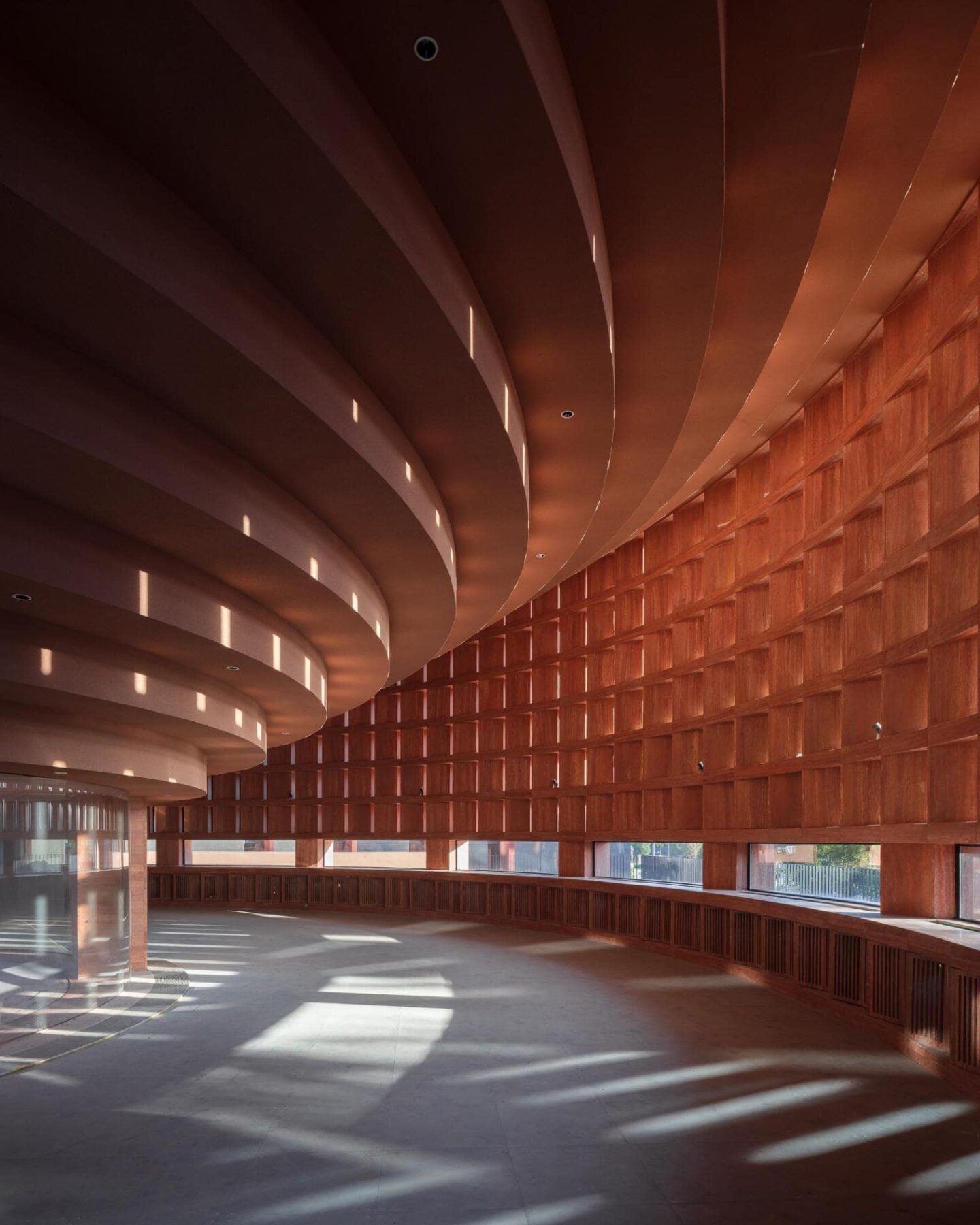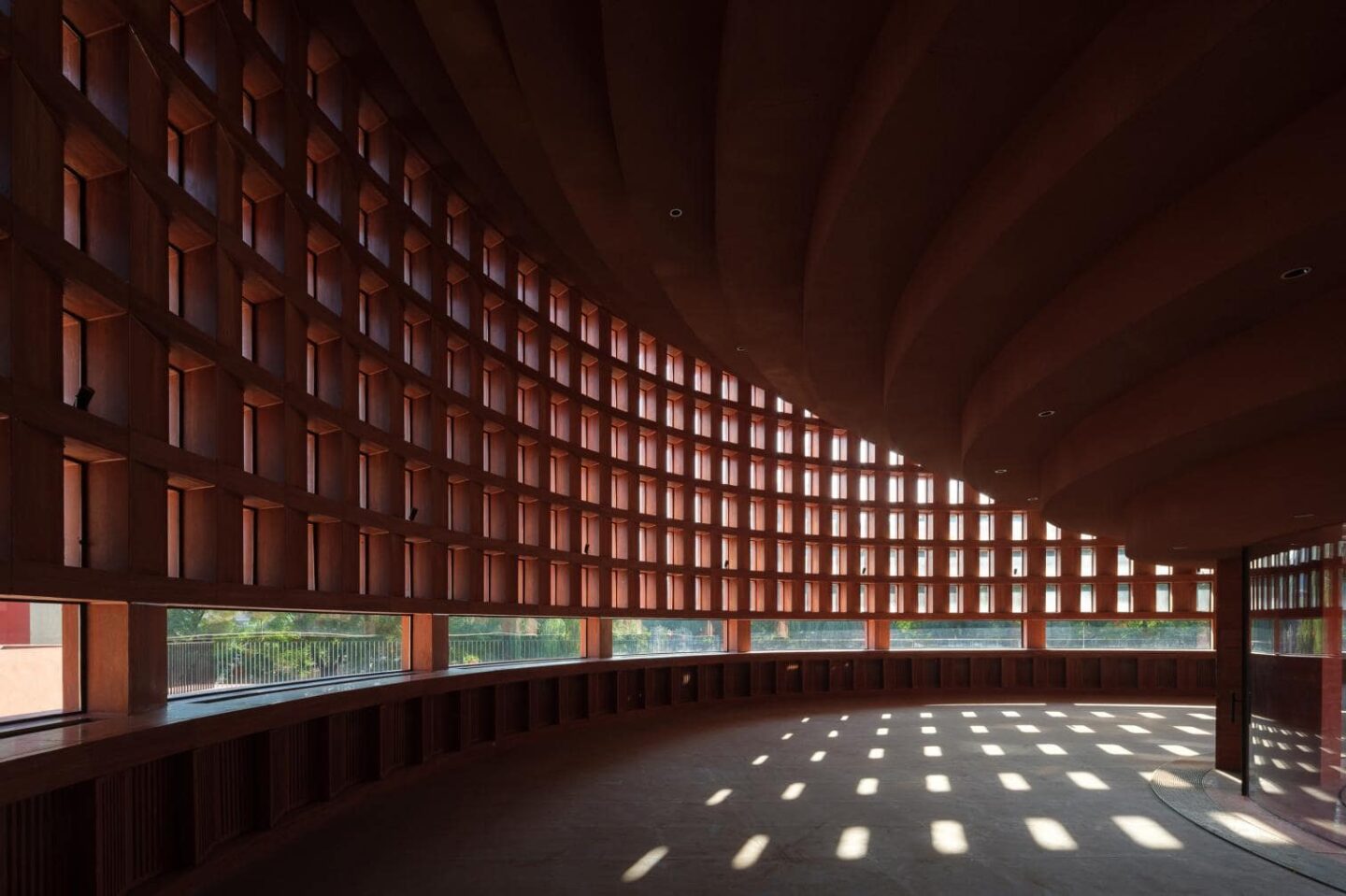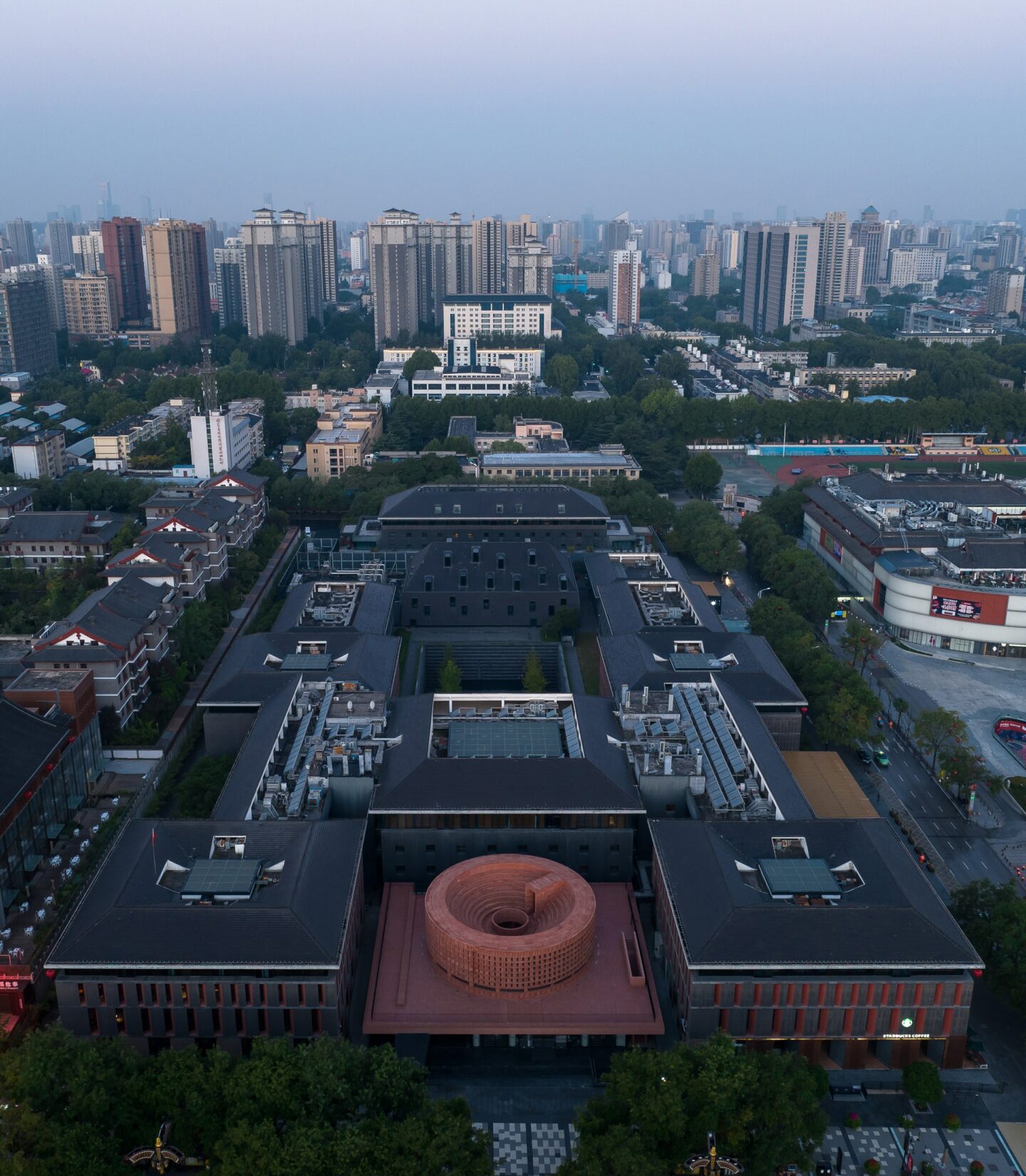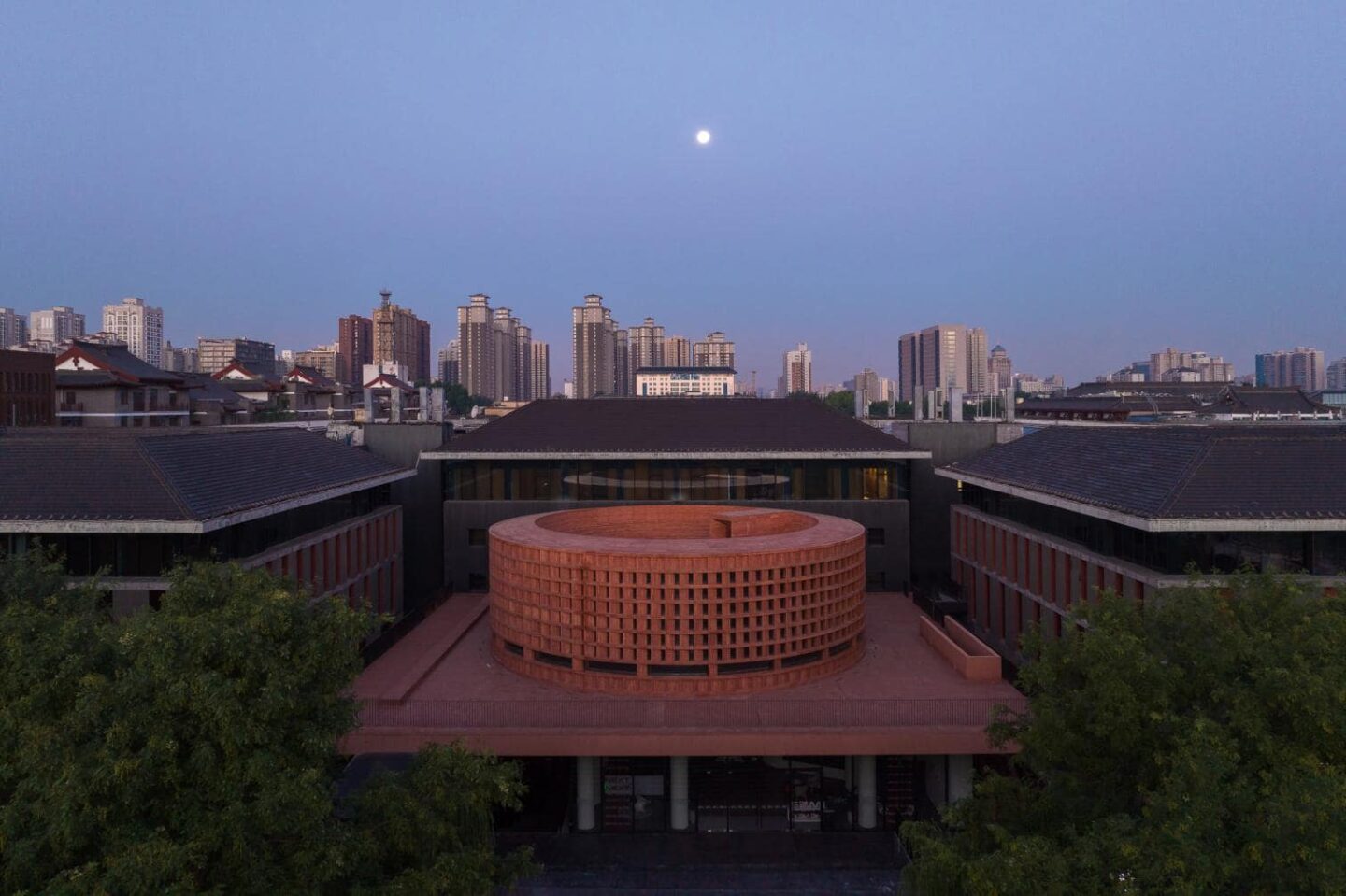 Source: Ignant