In the upscale neighborhood of Lomas de Chapultepec, in northwest Mexico City, Swiss Studio Fruehauf, Henry & Viladoms (FHV) and local architects Blancasmoran have designed 'Swiss Residence'—a minimalist urban retreat for the Swiss ambassador to Mexico, nestled among lush vegetation, and away from the noise of the street.
Sitting on a steep slope, on an elongated plot informed by a topography characterized by ravines and abundant woods, the dwelling is the result of a renovation project by Lausanne-based firm FHV, with the support of Mexico City architects Blancasmoran. No longer meeting functional and seismic requirements, the original structure—which dated back to 1952—had to be demolished and newly reconstructed on the former footprint, which the firm has respected. Austere yet intriguing, the home is located on the elite Paseo de la Reforma, in one of Mexico City's most prestigious residential areas. A horizontal platform, whose height is defined by the access from the street, forms its base. Each of the rectangular volumes that make up the structure is angled relative to the street, while tall concrete walls isolate the compound and protect the home from the avenue, both physically and acoustically.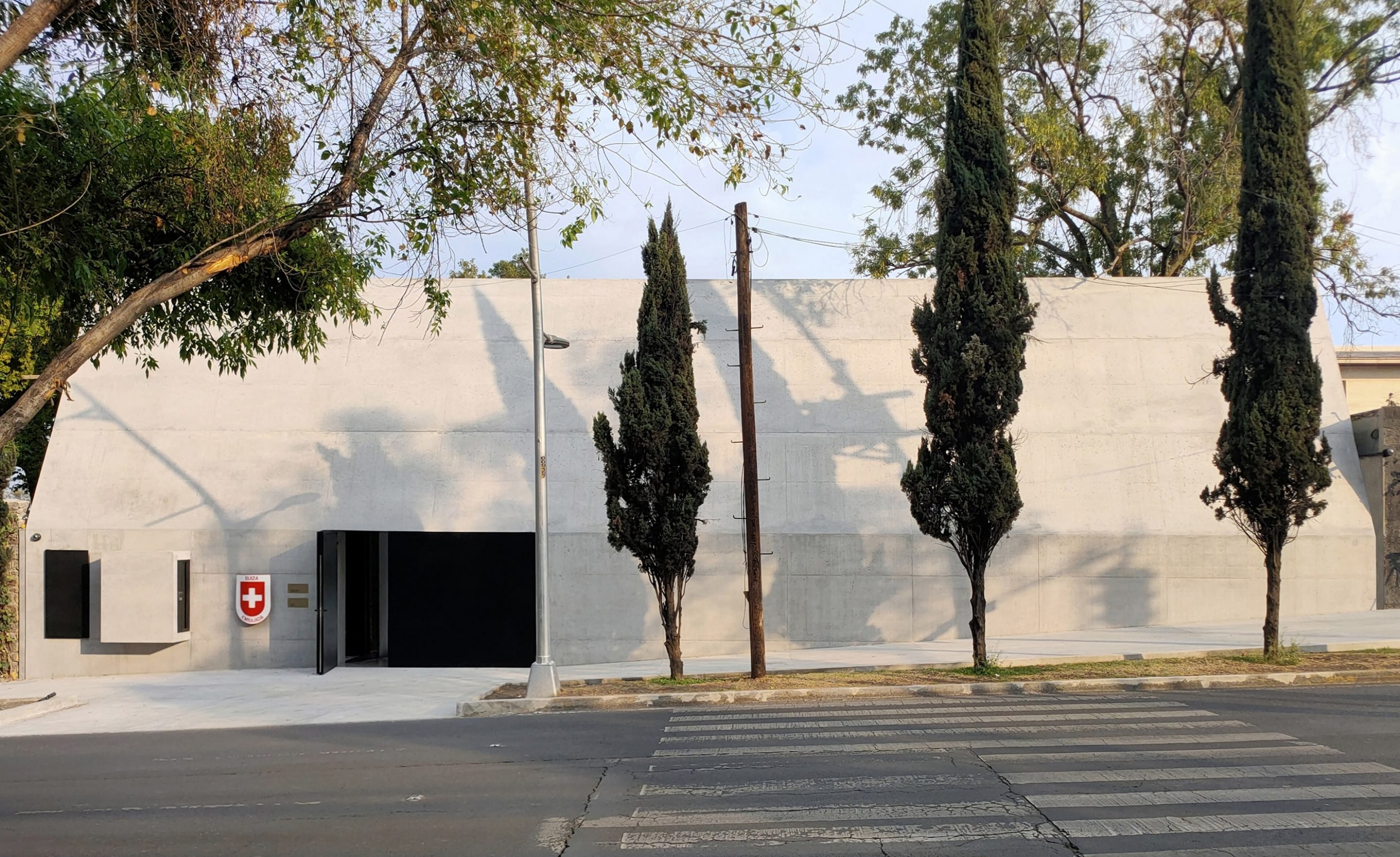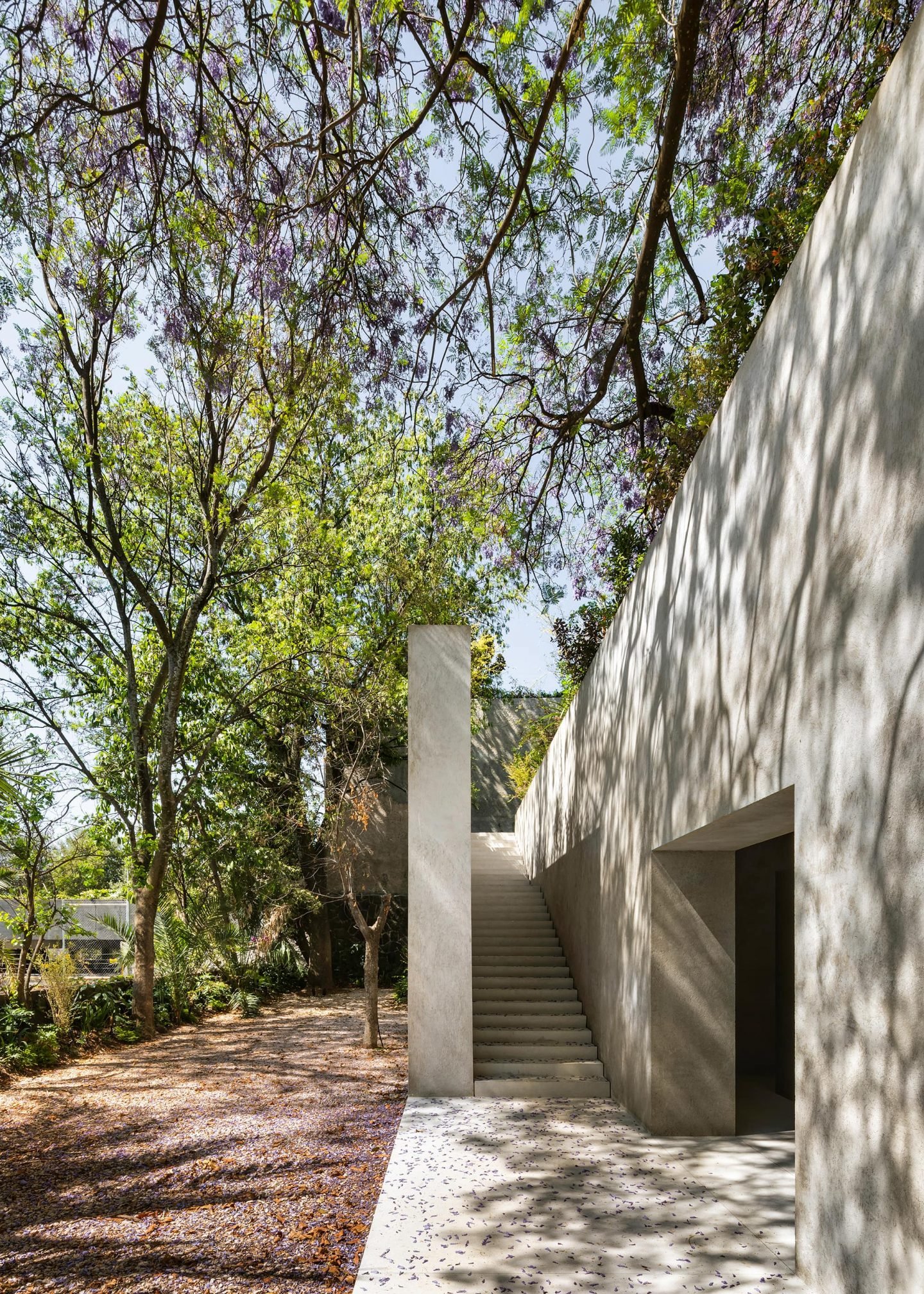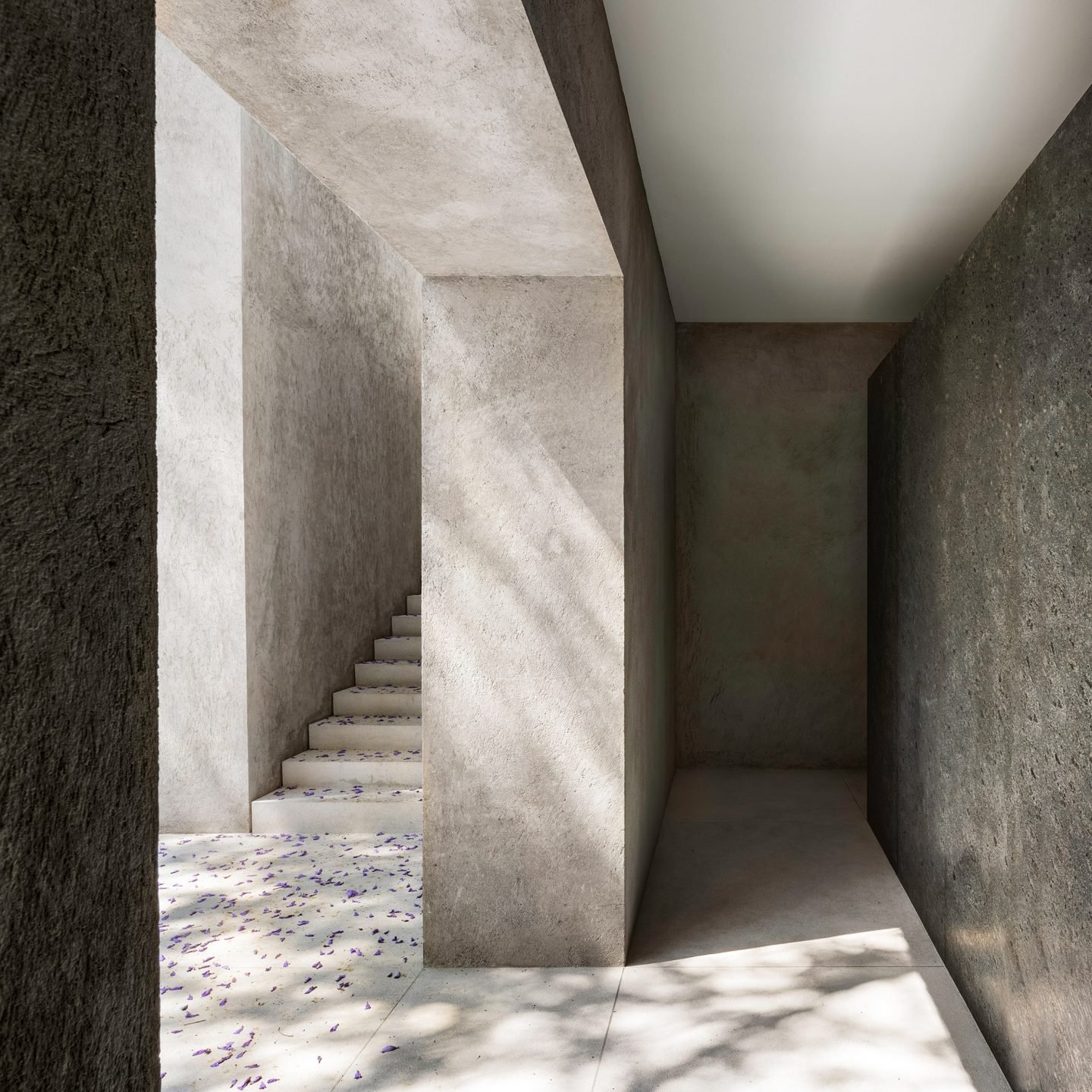 Developed on two levels, the residence is composed of two concrete slabs running from wall to wall and projecting out to create deep overhangs. The two structural elements are supported by monolithic black granite blocks which house the service spaces and organize the main areas. Between them, on the ground floor, are the communal areas, which open to the back of the property, where a staircase leads to the verdant garden platform below. The upper level features five bedrooms, a secondary living room, and a kitchenette for additional comfort. Finished in a muted palette of grays and blacks, interiors have been kept uncluttered and pared back, yet elegant. Exterior and interior terrazzo flooring creates a sense of continuity and harmony between outdoors and indoors, further reinforced by large floor-to-ceiling windows in most rooms and the dense vegetation omnipresent across all spaces.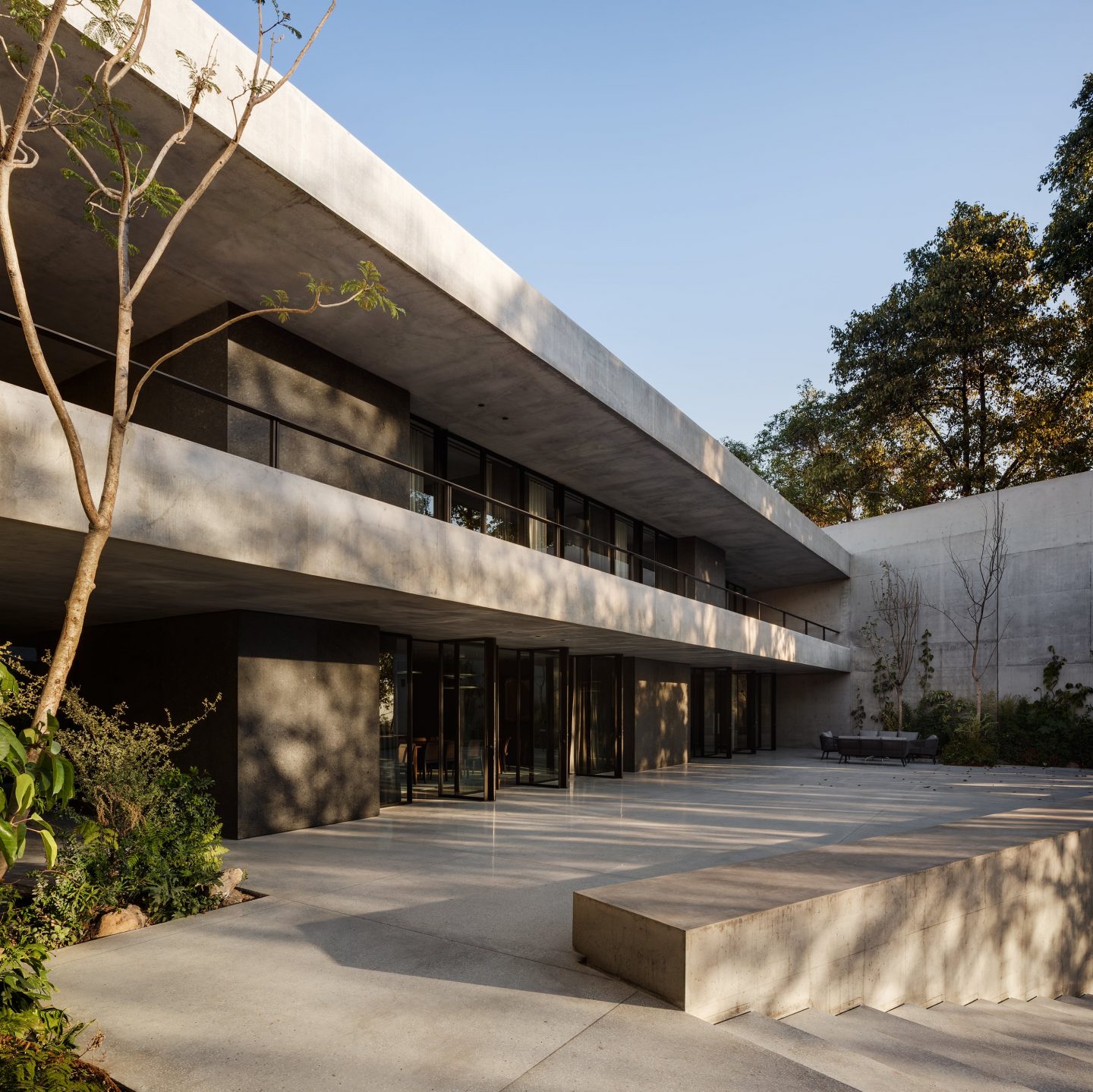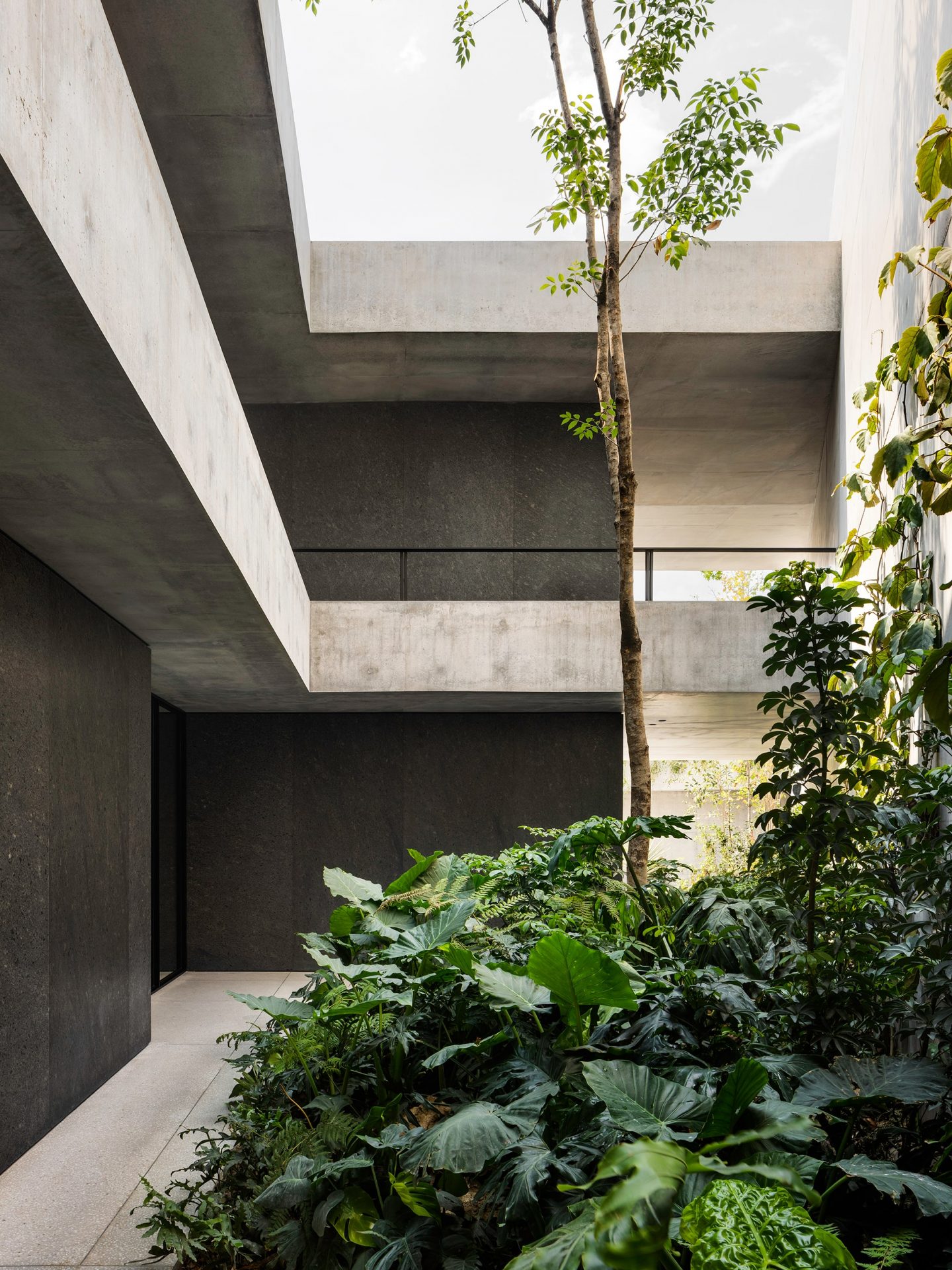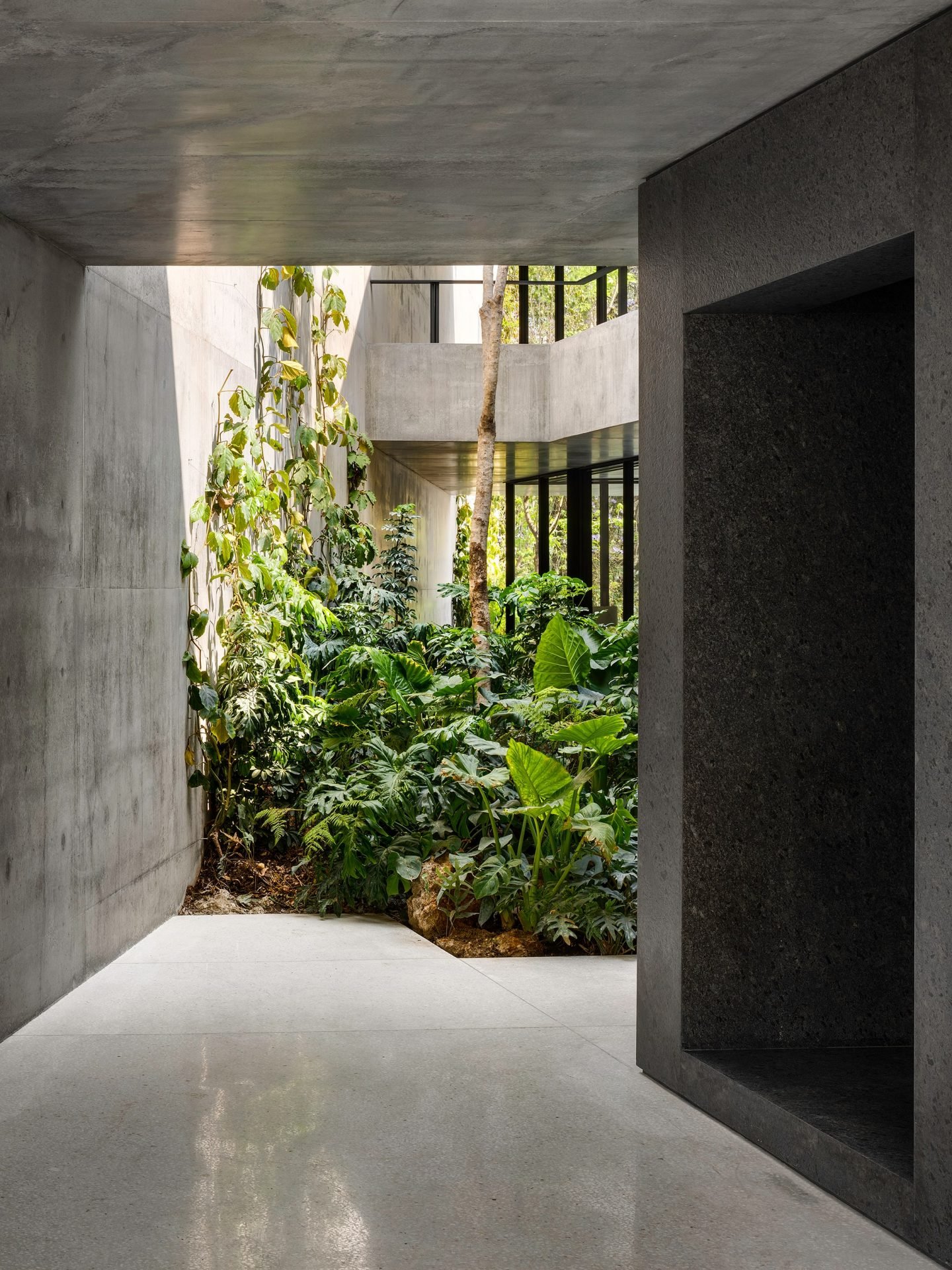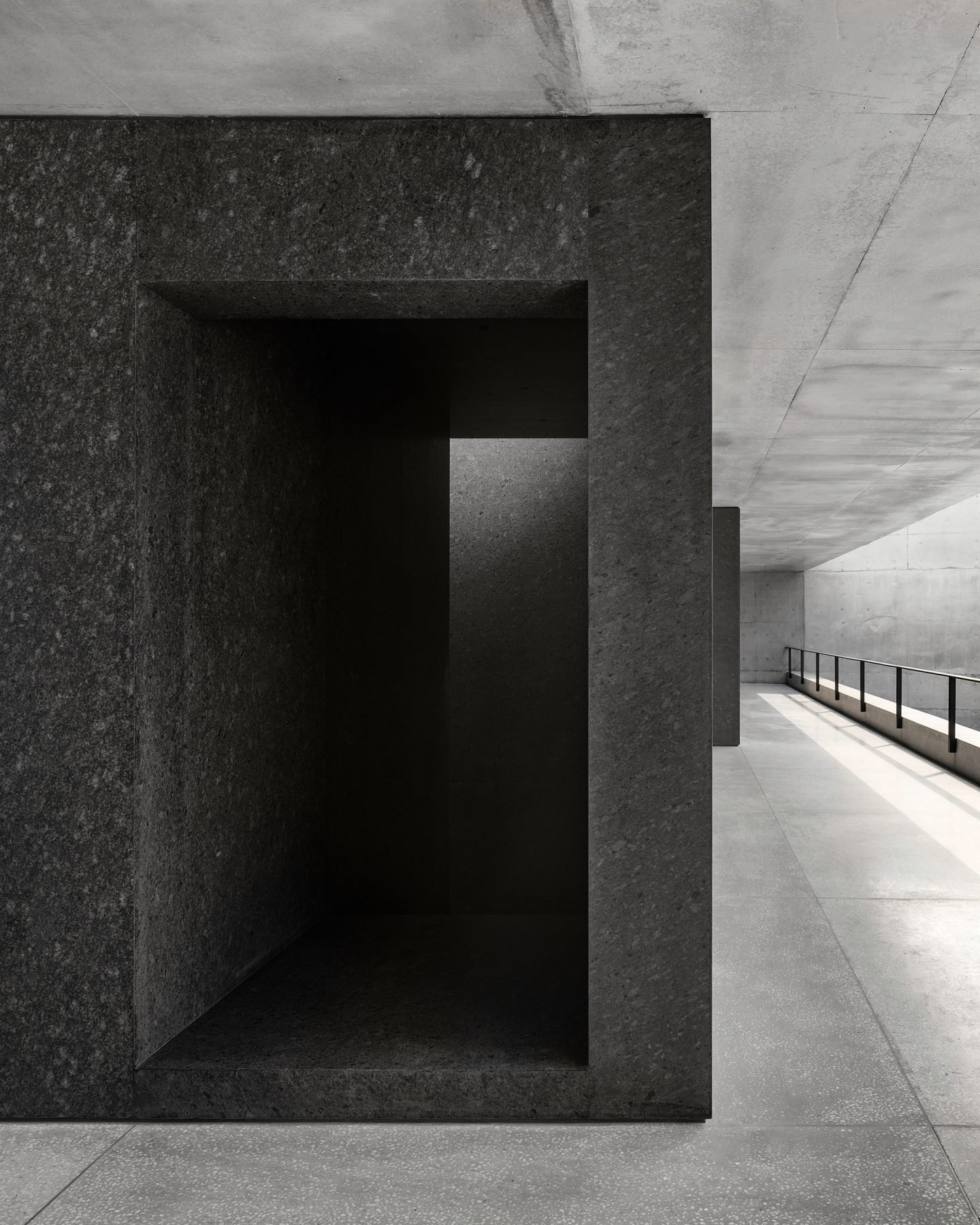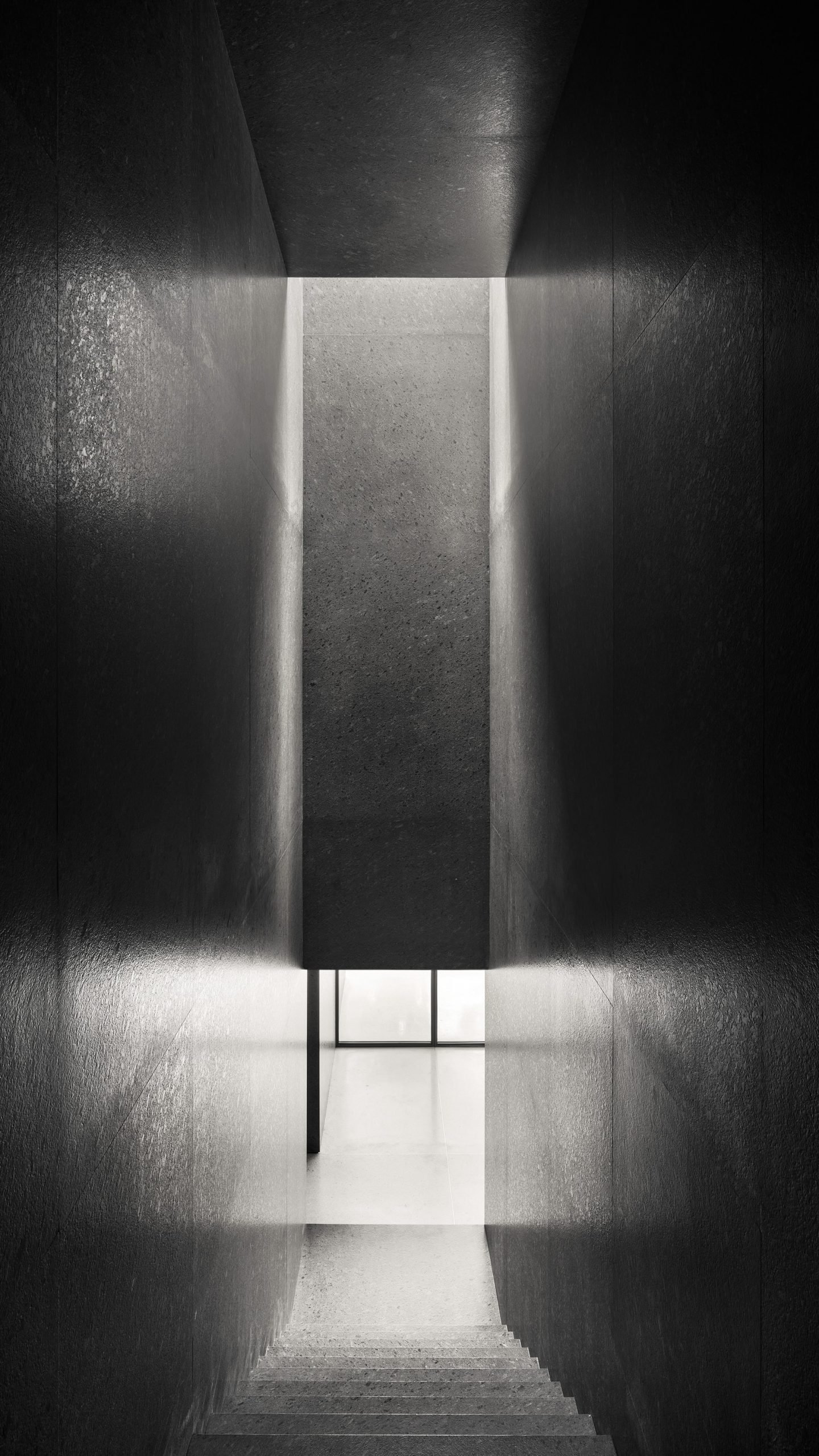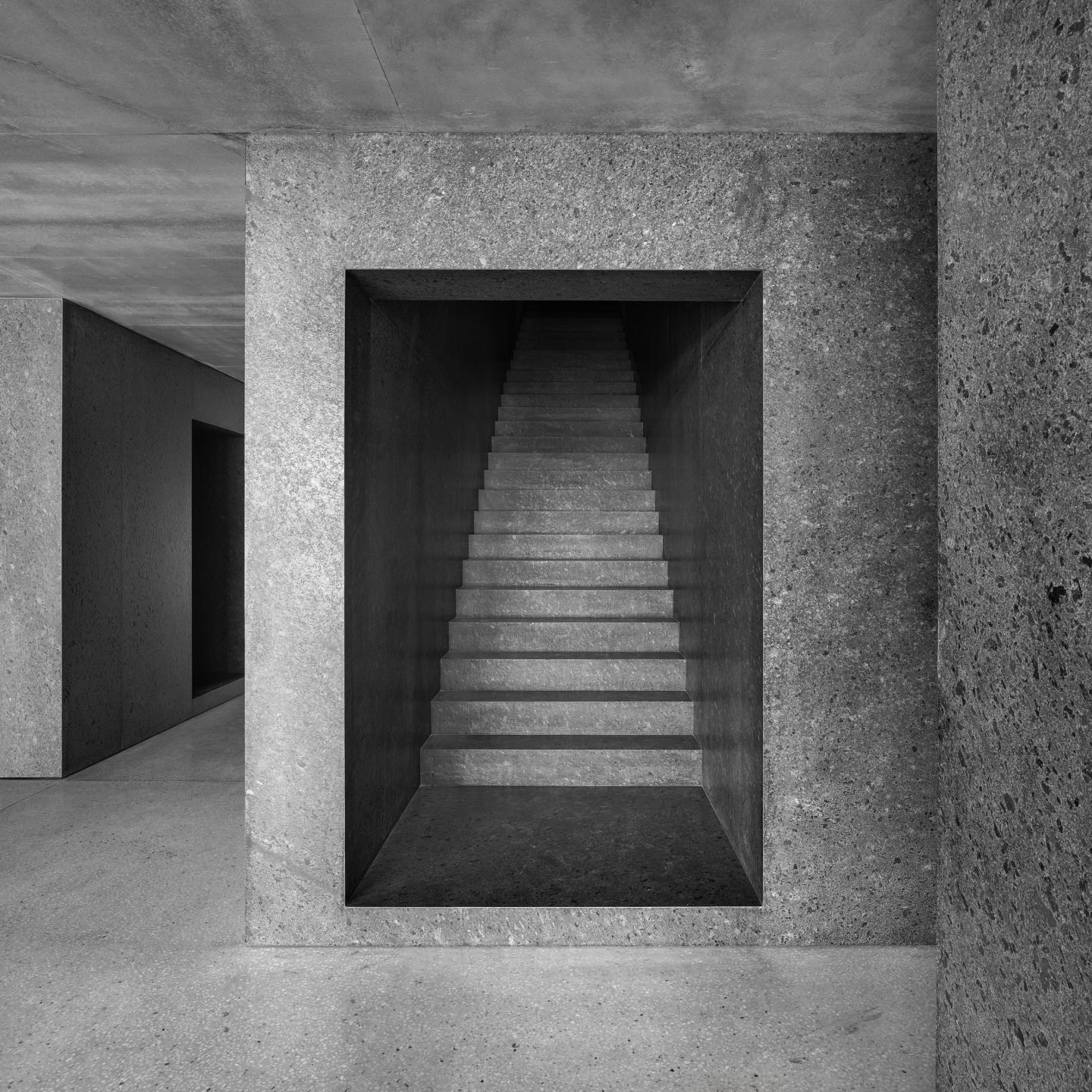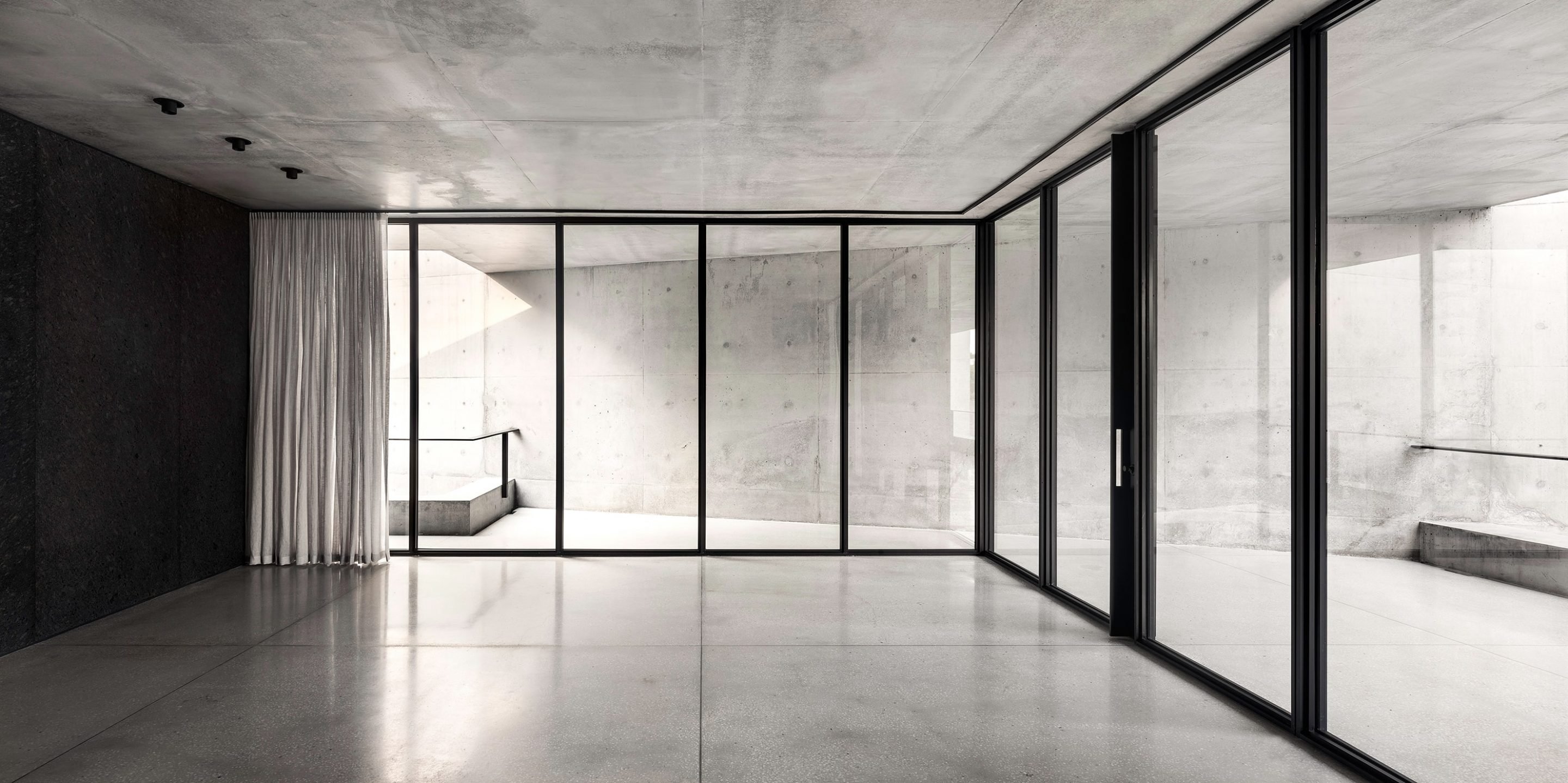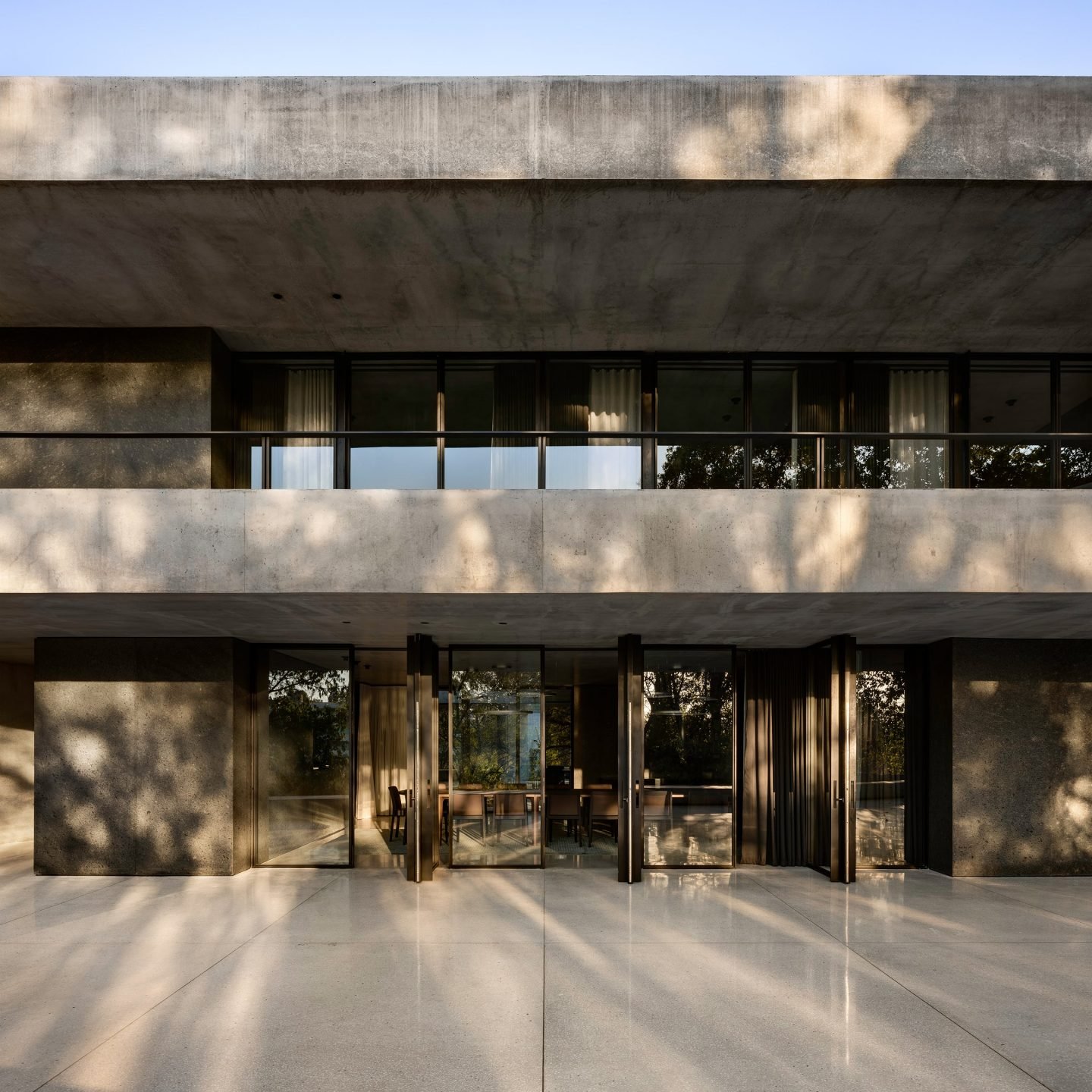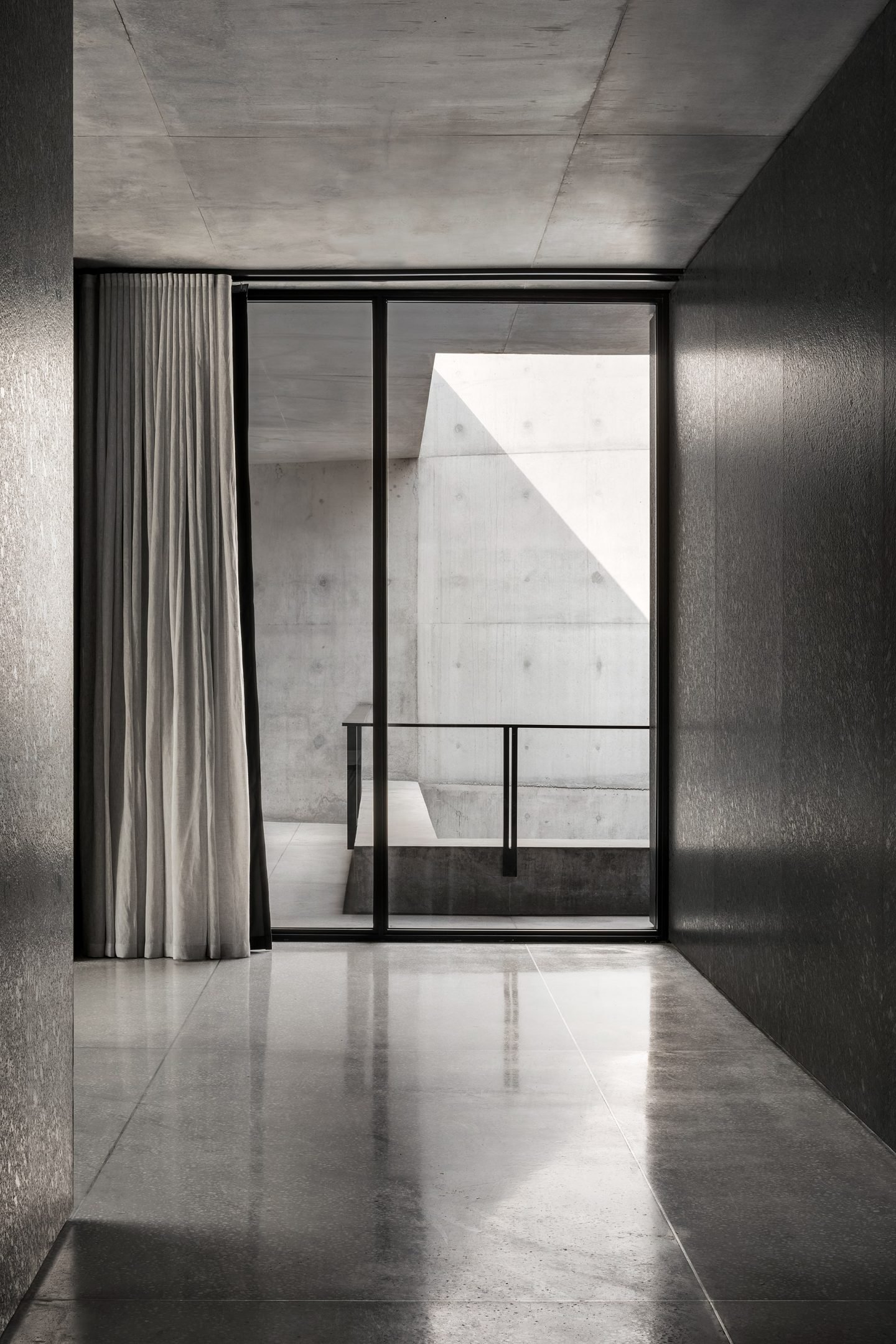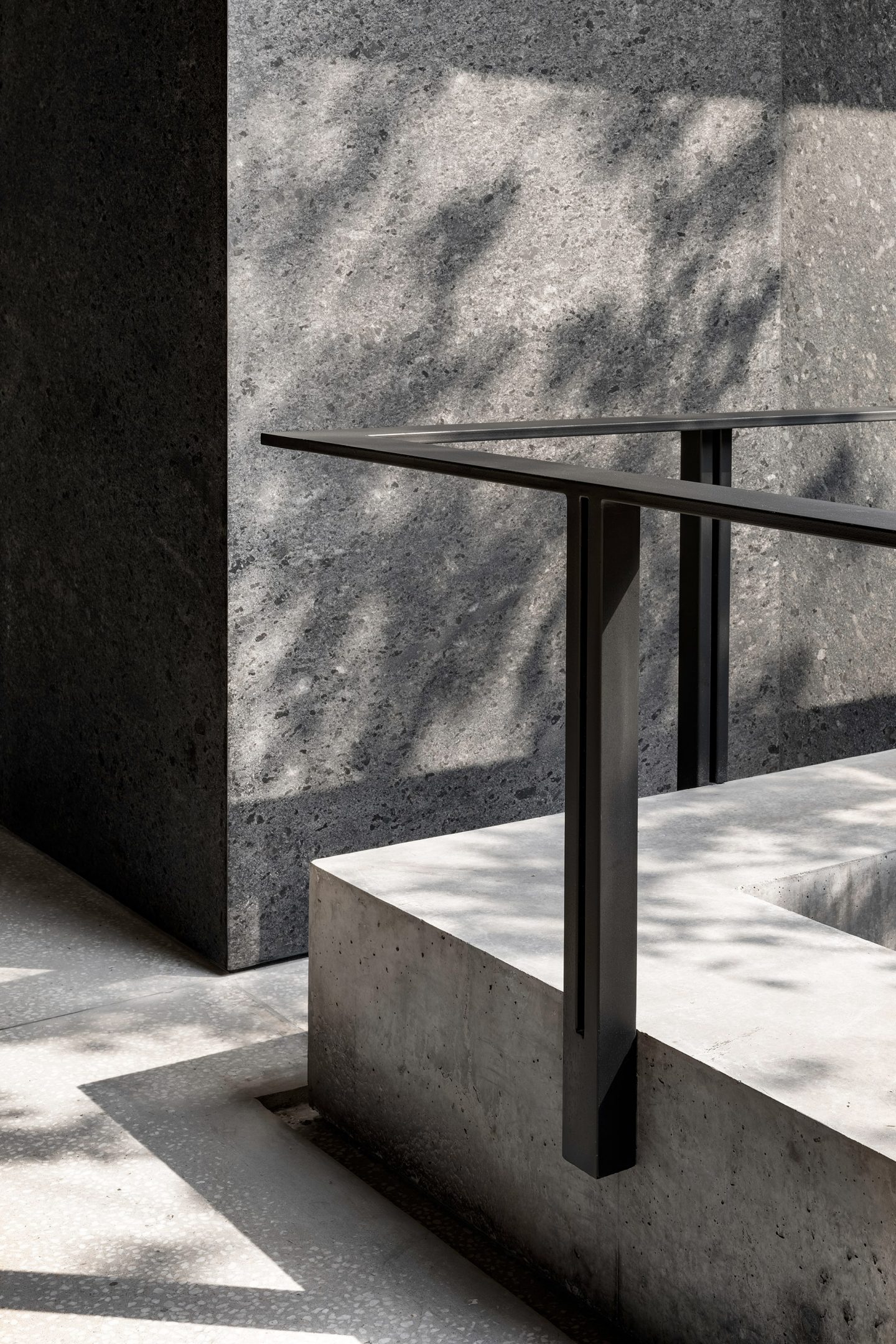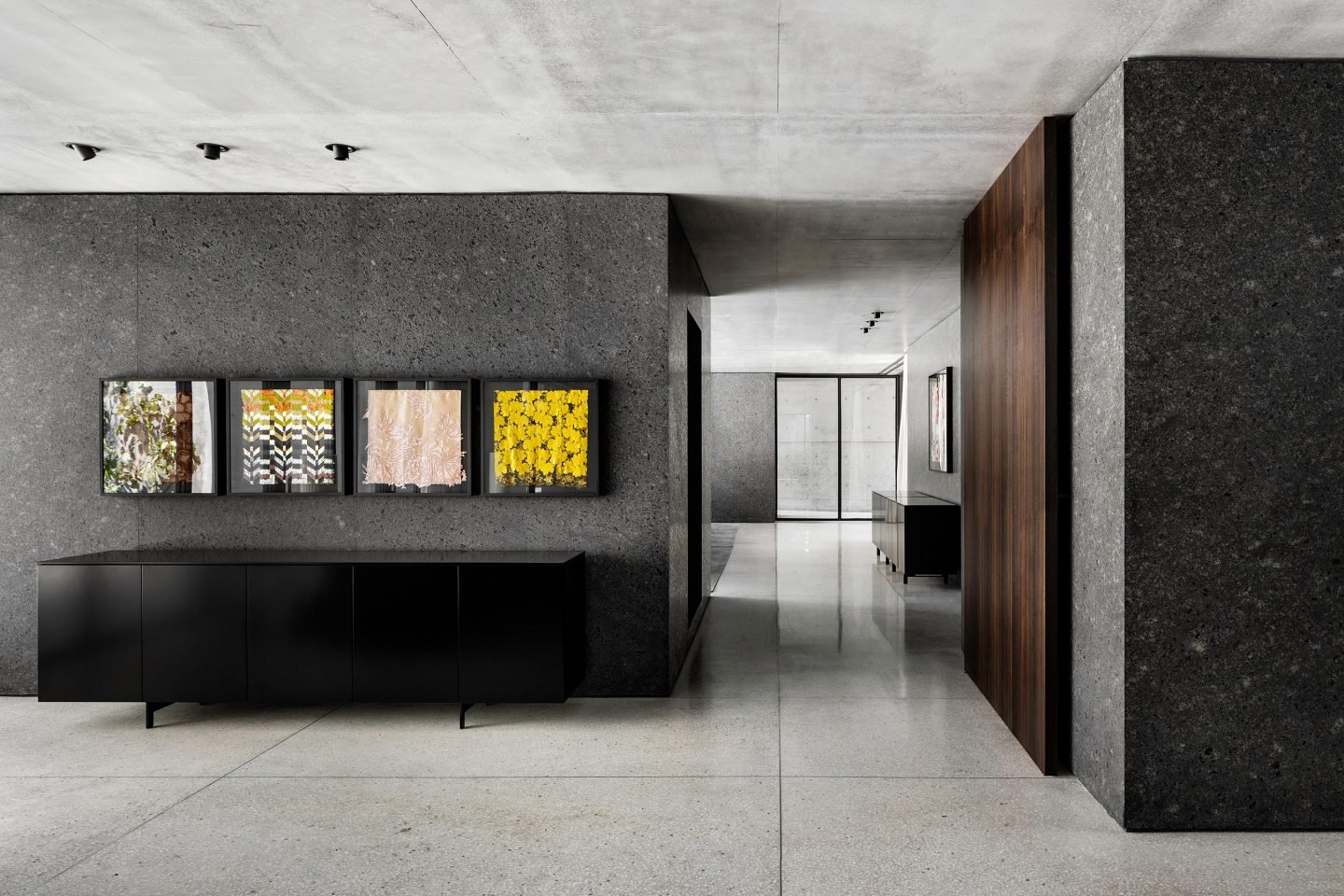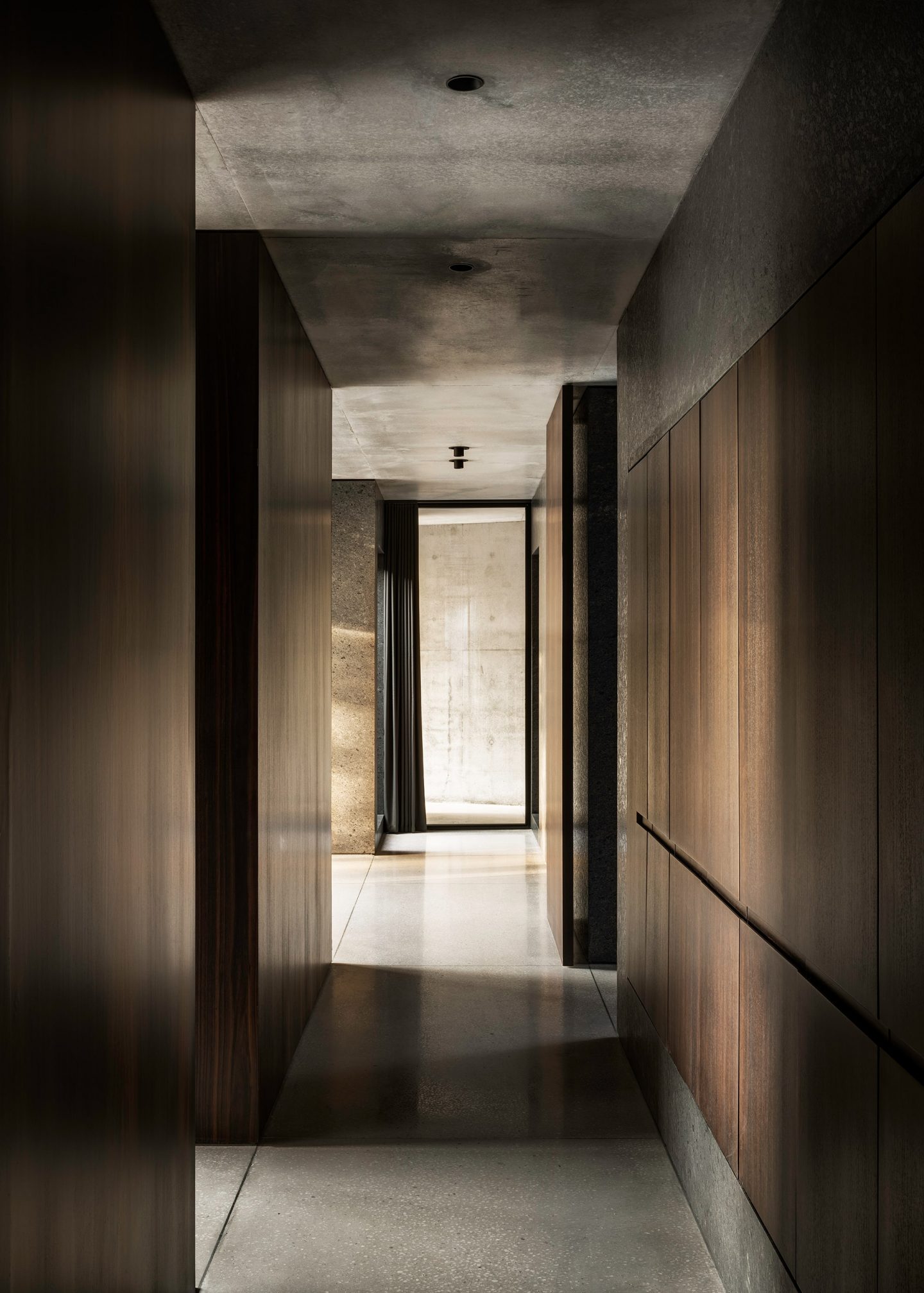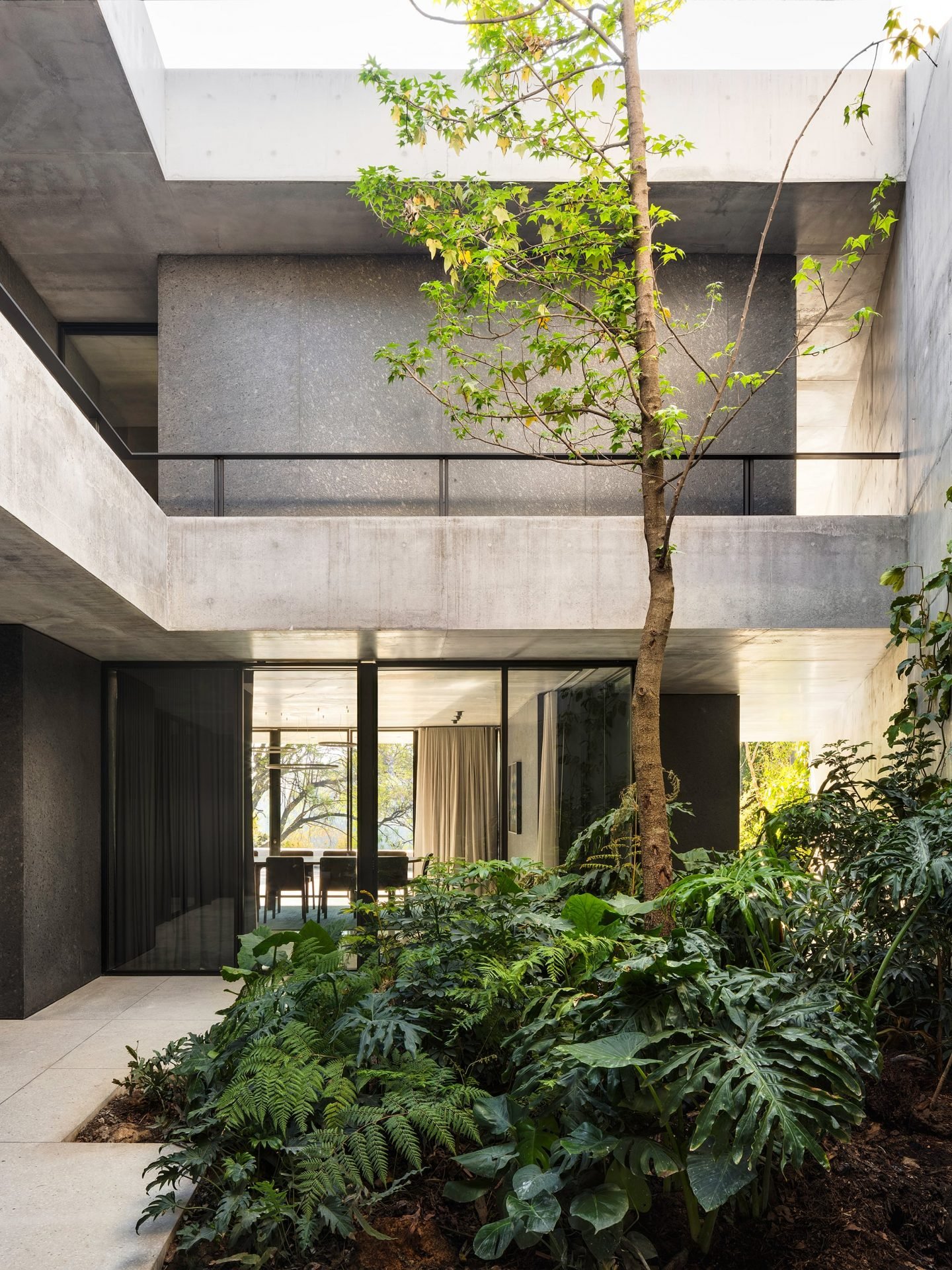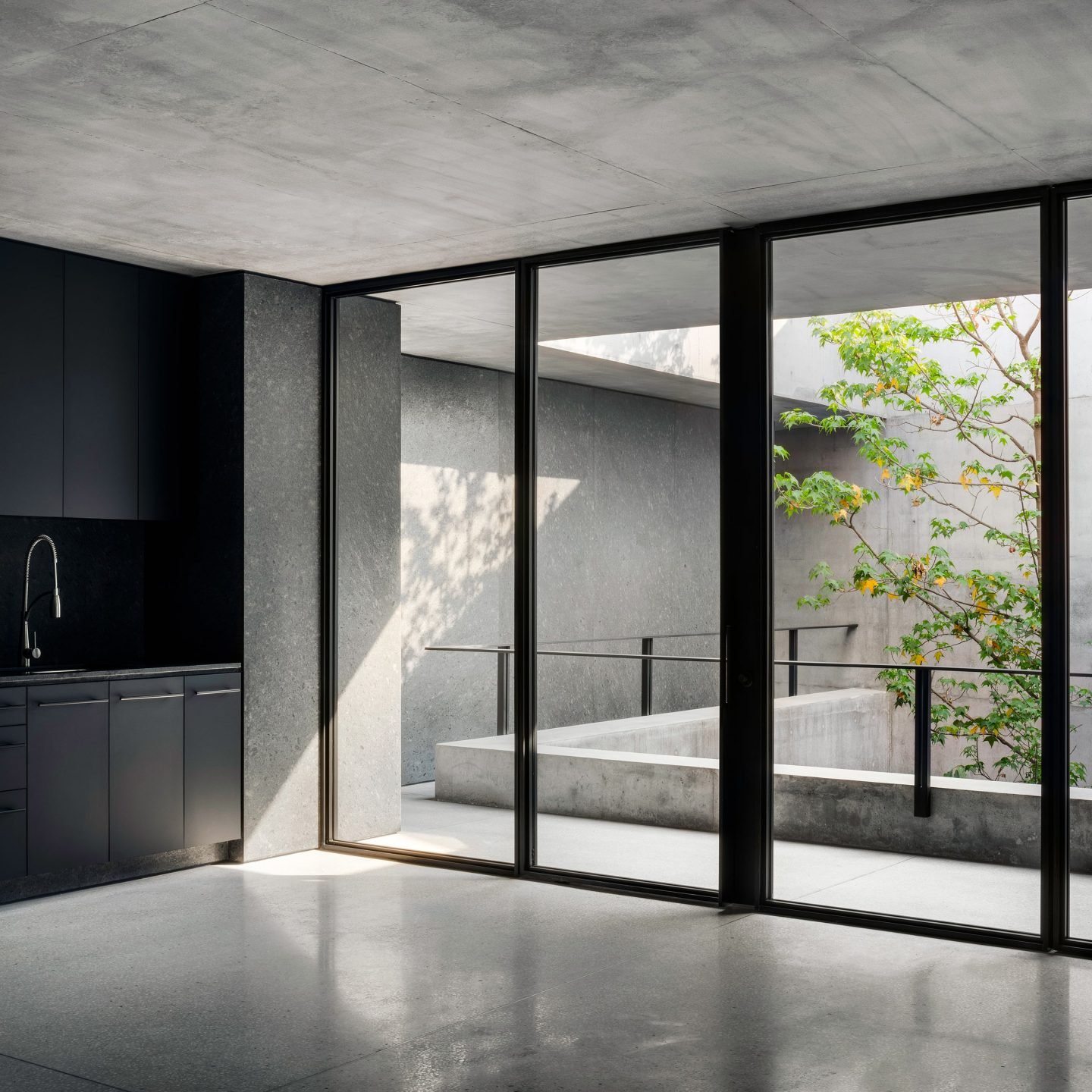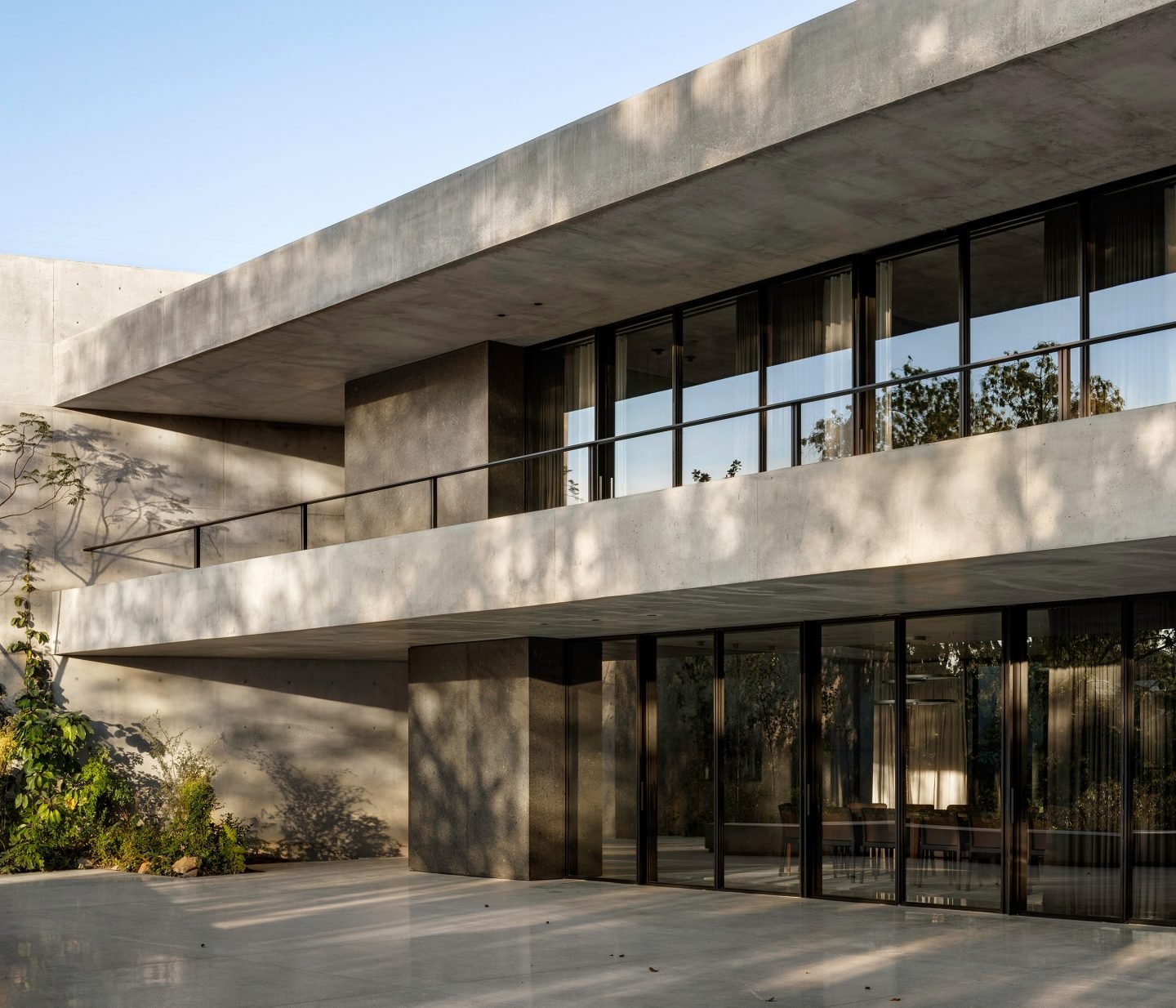 Source: Ignant