A key element in Christopher Sitzler's architectural practice is his commitment to analyzing, comprehending, and valuing the unique qualities of existing buildings. Before remodeling a space, he thoroughly delves into a given structure's contextual background and technical possibilities. An approach that enables him to create elegant and future-proof solutions. We visited the architect to learn more about his work and his process of transforming spaces.
As we step into Sitzler's apartment on the 15th floor of a 1970s building complex in Berlin-Mitte, an incredible view over the city opens to us. From here, the many cars and bikes moving along the busy Leipziger Straße seem to be no bigger than toys. "When my husband and I were searching for a place to buy, we were looking for an urban vibe," the architect tells us. "Moving to Berlin was an active decision, so we wanted to feel truly immersed in the energy of the city. Living in a quiet backyard would not have felt right for us," he continues.
"Moving to Berlin was an active decision, so we wanted to feel truly immersed in the energy of the city."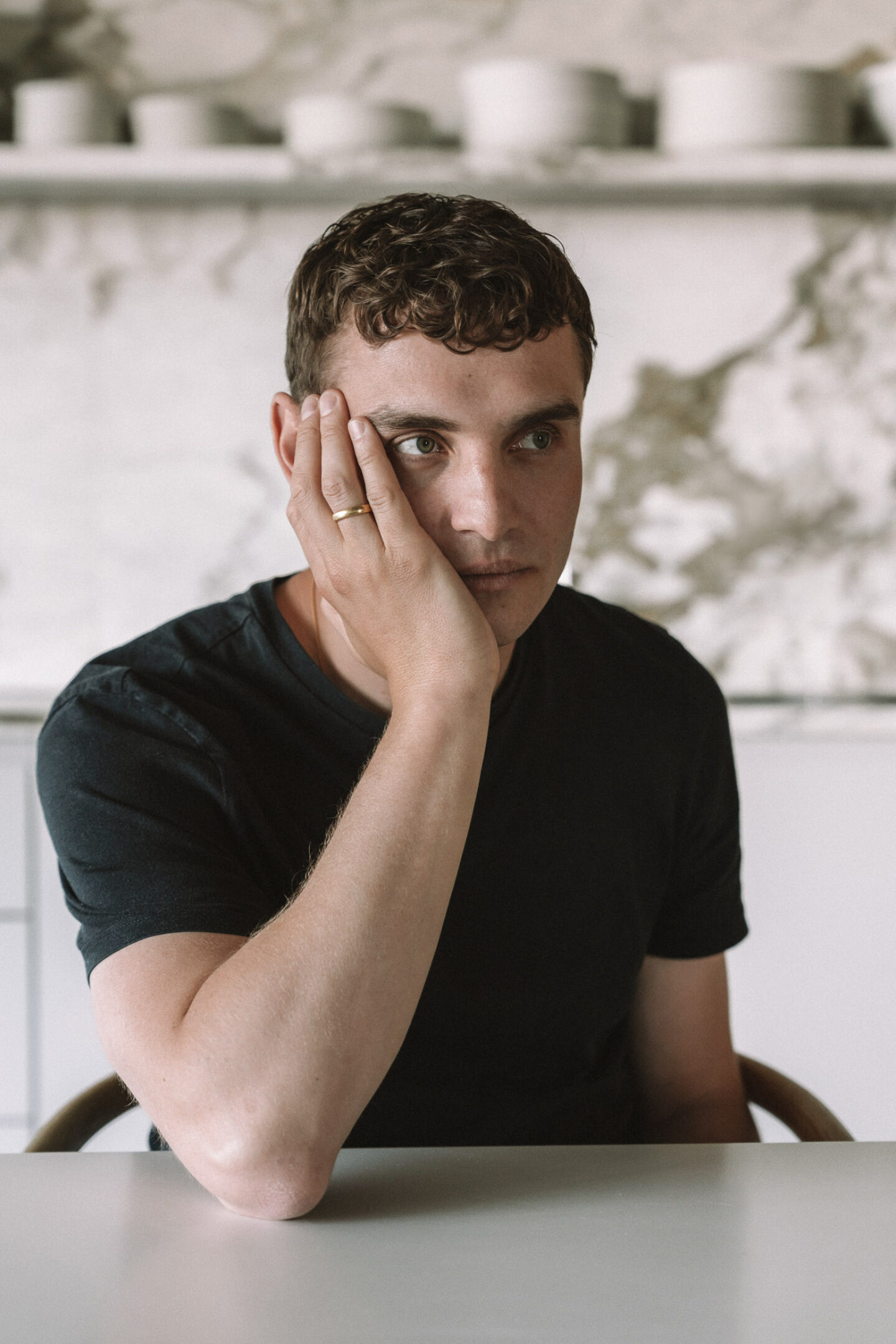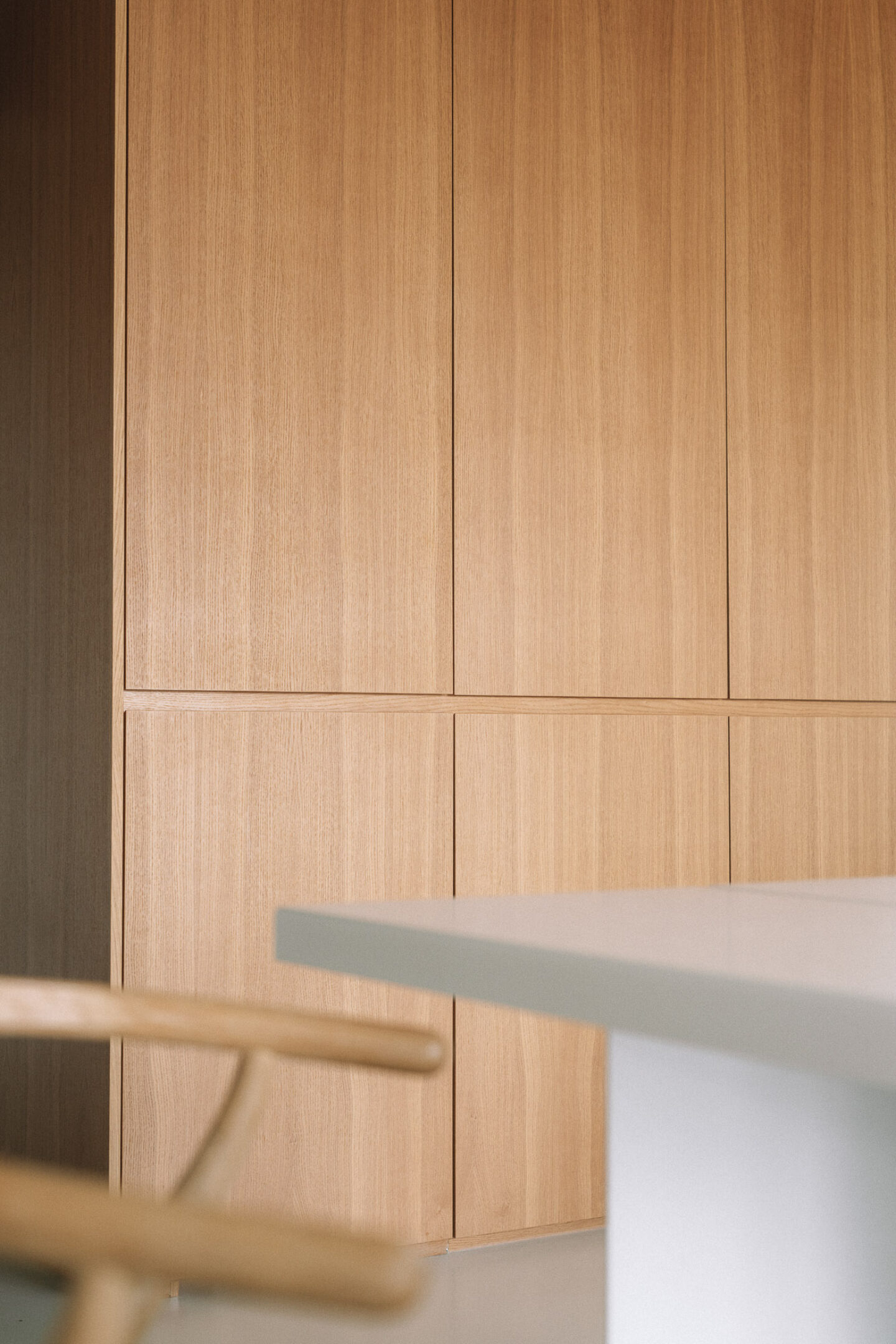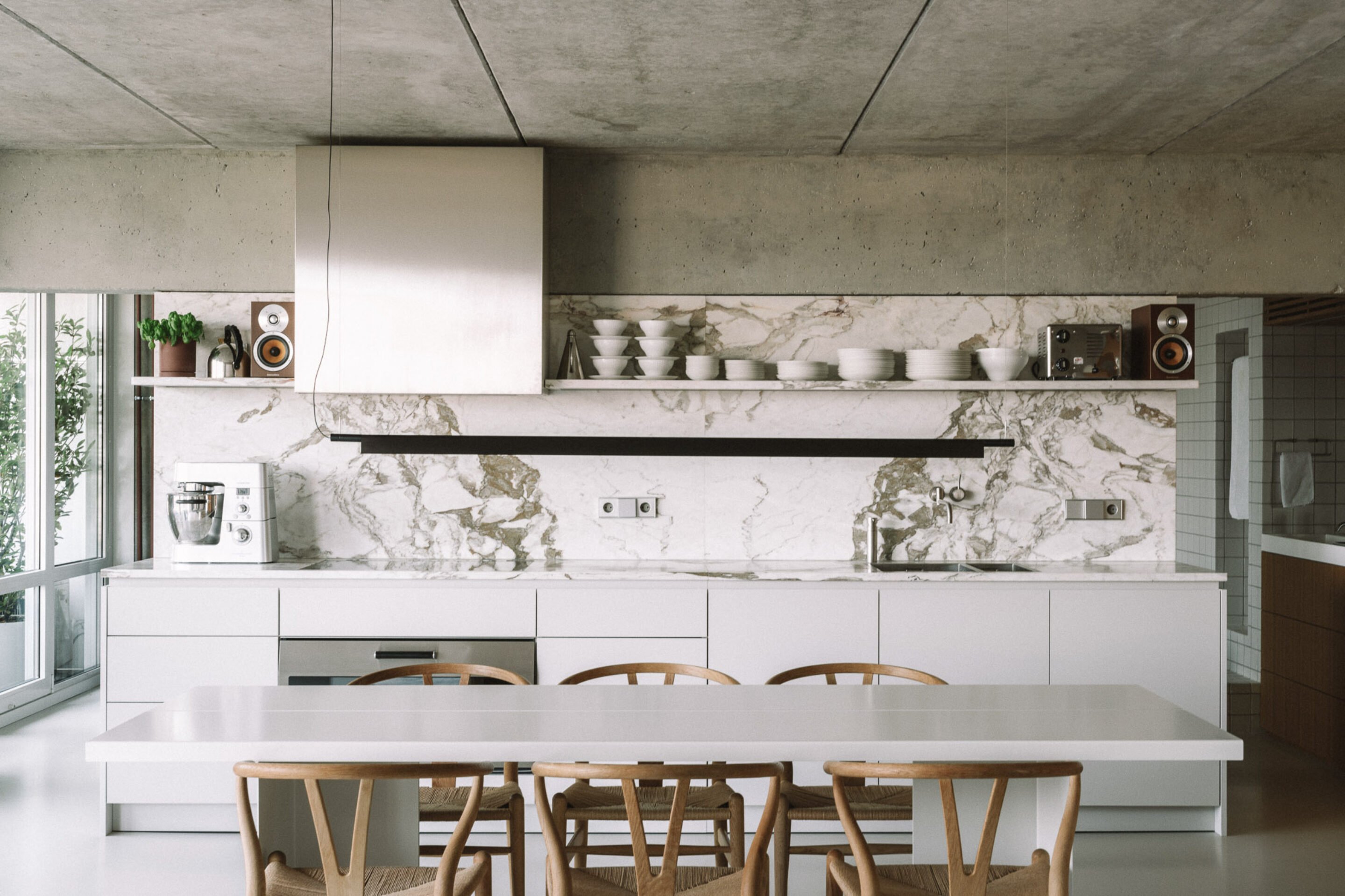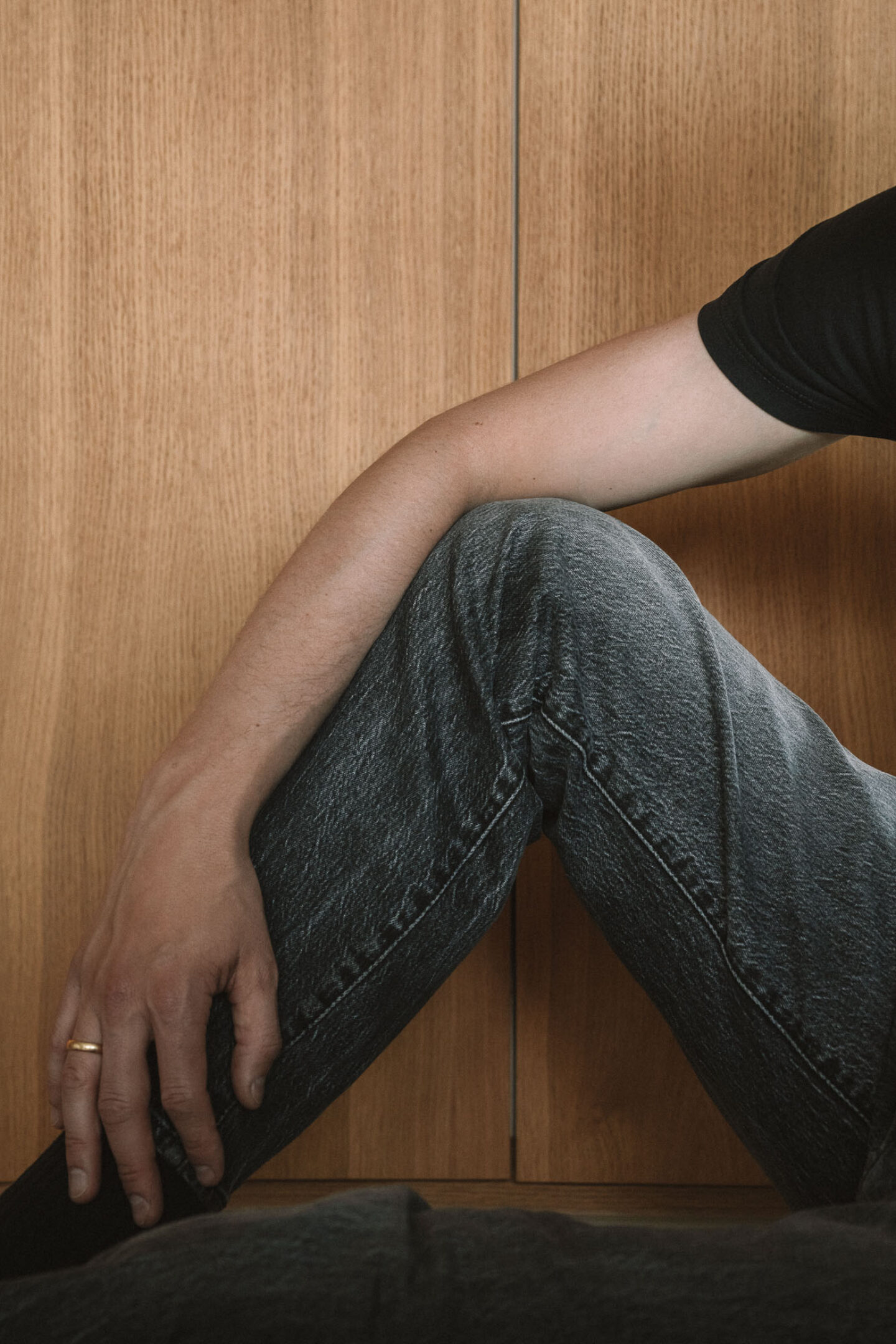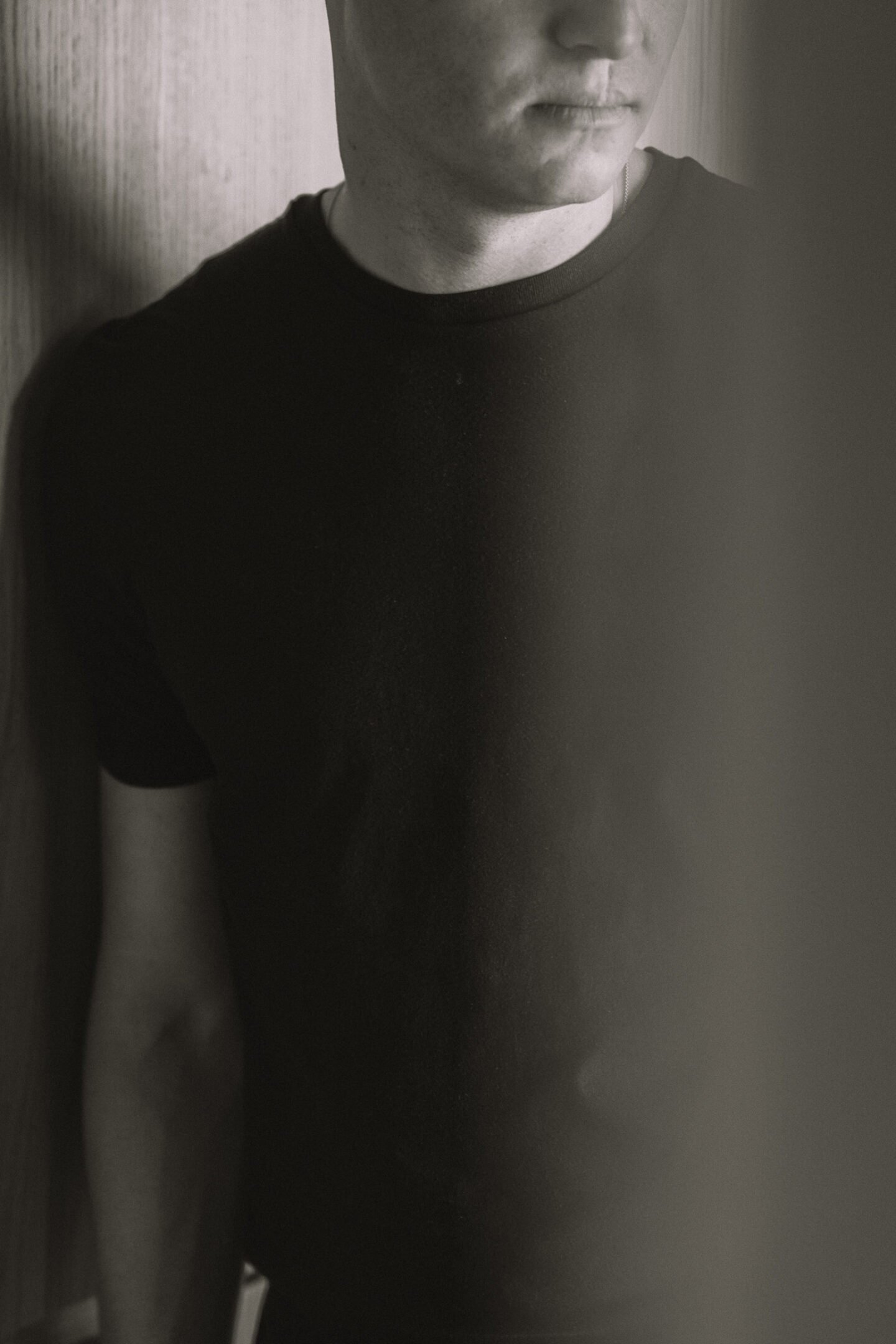 Born in the south of Germany, Sitzler studied in Karlsruhe and Berlin before moving to Zurich, where he worked with the architectural firm Pool Architekten. After some years in Switzerland, he returned to Berlin and joined Robertneun. During this time, he also began to work on a few projects on the side until he could open his own studio. "I always dreamt of working independently," Sitzler shares. "Yet, my time with companies like Pool Architekten was formative for me and my approach to architecture. It was then that I really started to work with residential buildings,"—one of the fields the architect is most drawn to today.
In most of his current projects, he focuses on transforming residential spaces within a given architectural framework—away from standardized living models and towards more personalized solutions. "With large residential buildings or housing estates, one tends to build apartments that work for as many people as possible. The projects I'm currently working on, however, are more about individual preferences," he tells us. "In an urban context, you deal with the question of how to accommodate specific needs in the limited space available—this is something that is super interesting to me."
Selected residential projects:
When asked what part of the whole process he enjoys the most, Sitzler replies that it's when he walks into a place for the first time. "It is when I try to understand the building and find out what I can work with and what the client's wishes are," he says. "In this phase, you get to know the owners on an extremely personal level, as they share so many details about their lives and habits with you."
For Sitzler, it is not only essential to understand the needs of his clients but also to thoroughly analyze the building before planning its transformation. "It is important to read the place, its history, and to see what's already there. In many existing buildings, there are a number of special features or a certain set of materials that have been used, so it makes much more sense to get involved with those than to slap in an idea that might be out of context." Sitzler is convinced this approach is more sustainable than unthinkingly following fleeting design trends. "There were moments when people wanted to put a big concrete wall in an Altbauwohnung—something that would have felt completely out of place." By choosing materials and surfaces that consider the building's DNA, he ensures that remodelings add lasting value and permanence to a space—a method he applies throughout all his projects.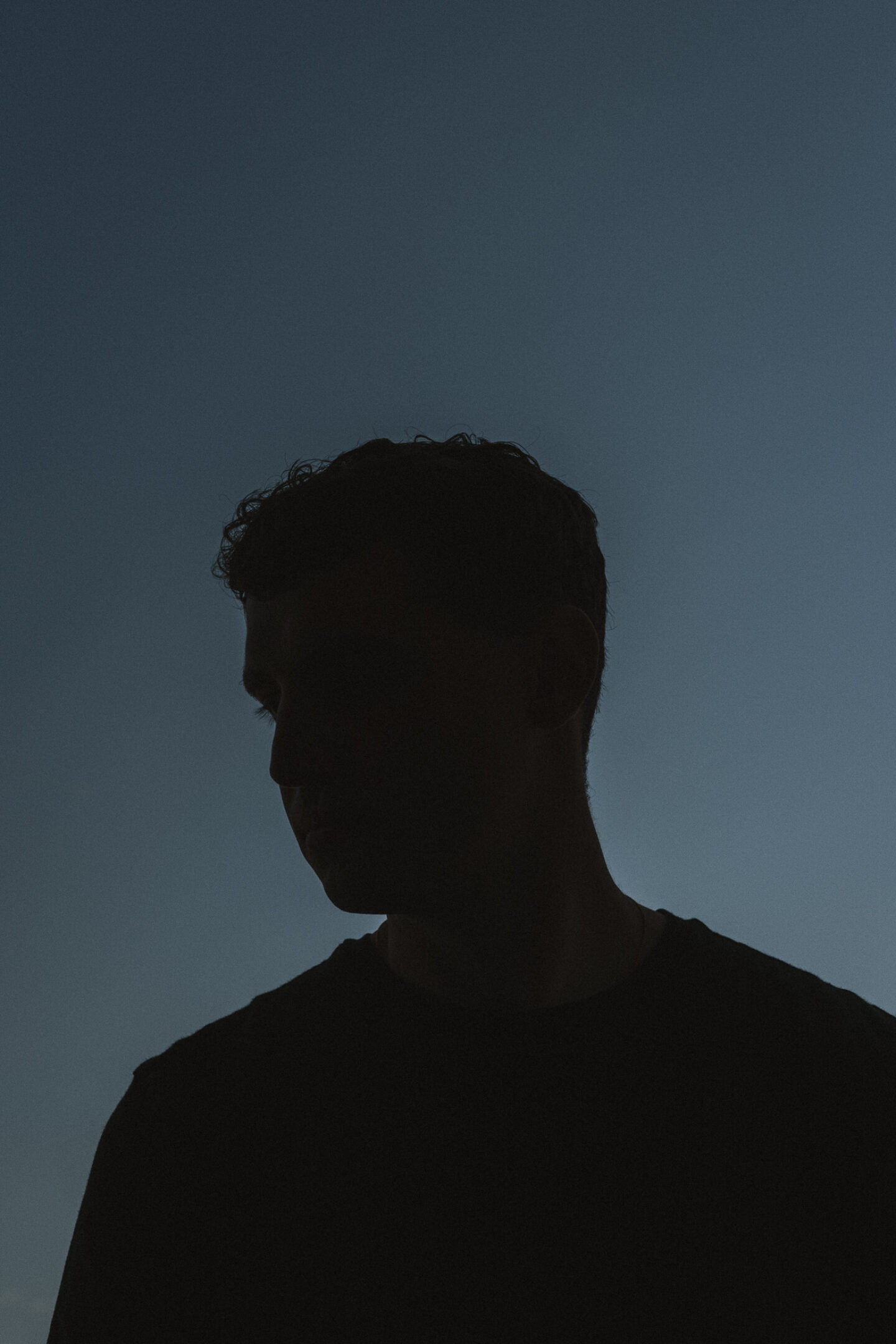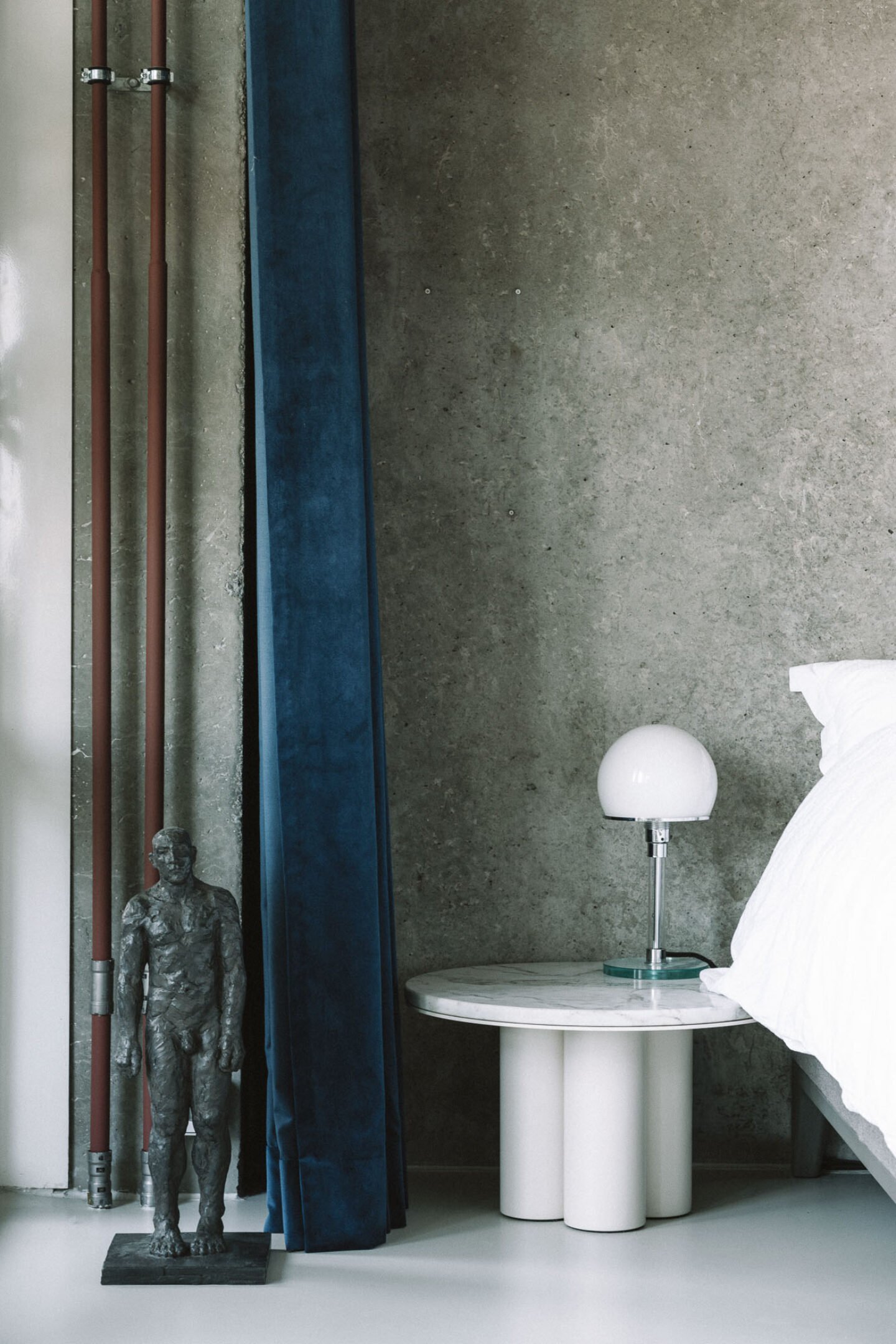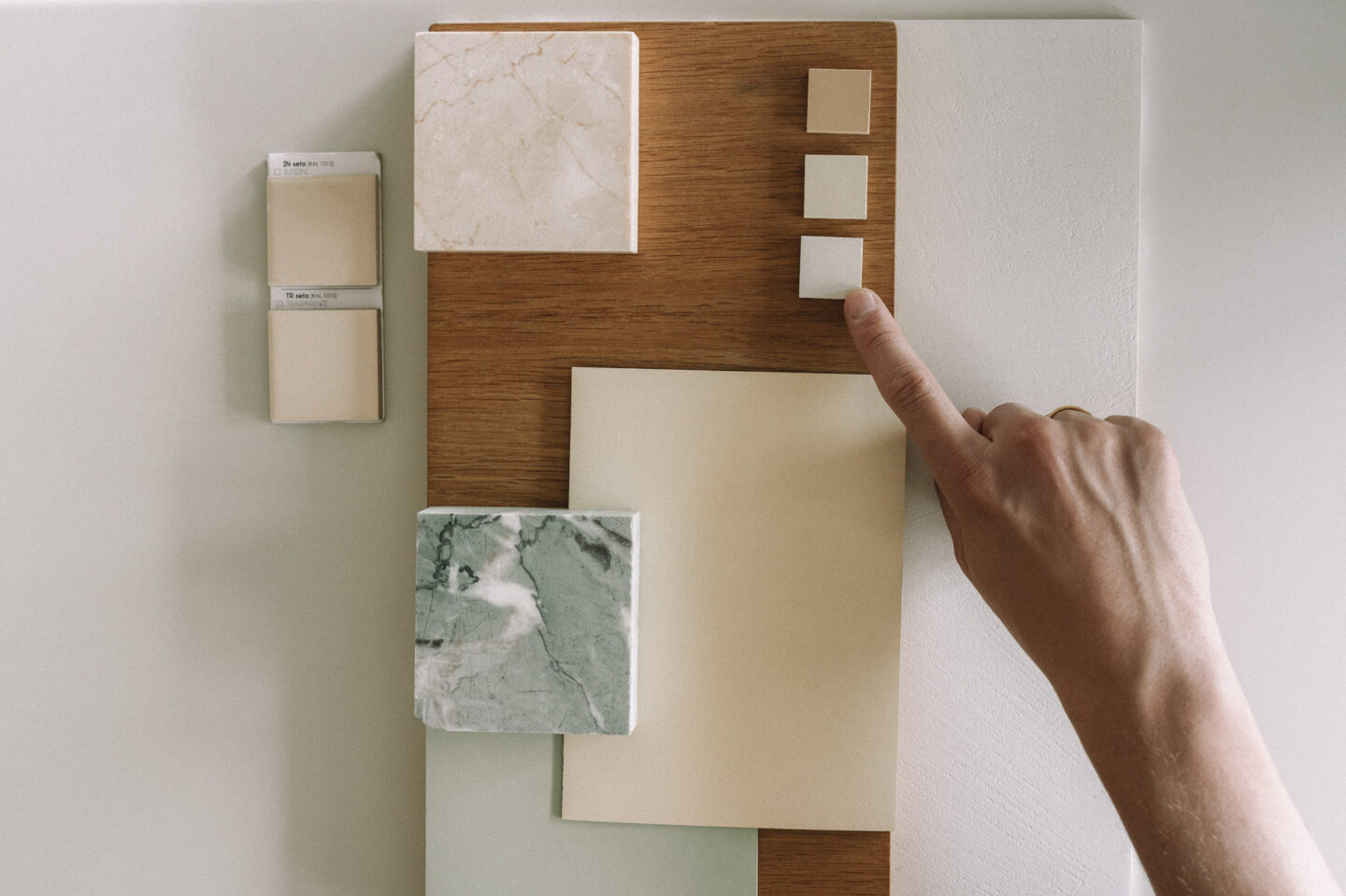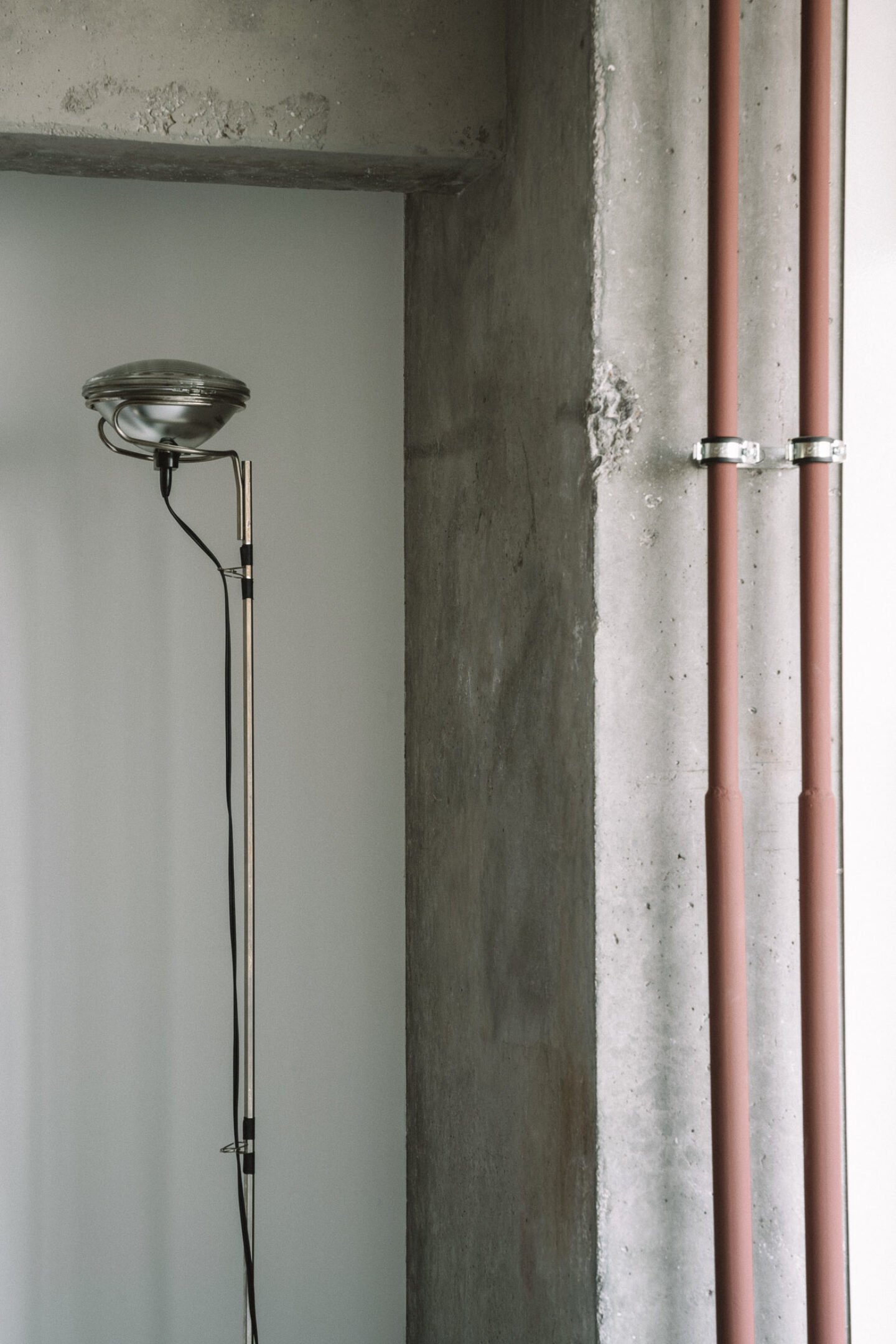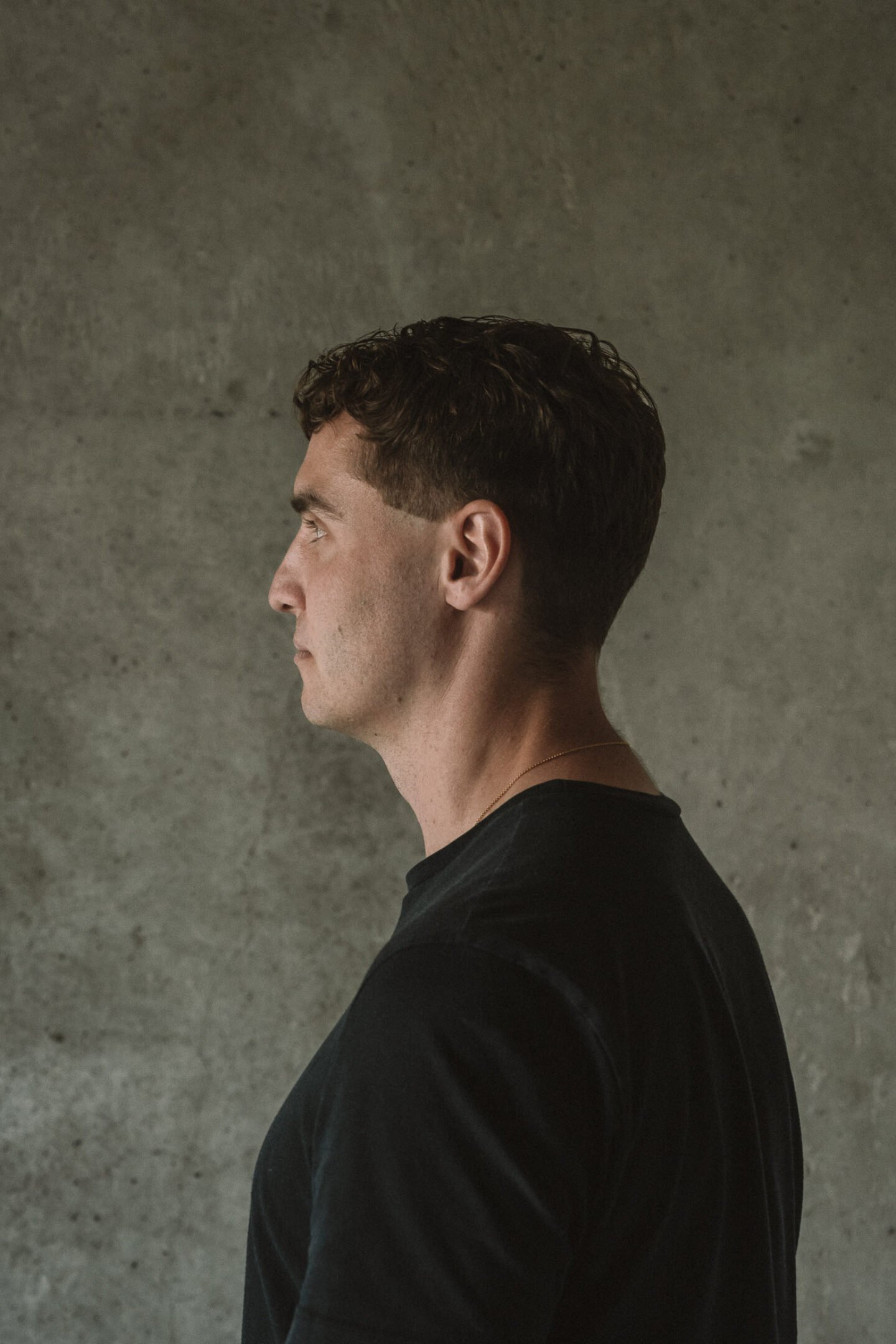 When redesigning his apartment, it was essential for the architect to translate the metropolitan flair of the area into the interior.
When redesigning his apartment, it was essential for the architect to translate the metropolitan flair of the area into the interior. He converted the original four-bedroom apartment into a single open space with sliding doors for future adaptations. Concrete walls and ceilings create an urban, raw, yet elegant environment. A light gray poured floor draws attention to a marble-finished wall that houses the kitchen and separates the bedroom from the living area.
The furniture is a carefully curated collection of design classics and artworks. Positioned across from Le Corbusier's LC3 sofa is the Braun Audio 310 record player, a creation by Dieter Rams, whose designs we also find in the office space. There, a Vitsœ shelf stands in dialogue with a painting by the German artist Jan Zöller. The large table in the living room, by Objekte Unserer Tage, is custom painted in the same color as the floor and surrounded by six Carl Hansen chairs.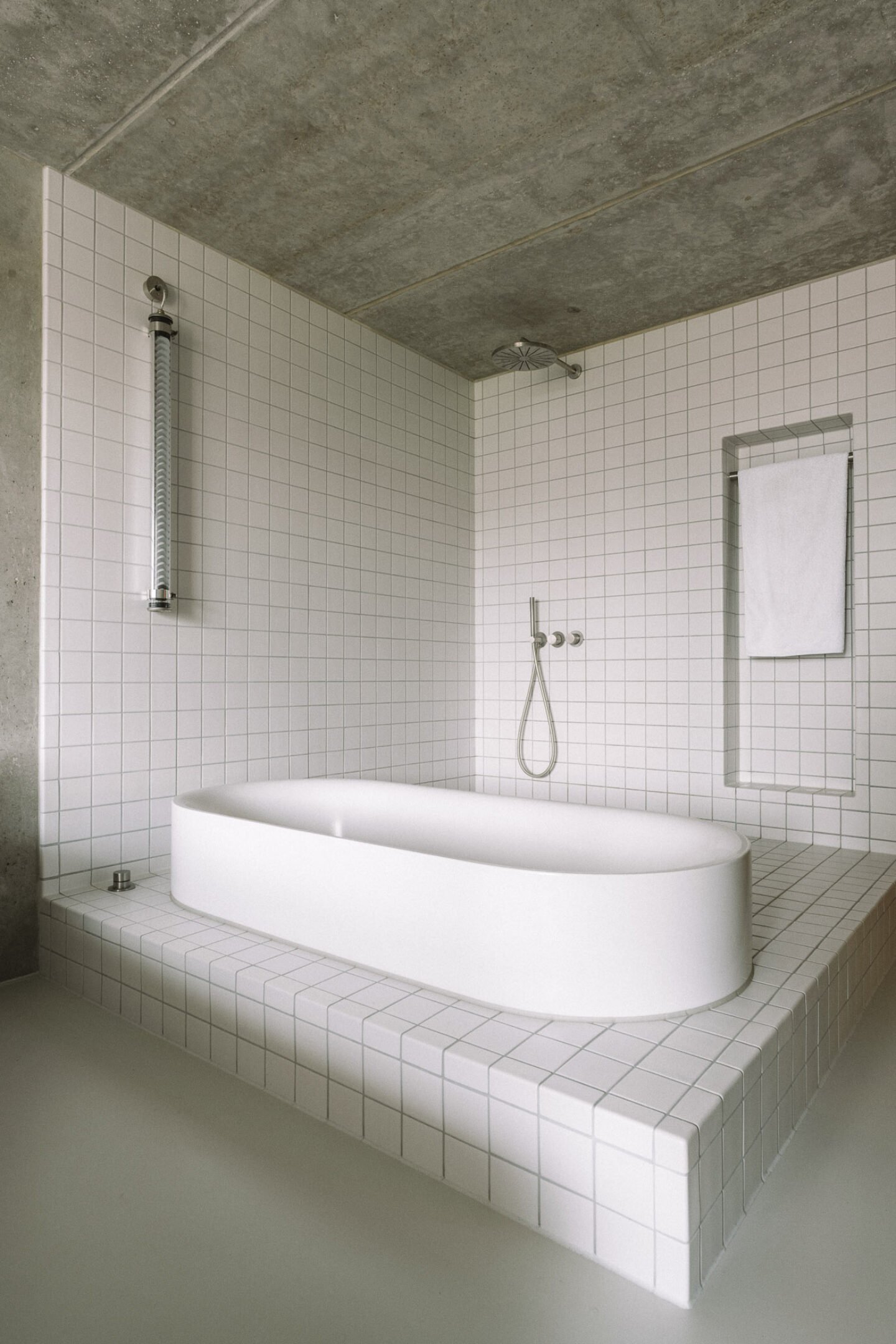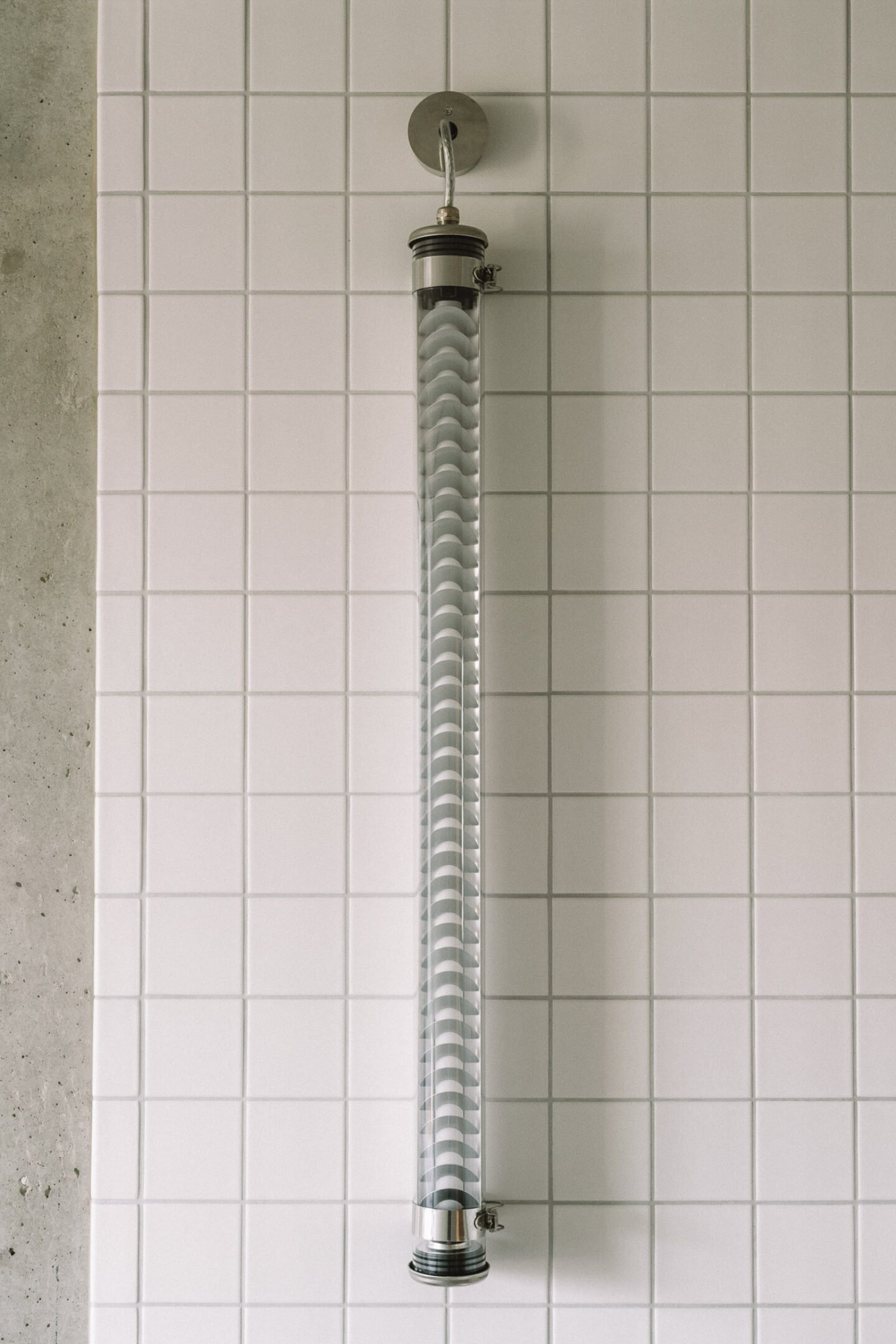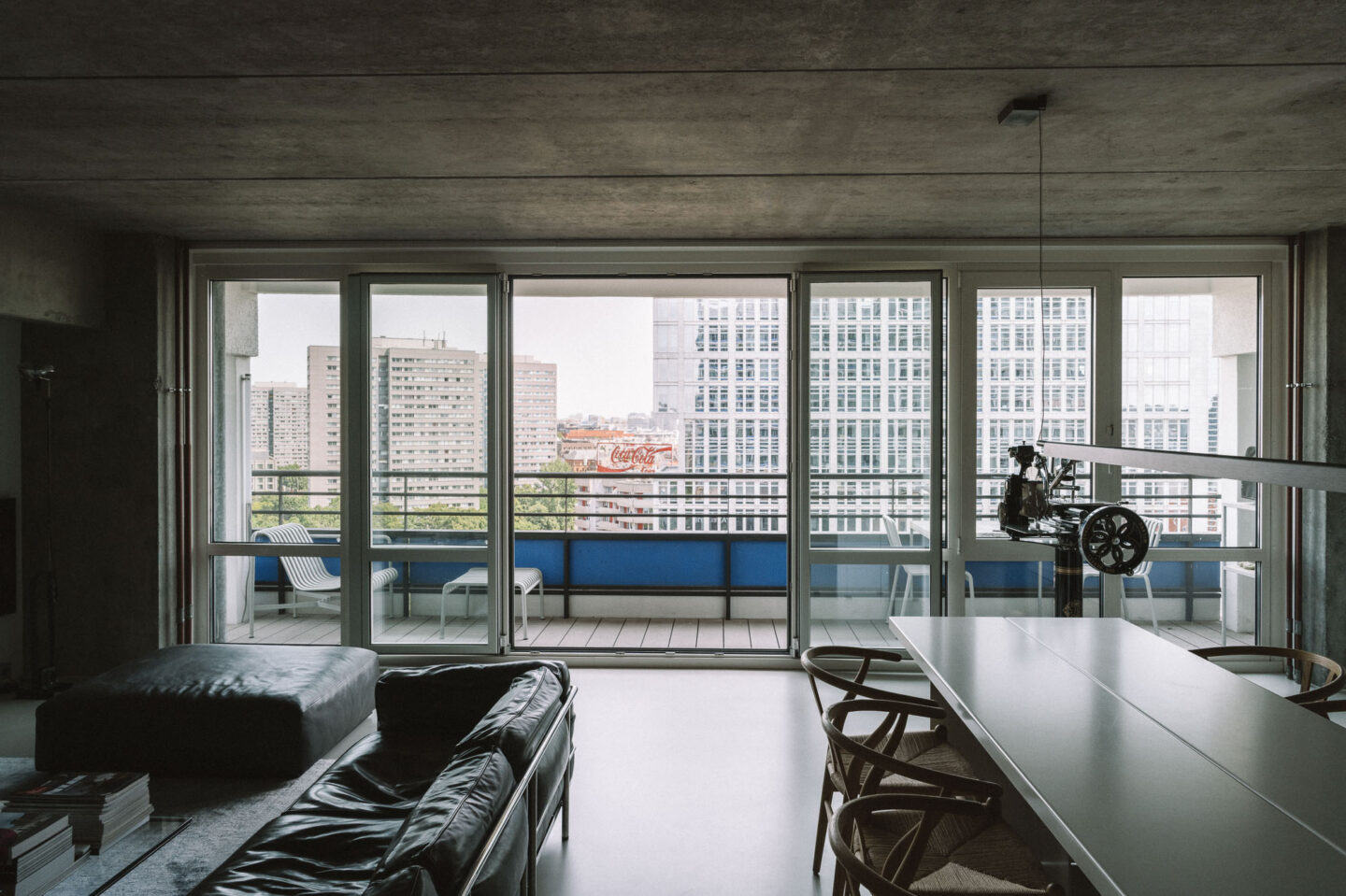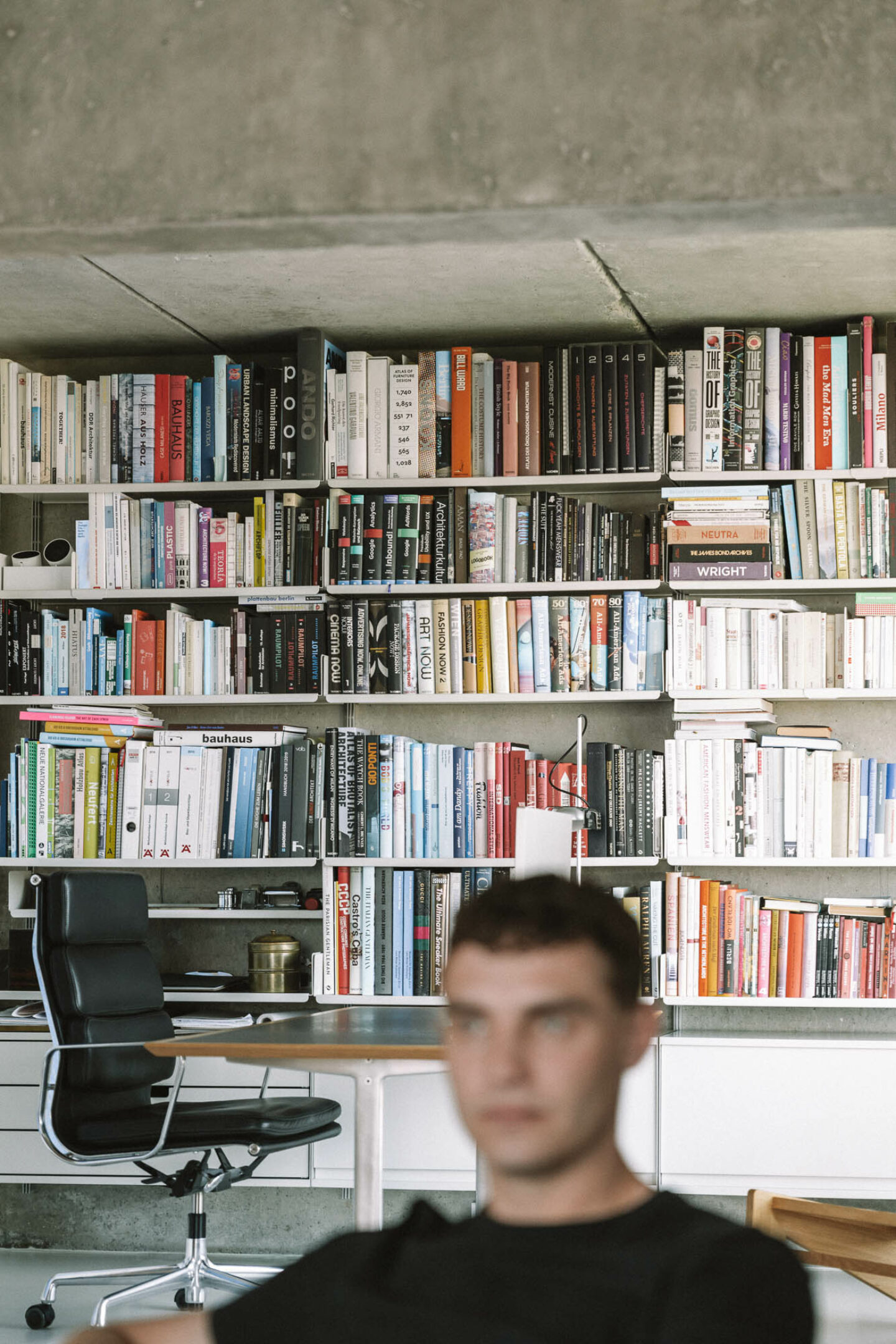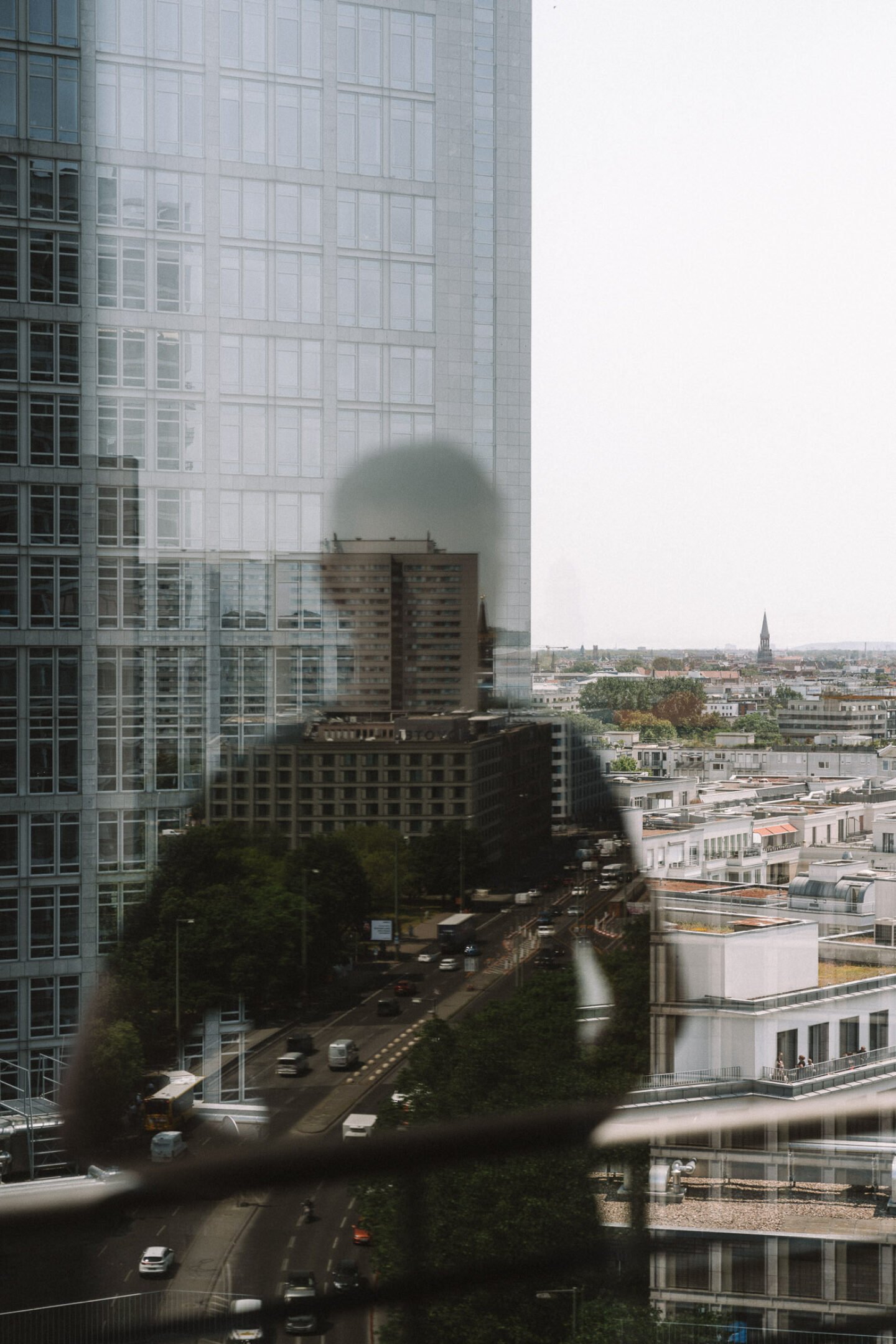 While the apartment features an eclectic mix of design furniture, it is evident that each piece has been carefully selected and placed in the space with a clear purpose and function—a principle that Sitzler equally values in his work as an architect. "We live in an era where everything is becoming more complex, and I believe it's time to take a step back. So I always opt for less rather than for more," he tells us.
As we step on the balcony one more time before we say goodbye, we experience the confluence of everything we've just been talking about— a raw cityscape in which a 1970s GDR building is directly facing a giant Coca-Cola neon sign (one of the first western advertisements in former East Berlin after the Berlin Wall fell). This perspective is a perfect example of how time and history shape our surroundings and the spaces we live in, a recurring theme in Sitzler's work. By paying close attention to the past and the context of each building before starting a project, Christopher Sitzler continuously reinvents himself as an architect. This approach already has us looking forward to all the spaces he will build and transform in the future.
Source: Ignant